Presenting our blog series featuring some of the incredible members of our noissue Creative Community. This Day in the Life series highlights one special creative, showcasing their creative workspace and daily routine. Read on more to have a glimpse of "A Day in the Life" of a noissue Creative!
The Visual Cue is a Sunshine Coast-based design studio specializing in conscious creativity. Born from the idea that strategic insight and intentional design are essential to a brand's success in tomorrow's market, The Visual Cue is all about delivering engaging creative at every touchpoint.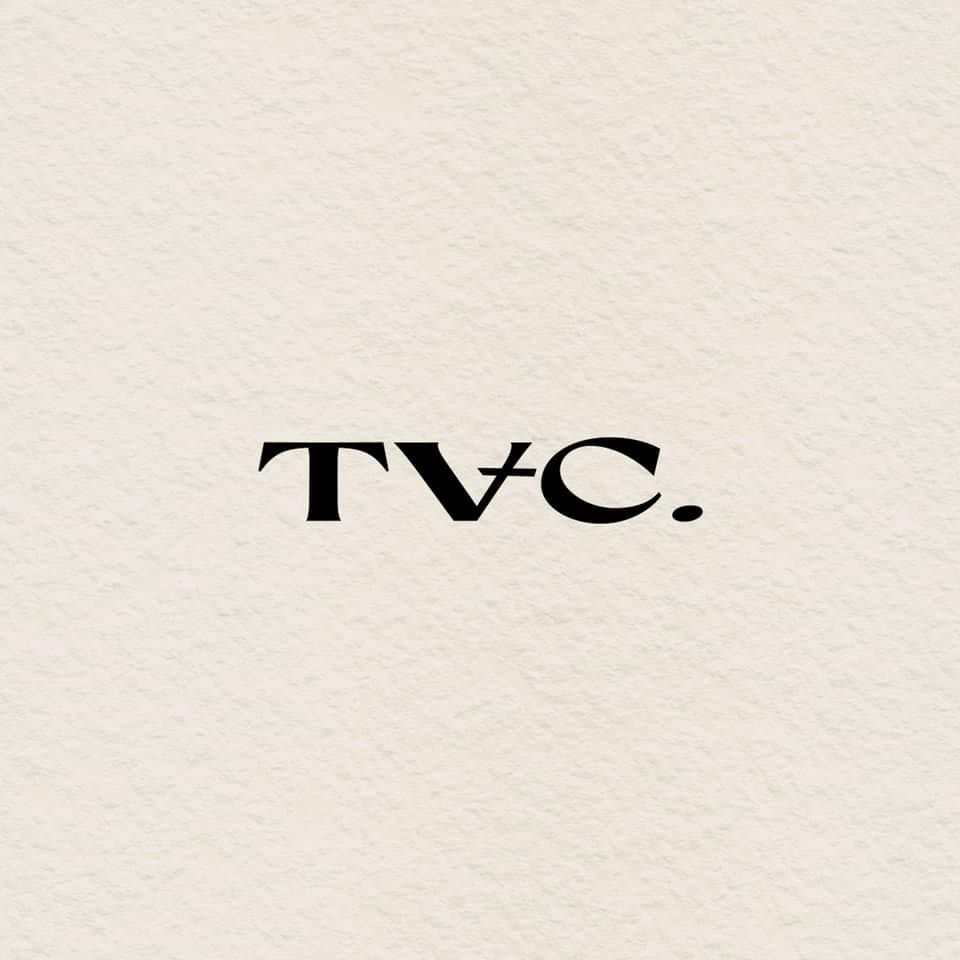 Meet the Face Behind the Intentional Designs:
Shanae Valigura is the 23 year old lead graphic designer, illustrator, creative director and founder of The Visual Cue. She has a passion for working with small businesses in the fashion, beauty & wellness industries. Backed by a Bachelor of Design and Marketing and Bachelor of Business with experience in various industries, Shanae's solutions are created with her clients' objectives and consumer needs in mind.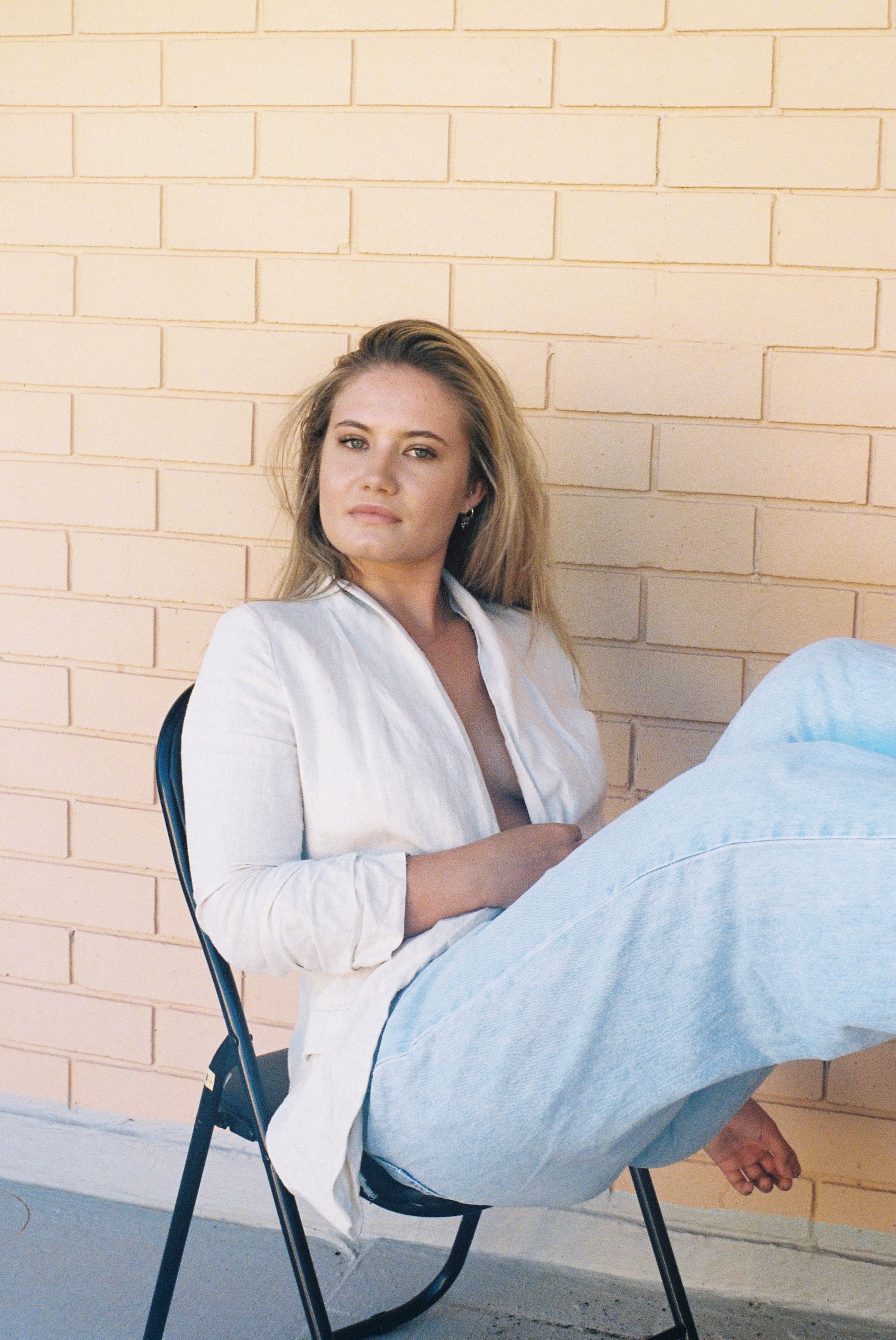 Originally from North Queensland, Shanae moved 10+ hours from home at the age of 17 to the Sunshine Coast to study business, events & marketing. Despite not being encouraged towards a creative career growing up, Shanae held creativity close in her heart.  It wasn't up until Shanae was halfway through her business marketing degree thatshe was introduced to the world of graphic design.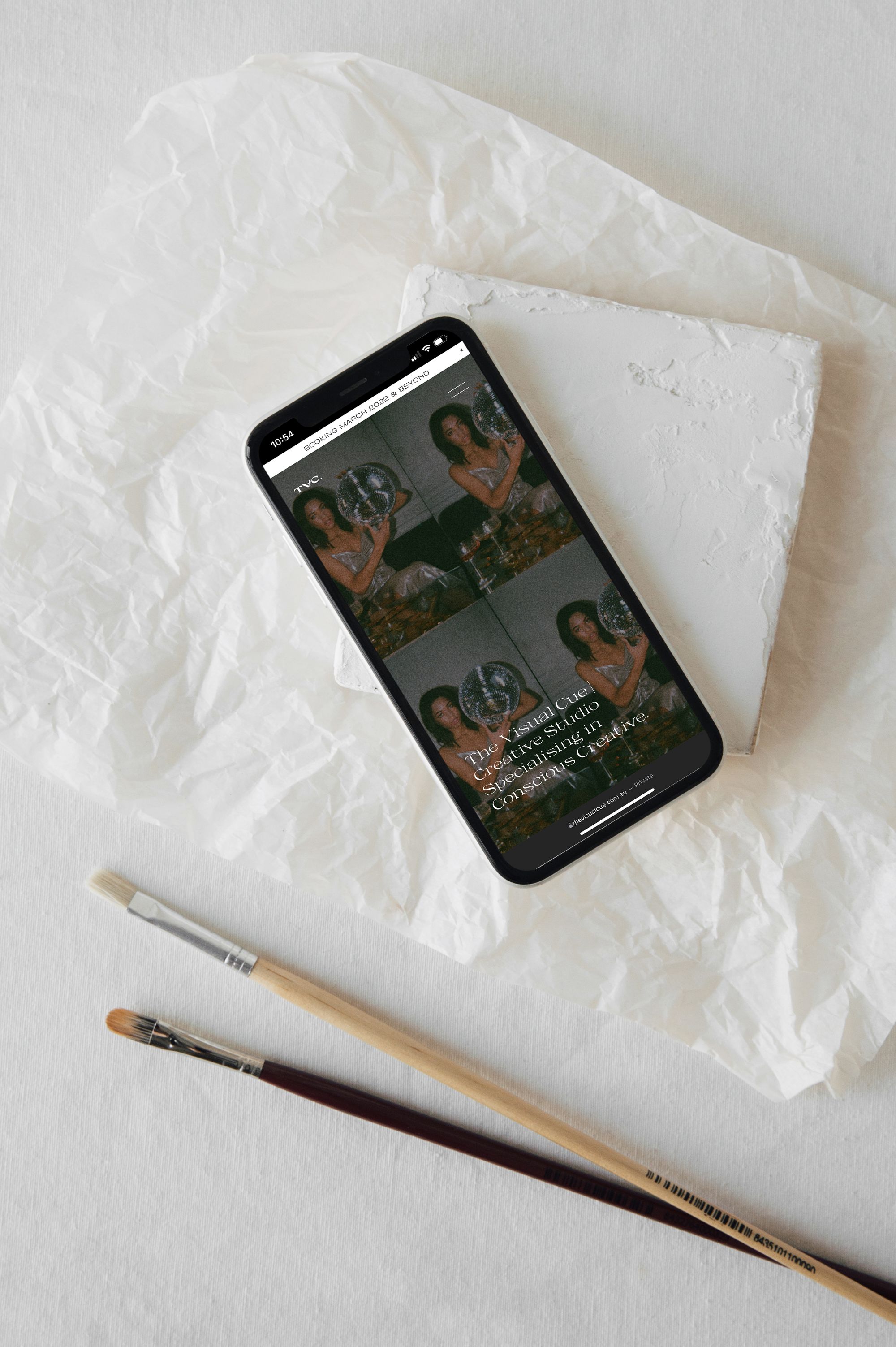 "Immediately, I fell in love with the creative practice and decided to complete my current degree while adding on another one in design. By 2020, I graduated with a Bachelor of Business & Events + a Bachelor of Design & Marketing. What inspired me when stumbling across design was the fact it combined creativity with practicality. As a designer, you play such an integral role in a business's visual journey, and I think that's really special. It sets the business up for success from the start." - Shanae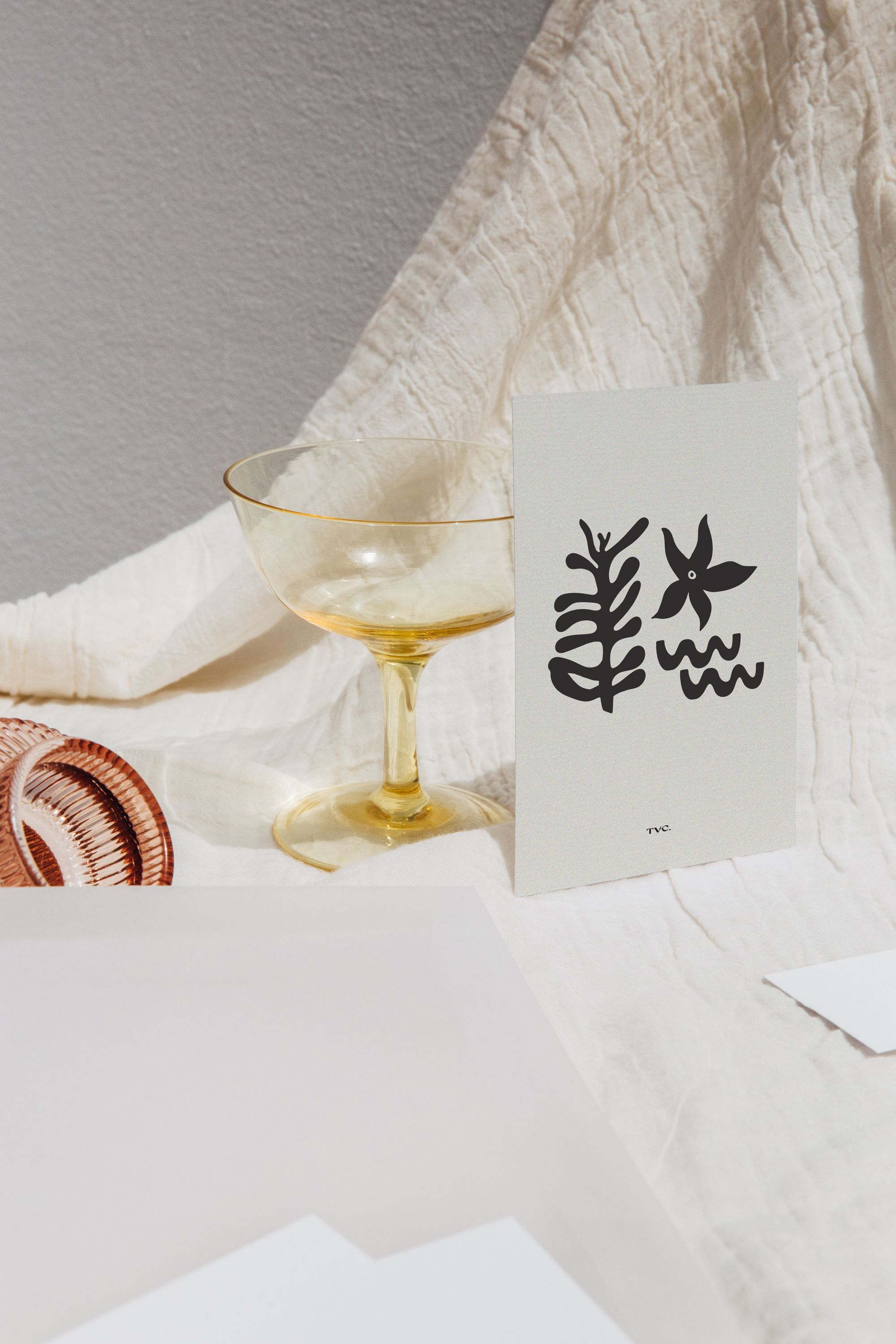 While at University, Shanae took on various freelance opportunities to build up her portfolio and to increase her chances of scoring a design job once finished. All her hard work paid off as she secured her first graphic designer role the week she graduated! Since then she has worked in a variety of corporate design environments, learning a lot but ultimately missing the reward of working with clients and those who align with her business.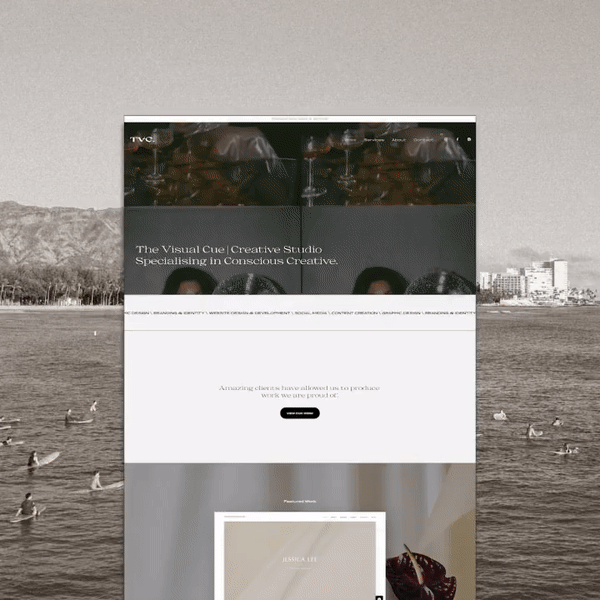 Shanae decided to make the leap out of a full time design role into her own business towards the end of 2021—leading to the creation of The Visual Cue. Working for herself allows Shanae the creative thinking and flexibility, which can be really hard to find in other roles. Currently, her main focus is building her business and she feels incredibly lucky each day to be doing so, working with clients that align with her design direction.
"I've always found my inspiration to come from natural environments, whether that's being outside at the beach, or on a morning walk, whenever my mind is free flowing. However, being obsessed with packaging, I definitely also find inspiration in stores such as beauty and health. Interior pieces and Pinterest (of course) also get my creative flow going!" - Shanae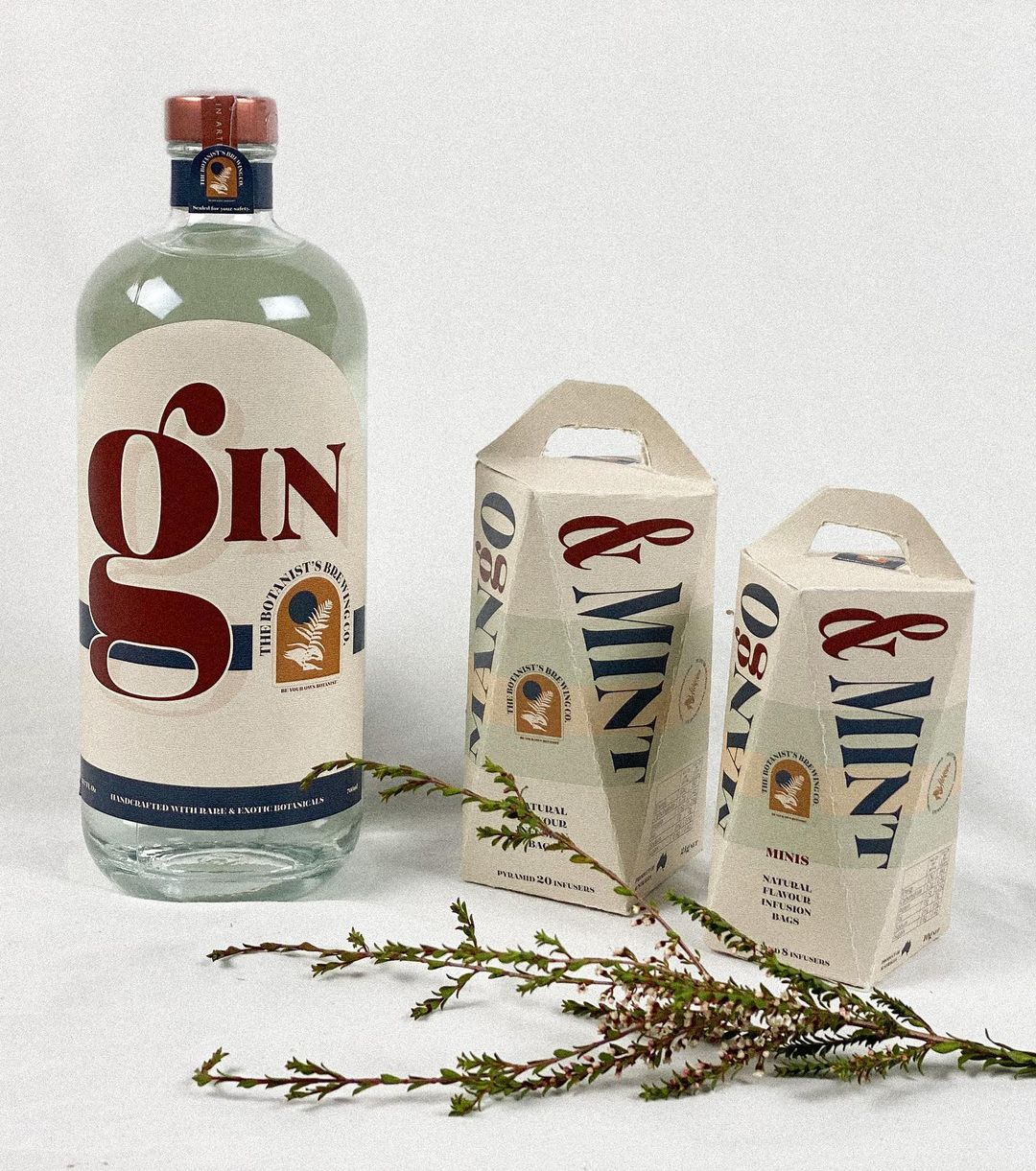 One of the perks of Shanae's job is that no two work days are exactly the same – each day varies which she adores as it keeps everything fun and interesting! Her mornings always start off with either a walk on the beach, a workout or having breakfast on the balcony in the sun. She finds that as she's sitting inside all day, every day, her productivity increases whenever she manages to get out and about for even just 20 minutes in the morning.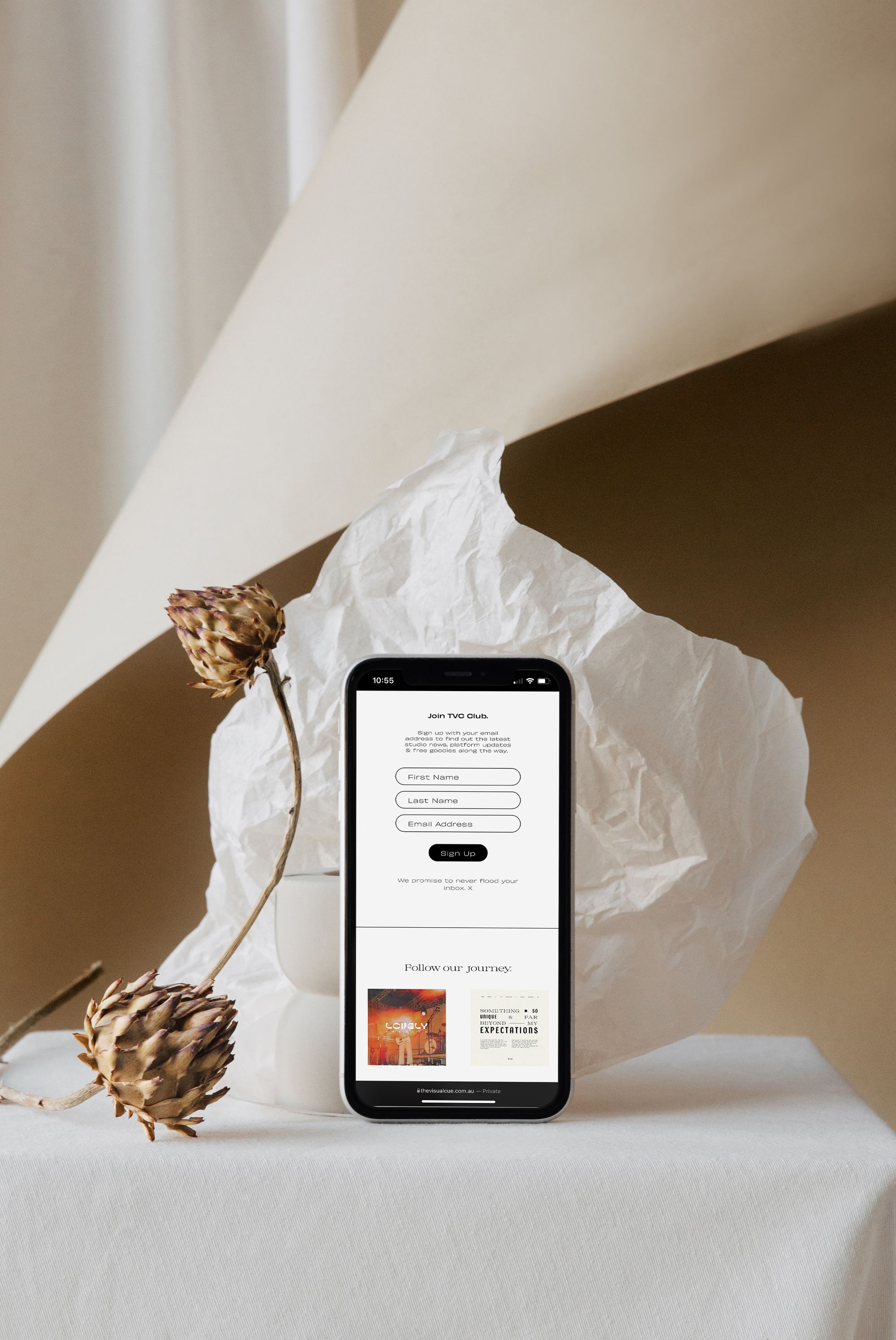 Shanae shares: "Somedays, I'm feeling on my creative game, others not so much. However, the flexibility of my job allows me to focus while my creativity is flowing, and redirect my focus on the not so creative aspects of running a creative studio when I'm not feeling so creative. I'm quite a mindful designer, so it's really important to me to always produce the best work I know I'm capable of."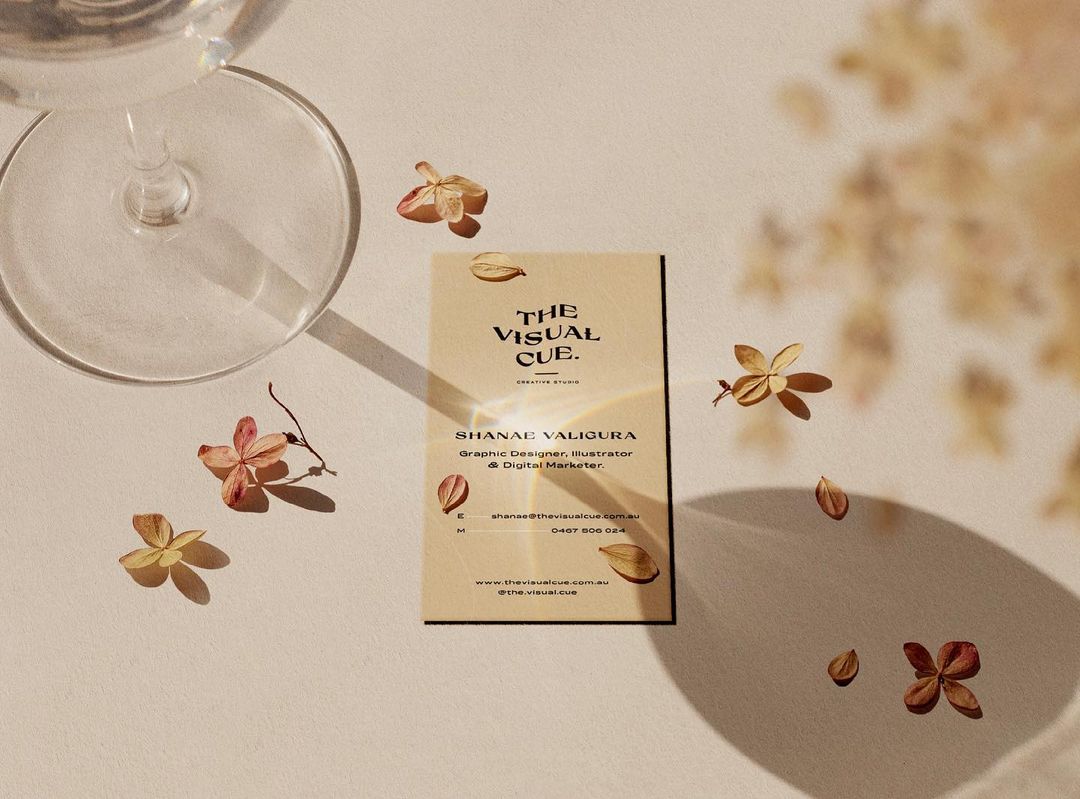 Making sure that she stays true to herself, Shanae has learnt to really listen to her body and mind when she's not feeling 100%. She finds that if something isn't sitting right with her, she's not on track to be producing her best work. Focusing on unleashing her full, creative potential helps her feel realigned. To top things off at the end of each day, Shanae loves to work on some content creation for The Visual Cue as it's really essential to build a creative community.
Sneak a Peek into Her Design Process:
Shanae's absolute favorite aspect of her design process is the creation of moodboards for her projects. Moodboards are an amazing tool that aid in curating ideas and having a better understanding of the brand's concept. It's a well thought out arrangement of imagery, text and other related materials that communicates what direction a project is headed.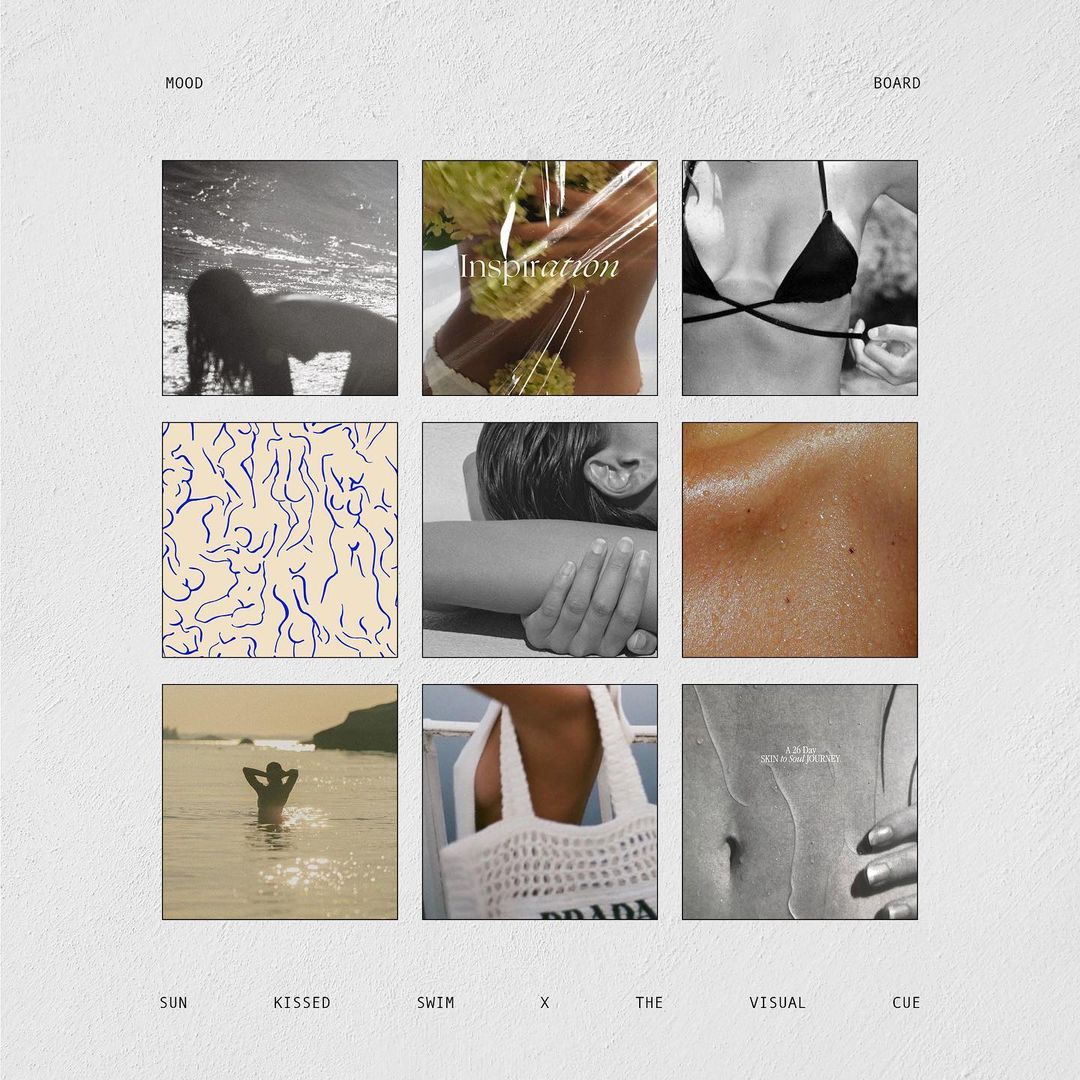 Shanae finds the whole process so exciting yet calming at the same time. She starts the majority of her projects off with a moodboard to ensure both herself and her client are 100% on the same page. She loves creating a collaborative space herself and her clients to make sure everyone feel heard and included each step of the way.
Shanae's Workspace Must-Haves: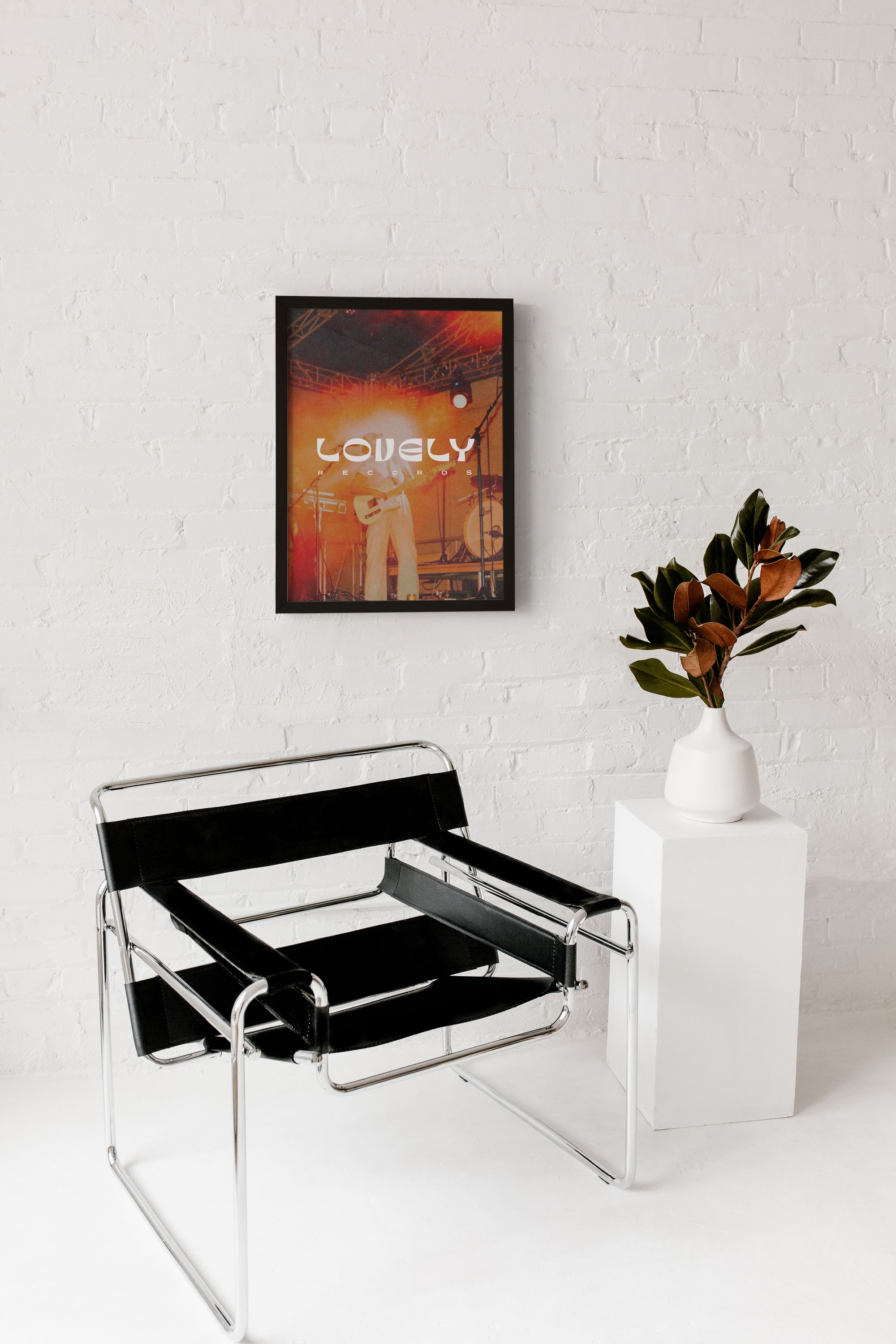 It's important for Shanae to feel motivated where she works, so it's essential for her to have a clean and dedicated workspace. Keeping this in mind, she converted the corner of a spare room in her house and transformed it to be her home office/nook and has been obsessed with it ever since!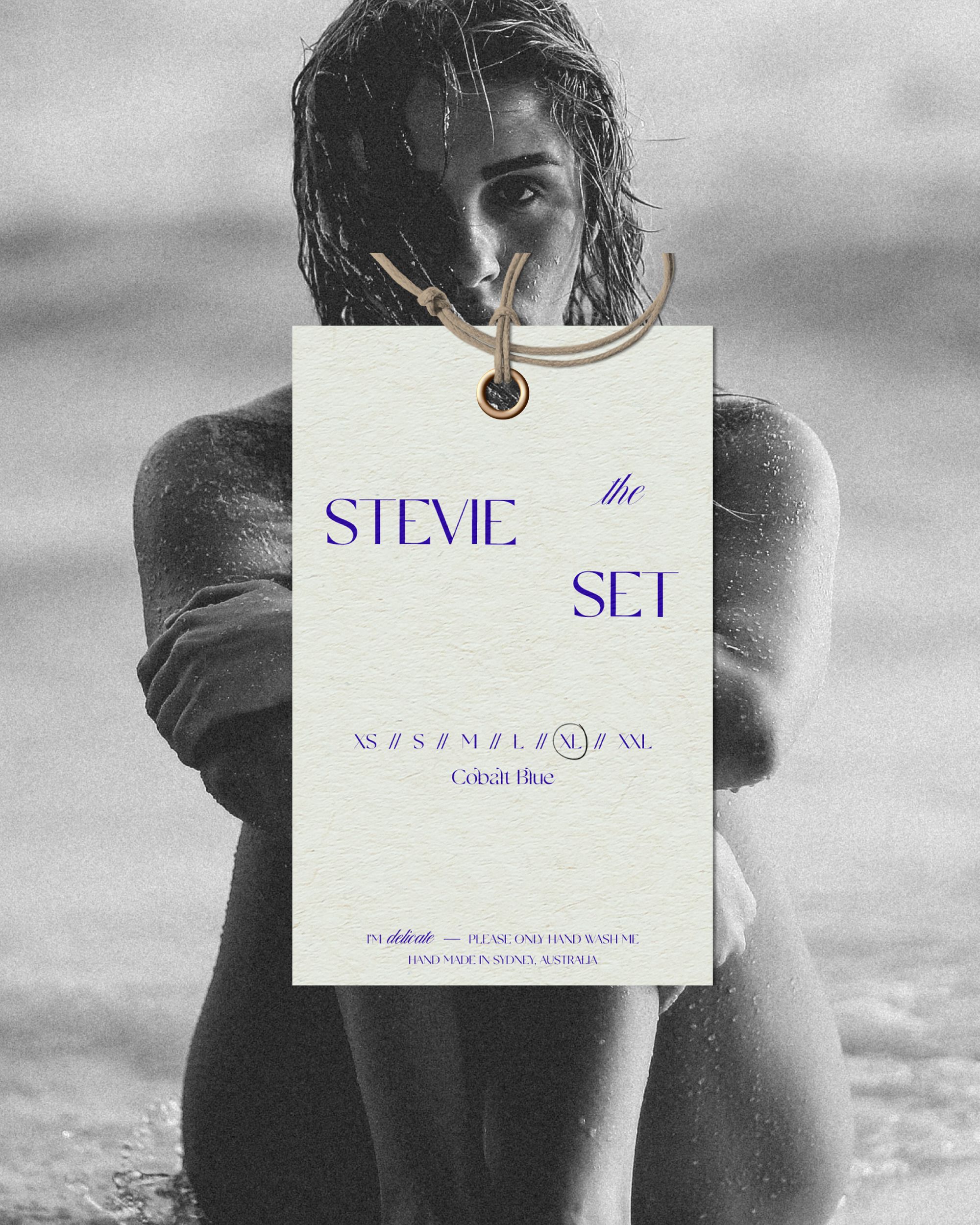 "I have a stunning view of the water outside of the window which definitely keeps me inspired! I'm a sucker for a good mood/vision board but as I love to update this frequently, I've switched to a monthly online mood board via Pinterest which allows me to update it frequently in a greener sense! Some things I can't live without in my workspace are natural lighting, plants/greenery and a killer playlist." – Shanae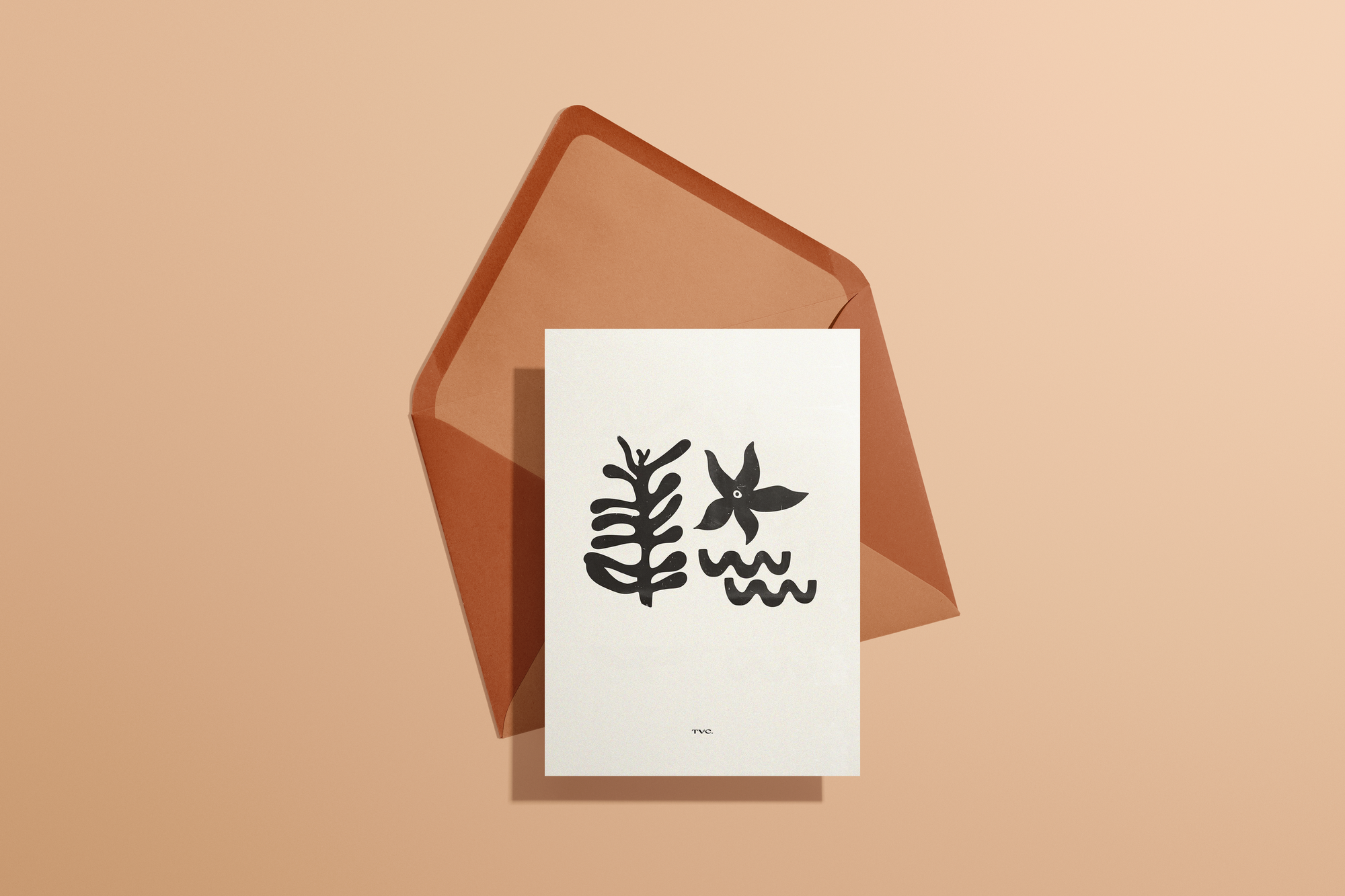 Shanae originally stumbled across noissue through the @noissuecreatives TikTok! She loved watching what other creatives were producing through noissue and seeing the design briefs for the monthly #noissuechallenges. She adores how supportive noissue is towards creatives by giving them access to incredible product mockups, design tools, and resources!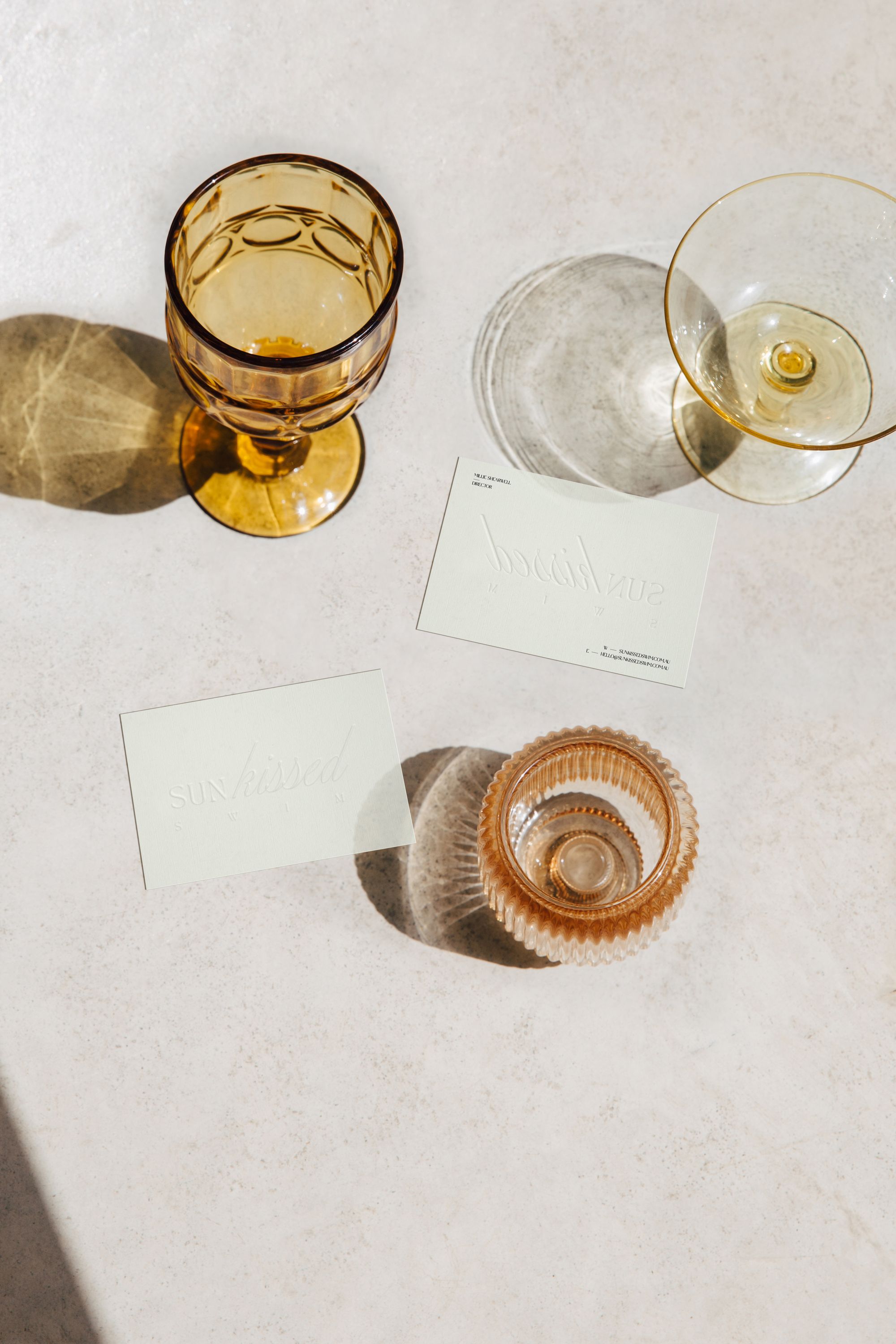 Fun fact: Shanae is a total packaging nerd! Although she has specific tastes, she hold onto the majority of packaging received from products she's ordered as inspiration. Instead, she unfolds and keeps them in her packaging folder. She just thinks that as a designer you never know when you'll need some good examples/diecuts for future projects!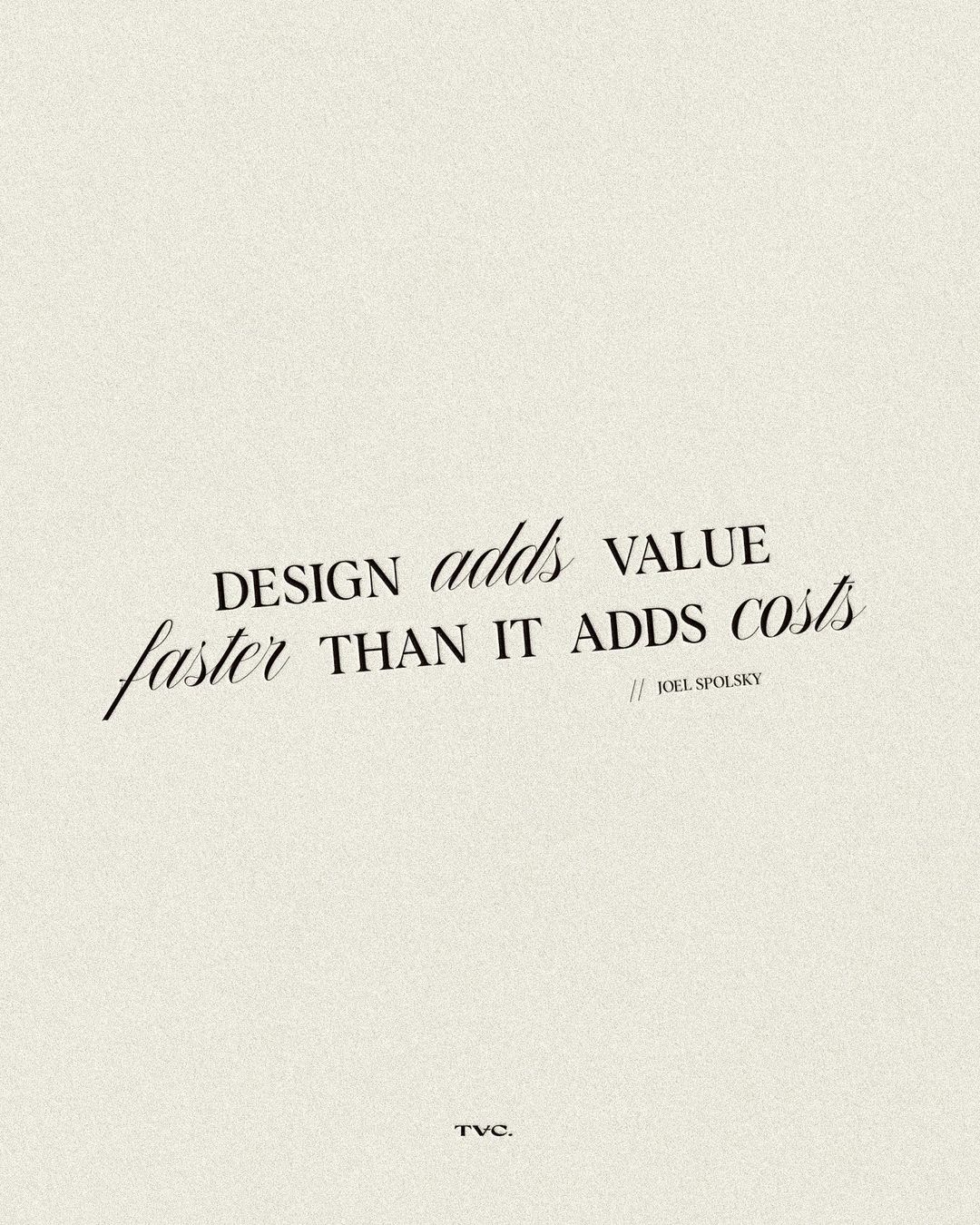 Be sure to check out Shanae's design magic firsthand by following The Visual Cue's projects below!
---
Find out more about The Visual Cue here:
Creative Profile: https://noissue.co/community/creative/partner/the-visual-cue
Website: https://www.thevisualcue.com.au/
Instagram: @the.visual.cue