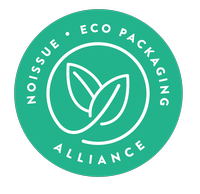 Beautiful, fine jewelry always makes for a lovely, classic gift for the loved ones in your life – not only are they a timeless piece whose charm lasts for generations, but there is just simply something about a finely crafted piece of jewelry that's just as precious as any piece of art.
And there's no one who understands this better than Cath, a jewelry maker and creator of Alice's Earth by Cath. Based in Brisbane, Australia, Cath's handcrafted creations toe the line between jewelry and art – in fact, she describes her design process as "line drawing with fine metals".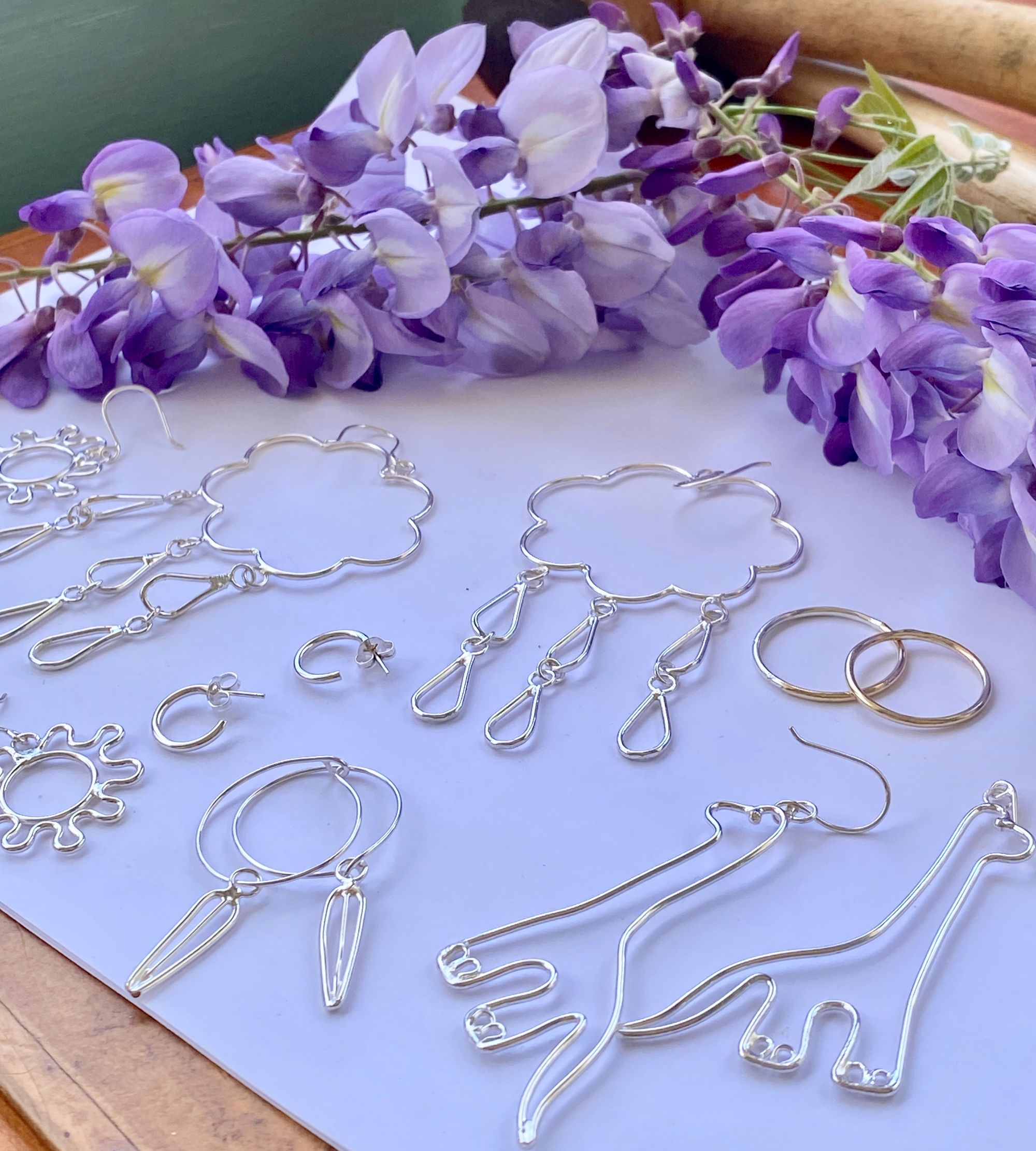 And in looking through her line of creations, there's truly no better description. From minimal stacking rings to large statement earrings, Cath's artistic touch is evident, as is the love and care that she inputs in every single one of her jewelry pieces.
For Cath, jewelry-making was always a significant part of her life, as a hobby passed down in the family. However, earliest years in setting up a jewelry business were also balanced with other work and study commitments. Eventually, however, she decided to follow her creative passion, turning Alice's Earth into the unique, magical brand that it is today, with the mission to mindfully create unique, long-lasting pieces of jewelry.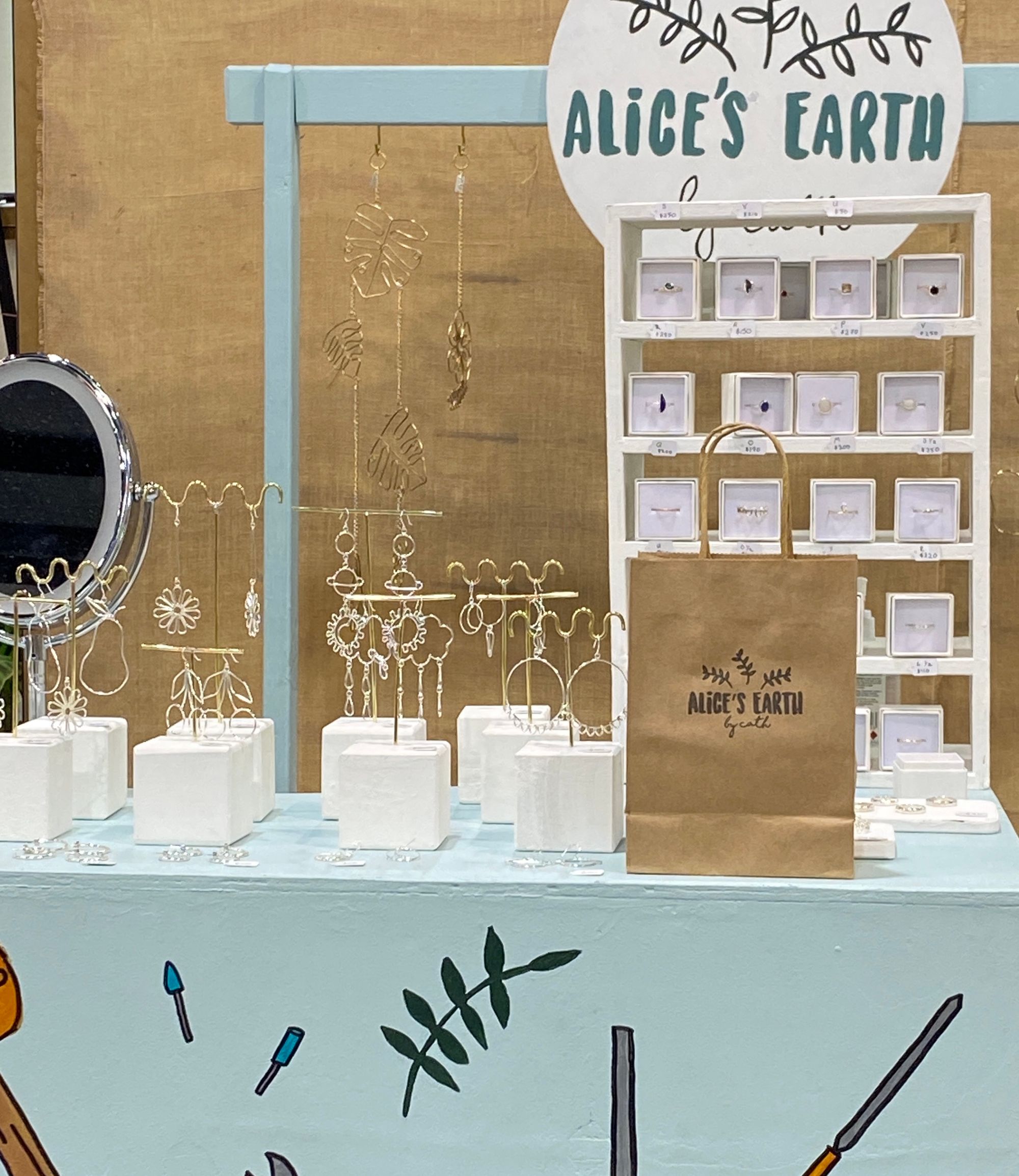 But Alice's Earth isn't all just about handcrafted jewelry either! As its name suggests, Cath has a heart for the earth and environment, too, which is something she's embedded as part of her creation and production process – every single piece of jewelry she creates is made with recycled materials, as well as responsibly sourced stones.
"Sustainability is one of the main focuses in my small business. I want customers to be able to purchase pieces handmade out of recycled metals and responsibly sourced stones."
And with her noissue packaging, she's been able to add an extra step in her sustainability journey, so that her customers can shop guilt-free knowing that every purchase they make from Alice's Earth is entirely sustainable and environmentally-friendly from start to finish!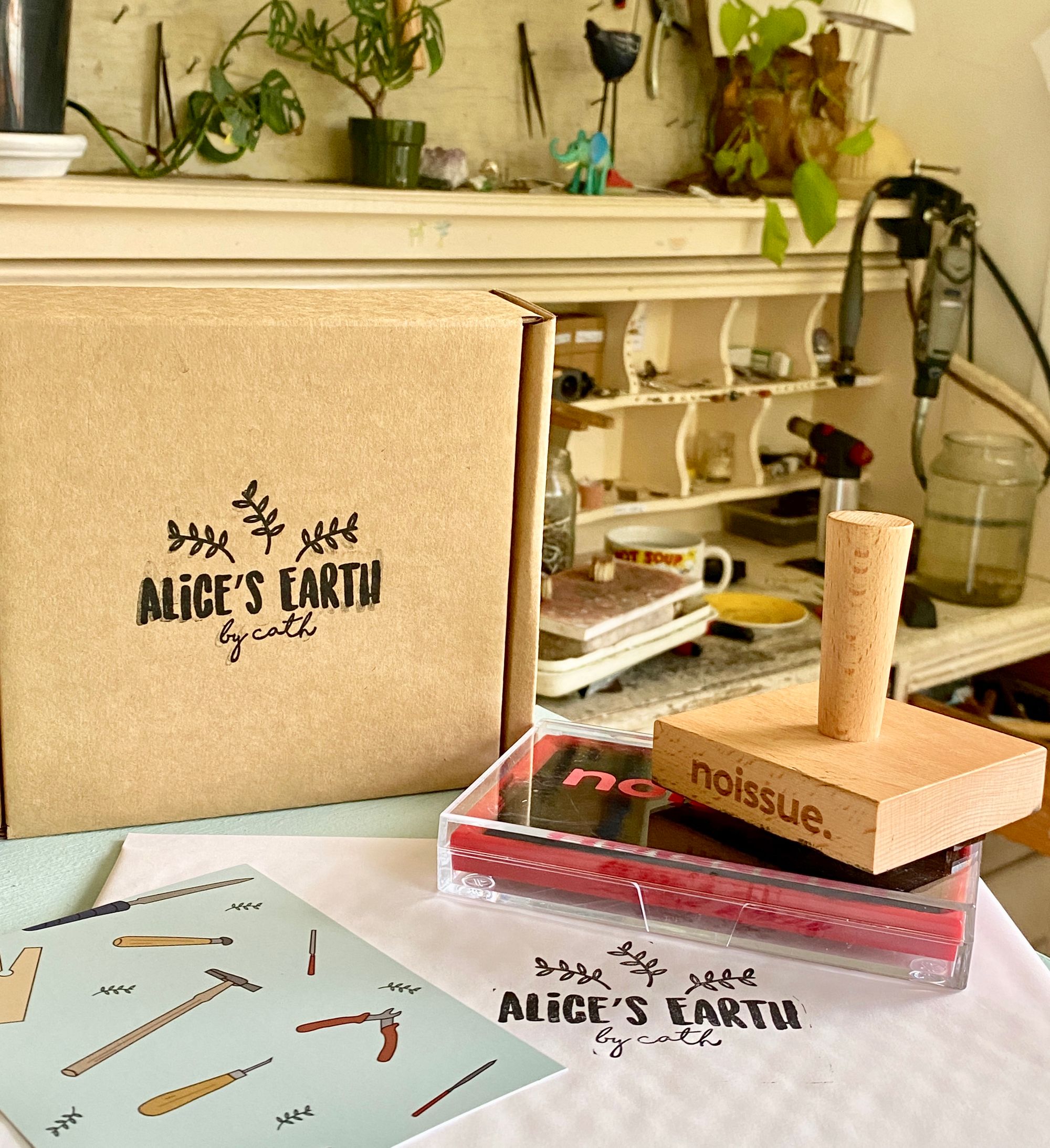 As a brand, Cath wants to be an influence for good too, which is another reason she went with noissue for her packaging. As a member of the Eco-Alliance, she also hopes to set an example and encourage fellow brand owners to choose more sustainable options for their business.
"I want to encourage others to choose more sustainable options for their businesses. Joining the Eco-Packaging Alliance only helps uphold what my brand is all about."
But aside from being a proud member of noissue's Eco-Alliance, Cath has been taking her own sustainable initiatives, too. Aside from using recycled fine metals and sustainably sourced stones, she also makes sure to use only solid metals to ensure that her pieces last for a long time, and can be melted down and recycled yet again. And for as much transparency as possible, she regularly posts content on her social media to let her customers in on both her creative process, as well as what goes on in her daily life.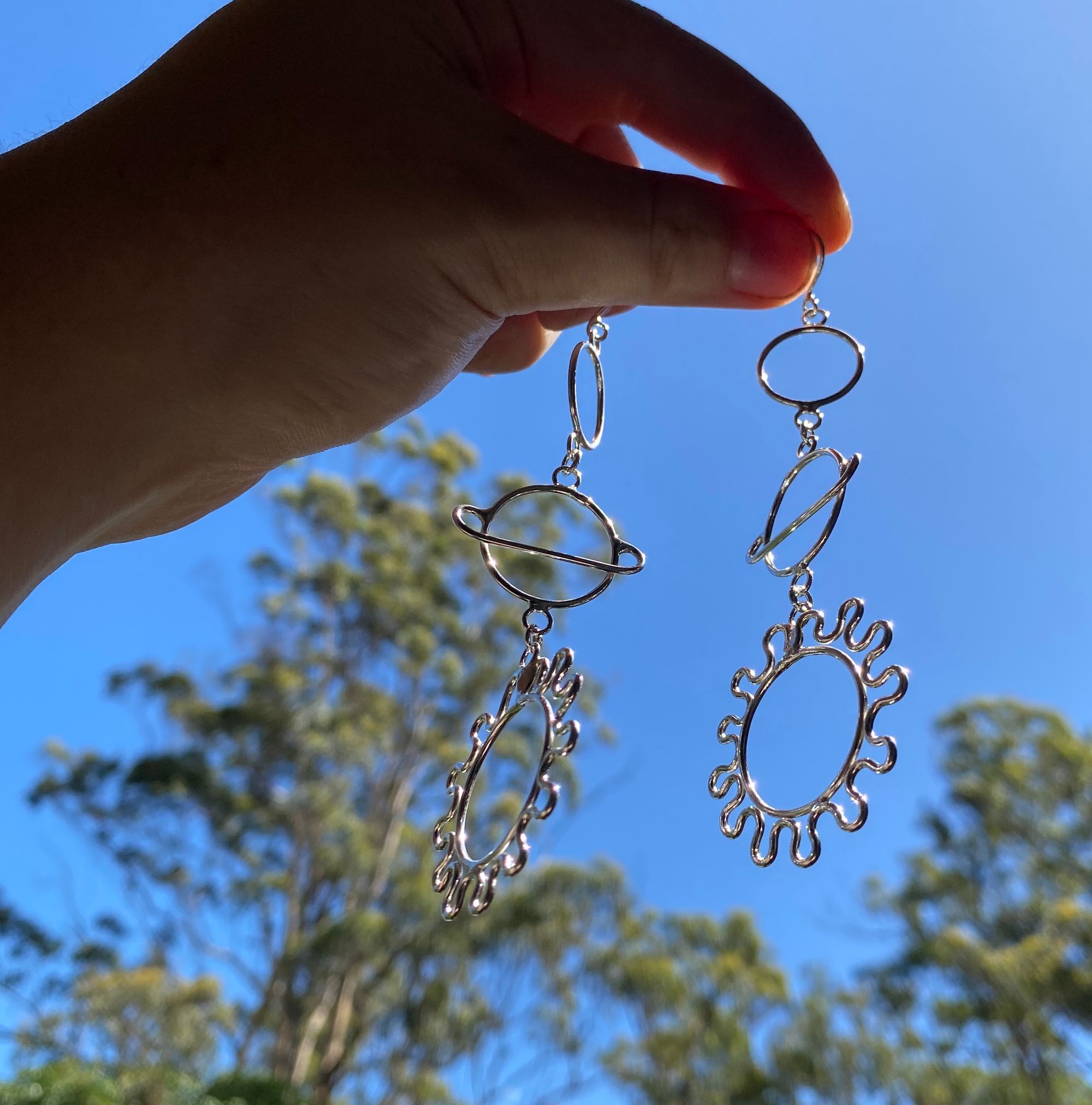 But as all small business owners know, following your passion isn't always a walk in the park, and for Cath, time management was a particular challenge, what with juggling orders and making new projects. But in the end, it's the love and dedication she has for her craft that gets her through the day, although she's also still learning to to "switch off" and take time for herself.
As for her advice for fellow small brand owners, there's nothing she's found more effective than focusing on what makes your brand unique, and being as transparent and friendly to your customers as possible – as well as making the right choices for the environment.
"Be unique, transparent and make sustainable choices for your brand early on. Customers want to trust that their jewelry is manufactured responsibly and packaged guilt free. Engage with your customers! People like people, not businesses."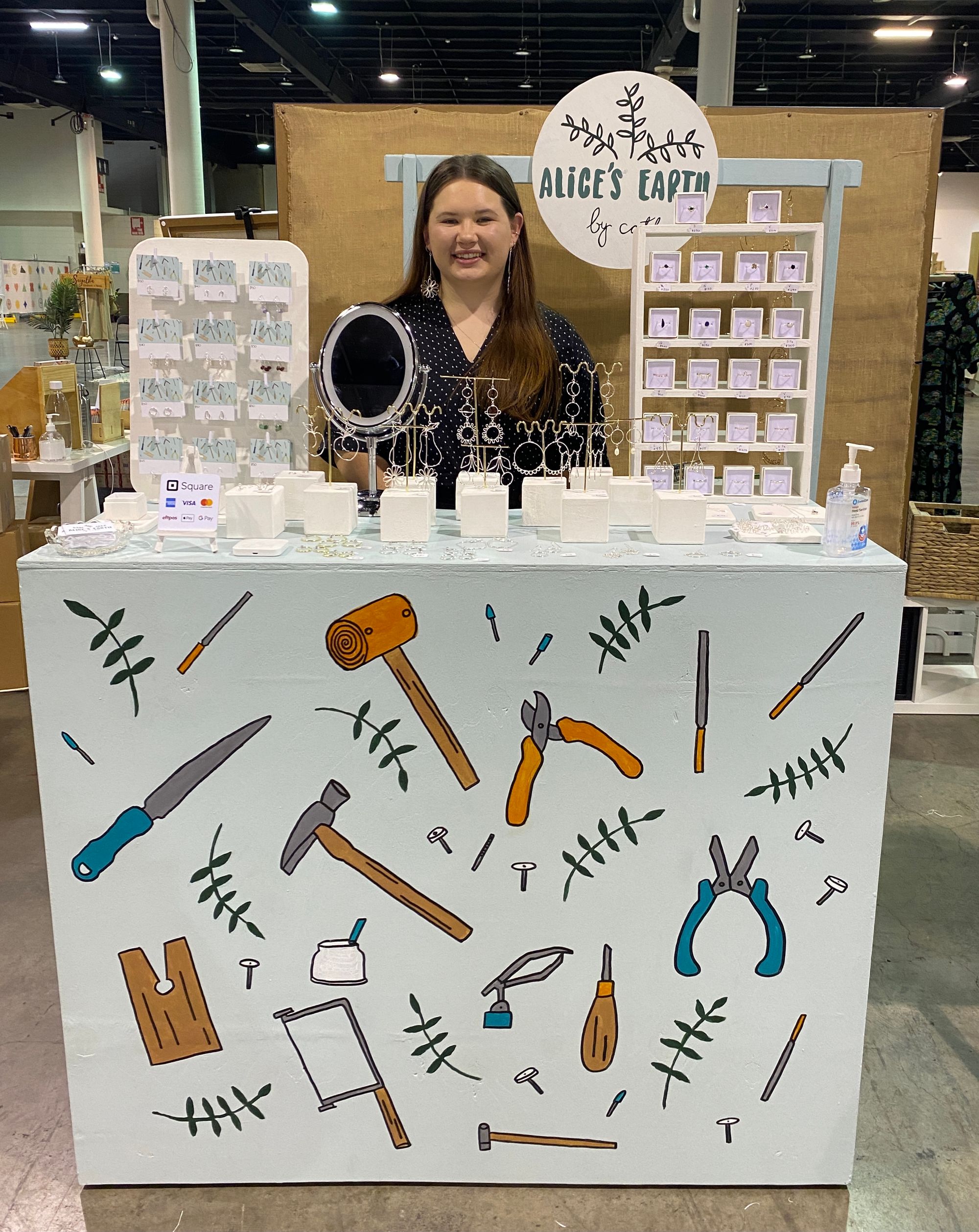 And Cath's affinity to her customers is definitely something she takes to heart: her favorite projects by far have been making custom orders, where she can craft each piece to specially suit each customer. And all the extra effort she puts is definitely worth it once she sees them wearing the finished piece!
Classic, handcrafted designs that are long-lasting, and can be recycled for future generations? Now that's the kind of jewelry that's truly timeless!
---
Find more of Alice's Earth here:‌‌
Website: alicesearth.com
Instagram: @alices_earth
Like this story? Tell us yours! Share your brand story and love for your custom packaging and get a chance to be featured on the wrap! If you're a noissue customer and are interested, you can join the Eco-Alliance by clicking here and answering a few questions here.
Questions? Email us at ecoalliance@noissue.co.