"Hi!, My name is Becky and I am a freelance illustrator based in Switzerland. I was born in Mexico and moved to Switzerland in 2012. I am also a mum of 2 little girls under the age of 4. Being a mum, an Illustrator, and a shop owner is a balancing act from the very beginning. I started as a Freelance illustrator in 2018 and by the end of that year I opened my Online Shop. My shop started on a very positive note and since then I've been balancing my freelance work, shop work and motherhood. I am an example [of the saying] '[it] is never too late to pursue your dreams', even if you are a mum, and family life is busy. It is never too late to work in what you love, and for me, it was creating cute and whimsical illustrations and products that everyone can enjoy."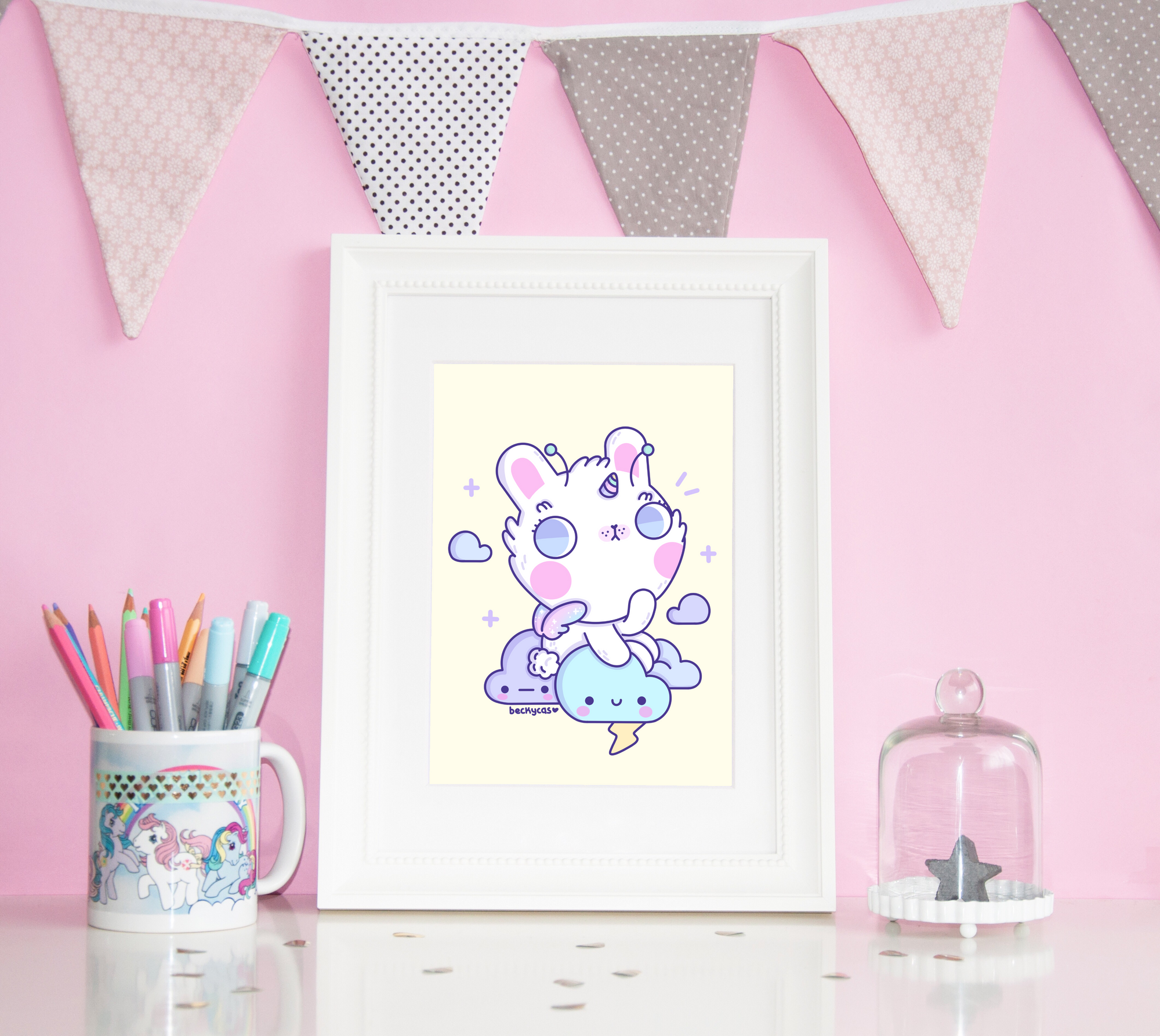 "I think my biggest challenge was creating new products and finding manufacturers to help me outsource some of the things I can't hand make at home. Since I wanted to make products I can't do myself like enamel pins, washi tapes, etc, I need[ed] to think months in advance about what I need to restock in the future and have good communication with my manufacturers. Organizing all my inventory and always making sure I can restock my products as quickly as I can was tricky for me to manage at the beginning but, by keeping my shop inventory very organized and up to date, I've been able to handle that well. Even with the challenges my shop may bring, it's a very rewarding thing to receive kind reviews and [see] pictures of my products on [customers'] new homes and see how they enjoy them."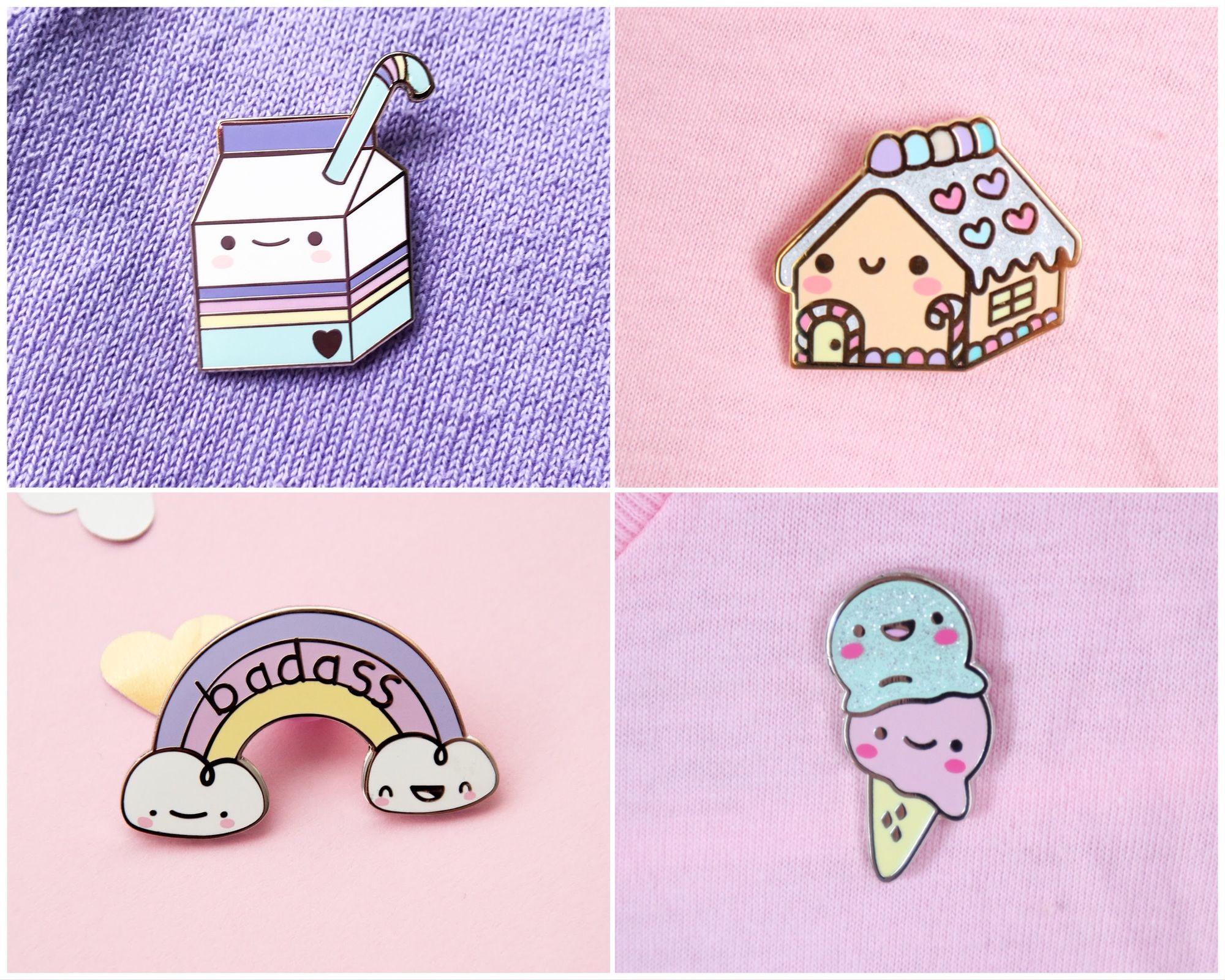 "Sustainability is very important to me and should be important to everyone. I think we're all responsible for the well-being of our planet since this planet is our home and will be the home of our children and grandchildren. Taking care of it and minimizing my footprint is a priority to me when it comes to finding sustainable packaging materials for my shop. To do that, I opt to get recyclable mailers, and materials and try to reduce the amount of potential waste my packaging could generate. Some of my favorite environmentally friendly materials [that] I use are my custom paper tape and tissue paper from noissue. I am currently on the hunt for better and more environmentally friendly materials for my products as well. Every little effort counts!"

"Creating a design for my tissue paper was fun and thought that this could be a nice opportunity to make my branding shine. I added all the elements that represent my brand the most like clouds, rainbows, pencils, and include them into my tissue paper pattern design. In the end my design turned out so well and made my packaging extra special and cute. Whenever it is time to package orders and I see my design on that tissue paper, I always feel so happy to see the rainbows and clouds [that] I love drawing so much."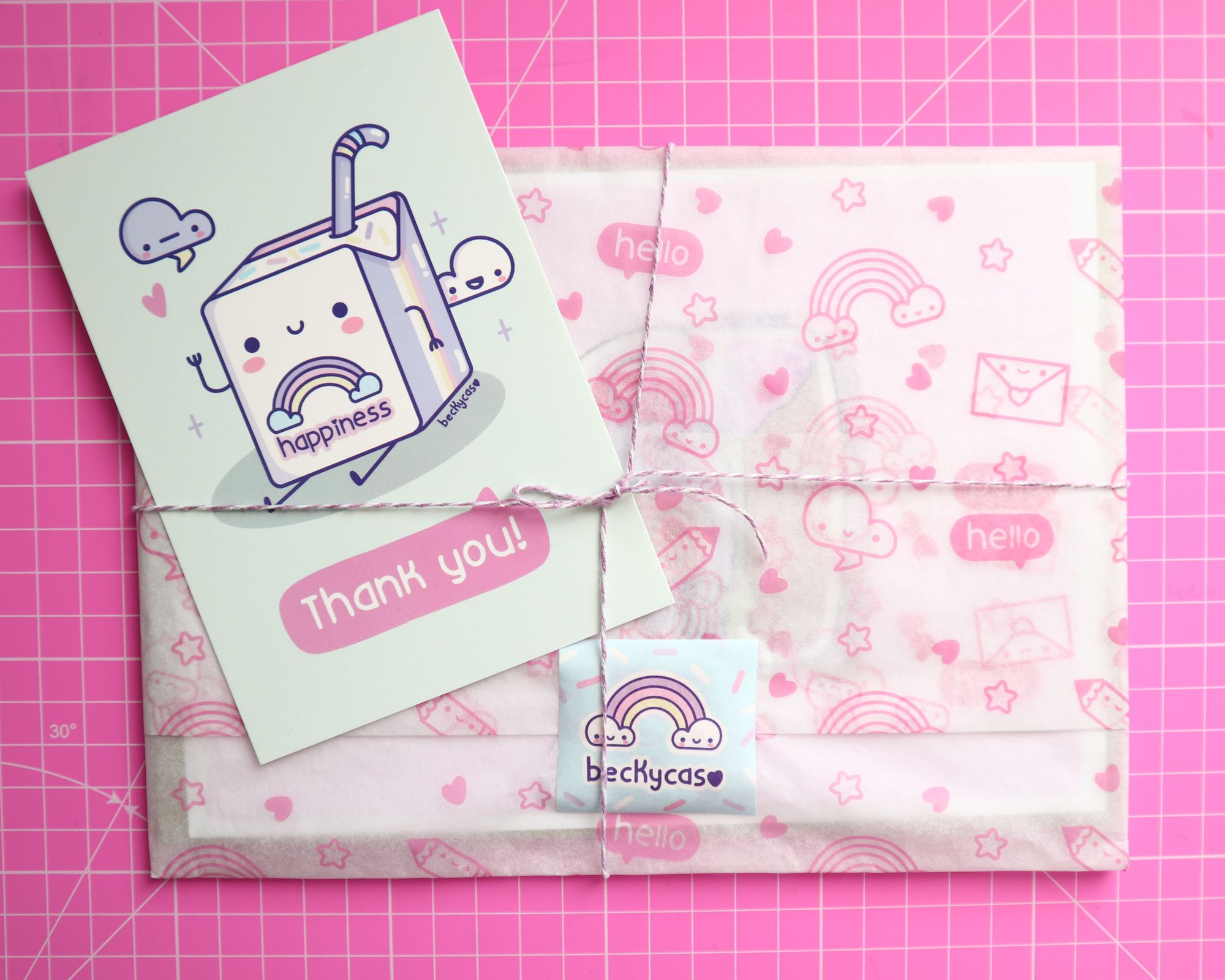 "Before I knew about noissue packaging materials, I was using plain white tissue paper and I always felt like something was missing. I felt that it was too plain and ordinary. When I discovered noissue through my illustrator/shop owner friends I thought making my own design was a brilliant idea and would give my packaging that extra sparkle I felt it was missing. So, I went for it and I am so happy I decided to make my custom design. It not only gives my packaging that extra cuteness, but it also showcases my brand and makes everything look more cohesive."

"I choose to make my packaging materials with noissue because I love their vision and values about sustainability and their eco-friendly approach. And [I also like] the fact that I could customize my materials and make my brand look more professional and cohesive. It not only helps my brand on that aspect, but it also gives it that extra cuteness and happy feeling my products are all about. My brand is all about cuteness and happy vibes and noissue packaging helped me to tie that all together in one big happy package for my costumers."