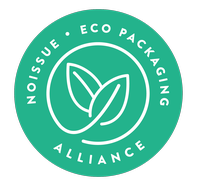 Meet your fun-loving, adventure-seeking, young florist, Marayke.
She is the founder of Bloomsday, a sustainable flower shop in Auckland, NZ.
Sustainable Flower Shop? That's right! Bloomsday will stop at nothing to find every possible way to cut through the waste of the floral world.
Get to know more about it as Marayke shares with us her vision, inspiration, and spreading happiness one sustainable bouquet at a time.

In her own words:

"My name is Marayke and I'm a florist in Auckland NZ. I'm always hungry and always searching for adventure - making magic with flowers along the way.
I studied Environmental Science and Conservation at uni, and have always been super passionate about our planet. But spending hours in an office every day didn't sit well for me - I needed a creative outlet. Bloomsday combines the two PERFECTLY. Delivering floral sunshine to people all around the city, while being able to implement my values and be my own boss - what more could a gal want?"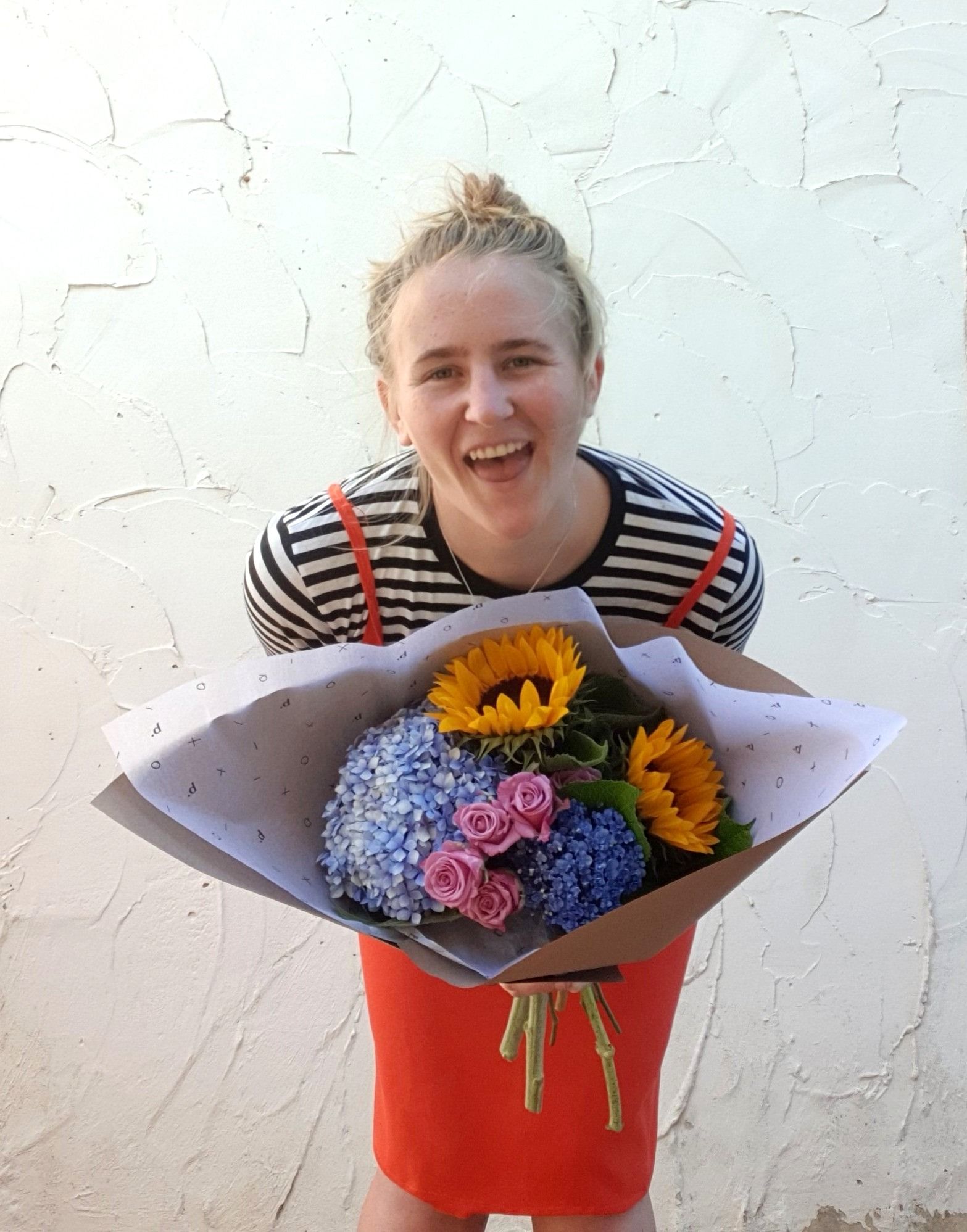 "My vision for Bloomsday is to make change in my industry. The floral world is beautiful from the outside, but is actually rampant with waste; plastic wrapping on flowers, landfill-bound cardboard vases, microplastics and synthetic ribbons (to name only a few!). But it is so easy to avoid! At Bloomsday we sidestep all of that, using compostable wrapping, organic jute twine, pre-loved vases, and avoiding plastic everywhere possible."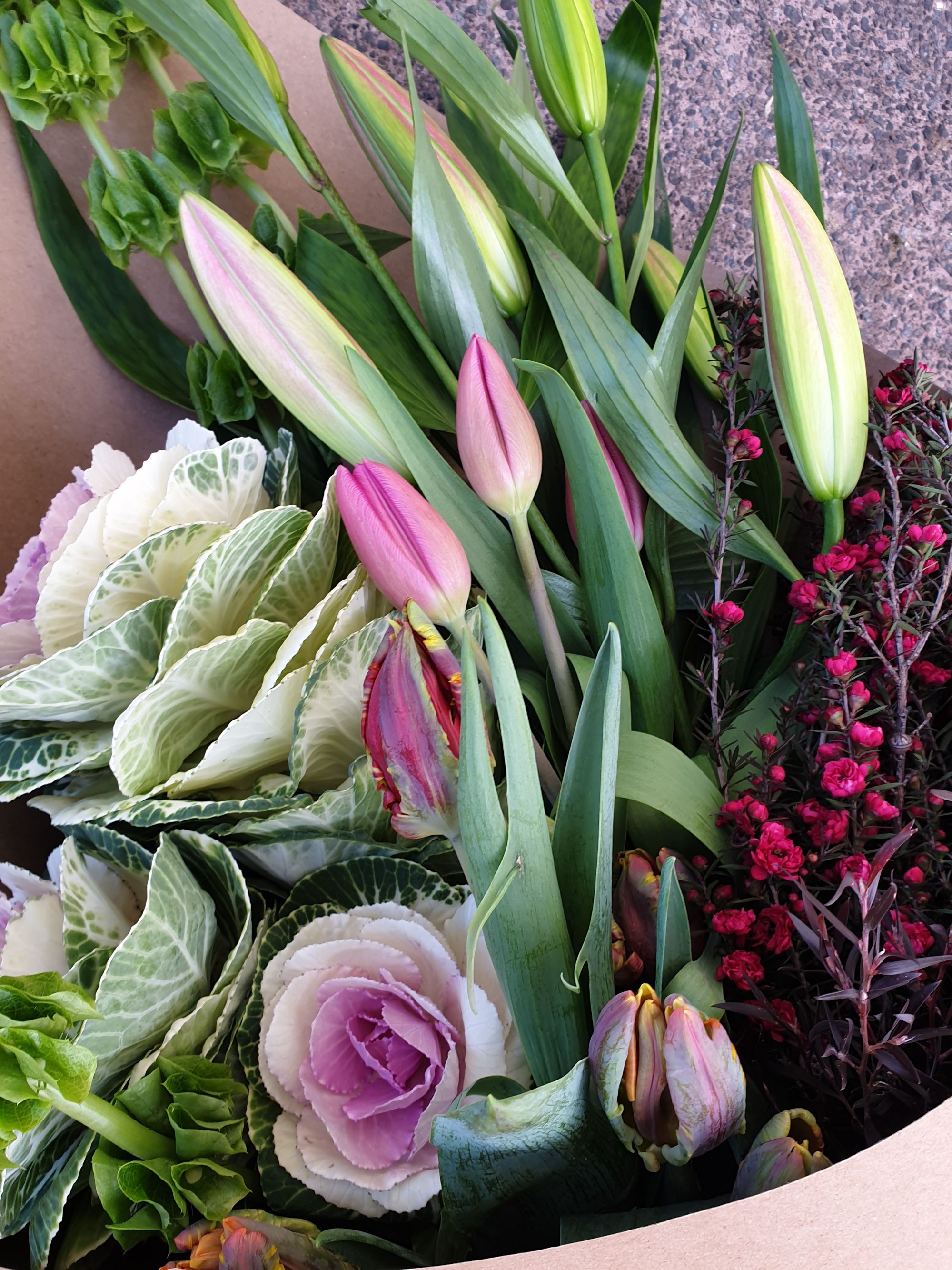 "With a background in the technical stuff, the science-nerd in me will NOT shut up about sustainability. But the human in me makes it real - every action we take as modern humans impacts so many others around the globe, and it's our responsibility to make sure they are positive ones. Bringing sustainability into Bloomsday means people can send flowers (or decorate their weddings and events!) while knowing we're doing everything we can to make it responsible. Flowers are the perfect gift for those who have everything - 100% compostable joy."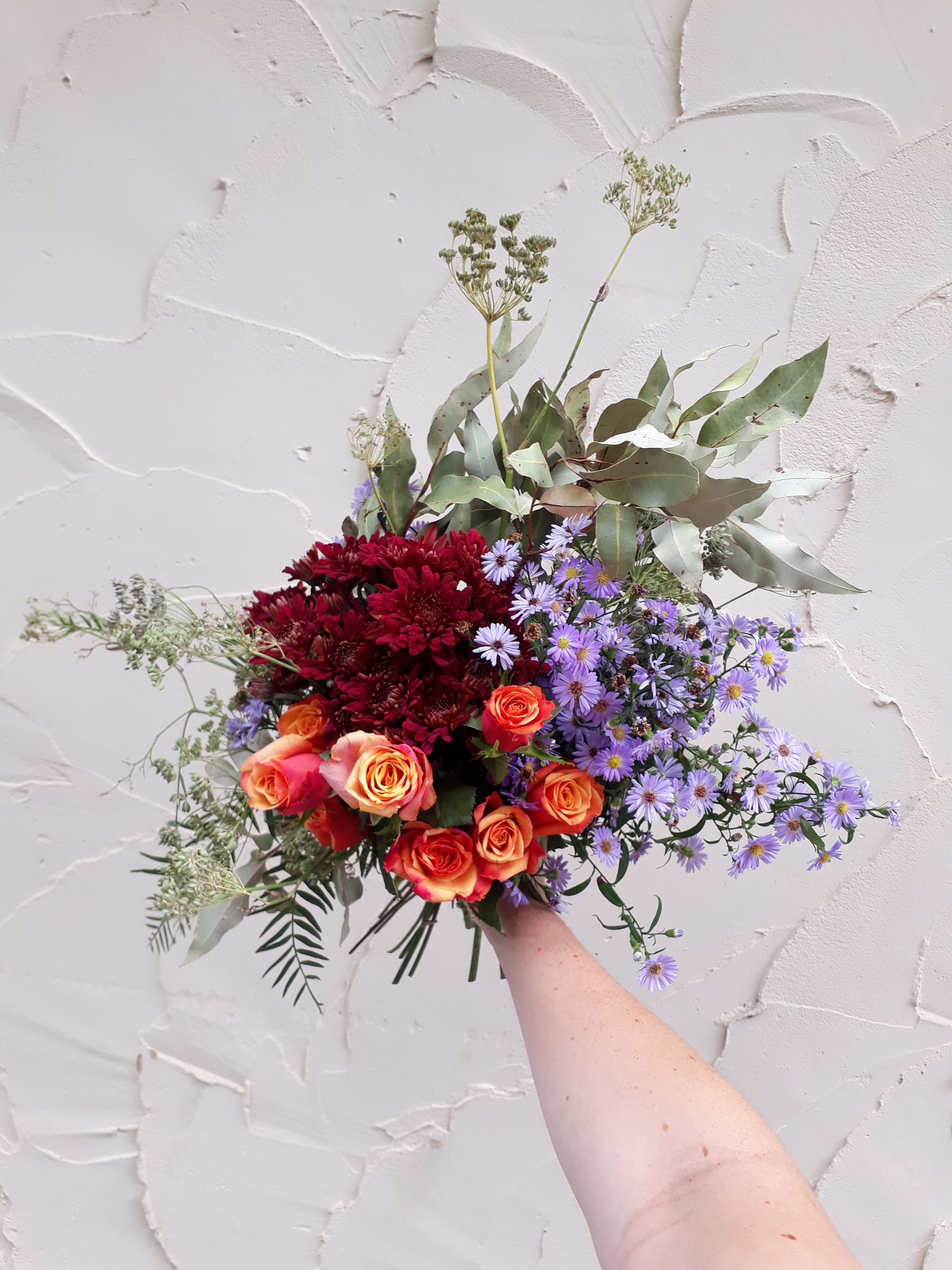 "Running a business has been very challenging, especially in 2020! What a hectic year. But it's great to be working on something I love everyday, and watching Bloomsday grow. One thing that has really helped me was to create a separate workspace from my living space. This way, even while I work from home, I can 'leave' work and (at least try to) stop thinking about it after business hours. I've learnt to be careful about what opportunities you say yes to, but don't be afraid to reach out and ask for the jobs you do want! Keep chasing that vision, and don't give up."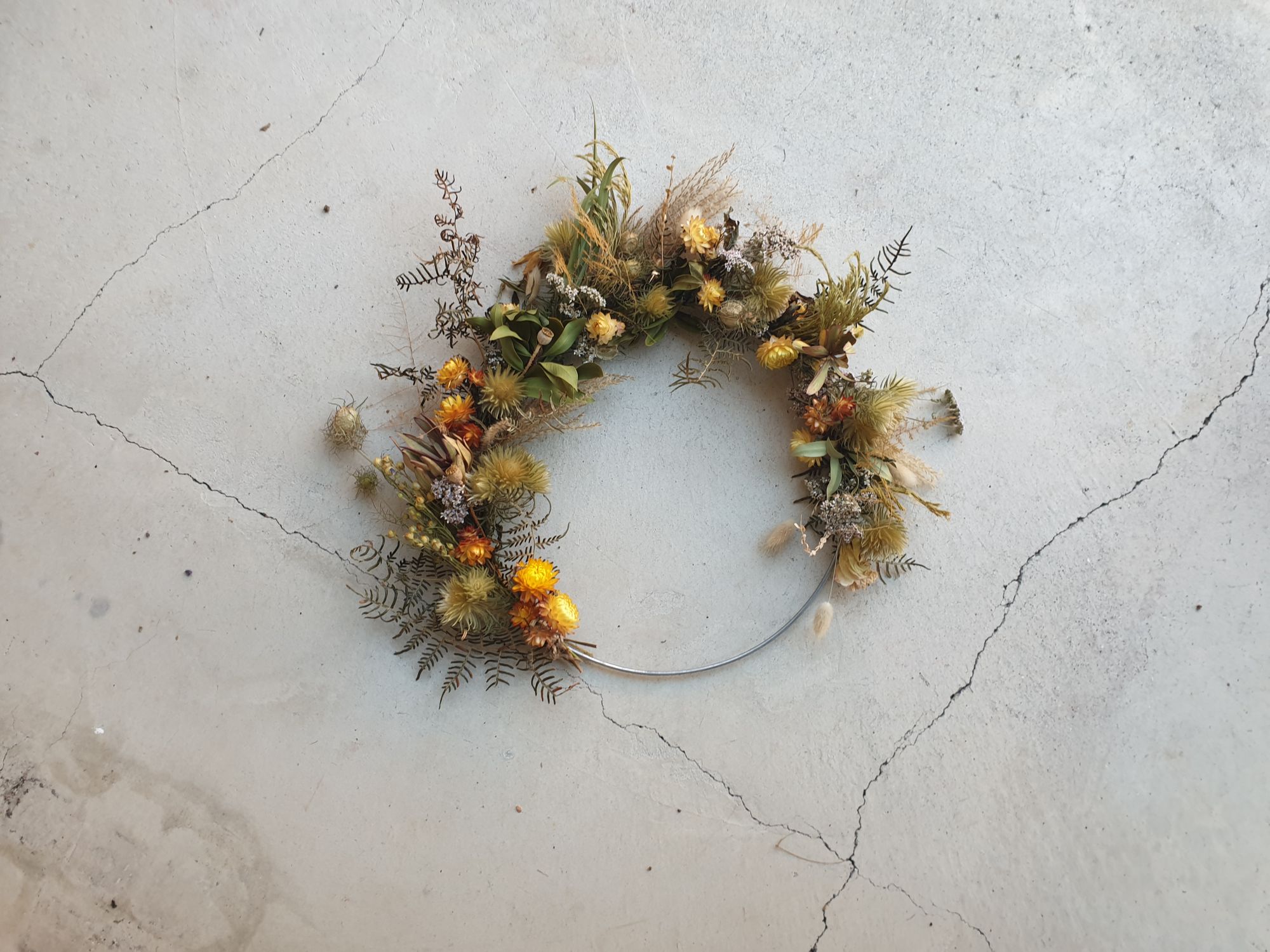 "I'm inspired by other florists and business owners. Watching others grow and succeed makes me believe I can chase my dreams too. I'm inspired to set bigger goals, grow a bigger vision for Bloomsday's future.
I think the other thing that keeps me going is the belief that my business has a niche in my industry - sustainability amongst waste. They say you need something that sets you apart from your competition, and I love that my point of difference is something I'm so passionate about."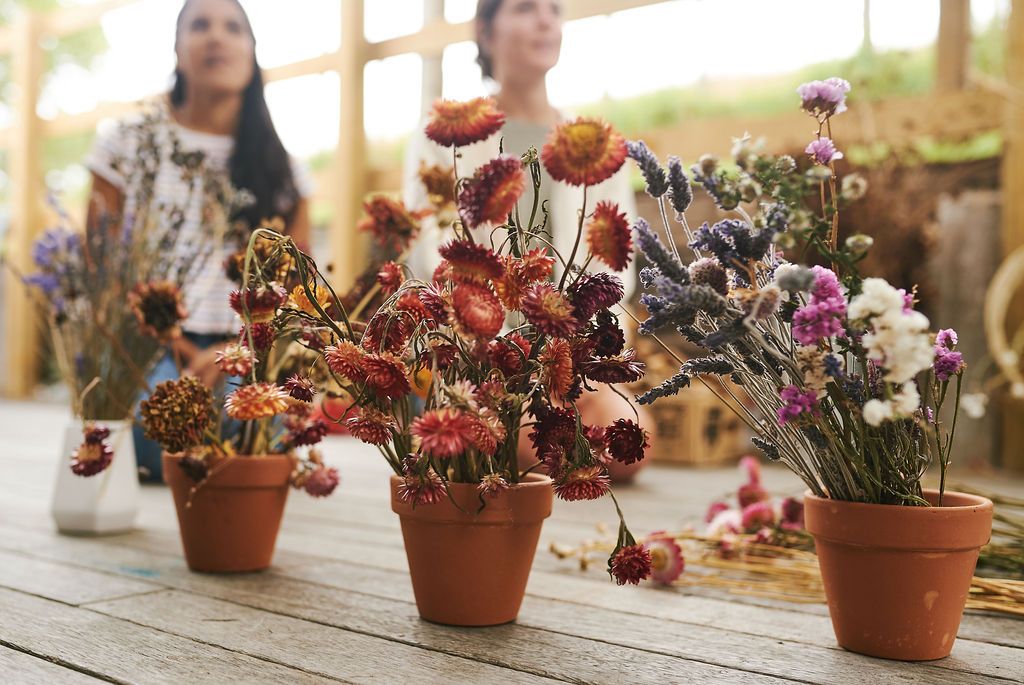 "Most florists use a variety of plastic cellophane, synthetic fabrics, or plastic-coated paper as their wrapping. I use 100% recycled paper, but I needed something to set me apart and add some class to the all-natural look. This is where I turned to noissue tissue paper to line my wrapping, with a sticker to close it. Custom packaging has not only strengthened my brand, but it has made my bouquets that much more luxurious. I love the distinction and originality this brings to my flowers."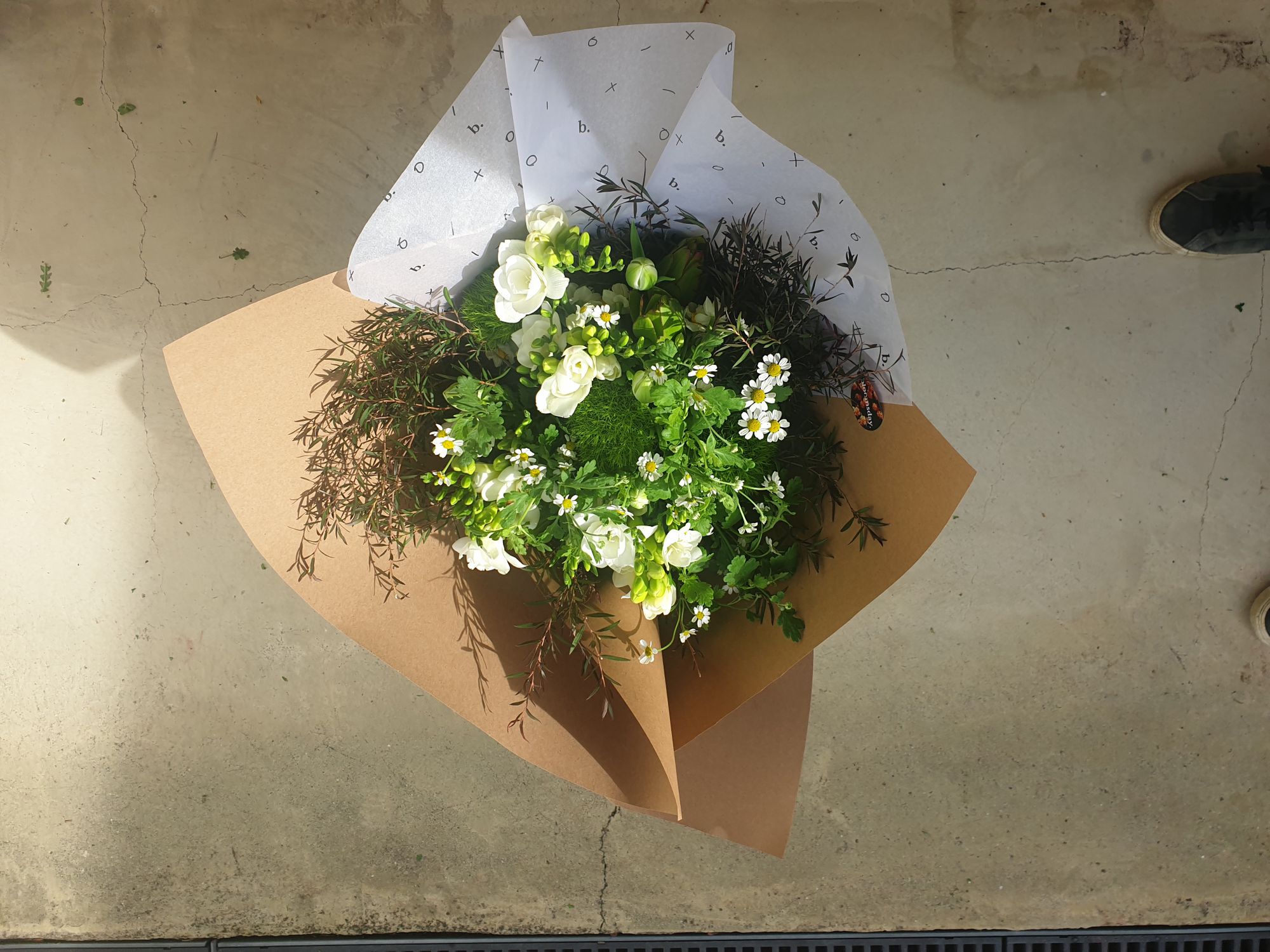 "noissue's sustainability values are totally aligned with my brand. My aim was to make 100% compostable bouquets - so after the flowers are gifted they can be enjoyed and then send nothing to landfill. The tricky thing about designing tissue paper to go with a multi-coloured and seasonal product was making sure it wouldn't detract from the flowers themselves. I stuck to a minimal design in simple black and white. noissue made this all so easy - I'll definitely be back."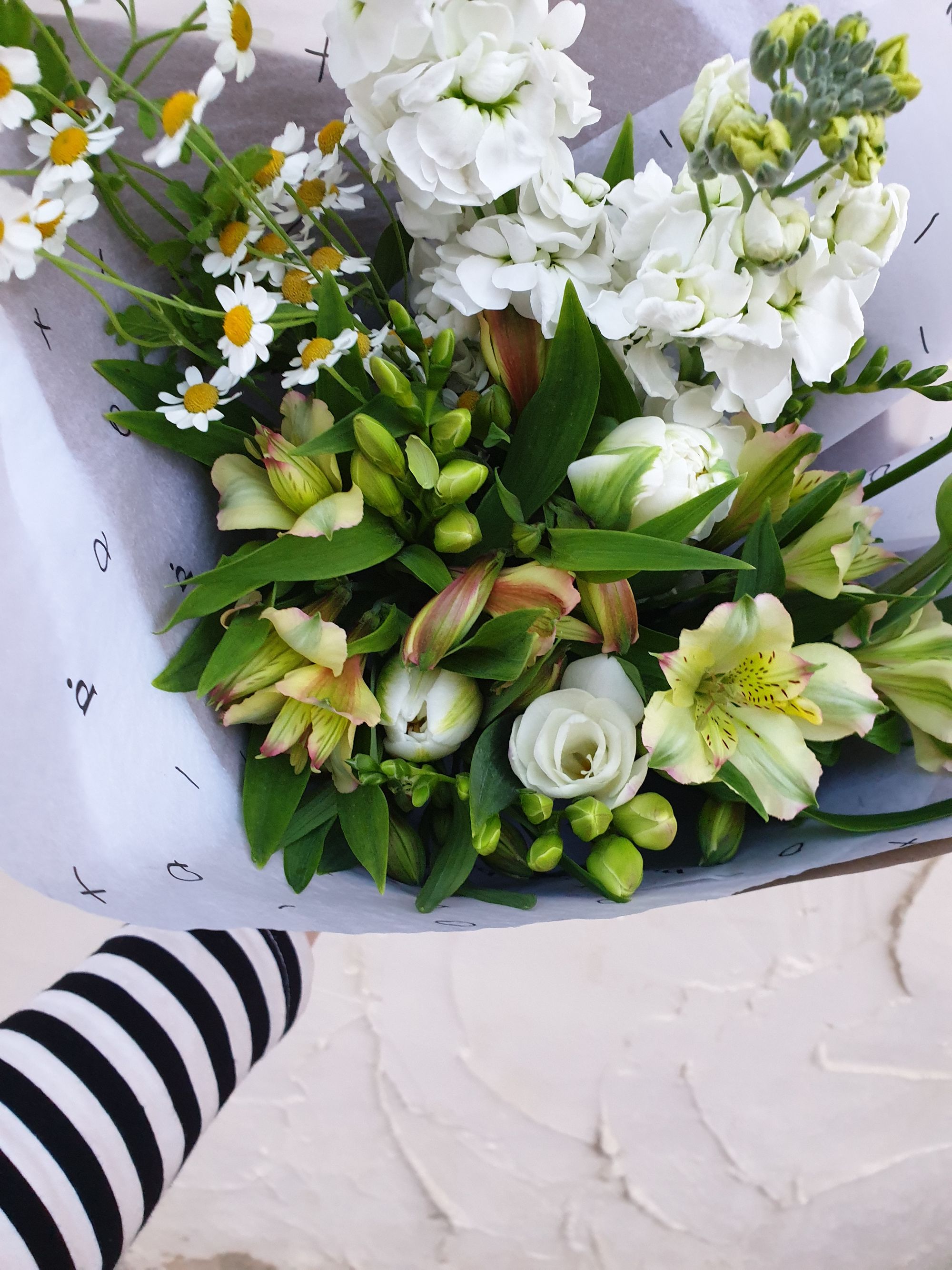 "Bloomsday is a small business with a huge drive of passion behind it. It's true when they say every order makes the owner do a little happy dance. Pop me a follow on Instagram @bloomsday_nz or jump over to www.bloomsday.co.nz to show some support xx"
Bloomsday fun fact:
"If I were given one superpower that can help better the situation of the planet, I want it to be super-listening ears. So that as a brand I can use it to hear every cry for help and hear every great sustainable innovation. There is so much good going on out there. Saving the world might just be a matter of connecting those epic solutions to the problems!"