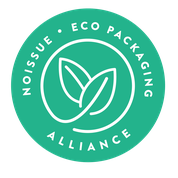 For anyone biting the bullet with cancer, losing hair can be a terrible experience. Emily Somers, a former art director and one of the strongest women you'll ever meet, beat cancer three times and had to undergo all the traumatic stress that came along with it. She knew the difficulties every other patient is going through.
A fighter and an inspiration to everyone else around her, she wanted to gift empowerment to women who had to face each day of their waking life with less of themselves. And that's when Bravery Co. was born.
Bravery Co. creates gorgeous scarves from different designers from around the world. Beautiful headwears to inspire women to come back up and regain their confidence while battling cancer.
Let Emily take you on her journey to developing this heartful brand that seeks to help women in style; cancer, or not.
In Emily's own words:
"I started Bravery after my second stint with cancer. I was 29 and frustrated at the lack of cool headwear out there for cancer warriors. Your confidence takes a huge beating when you lose your hair to chemo. It's a super weird, traumatic, and confronting time. You're given very little time to prepare and you have very little energy after it's been zapped by the chemo, so reinventing your new style can be tough."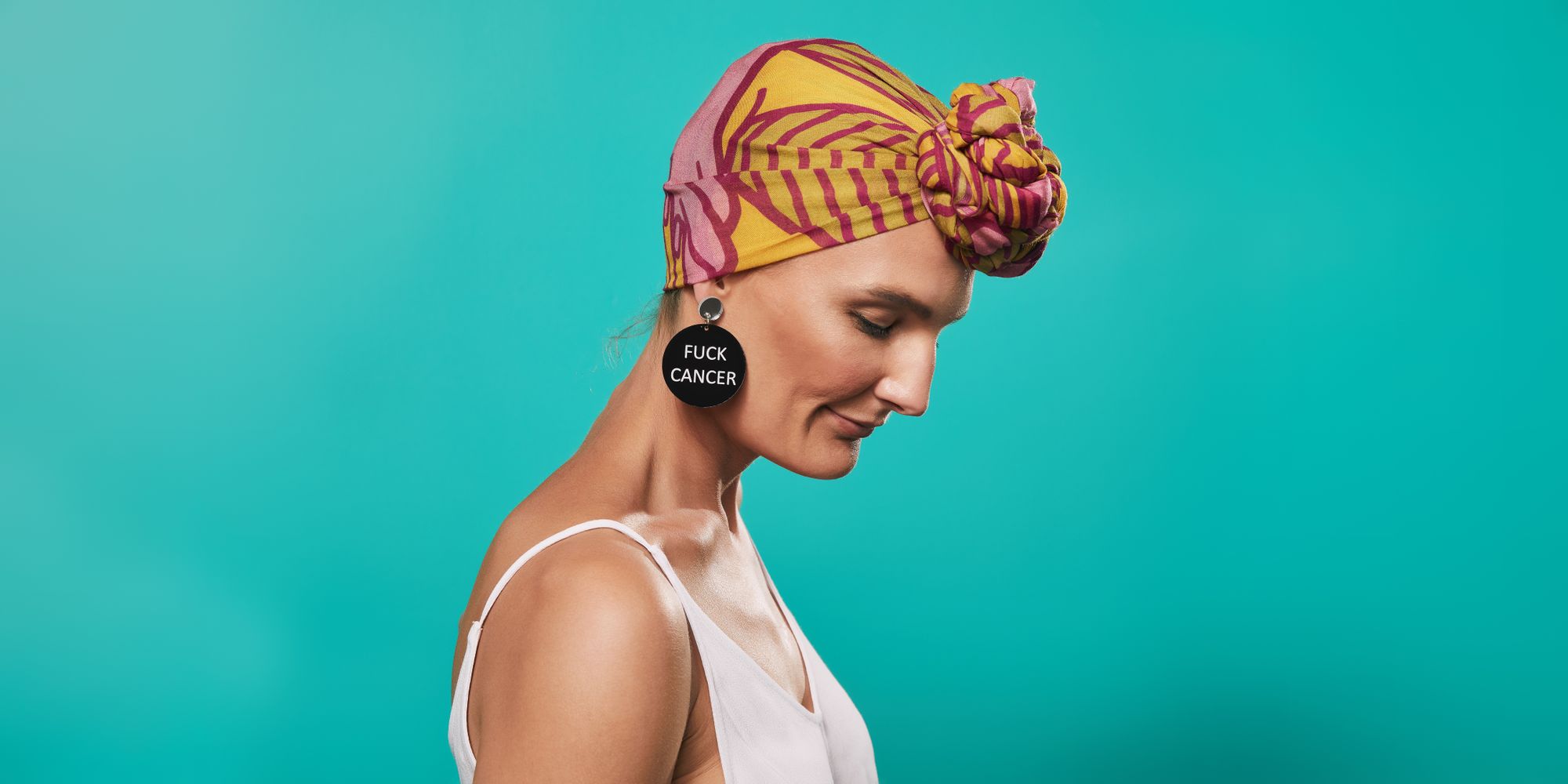 "I wore wigs at the start but found them super tight and itchy. I would last about 4 hours before I'd rip it off my head. I then started playing around with scarves. It wasn't until I'd watched hundreds of YouTube videos by gorgeous African Americans and made Pinterest boards filled with turban-wearing Hollywood stars from the '40s that I found a style that made me feel more like myself, not a cancer patient.
It wasn't until several other warriors stopped me in the chemo ward to ask me how I styled my scarf that I realized I wasn't the only one wanting something better than wigs or the lame headwear out there. So it was then the idea of Bravery was born.
My vision for Bravery is to help women all over the world in the exact same position I was six years ago. I want to give them some kick-ass headwear options that makes them feel confident and powerful, and ready to take on the cancer world with gusto.
On top of this, I'd love for Bravery Co. to one day become an iconic Australian scarf brand known for it's big, bold, and colorful prints that can be worn by anyone, whether you have cancer or not. The more people that wear headscarves means the less scary and new it is for the girl who has just lost her hair."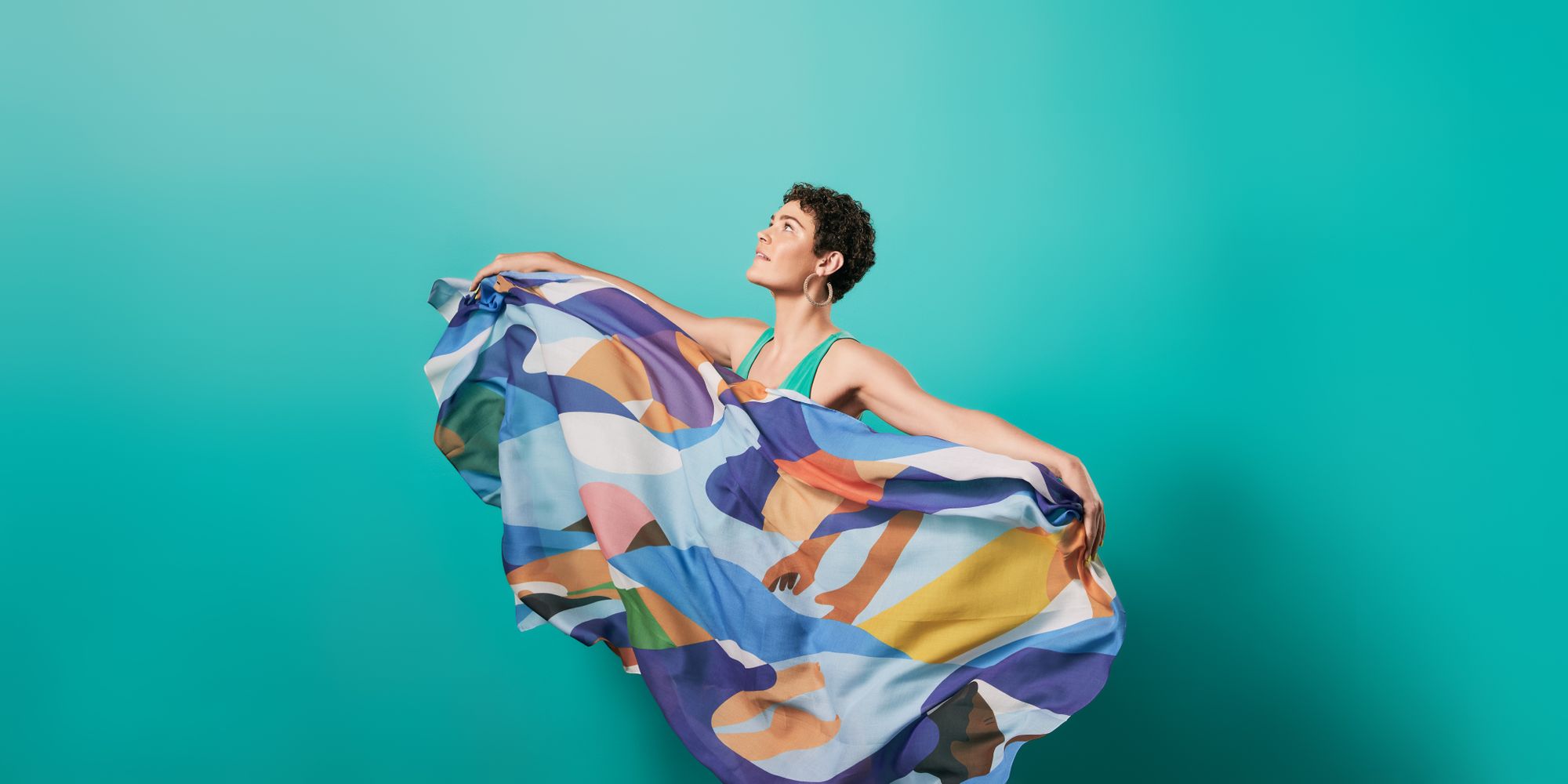 "I feel like there are several new challenges every single day! I run Bravery by myself from my lounge room, which can be super hard — especially if you're a social extrovert like myself. I have to break up my day with running errands or working from a café, so I don't feel like I'm doing everything alone.
Keeping myself focused and productive is also a problem I face, so I now constantly tell my partner and friends what's on my to-do list. It's my sneaky way to keep myself accountable as once you tell everyone what you're going to do, they will ask you again and again how it's going until you've done it.
My biggest piece of advice would be to start something that you're incredibly passionate about. The majority of my days are quite dull and lonely, but the fact that in some small way, I'm helping loads of women get through the cancer crap keeps me chugging along."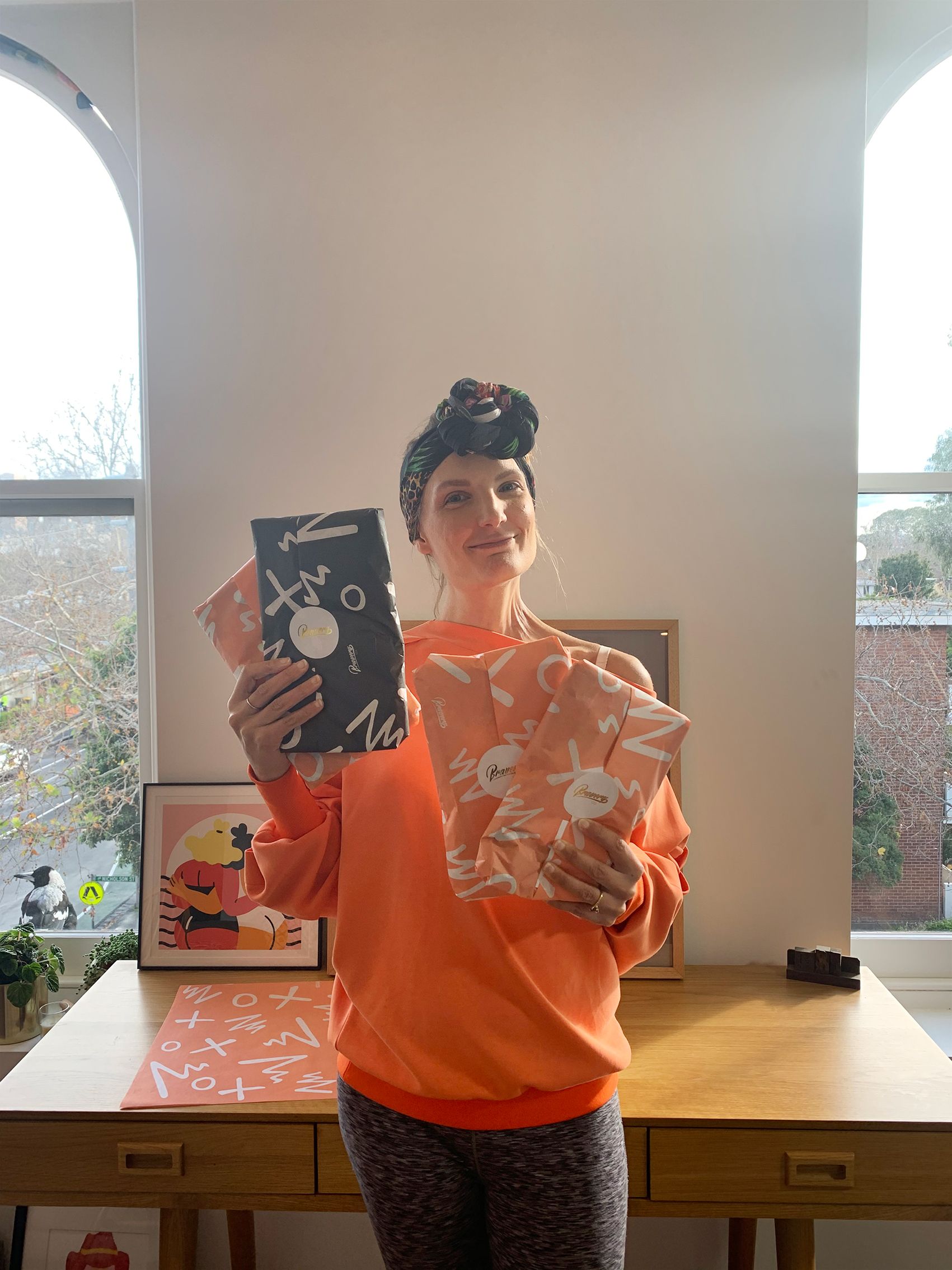 "Over the past 4 years of running Bravery, the importance of being an environmentally responsible brand has certainly become one of our biggest priorities. I've never worked in fashion or a product-based small business, so I'd never been faced with the decision making around packaging, shipping, materials, and manufacturing. After adding the sustainability layer on top of this new world, I found myself overwhelmed at the complexity of the problem within the fashion industry and the responsibility I felt as a small business owner. It's been such an incredible learning curve and in no way am I claiming to be perfect. We're continually changing and shifting as we discover new sustainable options and alternatives to run the business.
I'm proud to say that we've made loads of decisions that have been driven by the desire to create a more sustainable and environmentally responsible business. Some of these are the following:
We wrap our scarves in our custom noissue tissue paper.
Each order is posted in a compostable postage satchel.
We've chosen to use digital printing to produce our Designer scarf range as it allows us the flexibility to have smaller runs of production and therefore less waste. Digital printing also reduces water waste because the fabric doesn't need as many wash/rinse cycles, and there are no screens or colorant baths that require cleaning.
Selecting the right material to print our Designer Range took a lot of research and time, but we landed on Silk Modal; it's both soft of the head and made from natural fibers which are completely biodegradable at the end of its life."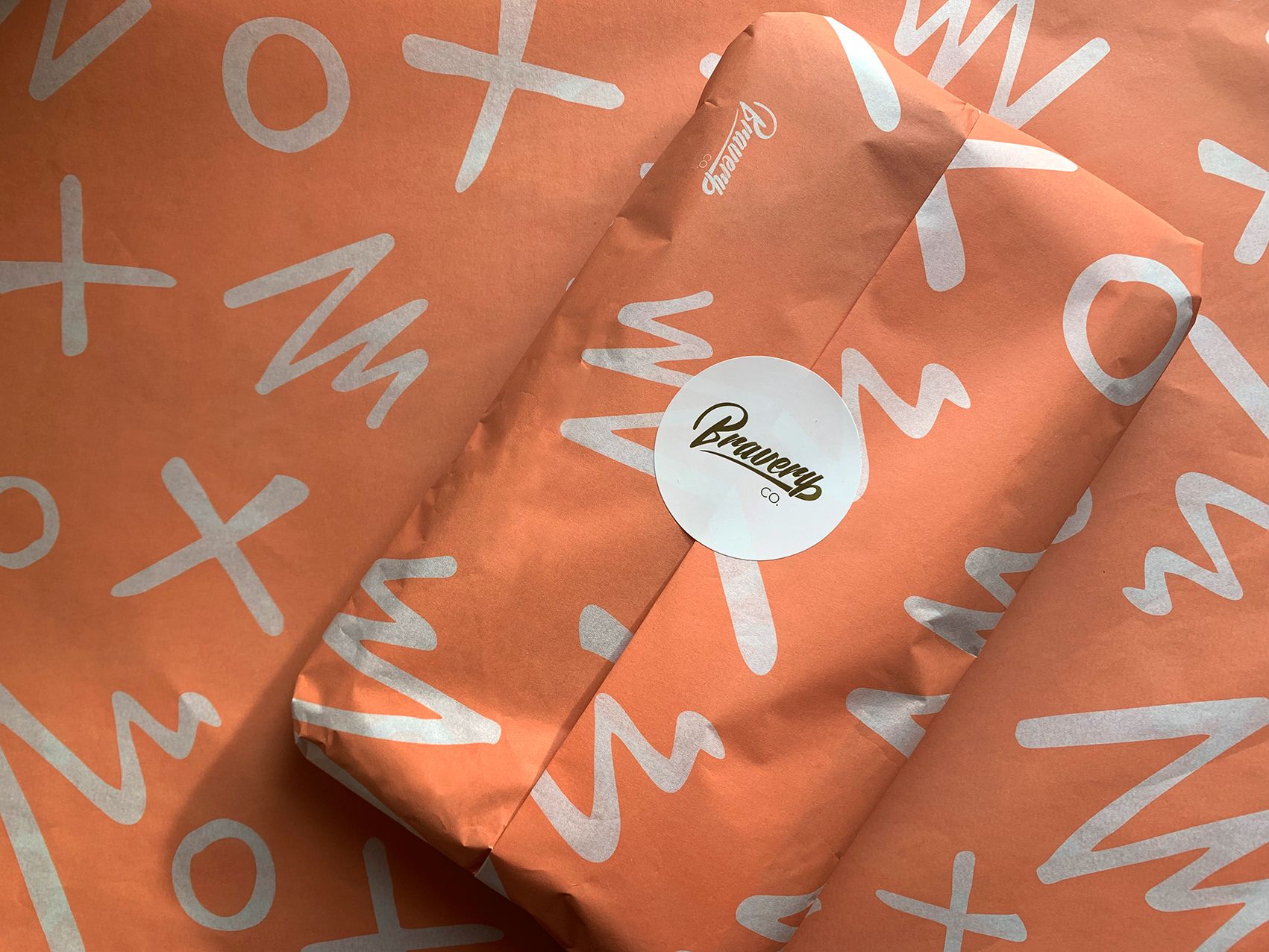 "As we're an online store, our first physical touchpoint with our customers is when their order arrives on their doorstep. Every time they receive our scarves, I wanted their unwrapping experience to be really special. I want them to feel like they bought something from their favorite boutique shop. I didn't want Bravery to feel in any way like they were purchasing a medical-related product. Therefore, it felt right to have beautiful, bright, and colorful wrapping to match our bright and colorful scarves.

Because of that, we use the noissue tissue paper. I chose noissue because I wanted to work with a local brand that wouldn't be shipped from the other side of the world. The playful and well-designed brand appealed to me and of course, it was the most sustainable option out there."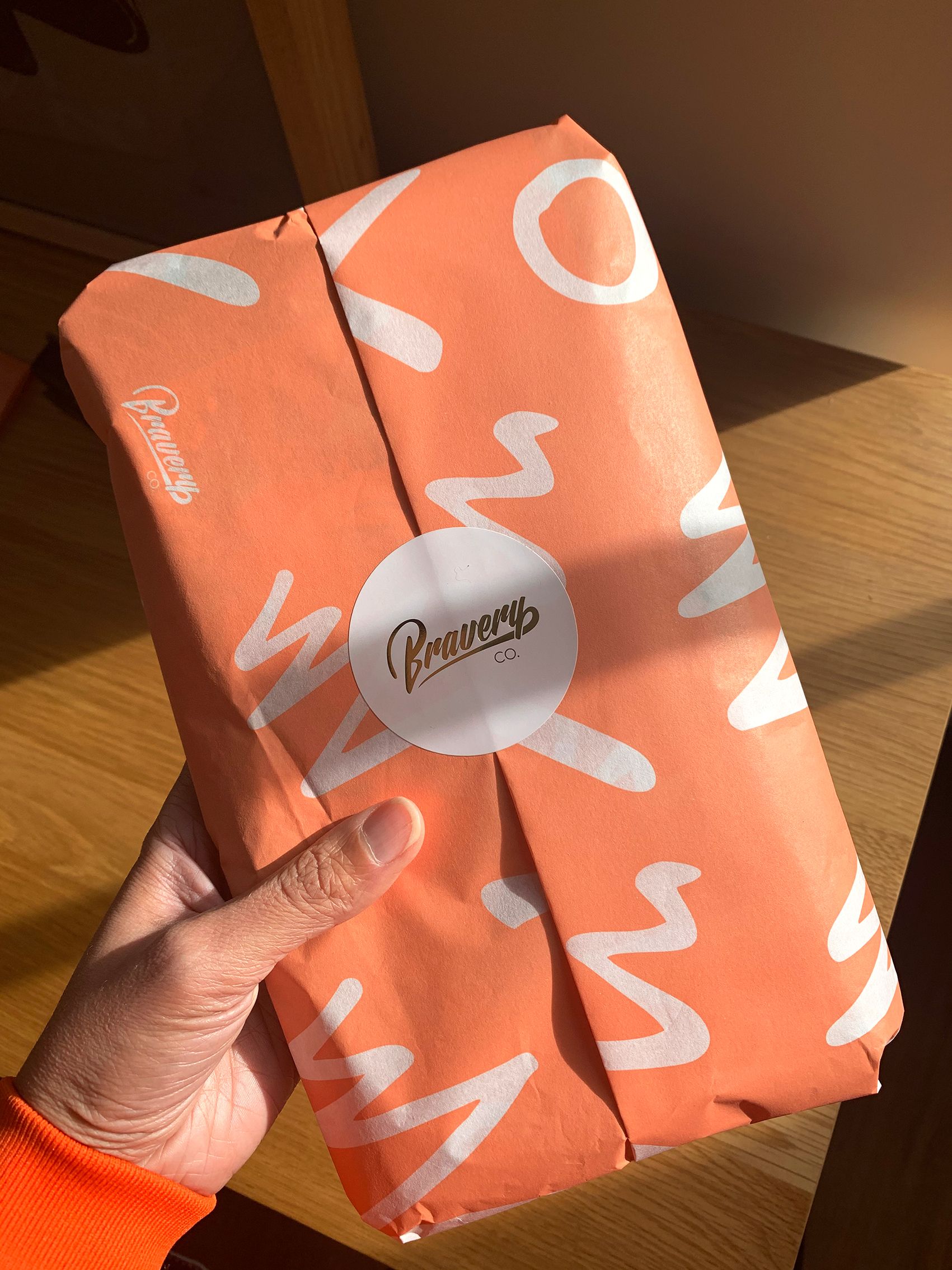 "I found my experience super easy and their customer support was excellent. We popped in our files to the site and they were printed in no time.
Our tissue paper has helped Bravery to appear bold, colourful and premium without destroying the world, even before our customers get to their scarf."
---
Find more of Bravery Co here:
Website: www.braveryco.com.au
Instagram: @braveryco