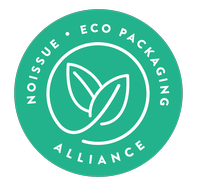 It's a no-brainer that art can be extremely therapeutic. Whether it's through oil painting or digital illustration, artists use different mediums to express how they feel and get lost in what motivates them. Self-taught freelance illustrator and designer Cagla Zimmermann believes that her art is more charming when it's hand-painted and shared with other people.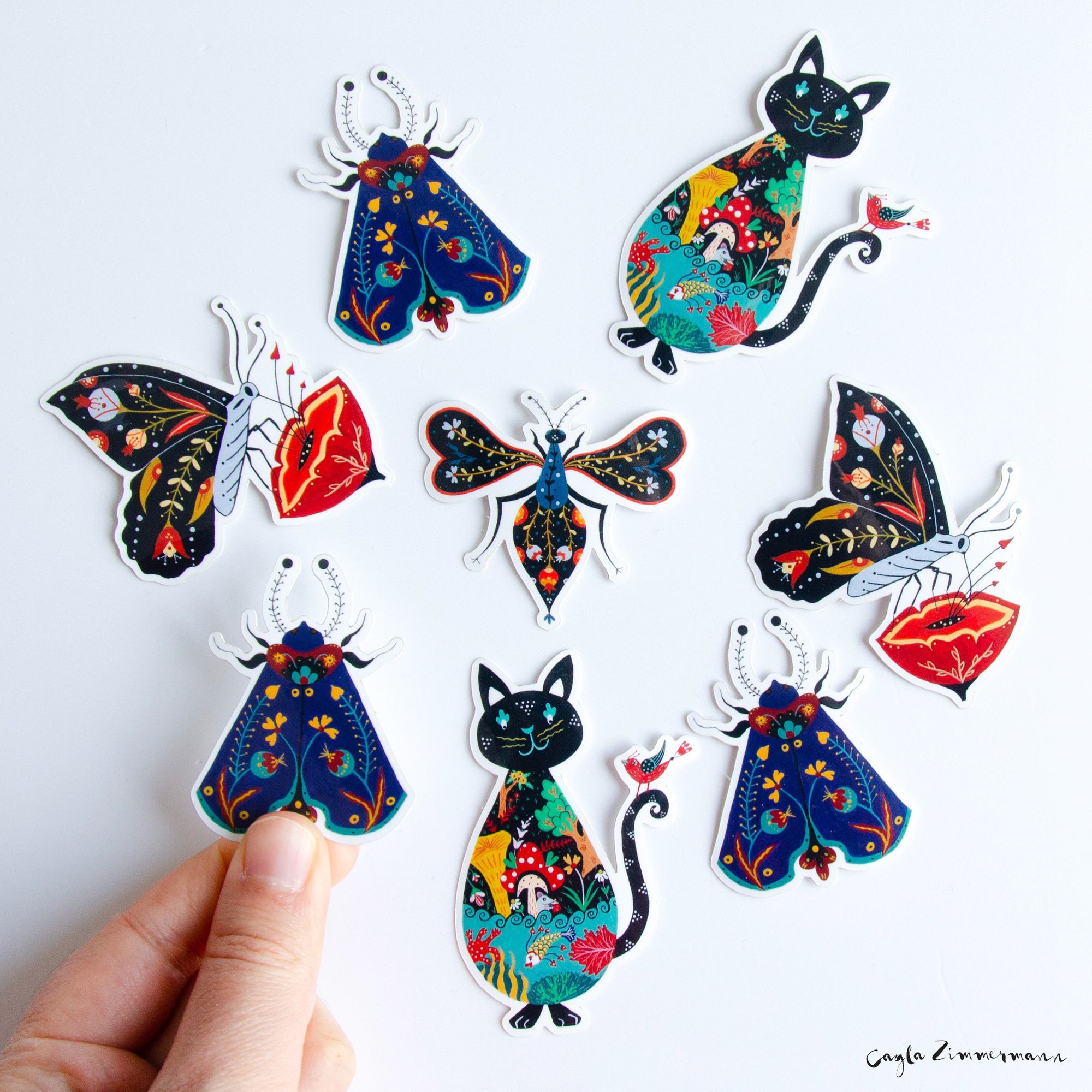 The Vienna-based artist creates folk art with a touch of nature, animals, poetry, and music. She mainly paints with gouache, but she is also passionate about using oil colors, acrylics, colored pencils, and oil pastels. She also goes for digital illustration during busy days.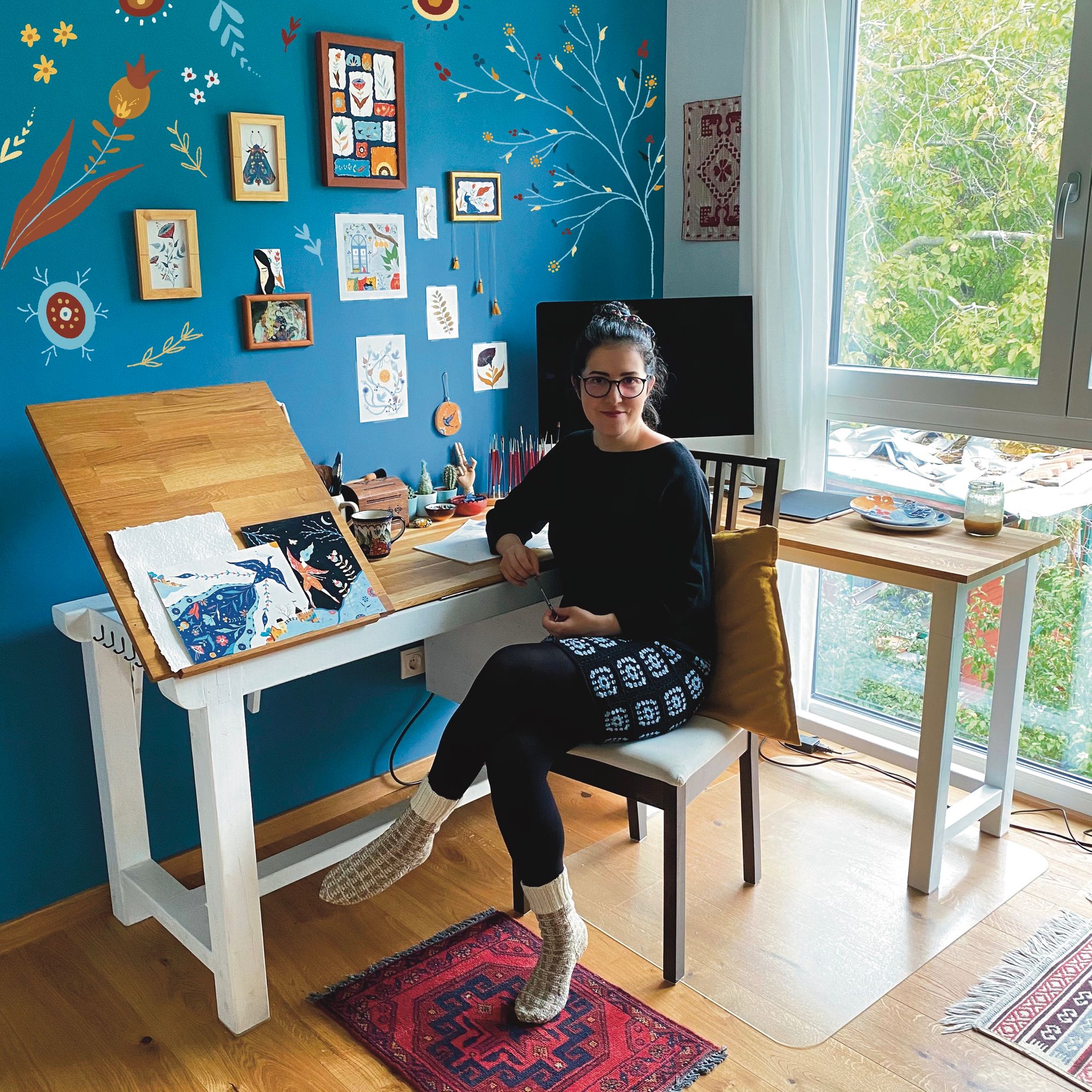 Getting lost in the details is her favorite part of painting and this led her to set up her own online shop. Aside from selling her prints, she also designed stationery products such as stickers, calendars, greeting cards, and notepads. Cagla really wants to connect with her customers and what better way to do this other than designing custom packaging?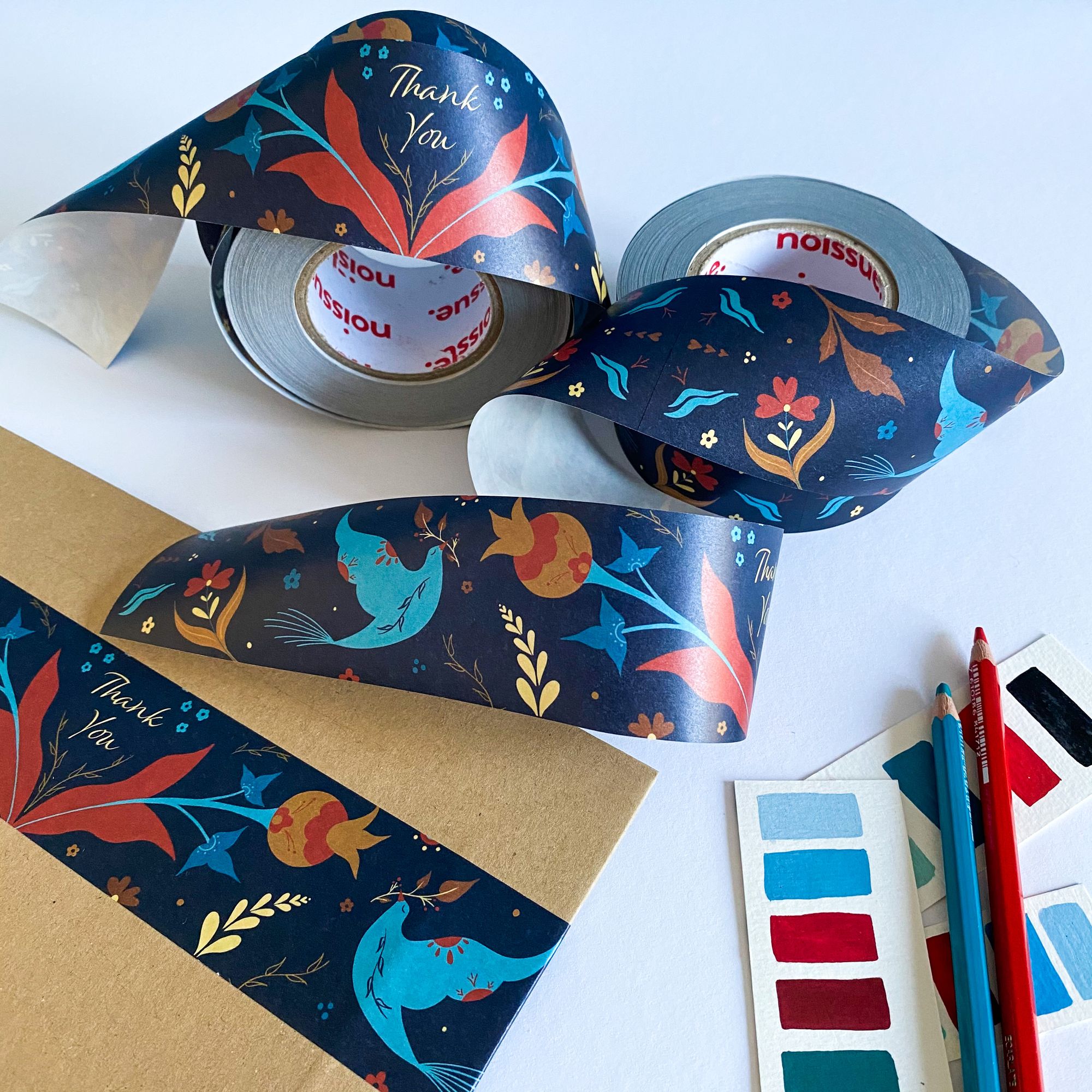 First impressions can go a long way which is why Cagla chose custom eco-friendly packaging from noissue. She wants her customers to know that she's committed to sustainability and taking active steps to protect the environment the moment her products arrive at their doorsteps.
"We all know that packaging gives the first impression, I want people to know that I care about our environment and also try to keep my packaging playful. Giving people that warm, friendly, but at the same time professional feeling is my goal."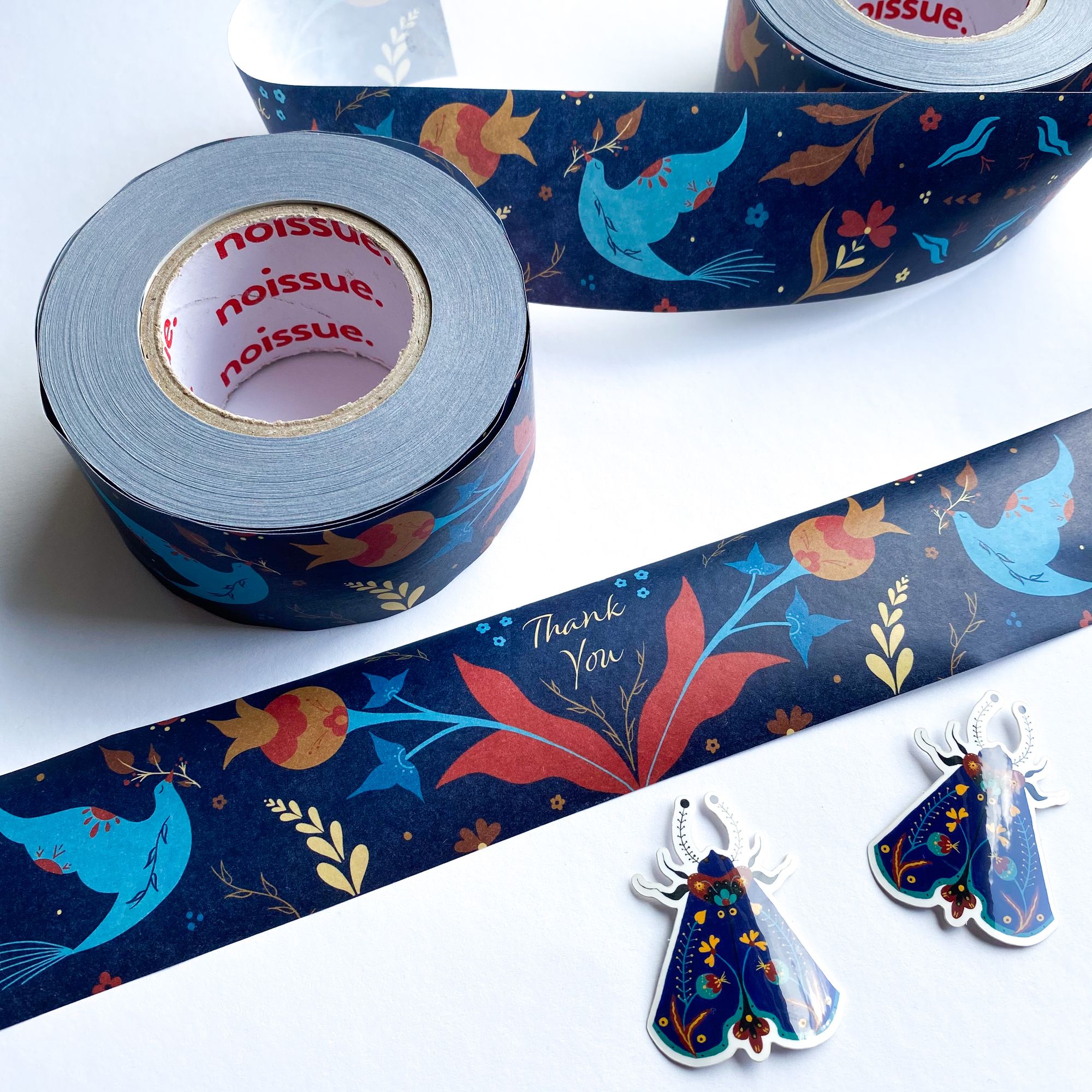 Her noissue custom Tape allows her to reach this goal as it reflects her art and makes her packages more personal to her buyers. Cagla acknowledges that packaging is one of the biggest and most visible contributors to several environmental problems which is why she's currently working towards making sustainability part of her brand's DNA. While she knows that this doesn't happen overnight, the artist makes a conscious decision to create a positive influence on the environment and on different communities. She believes in the saying, "Today's best practice is the best practice of tomorrow" which led her to also join the Eco-Alliance which plants a tree for each order of noissue packaging.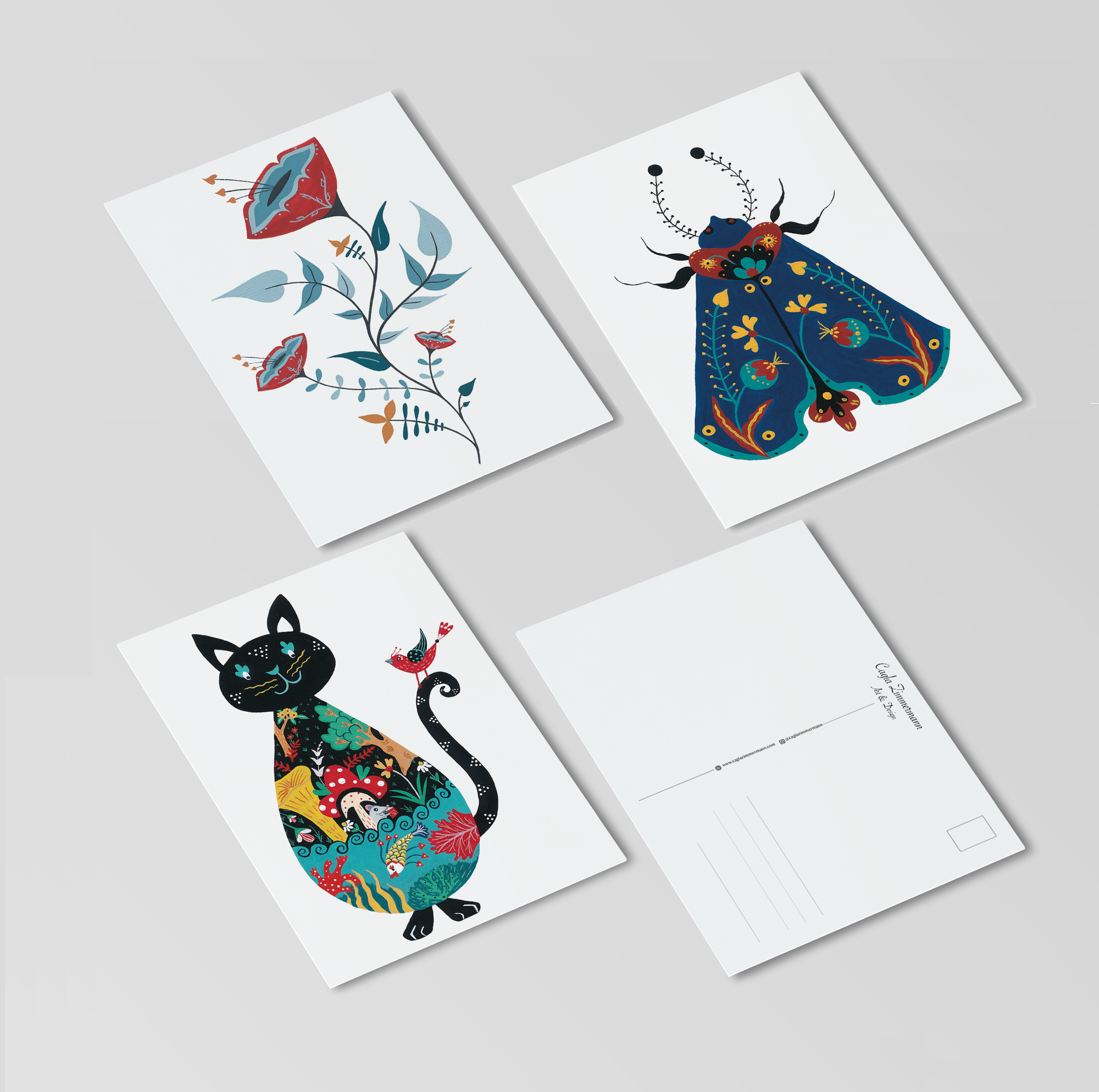 Cagla did a deep dive on researching eco-friendly companies and realized that not all are really sustainable. She wanted to be as transparent as possible to her customers which was why she partnered with a like-minded company such as noissue. Each packaging product from noissue is either recycled, reusable, or compostable which she proudly shares with her customers.
"When my customers know that I am making an extra difference by getting products from noissue which plants a tree for every order, they feel part of the big family who care about our world."
Aside from these, Cagla minimizes her environmental footprint by shipping locally by bike and internationally by biking to the post office. She lessens her single-use plastic consumption and prints as minimally as possible. On a personal level, she lives a sustainable lifestyle by eating less and less meat, filling her garden with bee-friendly plants, air drying her clothes instead of using a tumble dryer, not buying fast fashion, and unplugging all her devices at home when not in use. She proudly shares all of these on her social media accounts to hopefully influence her followers to follow suit.
As the only person who does all the work in her business, one of her biggest challenges is to set valuable time for painting. Her brand depends a lot on social media which motivates her to learn more about marketing. She realized that being both an artist and a business owner are two different things. Her inspiration comes from her customers who'd interact with her on Instagram and express what kind of illustrations and products they'd like to see her make.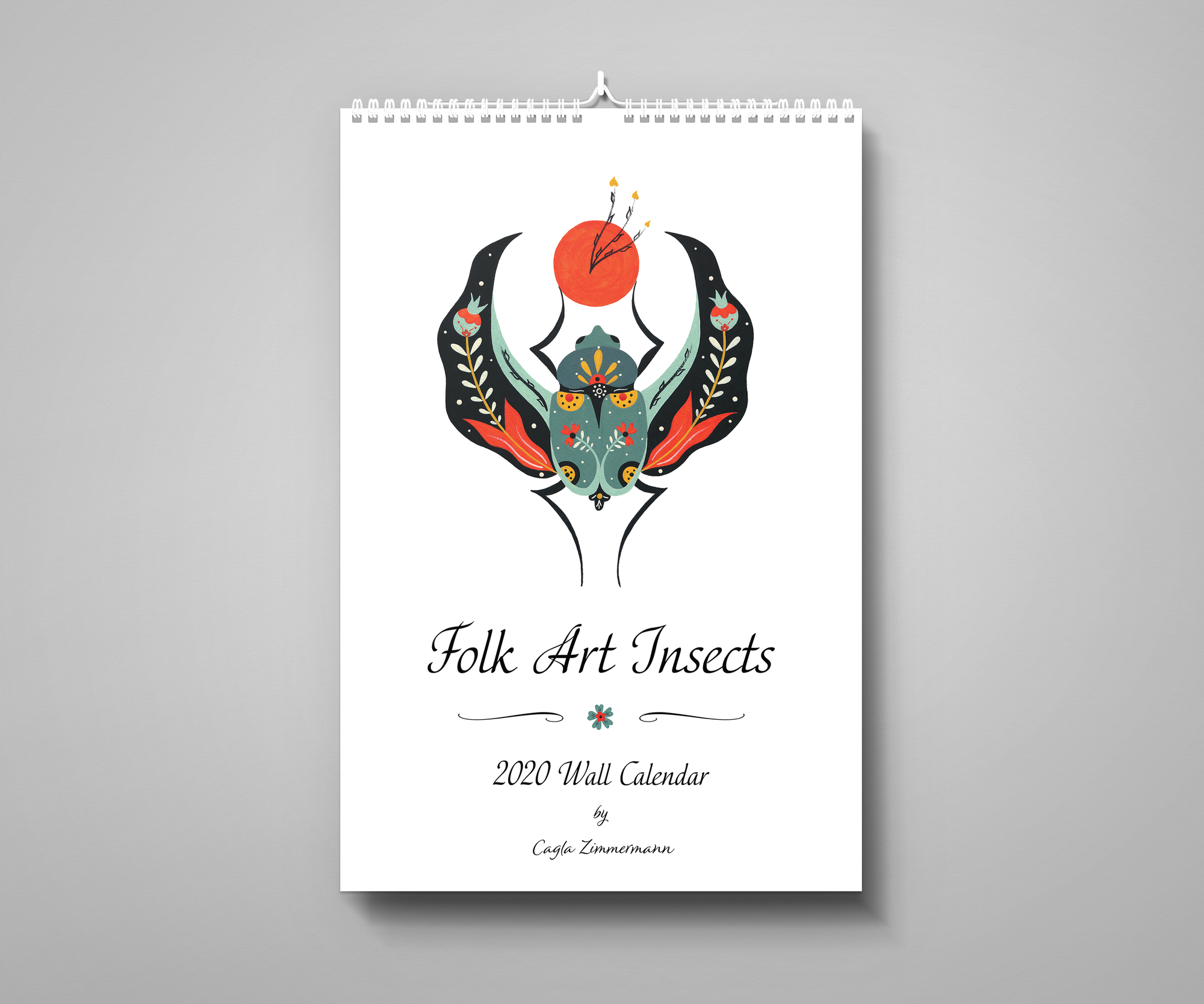 Her advice to other aspiring artists slash business owners is to be patient. It's important to prioritizing the growth of your audience and portfolio over making profit. Do your research and learn all about managing a business and see what you can do to protect the environment, too. Cagla also noted to consider sourcing sustainable options despite the higher price ranges since this will show your commitment to the environment and leave a good impression to your customers.
---
Find more of Cagla Zimmerman here:‌‌‌

Website: caglazimmermann.com‌‌‌‌‌
‌‌‌‌Instagram: @caglazimmermann
Like this story? Tell us yours! Share your brand story and love for your custom packaging and get a chance to be featured on the wrap! If you're a noissue customer and are interested, you can join the Eco-Alliance by clicking here and answering a few questions here.
Questions? Email us at ecoalliance@noissue.co.