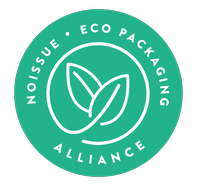 Accessories are like icing on the cake! Any outfit is completed and enhanced with them.
Our featured brand today will let you live your best life with exquisite clothing accessories! Their ties, pocket squares, handkerchiefs, and masks are something you wouldn't want to miss. Designed to be as unique as you are, you will be in your most dapper attire with it.
Read on as Christopher, their founder who gave life to this exquisite brand, shares with us how they planned through launching during a pandemic and what sustainability means to their brand:
"I'm Christopher Lester from Nashville, TN, the Founder and Chief Proprietor of Clifton+Leopold. My background is in digital marketing, but I've always had a love of classic men's clothing accessories (ties, bow ties, pocket squares, etc.) and the desire to put my own spin on them."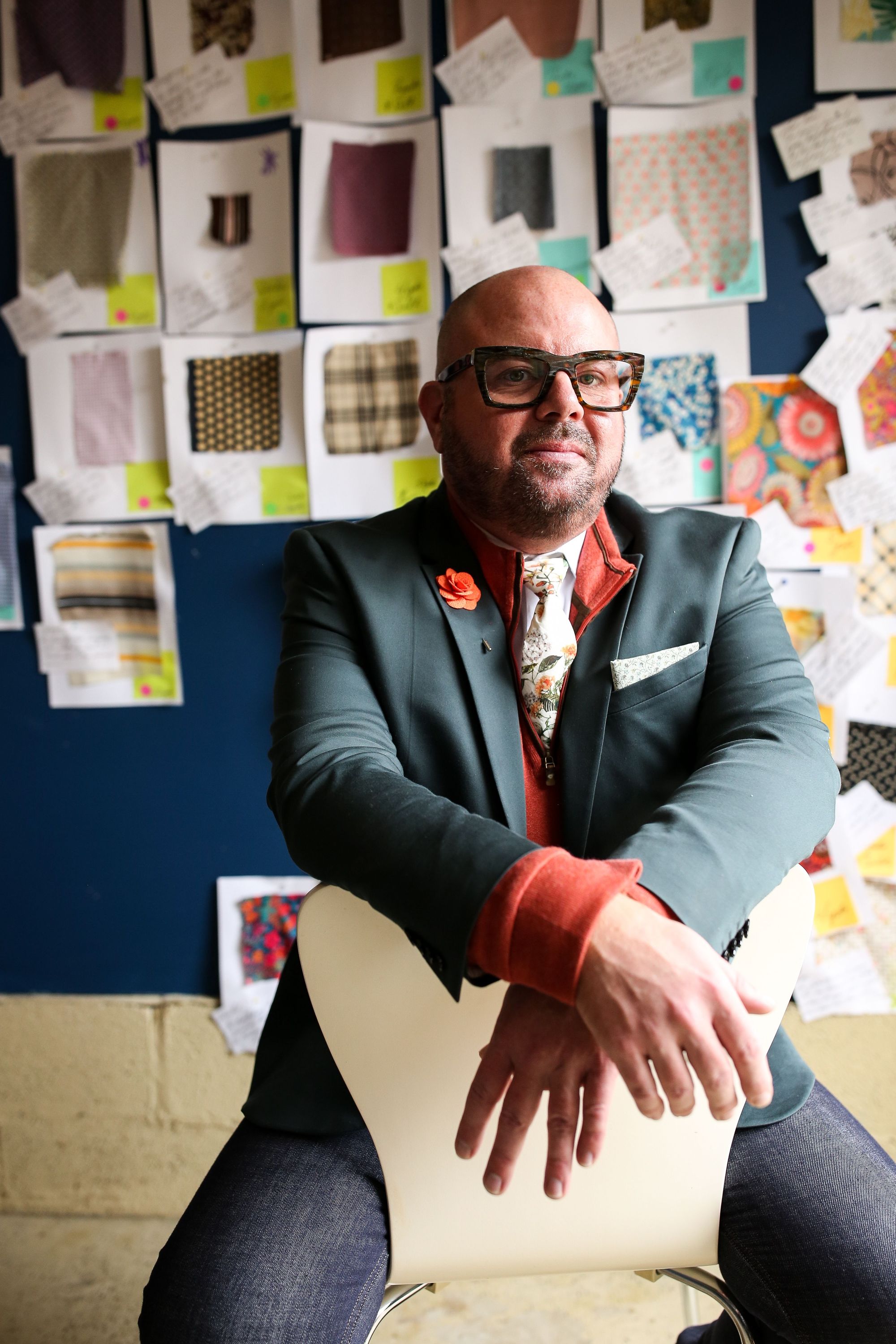 "For me, that meant not only creating beautiful products but making products more modern, more diverse, and inclusive. This mission would anchor everything we do and become one of our core values. This led us to make our ties in multiple sizes to accommodate all of our customers regardless of size or gender. We're dedicated to producing marketing and storytelling that is as diverse as our customer base. We work hard to create a product line that challenges the preconceived notion of who should wear what."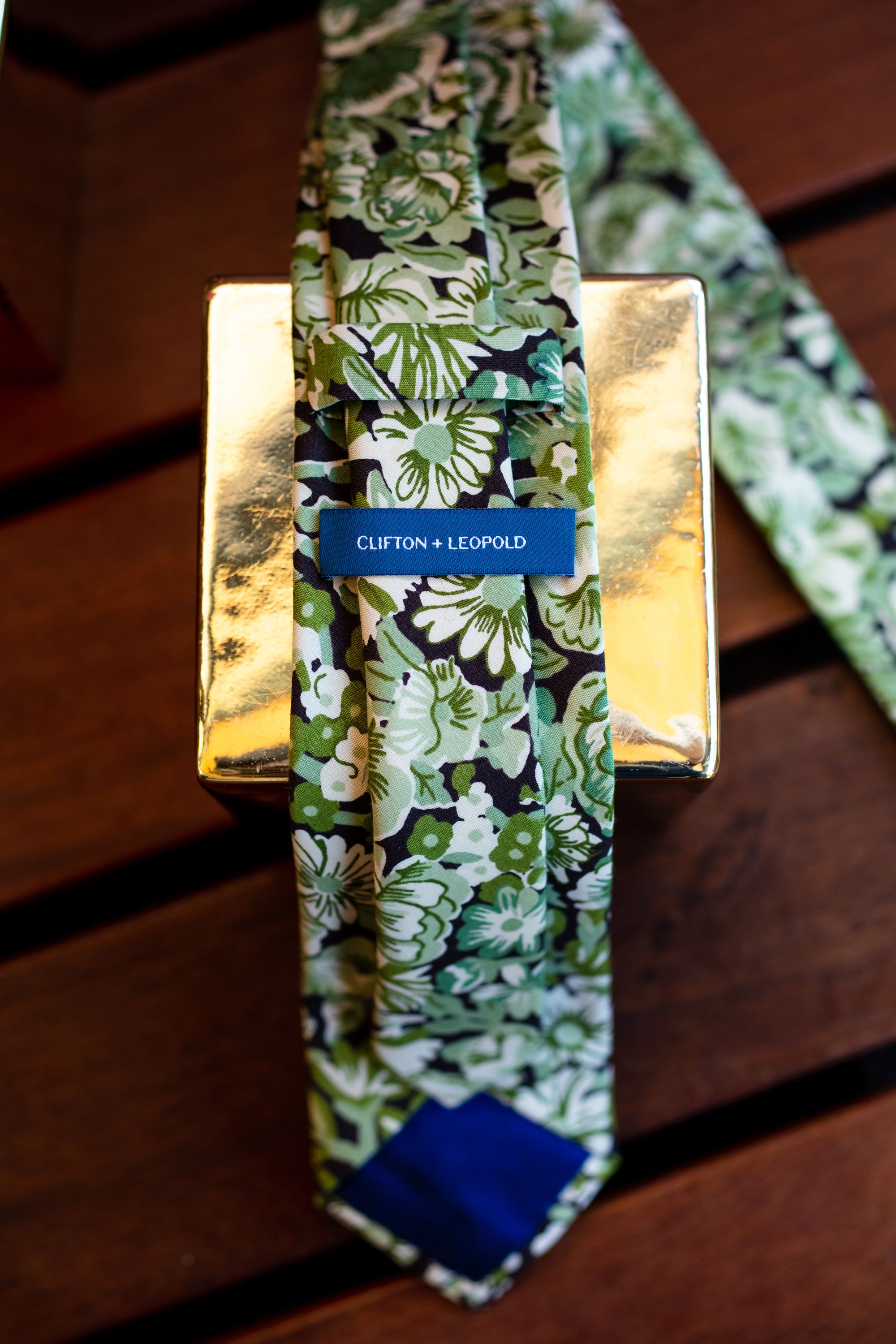 "Our vision isn't limited to the people wearing Clifton+Leopold. Our vision embodies the entire team producing our products. From the start, we wanted to make our products in the United States, specifically in the South. The southern textile and manufacturing industries have been hit so hard. If we could play a role in changing that story, we wanted to do that. 100% of our apparel and candles are made by some of the most talented artisans that live within 400 miles of our Nashville headquarters. The process of manufacturing locally can be daunting and drive costs a little higher, but the outcome and experience are worth it. Thankfully, our customers agree."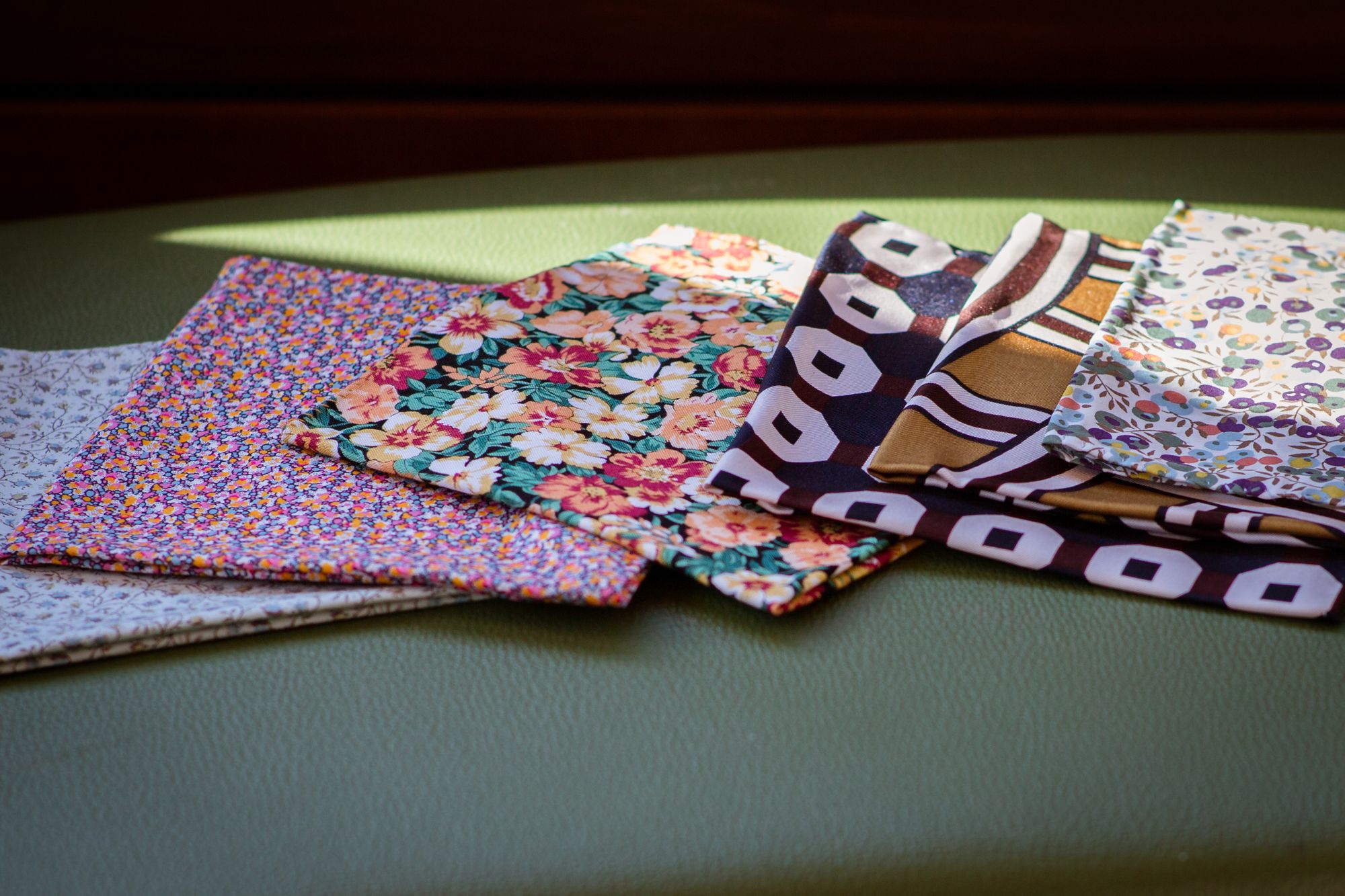 "Beyond the challenges of manufacturing in the US the biggest challenge we've faced hands down has been launching during the COVID pandemic. I first started working on Clifton+Leopold in earnest in October of 2018. Over the next 12 to 18 months we assembled the team, located our suppliers, built a website, defined the brand experience and all the other large and small tasks launching a clothing company required. January 2020 was a really exciting time as the light at the end of the tunnel became brighter and clearer. We could see our March launch date and started working on the marketing materials we'd use to introduce ourselves to the world. Then it all became unclear with the announcement of a lockdown and the realization of just how hard COVID would hit.

I'm really fortunate to have an incredible support system both personally and professionally that helped me cope. Enough people had seen what we were building and were excited about it. My family and friends were solid cheerleaders, and my professional circle was available with their advice, feedback and unrelenting support."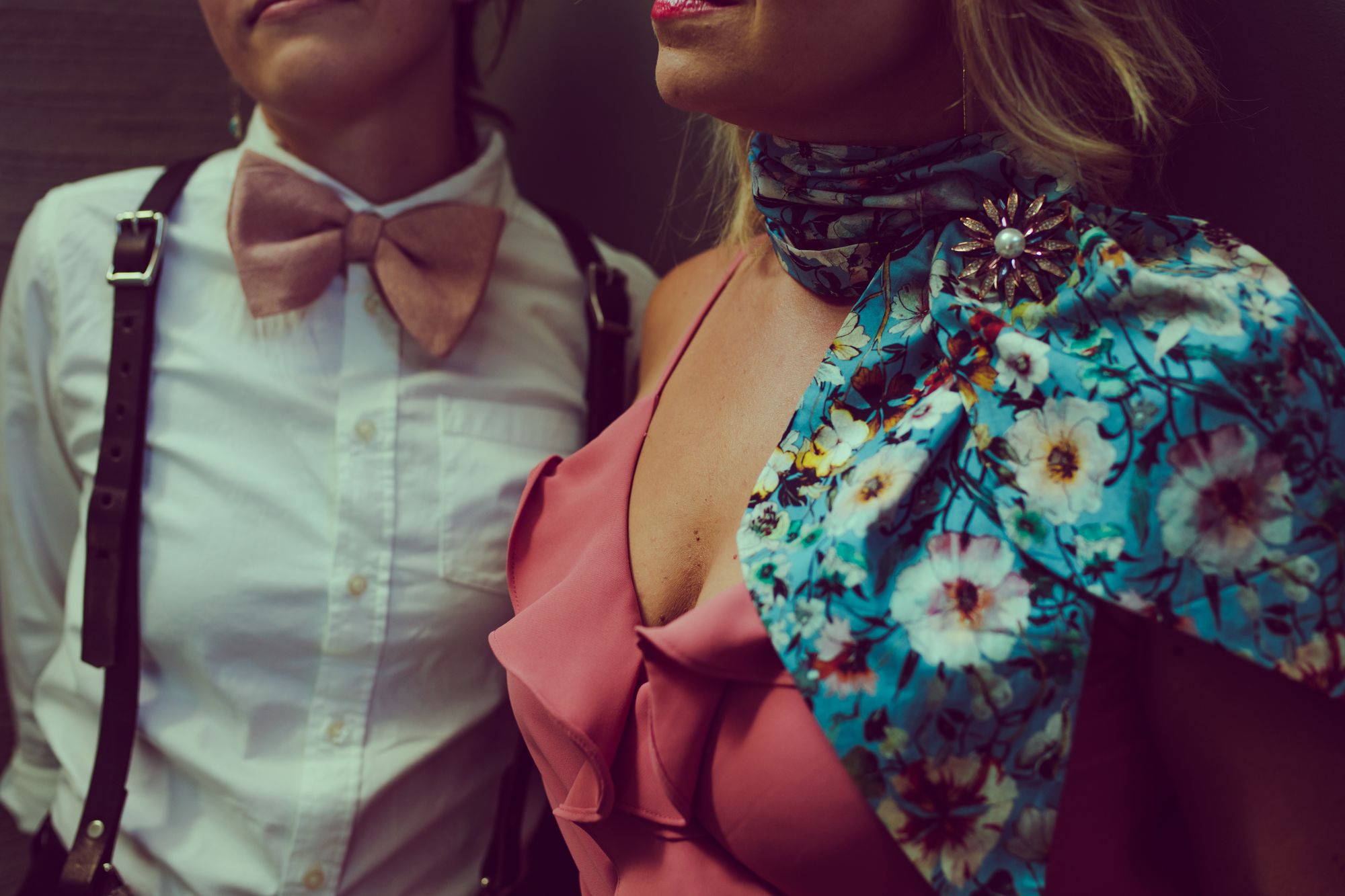 "Launching a business is never easy and it is always going to be scary. The risks are real, and the sleepless nights are going to happen. That said, I worked to rethink the challenge of launching during a pandemic. I reframed it as a way to remove some of the pressure. We had our product line, the initial collection, a compelling story and a customer experience I believe could hold up to any other brand. But due to the pandemic we didn't' have all the marketing content we initially planned to launch with, but the marketing content we did have was really good. So, with a little nudging and a ton of support we pulled the trigger at 12:00 pm ET May 1, 2020. Best decision I've ever made!

The take-away is there will never be a time everything is perfect. Sometimes you just have to move forward and go for it. It actually worked out to our advantage to do our video and photo shoot post launch. It allowed us to incorporate valuable customer feedback and have more clarity on the type of content we really needed. Taka-away number two, what first might appear as a setback can truly be an opportunity."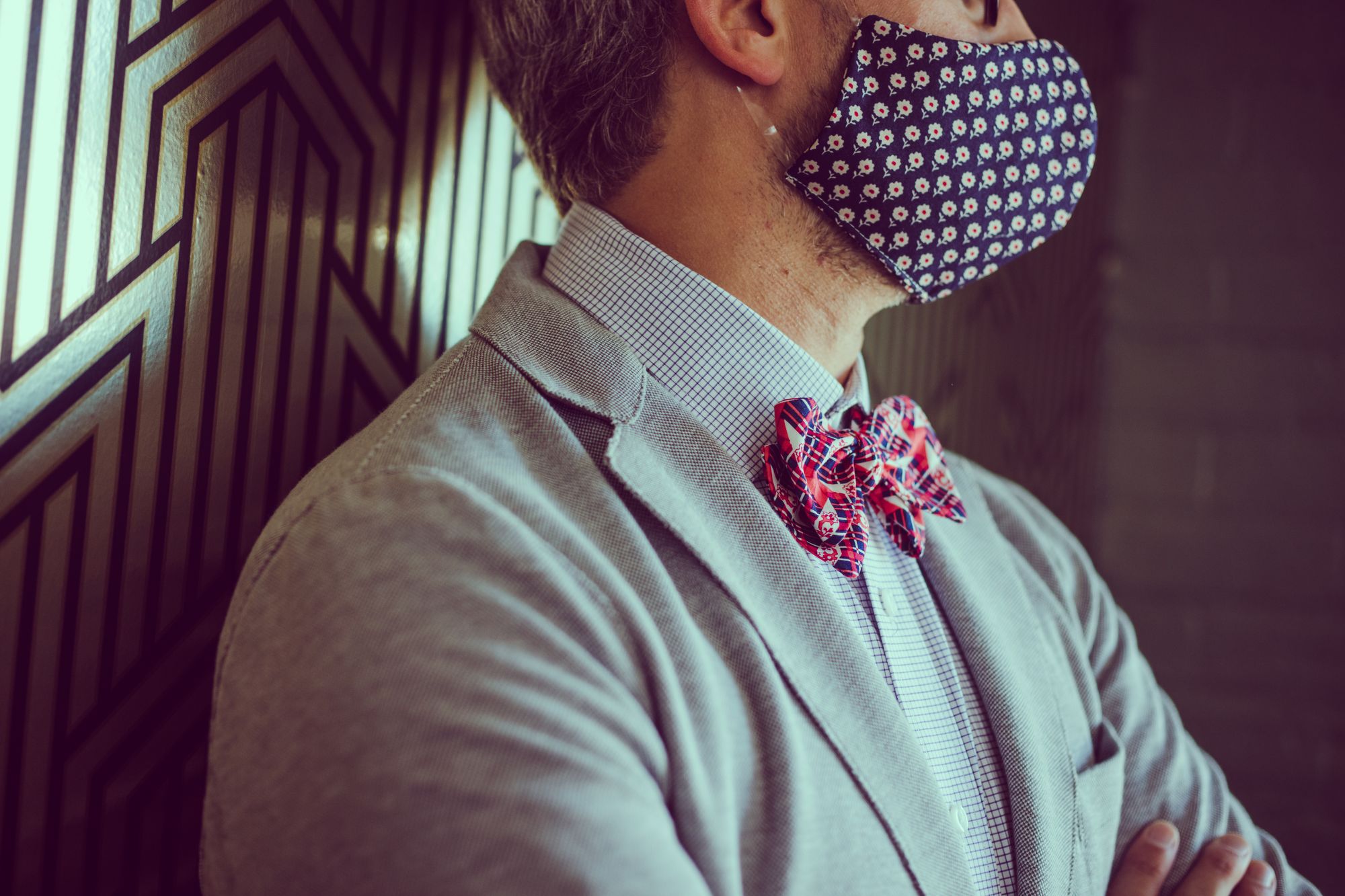 "What inspires me the most are the people who discover Clifton+Leopold and the stories they share about what the brand means to them. Like most companies, when we first launched, I knew most of the people placing orders. They were family, friends, or colleagues who showed up to support me. But then something magical happened. My personal contacts really liked our product and their experience, and they told people about it. Those people then ordered the product and told other people who ordered the product. Our launch is a great example of the power of personal referrals. The most rewarding part is the stories people write telling us about a bit of joy they had when opening the package, where they're going to wear their purchase, to how finding a tie with their gender pronouns in the description meant the world to them. I mean, how can you not be thankful every day for that!"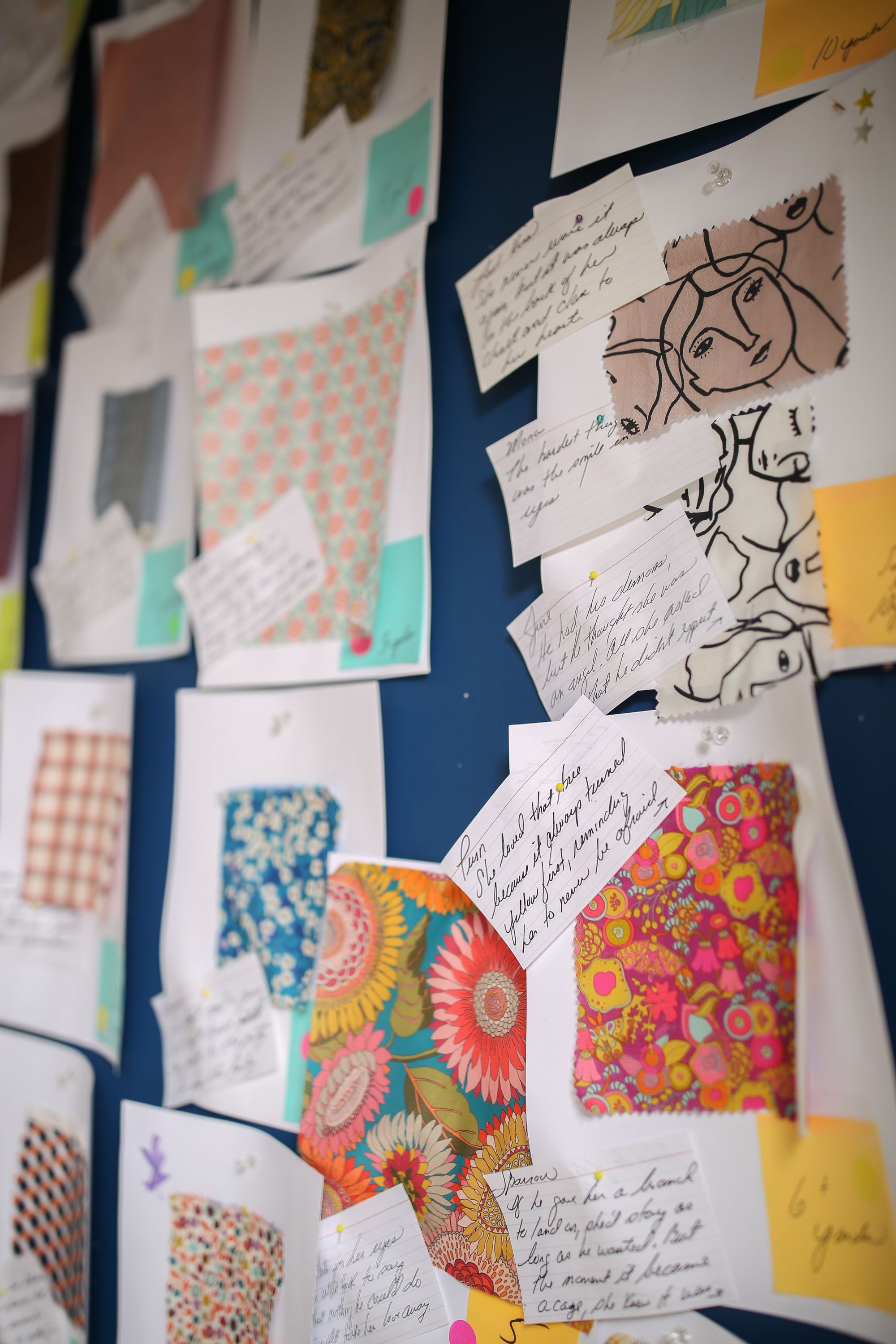 "Sustainability is important to us because it's important to our customers and building healthy communities. We think about it in a couple of ways. By nature, producing our products in our community goes a long way to helping us practice sustainability. We also are very focused on where we source materials and the companies helping us find them. Our packaging is designed to remove waste. Our shipping boxes are perfect for storing our products and don't require any additional materials to get our products from us to our customers' doors. In addition, it is important for our brand to work with companies like noissue, who are like-minded and dedicated to protecting the environment."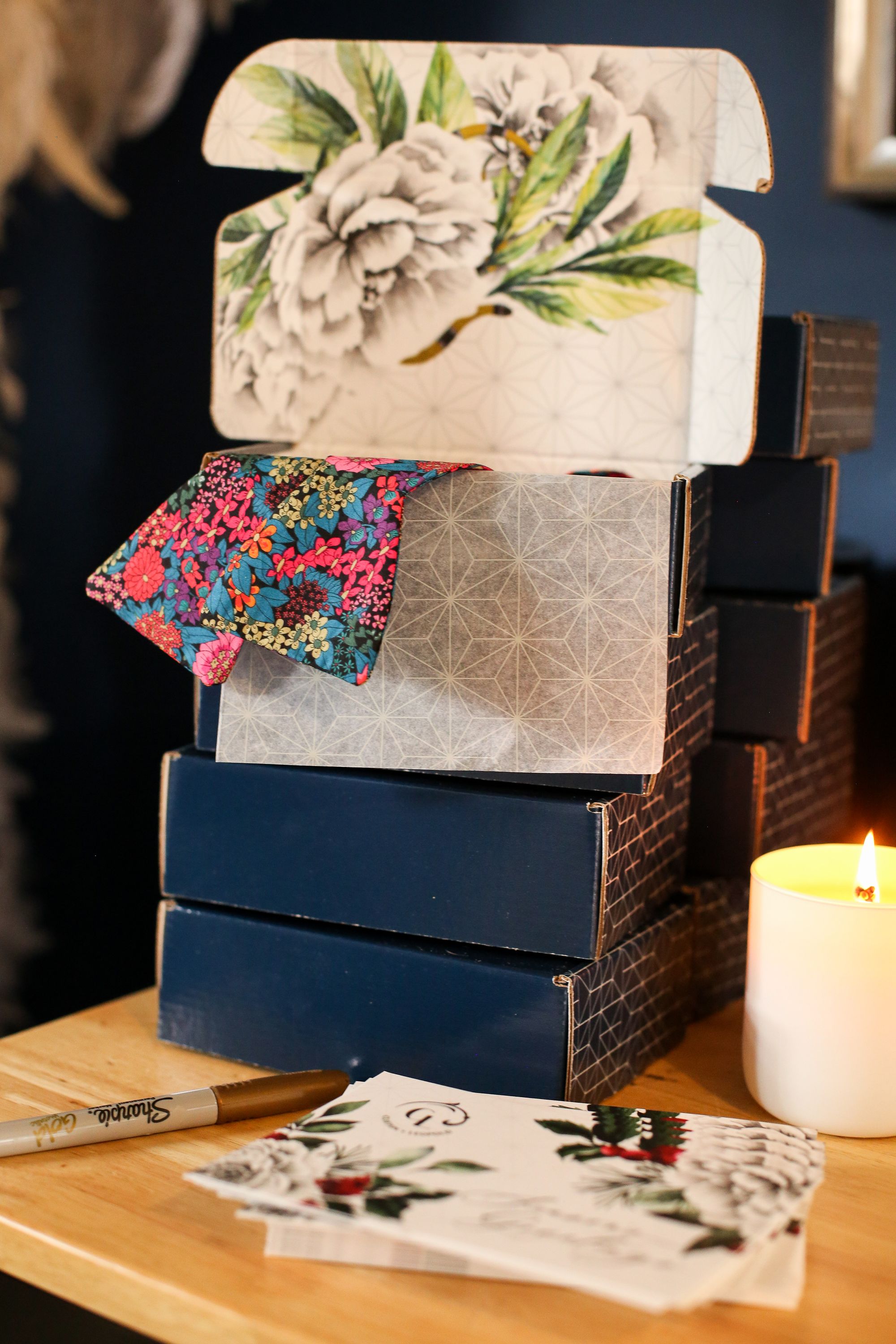 "Some of the steps we've taken to lower our environmental footprint include avoiding split shipments. Our shipping packaging allows us to ship multiple apparel pieces and candles together. We also encourage customers to cluster their purchases. We reduce shipping by using HQ inventory and not a distribution center. Our studio is outfitted with LED lighting, we minimize paper by digitizing our processes, and the most obvious step is recycling.

It's important to us that our customers know the thought and research we've put into selecting our partners and the impact those decisions have on things like the environment. This is a big part of our brand story that we share on our website and in our conversations with our customers and suppliers."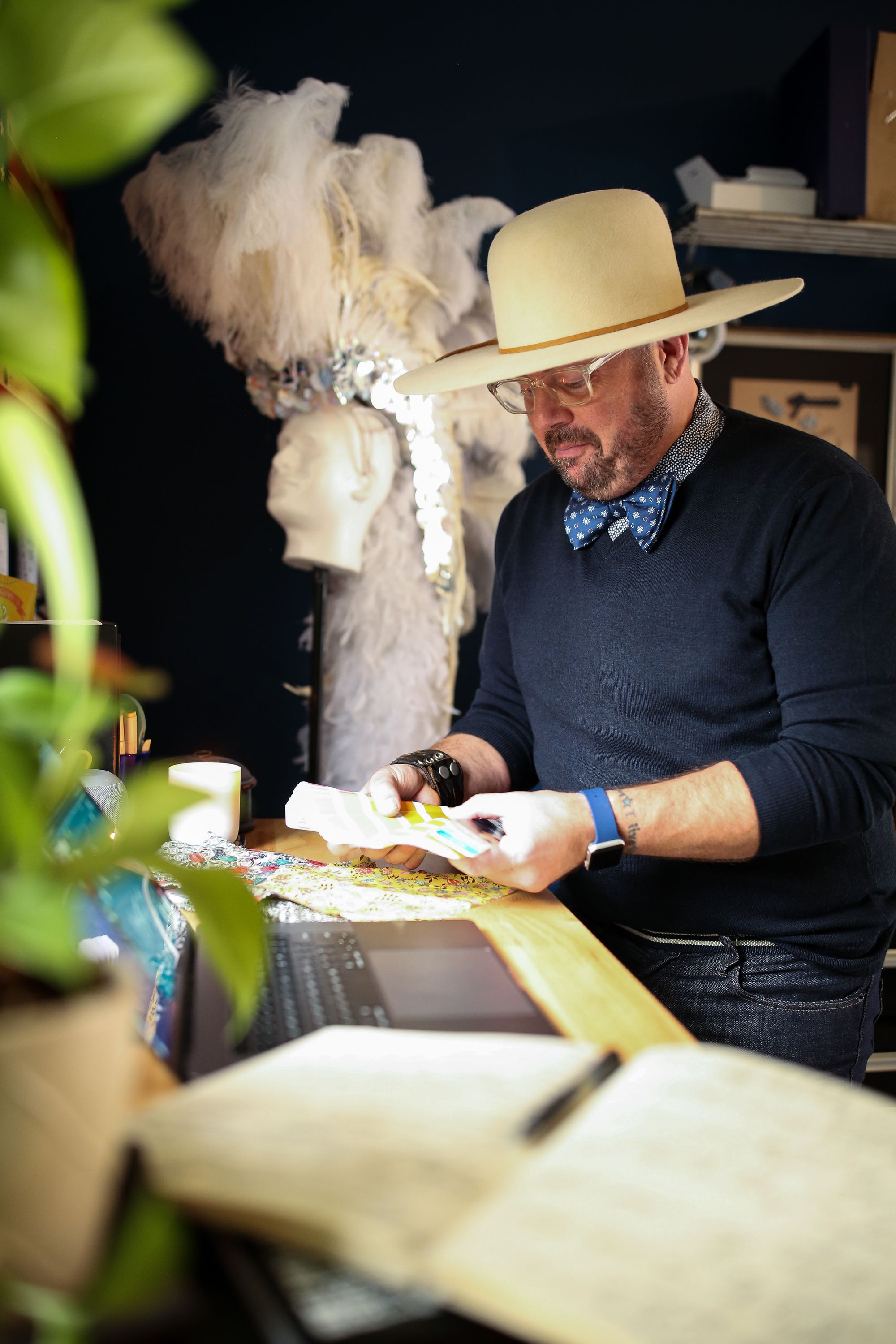 "I personally love great packaging, and from the start, we viewed our packaging as a vital component of the story and experience we wanted to create for our customers. Funny enough, I had several friends question the thinking and all the work that went into creating the perfect package, but there is not a single person who doesn't say something about our packaging or share the box arrival along with their product shots on social media. While the social posts are awesome, what I love most is that it means the packaging experience resonated with them. At the core of the packaging and unboxing experience is the custom printed tissue paper from noissue. It is so beautiful. It creates a seamless blend between the sides of the inside of the box and provides a vivid pop of white and grey against the dark marine color of the outside of our box. It really is at the heart of the 'wow' we were looking for."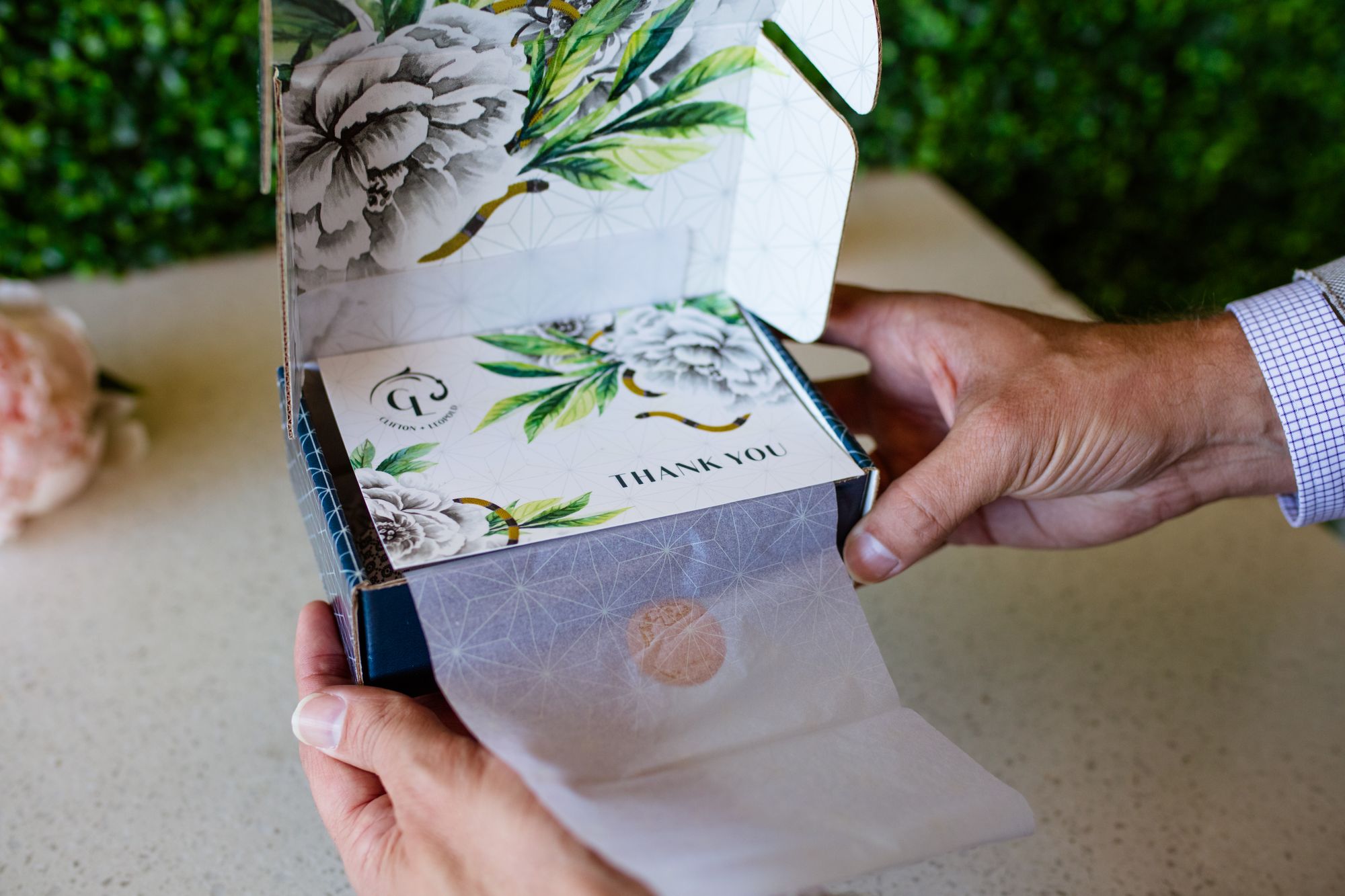 "We had a tissue paper supplier, but it wasn't exactly what I wanted. I was up on one of those sleepless entrepreneur nights and decided to do a little online searching. Boy am I glad I did! Within minutes on the site I knew I had found our solution. The ability to custom print our paper at lower minimums and at such a great rate was a no-brainer. When I did have a question, the customer service experience was so good I knew we had to look no more.
The design process was SUPER easy. I did have a slight issue (on our end) with the color and pattern, and your team caught it right away. That's the benefit of working with experts. While our pattern color was perfect for some other things we were printing, it turns out it wasn't ideal for our tissue paper. noissue's team not only let us know, they came with a couple of pantone color change solutions and options. Go team!"
"It's so important to put in the work on the front end to find the right partners and ask them a ton of questions. Pick their brain and leverage their expertise and most importantly work to have a long-term partnership. You will find almost everyone, including suppliers are willing and want to help set you up for the utmost success."
Clifton + Leopold fun fact:

"If my brand was an animal, it would be a peacock, of course, we believe a little peacocking never hurts anyone, but peacocks also represent more than just beauty. According to the author, Elena Harris, peacocks enter your life at a time of rebirth. They offer lessons about self-love, honor, integrity, and the importance of facing life's challenges with courage and confidence - all things we wish for everyone coming into contact with our brand."
---
Find more of Clifton + Leopold here:
Website: cliftonandleopold.com
Instagram: @cliftonandleopold