We chat to Surface Love Studio and Biddy Pots on how they worked together to bring Biddy Pots' custom packaging ideas to life.
As a designer, what does visual storytelling mean to you?
It means creating beautiful thoughtful design that depicts a brands vision.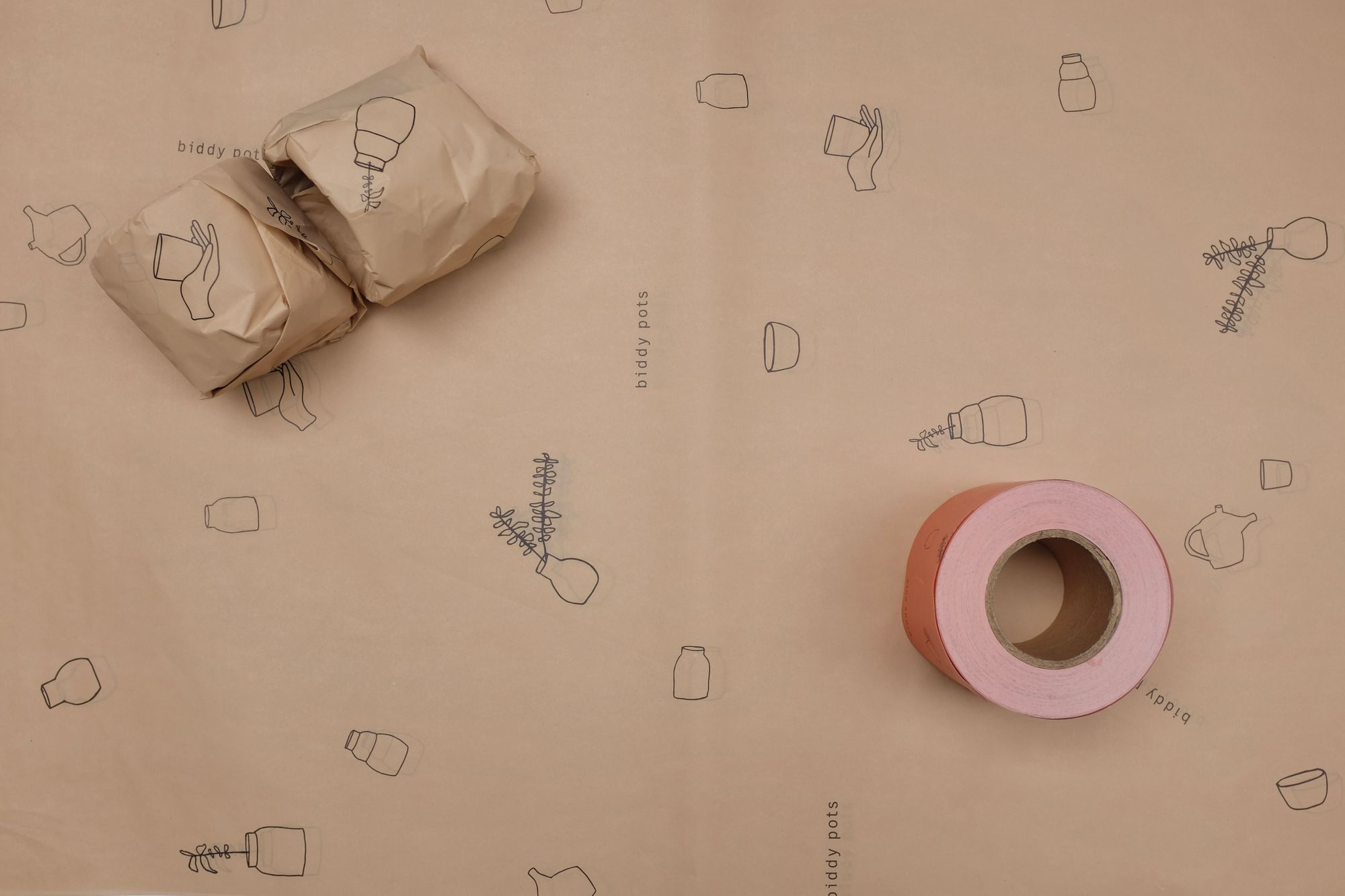 What is your creative process for doing design work for clients? What is your starting point?
I usually start with a branding questionnaire which helps to really narrow down and focus on what your business is all about and who is your target market. From there I create a mood board to establish the visual direction that I think the brand will head in. Once we have all decided this is the right direction to head in I get designing!!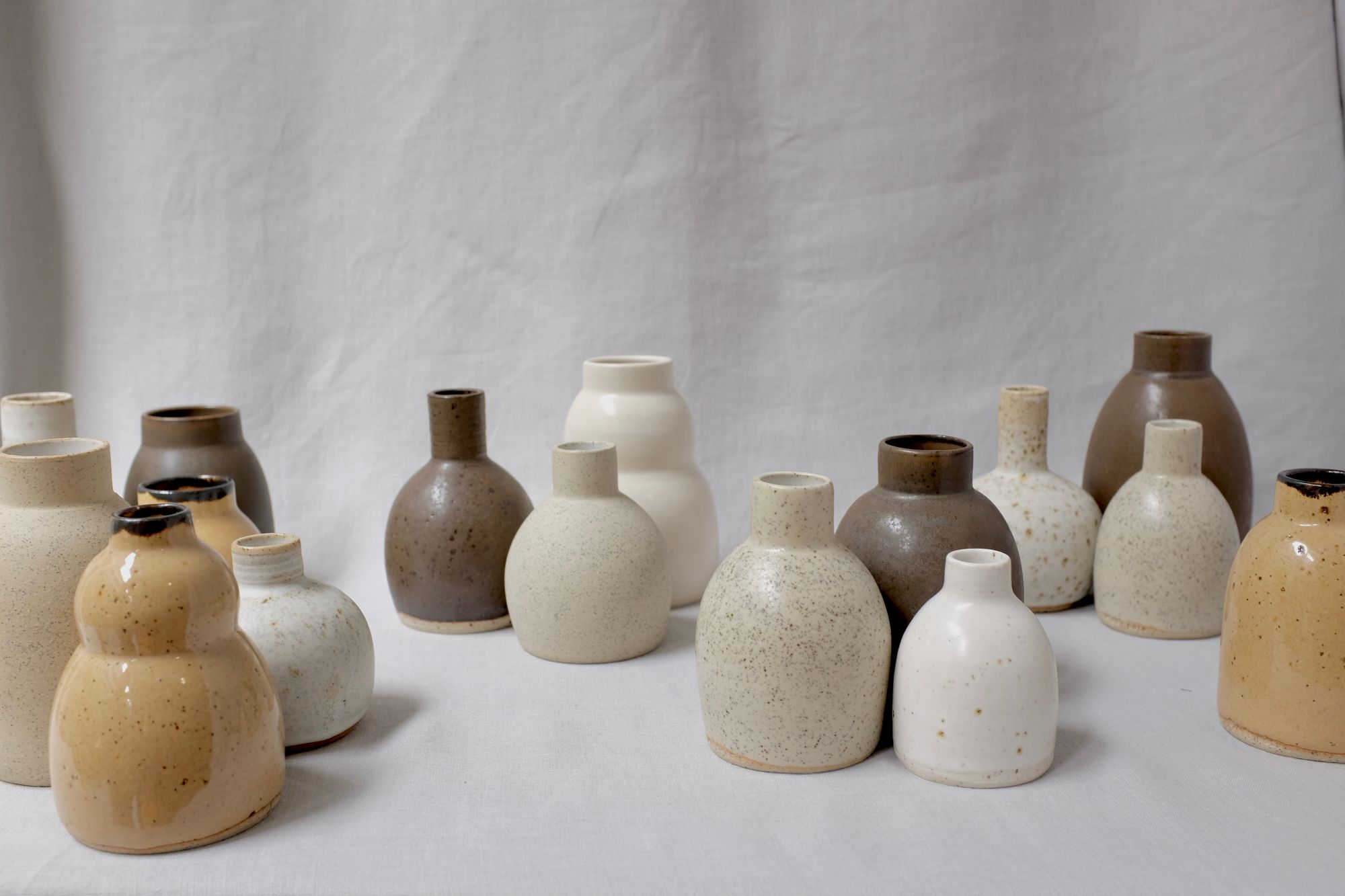 How did you connect with Biddy Pots? What was it about their brand that stood out to you?
Brighid and I have been friends for a few years now. I had been admiring Brighid's ceramics journey on instagram for a while and she approached me to help her come up with a brand identity for her pots.  It was a really fun project to work on, we actually started out with two names and I did concepts for both. But Biddy Pots won out and after a few refinements the logo was finalised and Biddy Pots was born.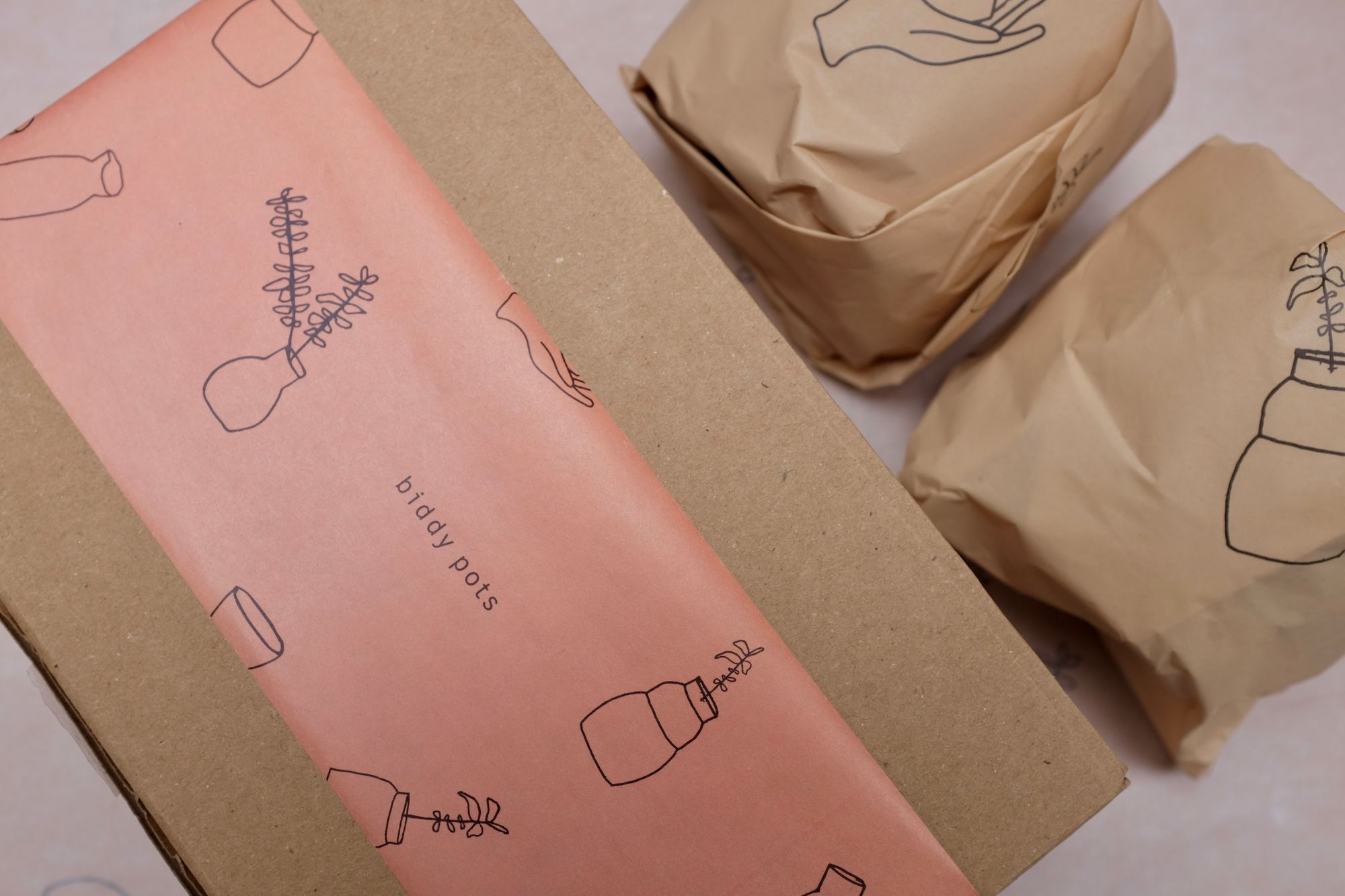 What was the inspiration for Biddy Pots' tissue paper design?
For the tissue paper I had a lot of fun hand drawing some of the beautiful pots, cups and bowls that Brighid has created into simple line drawings. Also using the the logo in the design I created a random pattern of the different forms. Running with Brighid's earthy toned colour palette to tie in the natural materials.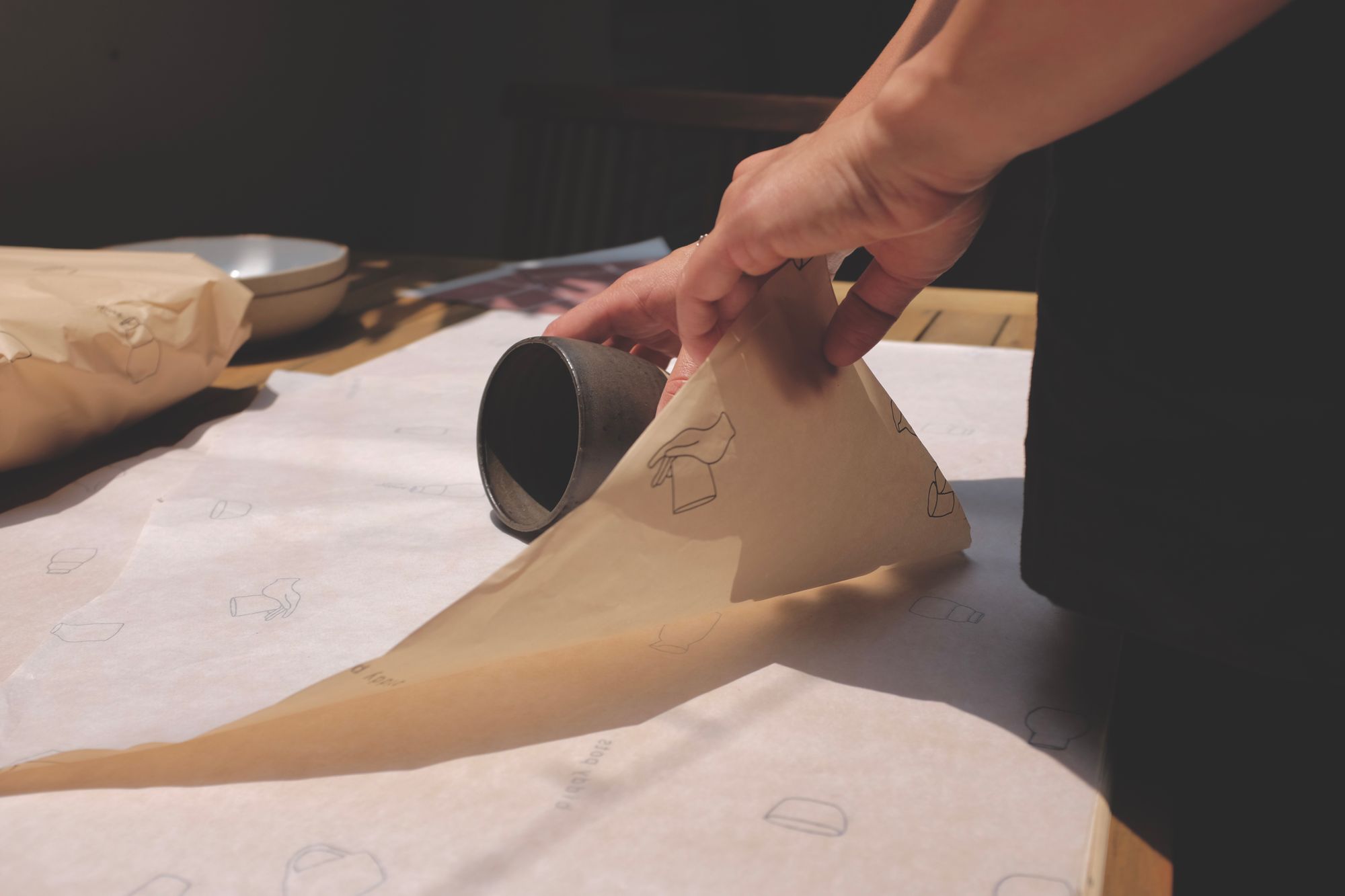 How did you find the online design process? Was using noissue's tool straightforward?
Very straightforward! It honestly took me all of 10 minutes to upload the finished tissue paper, sticker and tape designs. So easy!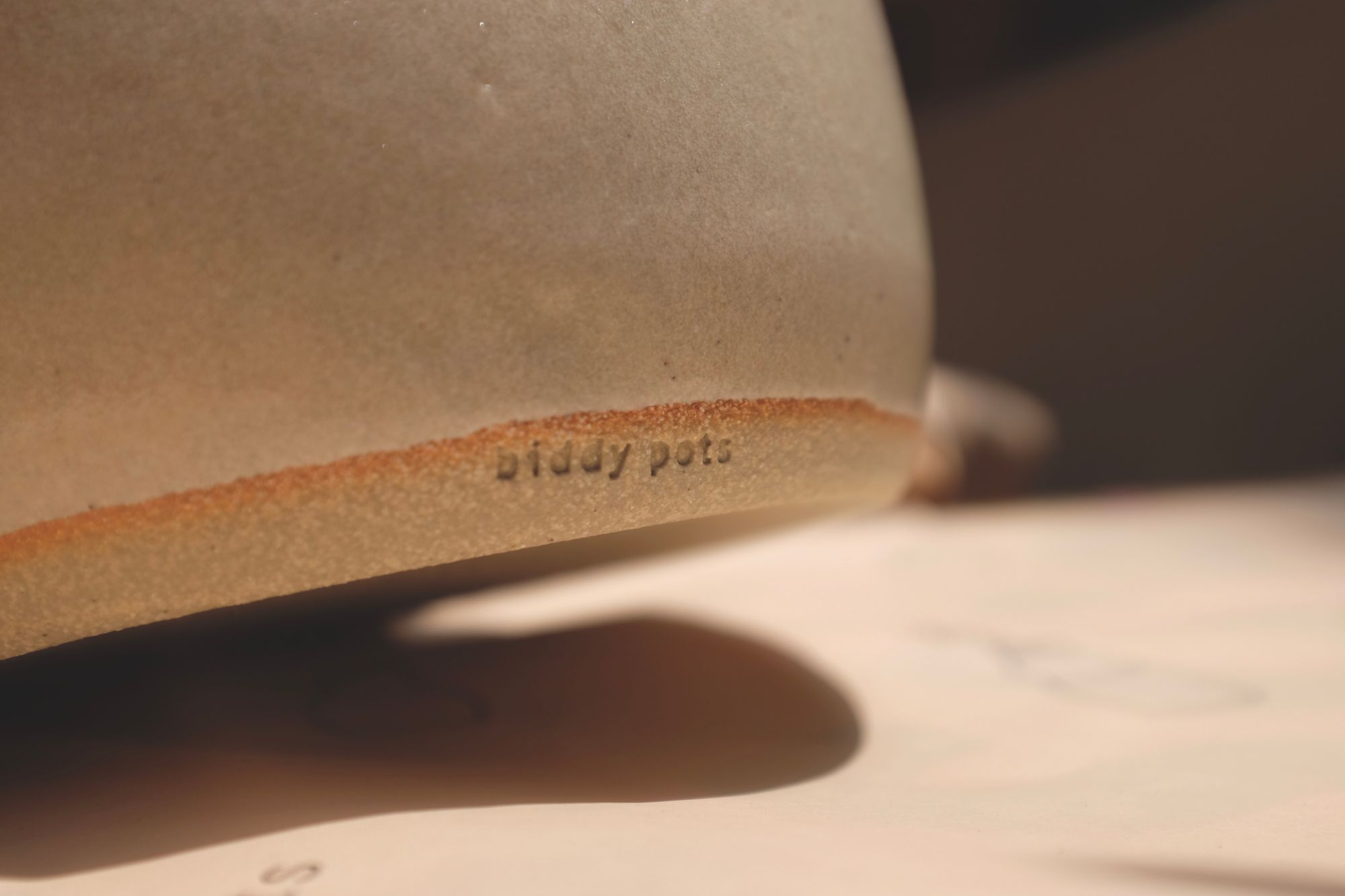 Tell us a bit about yourself, and how/why you started Biddy Pots. What is your vision, and why is this important to you?
My name is Brighid and I am originally from NZ and now living in Sydney, and I am currently preparing to launch my new handmade ceramic business 'biddy pots'.

It all started when I was living in London and wasn't enjoying my 9 to 5 job at the time. I booked a pottery class as something to satisfy my creative side and take my mind off work. After the first class I was totally hooked and have not looked back since. I was lucky enough to be kept on as an apprentice for the next year under Getta Hextall at Crown Works Pottery, learning lots and developing my skills. Then once moving to Sydney an apprenticeship with Steve Sheridan in the Blue Mountains of NSW. I love the craft so much that halfway through 2019, after a few commissions and orders from friends and family, I finally got the nerve to create and develop my own brand and business 'biddy pots'.

The idea behind biddy pots is to create simple, beautiful and functional ceramics that you can enjoy in day to day life. There is a certain warmth and feel that you get from drinking your morning coffee out of something that is handmade, and I suppose ideally I want as many people as possible to experience this. It's about getting little bits of joy out of everyday things.
As a brand who is about to launch, what has been your biggest challenge?
The biggest challenge for me initially was having the confidence to put myself out there. Launching a creative business was such a new thing for me as my job up until this point has been very much science based. When you are creating, in this case ceramics, you're putting a little bit of yourself into it and hoping people will like it. It is such a long and gradual process where a lot of instances it can go wrong, so when you open the kiln and you see what all that time and effort has created, it's such an amazing feeling, which you ideally want others to appreciate with you. It's been a gradual process but the more I have produced and shared with others the more positive feedback I have received, which has been fantastic.  Right now, it's more the general administration side of running a business that I'm still getting to grips with. In an ideal world I would love to just be able to sit down and make all day everyday, but that's not the reality of running your own business. There is so much to learn when starting out, which is not as fun as potting but has to be done, e.g. building a website, tracking orders, etc. It's all part of it, but if it lets me do what I love to do which is making ceramics then it's all worth it.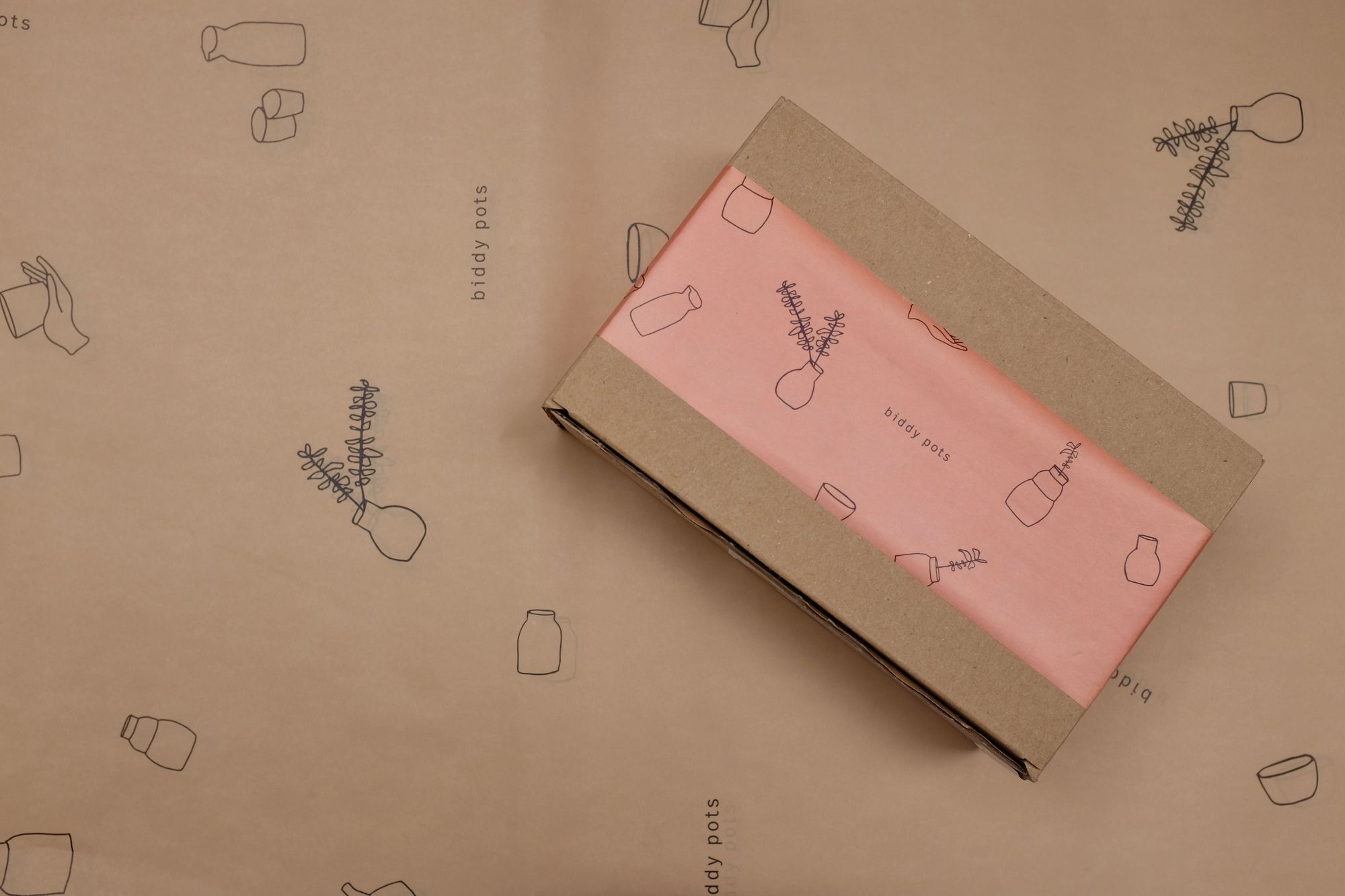 What made you decide that your brand needed custom packaging?
Making ceramics is a time consuming process. A lot of time, effort and care goes into each piece as there are so many different stages of making (throwing, turning, firing, glazing to name a few!). So when it came to packaging, I wanted to ensure that the individual piece reflected that, in having considered packaging with brand visibility. Additionally, ceramics may not be considered to be the most environmentally friendly activity. It's a hard thought to consider and obviously doesn't sit well with the issue of climate change. In general I try to be as environmentally conscious as possible, and so it was extremely important to choose environmentally friendly packaging.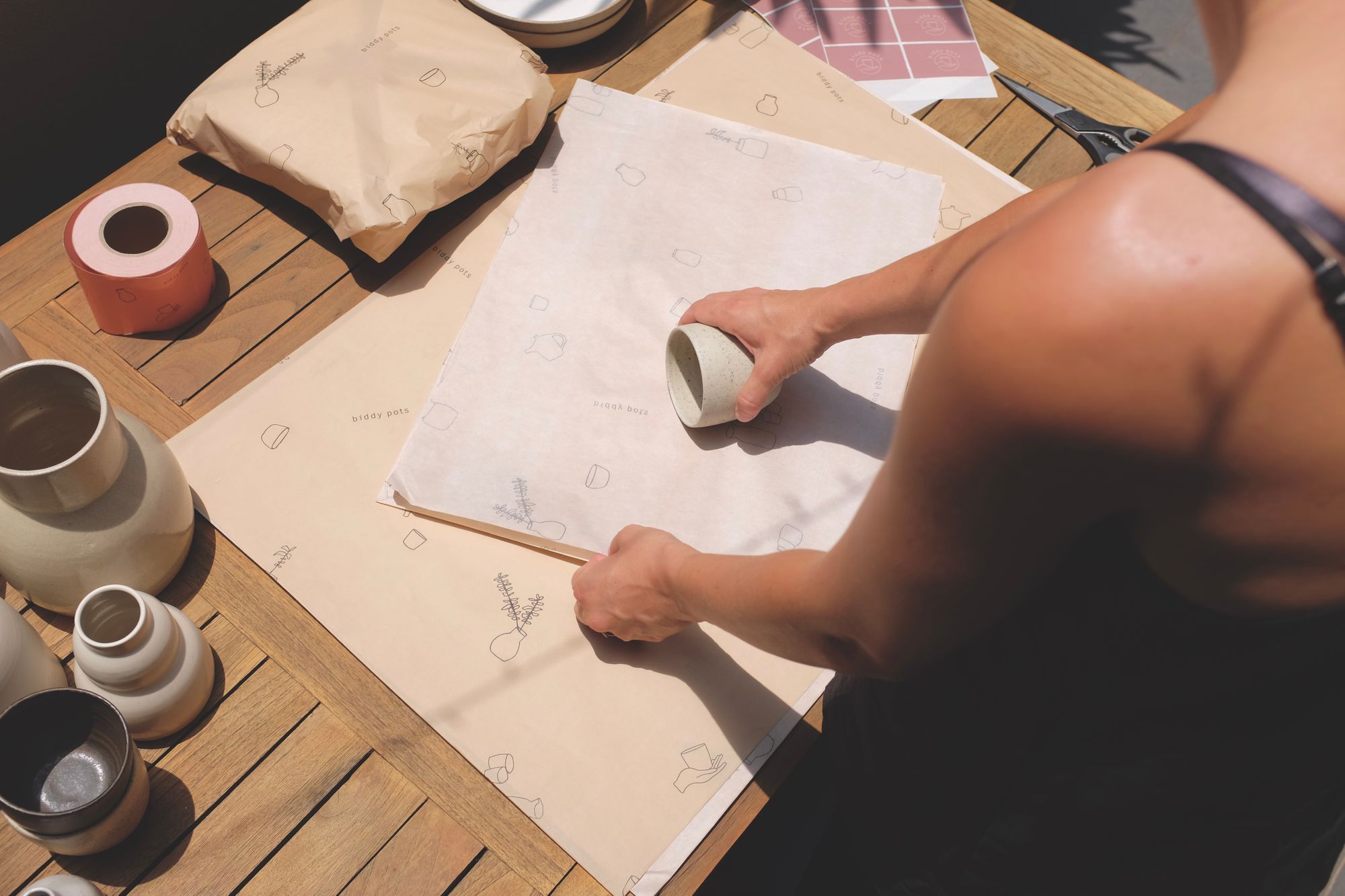 Why did you choose Surface Love Studio to help design your tissue paper?
I have been friends with Karen for a few years now. She was the one who created my branding initially as I knew she would be the best person for the job as she has a great eye for design and extremely reliable. She really listened to my ideas and literally turned them into a reality. This was no different for the tissue design. It was a fully collaborative processes. She listened to all my feedback and was extremely patient with me! I am so incredibly stoked with what she has produced. It compliments my pieces perfectly and I and can't wait to get it out there for others to see.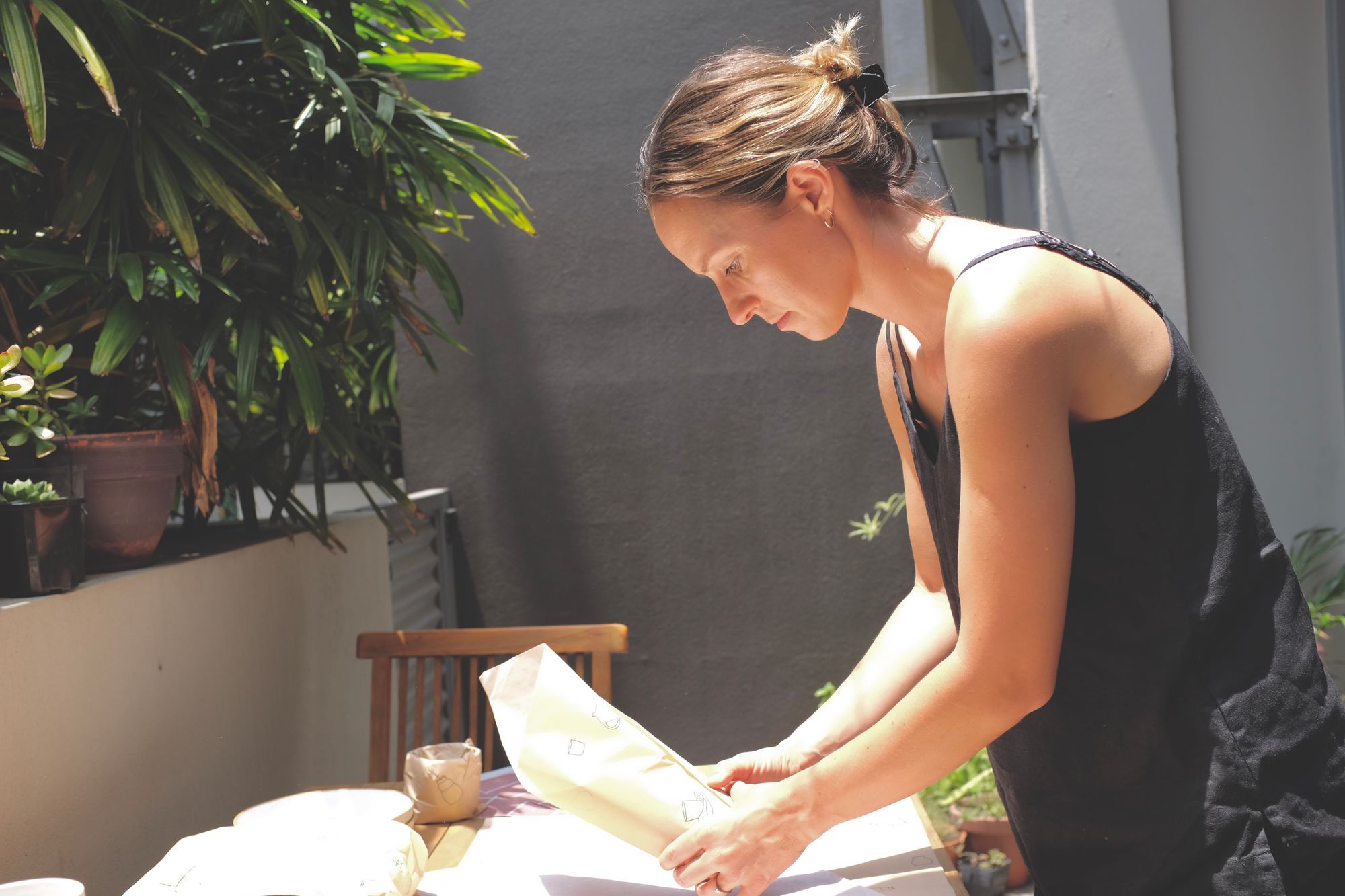 Why did you choose noissue? How has noissue packaging helped your brand to thrive?
It is really important to me to be as eco friendly as possible where possible, so using noissue was a no brainer. The high quality of the product and the fact that its eco friendly ticks all the boxes. I'm hoping it will add to the unpackaging experience for my customers, and truly reflect the premium quality of the pieces.