Picture the scene. You're sorting out your post, shifting through a sea of plain, uninspiring, brown packages. Mail that blends in with everything else that arrives at your door with no hint to their contents whatsoever. Sure, getting mail is often exciting, but adding a bit of sparkle to the outside can truly add to the joy of what is hidden inside!
But how do you get your own business packaging to stand out from the crowd? Where do you find a simple, fun, effective way to add that personal touch? We all want to leave our mark, and preferably with something time-saving, convenient and oh-so-adorable.
Well, we have the answer. Say hello to our Custom noissue Stamps! noissue's Stamps are fully customizable, sustainable and affordable, and will add that extra branded touch to your packaging.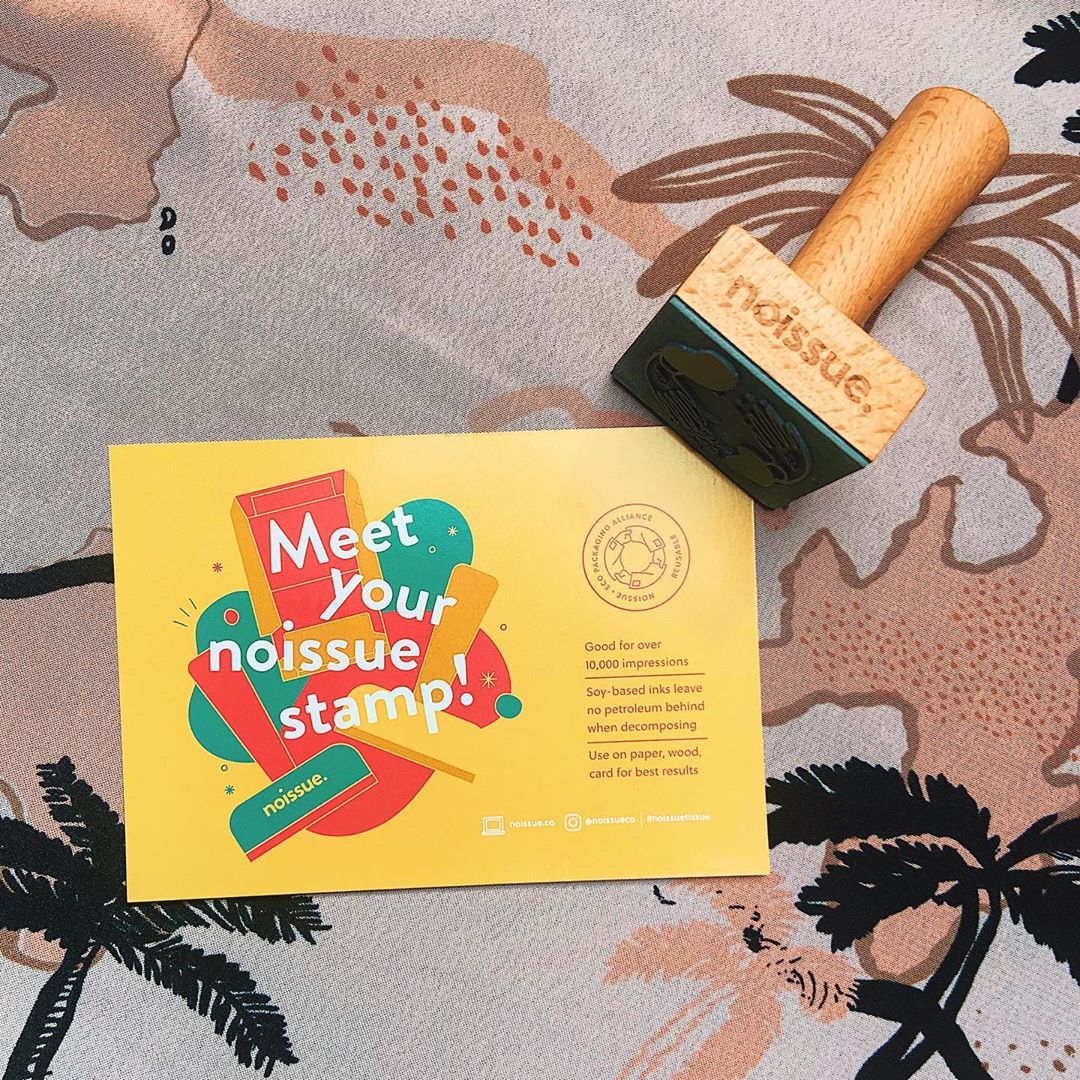 Here's how a custom stamp helps to elevate your packaging and brand identity to new heights.
It's All About The Brand

Oh the power of a picture. It's no secret that creative branding and visual elements are key to building a successful foundation for any business or brand and stamping an eye-catching logo on boxes, cards or envelopes will instantly say a big hello from you to your consumers before they've even read a single word.
Literally stamp your mark on any packaging and leave a lasting impression that increases brand recall and instantly gives a little personality to an otherwise uninspiring packaging. Your business and brand isn't boring, so show your customers that with the help of a custom stamp.
This Is Who We Are.

Despite being powerful brand identifiers, sometimes a logo or illustration isn't quite enough to get your full message across. Extra business information such as contact details or social handles can be added to a stamp so that your customers have all the info they need.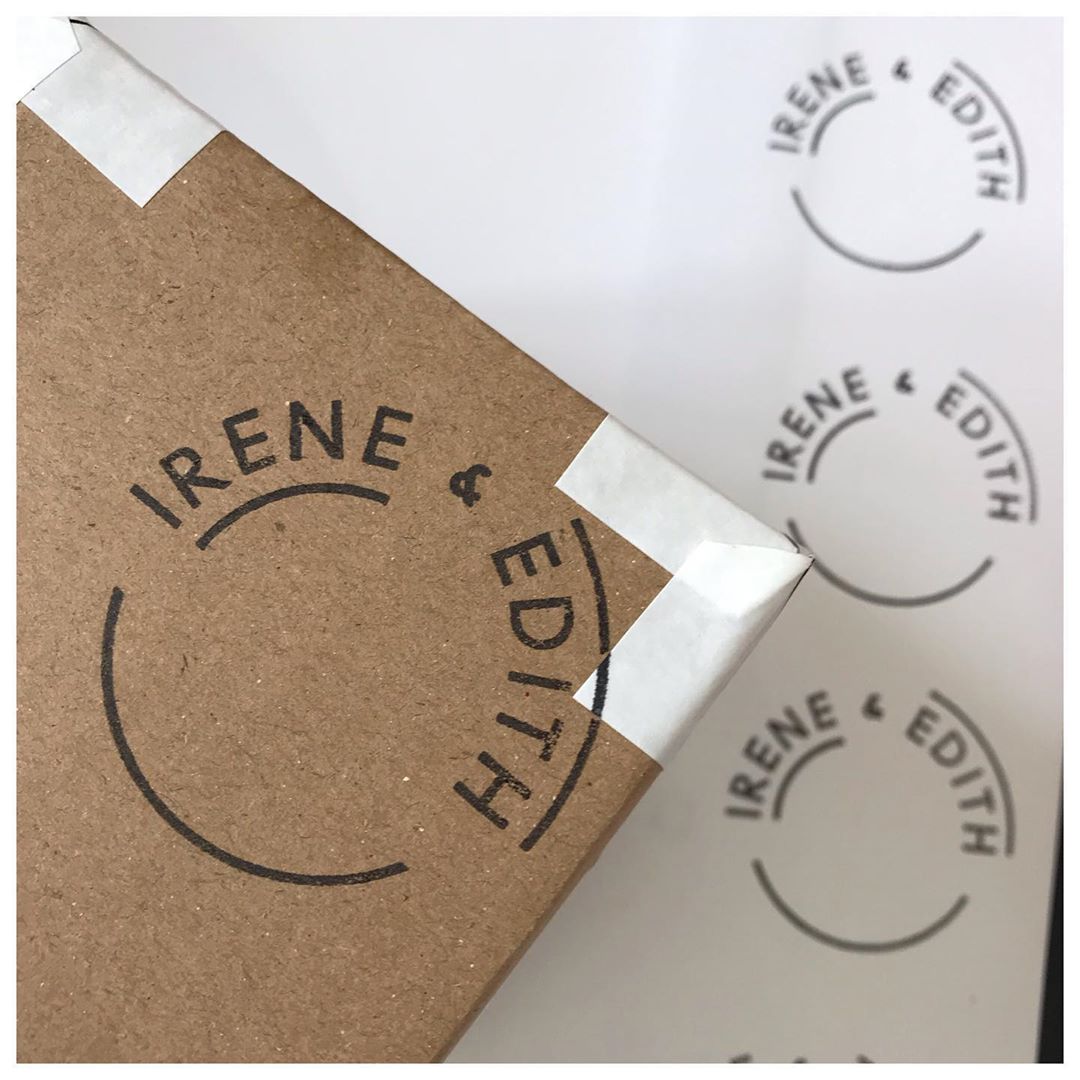 Handle With Care.

Fragile products broken in transit, unknowing customers throwing that dry-clean-only piece straight in the laundry; what a nightmare! Sometimes items need that extra bit of care and attention that isn't instantly obvious. Send the message swiftly and gently with the simple push of a stamp. Whether your product is fragile, recyclable or just needs a little extra thought, any packaging or product information can be included.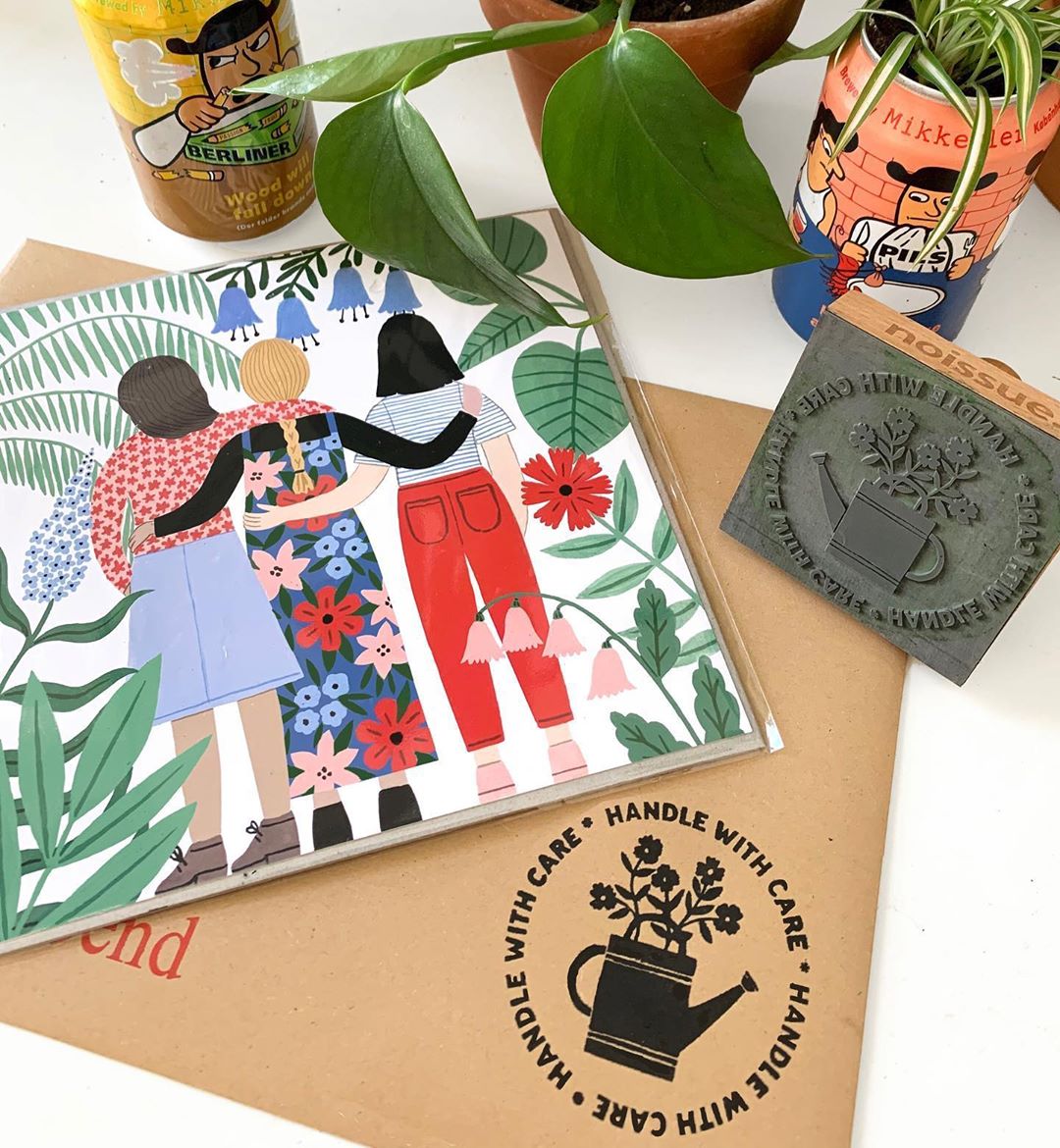 Get Personal.

Give your packages more of a personal touch with an adorable stamped symbol or logo to make your package really pop. Or simply stamp a little note or thank-you message inside your package to leave a smile on someone's face. Either way, every little bit helps when connecting to your customers.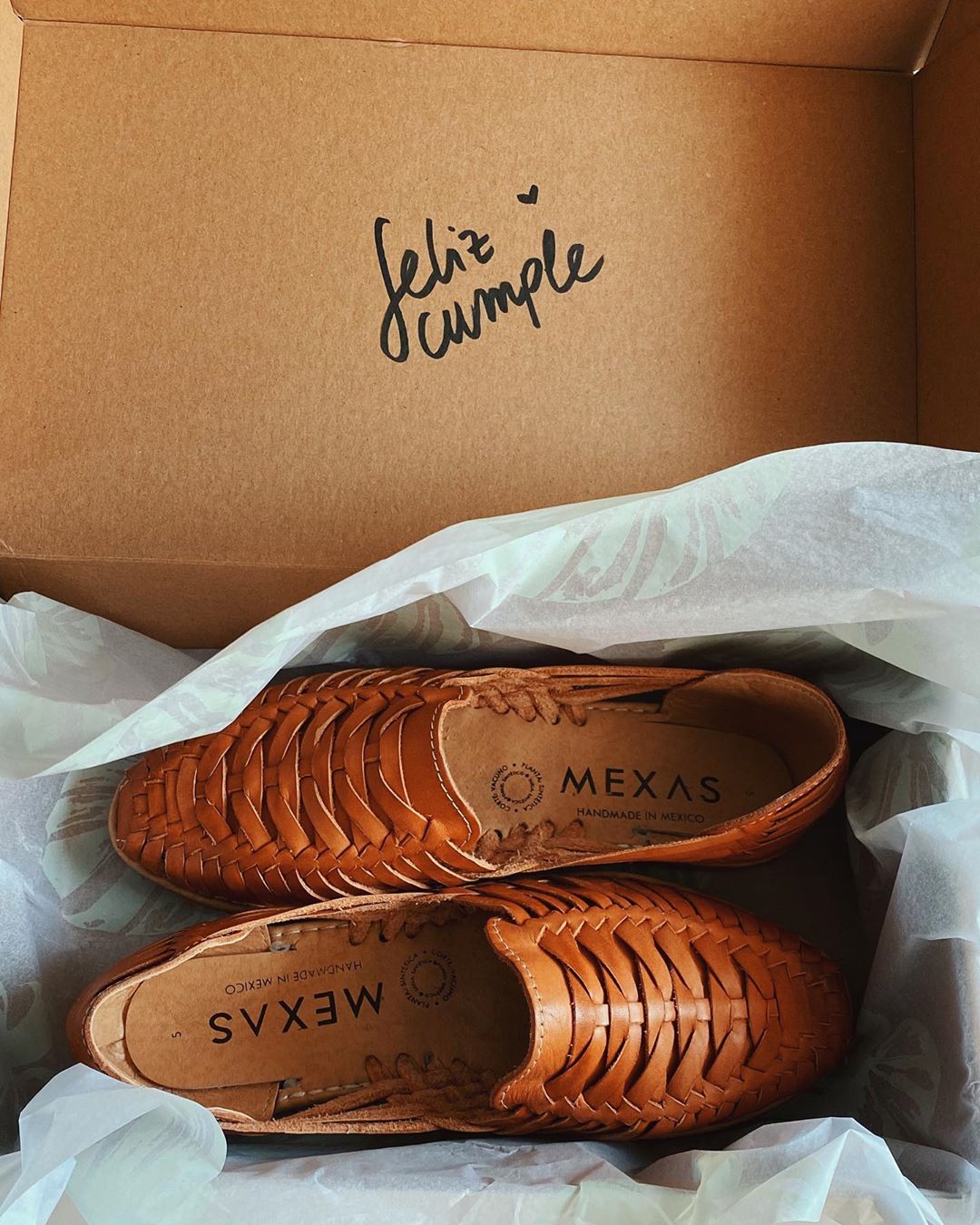 Not Just For Brands.
No business? No worries. Our custom stamps can be used for personal use too! Think monograms, return address, or for a simple RSVP card for a wedding or party, stamps add an effortlessly personal touch to stationery for your event. Rustic and hand-made are so in right now and that's exactly the vibe our stamps aim for. What a great way of making the ordinary extra-ordinary.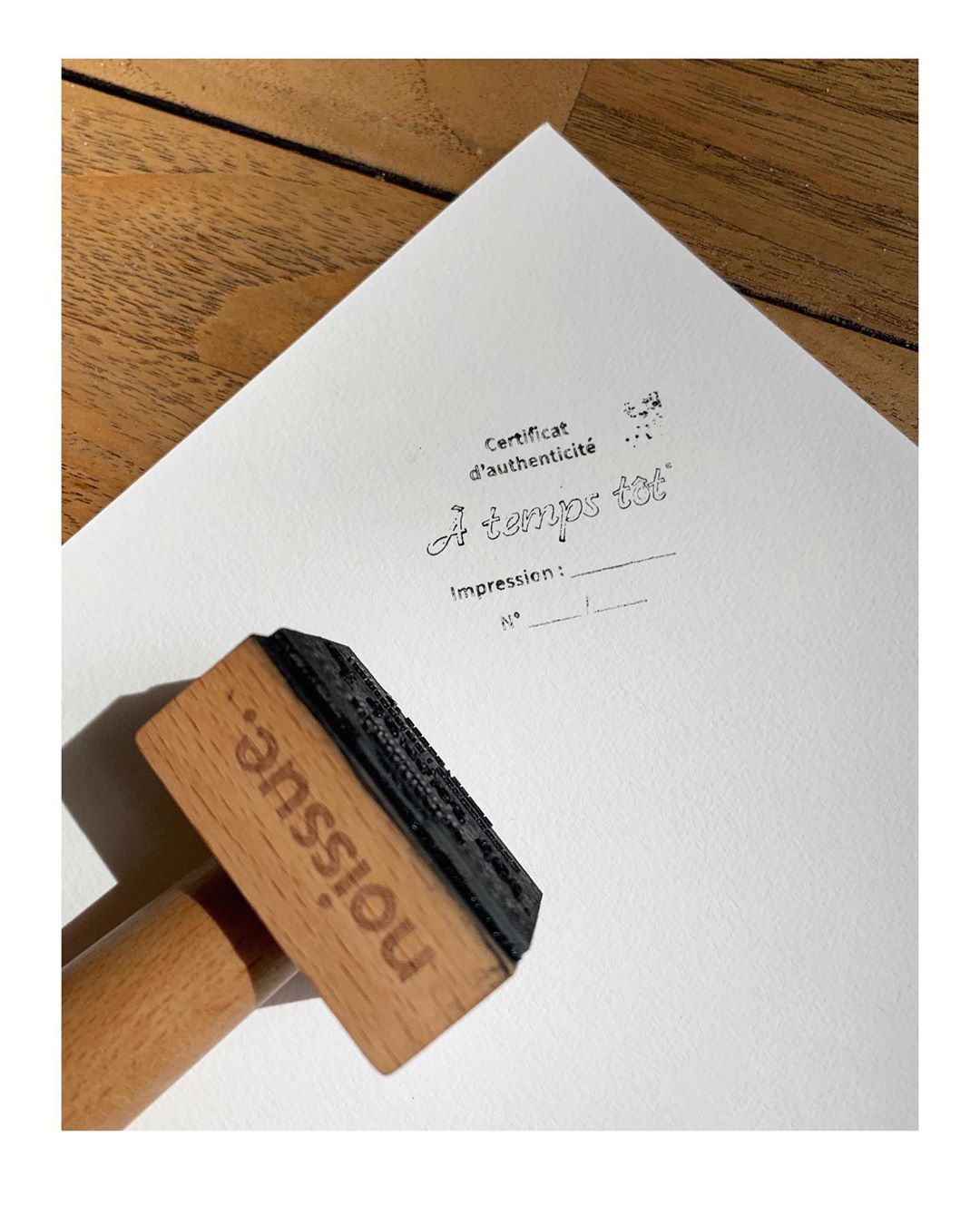 Eco-friendly by Nature.

Eco-conscious consumers, rejoice! Our stamps are made from quality materials which means they last and last - and if you're not replacing them so often then they aren't visiting landfills so quickly either! Soy-based ink pads or cartridges leave no petroleum behind when decomposing so you can use it on recyclable and compostable materials. Do you like giving second chances? The self-inking version is made from 65% post-consumer materials, giving that pesky plastic another go in life.
By ordering one of our sustainable stamps, we'll also invite you to join our eco-alliance, plant trees for you in areas of need, and give you access to claim a badge that you can use to promote your eco-goodness to your customers. It's easy to minimize waste without compromising branding. Join in and spread the love.
Whatever You Want, However You Want It.

Looking for something unique? Our stamps are fully customizable, ready to be made into exactly what you need. Upload any design using our online tool - it's super fast and easy. Choose from a range of colors and sizes, from a large eye-catching red message to a sophisticated small classic black logo. Maybe you prefer the classic old-school manual stamp and ink-pad, or perhaps you want to stay up-to-date with a modern self-inking stamp set like @joannehawker?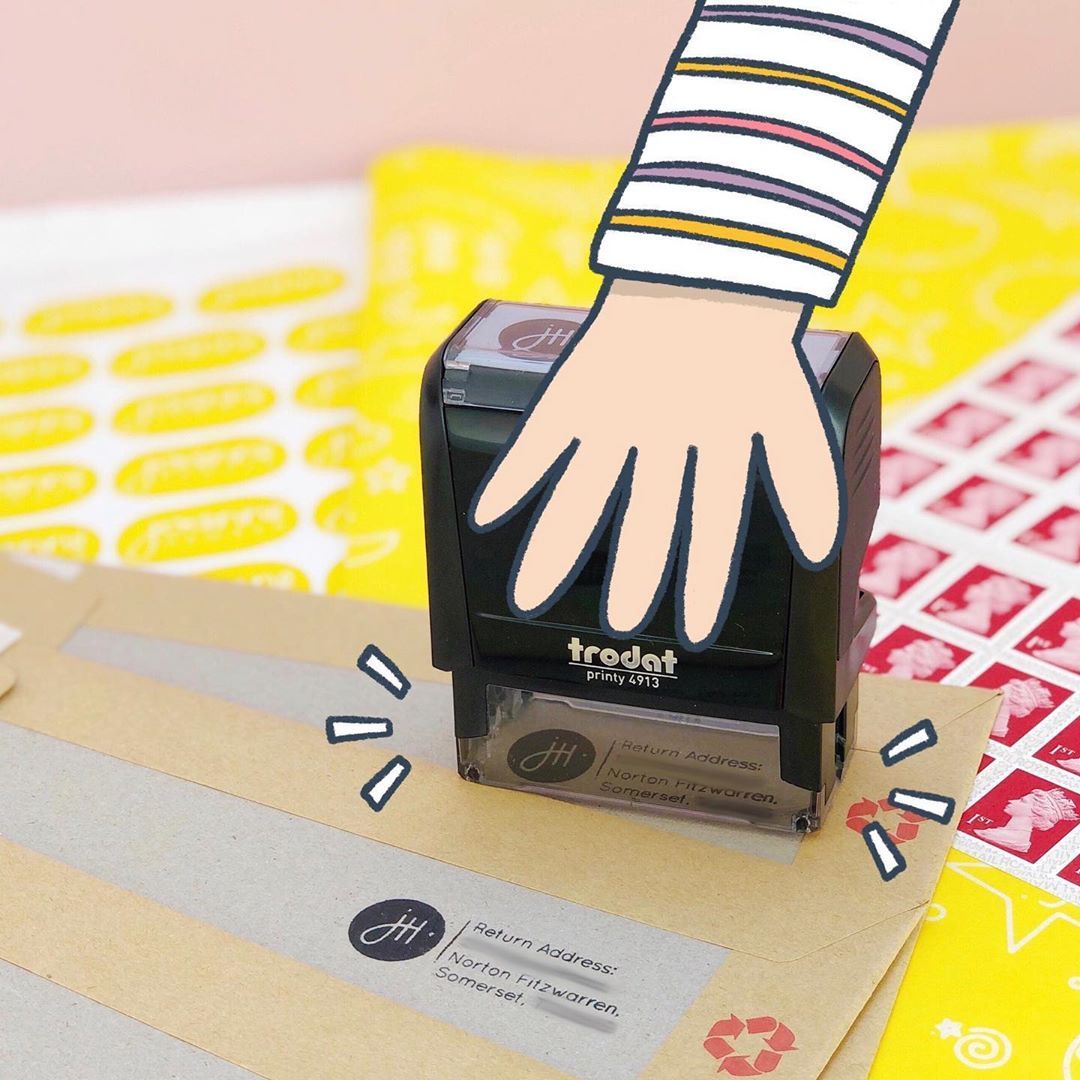 Whatever suits you, we can make it. (Or if you're not sure, why not try out one of each?!)
Time To Think Outside The Box.

Bags, cards, paper, envelopes, boxes: you name it, you can stamp it. However, it's not just traditional packaging that you can customize. Coffee cups, napkins, takeout boxes - the possibilities are endless. Just go for it! Custom stamps also come in handy when creating invitations and other personalized stationery. So whatever you're looking for, make it your own.
The soy-based ink used in our stamps gives the best results on paper, wood or card and come in a range of colors to compliment your style. That said, we want all your packaging to look incredible, so if you're looking for something for plastic mailers why not try out our stickers to leave your mark on literally anything you send out!
Totally Affordable!

Low-cost, reusable and a one-off price, noissue stamps deliver the goods over and over and over. In fact, they can be reused for over 10,000 impressions! You can use them on your existing packaging, adding personality to whatever you already use without having to rethink your entire packaging routine. We won't break your bank but we might just help your business break out into the world with a bang.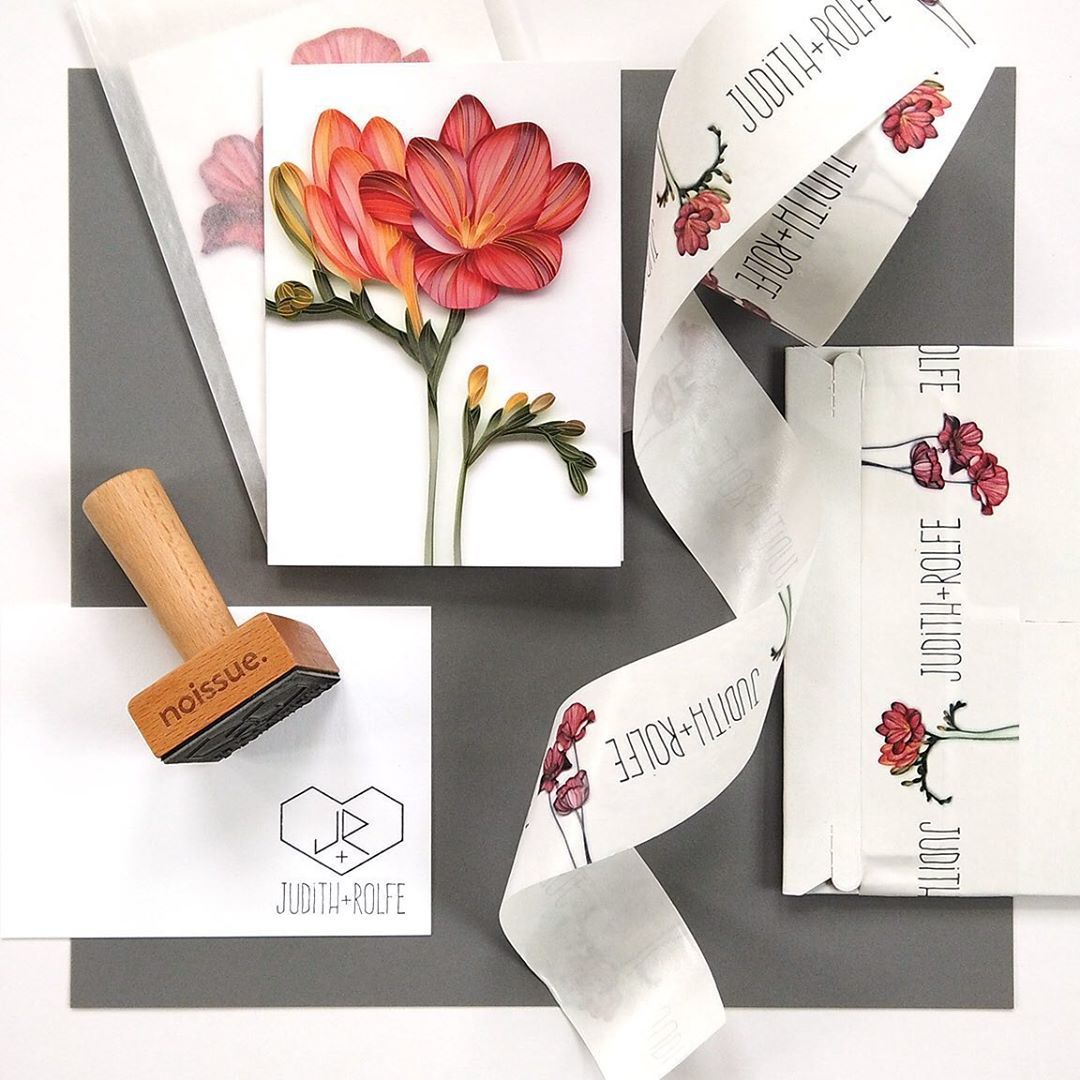 Any message, any design, any logo - your versatile stamp can do it. Massively adaptable in style and function, each stamp is a split-second effort for a super-cute lasting impression that promotes your ever-important brand identity. Why not mix a stamp with some noissue customized tissue paper too? The dream team!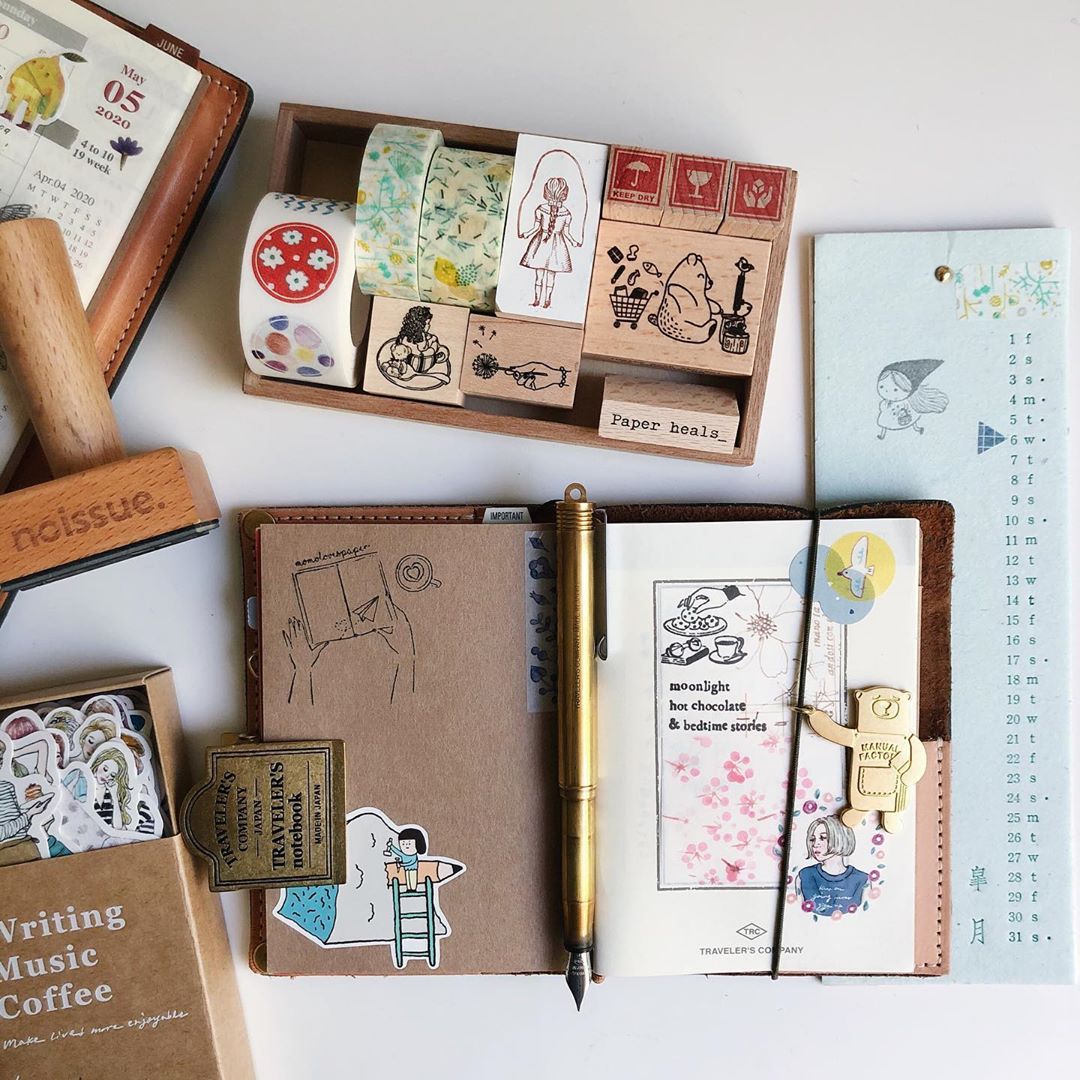 So are you a first-time maker? An established brand seeking that extra personal touch? Whatever your business, it's no issue, we can create something awesome for you. Upload your design and give it a go today!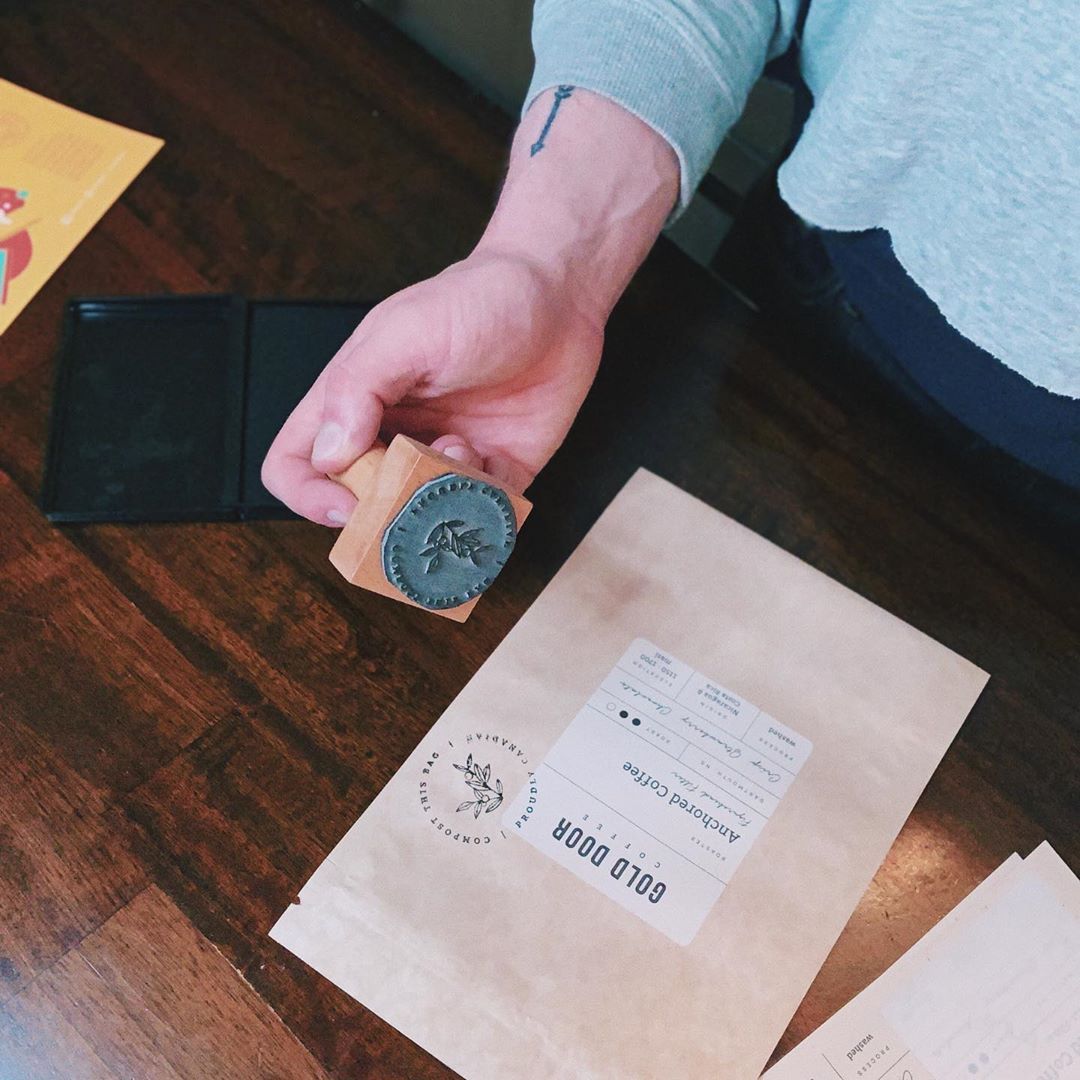 Go for it. Add awesome custom stamps to your unique brand repertoire and leave that boring packaging behind at last.