Ami DeMelo is a a Canada-based graphic designer who started as a small brick and mortar business owner before deciding to go digital. She is now a freelance graphic designer, thriving at creativity and helping other small businesses with their visual needs.
Soon to be launching yet another business, (that we already know will be successful!) Ami gave us her time to answer just a few Q's that'll help you know more about our featured creative and the beautiful collaboration she had with Lucuma Boutique.

Creative: Ami DeMelo
Tell us a bit about yourself and your design practice?
I'm a freelance graphic designer currently based in Vancouver BC Canada (I say currently because I love to travel and sometimes I'm overseas - Europe - for months at a time, but hey COVID!). I typically focus on visual identities for small businesses (especially love to work with women-led companies) throughout North America. I've been working in design for years, however, I used to be more on the fashion side of things where I wore every hat imaginable from owning an actual boutique in a prominent tourist neighborhood of Vancouver to working behind the scenes at New York Fashion Week (many moons ago!) You name it, I dabbled in it. I'm content with a more location-independent lifestyle now and focusing on helping others achieve their business goals (especially in the early days, as start-up life inspires me) through cohesive visual identity. I plan to expand beyond design services and back into e-comm and retail a little bit. I have plans to launch an online boutique later this year (but due to current world events that may be postponed slightly). This store will focus on unique pattern designs that I create for homeware goodies (bedding, pillows, etc) with a focus on supporting Canadian Manufacturing.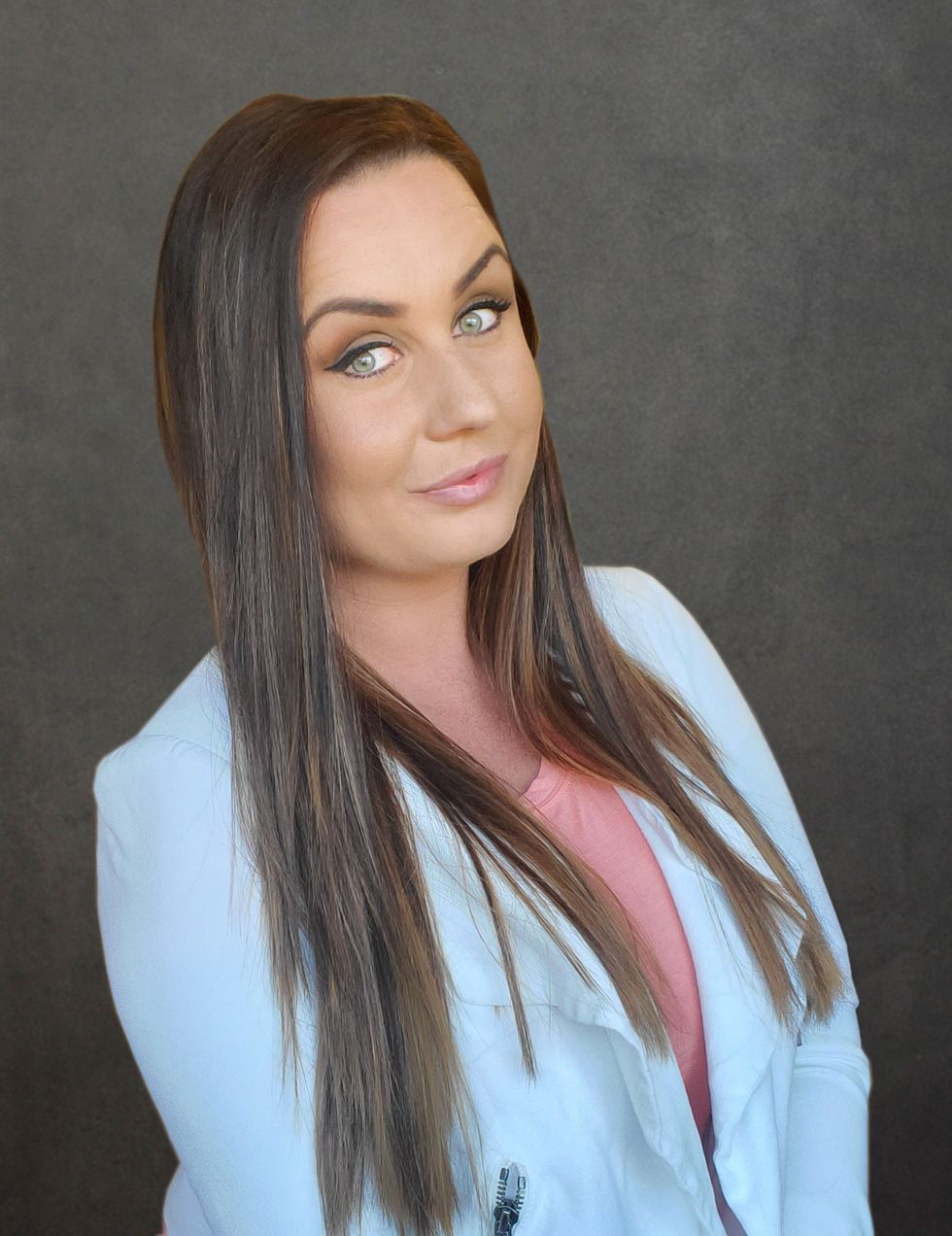 Tell us a bit about Lucuma Boutique and their products/business

Lucuma boutique is an online e-comm store selling pretty, feminine, and unique clothing and accessories for women.

Here's the write-up from her website:
"Lucuma (lu-coo-ma), a fruit native to Peru, and what was once, my father's favorite dessert. He taught me of passion and how to pursue it. Today, in his honor, I launch a new marketplace curated for the stylish, the dreamers and the LUVRS. Lucuma is a collection of hand-selected pieces, each timeless & unique. At Lucuma boutique, we hope to build a lasting connection with you, leaving an imprint in your closet & heart. 'Don't be a slave to trends. Style yourself according to your lifestyle, your feeling and your confidence.' In memory of Alberto Mario Rocca Sommerkamp"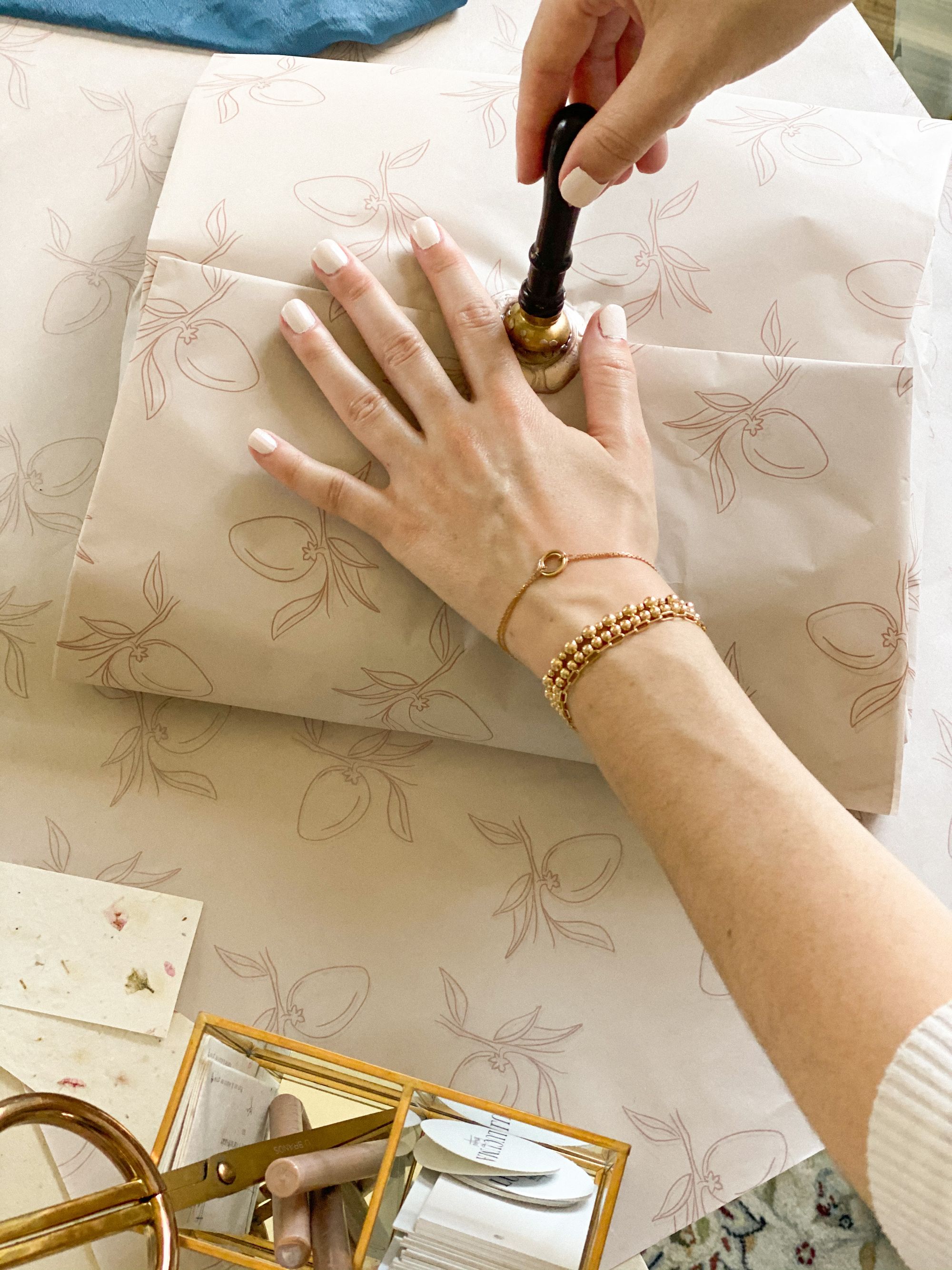 How did you and Lucuma Boutique begin to work together?
Sofia is the owner of Lucuma and she reached out to me via the powerful tool of Instagram! I couldn't tell you how we became connected on there though, but we have had a great working relationship thus far and are currently in the process of creating new hang tags for her business.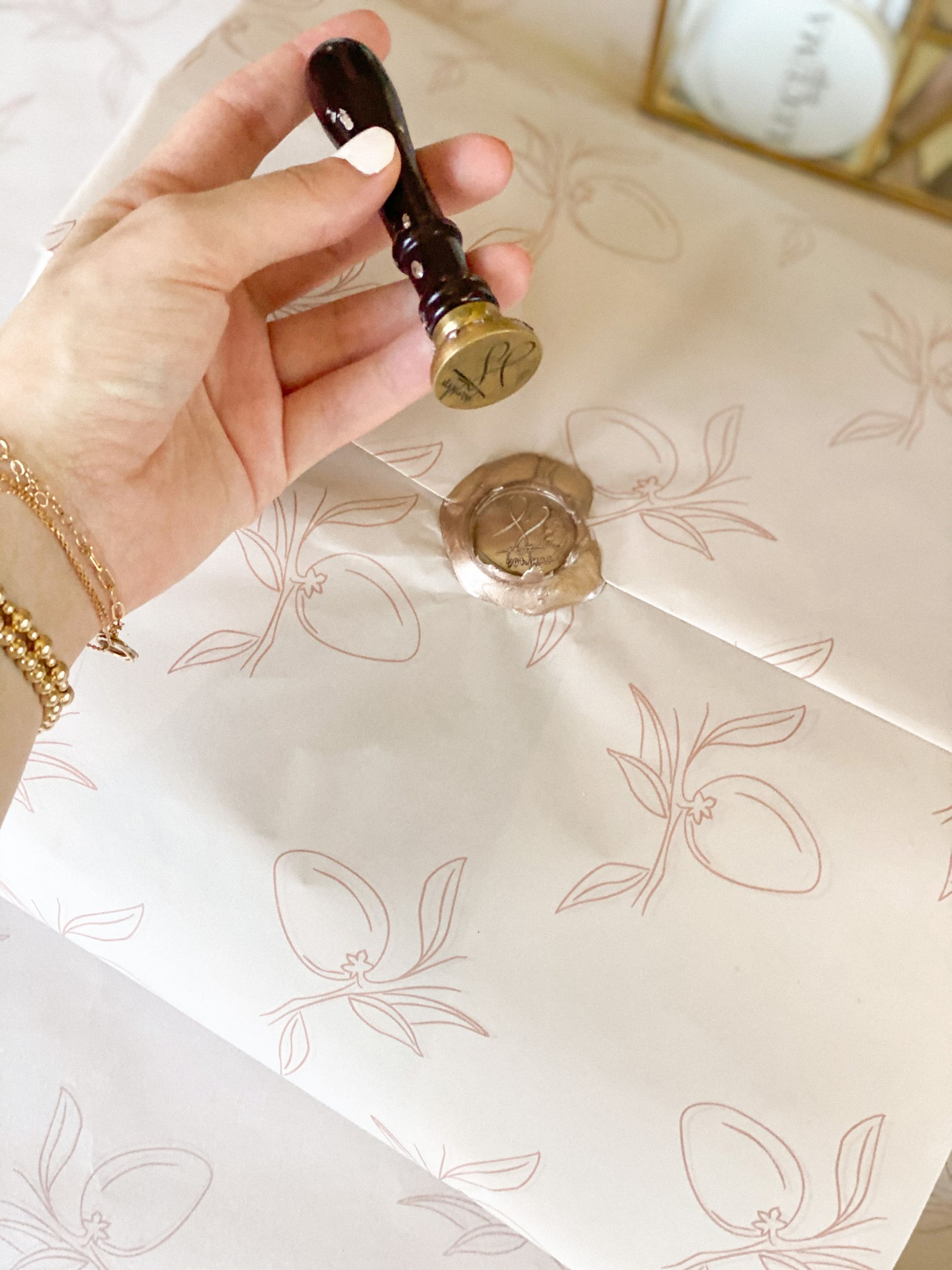 What inspires your designs?
That's a good question! I get inspired by so many different things. I absolutely love nature and traveling, I'm very observant and love to study my surroundings so I find inspiration in small little things we see daily especially when I'm in unfamiliar territory. I also absolutely LOVE patterns, I have a ton of random images of patterns saved all over the place and the more colourful the better!!!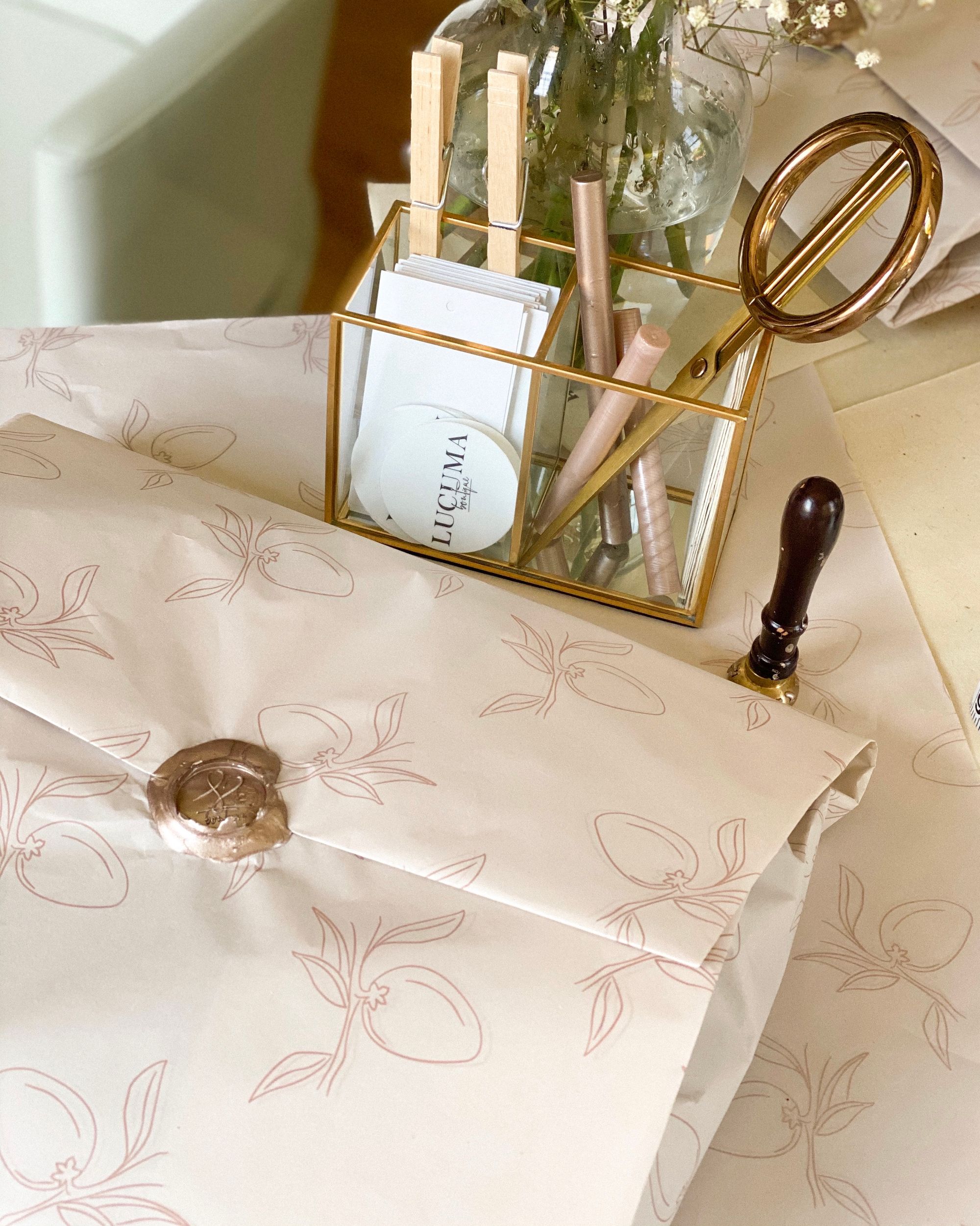 What was something that stands out about this collaboration for you?
Sofia is a sweetheart and we seem to have good aesthetic communication, we vibe well together and I'm able to bring her ideas to fruition (at least, I hope that's how it goes! ha...). I also had no idea what a Lucuma Fruit was when she reached out to me to illustrate one (I've now found out its a fruit native to Peru) so I had a lot of fun researching it far beyond the needs for the project! I guess because of my love of travel I also love to research and learn new things about other areas of the world!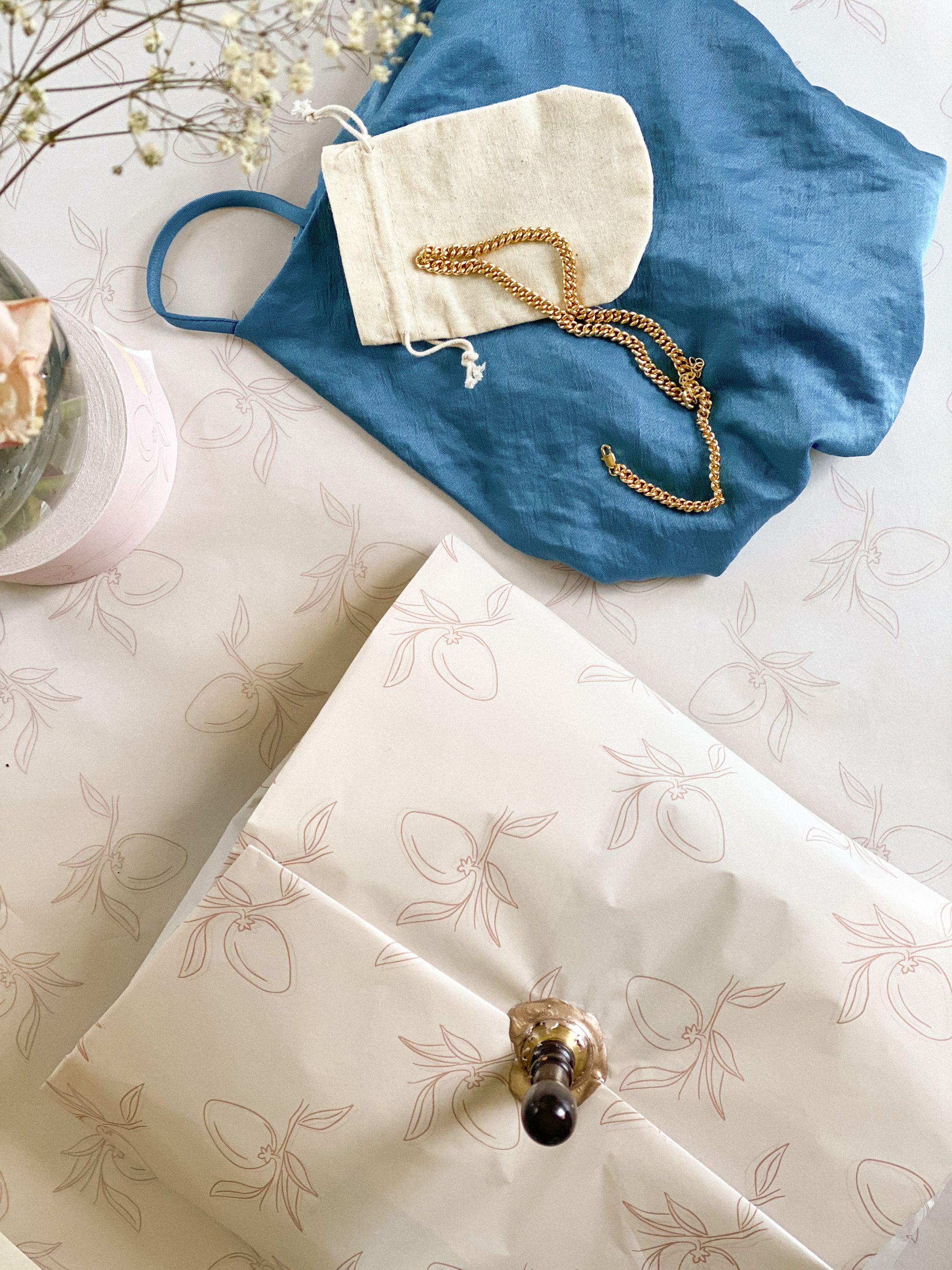 Why did you choose noissue for packaging?
Sofia had originally decided on using noissue before contacting me, but she had asked my opinion and I gave her my backing as you guys have been recommended to me throughout industry pals and referral conversations!