A small boutique design studio of high-quality communication collaterals, BLYSS listens and understands what their clients need. They strive for the different, the extra, the unexpected.
Here we chat to them about their work with BE THE CHANGE.
Creative: BLYSS
Tell us a bit about yourself and your design practice?
We are a small boutique studio for bespoke, high level communication solutions like welcome packages for private banking clients, sustainable packaging for food and food supplements as well as branding for technology and sports related companies. We try to reduce the amount of information as much as possible to simplify the whole experience of our client's customers. And as we have a strong typographic background we always look for he most functional but still elegant solution for the overall impression.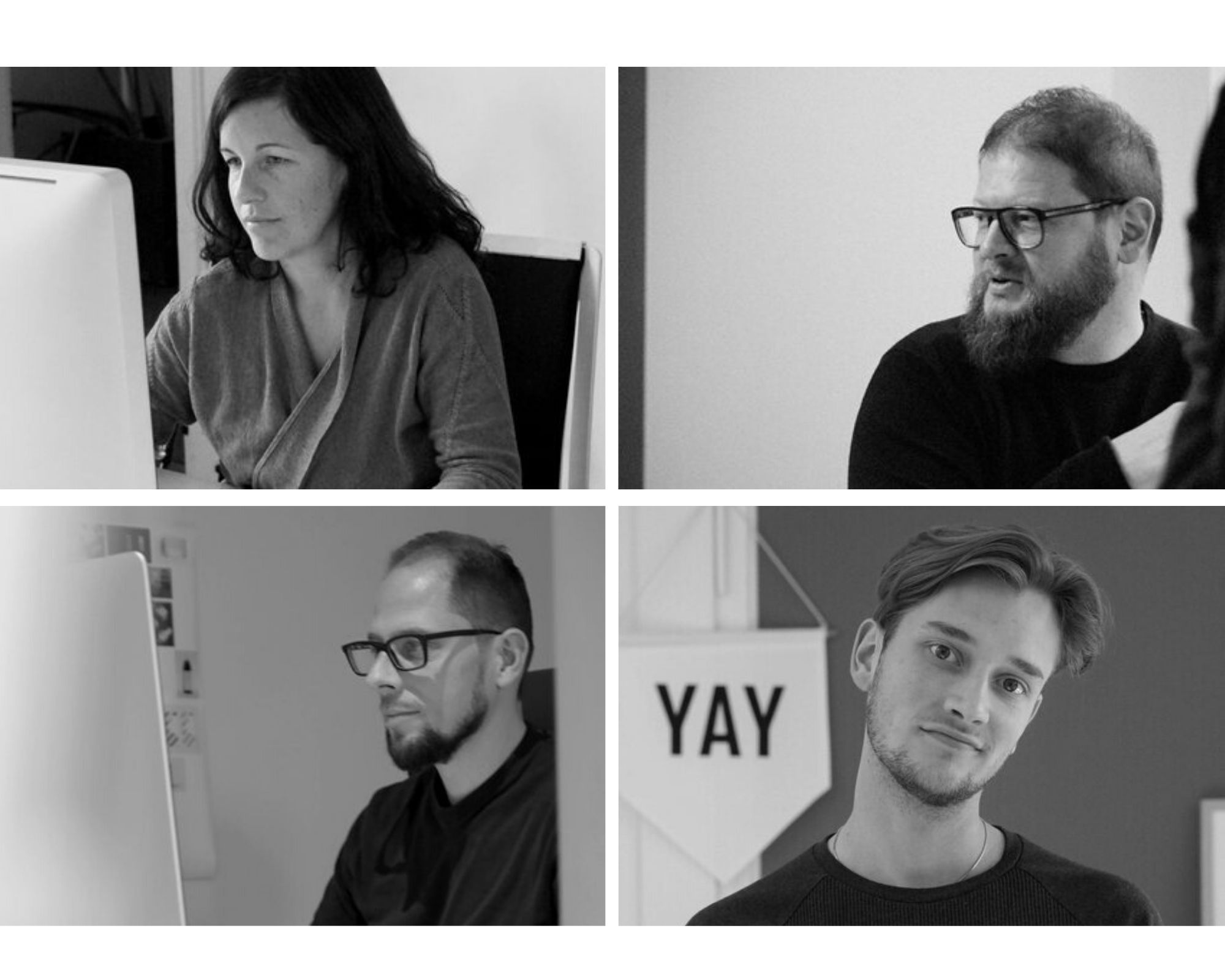 Tell us a bit about BE THE CHANGE and their products/business?
They always had sustainability at the core of their brand and products. But it was not as much reflected in their identity and packaging and almost hidden from the consumer. We developed the all new identity from inside out and not only changed the materials and containers, but also redesigned the whole brand itself. The former brand "Beaster" was replaced by "The Change" and is used in communication always in the full claim "Be the Change". It carries the quote "Be the change you want to see in the world" at core and emphasizes the aspirational aspect of the brand.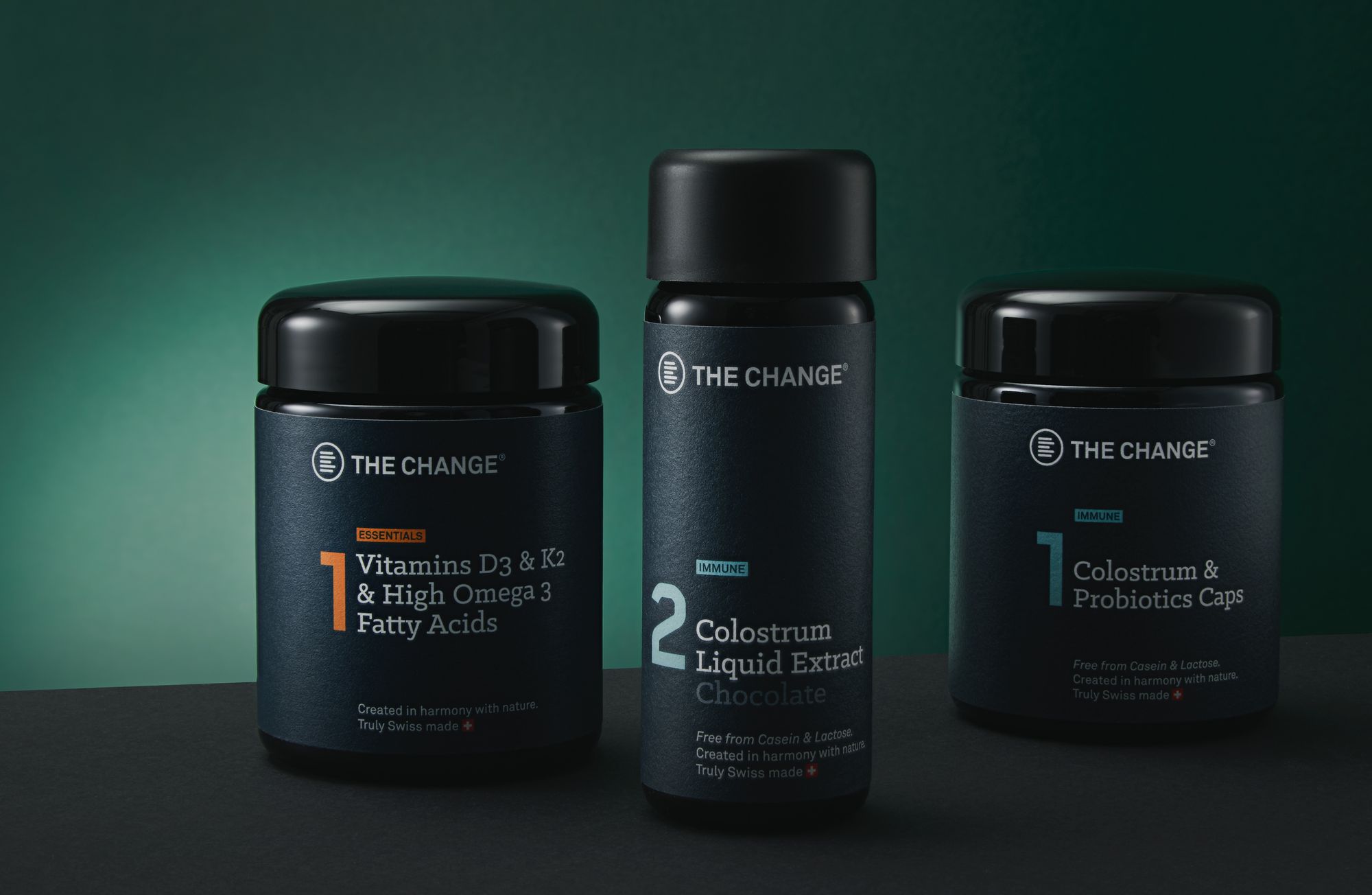 How did you and BE THE CHANGE begin to work together?
As we worked with the brand since a couple of years before this last iteration, there was already a strong level of trust built up. For the rebranding we had a complete carte blanche. And we were on the right track right from the start: our first design proposal made it to the final stage with almost no changes. And the shift was huge. New brand, new product names, new packaging, new colours and fonts…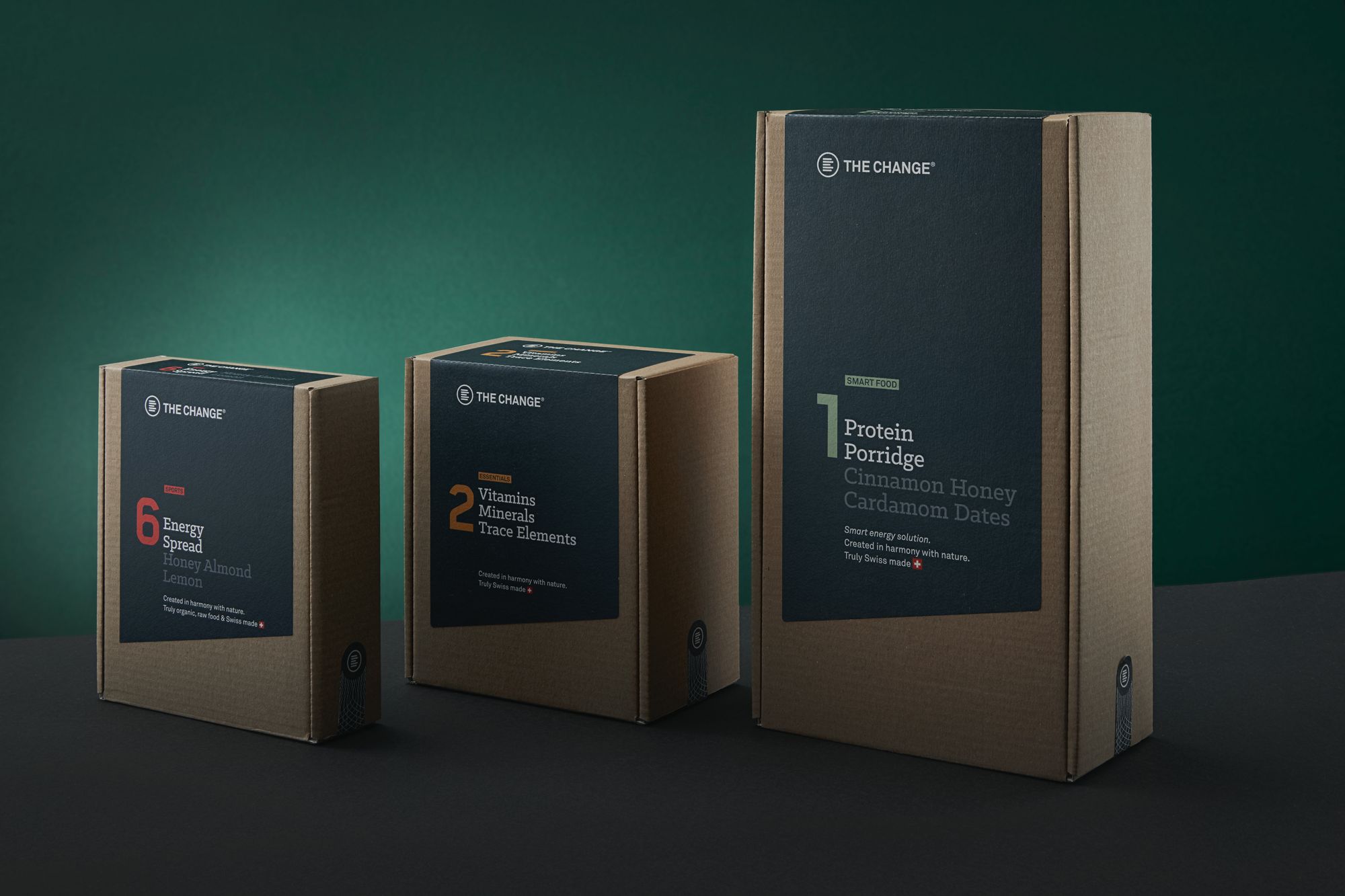 What inspires your designs?
Everything that is clean, reduced to the max, without losing its soul. We curate our inspirational blog "Blysspiration" that shows this essence on blog.blyss.ch

What was something that stands out about this collaboration for you?
That for almost every application in modern packaging design there is an alternative for plastic. Be it glass, cardboard, labels, compostable foils (certified for food contact) or tissue paper. There is absolutely no reason to still use PET and other plastics that are made from fossil fuels.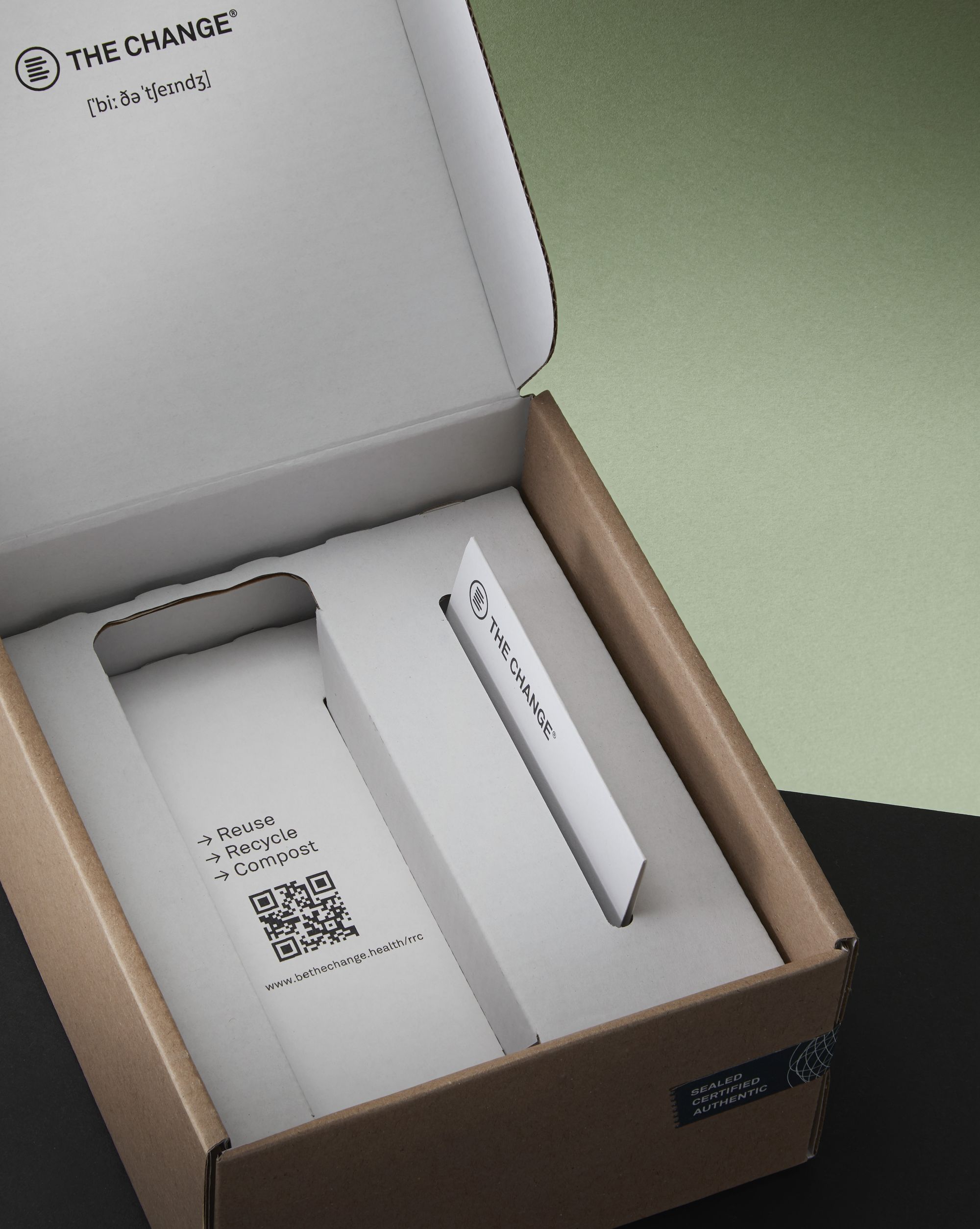 Why did you choose noissue for packaging?
We were happy to order smaller amounts for the first production runs and the quality was superb. The overall order process was transparent and what you see is what you get. No surprises… No issues ;)