The creation of a brand is a magical thing -- an abstract idea materializing physically, it's a bit like having a baby! We chat with Weston Townsend of evening star baby, a collection of sustainable babies clothes, on her work with Brooklyn-based Manureva Studio to create her brand's identity.
A former beauty buyer with no prior fashion experience, Weston set out on a 2-year journey to create a line she wished existed: special but wearable, sustainably made but reasonably priced, and high quality but not high-maintenance.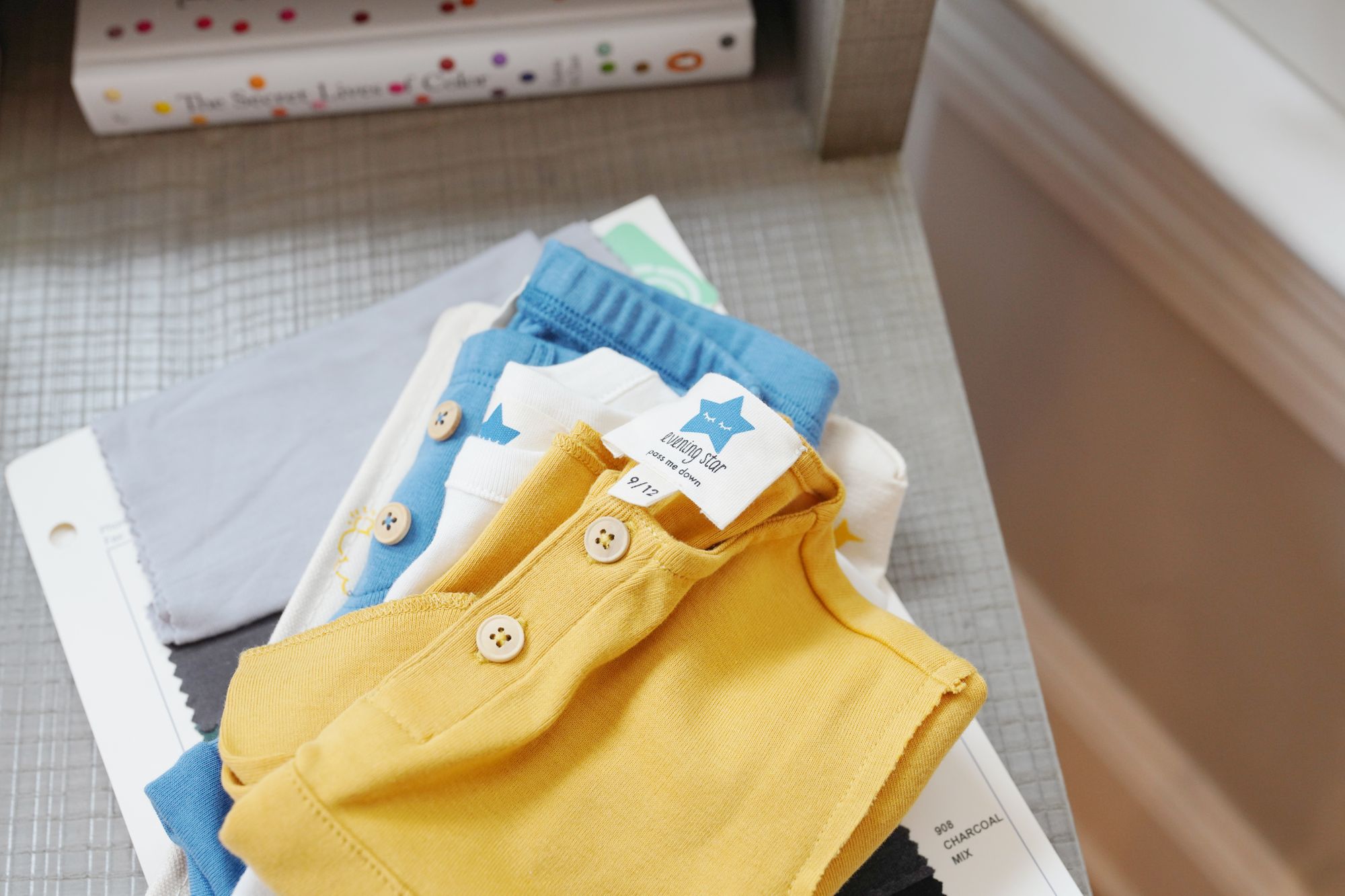 And.. ta-dah! Evening star baby is a collection of soft and stylish basics for toddlers, made from sustainably sourced materials. Weston first conceived the idea years ago when she had her first baby, Vesper, (whose name means "evening star" in Latin). Vesper's godmother had sent a package with exquisite European clothes made with luxurious fabrics. With the cute accents and high attention to detail, she couldn't wait to dress her daughter in them. However, the outfits never really saw the light of day, as she found herself reaching for the boring but easy, plain white onesies day after day.
"I thought about it for a while and kept coming back to this: why can't the pieces that bring you the most joy be easy, sustainable, and wearable, so you can actually enjoy them?" – Weston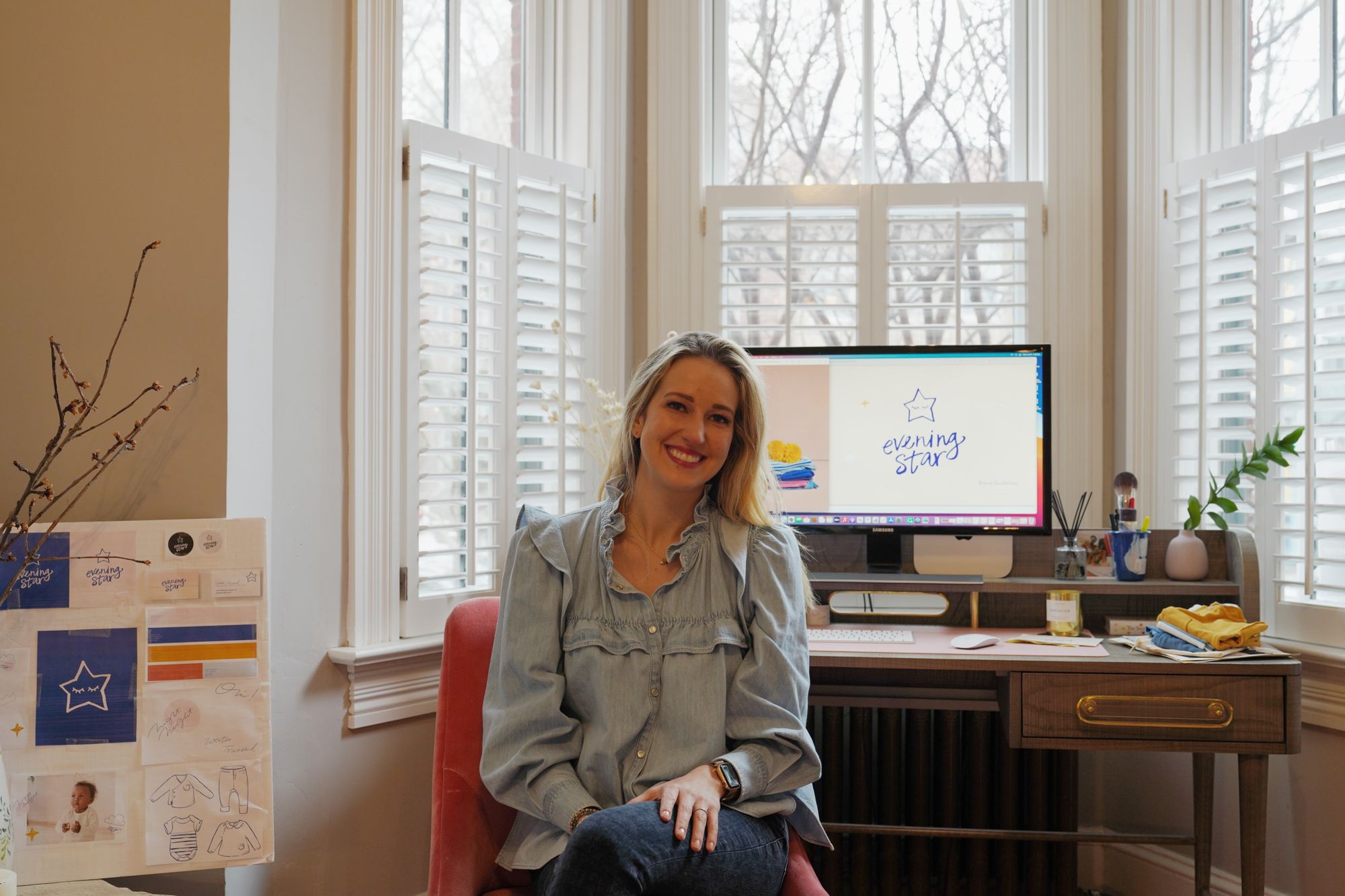 Searching for the ideal creative

Weston knew that strong branding would be critical in breaking through a very crowded baby space, and also an important way to bring her products, values and personal story to life. She thought to herself, "how can you talk about all the things that are true and important to the brand and still be whimsical and playful? It is a kid's brand after all!"
At first, the idea of finding the right creative felt daunting. She needed someone who "got it", but could also take the idea to the next level. By luck, she was introduced to Manureva Studio. "I know someone that would be absolutely perfect for you"! And truth be told, they were!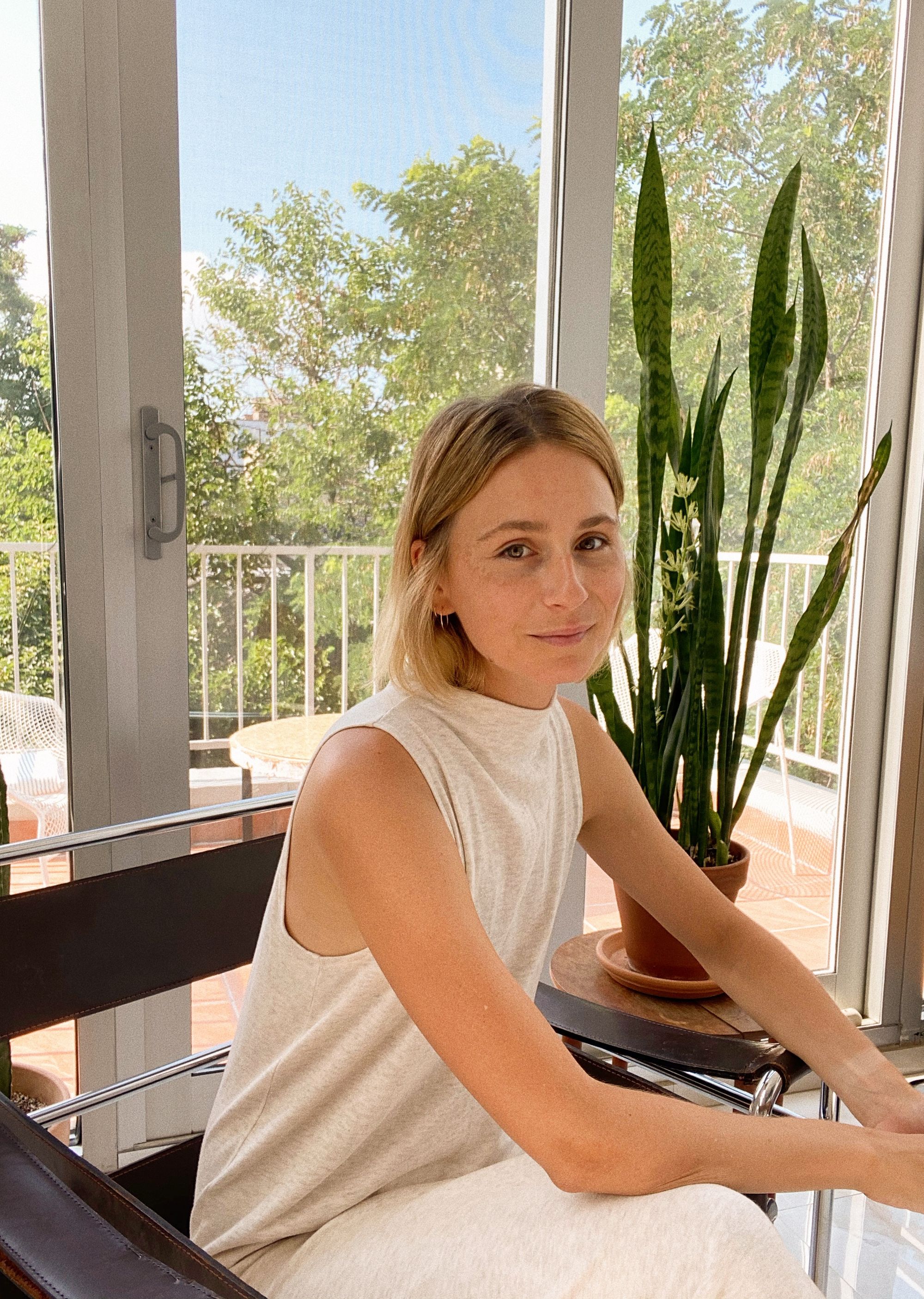 Maud Passini is the French-born designer who runs Manureva Studio and set its fine arts approach to branding. Maud is a graphic designer and illustrator by trade, so she brought on creatives with strong skills in other areas to help her run the studio. Their favorite projects allow for creative freedom and innovation, and have a focus on femininity and sustainability. It's essential to them to have a dynamic relationship and conversation with the client.
"I took a look at their work online and was struck by how beautiful and elegant it was. It also didn't hurt that they'd done design work for a French kid's brand that I absolutely loved (and had pinned as inspiration). Talk about fate!" says Weston.
From concept to reality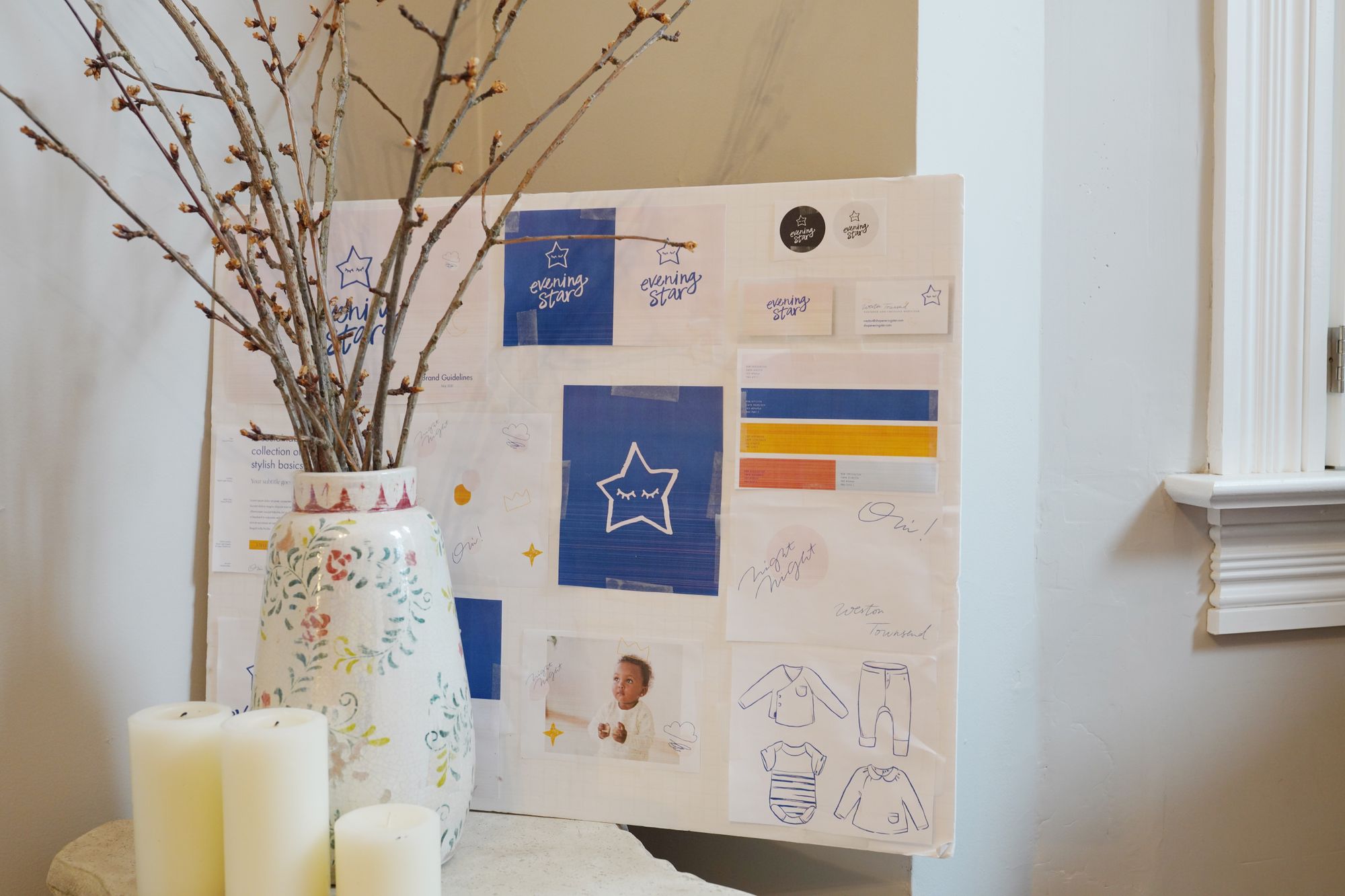 Weston says: "The whole concept of evening star is how do you make something--be it a onesie or a pair of baby leggings--feel special but easy at the same time. Those are 2 words you don't hear often together. So I knew when I started this process that I wanted the same concept of dichotomies to be extended to the branding: elegant but relatable, whimsical and inspiring but authentic, fun but understated. I knew how I wanted the branding to feel but I didn't necessarily know how I wanted it to look, other than having an obsession with a very strong French blue."

"Our inspiration really comes from what the client expects from us. We respond to 'we want something efficient and trustworthy', or 'we want something warm and friendly' with visual ideas. It's like creating a visual language, in a way. We are massively inspired by fine art, colors as well as small, random things we see in our everyday life. " – Maud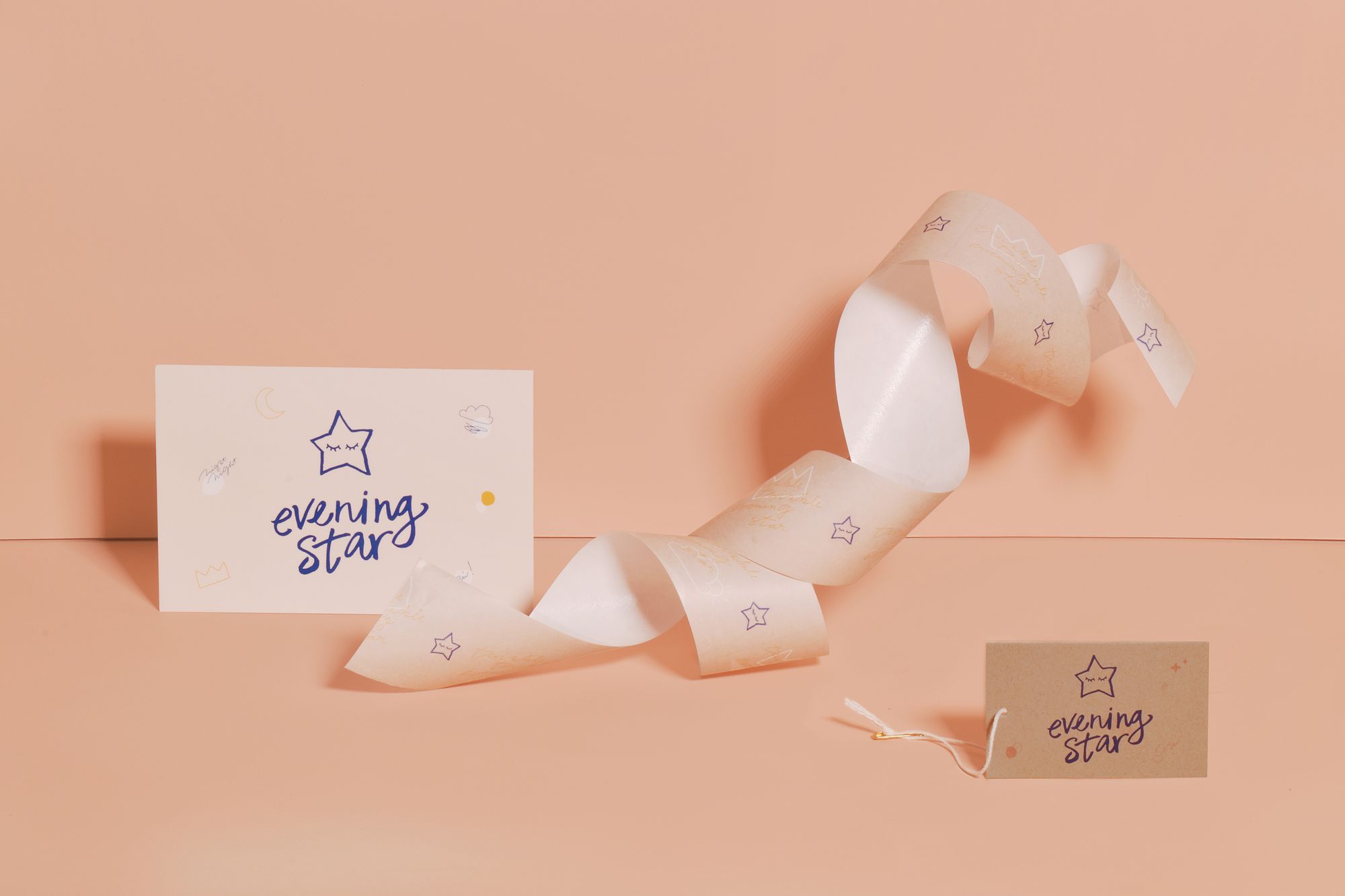 For evening star baby, the word 'whimsical' and images of happy kids running around European streets were striking! Maud and Weston landed on the idea of incorporating hand-drawn elements into the branding, reminiscent of children's doodles but at the same time sophisticated.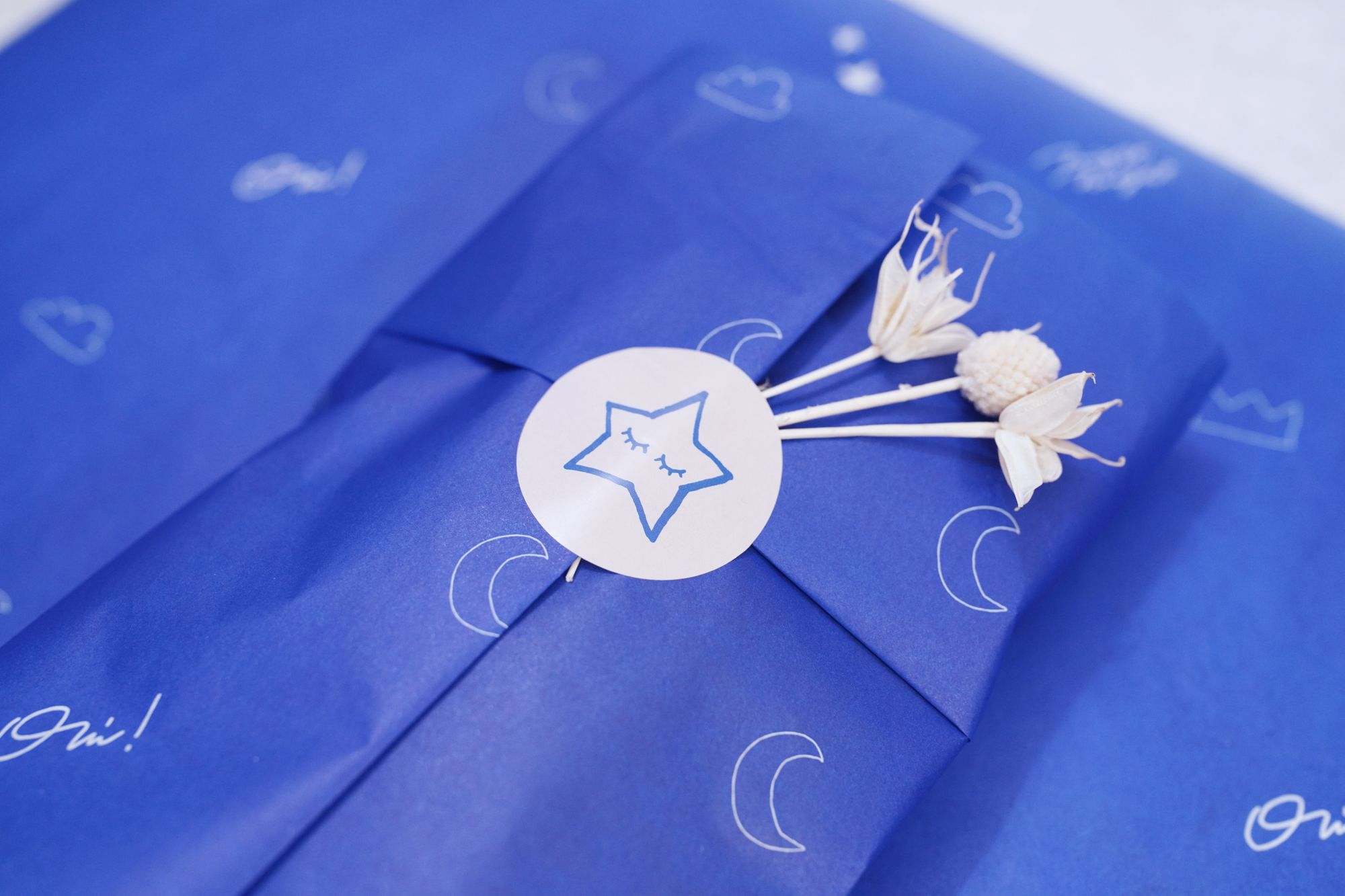 Manureva Studio recommended noissue and Weston immediately fell in love with the company's commitment to sustainability and design-forward approach. Sometimes you hear sustainability and think boring, muted colors. With noissue you can have both beautiful AND sustainable packaging-the best of both worlds! She never knew she she could get excited over sustainable packaging, but preparing each order has brought her so much joy and she hopes that it extends to her customers as well.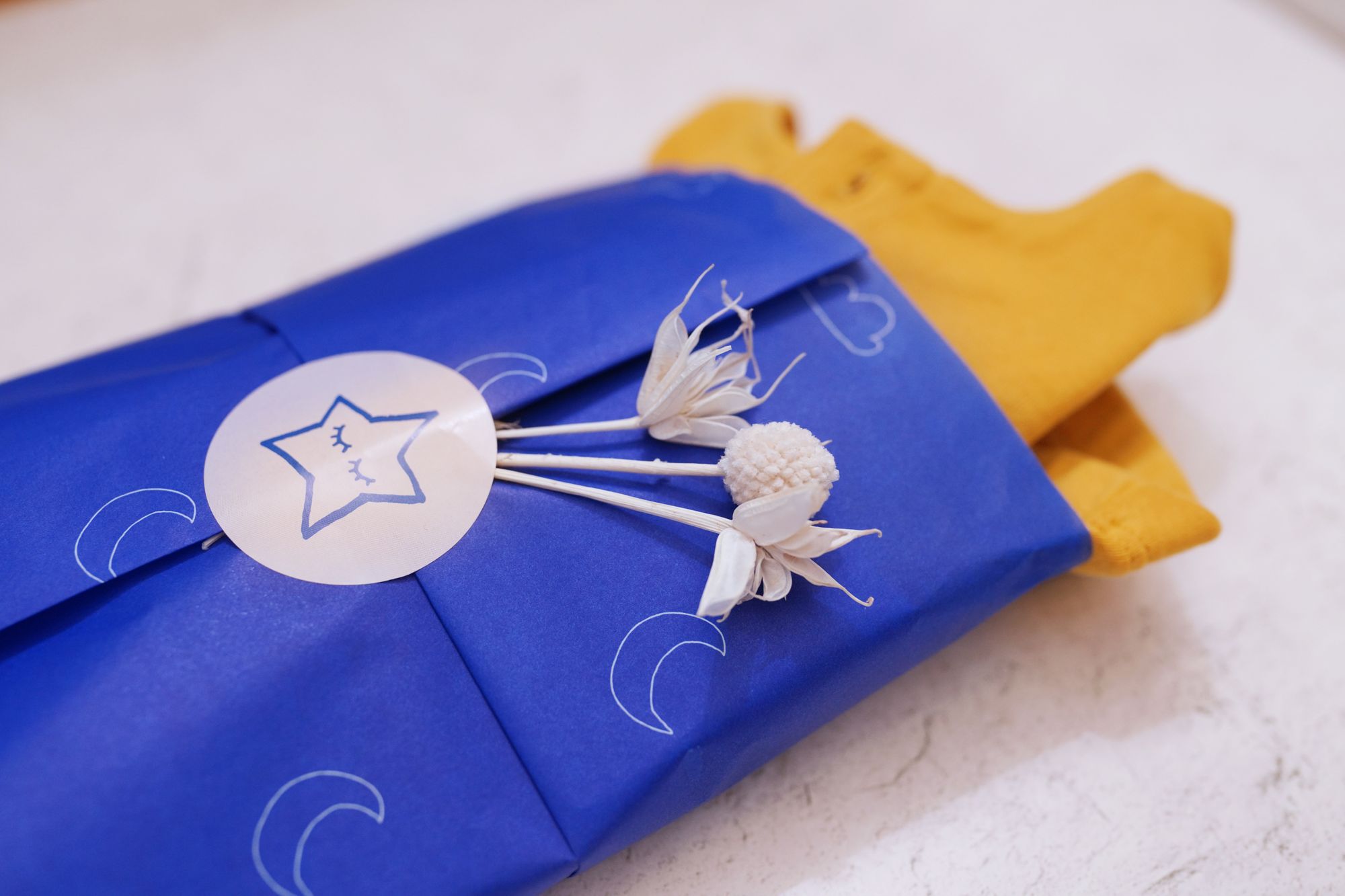 "We went through this process during such a unique time in our country's history; Manureva Studio is based in Brooklyn, NYC  and I am based in Washington D.C., 2 cities that have gone through so much in the past year. Working with their team was truly a bright spot for me in an otherwise crazy, hard time! And I thank Manureva Studio so much for creating the branding of my dreams." - Weston
Maud adored the simplicity and sustainability factors and how Weston valued their style and approach. She encouraged them to be super creative and to have fun, making the whole collaboration enjoyable and worthwhile.
---
Evening star baby offers a sustainably sourced collection of soft and stylish basics specifically made for babies and toddlers. Wearable and special baby clothes all available at affordable prices.
Find out more about Manureva Studio and evening star baby here:

Manureva Studio
Creative Profile: https://www.noissue.co/partners/creative-community/manureva-studio
Website: https://www.manurevastudio.com/
Instagram: @manureva.studio
evening star baby
Website: https://www.shopeveningstar.com/
Instagram: @shopeveningstar