Simple but eye-catching. You can't go wrong with a Meredith McRae design. She's the perfect go-to freelance creative for those looking to bring a little extra to their brand without going over-the-top.
We were lucky enough to get to know more about this creative visionary and learn about her style and the fun she's had with collaborating with beautiful, Canada-based plant shop, Foli.
So without further ado, here is featured creative of the week, Meredith McRae!
Creative: Meredith McRae
Tell us a bit about yourself and your design practice?
My name is Meredith McRae, I'm a graphic designer and Art Director working in Toronto, Canada. I find the most joy in branding new and small businesses - taking someone's dream and efforts and helping to make that a tangible reality. I've worked at a few agencies here in Toronto, as well as client side, and for the second time in 10 years , have gone full freelance about a year ago.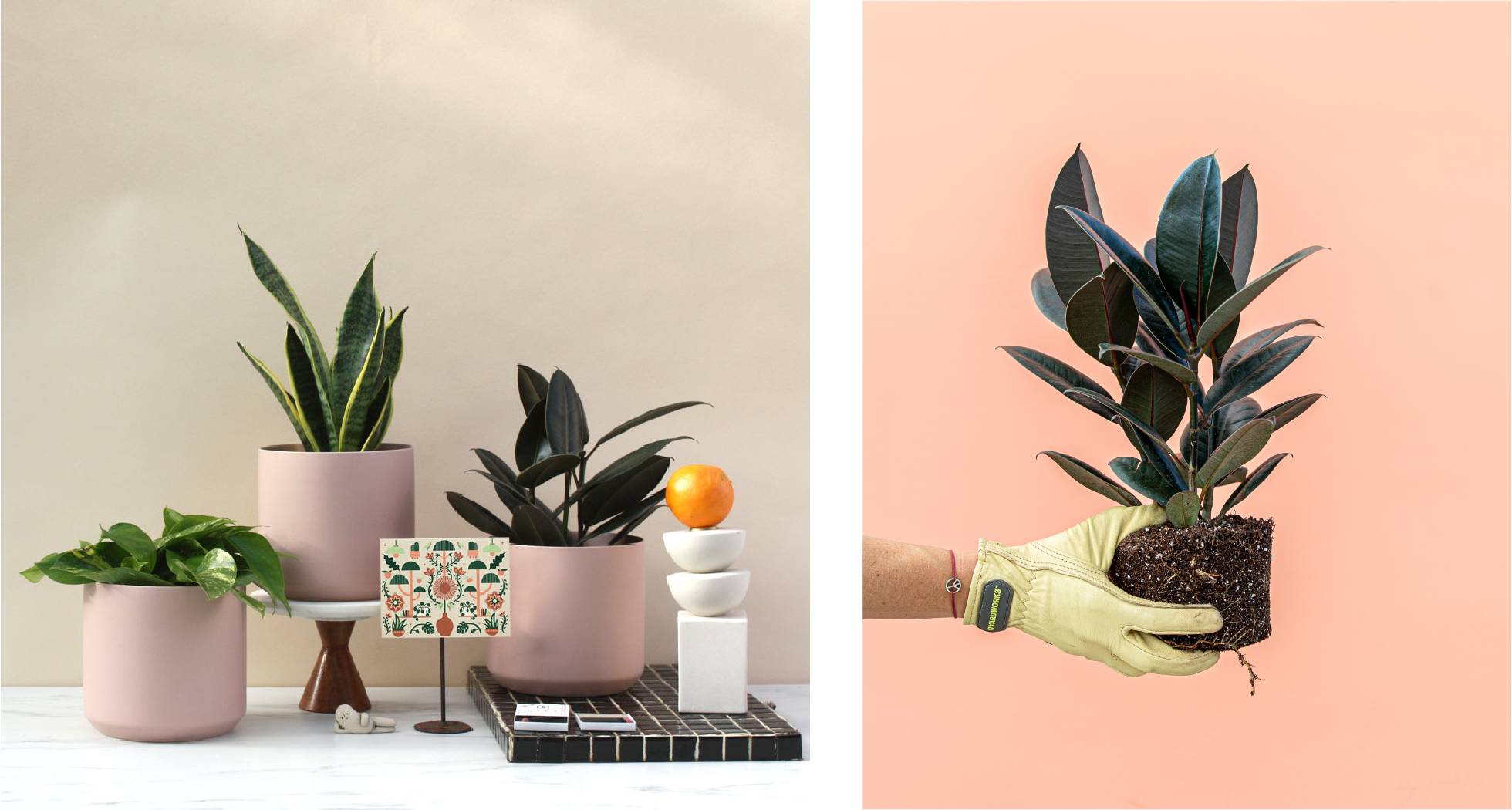 ‌Tell us a bit about foli and their products/business?
Foli delivers 'Healthy plants in perfect pots, right to your door'. It's a great concept of letting people buy unique and well cared-for plants, with a bit more of a stylish aesthetic and modern online experience than say a garden centre or a big box store. The owner Emily is amazing - She started the company with her brother last year - she works from a greenhouse with a small team - She is an entrepreneurial powerhouse.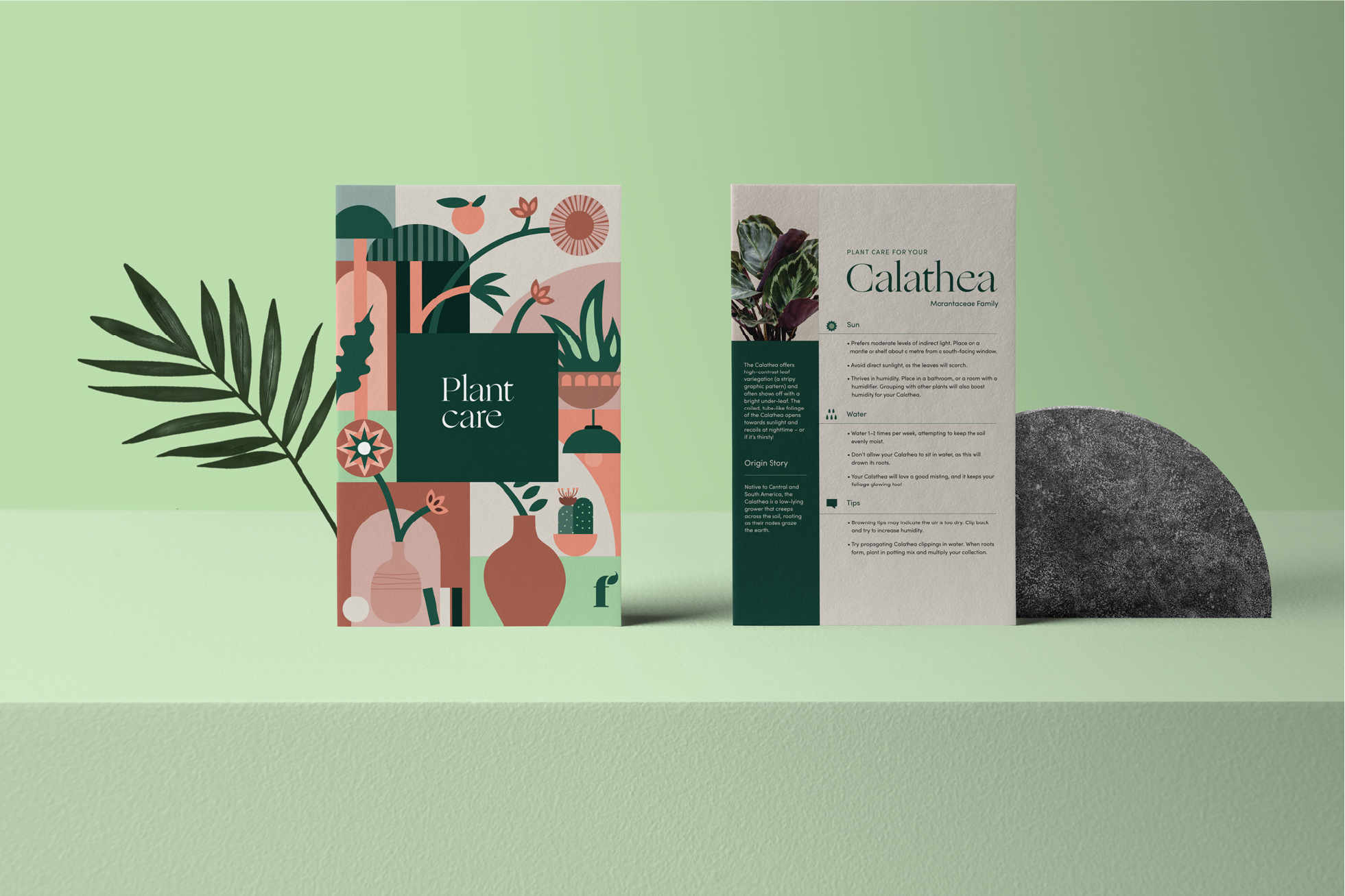 ‌How did you and foli begin to work together?
We knew each other through a friend, and then I did some branding for said friend @forttreehouseco, and our relationship bloomed from there! It was a perfect time for me, I was thinking about making the move to freelance at the time, working on some smaller freelance projects on the side, and when Em reached out with this super-fun project it was the push I needed to make the jump!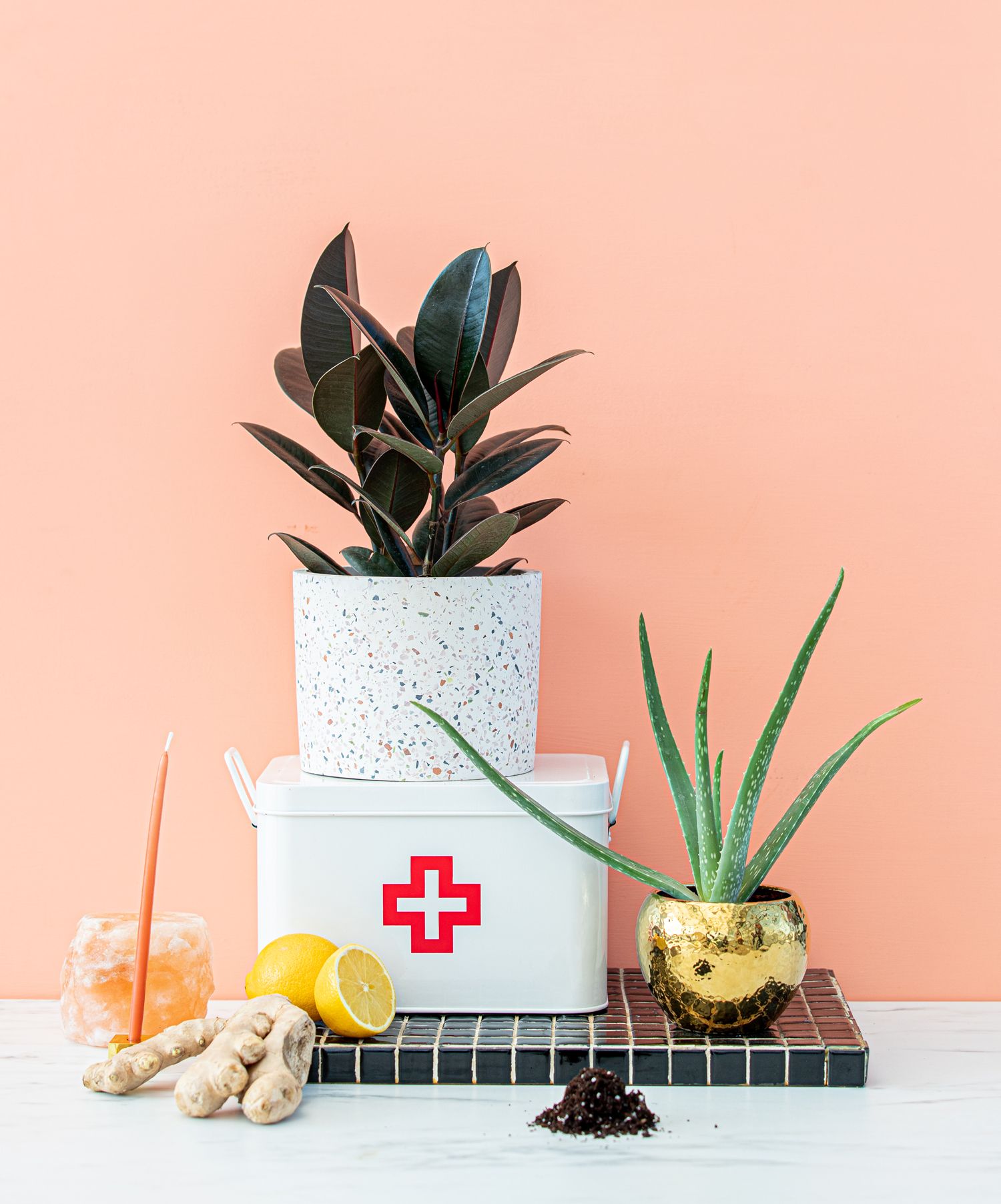 ‌What inspires your designs?
I think the client and project themselves and the product or company values - basically the "boundaries" you often have to work within as a designer are usually an inspiring place to start for me. After that it's anyone's game - Art, books, interior design, travel, textiles, textures, trends, retro designs,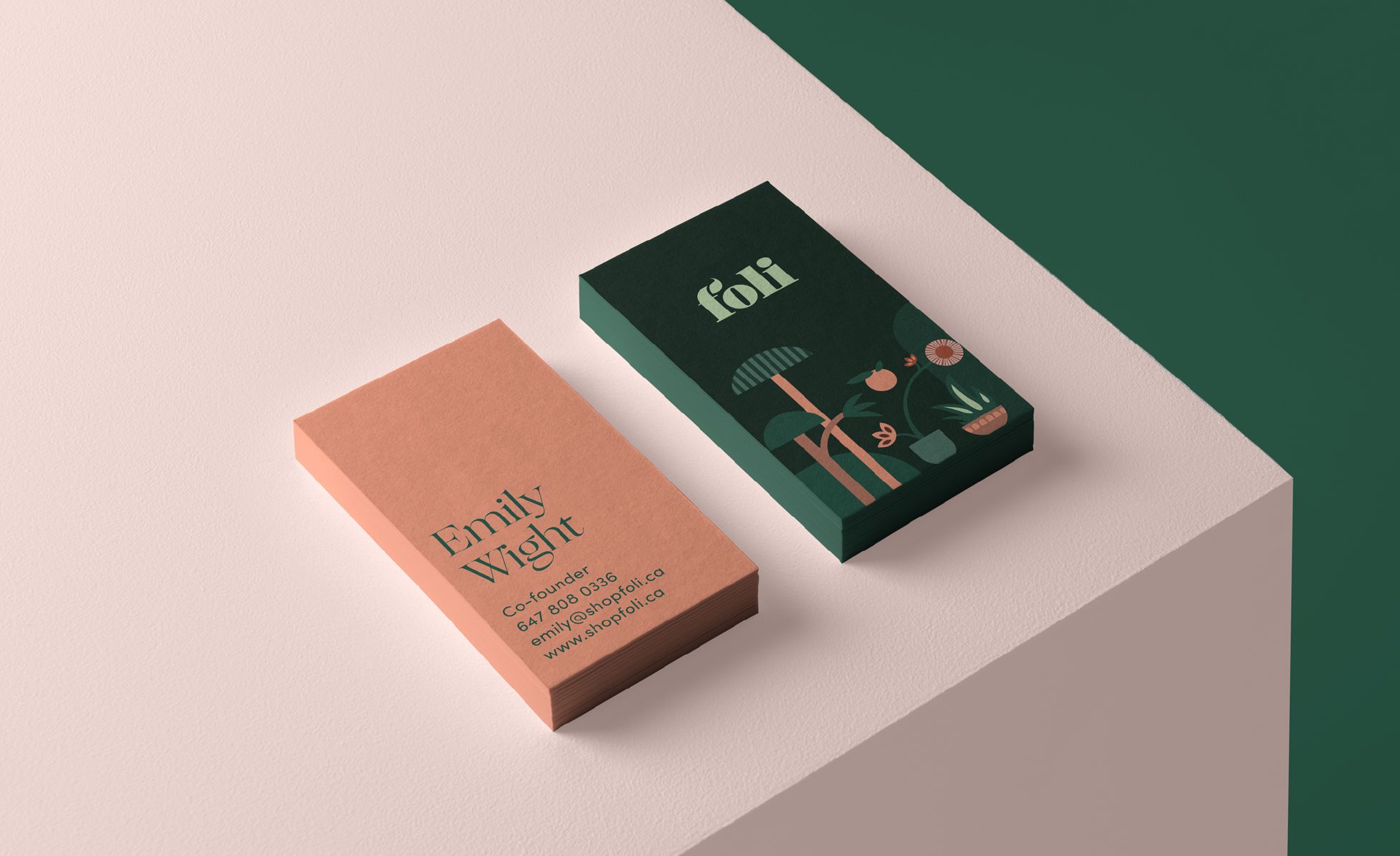 ‌‌What was something that stands out about this collaboration for you?
This really was a dreamy project - It's exciting to design something when you relate to the product this much and are basically the target audience. it was easy to use design empathy to help make decisions.
Plus, the owner Em has been an absolute dream of a client - we work really well together, she gives me a ton of freedom to 'do my thing' and I respect her creative ideas and feedback whole heartedly.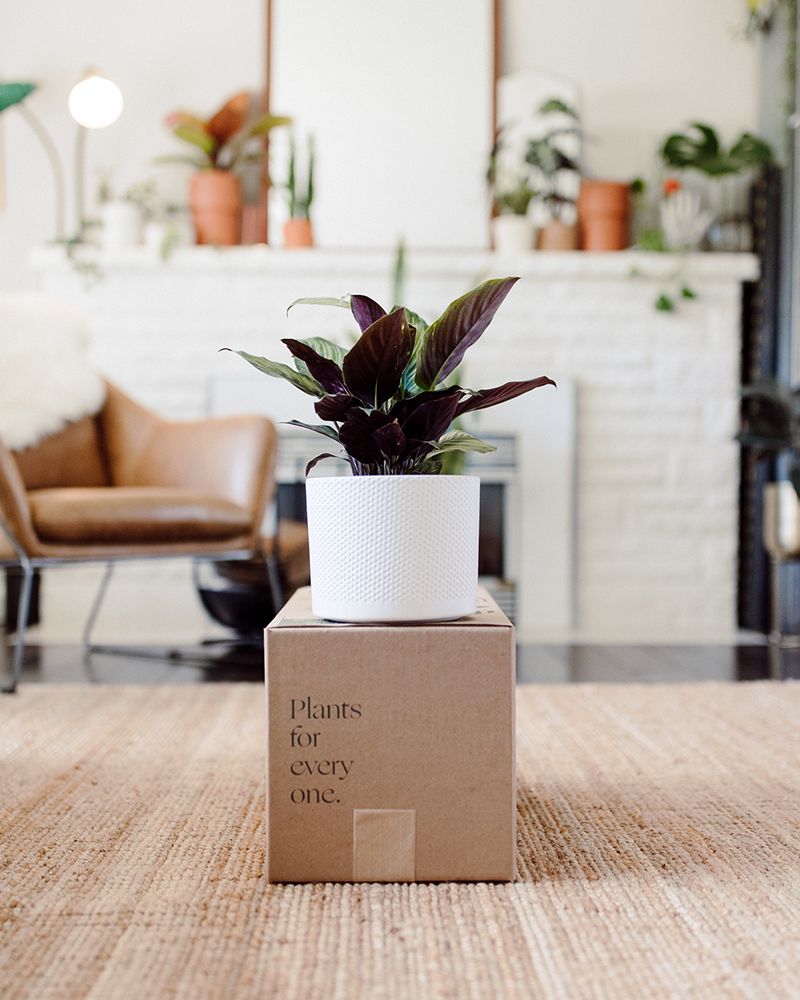 ‌‌Why did you choose noissue for packaging?
I'm a firm believer in tangible products having a 'user experience'. It's not just the end product that should be branded, but thought should be applied across the whole journey - from the minute a customer clicks on your ad, is taken to your website, the language used, the checkout process, the aesthetic consistency, it should all play a part in that customer's experience with you as a company. And with tangible products like plants - the fun continues in the shipping, packaging and unboxing experience, where you can insert moments of delight through elements like the branded tissue paper, stickers and tape. It's all in the details!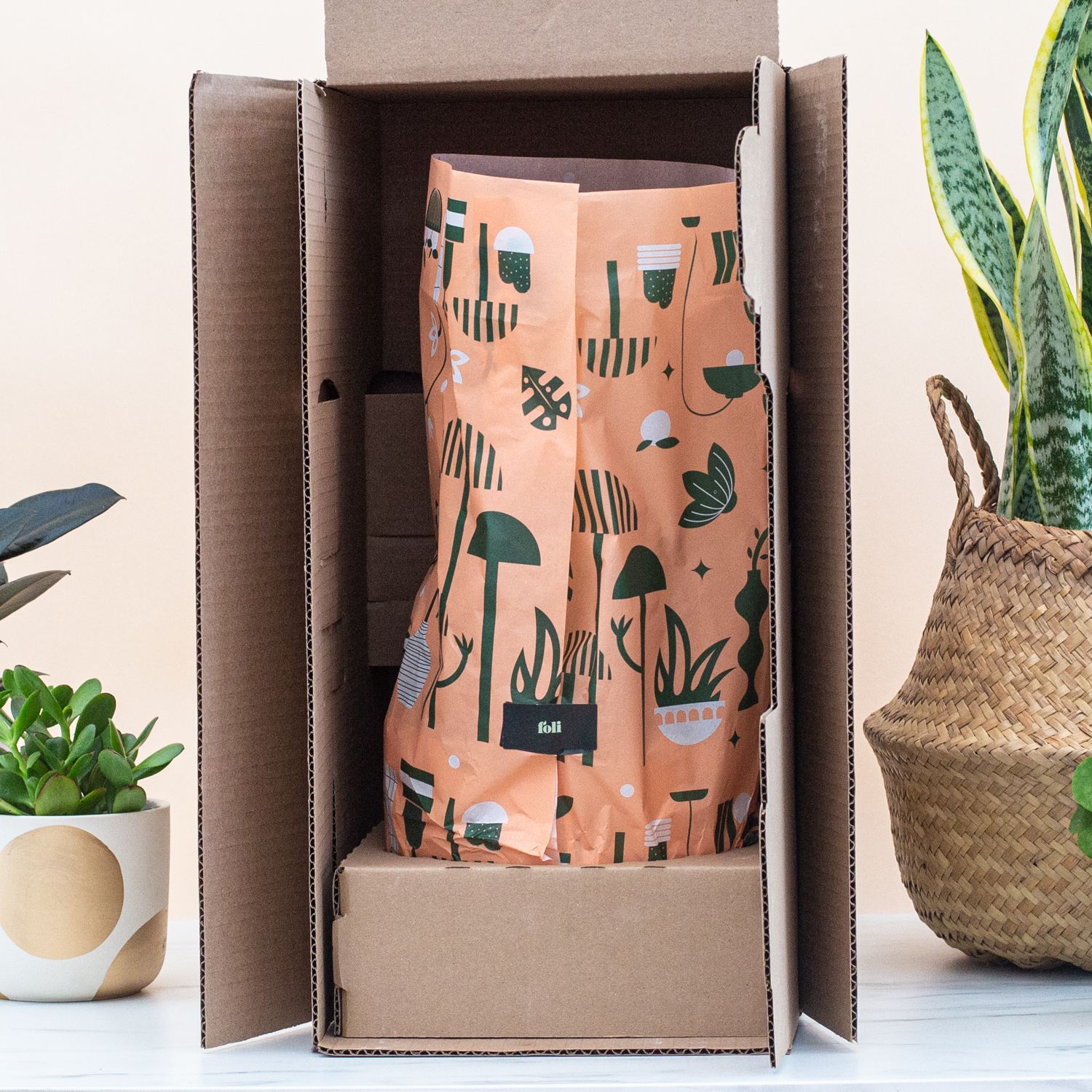 noissue is a small business's dream come true - you have the ability to completely customize your designs, order in low quantities Plus, noissue cares about the environmental side of packaging, so I can feel good using them, when branding can sometimes leave an unnecessary footprint.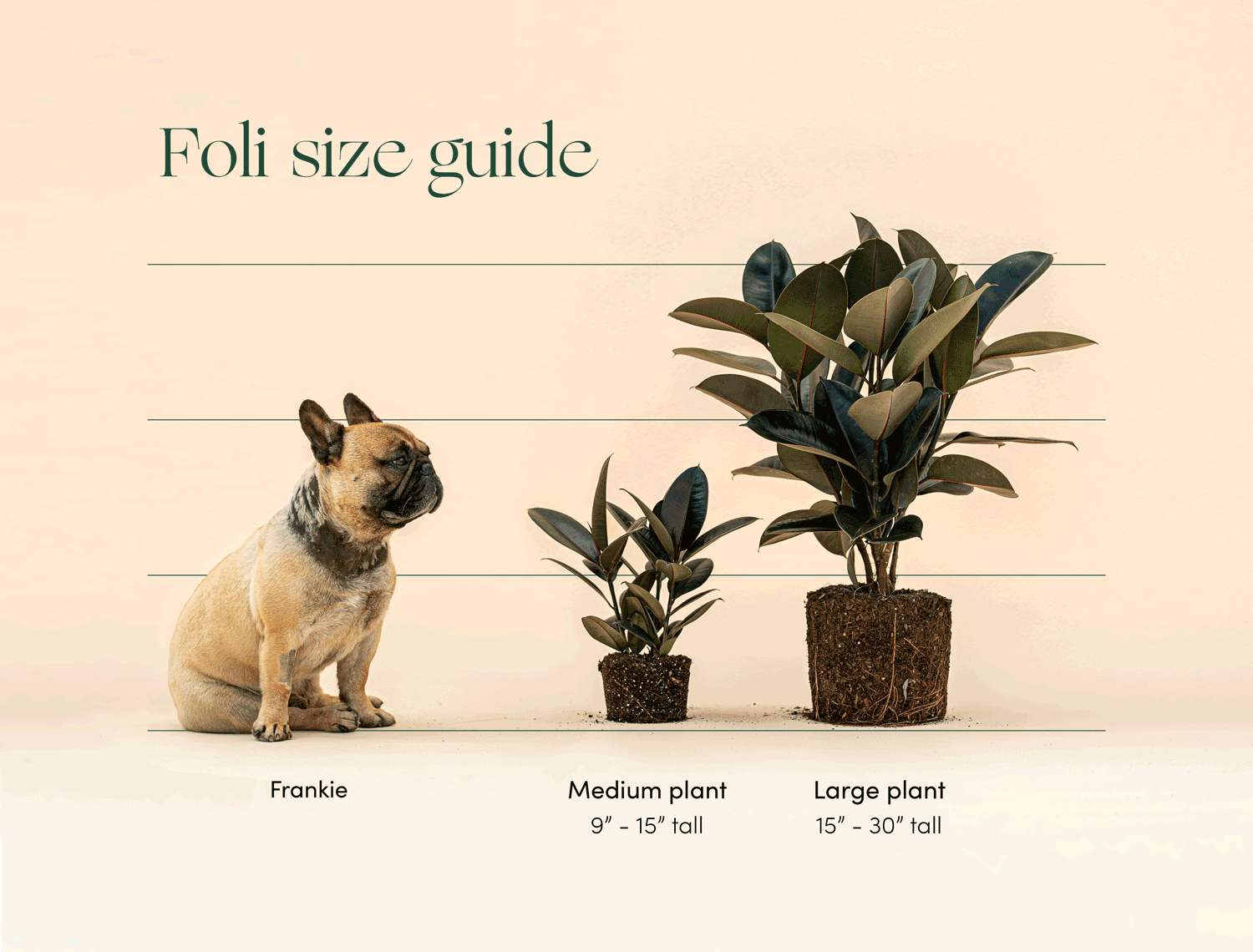 ---
Find more of Meredith McRae and Foli here:
Meredith McRae
‌‌Instagram: @mmmcrae‌‌‌
Foli
Website: foli.ca‌‌
Instagram: @shop_foli