Fabrik, founded by Sarah Hardie, is all about transparent, slow & ethical fashion. When creating her label, Sarah had a set of priorities that she was determined to adhere to – she wanted to create a beautiful, timeless range of clothes using only natural fibers like cotton, linen and hemp. She also wanted them to be made by a group of seamstresses that were well paid and actually enjoyed their work.
Based on the South Coast, and extending its production to a sustainable studio in Bali, Fabrik is a brand built on the foundations of transparency in the fashion industry. As with every business, having the perfect branding as its foundation was an absolute essential. Together with Rachel Abbott of Pearls of Ponder, they work hand-in-hand in making sure that Fabrik's packaging is always fresh and on-brand.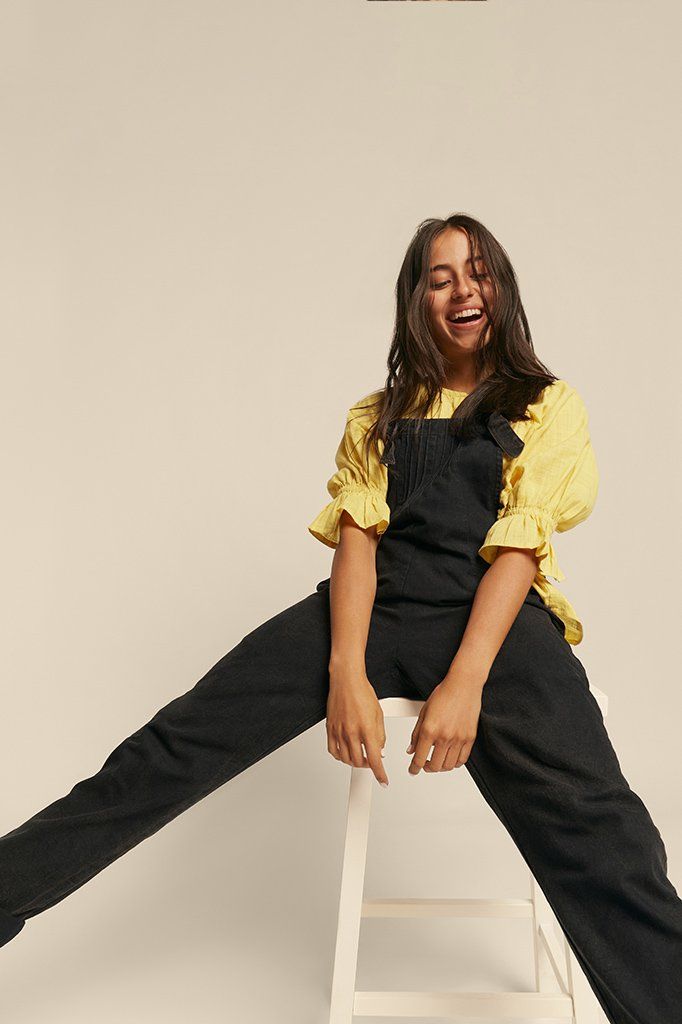 With hand-dyed botanical prints and an ethical ethos, Sarah takes slow fashion to a loving and humble place. She takes most of her inspiration from vintage prints from hand-me-downs and gifts from those close to her.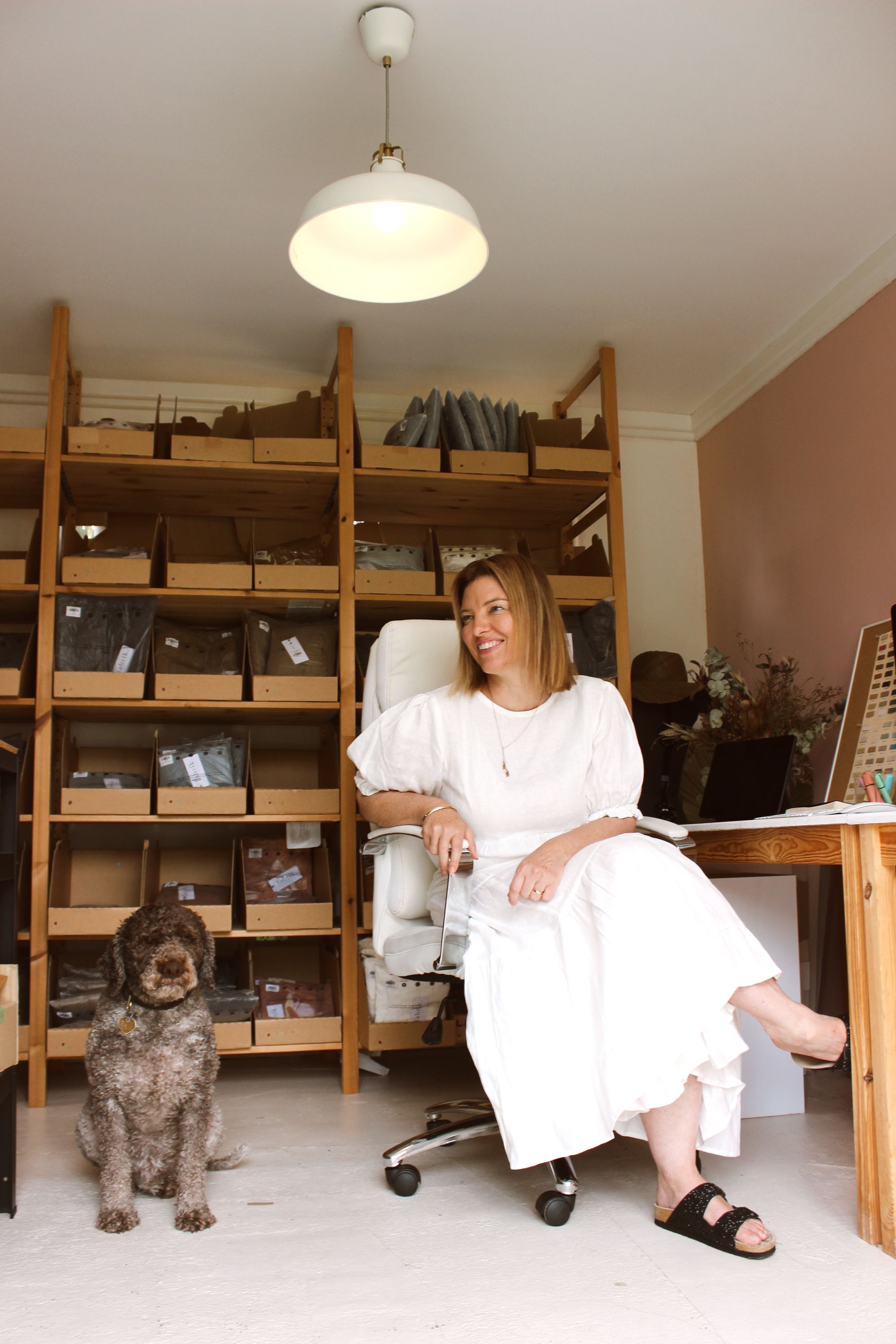 Sarah makes it a priority that the branding and packaging for Fabrik resonates with her label well. In order to keep the consistency and freshness of her brand, it is absolutely essential to work with the right creative who can produce these desired results.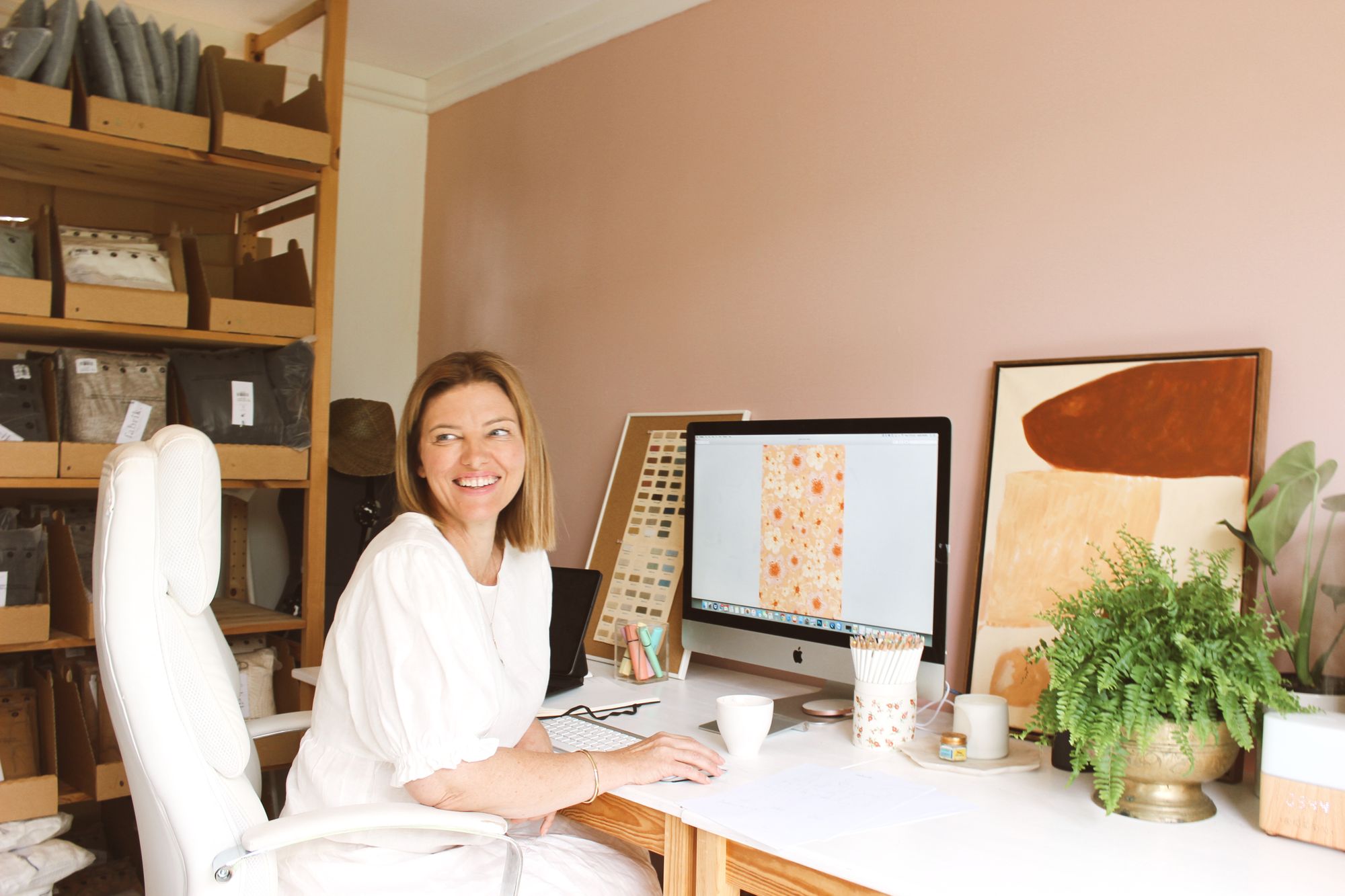 Rachel Abbott is a designer who creates under the name Pearls of Ponder. She is currently based in the beautiful beachy suburbs of eastern Sydney, but also has clients located down the coast and in Victoria. She loves to work with brands that are passionate about doing good for people and the planet and is creative to her core. Her aesthetic pays homage to nature and hand-made details and she aspires to be a creative director.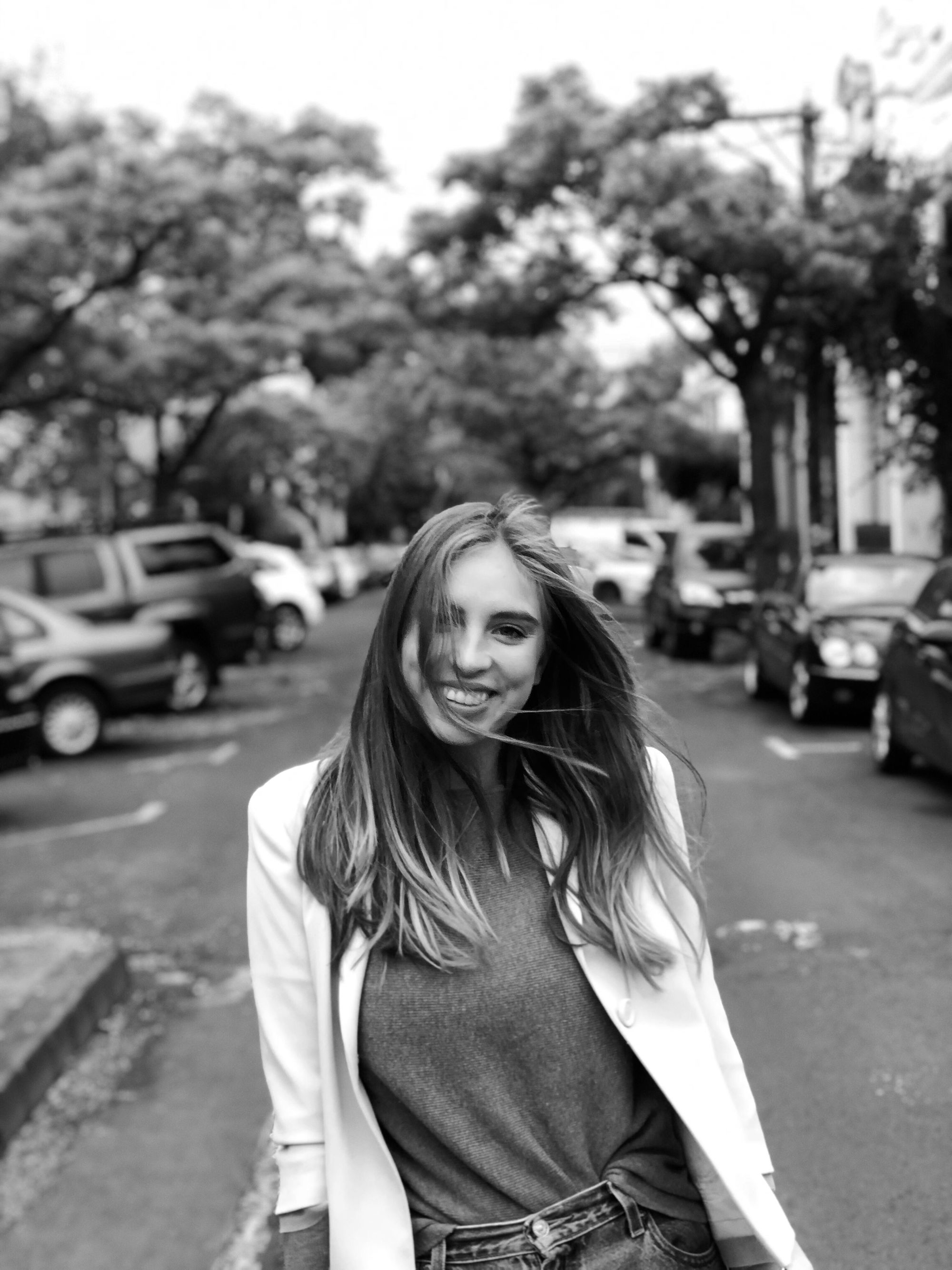 "I am a multi-disciplinary graphic designer who enjoys creating almost anything under the sun, from videography and social campaigns to branding and writing. I try my best to work for brands that care for the good of the environment & people - sustainable and ethical companies. I love seeing campaigns from creative concept through to final products and I enjoy creating designs for tangible assets - there is something so nice about holding something you have spend hours labouring over on a screen." - Rachel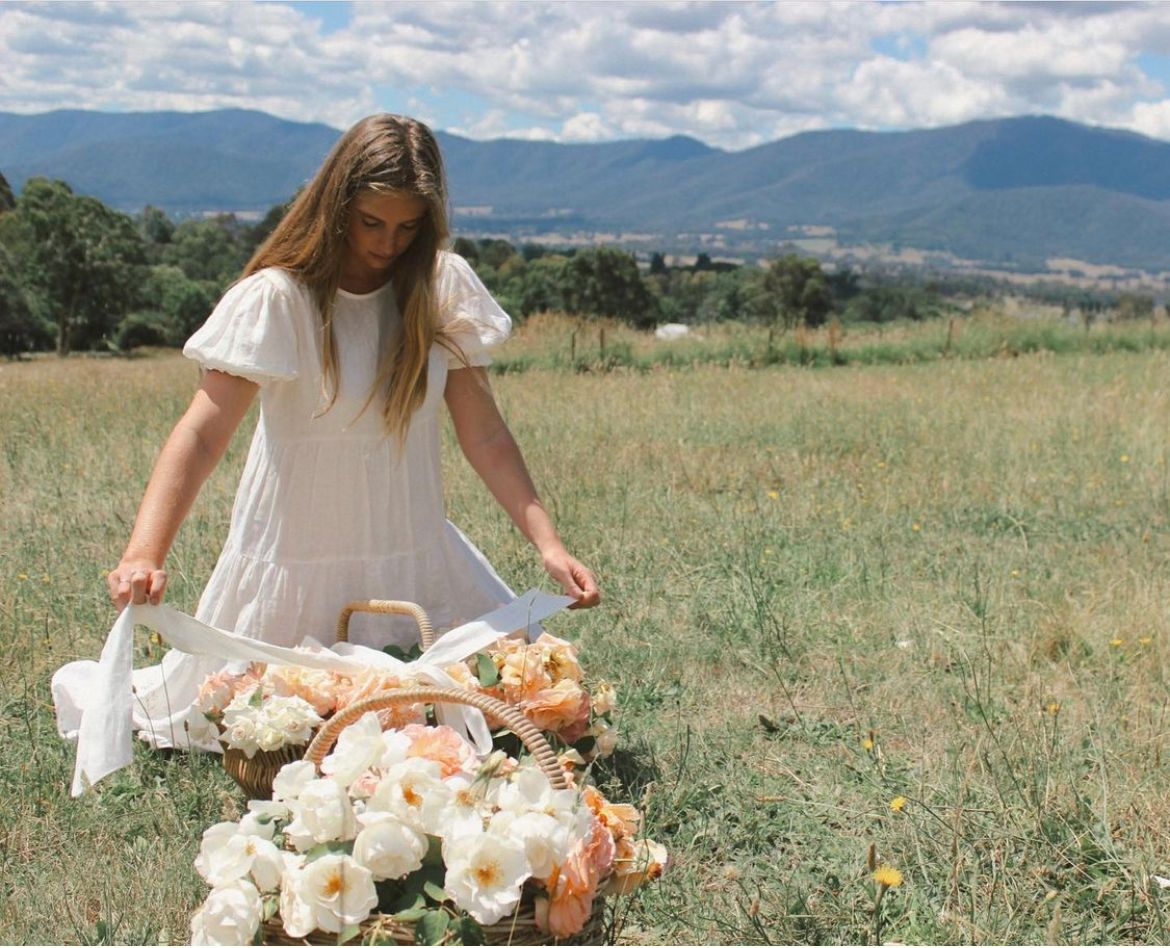 Having already worked together on multiple projects, it was a no-brainer for Sarah to turn to Rachel as the creative behind her brand's packaging. Rachel had a good grasp of Sarah's visions and never failed to deliver amazing results.

Sarah says: "I always aim for designs to reflect the values and aesthetic of Fabrik and tie in well with any collection so that they are timeless. Rachel has been our graphic designer & creative for over a year now, she keeps everything up to date for us. We like to switch the design up a little when we run out."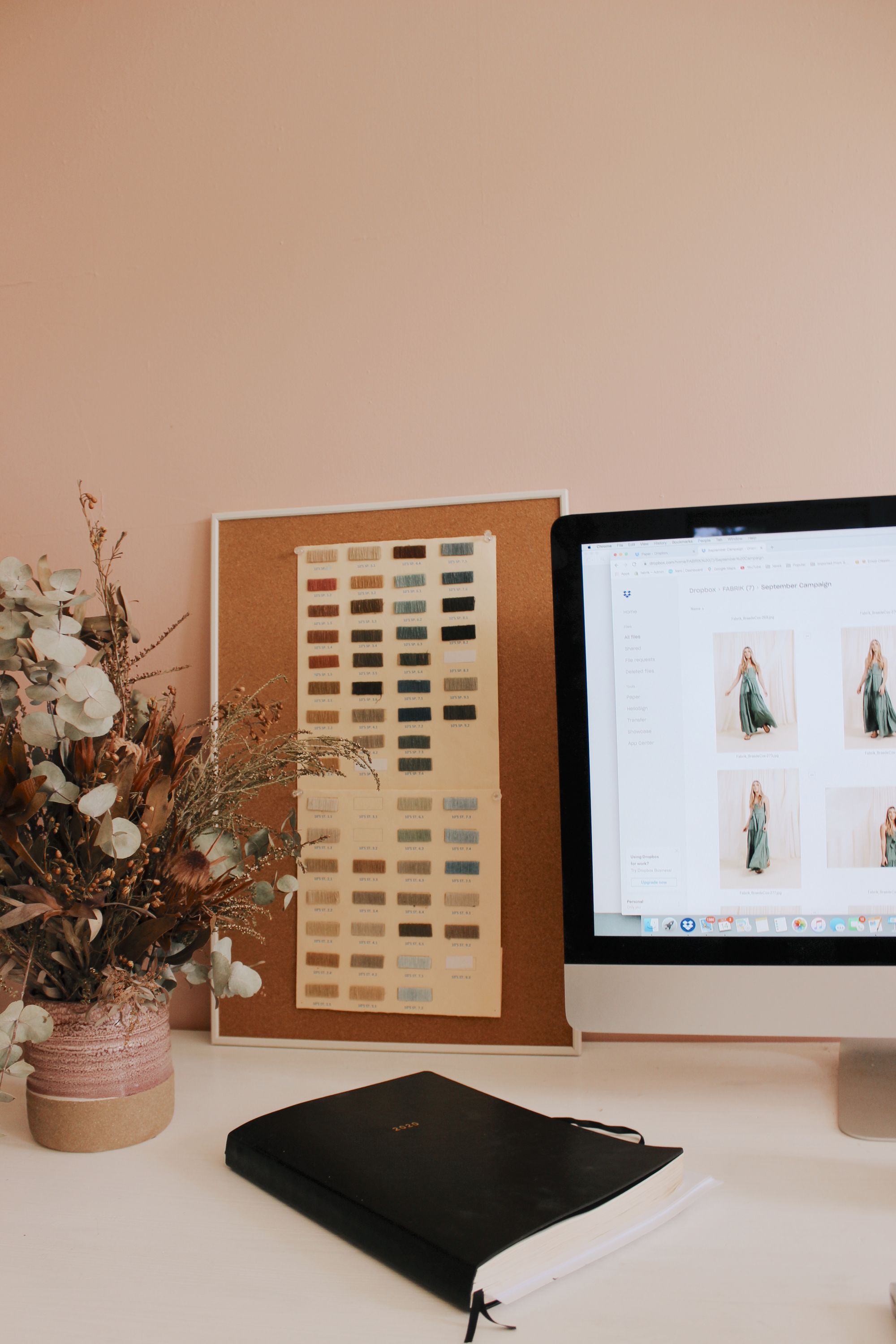 Rachel originally started by writing Fabrik's journal after she was recommended to Sarah by a friend. Since then, Rachel has been their go-to for anything design! She has also just recently finished up her university degree and the Fabrik team absolutely loves having her on the team.
"I met Sarah through another incredible local business that I worked for in Thirroul called Noel & Gladys. I was recommended to Sarah to help write her blogs (as I have a degree in journalism and professional writing as well as design) and it all went from there! I started out by creating PDFs and writing for Fabrik's journal and slowly gained more responsibility. Now I enjoy helping to direct shoots, photograph campaigns and create design assets and weekly EDMs." says Rachel.

To get the ball rolling and plan out the designs ahead of time, Sarah turns to Rachel to discuss what possible new design they would be creating. Sarah gives her two cents on what she envisions for the updated packaging, but ultimately leaves the creative process up to Rachel.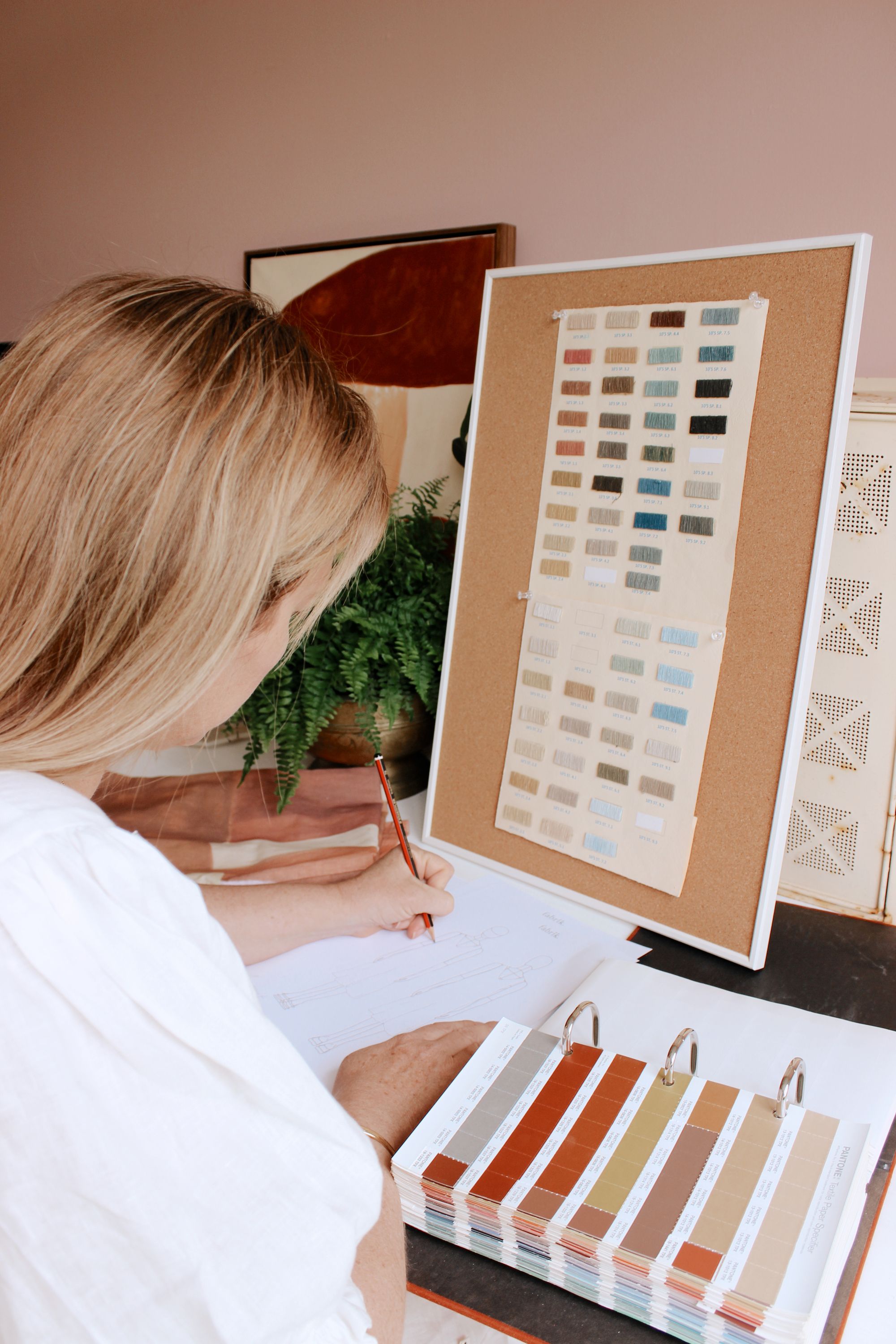 "When we begin to run low on our packaging stock I chat to Rach about what design we could do next. This time I wanted our staple pattern of gingham to shine, but I left it up to Rach to put it all together. Once I give Rachel an idea of what I am thinking, she comes up with the design and I give final approval before we order." - Sarah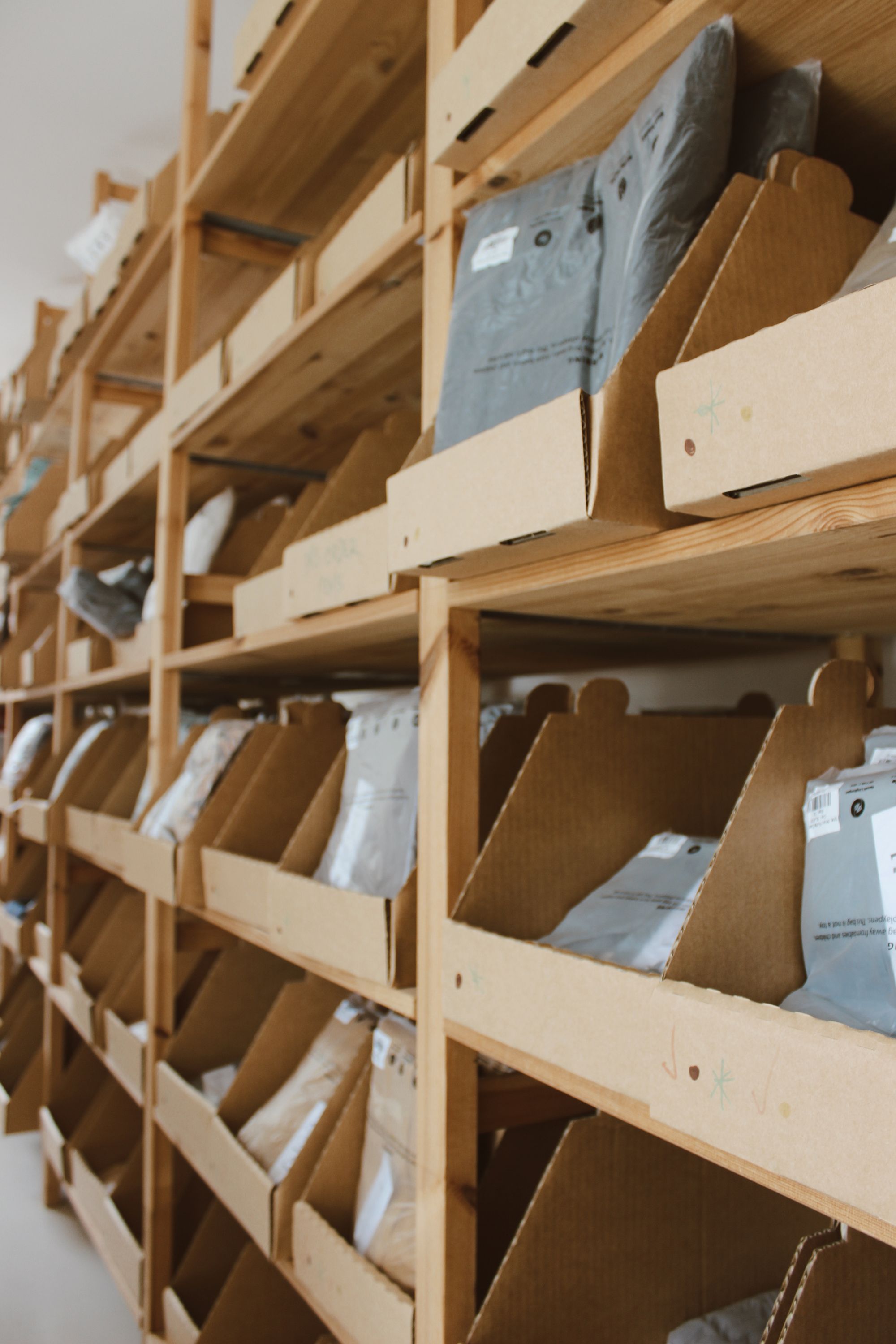 Rachel shared: "After receiving a brief from Sarah, we chat through our ideas and settle on a rough plan of where the design is heading. For these designs, we wanted to highlight the Fabrik staple print of gingham - it is a timeless print that encompasses our brand. The colour palette needed to be neutral to tie in well with the range of colour garments we ship out. I used the same warm brown on the stickers we created, which included a popular quote about sustainable fashion from our instagram as an encouragement for people to take a snap of their pretty package. I also created some smaller stickers featuring our logo in black and white to compliment our postcards. My creative process starts with some messy concepts before finalising them in specification documents and they are ready to print!"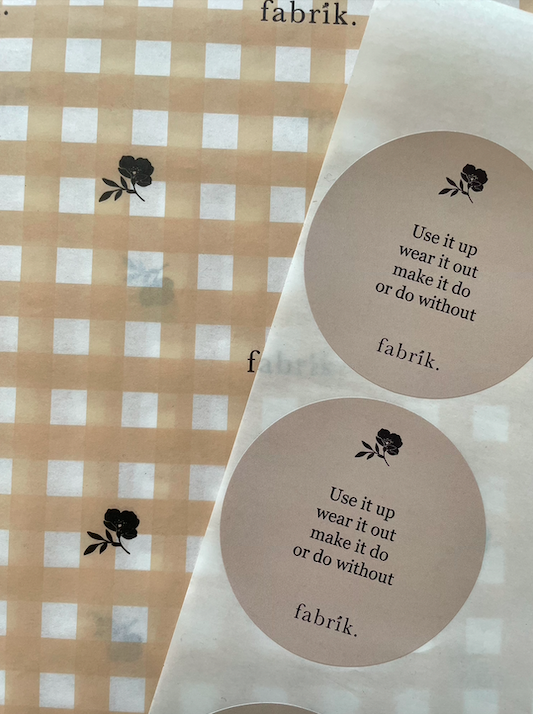 They needed to update the packaging at Fabrik and would always strive for the most sustainable options. Their garments are individually wrapped in biodegradable bags, and so Rachel came up with a tissue design to compliment it and some custom stickers to seal it all together.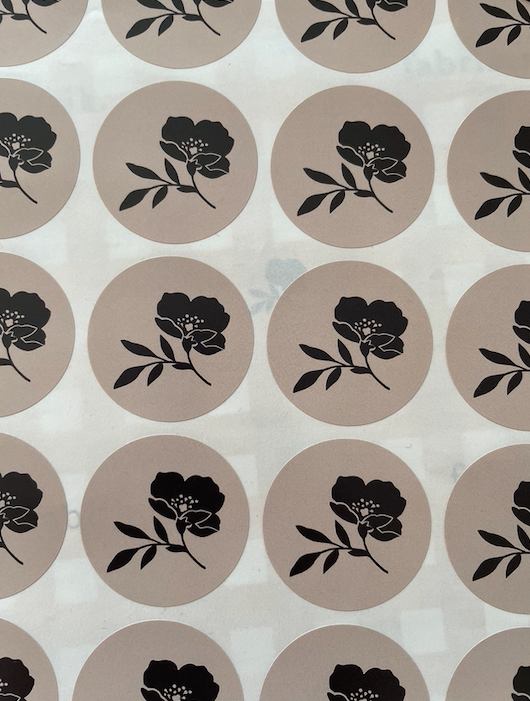 Caring for the environment is paramount to their business practice which includes everything they do, from the companies they work with to the materials they use. Being a brand built on the foundation of ethical and sustainable fashion, both Sarah and Rachel agreed upon turning to noissue to produce their packaging.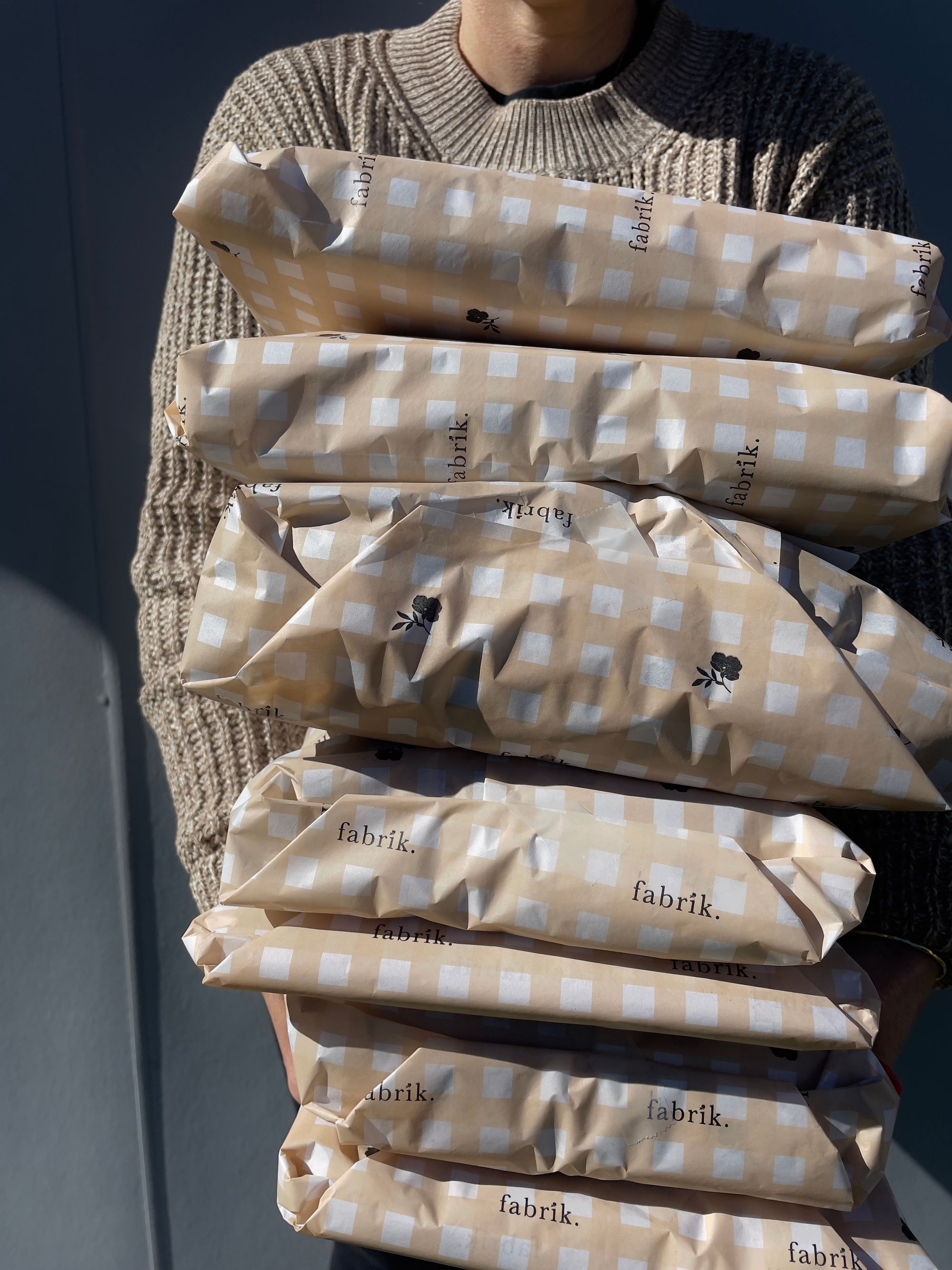 Rachel says: "Noissue's materials are 100% post-consumer recycled and even printed with soy inks, which is a huge plus for us. Honouring our ethos into the finer details is important and we love the options that noissue provides."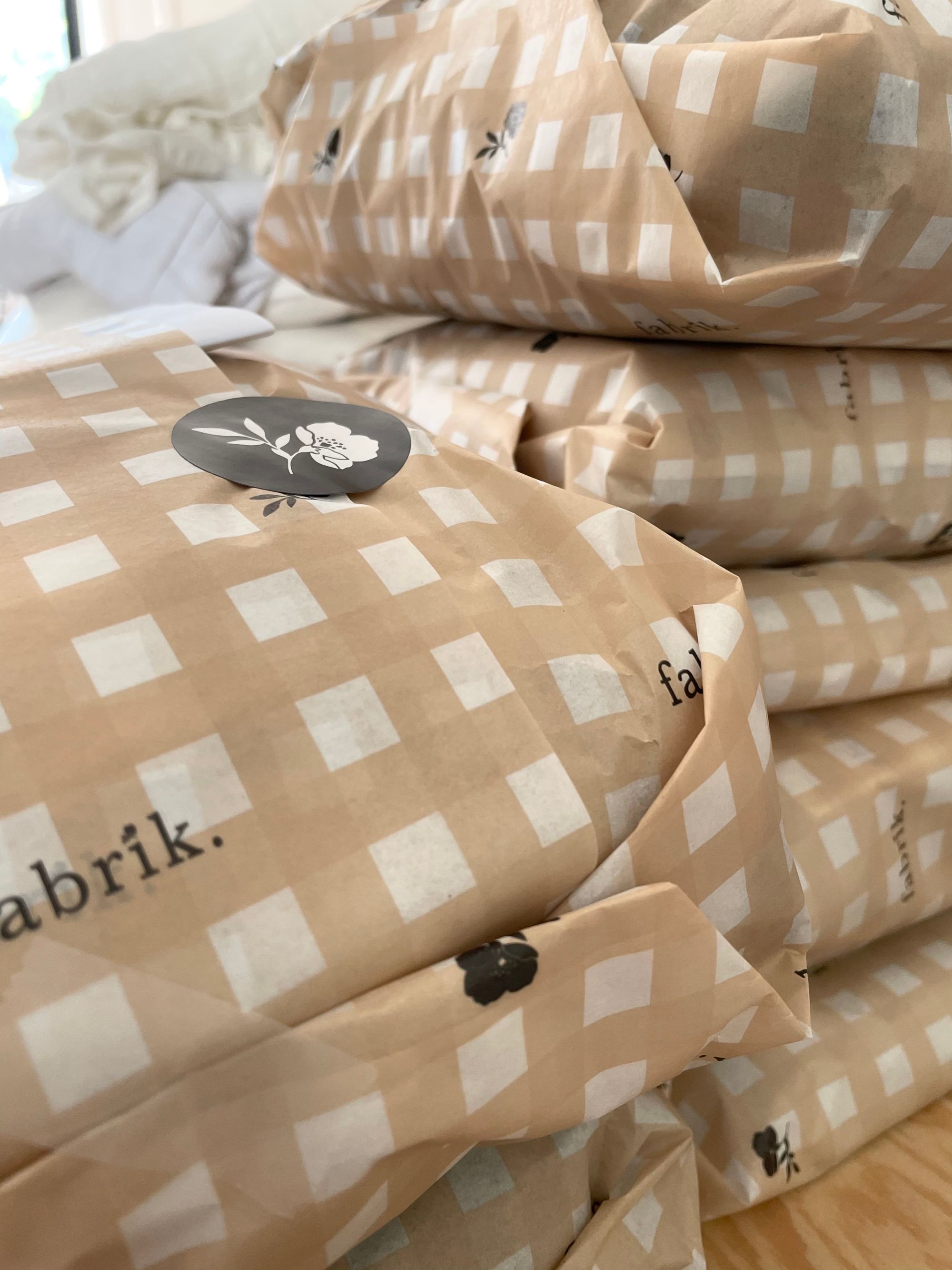 After such a successful project together, both Sarah and Rachel just had to share a few sentiments:
Sarah exclaimed: "Packing orders is always easier when it looks this good! I like to think about the smile it would put on someone's face when they receive an order from us."

Rachel expressed: "I love receiving print designs and seeing them in person! Although packing orders is a repetitive task, it can be quite calming and it is certainly more rewarding when our packages are colour-coordinated bundles of goodness."
Catch Fabrik and Rachel Abbott's packaging in action here:
---
Find out more about Rachel Abbott and Fabrik here:
Rachel Abbott
Creative Profile: https://www.noissue.co/partners/creative-community/rachel-abbott
Website: https://pearlsofponder.com/
Instagram: @pearlsofponder
Fabrik
Website: https://fabrikstore.com/
Facebook: https://www.facebook.com/fabrikstore
Instagram: @fabrikstore