Crafting custom visual brand identities for creative entrepreneurs, AnnaKate of Rhema Design Co shares with us a bit more about her creative self, design inspirations, and her collaboration with Rekindle Candle Co.

Creative: Rhema Design Co.
Tell us a bit about yourself and your design practice?
I'm AnnaKate, Brand Strategist + Lead Designer behind Rhema Design Co. I've always found myself drawn to things that are designed to be both beautiful and functional, and I like to create things that are as well. We believe your brand design should be powerful enough to speak on its own, but in order to do so, it needs to be created with purpose and strategy. That's what we specialize in at Rhema Design Co. Through in-depth research and intentional conversations, we aim to bring the soul and story of your brand to life.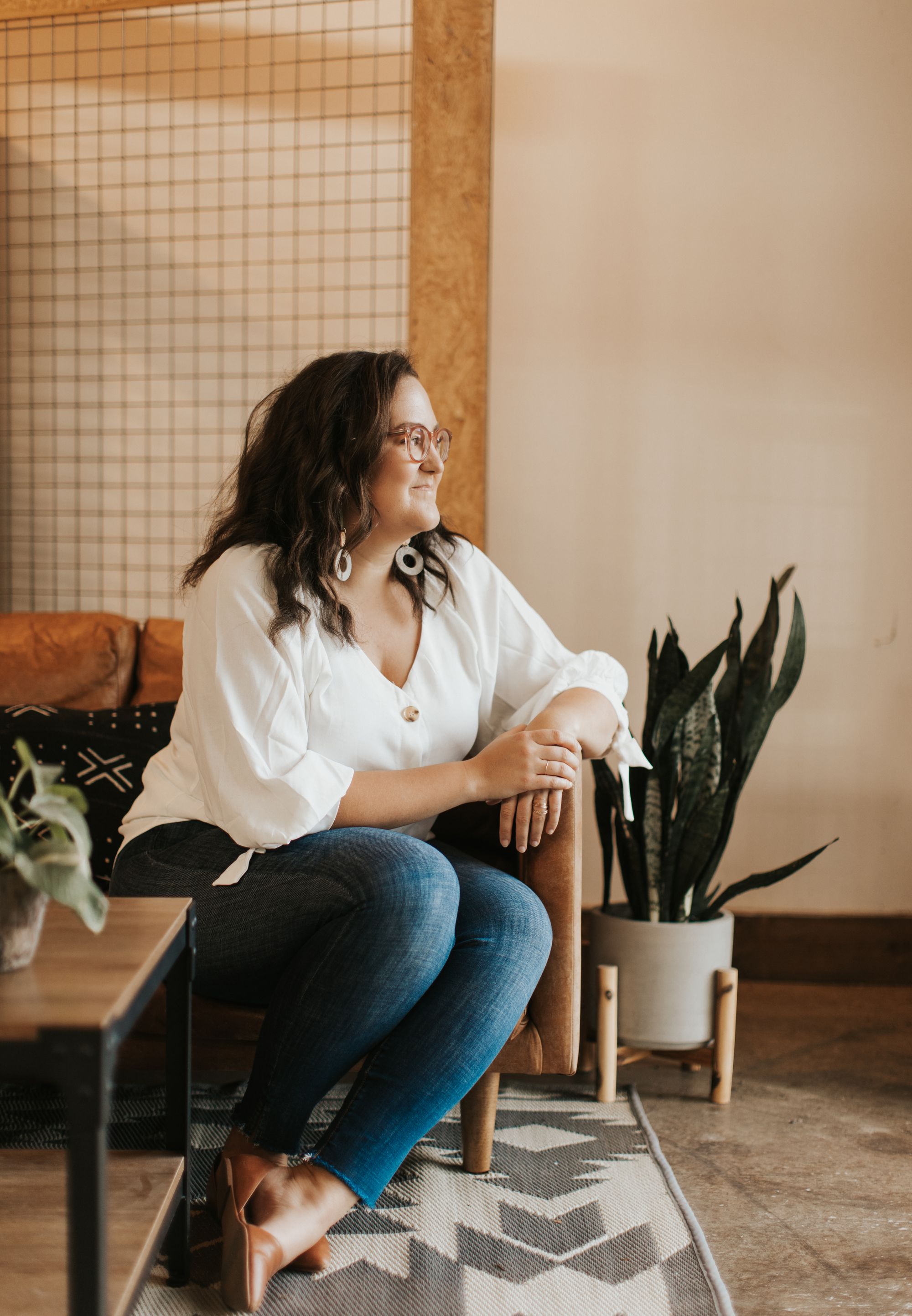 Tell us a bit about Rekindle Candle Co and their products/business
Rekindle Candle Co. is a Georgia based candle company creating environmentally sustainable soy + coconut wax candles that help feed the hungry people of Athens, plant trees, and promote sustainability.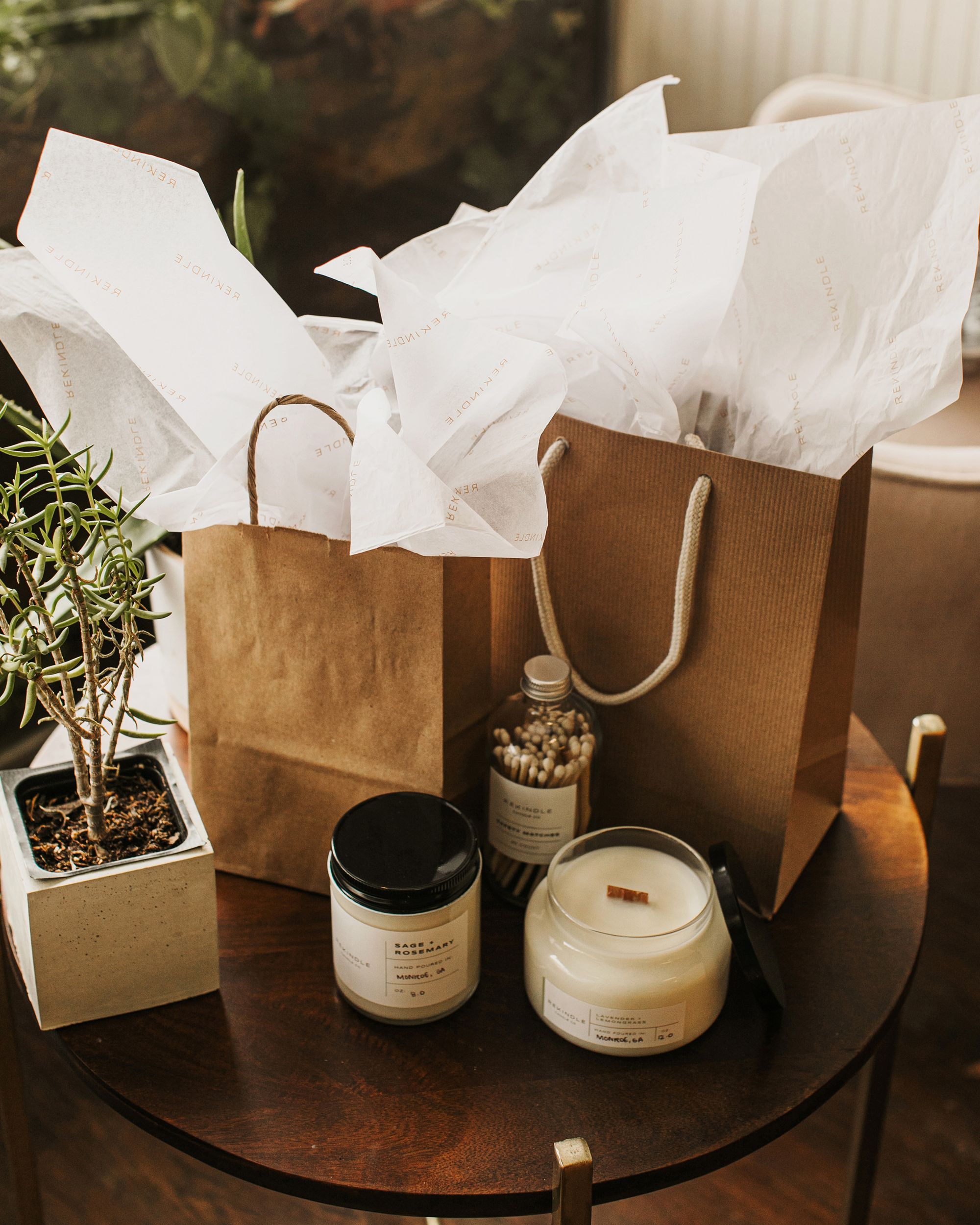 How did you and Rekindle Candle Co begin to work together?
The owners Matt & Kayley approached me early in 2019 about helping them rebrand in preparation to open a brick and mortar. Their business was growing quickly, and they knew they needed to have a strong brand identity in place to continue that growth.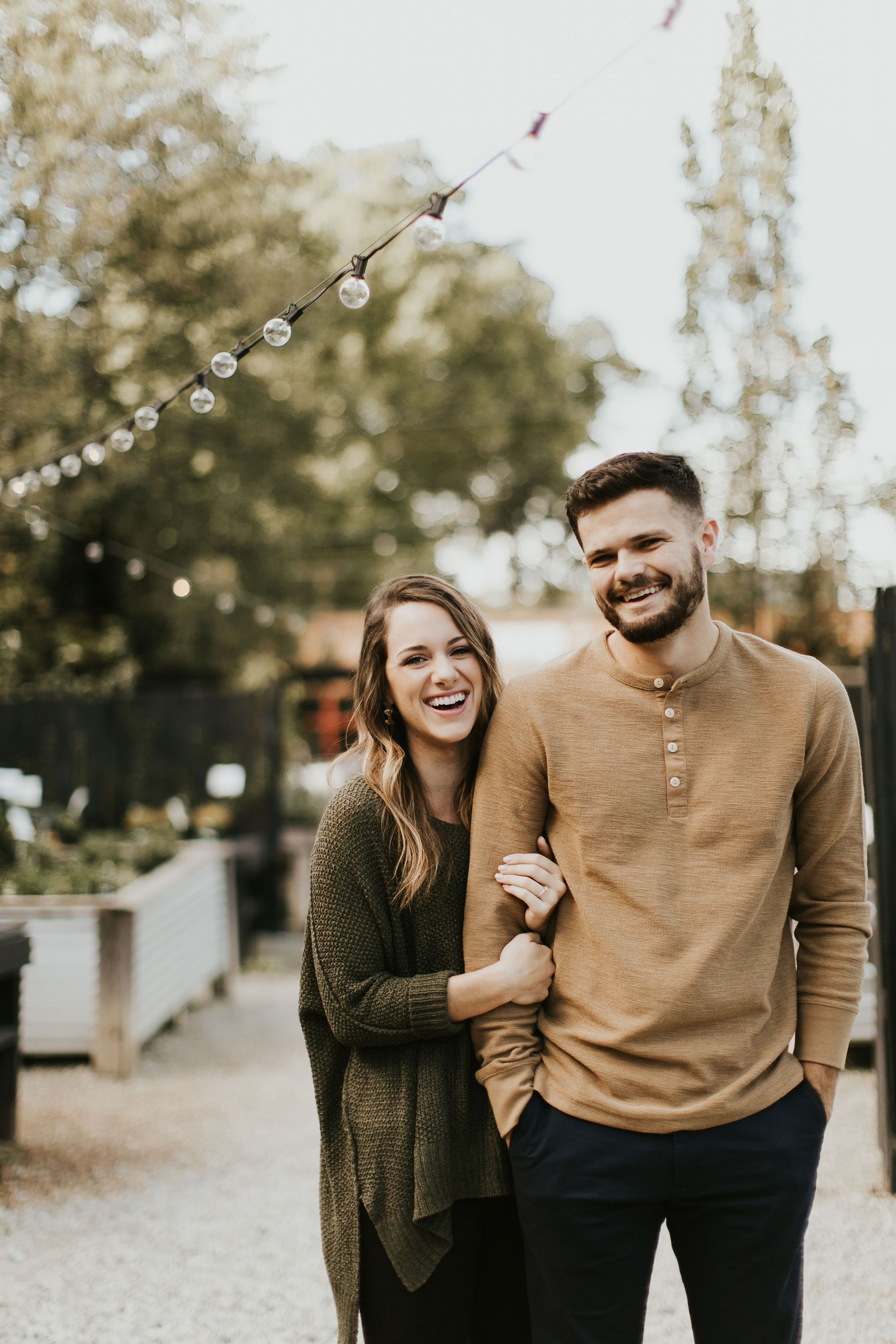 What inspires your designs?
I design with simplicity and minimalism in mind, and I'm always inspired by stories. That's why I love working with businesses who are mission-minded and working to make this world a better place.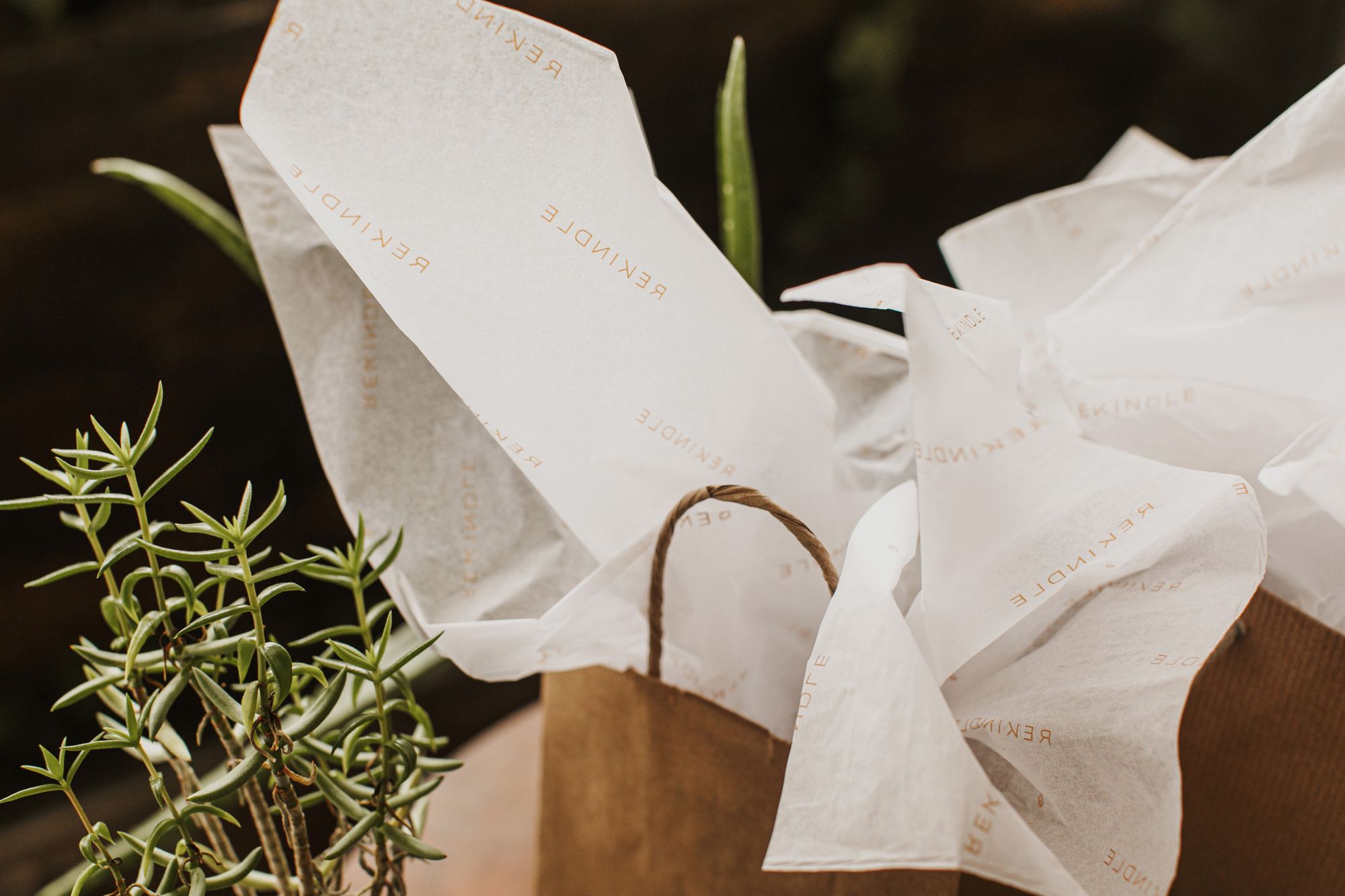 What was something that stands out about this collaboration for you
Matt & Kayley are so intentional in every choice they make, whether it's a candle scent or a large business decision. It's an honor to work alongside such intentional businesses who are working to bring good into the world.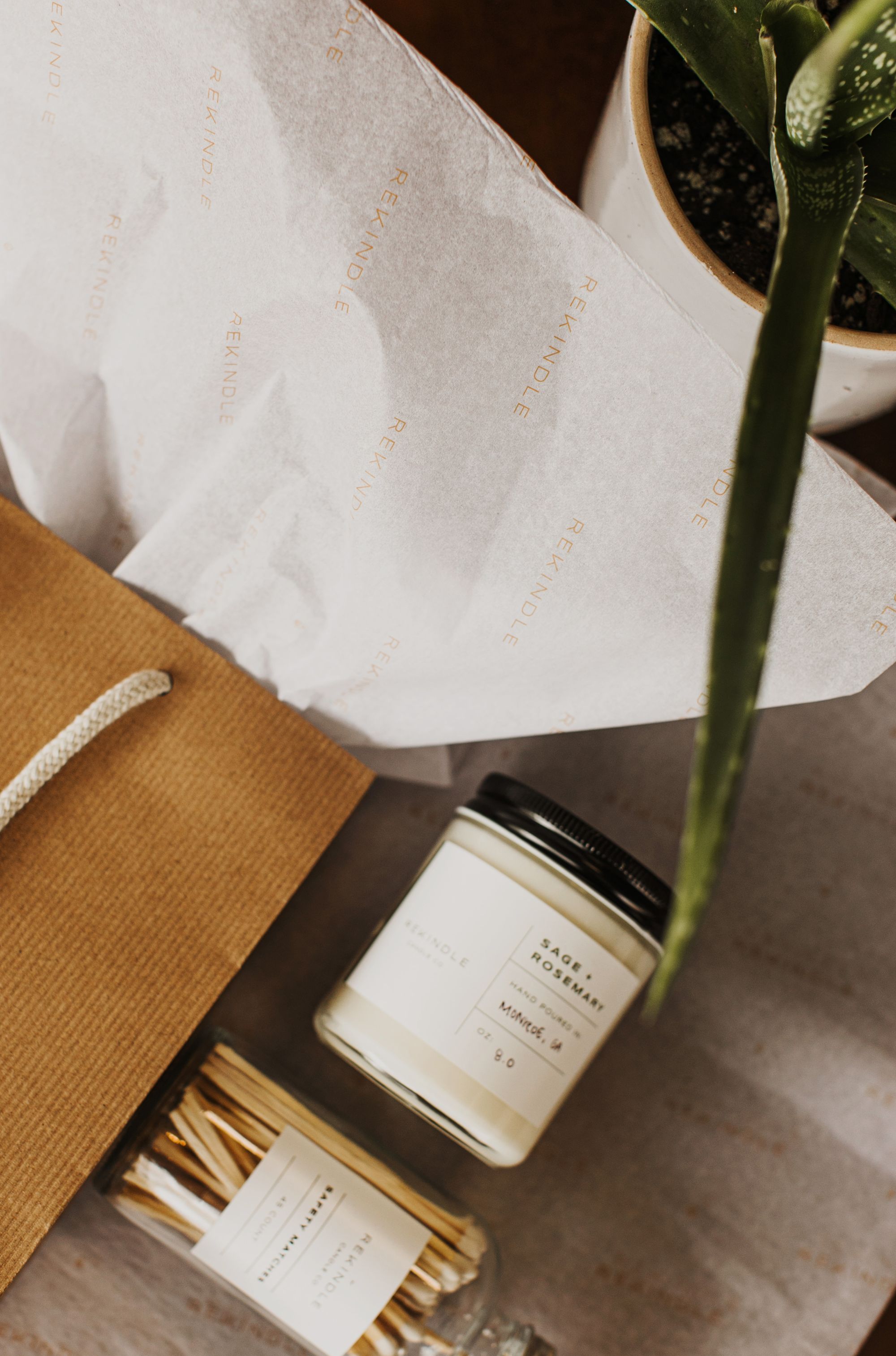 Why did you choose noissue for packaging?
When Matt & Kayley began work to open the brick and mortar store, we knew the in-person client experience was an important part of the brand. Branding is how you make your customers feel, and they wanted to keep that in mind when opening the store. Using noissue tissue paper was an easy decision to make, as it makes every customer feel important, levels up the brand, and adds a further sense of legitimacy to any business.