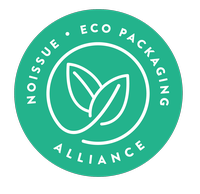 Paula Delapenna is a baker by legacy and the sweet heart behind En Casa – the home of baked goodies crafted from her family's handed-down recipes that's highly influenced by Paula's home country, Argentina.
Get to know about Paula and En Casa as she shares her inspiration for the brand, her goals, and her secret to making all her customers drool. (or maybe not the last one!)

In Paula's own words:
"I've been obsessed with baking since I was very young. My grandma was an amazing baker, and so is my mom. So it's no shocker that baking runs in my blood. I bake when I'm happy, I bake as therapy, or even to show my appreciation and love for people."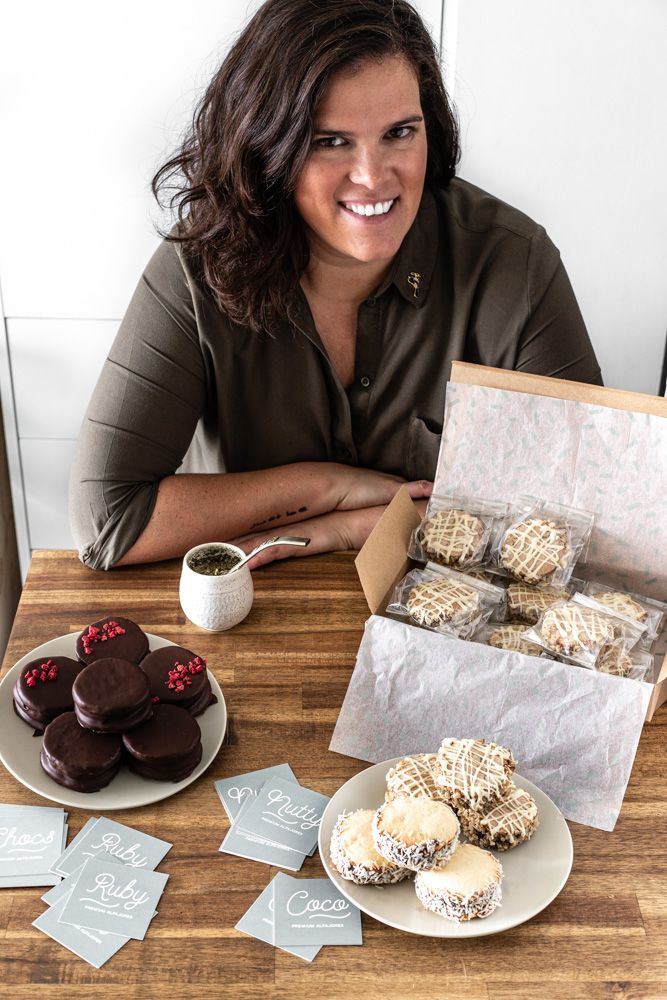 "When I moved to Australia more than 6 years ago, I realised baking made me feel less homesick and closer to my family and Argentina. The house would smell exactly like when growing up. So this is where "En Casa" comes from (in Spanish, it means "at home"). I feel baking is a bridge that takes me there in just 30 minutes. How cool would that be though? So I created a food blog where I still share my family recipes to traditional desserts, cakes and sweets, mainly from Argentina."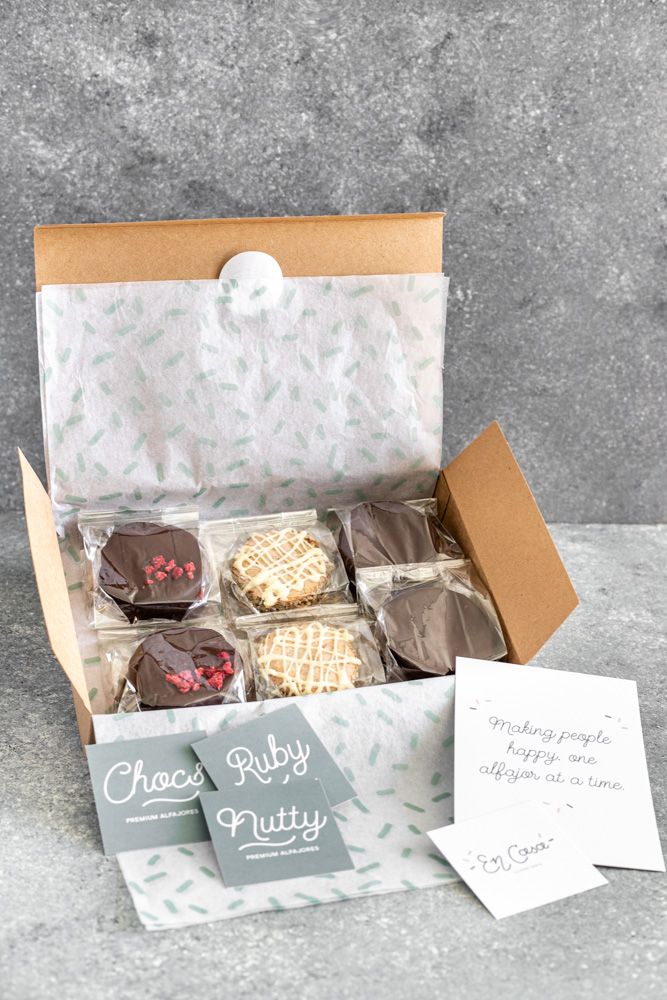 "After a few months and the insistence of some friends, I realised I couldn't find alfajores (pronounced "alpha + hore + es") that easily, my favourite childhood treat, so I decided to create them myself. And that's how I got my business idea. I spent a lot of time researching, learning, improving and trying to offer the best top quality product I could do in my recently launched online shop."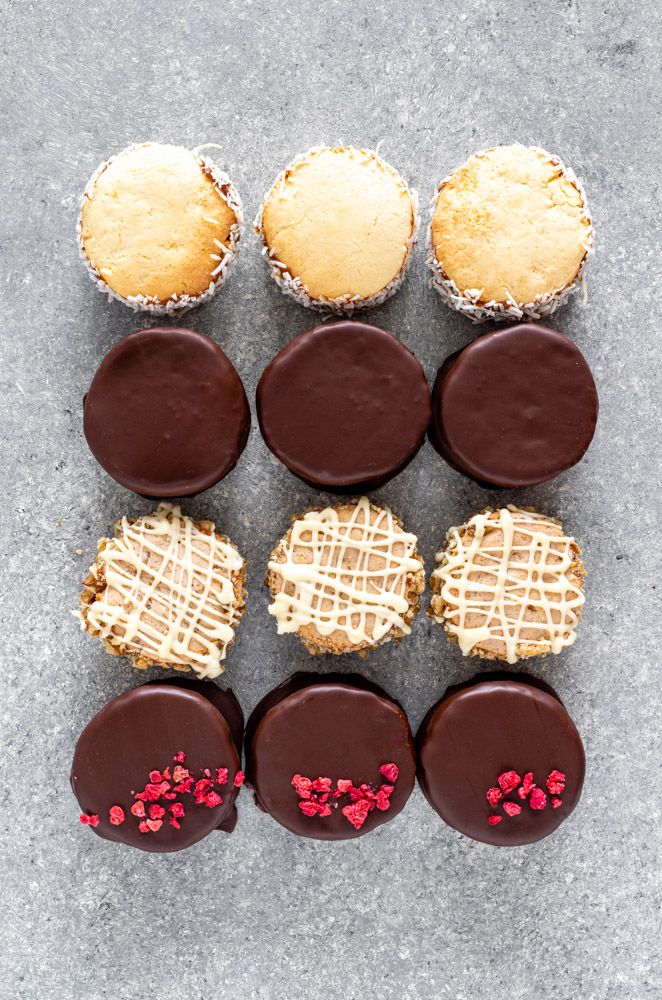 "My vision is to redefine Aussies' sweet cravings. Alfajores are everywhere in Argentina and many other South American countries. Around 6 million units are sold daily. So my main goal is to bring this little piece of my culture and make every Australian sweet tooth fall in love with them and feel happier, one alfajor at a time."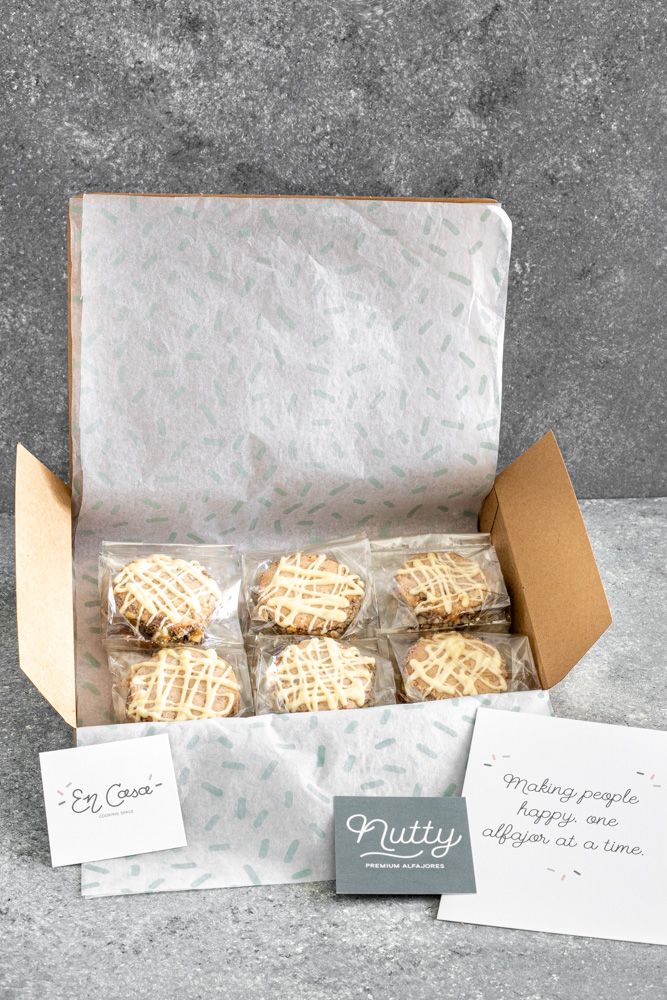 "One of my biggest challenges has been building a market, considering alfajores are not widely known here, except by people who have travelled to South America, has friends from over there... or is a foodie! And another one, a pretty big one, is time management. I still have a full-time job and run my business on weekends, early mornings and late nights, all on my own. There are moments when I feel I'm not moving forward or I'm not achieving enough. But I've learned to focus all my energy and time in doing 1% every day and after a few days, weeks or even months, it all accrues :) I reflect on what I've achieved and I'm amazed!"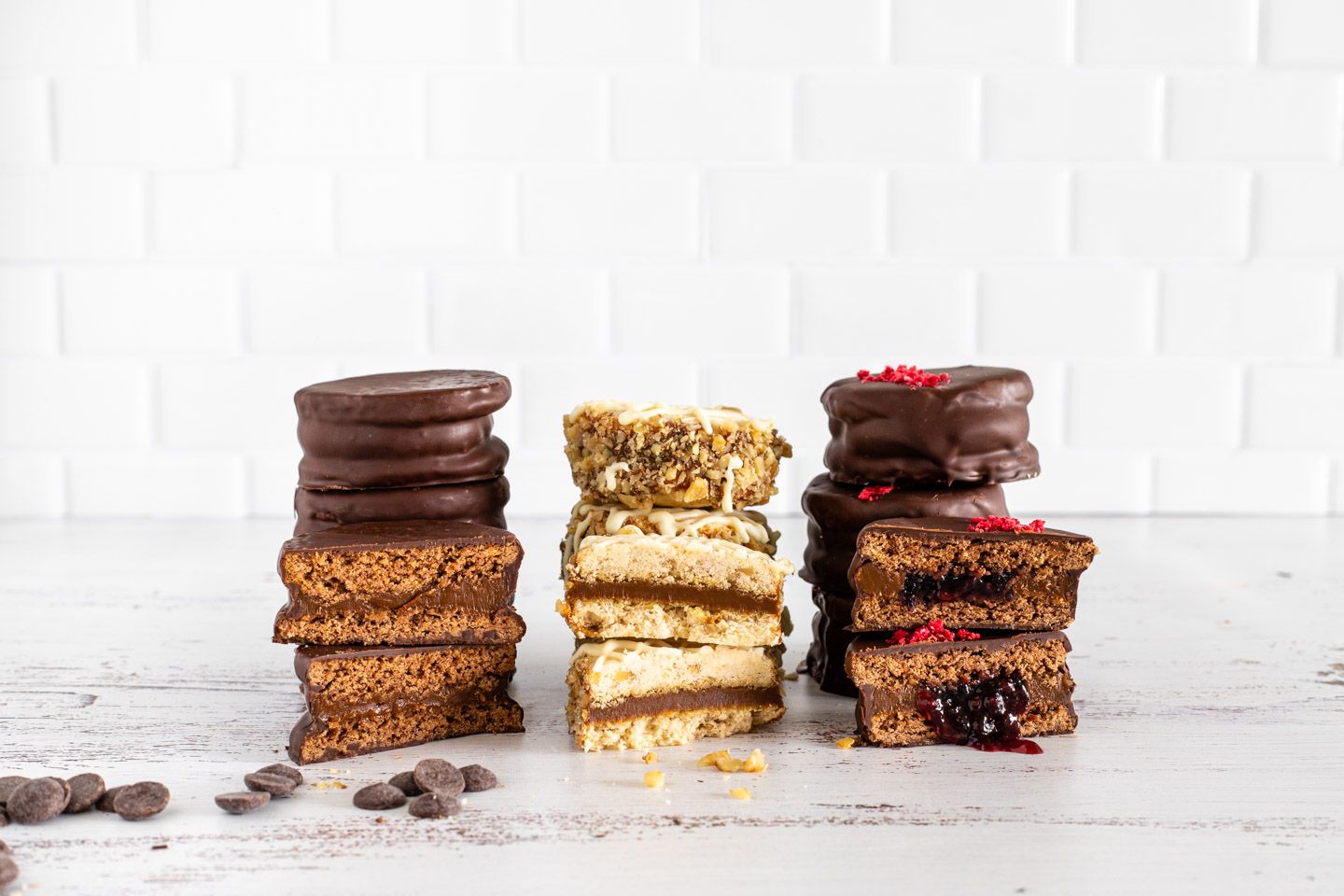 "Sustainability is one of the main pillars and distinctive characteristic of my business. Since day one, I knew I wanted to offer sweetness without hurting the planet by finding an eco-friendly solution to ship my alfajores in. All throughout my life, I've incorporated different sustainable practices into my own life and baking (biodegradable cling wrap and parchment paper, no plastic containers, silicone mats, etc.), so I felt my business also had to share the same principles and values. That's the reason why, when a colleague suggested looking into noissue, I didn't doubt it for a second. Besides, my customers are very appreciative when receiving my alfies in the compostable noissue mailers and all the adorable sustainable and customised packaging, which in turn makes me super happy!"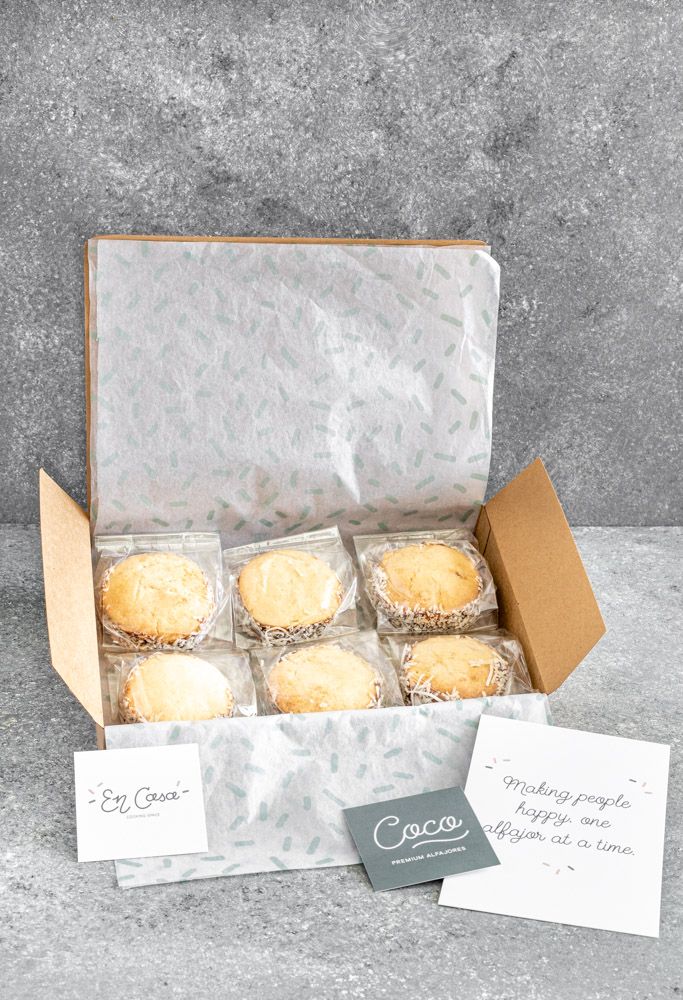 "As a customer, I enjoy and appreciate the unique unboxing experience some brands offer. So I aimed to share that same awesome feeling with my product. I feel my premium alfajores had to be accompanied by sustainable packaging that was cute and, at the same time, aligned with my elegant yet rustic branding.

After ordering some samples to get a better idea of the feel and quality of all noissue products, it was so hard to decide which one to choose. As a small startup, I opted for the bundle with customised tissue, stickers and mailers, which pairs up fantastically with my recycled cardboard boxes. As my business grows, I would also love to incorporate some compostable tape and the recently launched stamps."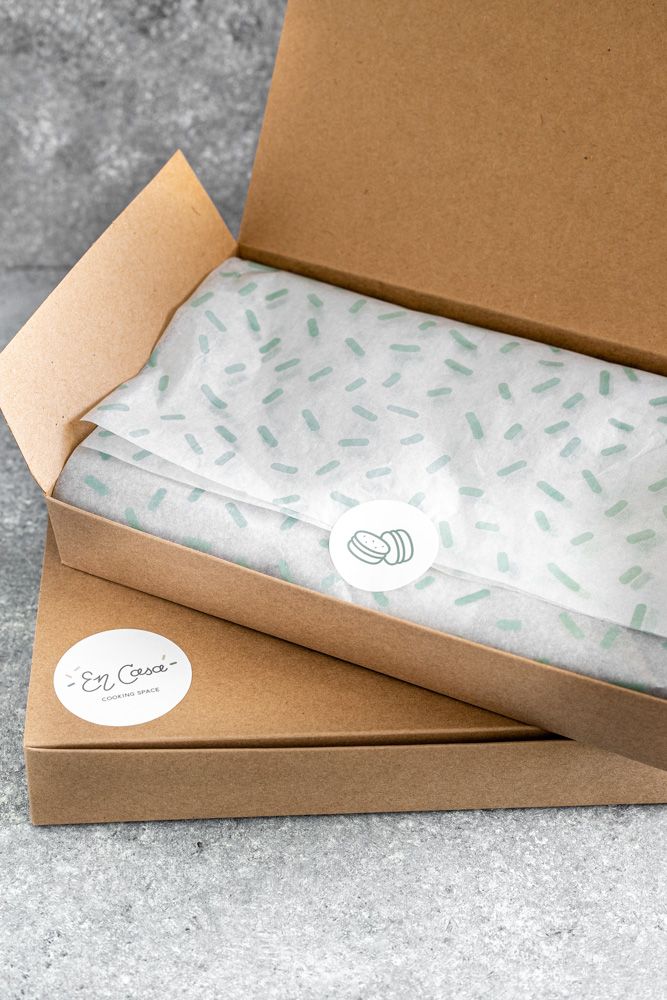 "The noissue website is very user-friendly, the whole process was extremely smooth. Even though the tissue and stickers' branding was done by my graphic-designer sister, I found the workflow to be very intuitive and clear. Just upload the design and done! Moreover, customer service was very clear when replying my email and helping me make the correct choice for what I had in mind."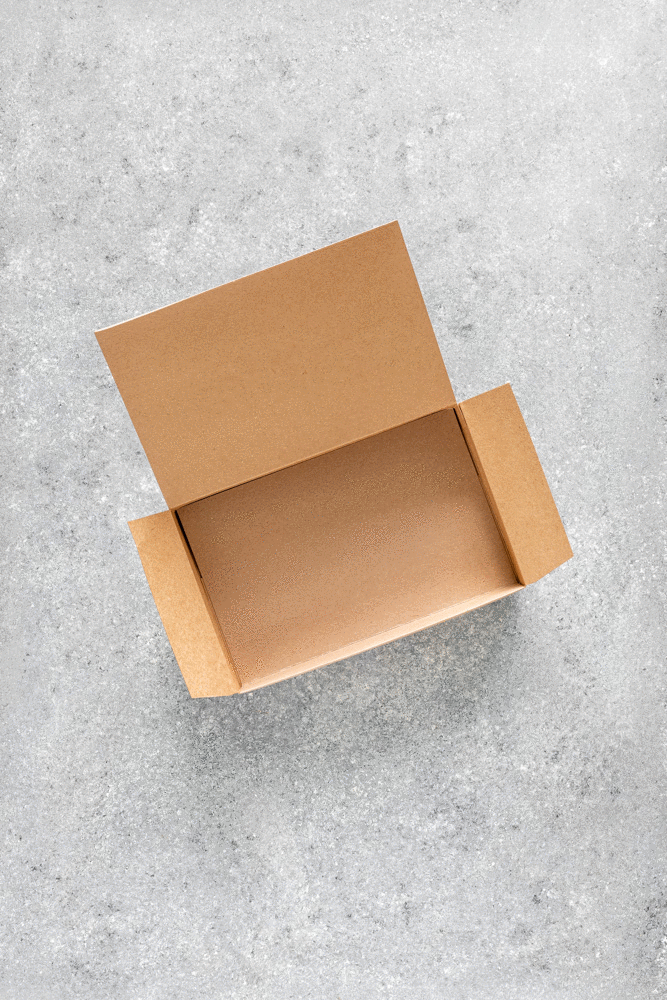 "The noissue tissue paper and stickers are in complete sync with my product, and I feel it elevates my product to another level. Customers are always surprised when they receive their alfies and flatter the quality of the packaging. I'm also proud to be a member of the noissue Eco Packaging Alliance!"
---
Find more of En Casa below:
Shop: https://shop.encasacookingspace.com/
Instagram: https://www.instagram.com/encasa_cooking/