Our Creative Community holds monthly design challenges for our wonderful Creatives to take part in and showcase their work. These challenges are held to help promote creativity, exposure and collaboration within our community. It also supports our reforestation efforts as we plant a tree for every entry submitted. We love being able to support our creatives and the environment all at the same time. Each month has its own specific theme and for this feature, we've rounded up striking entries from our August #noissuechallenge!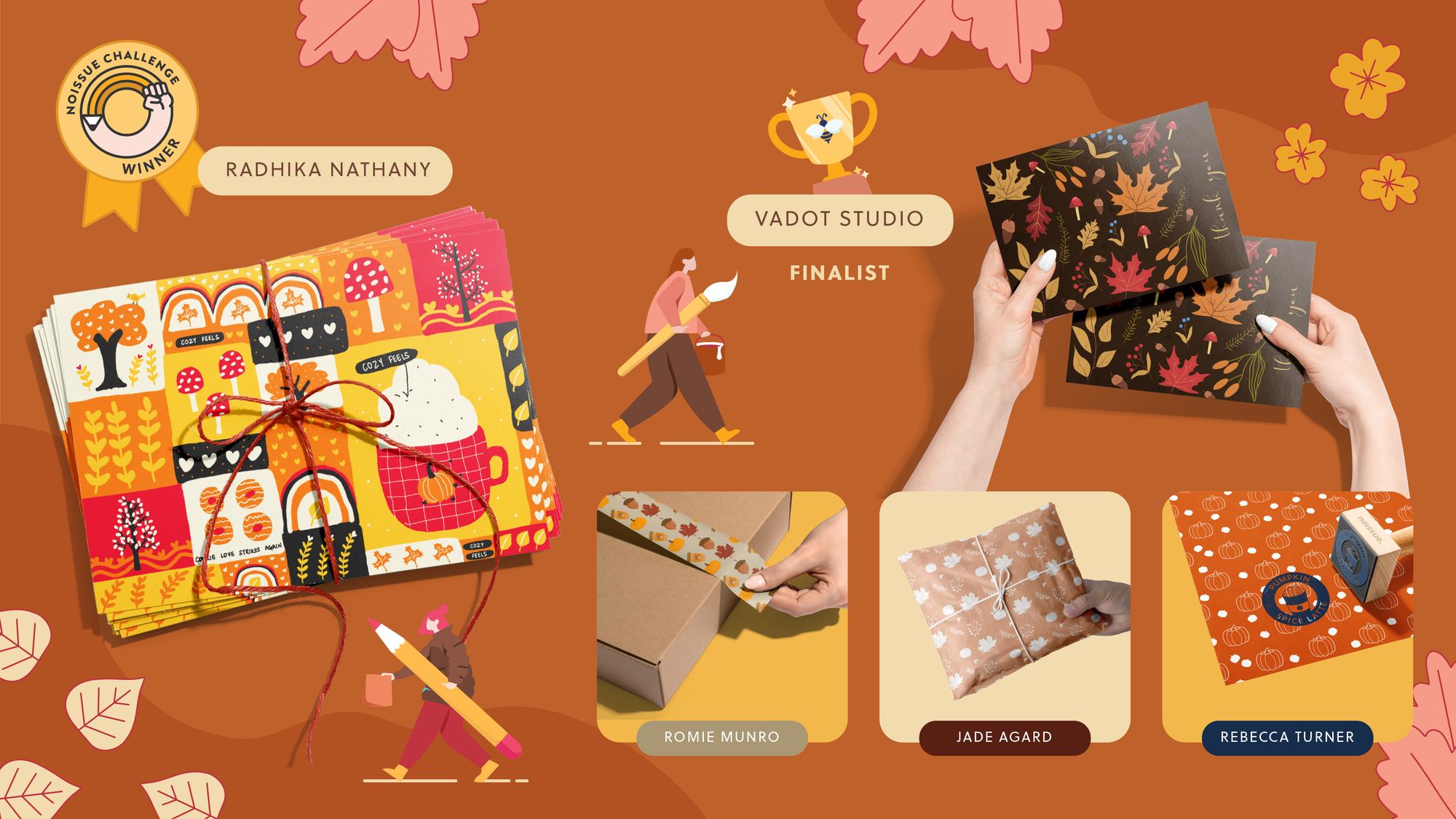 For August, the theme was all about staying cozy and breezy! We asked our incredible noissue Creatives to send in their Autumn-inspired designs to help welcome in the upcoming season with warm, open arms. 🤗🍂✨
Feast your eyes on some marvelous entries submitted below and Fall into the season with us! 🍁
Amy Mariah Design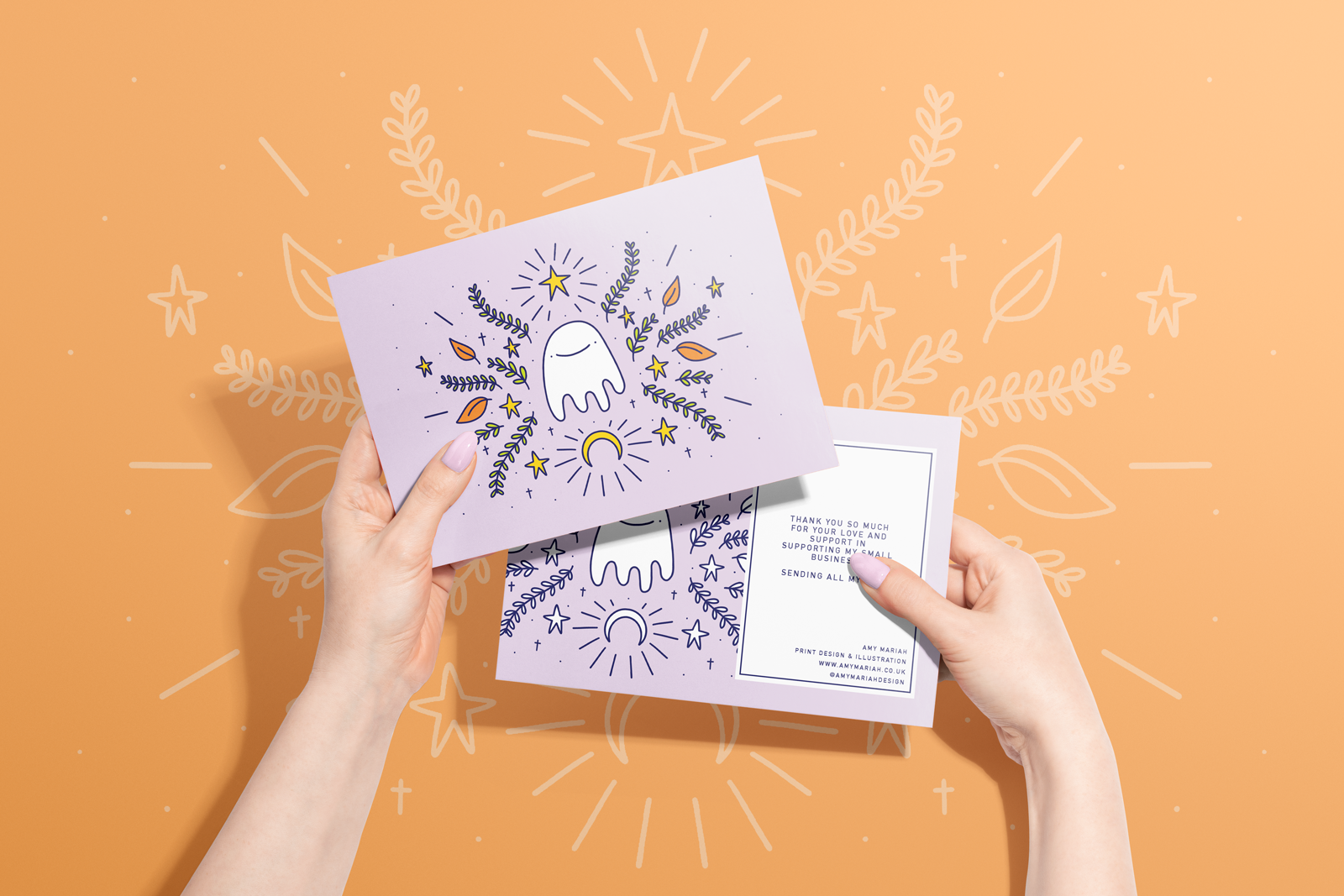 Amy is a surface pattern designer and illustrator from Newcastle Upon Tyne who creates prints in an illustrative and conversational way focusing design work on color and texture. She loves to create bold and colourful prints and patterns that can be enjoyed by everyone. She takes inspiration from everyday life and objects to inspiration on small adventures. Capturing hundreds of photos for references, she loves to doodle and design the illustrations into greeting cards, prints, stationery and gift accessories.
Romie Munro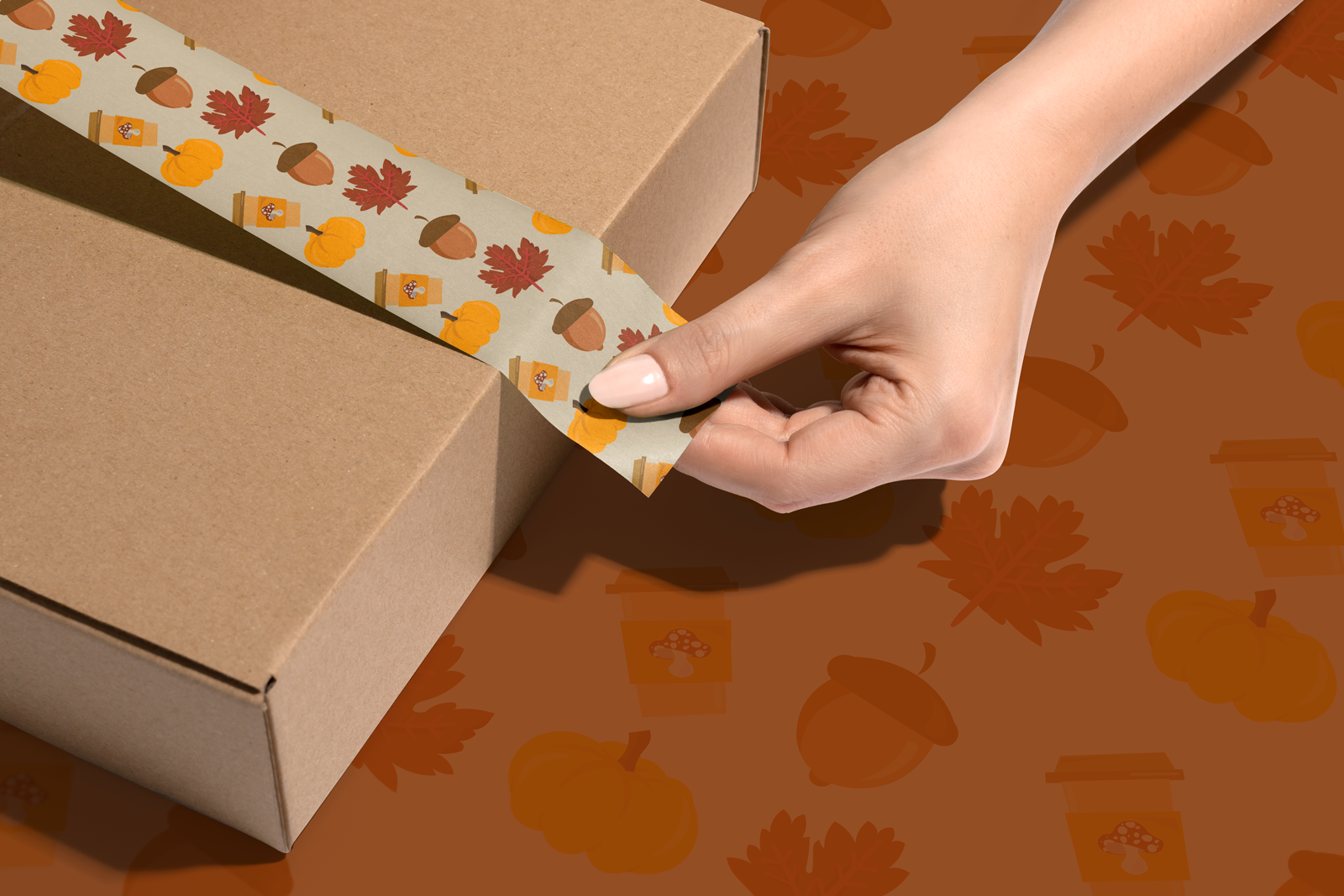 Romie is a third year graphic communication and illustration student. She specializes in branding, identity and illustration. She is inspired by fun color combos and pretty doodles, anything that helps bring her designs to life. For this project, she took inspiration from her love of autumn and the cozy feel that the season brings. She incorporated her favorite elements of the season, such as pumpkins, coffee and crunchy leaves!
Rebecca Turner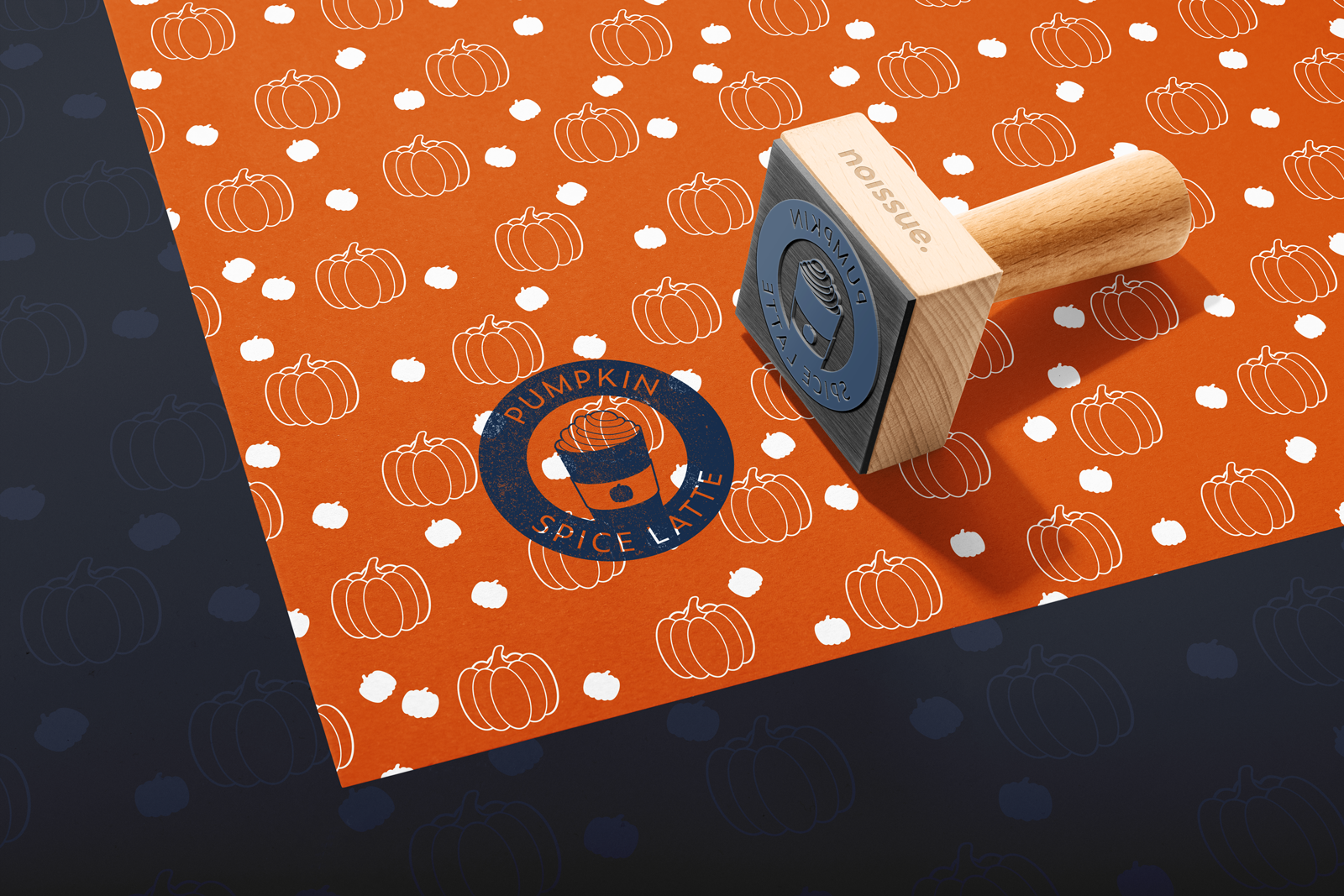 Rebecca is a Warwickshire-based freelance graphic designer who has a passion for all things printed. She loves to help her clients with many aspects of graphic design - from brand identity and business stationery through to packaging and signage. She specialises in helping food and drink businesses, and using her industry experience to help her clients reach their potential by making their brand and product look attractive and desirable.
Pinky Lotho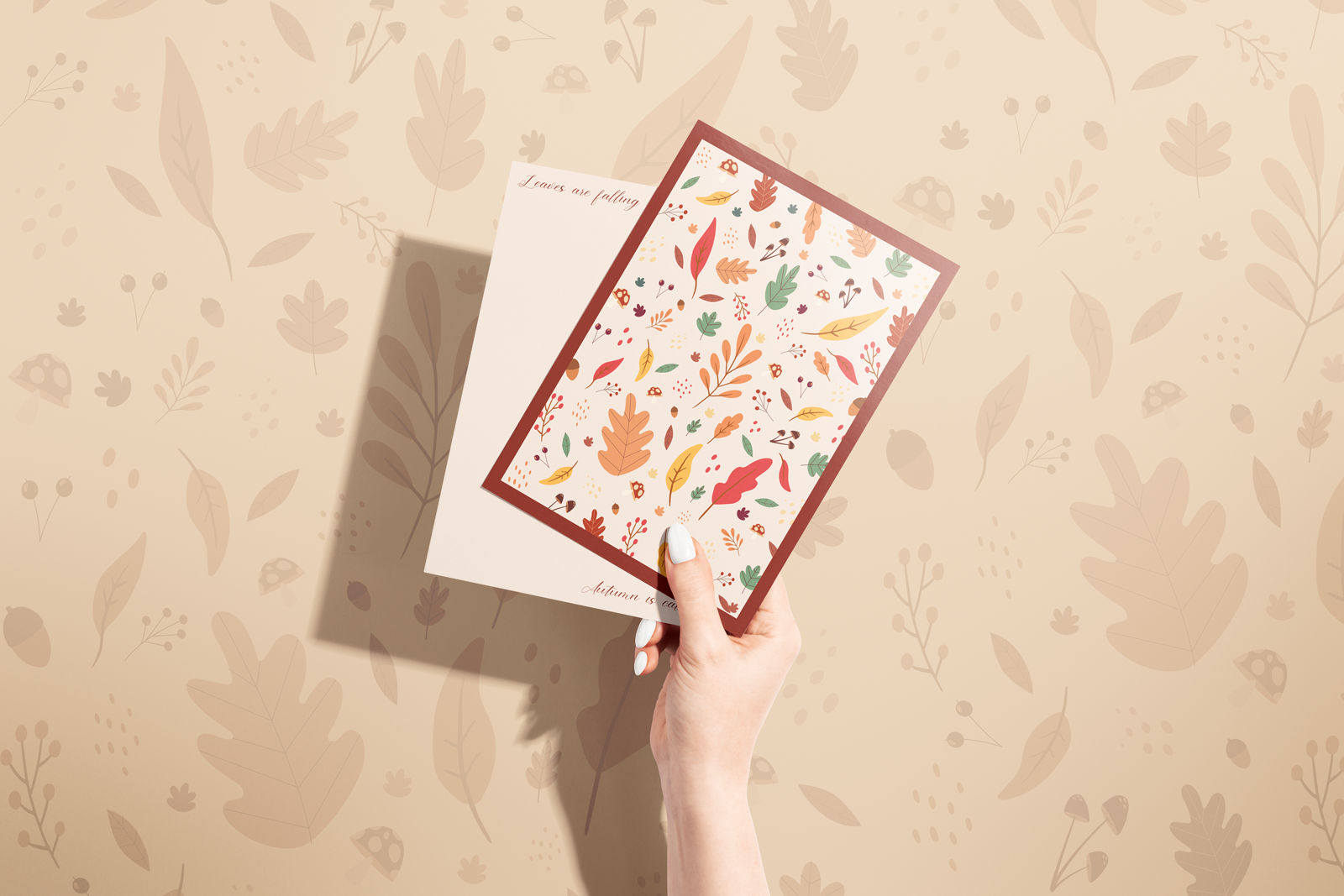 Pinky was introduced into the world of freelancing during the lockdown period which led to the birth of Unwritten Digital Studio. She instantly fell in love with branding and design and it became a way for her to triumph over her anxiety and fears in this very uncertain time. Her entry was inspired by her love for handwritten notes and cards as she would give these to family and friends growing up. She strongly believes that no digital message can accomplish what a handwritten note can and that it's 𝗌𝗉𝖾𝖼𝗂𝖺𝗅 𝗐𝖺𝗒 𝗍𝗈 𝗌𝗁𝗈𝗐 someone 𝗍𝗁𝖺𝗍 𝗒𝗈𝗎 𝖼𝖺𝗋𝖾. Plus autumn is one of her favorite seasons when traveling, it creates the perfect setting for a sense of comfort, warmth and reflection.
Jade Agard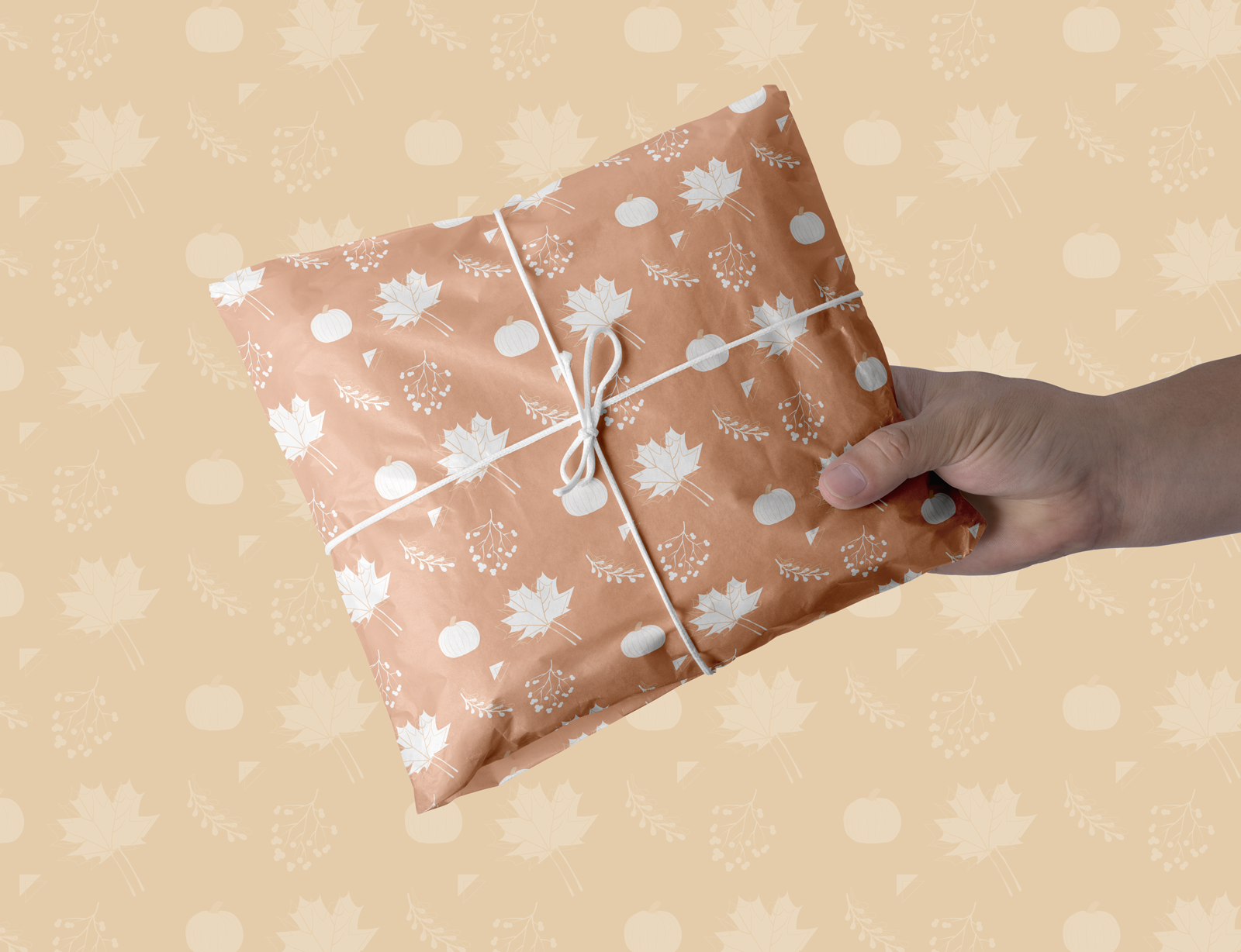 Jade is a brand and web designer based in Trinidad and Tobago. Since this region doesn't experience the Fall or Autumn season, she put together a Pinterest board of some images that caught her eye and had really nice colors. She is an avid fan of fall colors and pumpkin season so she really wanted to create these illustrations based on that feeling.
With a plethora of amazing Autumn inspired entries sent in, it was definitely a difficult exercise to narrow down to our two finalists. After finalizing the top two, we sent them through to Instagram for voting. Our amazing noissue Creative Community then placed their votes and we're so excited to announce the results. Check them out below!

🎖️ Presenting our August #noissuechallenge Finalist:
VaDot Studio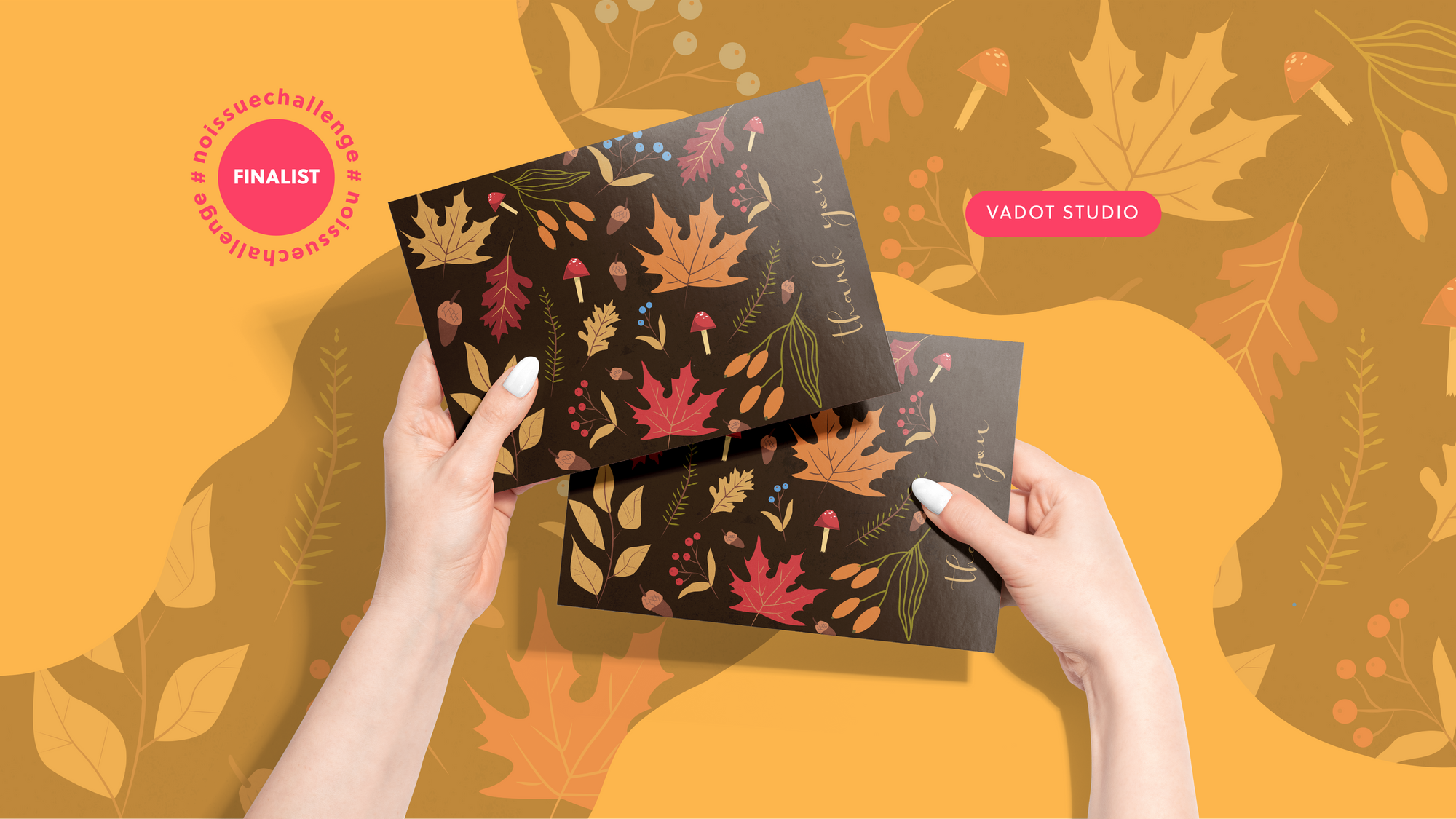 VaDot Studio specializes in creating and launching brands and rebranding. Either starting from scratch or elevating existing brands to make the greatest impact in the world, they add value to your business by delivering innovative solutions that make your brand better known, understood, and unique. They find their inspiration in nature, so their focus for the August challenge was to capture the spirit, colors, and the textures of autumn.

🏆 Presenting our August #noissuechallenge Winner:
Radhika Nanthany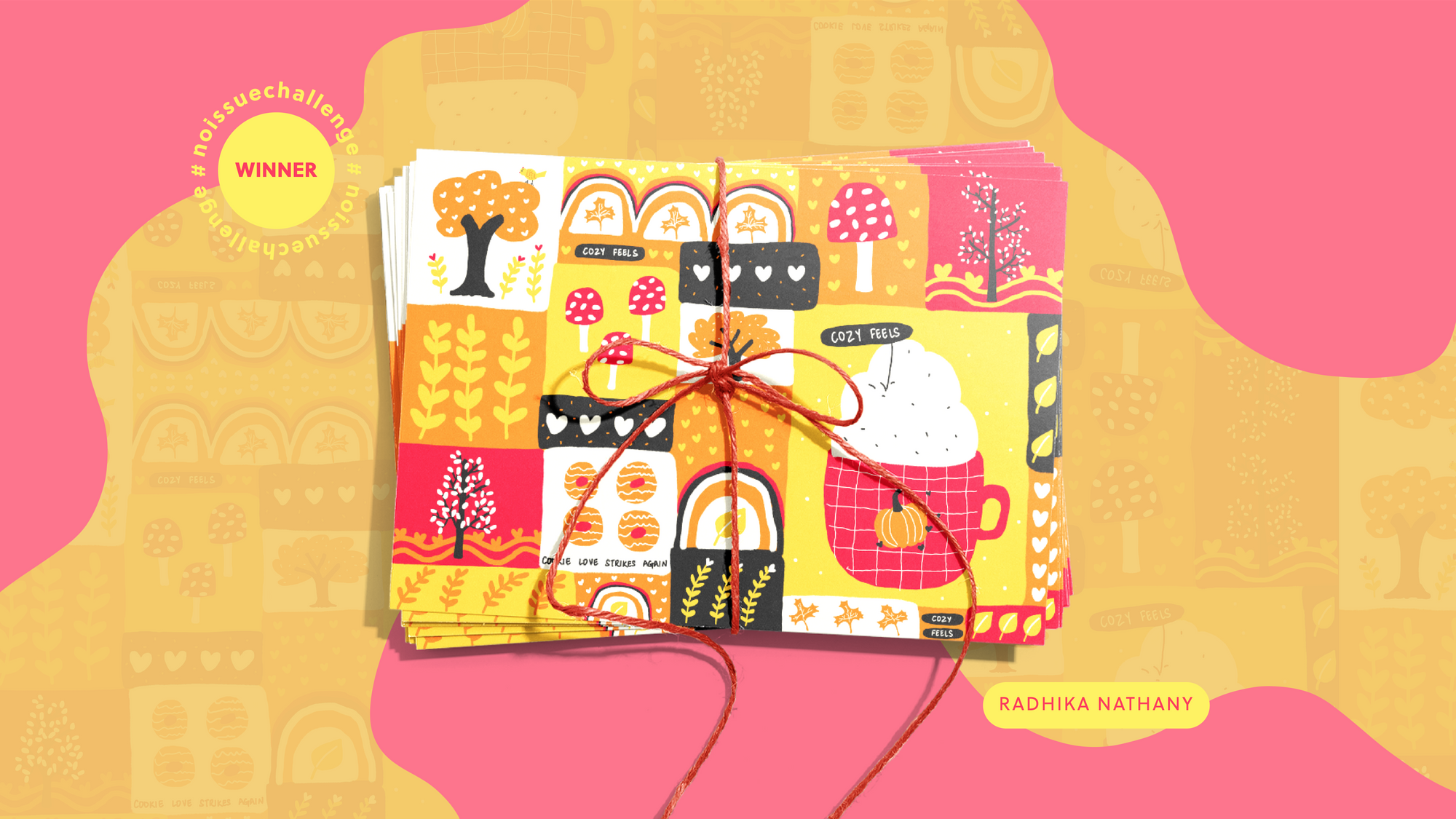 Radhika specializes in quirky, playful and happy art mainly for packaging, merchandise and print design! Colors are always her key inspiration, so implementing fall colors was the first thing running in her mind in creating her August entry. Autumn gives her a cozy feeling and so she wanted to transfer this into her art. She made use of elements related to the season that would fit in and wrapped it all up in her signature style, with tiny happy details.
Interested in joining our design challenges? Keep an eye on the @noissuecreatives Instagram feed for our monthly #noissuechallenge announcements, updates and special projects!