Being resourceful while being creative are two of the core values in every sustainable business owner. Jewelry designer Ashley Massey wanted to create new and one-of-a-kind pieces so she started upcycling vintage jewelry. She started her business Flatwoods Fawn after she wore a bracelet she made herself to work and got compliments from her co-workers.
From bringing new life to vintage pieces on the living room floor of her tiny apartment to making them in her own studio, and selling her pieces in boutiques across the country, her business has been creatively reusing what's already there and has come so far since day one.  The name of her brand comes from an area in Middle Tennessee called Flatwoods where she grew up in her family's farm. Ashley's favorite animal is the deer, which also roamed the woods on their property, so she combined the two things she loves to create her brand name.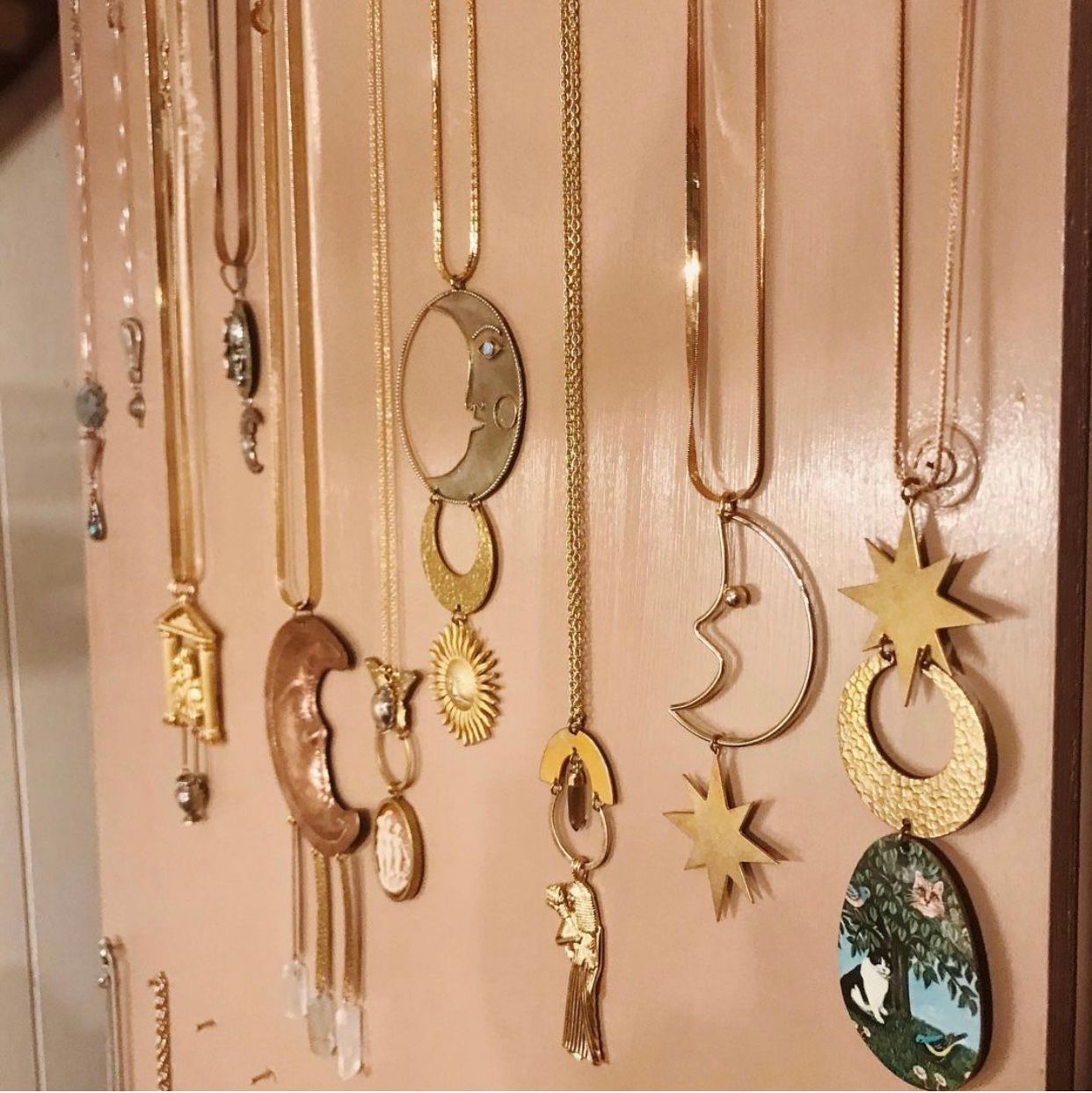 Heavily inspired by her Southern Tennessee roots and her academic studies on mythology and women's studies, Ashley hopes that her jewelry could empower its wearers and serve as talismans bringing protection, comfort, and beauty to everyday life. Since she uses vintage or deadstock jewelry that live unused at the bottom of jewelry boxes, sustainability means a lot to Flatwoods Fawn. All her packaging is made out of recyclable materials and is meant to be recycled again. She wants each customer to feel like they're receiving gifts with each package she sends out which is why she wraps each order in noissue custom tissue with matching hemp string and quartz crystal.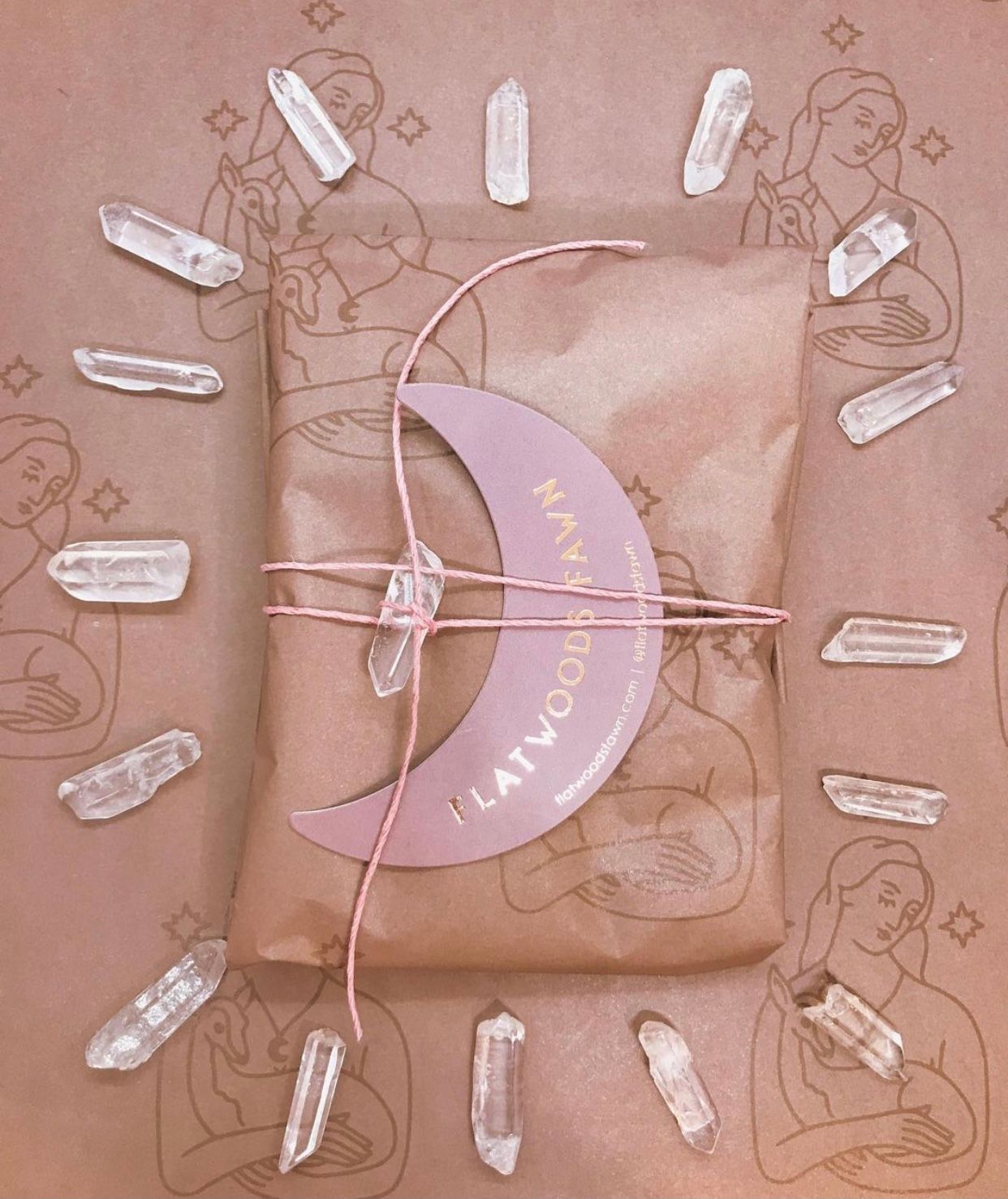 Ashley puts a lot of heart into her work since vintage jewelry takes a lot of time and research to source. The pieces she releases in new collections are unique so it can be a challenge for her to let go, but seeing them bring joy to her customers makes it worth it. One iconic and unforgettable moment was when she attended a Women's March in Nashville and saw a young woman wearing one of her necklaces. She called her attention and mentioned that she made her necklace and ended up taking a photo together.
"Once I create a new necklace or pair of earrings using those vintage pieces, it can be difficult to let it go because I know I may never be able to make it again, but it is really special to see how my customers connect with the pieces and how they bring a little magic to their day."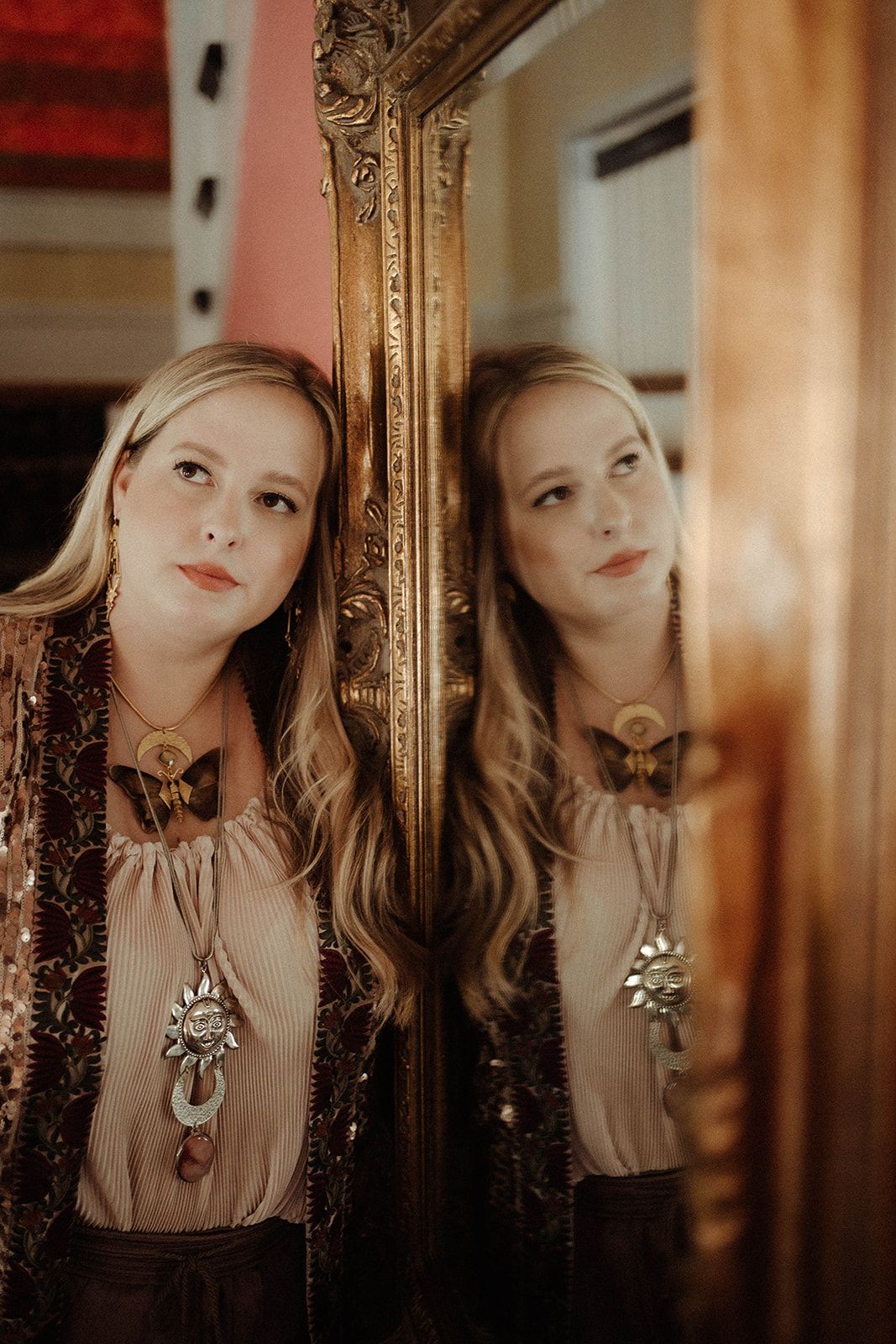 Ashley also finds comfort in community as someone who works alone in her studio. She connects with fellow small business owners who she has met at markets and online. This group lets them vent their struggles in running a business, but more importantly share their wins with each other.
Building a business is a constant process which Ashley advises aspiring owners to be patient since it'll be so worth it in the end. She also warns brands to be careful and to learn how to say no to what doesn't fit their branding and business goals. The jewelry designer reminds us that established small businesses don't happen overnight. Flatwoods Fawn started in 2013 and every sale, event, referral, and connection got Ashley to where she is today.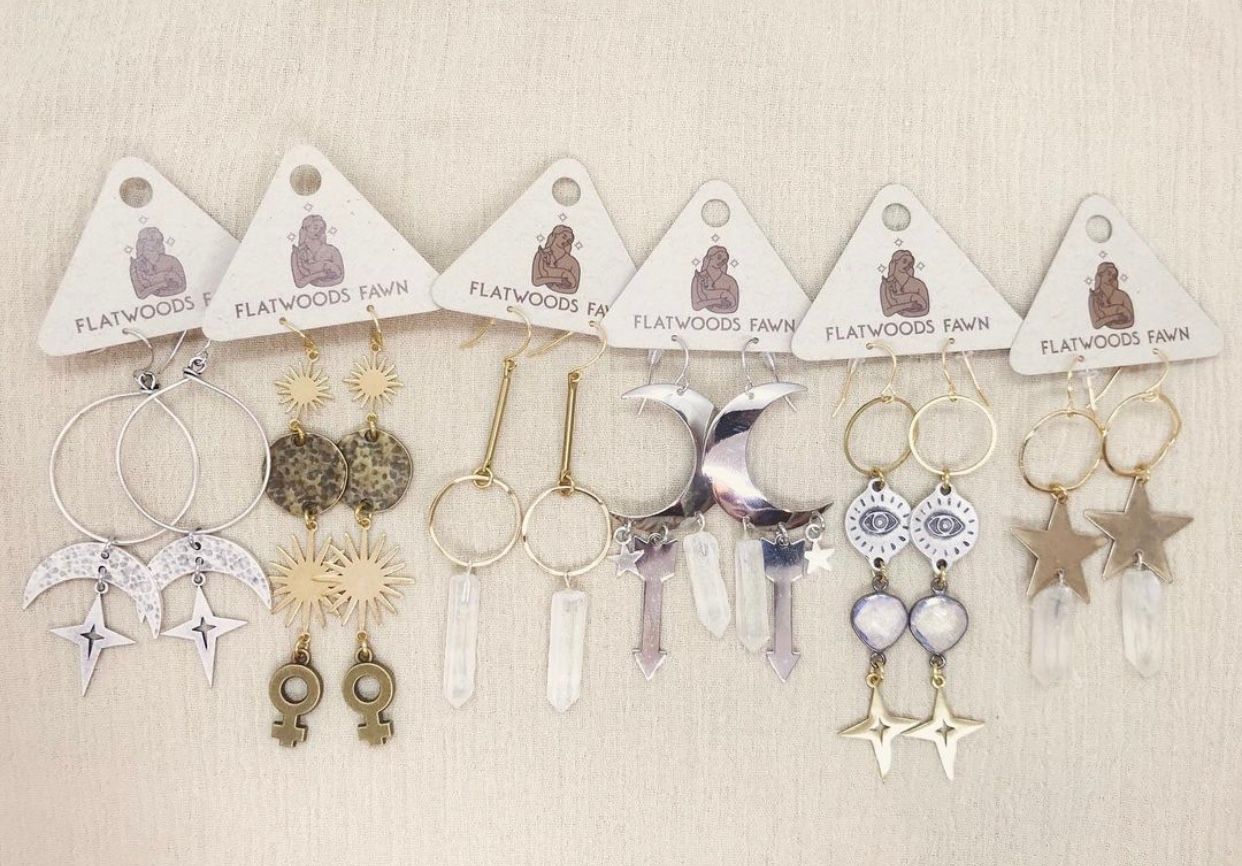 ---
Find more of Flatwoods Fawn here:‌‌
Website: flatwoodsfawn.com
Instagram: @flatwoodsfawn
Like this story? Tell us yours! Share your brand story and love for your custom packaging and get a chance to be featured on the wrap! If you're a noissue customer and are interested, you can join the Eco-Alliance by clicking here and answering a few questions here.
Questions? Email us at ecoalliance@noissue.co.