"Ever since I was a child, I really loved art. It has always fascinated me how many mediums are out there through which we can express ourselves. At university I studied visual arts and had small commissions. Several years later, after exploring graphic design and photography, I decided that it was time to start my own business and dedicate all my time to my passion –  Art. Not long before that I also started blogging about conscious fashion and lifestyle, which led me to believe that I want to build my business on eco-conscious principles."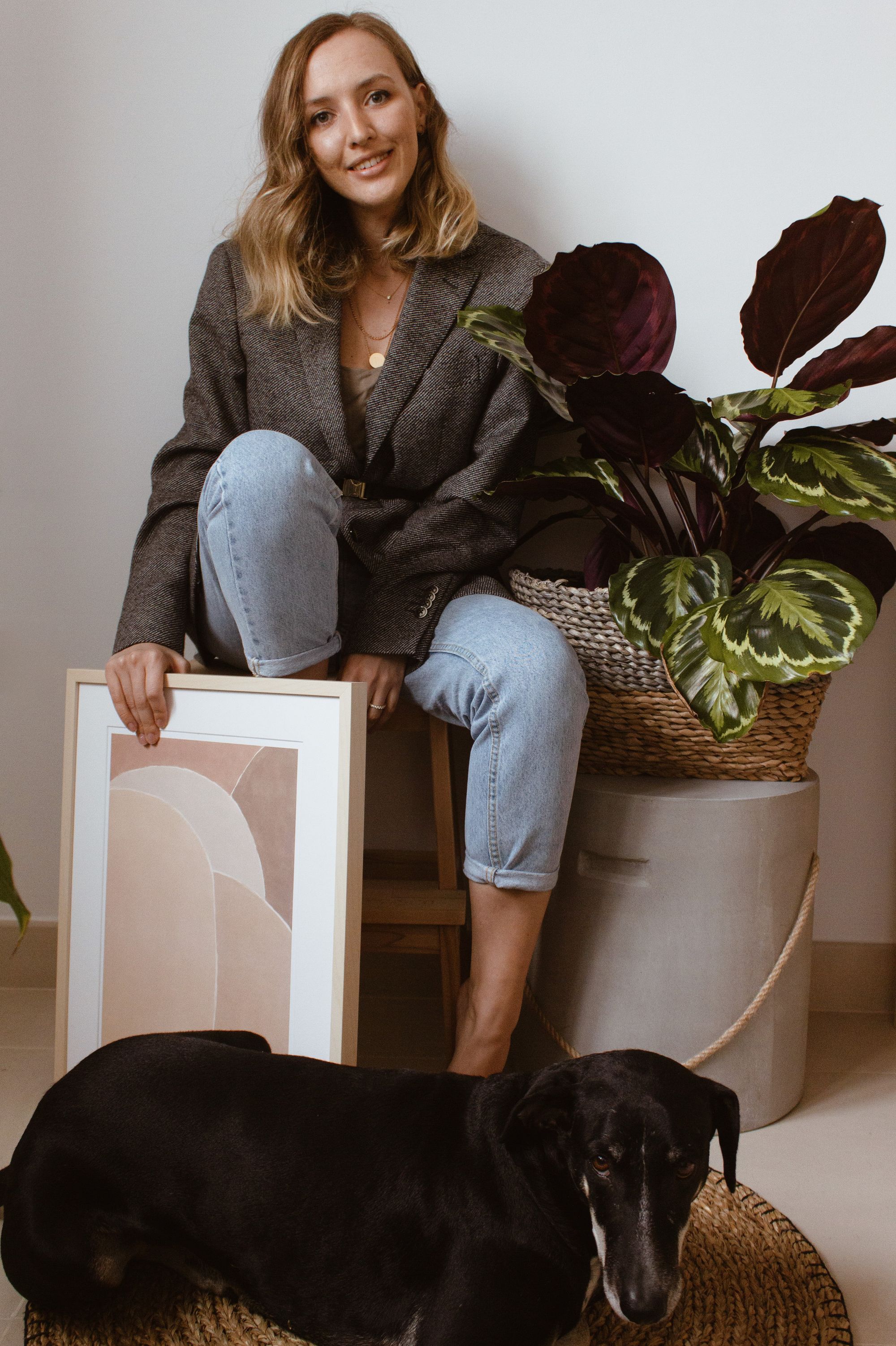 "When I created forma by olya, I wanted not only to introduce people to my art, but also to educate them on the existing environmental issues such as pollution, deforestation, and animal welfare. I believe that if we do not act now, then it might be too late. No change is too small, and any individual can contribute, even if it starts with buying an eco-conscious art print. Within time, I want forma by olya to grow and expand product range while always keeping sustainability in mind."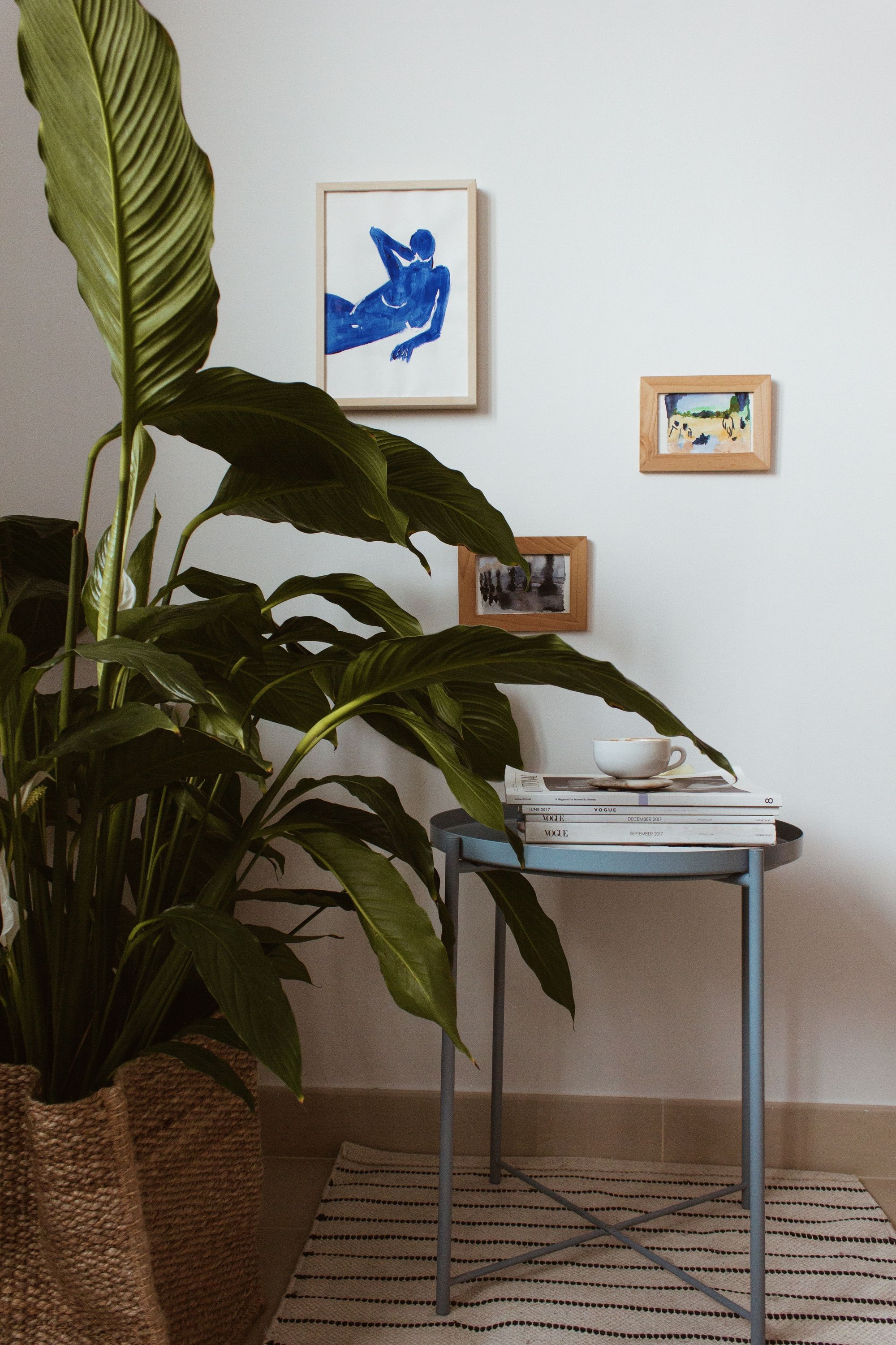 "I currently live and create in Dubai, United Arab Emirates. I think starting your own business is always not very easy, even if it is only a one person operation. I have no business management background, so I had to learn more about legal aspects, accounting, stock management and marketing. I believe the most challenging thing for me is administrative tasks. When I just started, I spent hours on small things that in the end would eat up all of my week, and I would have no time left to actually be creative. My advice is: start planning your day and set time limits to certain tasks. I found Pomodoro technique very helpful. Also, as a perfectionist myself, I would advise that concentrating on every single detail is not ideal. Just start– you will adjust things along the way. What you were obsessing over for so long today, might not even be relevant to you in a couple of months. I feel like having your own company is a process; things evolve every day and it is important for your business to evolve with them."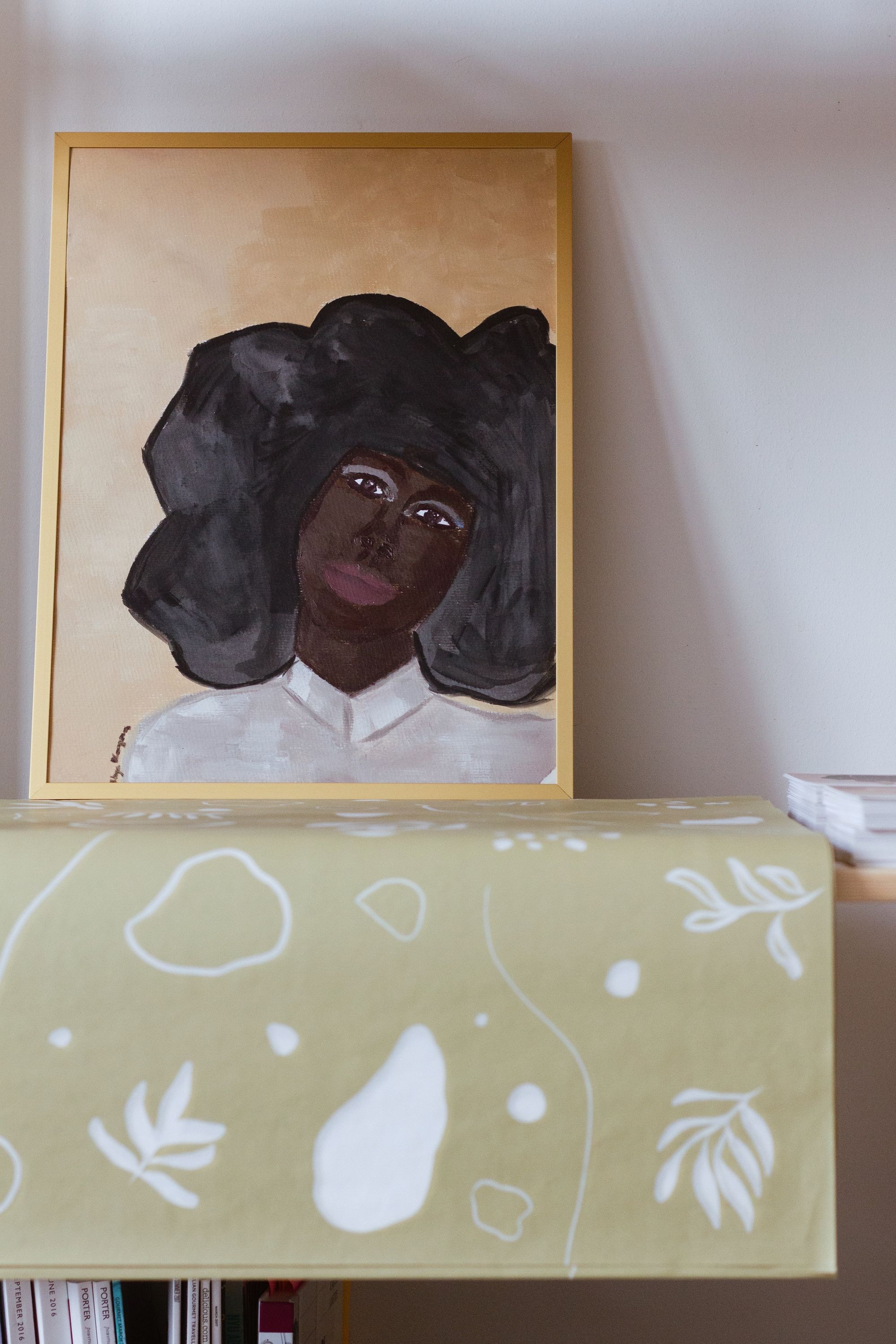 "From the very beginning I wanted to start a business that would incorporate the spirit of slow living and consciousness. I never wanted to create just another print company. Therefore, I decided that I would use only FSC certified 100% post-consumer recycled paper and prints will only be limited edition. Once they are sold out, they are gone from the store. I also chose to only ship in sustainable packaging since shipping is one of the main contributors to climate change. I communicate these values to the customers through social media. For example, I usually have #SustainabilityWednesday feature - on the day I dedicate my stories to one of the environmental problems that threatens our planet, and which individual changes we could make to tackle it. I still have a long way to go to being a completely sustainable business, and I've already identified areas where things could be improved, but it is normal to constantly develop your existing processes."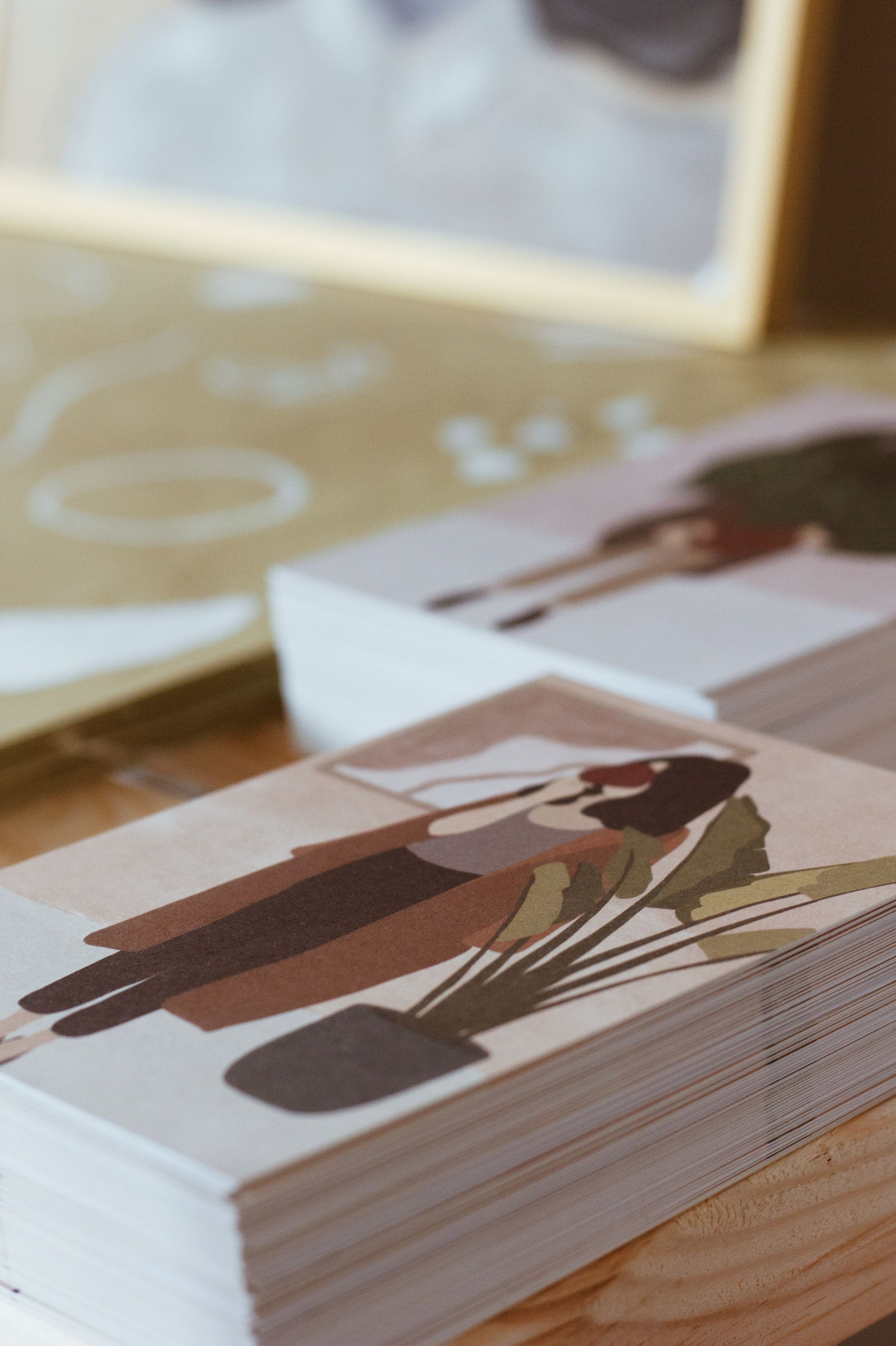 "From the start I concentrated on creating a very personal, special experience for anyone who would buy my prints. Unboxing is also a huge thing for me since social media, especially Pinterest and Instagram, are my main communication and marketing channels, and custom packaging encourages people to post. In turn, I love to use user-generated content, especially on my stories. It also helps me to show that I care not only about product but also about the whole customer experience. I just do exactly what I want to see from other brands when I purchase something from them."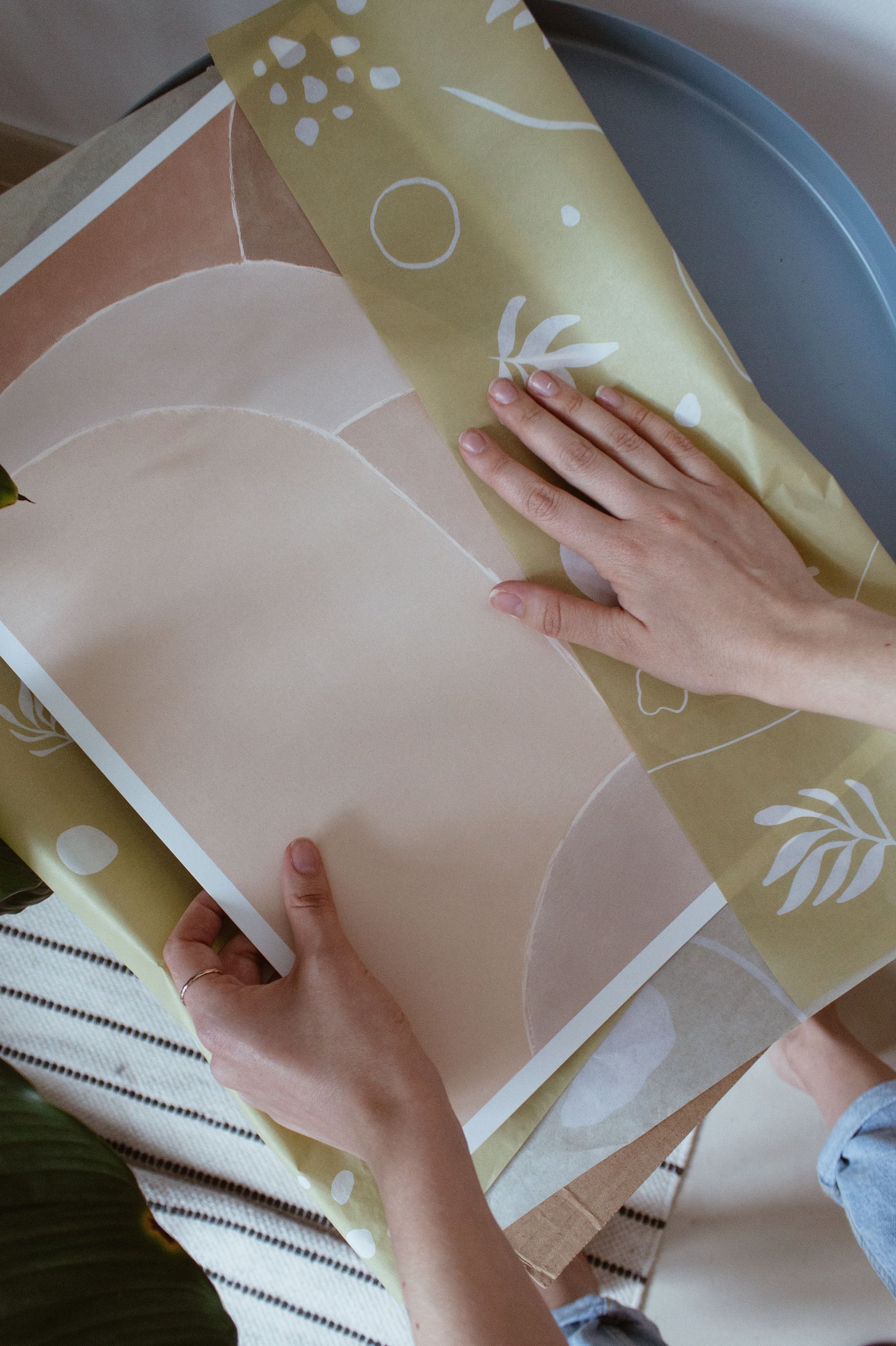 "At the moment, my business only consists of prints, so tissue paper and stickers are the first things that the customer sees; the first thing that impresses them. I loved that I could do everything myself online. I wanted to create my own illustration design both for the tissue paper and the stickers, so I just uploaded them using the illustrator template. I had one issue with finding a Pantone colour but noissue guys helped me to find the closest matching one really quickly."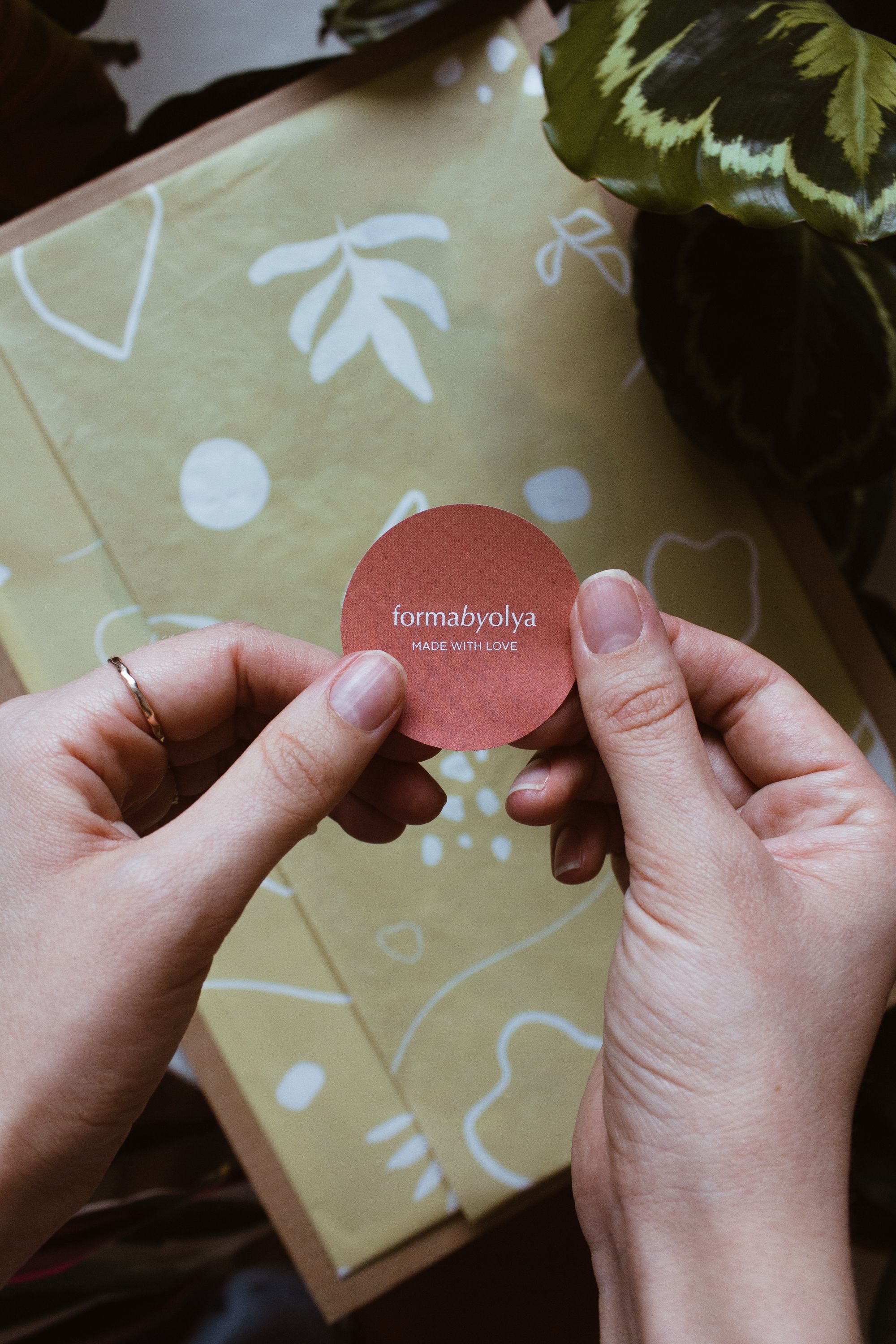 "At the time I was preparing for my opening, I was struggling to find any eco-friendly custom made tissue paper and stickers. The minimum order requirements, availability of worldwide delivery and shipping costs were among the criteria [I considered] when I was choosing packaging. However, the most important thing for me was customer service responsiveness and the reviews of other people. I saw how many businesses around the world are happy with noissue, and it made me even more confident that it is the right choice for me too."
"I just want to encourage small business owners to be hopeful during these tough times of global pandemic. It is not easy for anyone now, but it will pass soon. Support each other. I feel like it is the best time to create connections with your customers but also with other small businesses! Who knows, maybe it will bring you the most unforgettable collaborations!"