Presenting our spook-tastic Halloween homepage feature!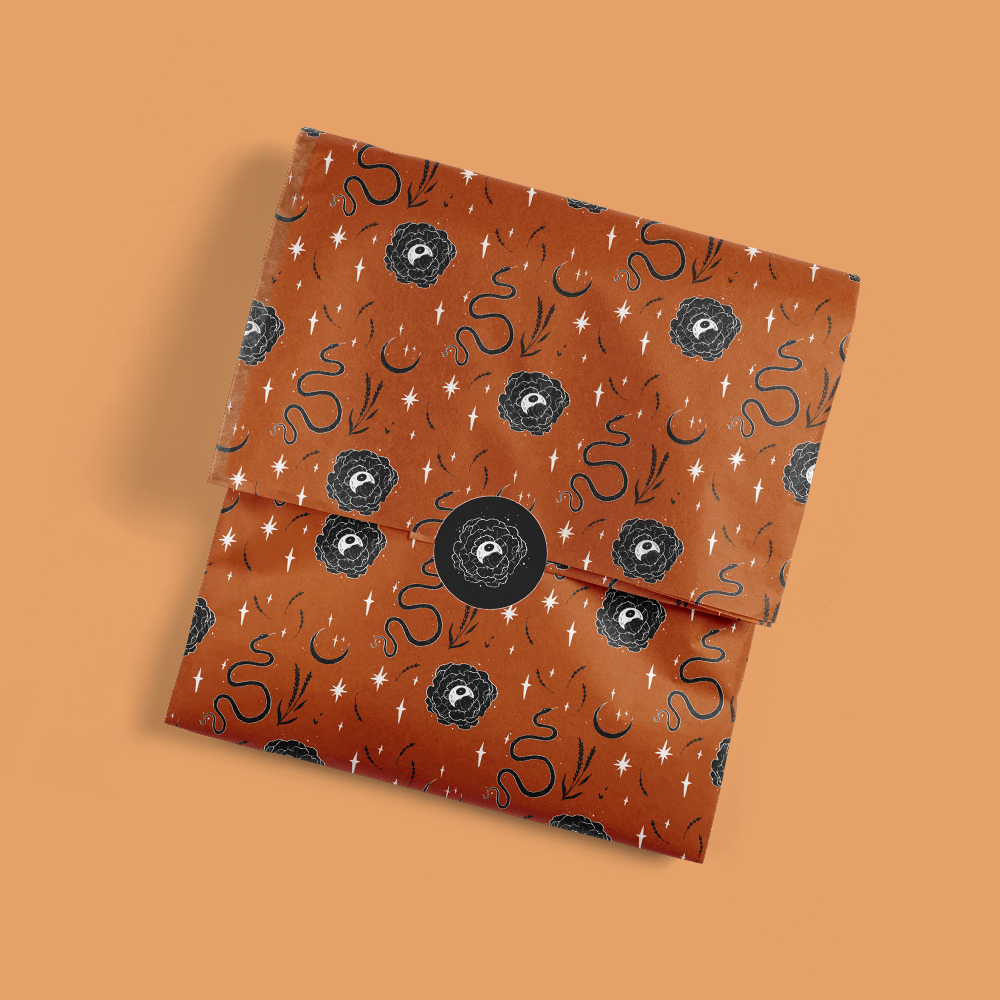 We partner up with some of our amazing noissue Creatives to build a stellar array of designs to be featured on our homepage in the spirit of celebrating special events and dates each month. These stunning designs are then shared across our various social channels spreading awareness throughout the community. Featured Creatives are able to showcase their designs and share their unique stories with our global audience of small businesses and fellow creators. This special feature was made specifically in celebration of Halloween.
This incredible tissue and sticker design was created by Nadia Raus, a Korean-American creative and artist living in Alaska, USA. From nature, to film, to stories, she gets inspired by everything and anything surrounding her.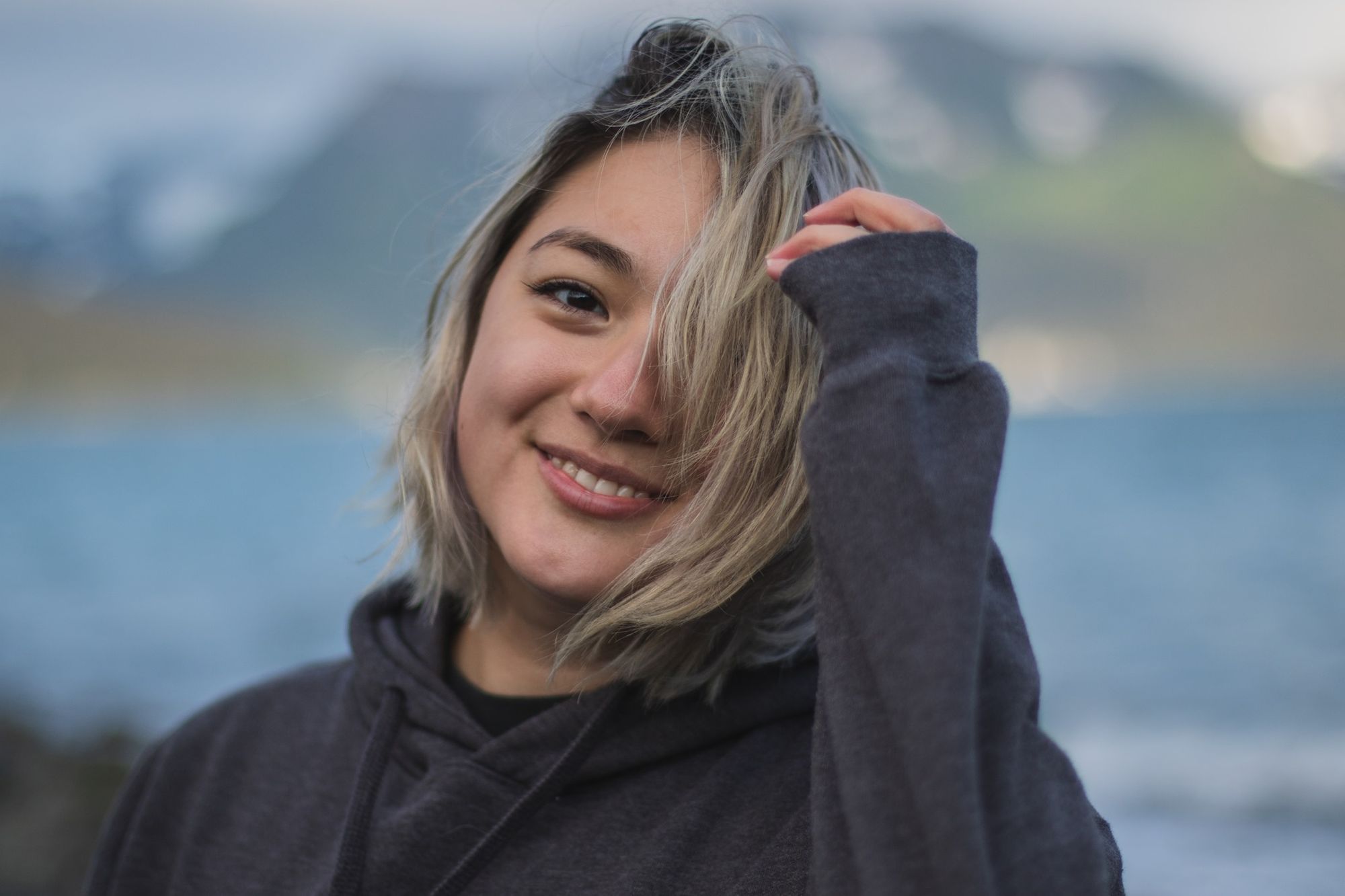 Nadia believes that there's inspiration to be found in all the cracks and crevices of this universe, and when we open ourselves up to that, our work is imbued with creativity. More than drawing or painting, she finds writing to be her personal source of influence. Expelling her thoughts and feelings onto paper in writing helps to guide her visual work heavily.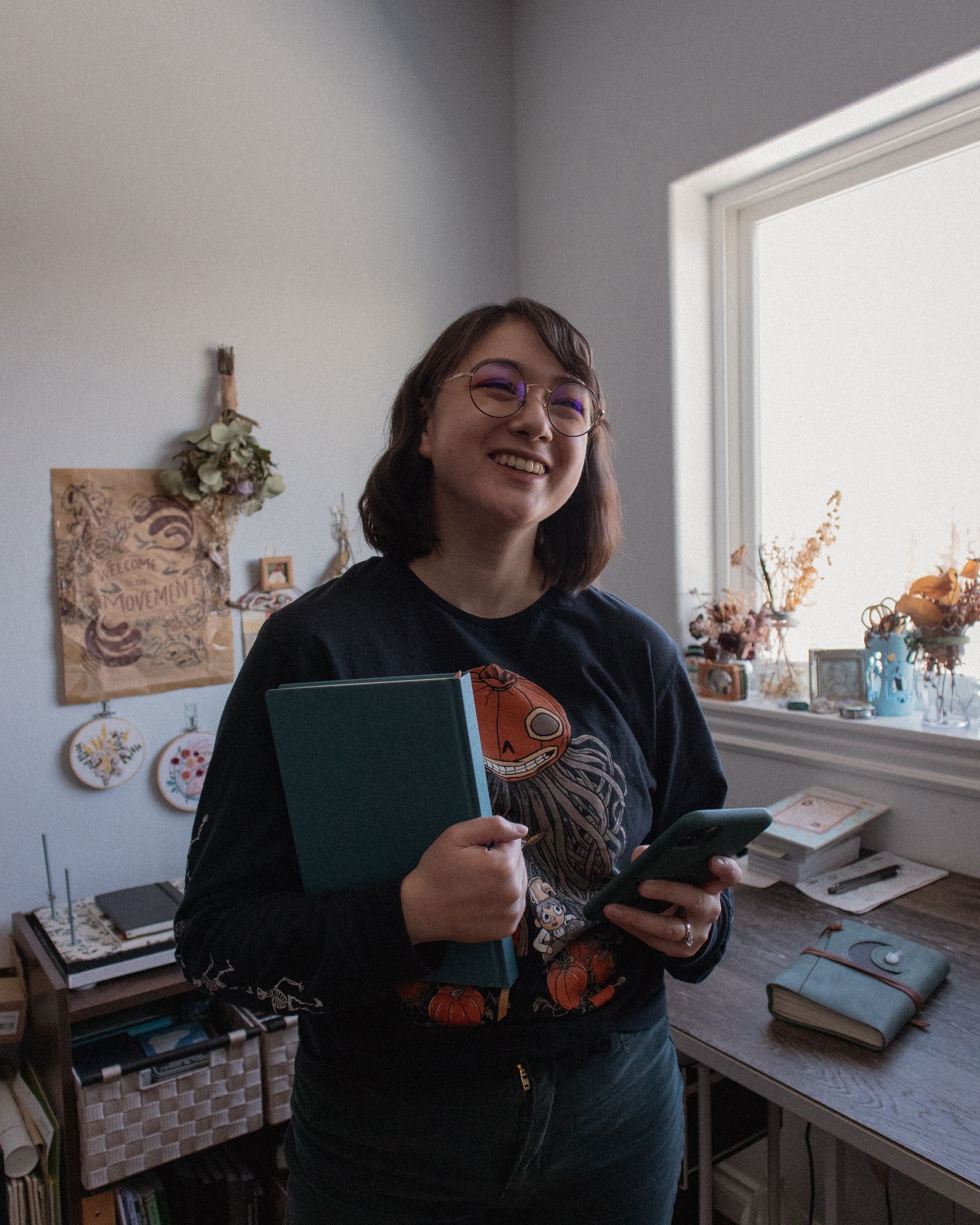 With Halloween right around the corner, we wanted to showcase a beautiful feature on our homepage to get everyone excited and in the spirit! Halloween is a worldwide celebration known for trick-or-treating, spooky costumes and everything scary. Apart from being a night full of scares, it also highly encourages creativity and individuality among all who celebrate!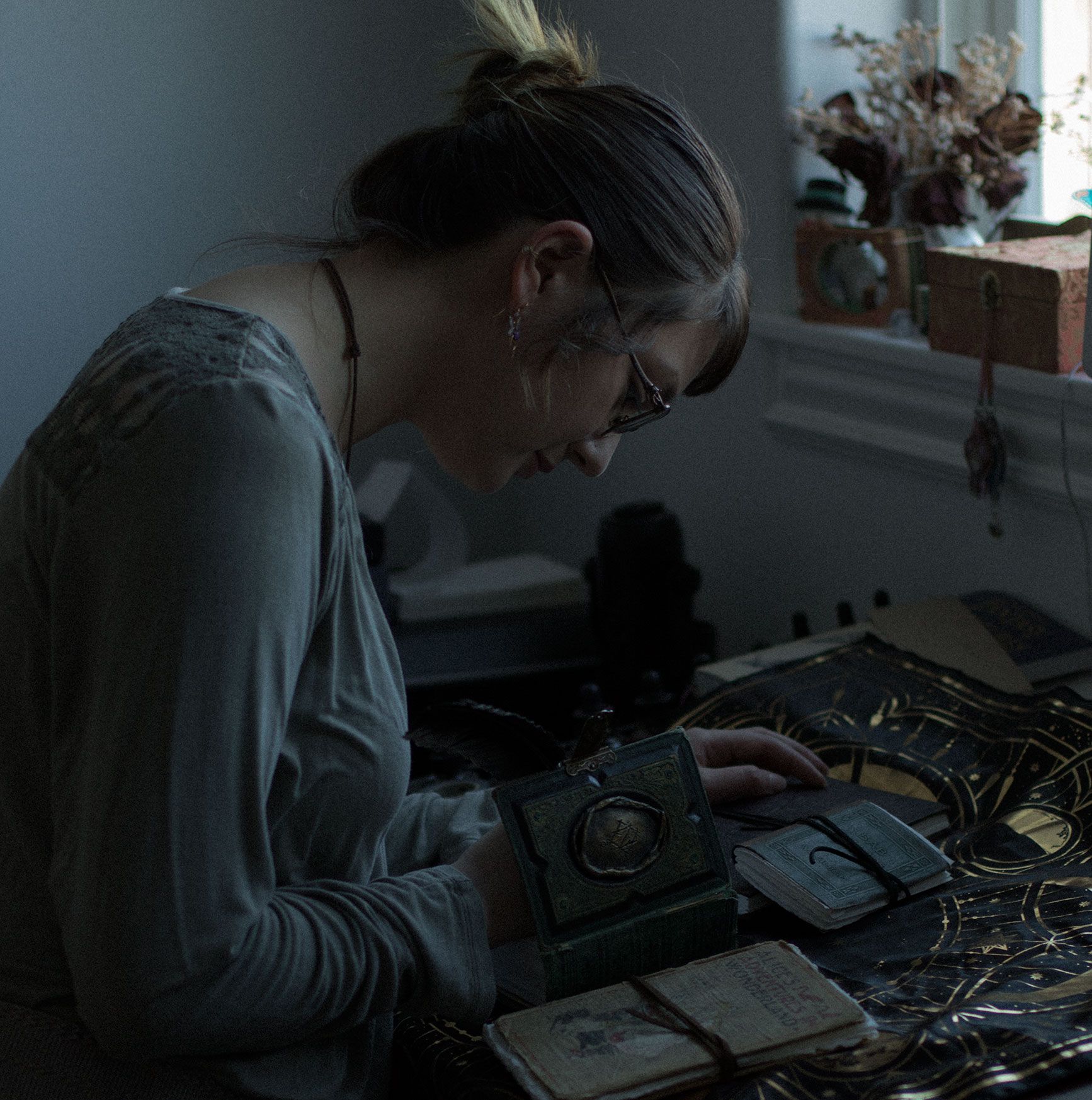 Outside of work, Nadia enjoys playing video games, reading, being outside, as well as cuddling with her adorable life partner and kitty. She also volunteers at her church and very much enjoys watching kids and young adults grow into their own people with their own beliefs and thoughts. Hoping to support and elevate the lives of those in her Alaskan community, she hopes to one day open a homeless shelter.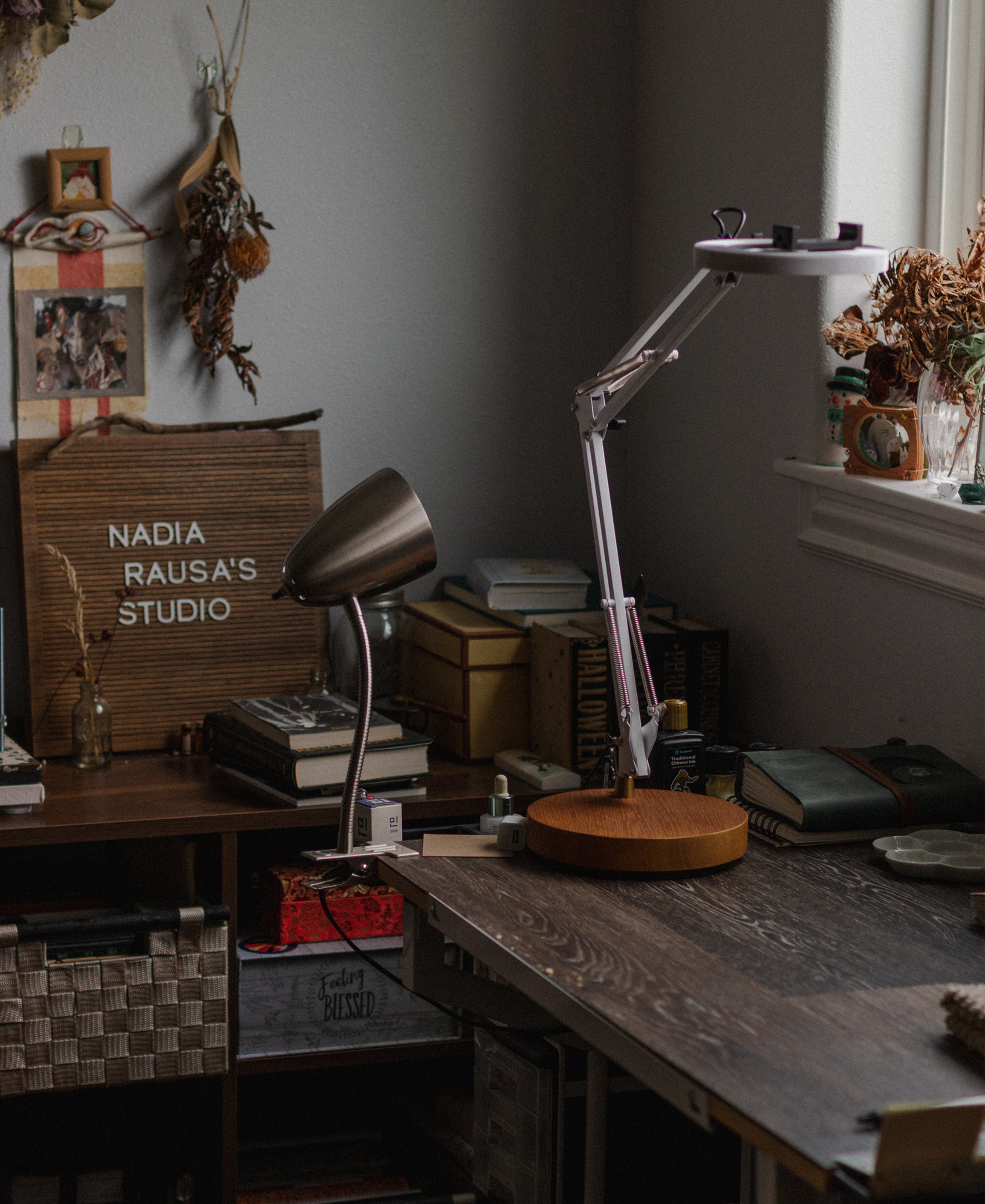 Halloween is Nadia's favorite time of the year. It's a time to celebrate all things creative—from style to makeup to art. Makeup is also another passion of Nadia's and she finds that it is such a fun time to be creative with what you wear or put on your face.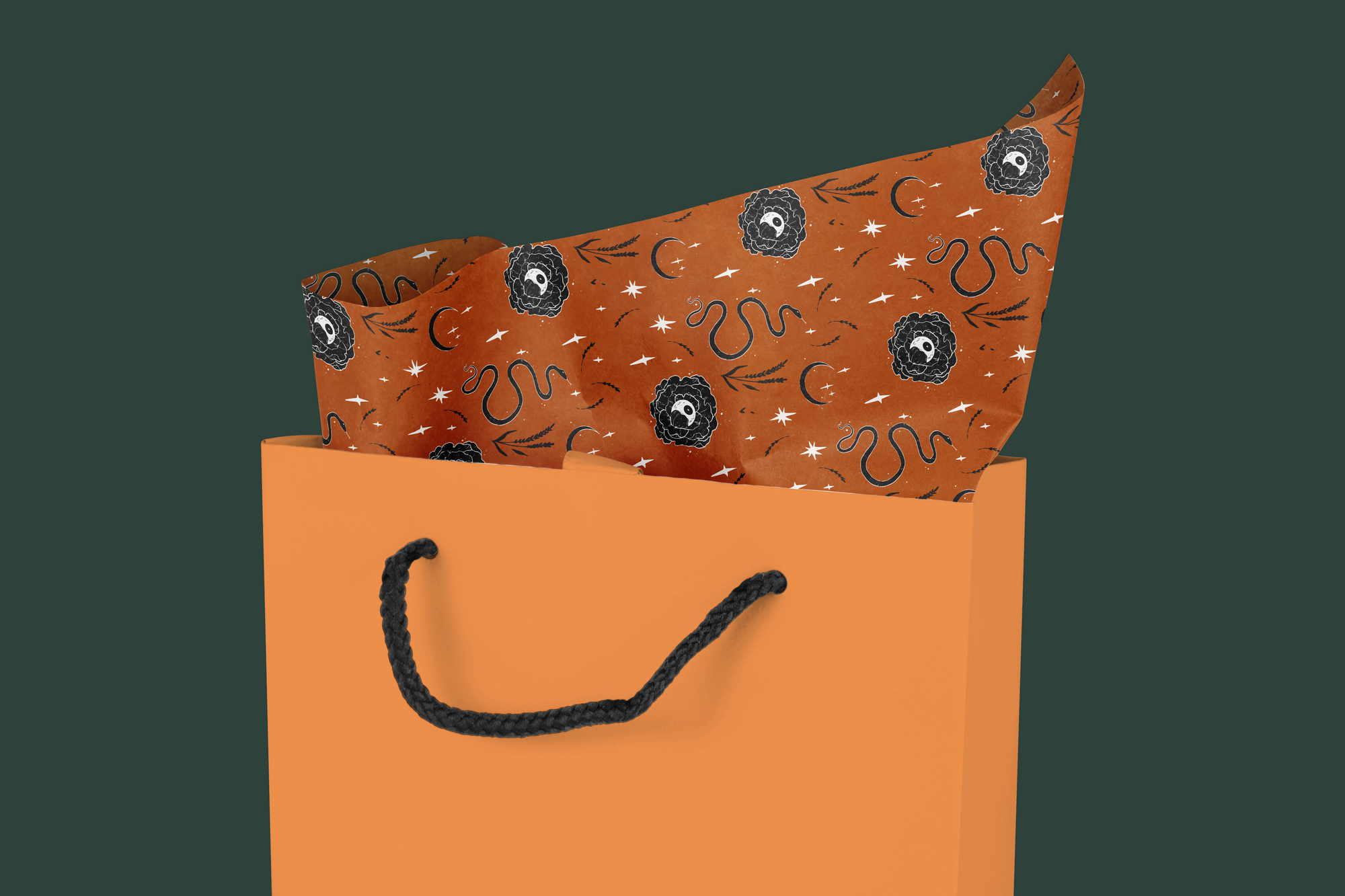 "The colors of the season are very inspiring to me as well, with the burnt reds and oranges, spooky purples, and, of course, the blacks. There's a haunting element to the season (no pun intended) that I find intriguing and enjoyable. I am also a very spiritual person, so this time of year feels extra special." - Nadia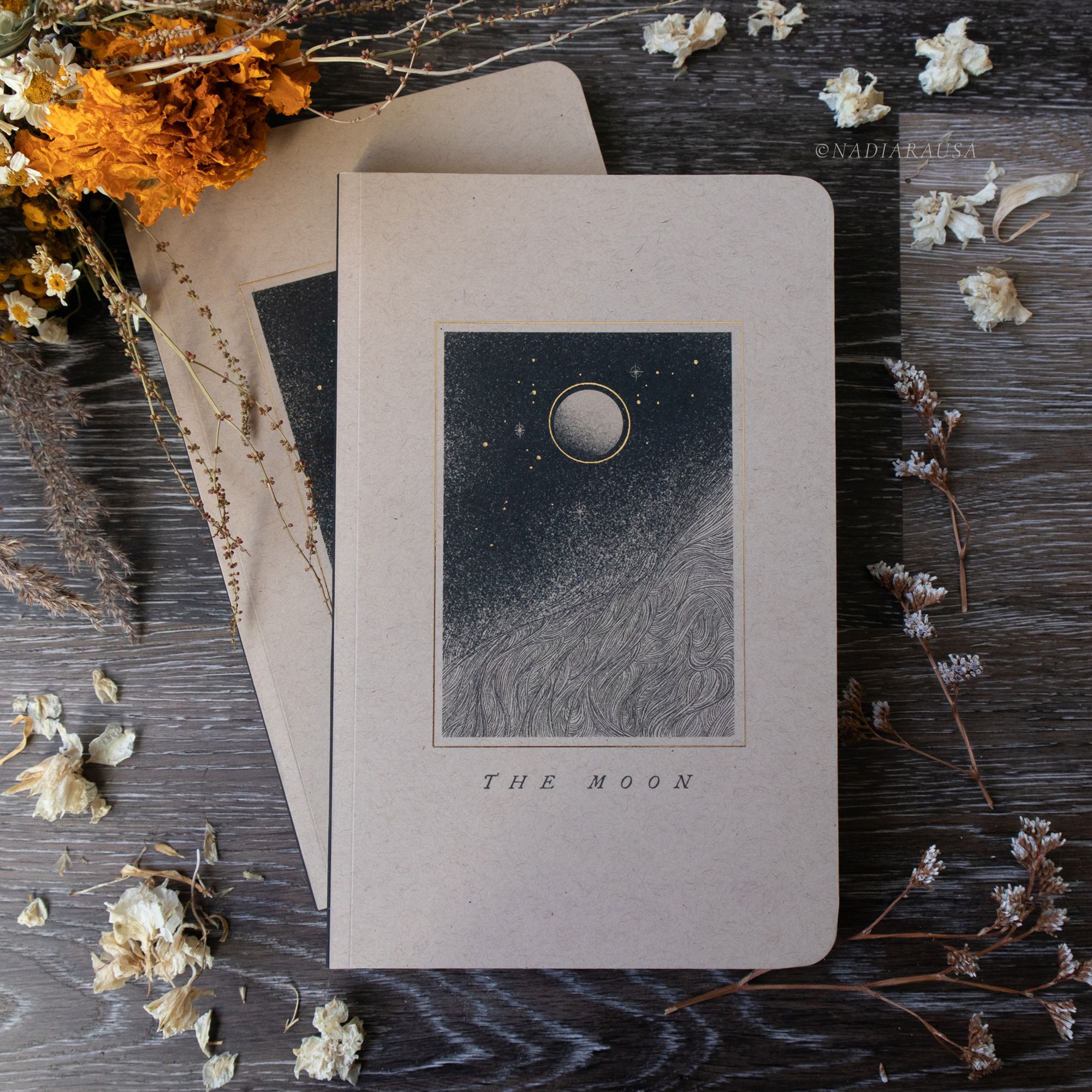 Nadia's favorite part of the design process is brainstorming motifs and how they can intermingle. She enjoys taking inspiration from nature and seeing how objects are naturally juxtaposed. She also likes to keep her overall process pretty simple — she doesn't do a lot of planning or sketching beforehand, she just kind of lets things happen. Admittingly it might be a bit chaotic to some, but it's what works best for her and the end results are absolutely incredible.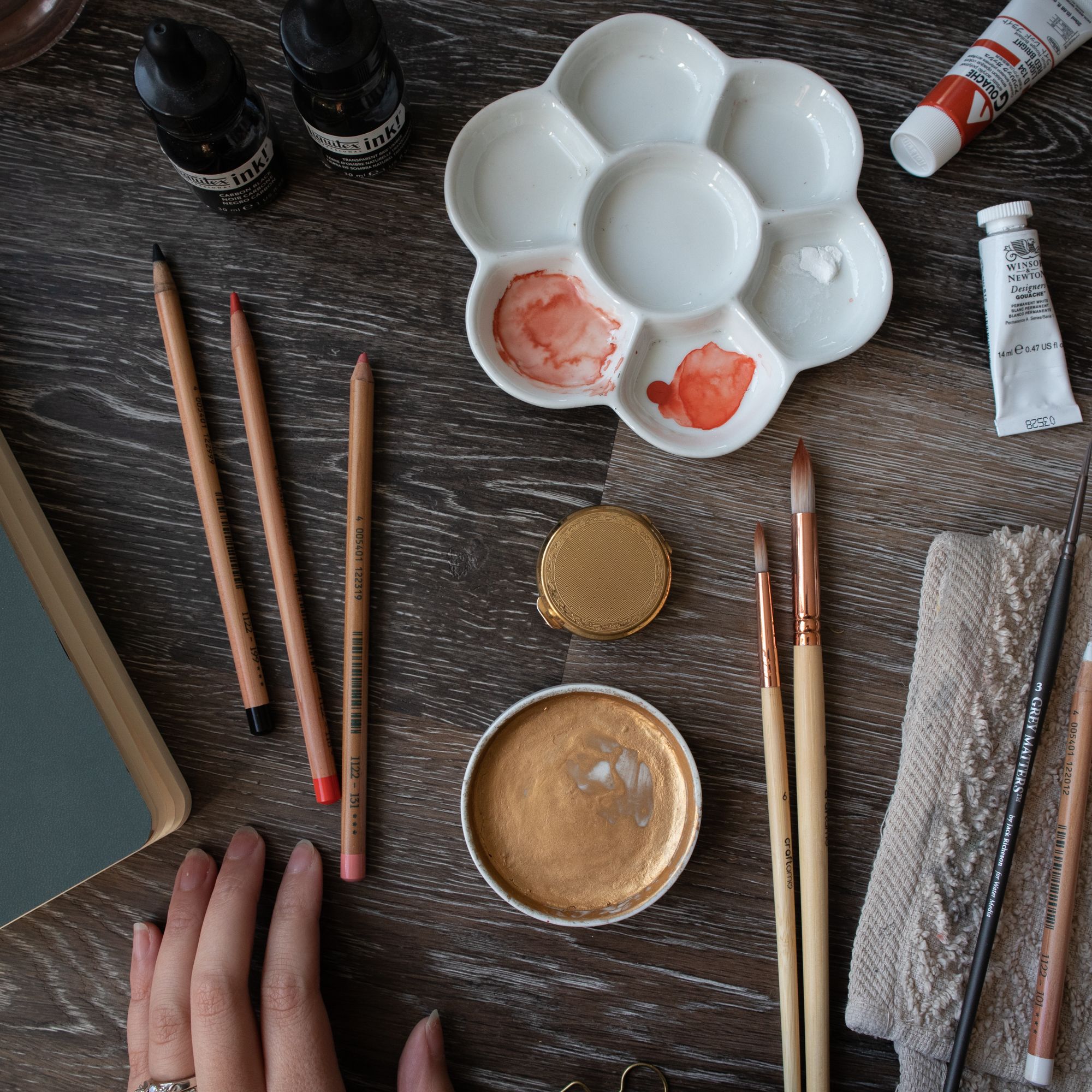 "I found noissue via the Internet about a year ago and was very intrigued by the eco-friendly process. I was searching for environmentally-friendly ways to package my shop orders. To have seen noissue grow into what it is today in such a short amount of time is so exciting and I'm honored to now have the opportunity to be a part of the community that makes it all happen. I love the fact that noissue not only uses environmentally-friendly materials but that they also plant trees to help heal the earth. To have found a company and community that creates amazing products and cares about the earth and its people is truly unforgettable." - Nadia
Check out Nadia Rausa's design process and see her designs magically come to life:
---
Love Nadia's work? See more here:
Creative Profile: https://noissue.co/community/creative/partner/nadia-rausa
Website: https://nadiarausa.com/
Instagram: @nadiarausa