Little Known Goods is a Denver-based shop owned by real-life partners Hillery and Drew Powers. Together they spread happiness through fun prints of their favorite places, and inspire with their not-so-little efforts in reducing plastic waste.
In Hillery's own words, we get to know more about this power couple and their "Little Known" adventures:
"I am a freelance muralist/designer and my husband Drew is a full-time web developer—we met during painting class in college. We've always worked on creative projects separately, but wanted to combine our interests and build a small company that we could work together on."
"Little Known Goods combines all the things we love—print and web design, travel and outdoor adventures, high quality home decor, and bringing joy to people. Our products feature places we've loved living or visiting, with the goal that these pieces will resonate with others who love those places as well. We both feel that it's important to put thought and intention into creating well-designed products that are worth putting out into the world, and for the process of printing and shipping them to be as sustainable as possible."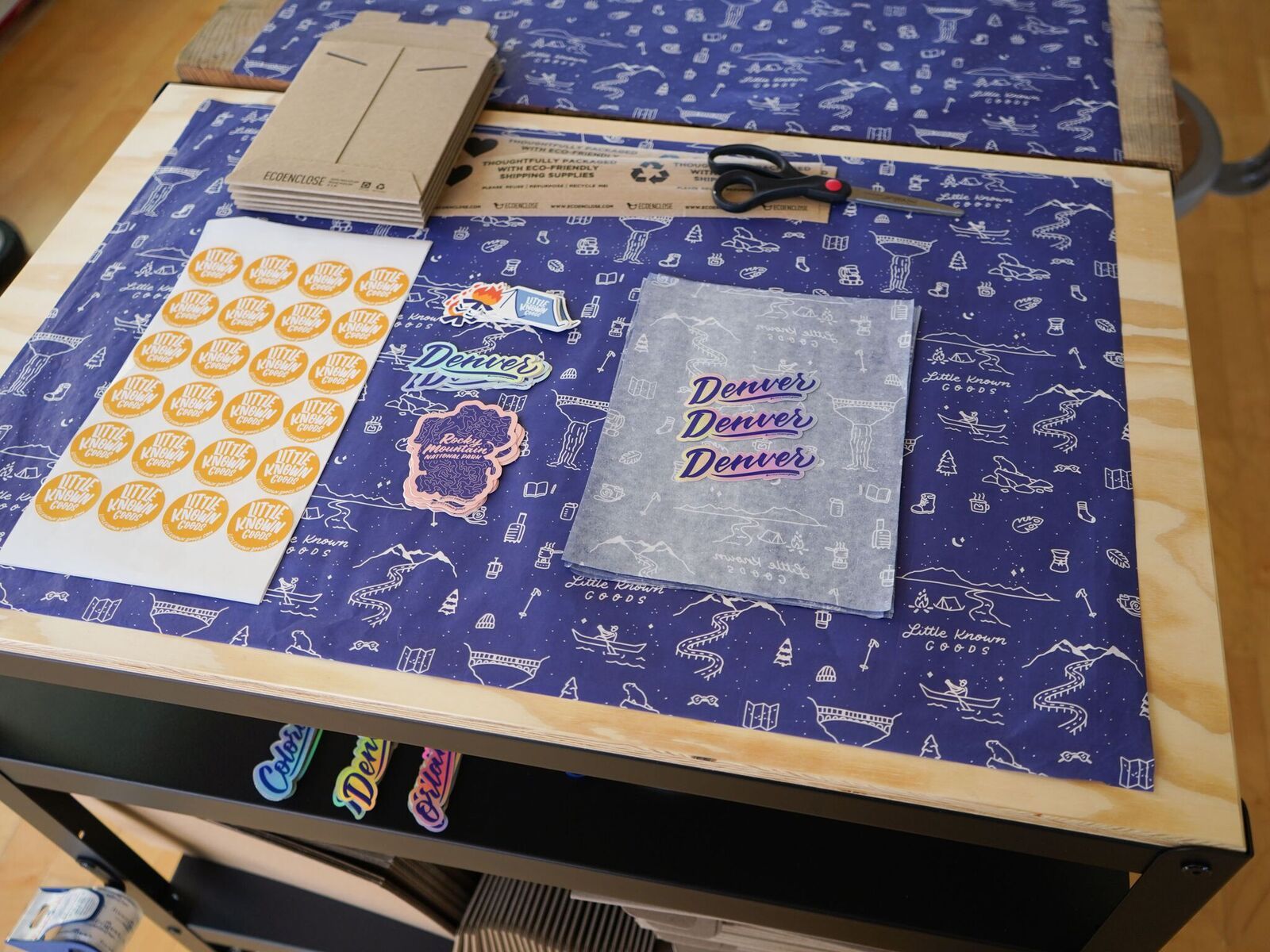 "Starting a brand new business is never easy. It's taken some time to start building an audience and a product line that reaches more people, especially because our products are all place-specific so each item only appeals to a certain group of people who love that place. We're learning as we go, but we're proud of the markets we've been accepted to and online sales we've had since launching in November 2019. Our only advice so far is to be patient and just keep making things you believe should exist in the world!"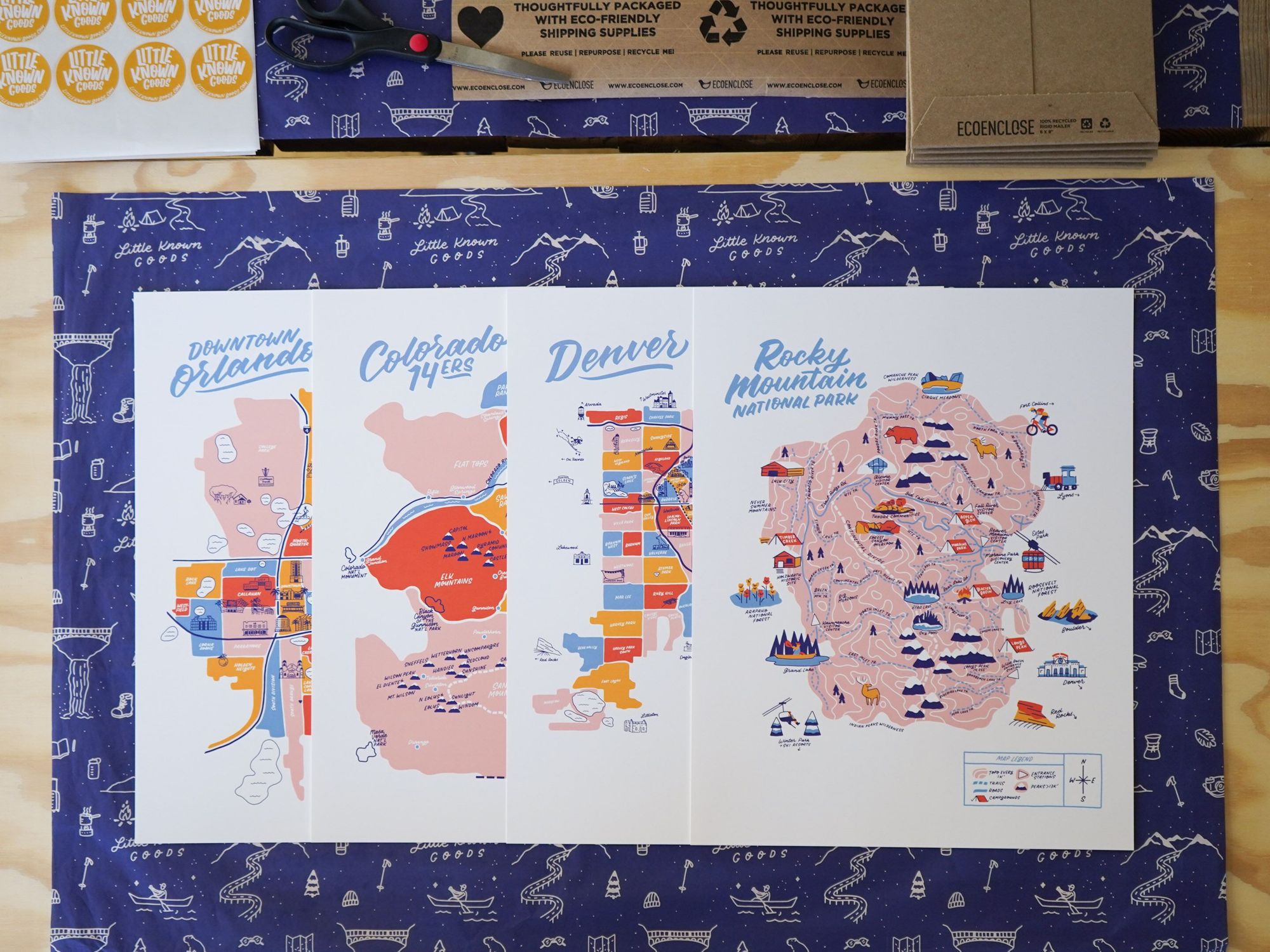 "Reducing environmental impact is one of the key goals for our company and we share that on our website and through photos of our packaging on Instagram. When starting Little Known Goods, we researched print and packaging companies that use sustainable practices and would help minimize our use of plastic. We ship our products with plastic-free Eco-enclose biodegradable mailers and tape, and don't wrap any of our online or in-person orders with plastic."
"We were looking for an alternative to shipping out our prints in plastic, and none of the recyclable or biodegradable plastic options seemed ideal. We saw some other illustrators and designers using noissue tissue, and decided to design some before launching the brand."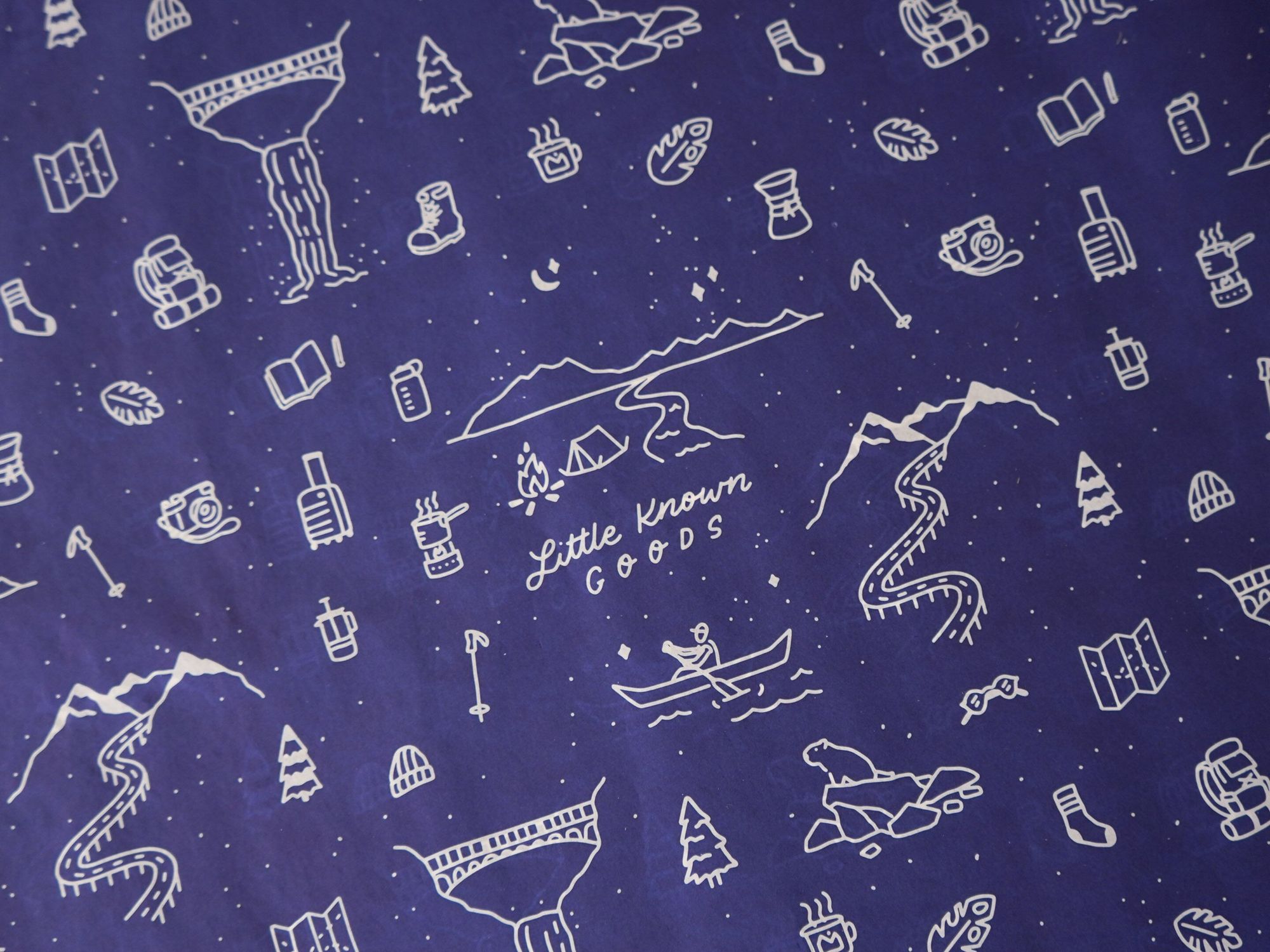 "We chose the standard tissue paper size, as it's perfectly sized to wrap an 11x14" print. We also ordered small round stickers with our logo on them to seal each print."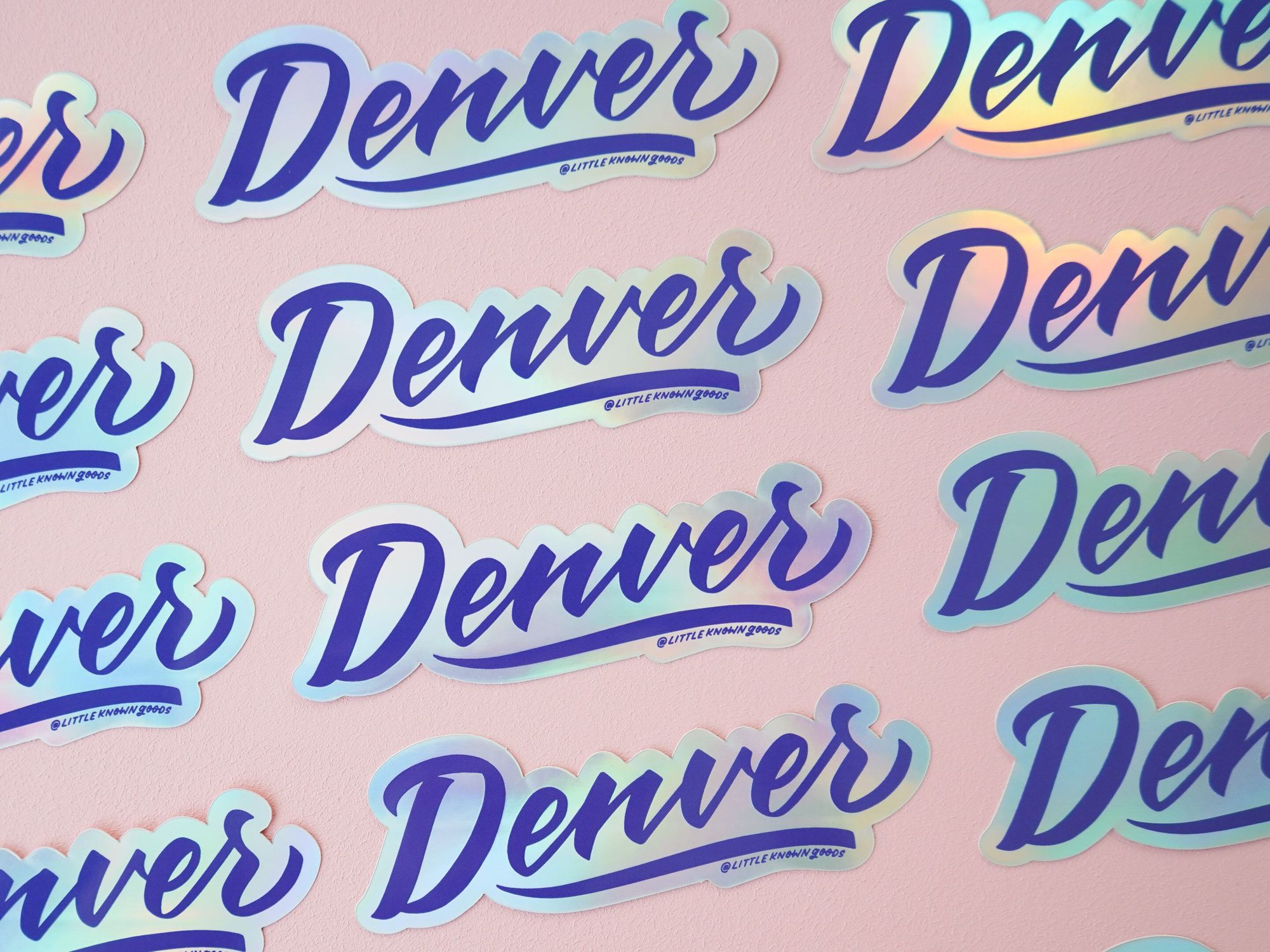 "It was super easy! We hand drew our illustrations in Procreate at a high resolution, image traced them in Illustrator, and provided noissue with a PDF file and Pantone color selection. The customer service team was helpful with any questions, and our tissue and stickers came out perfectly."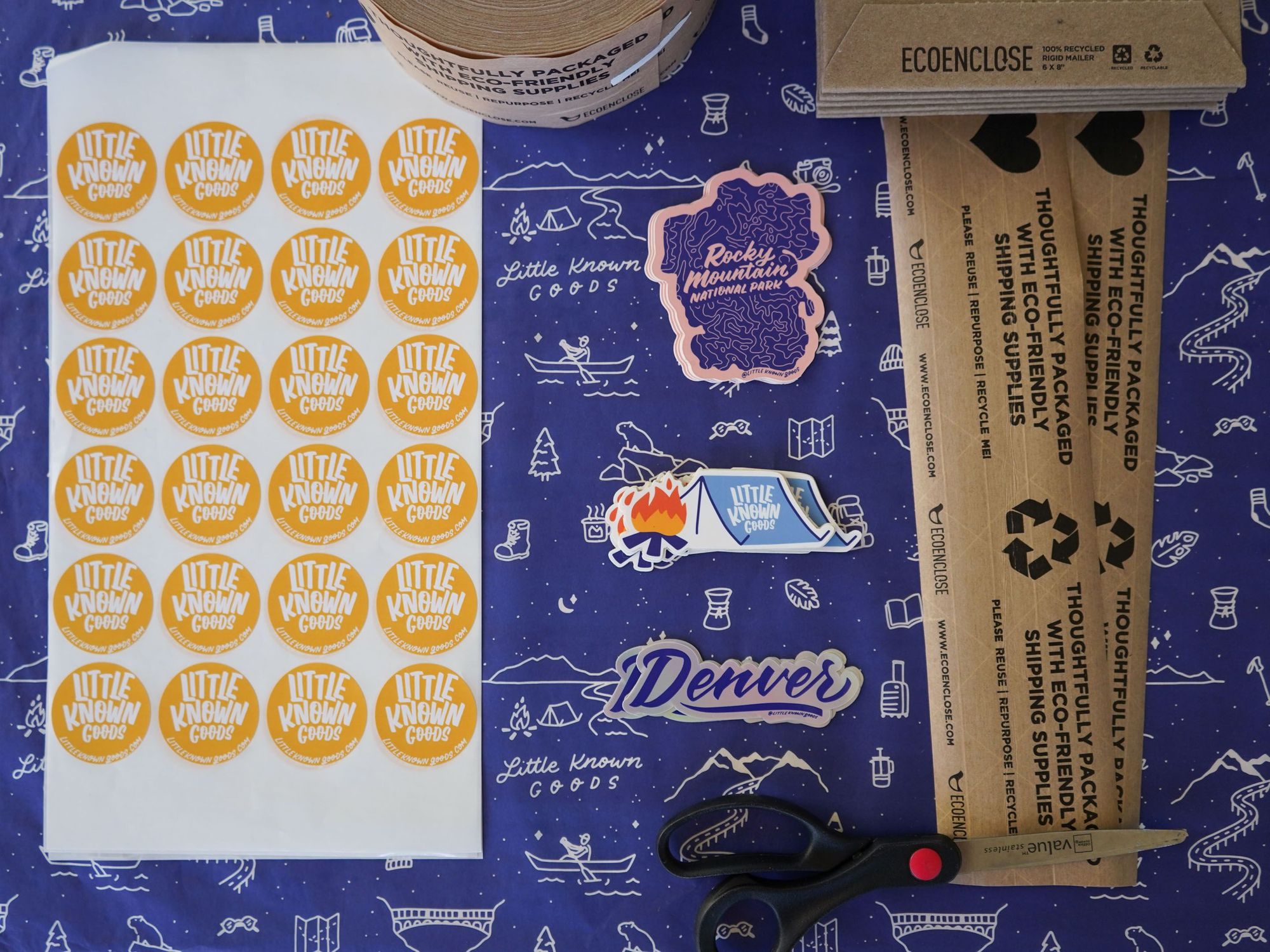 "We were big fans of many of the designs we saw created by other illustrators, and it inspired us to make a similar patterned tissue. Once we saw the sustainable printing practices noissue uses we were sold and didn't research further to see what other tissue suppliers were out there. We get so many great reactions to our packaging—I think it's the reason more people share about their purchase on Instagram, and at markets our customers get very excited to receive a wrapped print in fun packaging."