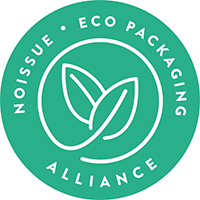 There's truly nothing like a cheerful piece of artwork to brighten up any surface, big or small. Whether it's a plain laptop surface adorned with a charming sticker or a windowpane decorated with a luminous suncatcher decal, you can always rely on a piece of cheery art or illustration to bring a positive atmosphere to any kind of space!
That's something that Haley or—"Hay" as she's fondly called by friends and family— the artist and owner behind Hay Design Co., truly understands and embodies. Based in California in the US, Haley's little online shop is all about everything bright, cheerful, and beautiful in graphic design. And indeed, in looking through her website and Instagram, you'd find a vibrant assortment of stickers, decals, and various other stationery pieces that all feature Haley's distinctively charming illustrations, that you'd immediately want to take a few home as soon as possible!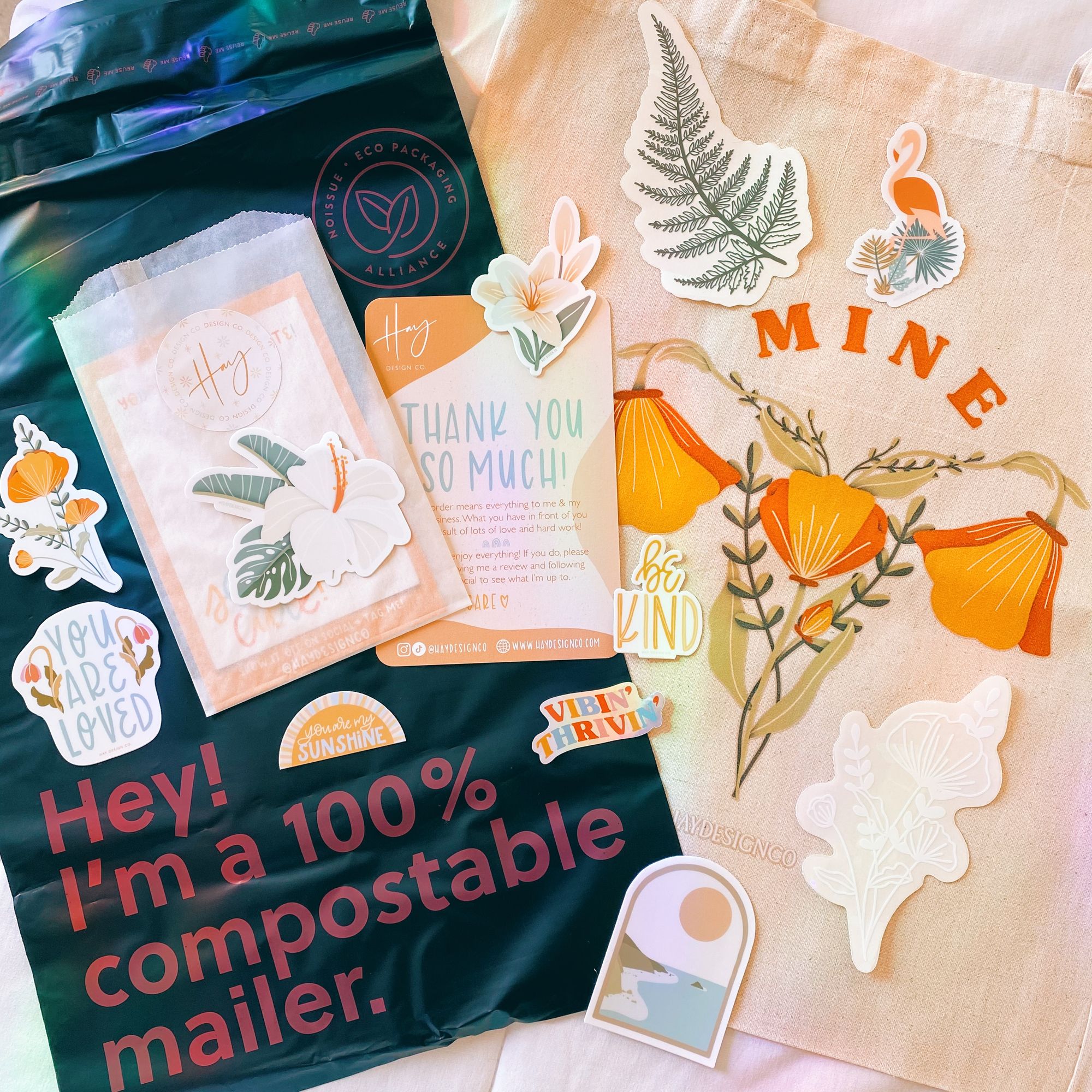 In a sense, graphic design and illustration have always been significant parts of Haley's life. She graduated college with a degree in Communication Design with an emphasis in Visual Design, after which she began a professional career as a graphic artist, while still continuing to freelance on the side. In October 2020, she officially decided to follow her passion and launch her own creative business, Hay Design Co.,  where she sells her illustrations as stickers, apparel, suncatchers, and other fun goodies!
But before all that, Haley's childhood had also been one deeply influenced by art, and she was particularly fascinated by its power to simply connect people anywhere in the world. Haley's own uncle was a successful mural and graffiti artist, and ever since she was young, she'd always admired how he could travel the world doing what he truly loved—and particularly, being able to impact people through it. Moreover, she was also inspired by the support her family provided for his non-traditional career path, and that they consistently encouraged him to follow his own unique dreams. Looking back, Haley knew that this particular career path wouldn't always be the easiest road to take, and therefore set it upon herself to put in the hard work needed to go after her dream. But fast-forward later to a university degree, four years of experience, and a quarantine later, she's finally been able to launch her own products as an artist in her own right!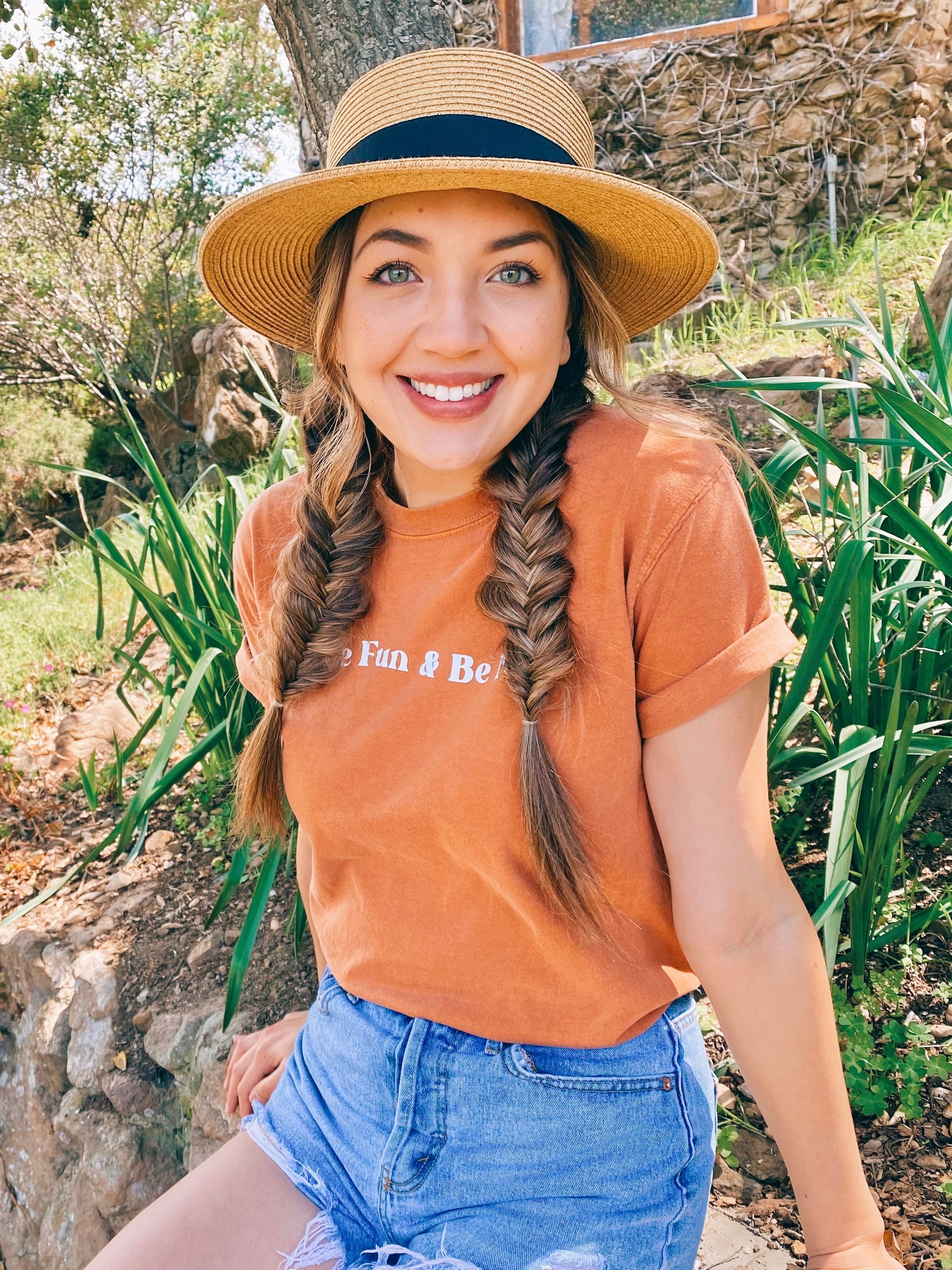 And with Hay Design Co., Haley's mission is a simple one: she hopes to somehow make the world a little bit brighter and happier with anything she creates.
But beyond making the world a happier place with her art, she also hopes to make it a better one to live in, too. As a brand owner, sustainability was always at the top of her list when she decided to launch her own business—and it still is, to this day. With every product launch, she finds ways to be as sustainable as possible, most especially with her packaging, which she's happy to have been able to accomplish with the help of noissue!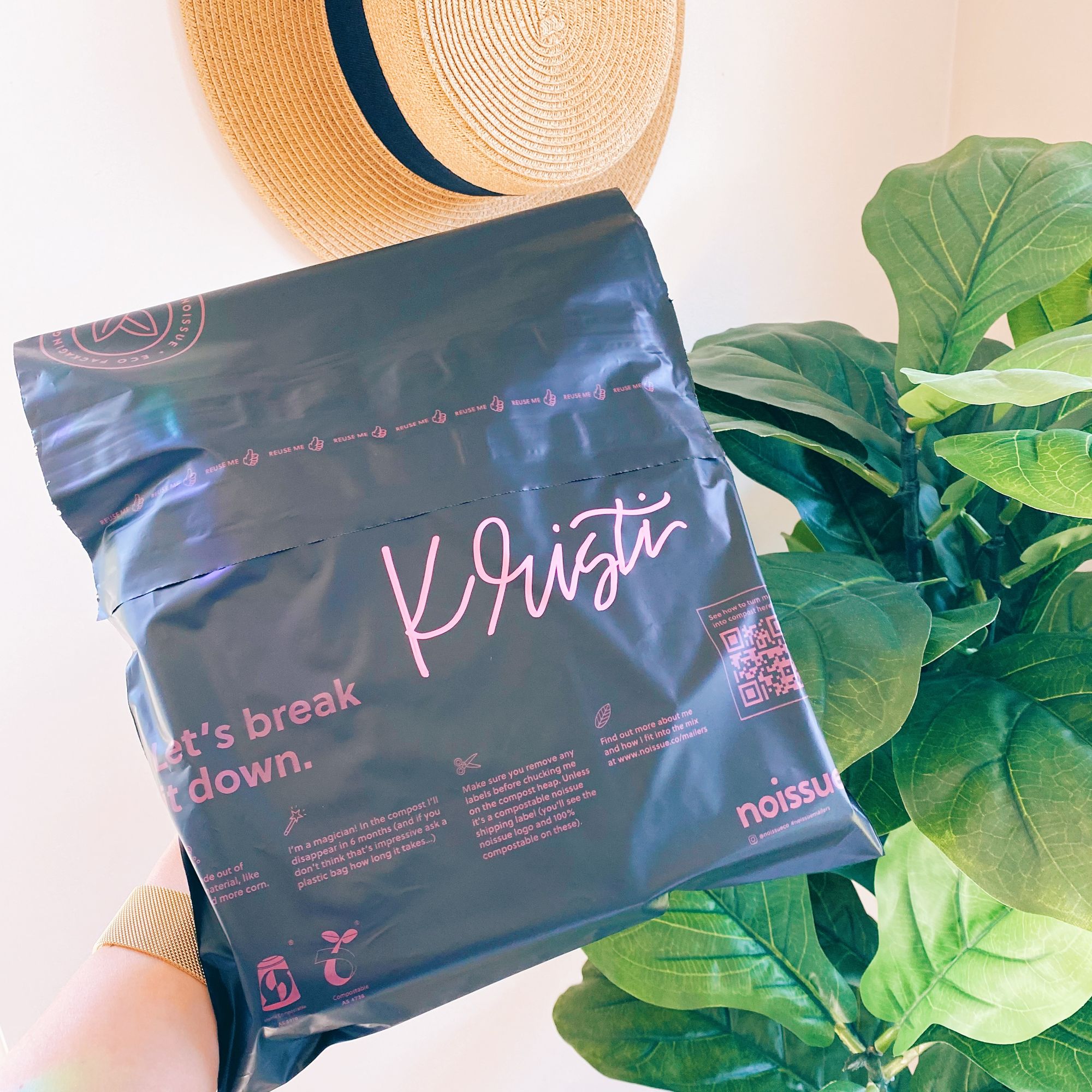 "With every product launch, I think about how I can be as sustainable as possible - especially with my packaging. Today, I am happy to say that all of my packing supplies are 100% recycle-able or compostable. That wouldn't have been possible for me to say without the help of noissue's Compostable Mailers."
Haley decided it was time to make the shift towards sustainable packaging when her business started steadily growing, and orders were becoming more and more consistent. When she came across noissue, she instantly knew she found the perfect match, most especially with her customized Stickers and Compostable Mailers.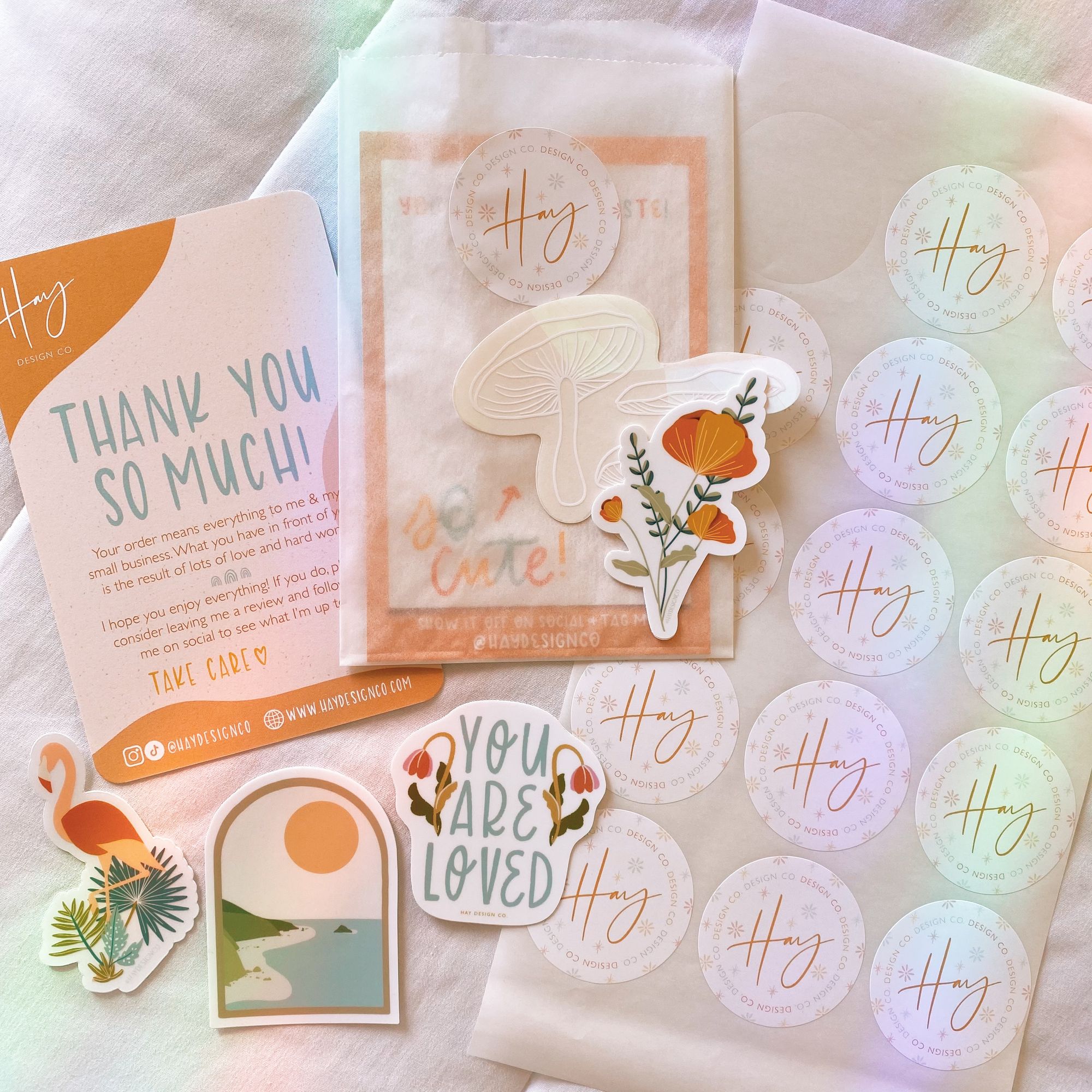 "As my orders were becoming more consistent, I knew I needed to make a switch to more sustainable solutions over plastic mailers. Luckily, the noissue team came knocking and I was able to try out (and love!) the compostable mailers and create my own eco-friendly stickers for packaging. There's no way I'm going back to buying regular polymailers."
Besides having her own customized and sustainable packing materials, Haley also loves being part of the noissue Eco-Alliance, where she gets to be alongside brands that similarly have a heart for sustainability. As a brand owner, she loves that she and her brand are part of a community that wants to make a difference, and hopes that doing so can somehow help elevate the standard for other brands everywhere, too. As a consumer, she also enjoys supporting businesses that similarly have sustainability at their core, and loves that her every purchase from noissue helps contribute to reforestation in areas of need!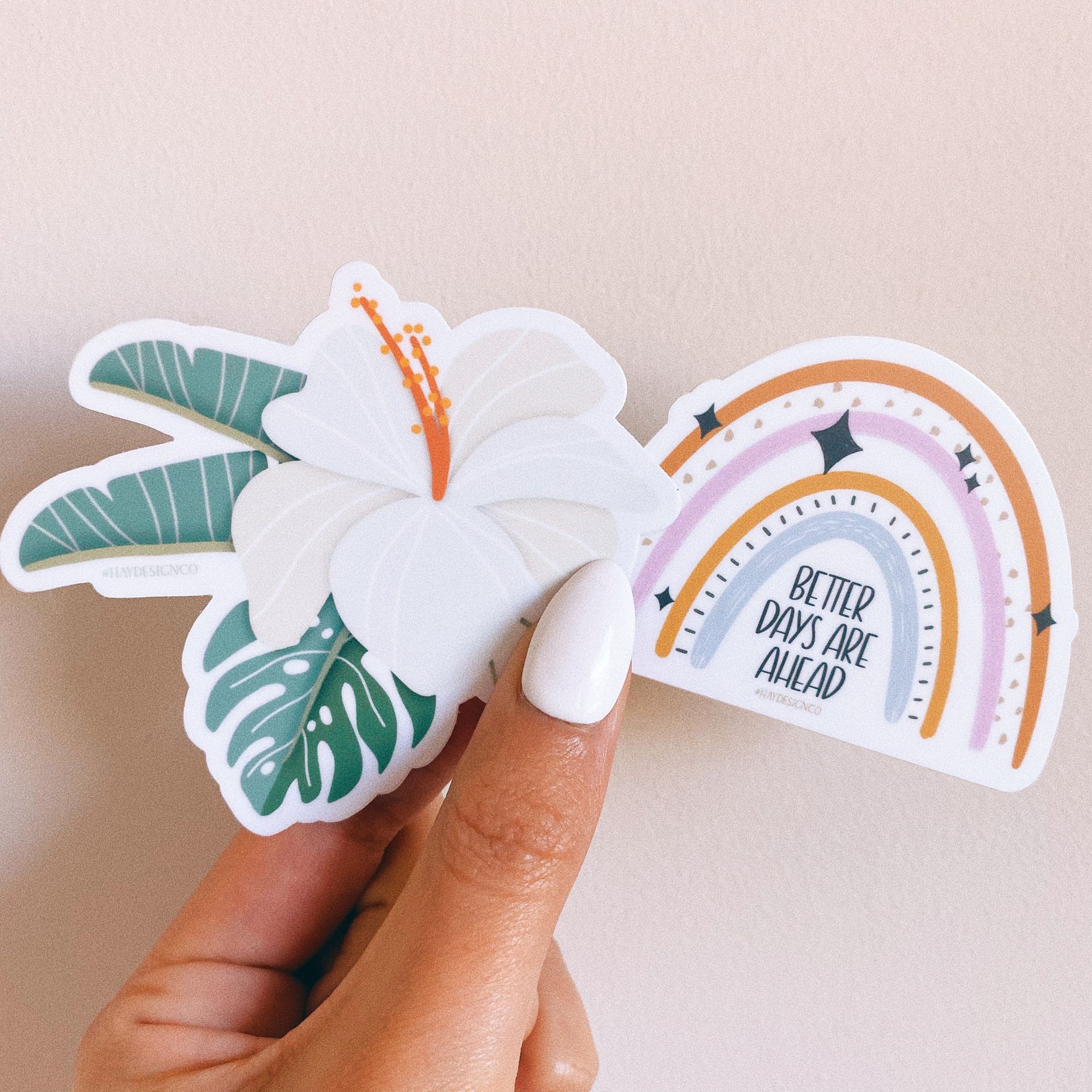 In addition to joining the Eco-Alliance, Haley's also incorporated sustainability in her own business too. This most particularly by having eliminated all plastic from her packaging, and making sure that everything that is shipped to her customers is 100% recyclable, both of which she plans to communicate with her customers even more in the near future.
Haley definitely has a heart to inspire and uplift others, which is something that comes across in all her creations, and that's definitely what helps her stand out in the industry, alongside her own unique style as a graphic artist.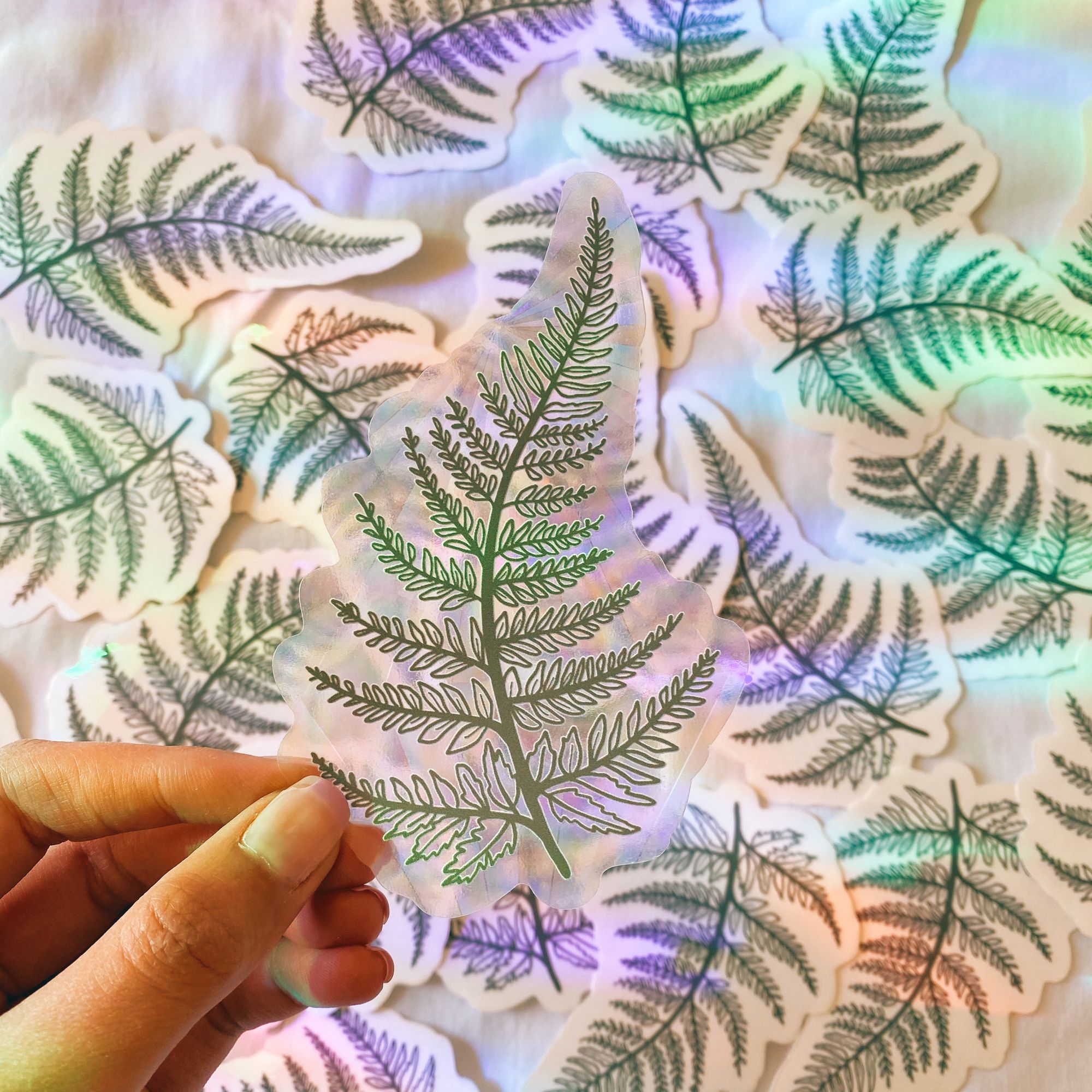 She's also evidently passionate about what she does, but she's also faced her share of challenges along the way, too. As a one-woman business, one of the biggest challenges she's faced so far is knowing when to take a break—most especially as she's also juggling her full-time job alongside running Hay Design Co. There have often been times when she found herself working late into the night, or throughout the weekend. And although it's undeniably rewarding to see her hard work pay off, it's also tiresome, which is why she's since been learning to slow down when she starts to feel burnout settling in. After all, a valuable lesson she's learned is that resting is always better than quitting!
For other artists who also hope to start their own businesses, Haley's foremost piece of advice is to be consistent, and to have fun! Consistency is the key to building an audience and garnering sales, but having fun and enjoying the journey is just as important, too. Lastly, she emphasizes to always remember why you started in the first place, and to have fun as you go.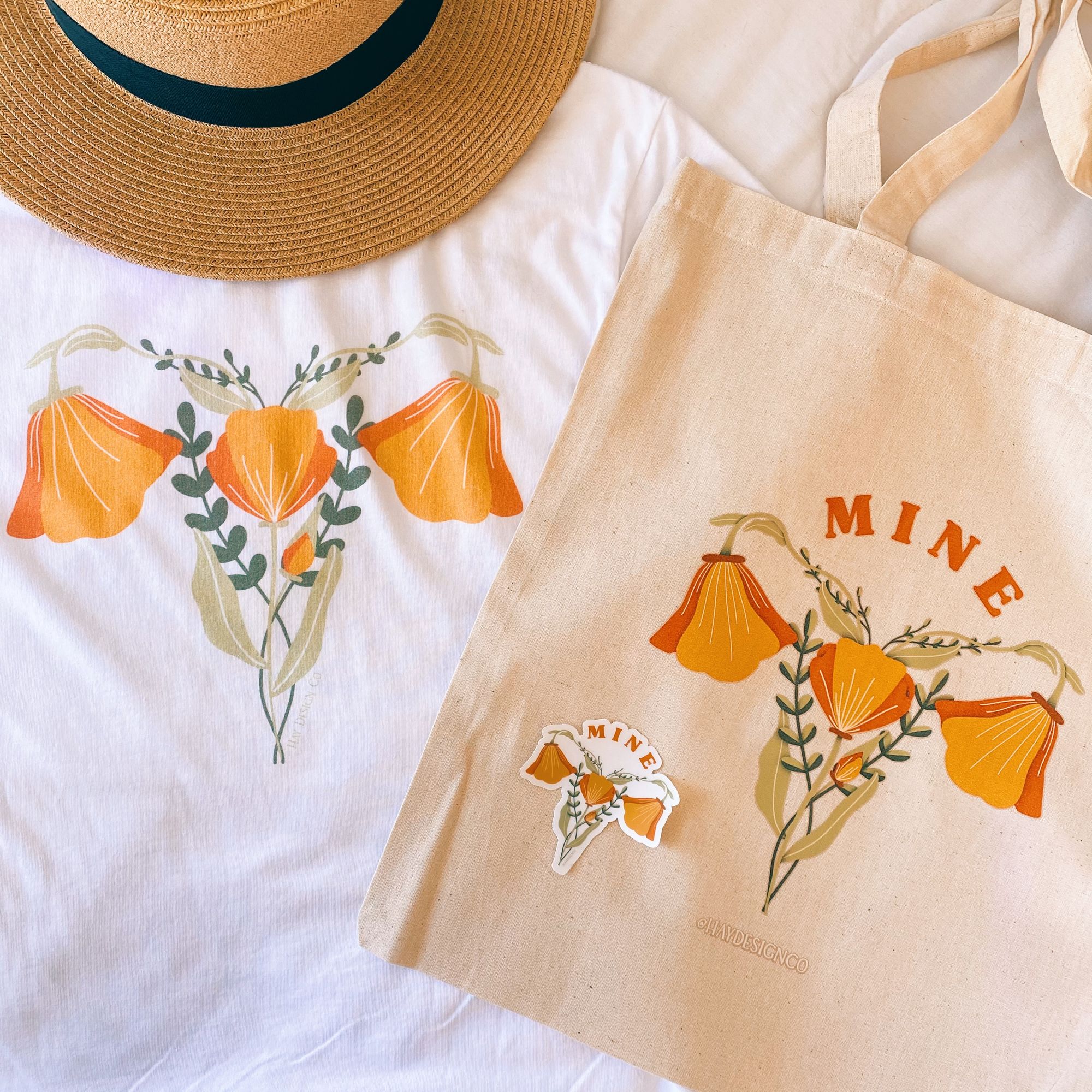 All of Haley's products definitely have their own eye-catching charm, but she picks out her suncatchers as her personal favorite. They're also a crowd-pleaser for a reason—they're the best additions to make any room a little happier and more colorful, and she's had so many customers share how much they mean to them, their families, and even their pets!
It's more than evident that Haley's got a heart for uplifting art and a passion for protecting the planet. Now that's something definitely worth smiling about!
---
Find more of Hay Design Co. here:‌‌‌‌‌
‌‌‌‌‌‌‌‌
Website: haydesignco.com
‌Instagram: @haydesignco
Like this story? Tell us yours! Share your brand story and love for your custom packaging and get a chance to be featured on the wrap! If you're a noissue customer and are interested, you can join the Eco-Alliance by clicking here and answering a few questions here.
Questions? Email us at ecoalliance@noissue.co