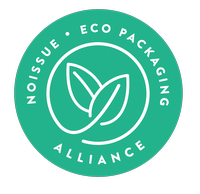 For a lot of us, our pooches mean the world. From greeting us excitedly whenever we get home from work or snuggling next to us on a chill night in, dogs are indeed man's best friend. When it comes to online shopping, many fur parents can attest about spending more for their pets rather than for themselves. While we strive towards making a better world for us and our furry friends, you can still spoil your fur babies with sustainable accessories.
Back in January 2020, dog lover Maria started the Dallas-based brand Hi Mr. Doggy dedicated to manufacturing pet accessories, bandanas, and scarves made out of natural fiber fabrics with handsewn details.  With her goal of showering as many puppies as she can with love, she's is working towards offering products made out of 100% organic and sustainable materials.
Maria believes that every living being is valuable and that it is our responsibility to take care of our planet for those living in it now and in the future. Through each purchase, she wants to raise awareness on how her customers can live a sustainable lifestyle. One of her plans in her business is to plant more trees and encourage her buyers to follow suit.
"We not only want to implement sustainable products in our brand, but also raise awareness among our customers."
Luckily, Hi Mr. Doggy allows Maria to practice her passion of sewing, follow her dream of making more dogs happy, and to help protect the environment. She decided to go for custom eco-friendly packaging to reduce her environmental footprint while giving more prominence to the brand and confidence to her clients. Maria uses noissue's stickers and stamps to inject her branding into every product ordered.
Maria's advice for other aspiring business owners is not to get carried away by negative thoughts and to just go for it. It takes a lot of hard work and there may be several challenges along the way, but you have the power as the idea maker to make your goals happen.

"Sometimes we think that everything is against us and that [it's] due to external causes we cannot achieve what we want. But our thoughts are so powerful that they make us accomplish wonderful things."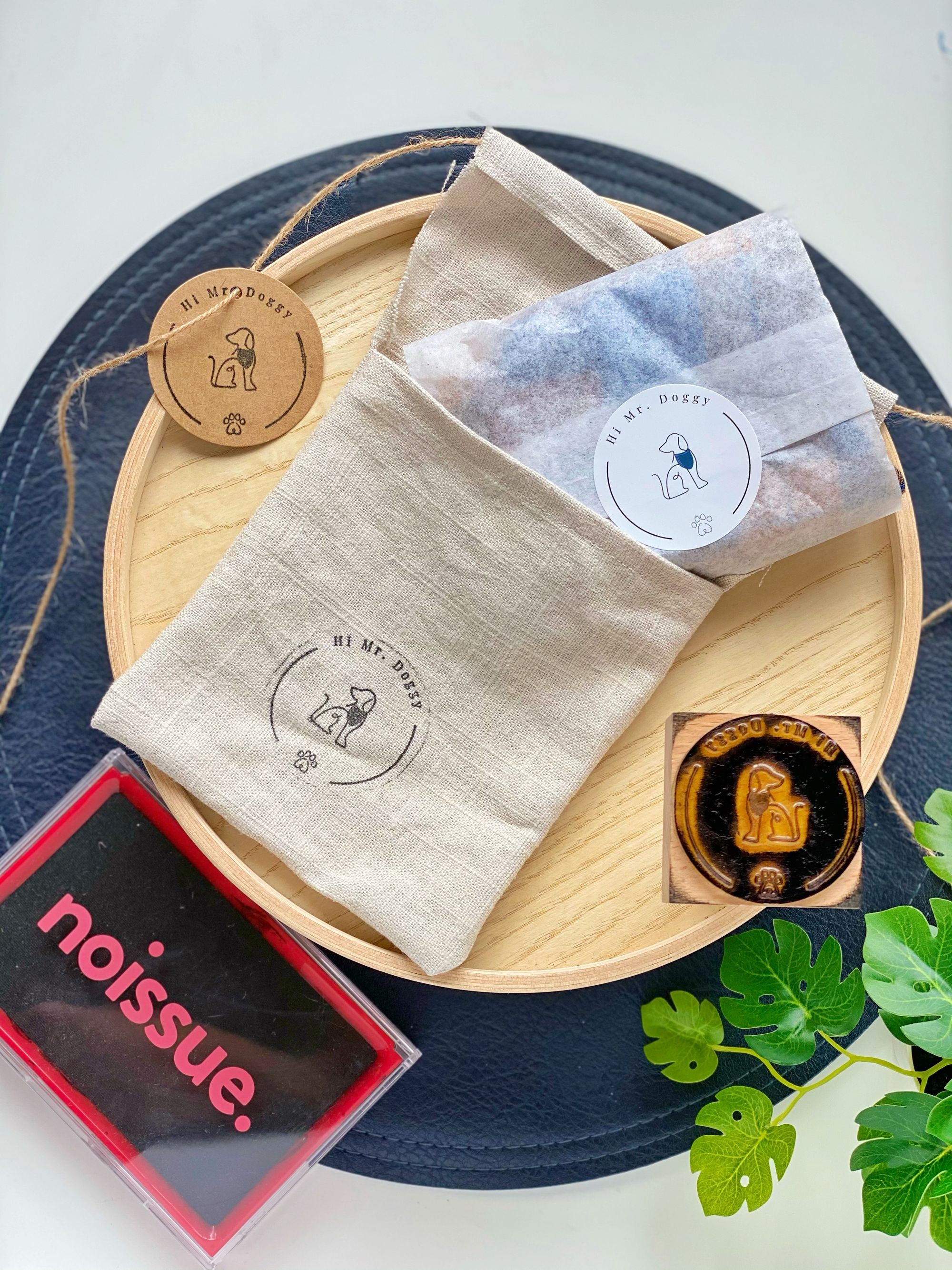 With her love for animals, seeing people help noble causes to rescue animals in need inspires Maria to work harder. And with her handsewn products bringing joy to both owners and pets, Hi Mr. Doggy became a win-win situation for her. It encouraged her to sew more accessories everyday which developed her creativity in ways she never expected.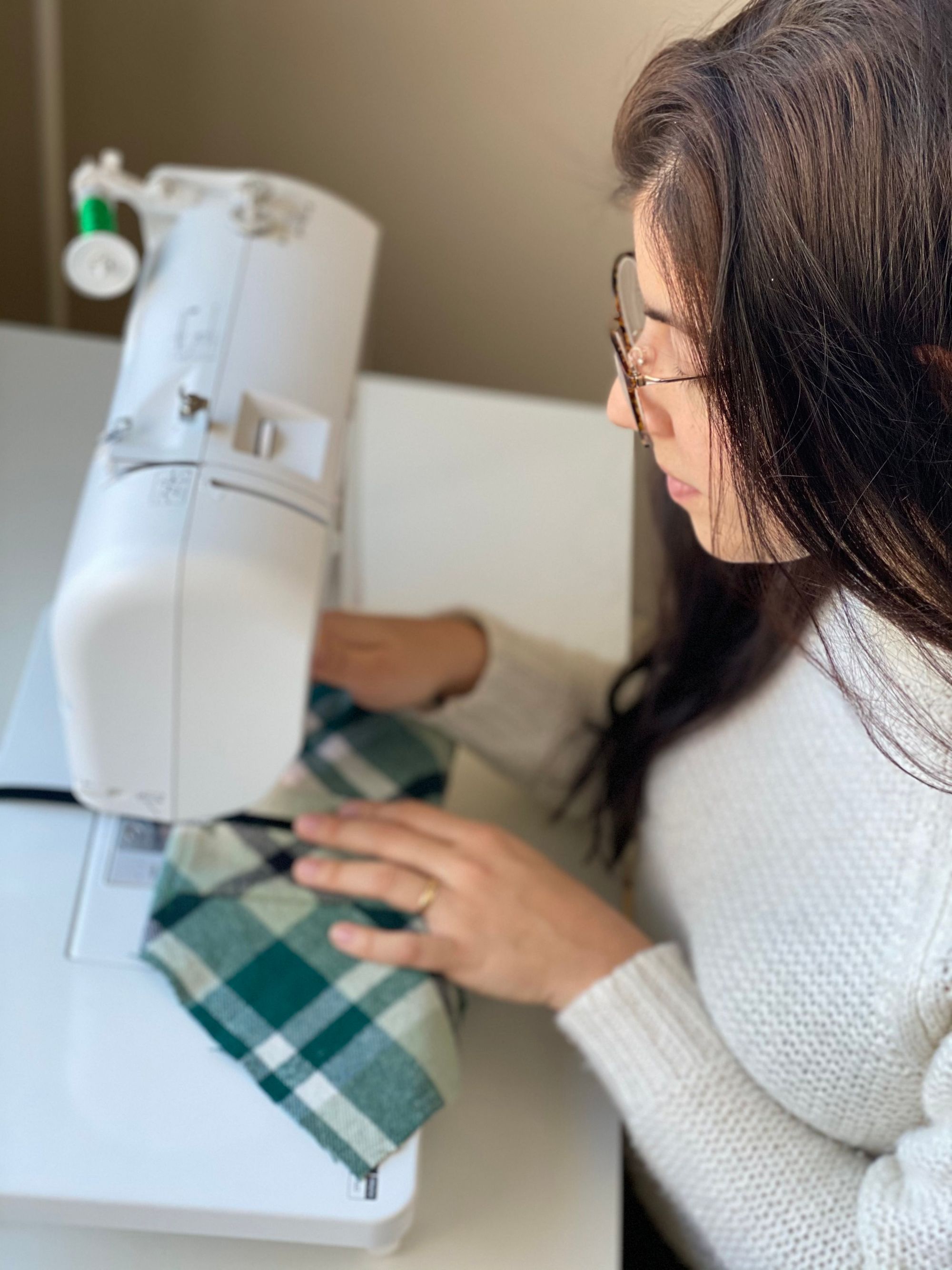 Within the small business community, Maria sees each entrepreneur as unique and that there is no competition. Each business owner has their own ideas and working style that sets them apart from the others. For Hi Mr. Doggy, it's Maria's handsewn details, ribbons, and natural fibers found in their fabric such as linen, cotton, and lyocell. Not a lot of pet accessories offer both durable and sustainable materials so it's inspiring to see Maria make a difference with her brand.
Just as how passionate Maria is with sewing, she puts in that much effort ensuring the quality of each product and that every purchase is wrapped beautifully to make each of her customer's day.
---
Find more of Hi Mr. Doggy here:
Website: www.himrdoggy.com‌‌
Instagram: @hi.mr.doggy
Like this story? Tell us yours! Share your brand story and love for your custom packaging and get a chance to be featured on the wrap! If you're a noissue customer and are interested, you can join the Eco-Packaging Alliance by clicking here and answering a few questions here.
Questions? Email us at ecoalliance@noissue.co.