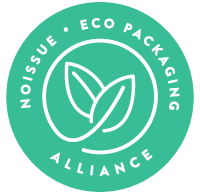 Being a kid is truly one of the most precious times of our lives. And any parent would agree: we all want what's best for our kids! And sometimes, that means just allowing them the freedom of being young and experiencing the simple joys in life, like playing outside in the sun!
But as wonderful as it is to run around in the outdoors, there are certain inevitable consequences—like sun damage! And that's something that Jackie, the parent and founder behind the brand Hot Tots, can attest to.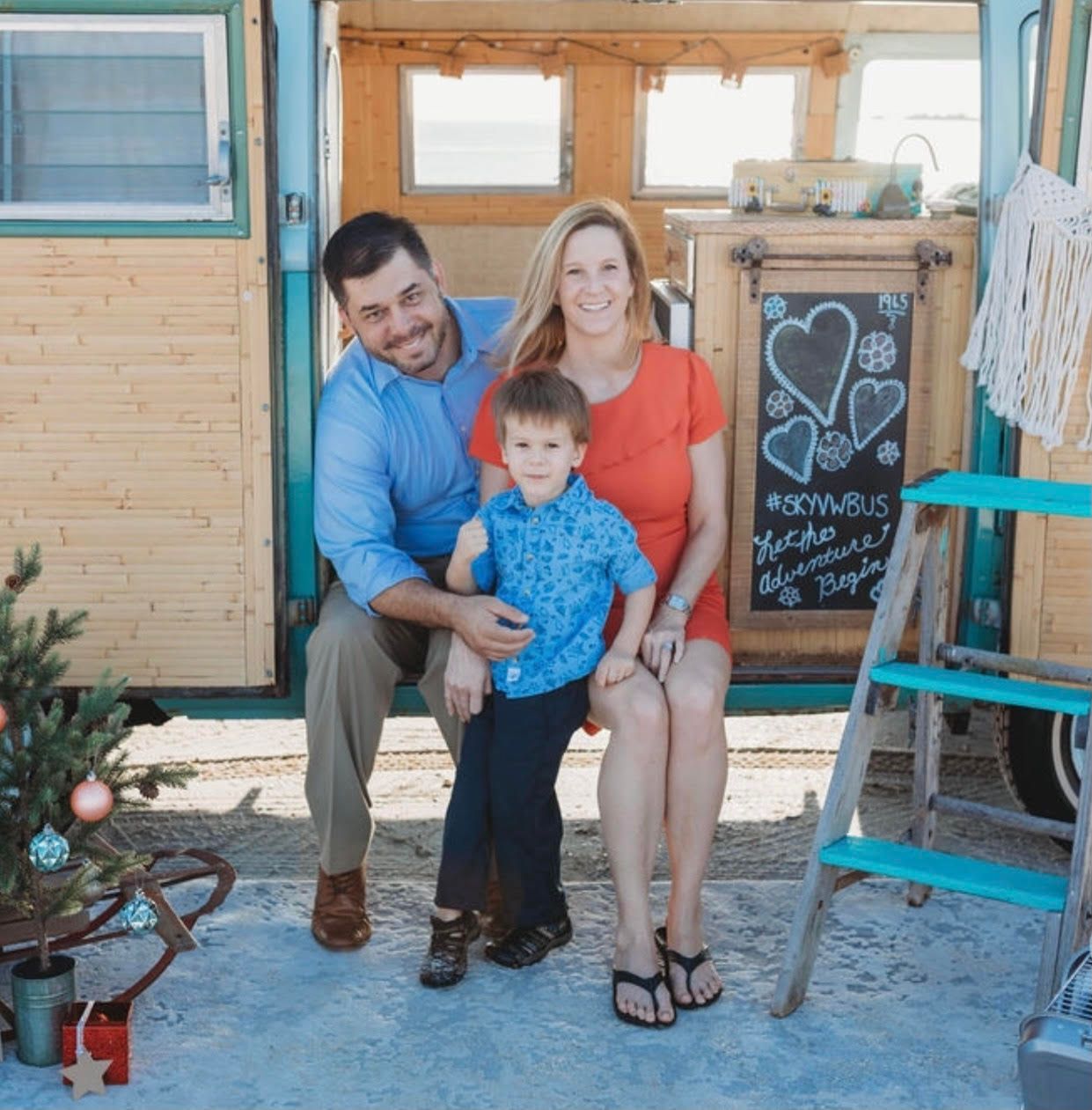 Living by the sunny coasts of Florida, running around in the sun and sand had always been part of Jackie's family life. When she started taking her young son to the beach, she took notice of other parents in the area constantly chasing after their children to apply sunscreen and protect their skin, which wasn't always the easiest task. Jackie started thinking of a better option that would solve this, and for a time after, she purchased full-body UPF suits for her son. And while they did help, she wasn't always satisfied with their design and material, as well as how they weren't made in the most ethical ways. So, she got to work.
After years of designing, testing, and sourcing fabric, Jackie soon crafted the perfect material to create her own version of sun protection suits. Smooth, lightweight, and made from recycled fabric, Hot Tots' OtterSuits, named for her son's love of otters, were the ideal solution to Jackie's problem!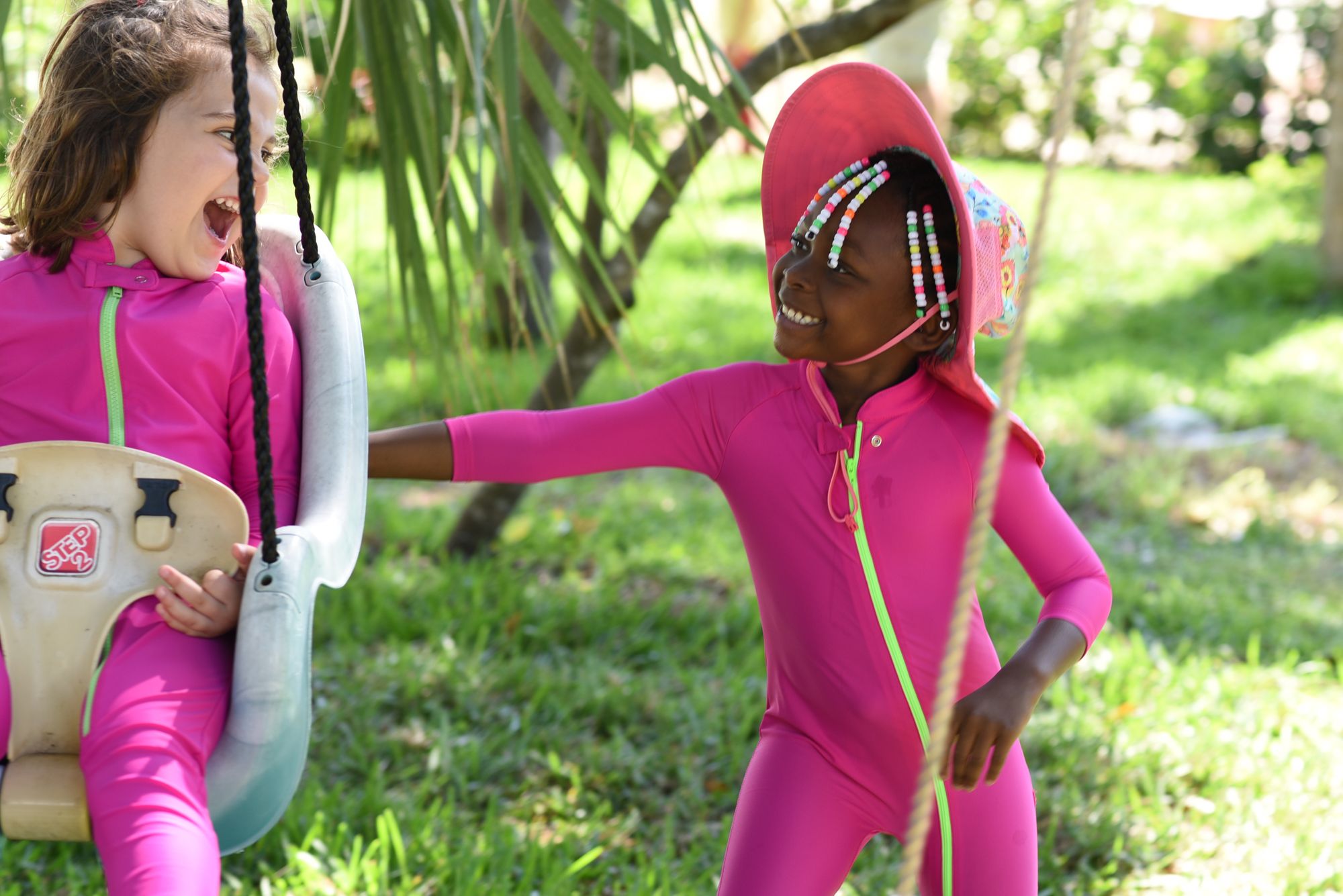 With her brand, Jackie's mission is simple: to make playing outside as fun and easy as possible for kids and parents alike. With her OtterSuits, kids get all-day UPF 50+ sun protection! And what makes them even better? All the suits are ethically and sustainably made. Everything is produced right in their local state using innovative fabric made with 78% recycled materials—including nylon nets retrieved from the ocean floor—without compromising on its quality.
"We want to show that it IS possible to create high-quality, affordable garments that are sustainably and ethically made, and disrupt the harmful trend of fast fashion."
Environmental responsibility has always been an essential pillar of Hot Tots ever since its beginning. Before officially launching, Jackie spent several years sourcing for just the right fabric that would both suit her brand's vision and fulfill her environmental responsibility. Besides using recycled materials in her fabric, Jackie's also partnered with a factory that shares her environmental values and ensures a sustainable supply chain.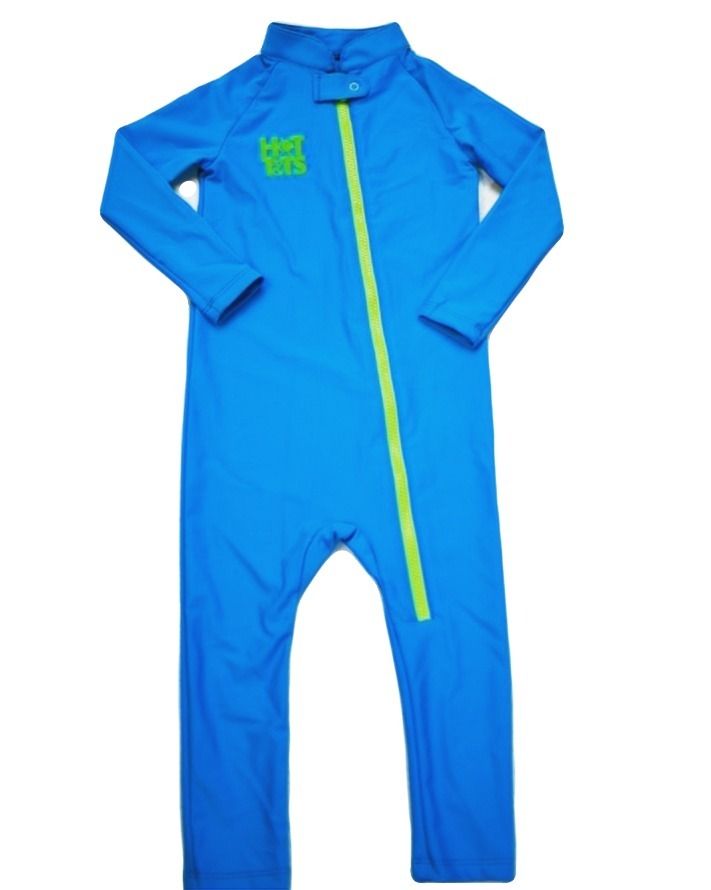 Circularity extends throughout the brand's process, right down to the packaging Jackie uses to ship out her apparel. And when it came to sourcing for packaging materials, she found just the right fit with noissue! With her compostable noissue Tissue and Mailers, Jackie was able to fulfill her mission of going plastic-free, and to deliver a full eco-conscious experience for her customers.
"We launched with sustainable packaging because it was very important to us. [...] Our search for sustainable packaging led us to noissue, whose quality and commitment to sustainability are unparalleled."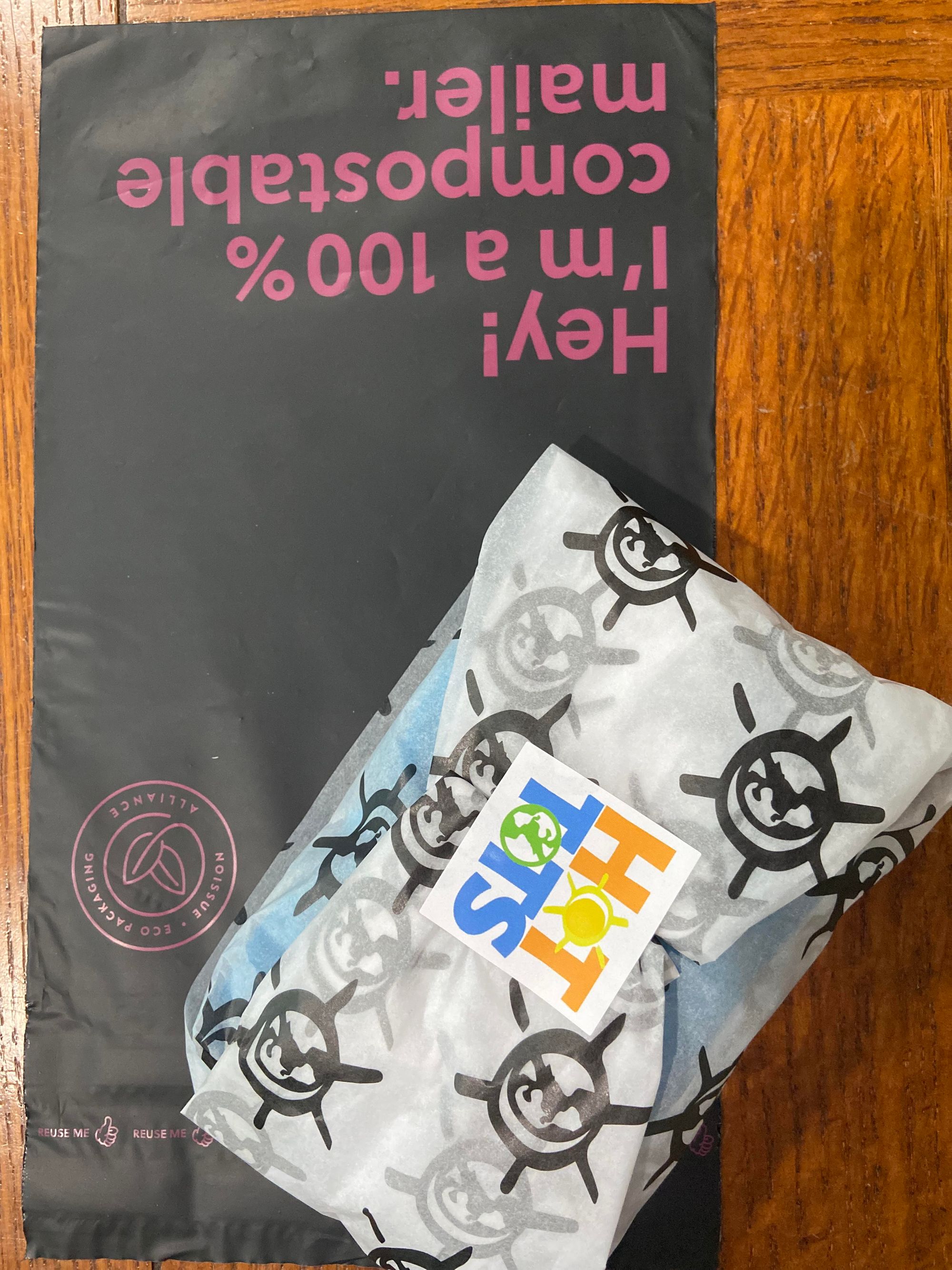 Jackie's also joined noissue's Eco-Alliance community to be part of a global movement towards responsible business practices, and to show other companies that wasteful practices aren't necessary in the modern world. By being part of the Eco-Alliance, Jackie's able to contribute to climate action initiatives in areas of need, and be alongside other brands who share her commitment to building a better future for the planet!
"Our membership in the Eco-Alliance tells our customers that we are committed to sustainability on every level, and that a purchase from Hot Tots is contributing to the solution, not the problem."
Besides being made with 78% recycled fabrics, everything at Hot Tots is also built to last, which is another aspect of Jackie's sustainability commitment. She shares her mission with her customers, too: her brand's OtterUp program offers a discount to customers who return used suits, which are then donated to kids in need or repurposed into new items such as pouches or tote bags!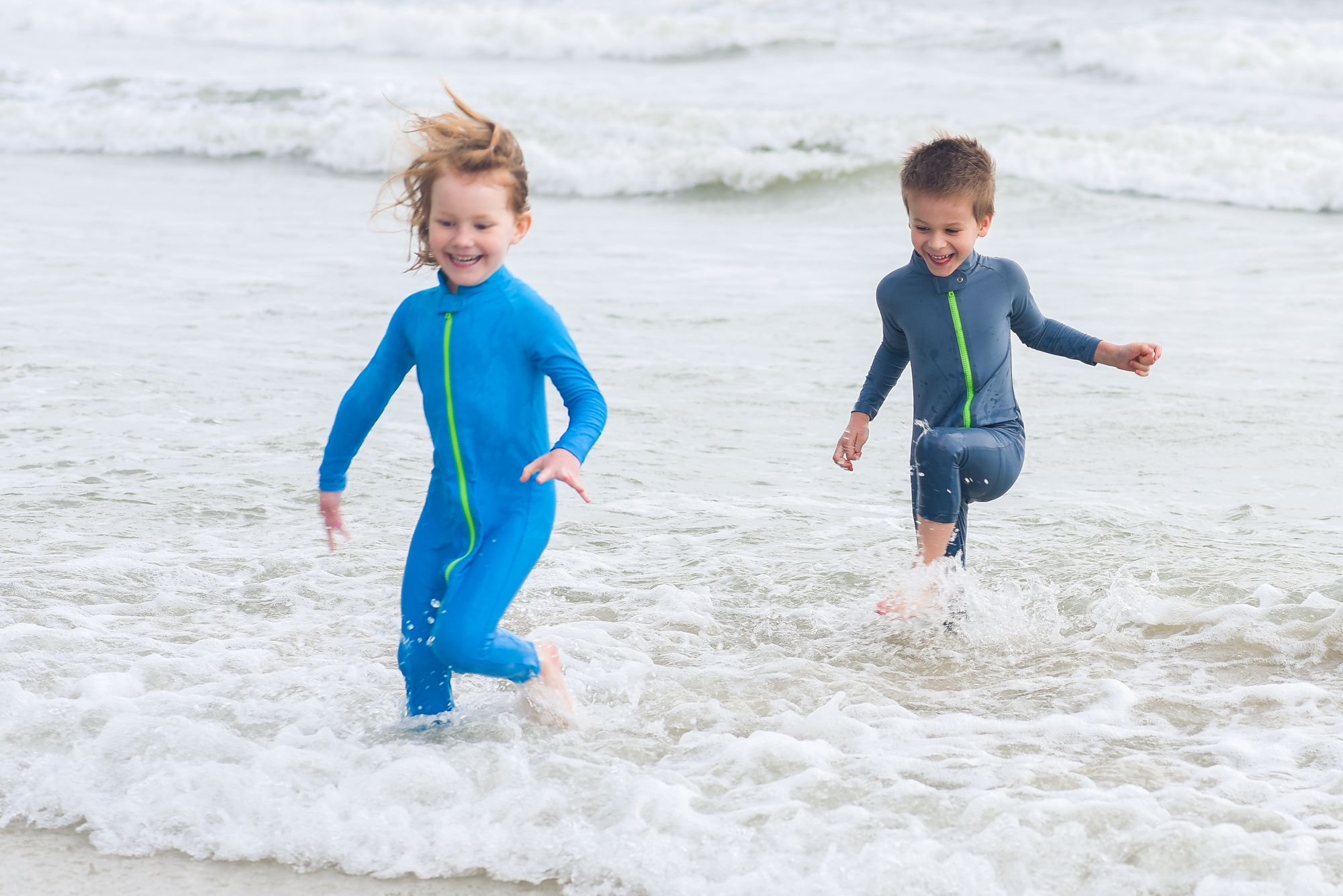 There's no denying that Hot Tots' products are a kind of their own in the market. But what also sets them apart is their dedication to doing what's right, and pushing for others to do the same. It takes extra effort, but the long-term effects for the future of our children will always be worth it.
It certainly hasn't always been the easiest journey for Jackie. The biggest challenge by far was sourcing the right fabric from companies that had the same environmental values, but with patience and dedication to her values, she eventually found the right solution.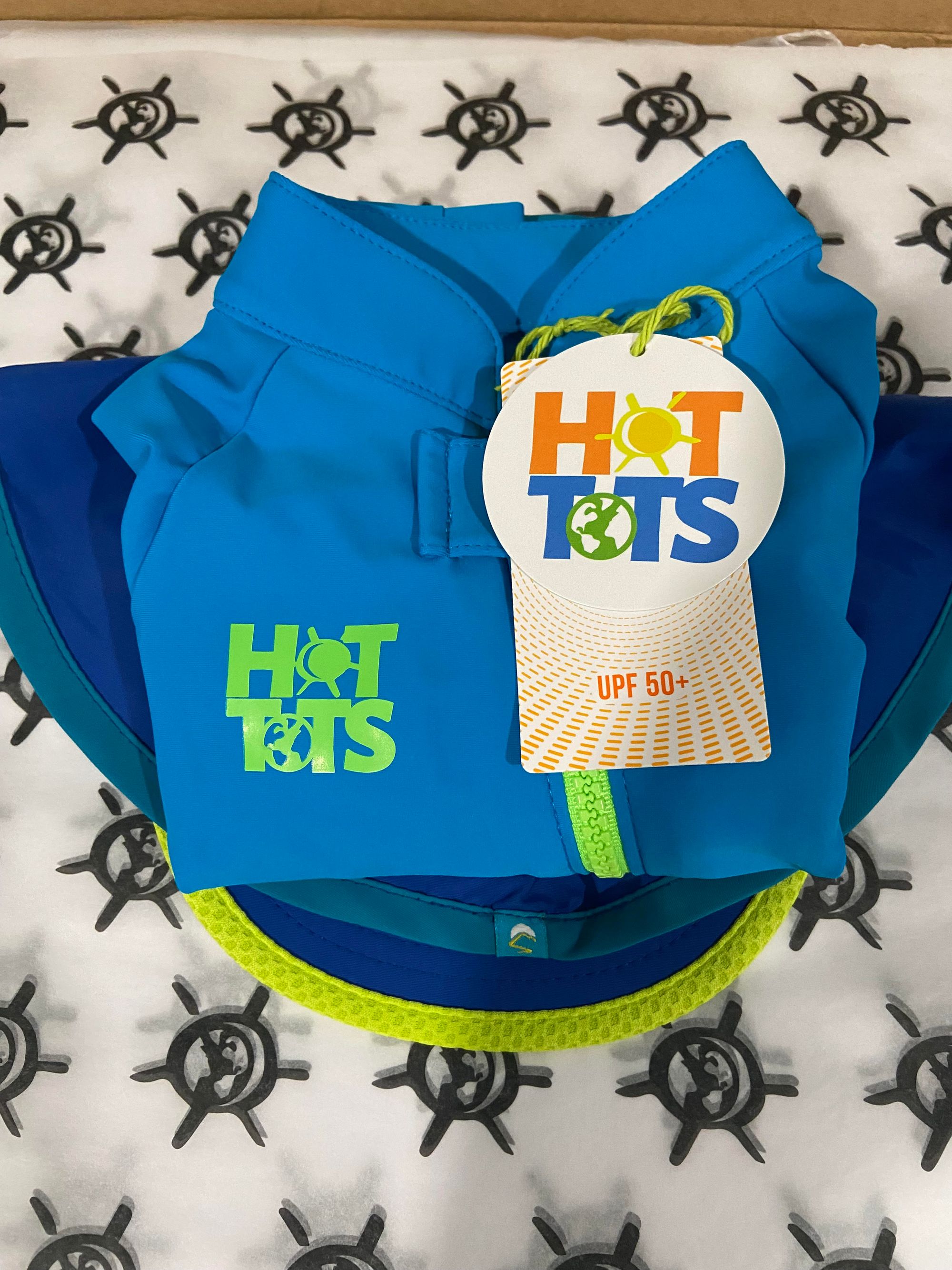 As for others who also dream of starting their own businesses, Jackie advises to start with a fully formed vision and goals, and to set out to achieve them. These are eventually what will guide and ground your brand all throughout its growth! She emphasizes on staying true to your core values and objectives, but to always be prepared to adapt to any unexpected hurdles. At the end of the day, as long as you believe in yourself, your team, and your vision, you can certainly make it happen!
And for Jackie, it all comes down to the main reason she started her brand in the first place: to let her son enjoy a day in the sun without having any worries. Her favorite experiences are encountering fellow parents on days out who admire and ask about her son's one-of-a-kind suit. She's always happy to explain!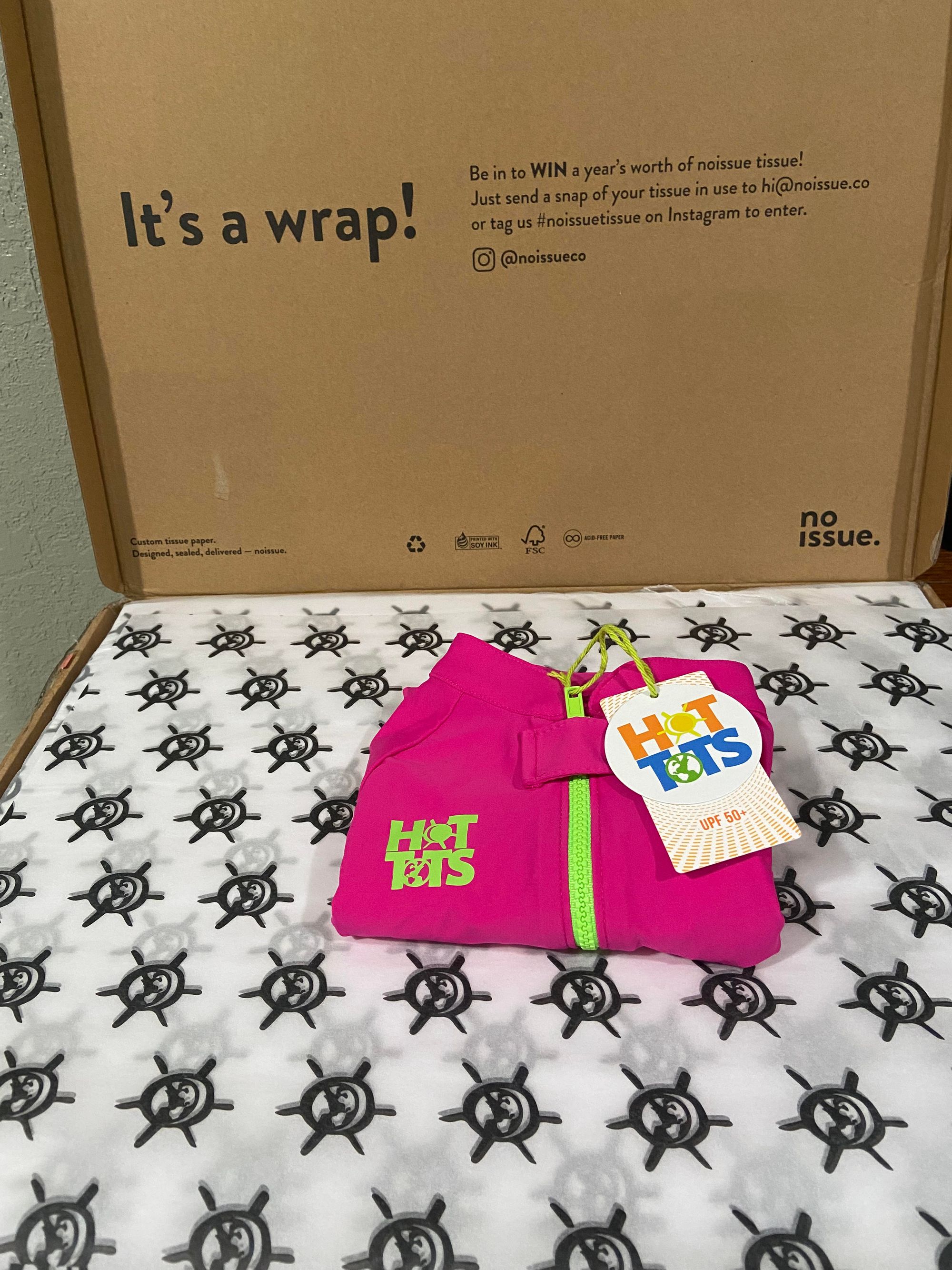 With its innovative solution and steadfast commitment to doing what's right, Hot Tots is definitely a business that's paving the future of kids' clothing. And it's a movement we're otter-ly happy to take part in!
---
Find more of Hot Tots here:‌‌‌‌‌
‌‌‌‌‌‌‌‌
Website:‌ hottots.com
Instagram: @makesunsimple
Like this story? Tell us yours! Share your brand story and love for your custom packaging and get a chance to be featured on the wrap! If you're a noissue customer and are interested, you can join the Eco-Alliance by clicking here and answering a few questions here.
Questions? Email us at ecoalliance@noissue.co