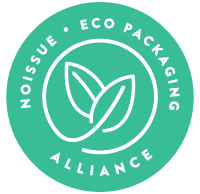 In the face of the pandemic and the height of bad news, we can't deny the fact that we've moved inward to find a source of calmness and hope. And with more time given by the new normal, art became central, especially to those confined in their homes.
As for Jess, the founder of the art brand Ickaprint, finding comfort in art during a worldwide affliction pushed her to create masterpieces to share with others. She went full time with her business at the beginning of lockdown—a time when everyone needed a bit of a lift!
Jess, real name Jessica, and the "Icka" in Ickaprint—obviously—started creating her own designs after earning her stripes as a home textile designer and trying her hand in being a fashion textile designer in London where she painted and drew prints for big brands. But with her love for creating her own visual language, Ickaprint was born. And now she's the sole designer, maker, and general dogsbody of her own brand.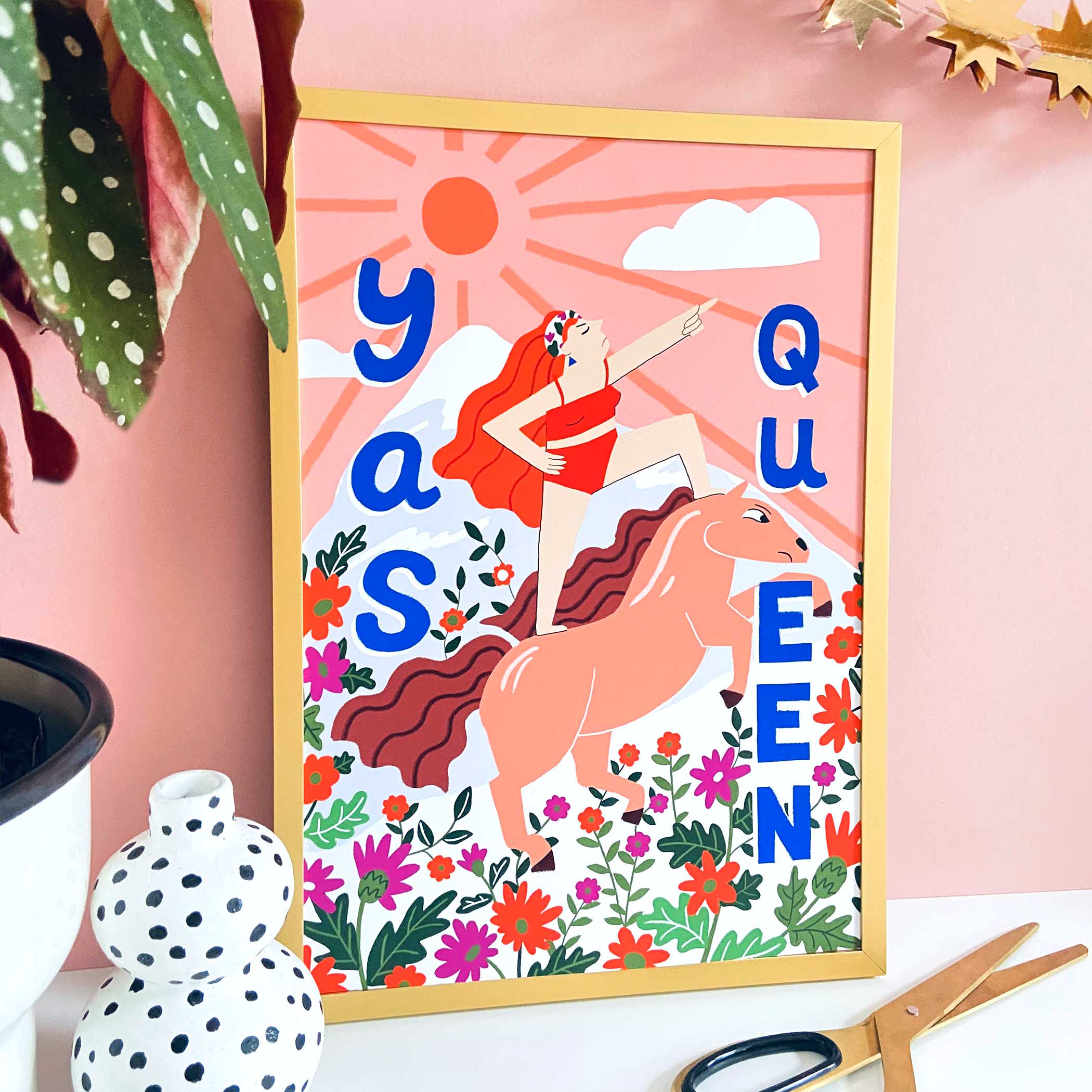 Ickaprint is a brand that's based around positivity and joy! As you can already tell with the bright colours and quirky elements found in Jess's art pieces, her goal is to bring a bit of joy and colour into everyone's lives and homes. But aside from Jess's love for bright, unique art and sharing positivity, she's also very keen on sustainability!
"I work hard to ensure all my products are plastic free - from compostable cellophane to paper stickers I am always looking for new options to make my brand as sustainable as possible."
It wasn't an easy journey towards going all out sustainable, and starting with absolutely no experience in running her own business, the artist definitely faced challenges! Especially with sourcing materials and manufacturers, investing in equipment and knowing how to divide her time between tasks.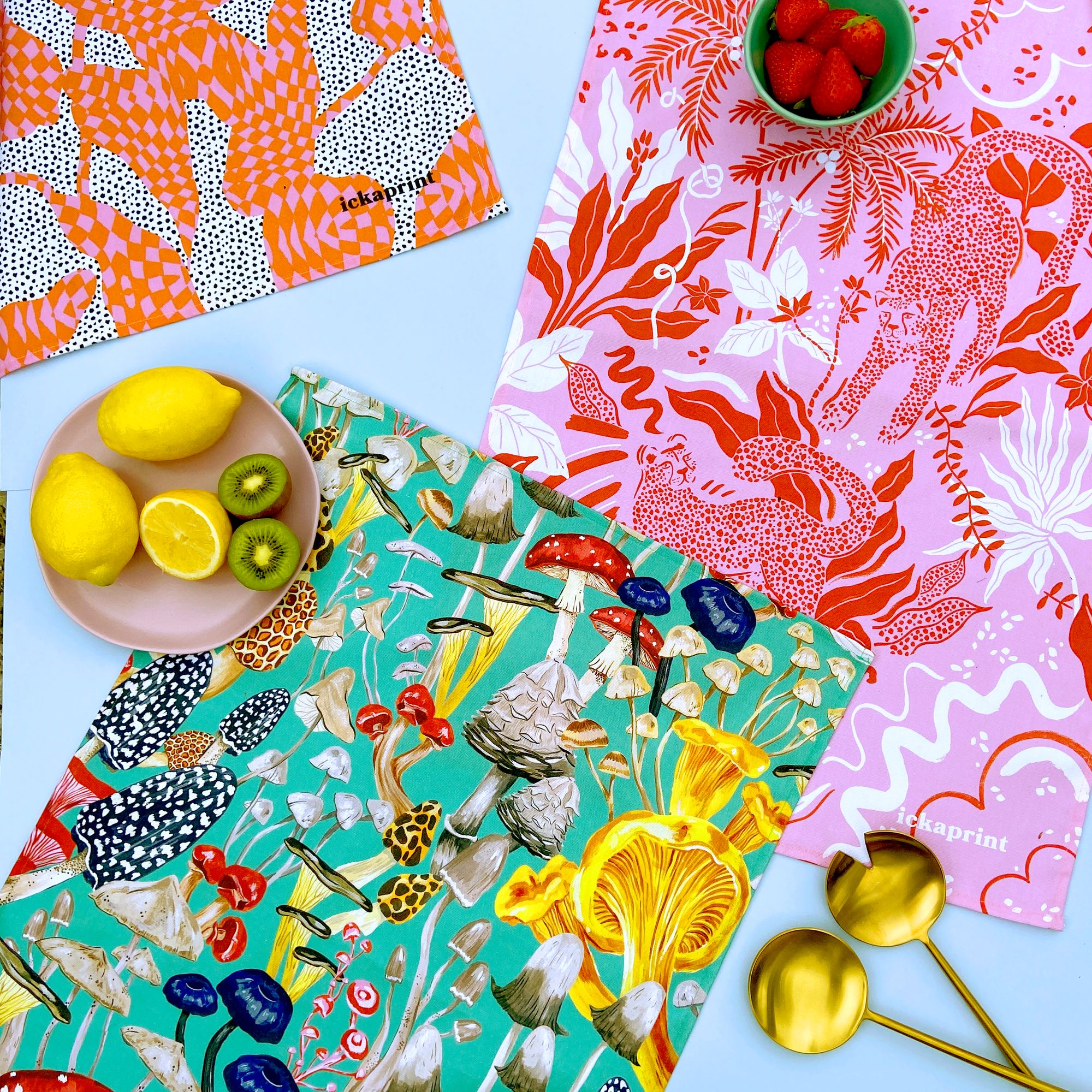 Her aim to have her customers receive orders from her that feel like a celebration—without the nasty plastic packaging that comes with it, pushed her to keep going. And with a bit of help from the universe, she found noissue.
"I have always loved the quality and eco credentials of noissue so when I was approached by them to create my own tissue paper design I jumped at the chance!"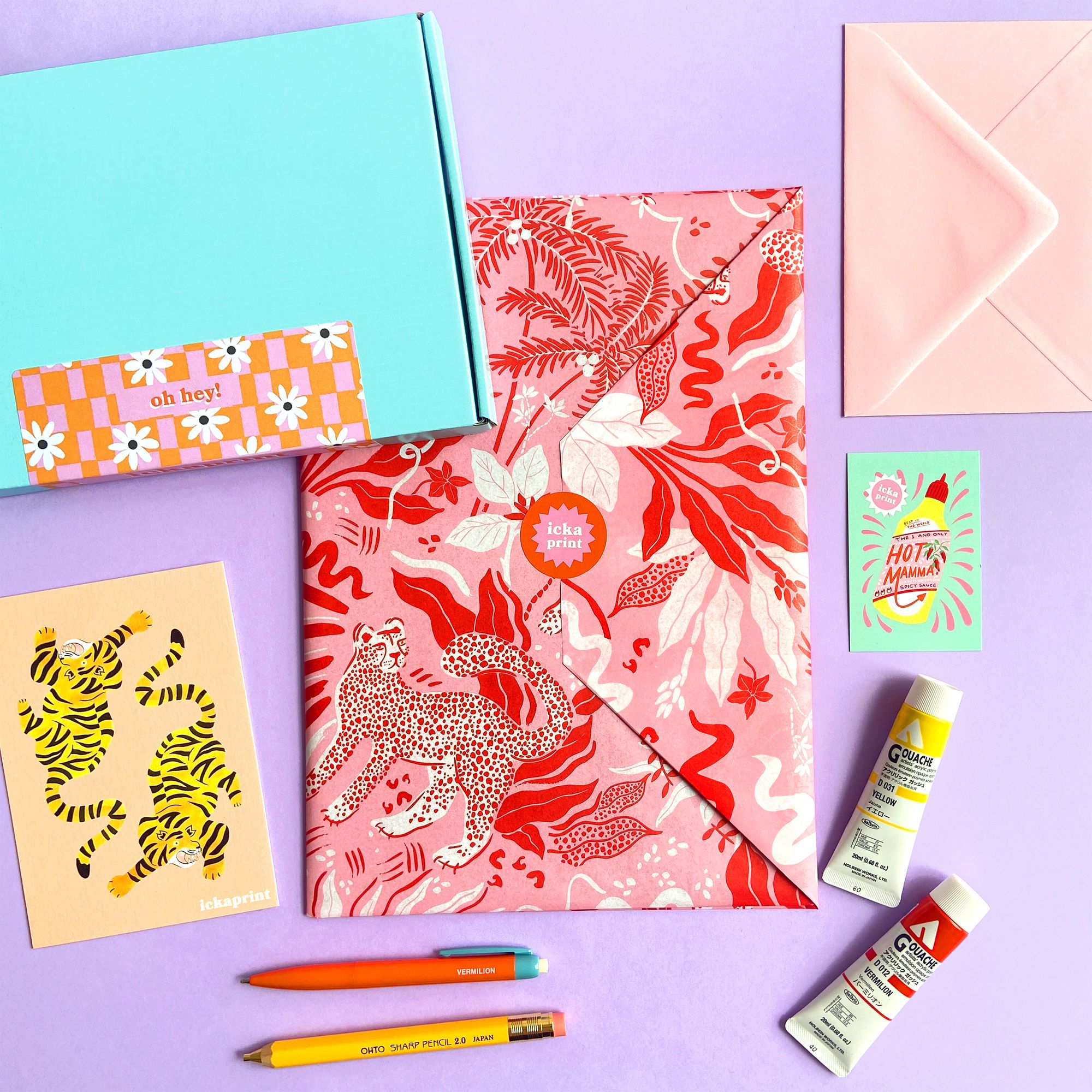 But aside from custom, on brand tissue paper for packaging orders, she also ensured that all her other products are thoughtfully produced; like her greeting cards and envelopes that are printed on FSC-certified material and packed in compostable cellophane made from potato starch. All her products are labelled too so her customers know what they are buying. And, of course, all Jess's designs are hand-drawn or painted by her in her little studio on the top floor of a textile mill in Manchester.
"I love that it is my own unique voice and style that creates all the branding and packaging and try to put a bit of my own personality into everything I make"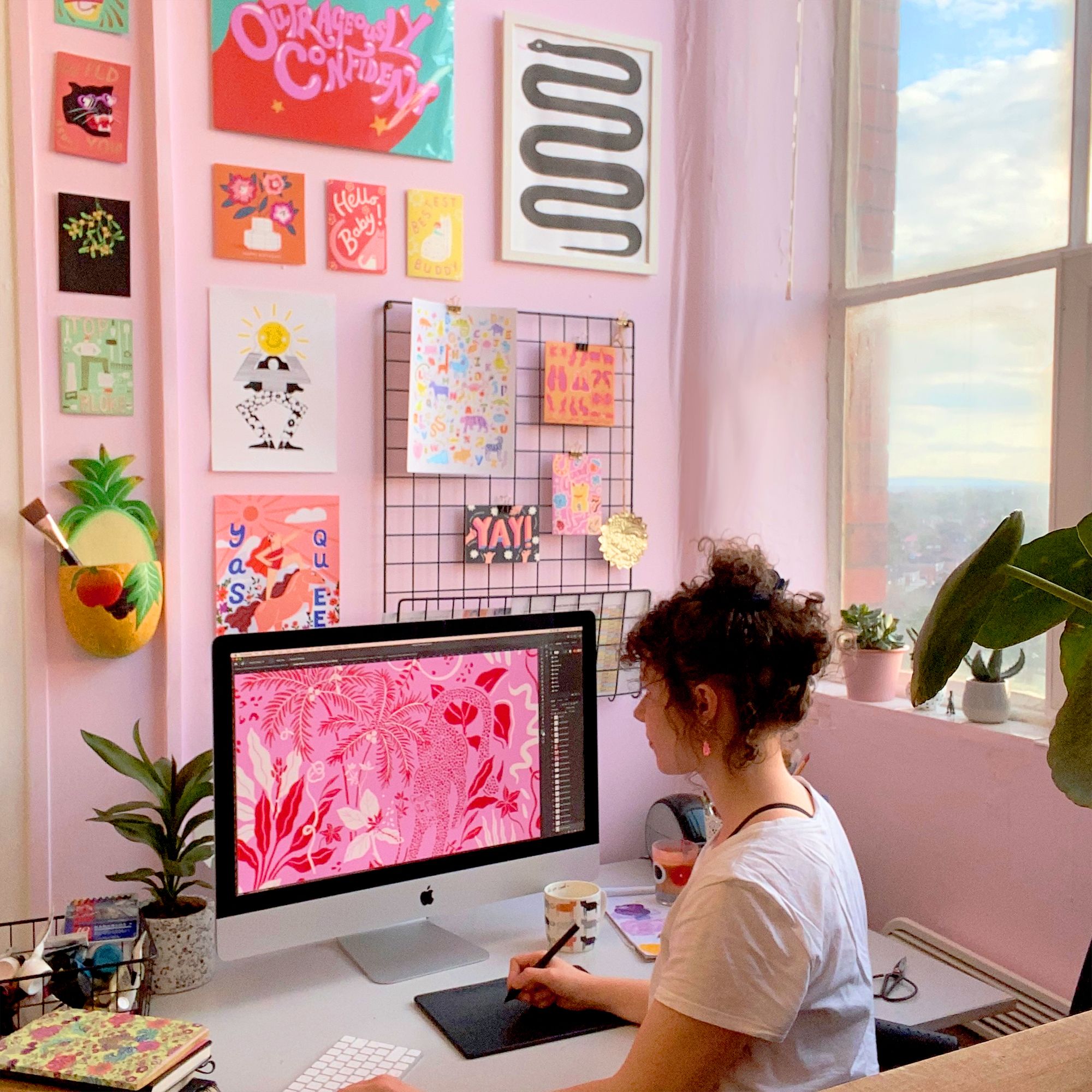 A bright source of inspiration and encouragement, that's Jess! Her advice for artists going through the same thing right now would be to keep on learning! Don't be afraid if things aren't perfect or making some wrong decisions along the way—it's all part of the journey!
So if you come across Jess's art, know that the artist behind it wants you to smile and know you're not alone in what you're going through.
One of the first card designs that she made was when she was feeling a bit lost and wanted to create something to spur herself on. It felt like a bit of a weird image to make with a little lady in her undies standing on a horse but it has gone on to be her best seller as a card and a huge A3 print. "I love that it resonates with people who are going through the same feeling that I was!"
Quirky prints that echo your feelings? That's the kind of art we'd definitely p-icka!
---
Find more of Ickaprint here:‌‌‌‌‌
‌‌‌‌‌‌‌‌
Website: etsy.com/Ickaprint
‌Instagram: @ickaprint
Like this story? Tell us yours! Share your brand story and love for your custom packaging and get a chance to be featured on the wrap! If you're a noissue customer and are interested, you can join the Eco-Alliance by clicking here and answering a few questions here.
Questions? Email us at ecoalliance@noissue.co