Hillary Libby founded Wildflower Tea Shop & Apothecary to be a sanctuary in the city where the intention of connection and healing are infused into every detail. Having been a student of holistic health and healing for the last 15 years, what started as a genuine curiosity into the depths of the practice of yoga led her into the study of nutrition, meditation, herbalism and Ayurveda. Wildflower Tea & Apothecary aims to cultivate connection and healing one cup at a time. They offer intentional, hand-blended & organic loose leaf teas and more.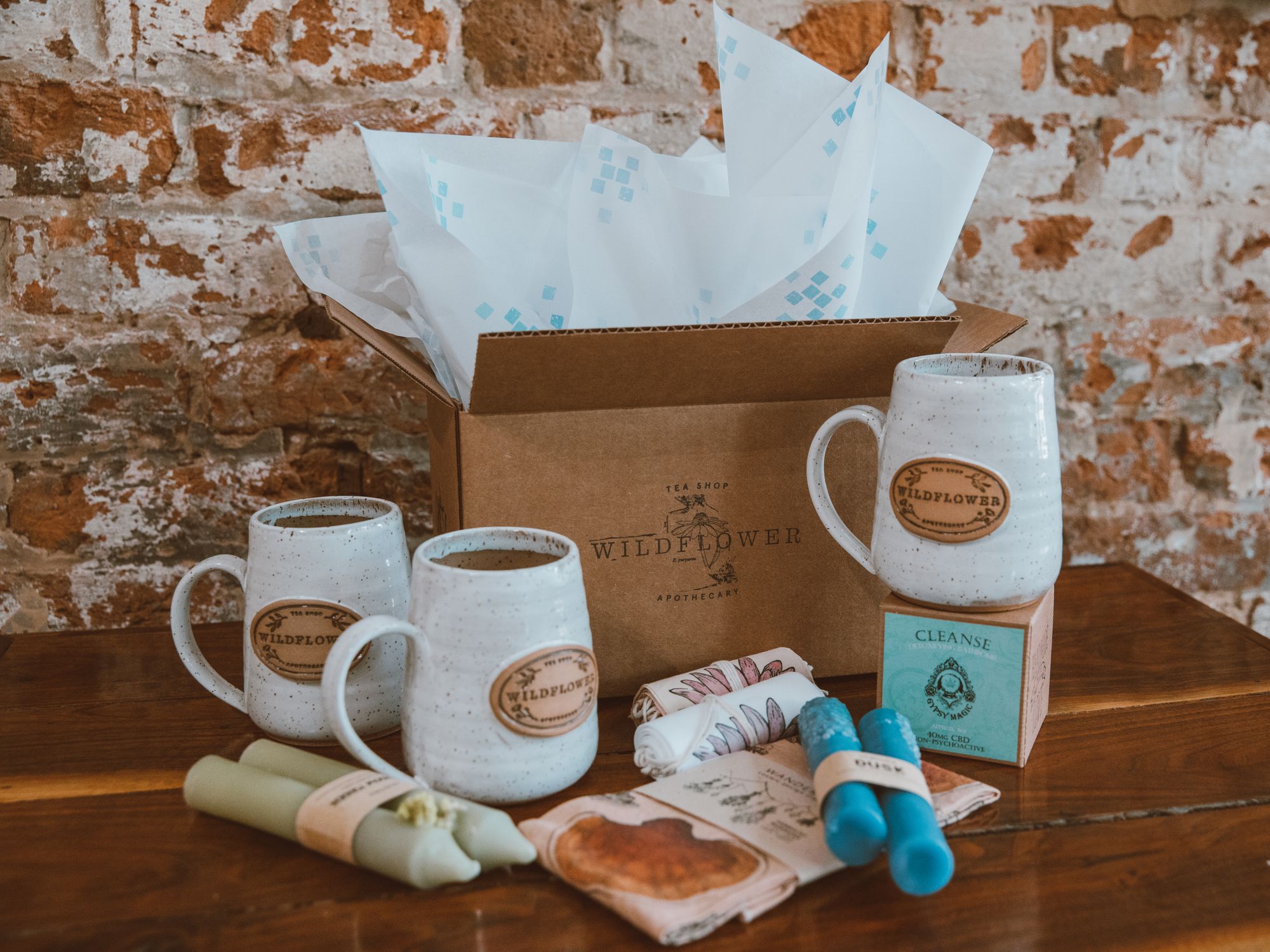 As her business quickly blossomed throughout the years, Hillary wanted to elevate her customer experience not just in her brick and mortar shop, but through their online presence as well. For this project, she collaborated with Blades Creative to help bring that curated experience to fruition.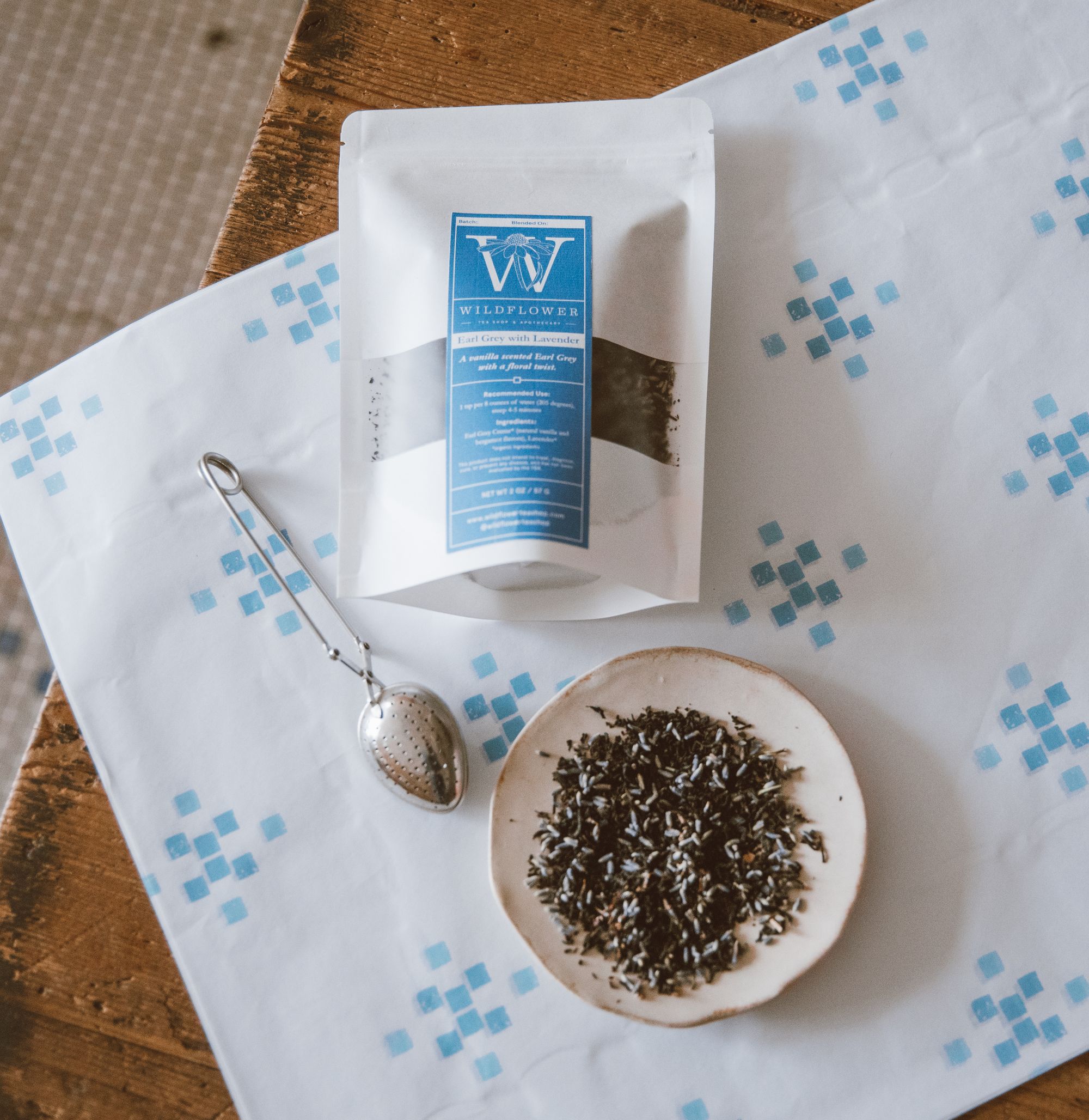 Crafting a Healing Tea Brand:
Chattanooga-based Wildflower Tea & Apothecary was created to be a unique place to escape and a space of calm and respite. They formulate and hand blend all their small batch tea and herbal blends with that overall intention in mind. Their product and their space aims to truly nourish, support and delight the body, mind and spirit.
"The idea for my business sprung from my many years of studying, practicing and teaching yoga and holistic health. Wildflower Tea Shop & Apothecary was born out of the desire to bring peace and healing to our community in Chattanooga, TN, one cup of tea at a time." - Hillary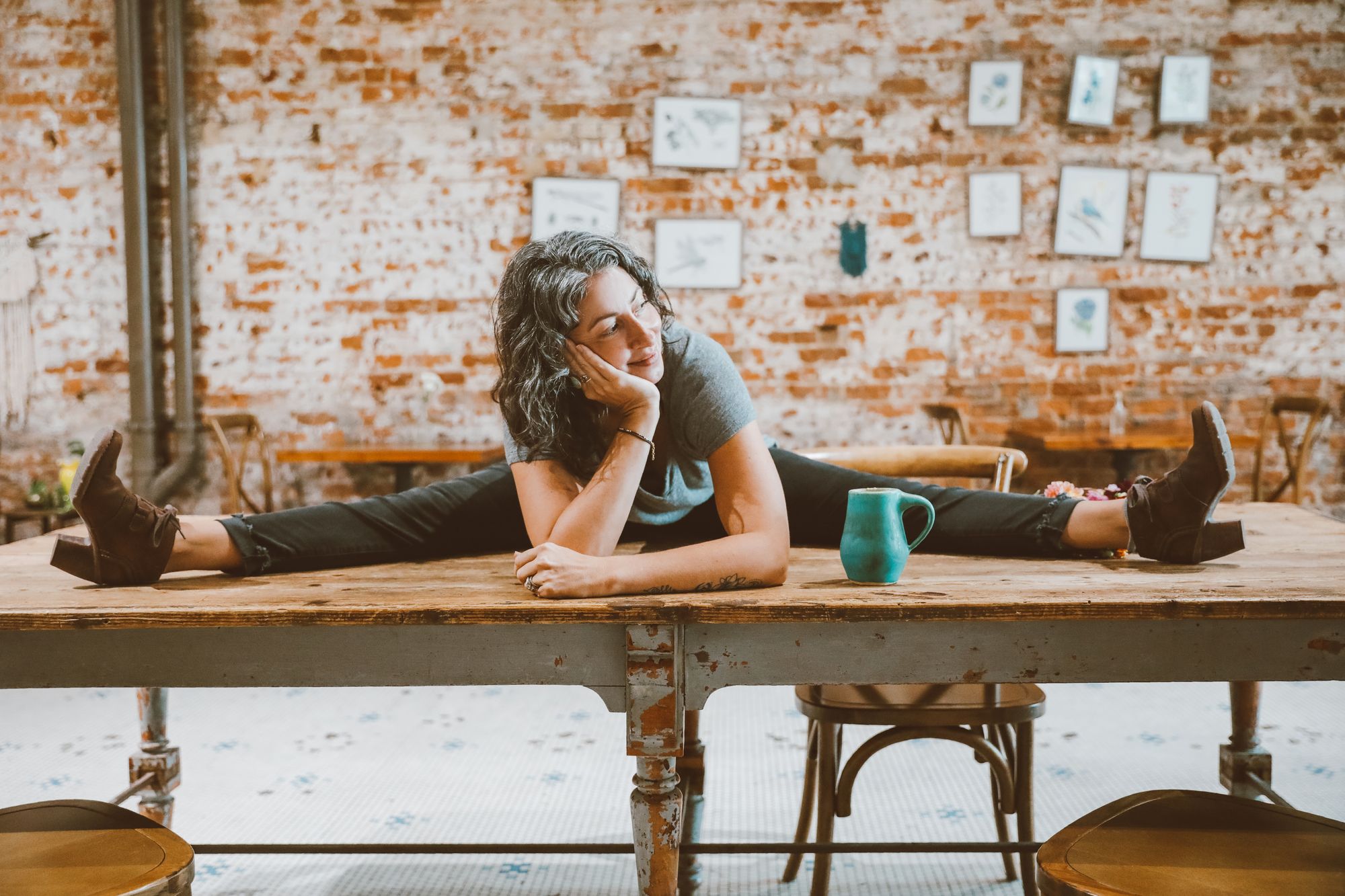 After about five years of successfully existing exclusively in the brick and mortar space and navigating the changes that were brought about by the pandemic, Hillary wanted and needed to focus on expanding outside of their four walls.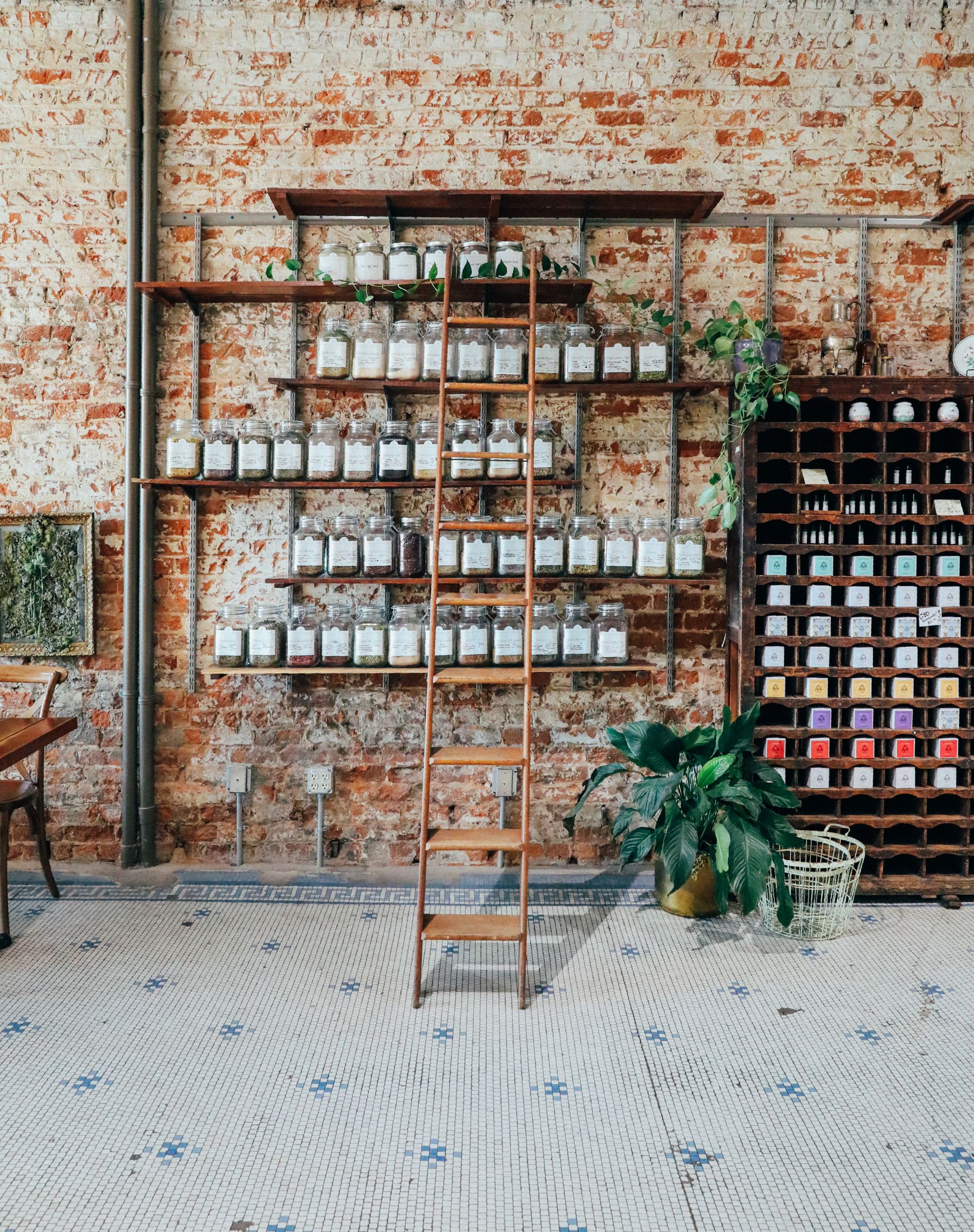 Hillary knew the importance of finding the ideal creative to help bring Wildflower's custom packaging to life. Luckily, she already had the perfect designer in mind for the job.
Meet the Designer Behind the Magic:
Gabrielle Blades is the owner and lead designer behind Austin-based Blades Creative Design Studio. She started her design career working in Chattanooga and had gained experience working with nonprofits that support local entrepreneurs during her time in the city.
Gabrielle saw what branding and design unlocked for these small businesses, and the potential it helped them realize. After realizing she was in the same boat, it primed Gabrielle to start her own business—thus, Blades Creative was born.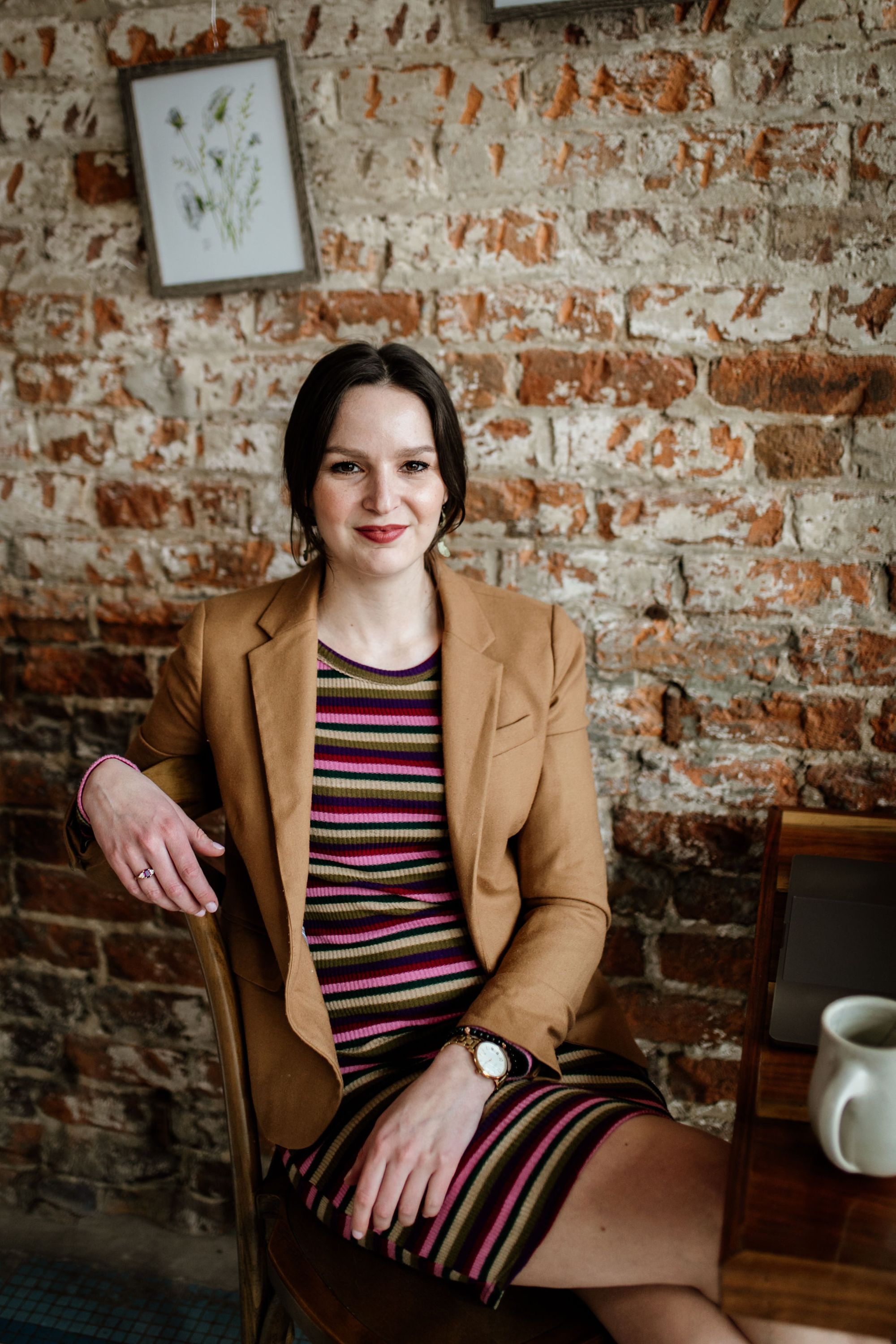 The small-but-mighty team behind Blades Creative serves as the advocate and designer for creative, lifestyle, and wellness brands, bringing their purpose and potential out into the world. They offer intuitive and intentional branding, design, and packaging options for businesses of any size. They begin each project with a deep-dive discovery into their client's brand putting forward the intentional and collaborative efforts of the team's vision.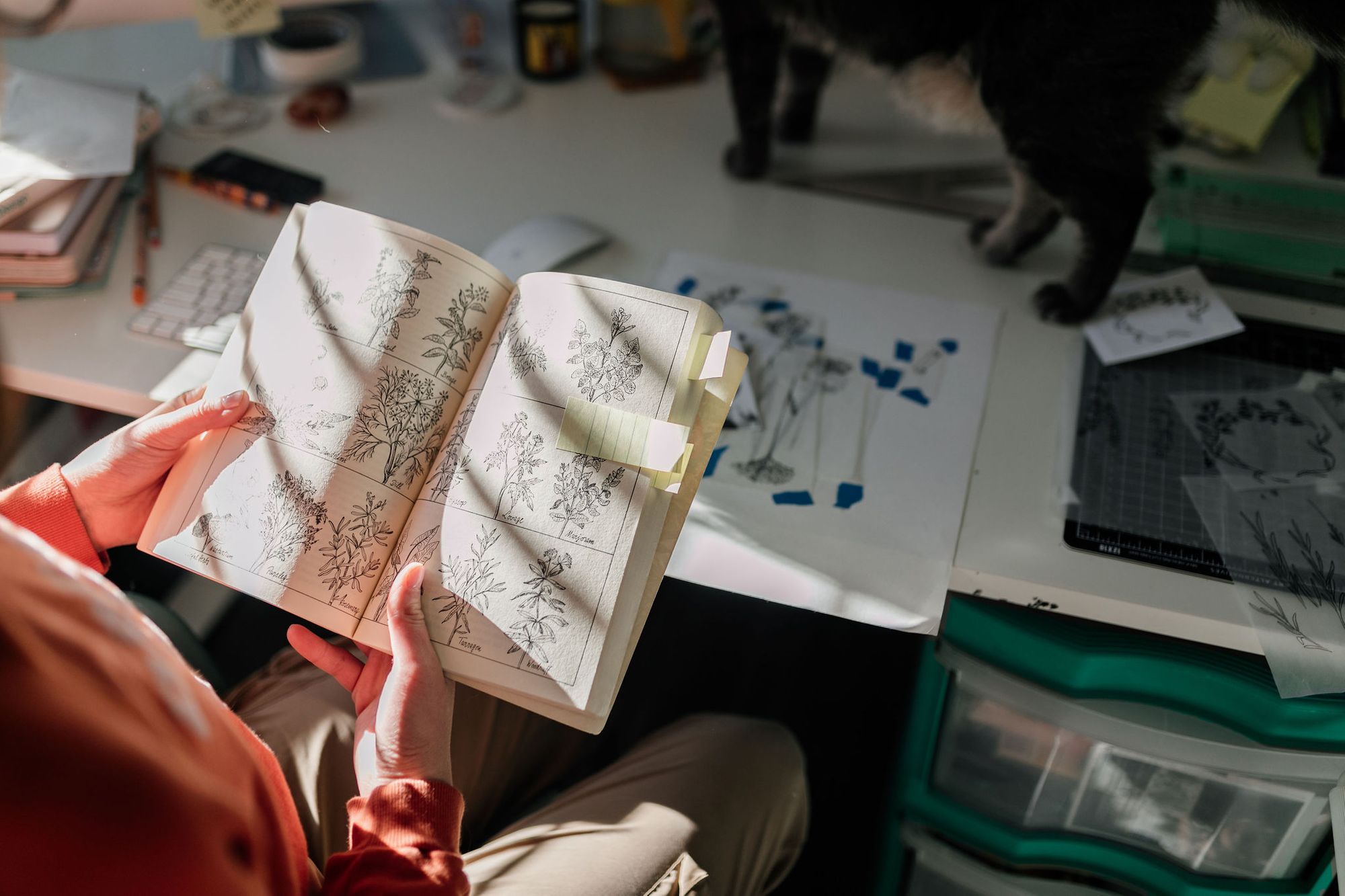 "Our design process is a true partnership from beginning to end. That's why we've crafted brand packages that help us harness what is uniquely yours, and deliver branding and assets that match your needs and goals for the business." - Gabrielle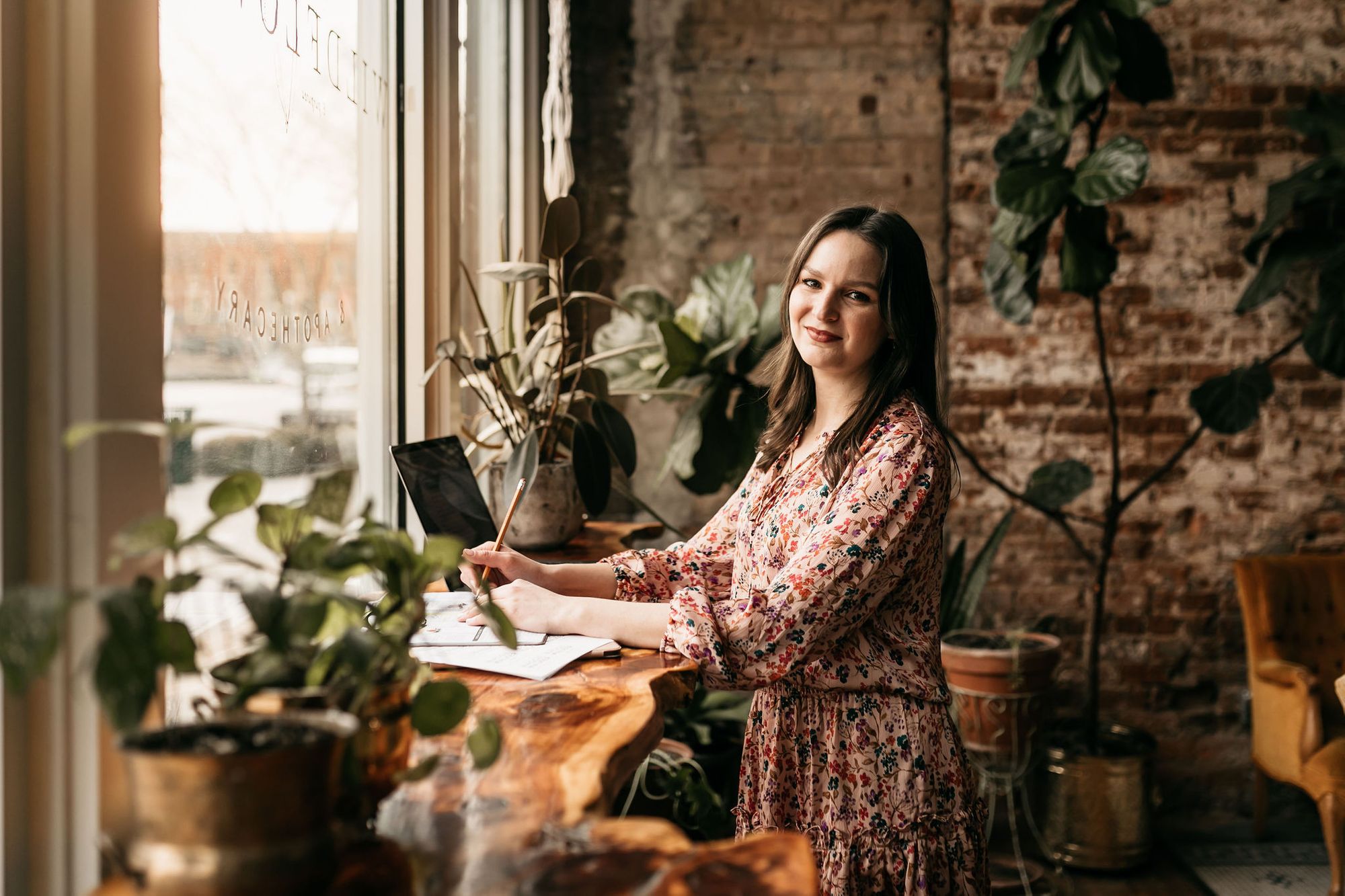 Hillary first met Gabrielle as a customer of Wildflower and the two became fast friends. After Gabrielle frequented the tea shop and got to know Hillary through the Chattanooga yoga community, Hillary introduced her to a lot of things that are now really vital for bringing Gabrielle balance, like Ashtanga and Ayurveda.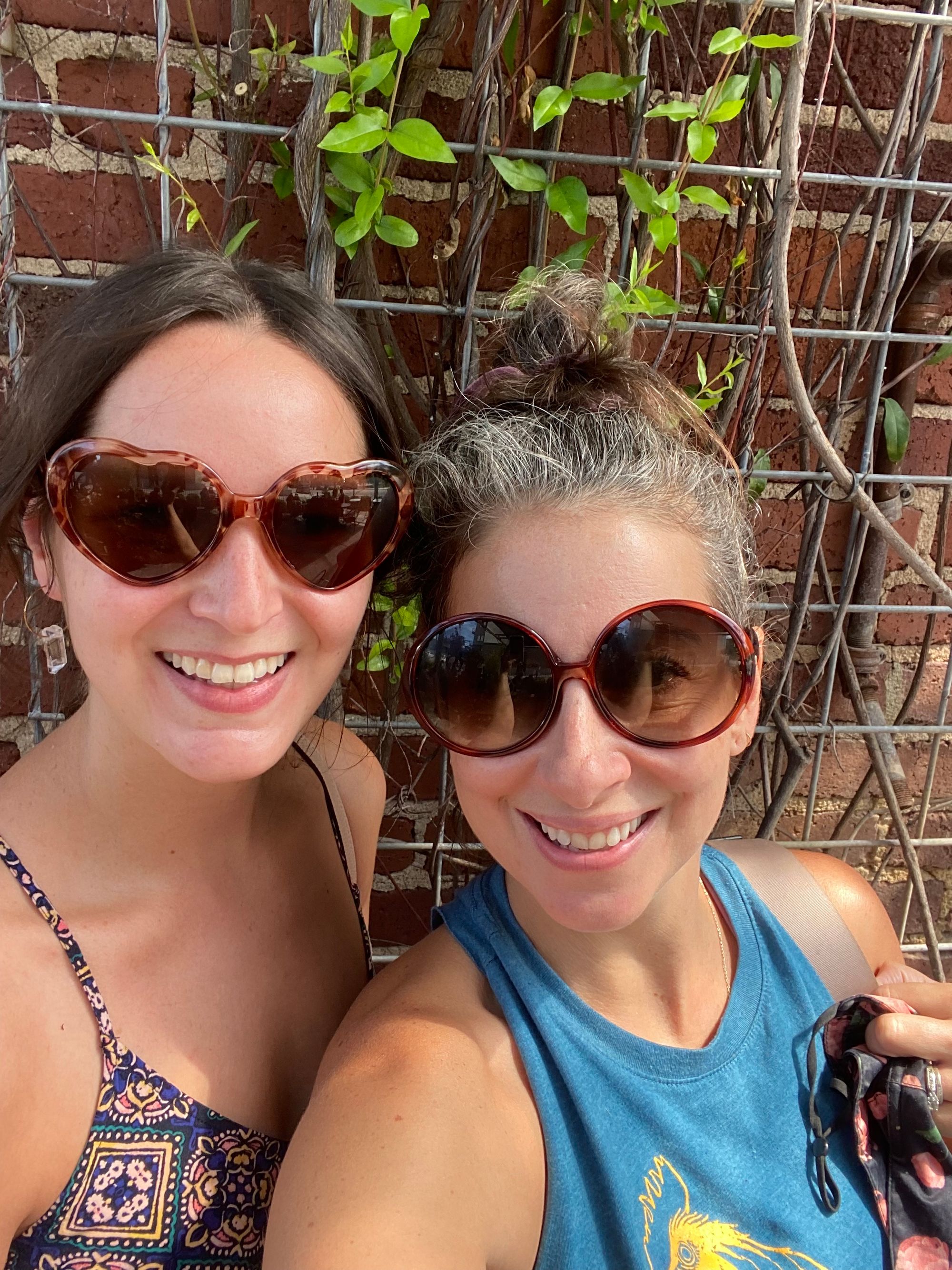 "We had excelled in creating a special experience for those walking into our shop and I wanted to somehow translate that to people who were ordering from us online, many who had never stepped foot inside our space. I put this intention out and the stars truly aligned with Gabrielle. I'm a person who is guided by my intuition, and all of this definitely felt right!" – Hillary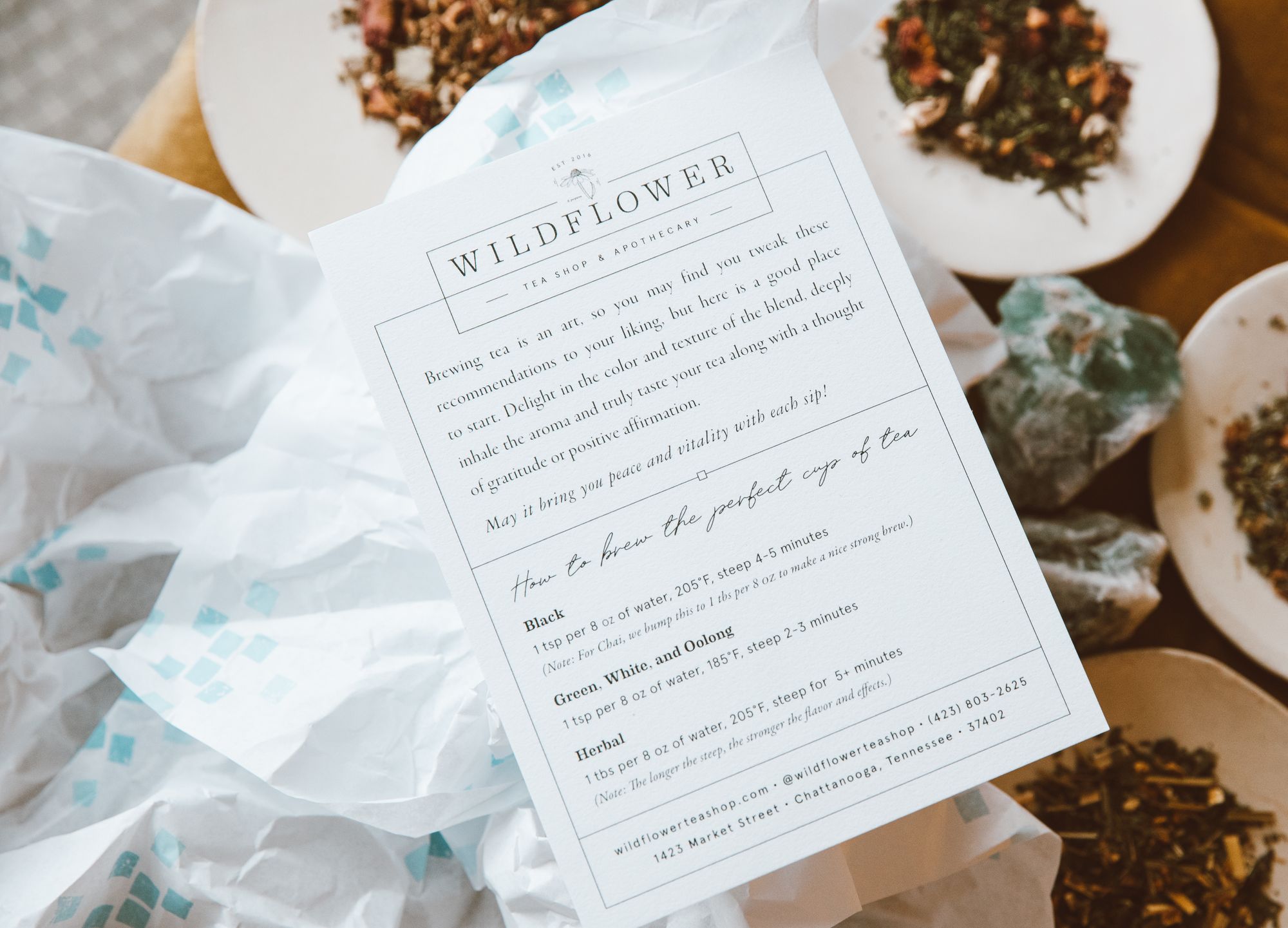 Hillary always had a lot of respect and admiration of Gabrielle's work with Blades Creative from the very start. The work Gabrielle was doing with companies that compliment Wildflower like the Herbiary and the Bitter Bottle impressed Hillary immensely. It was the cherry on top that Gabrielle was already so well acquainted with Hillary and her brand and had a deep understanding of what Hillary wanted to accomplish.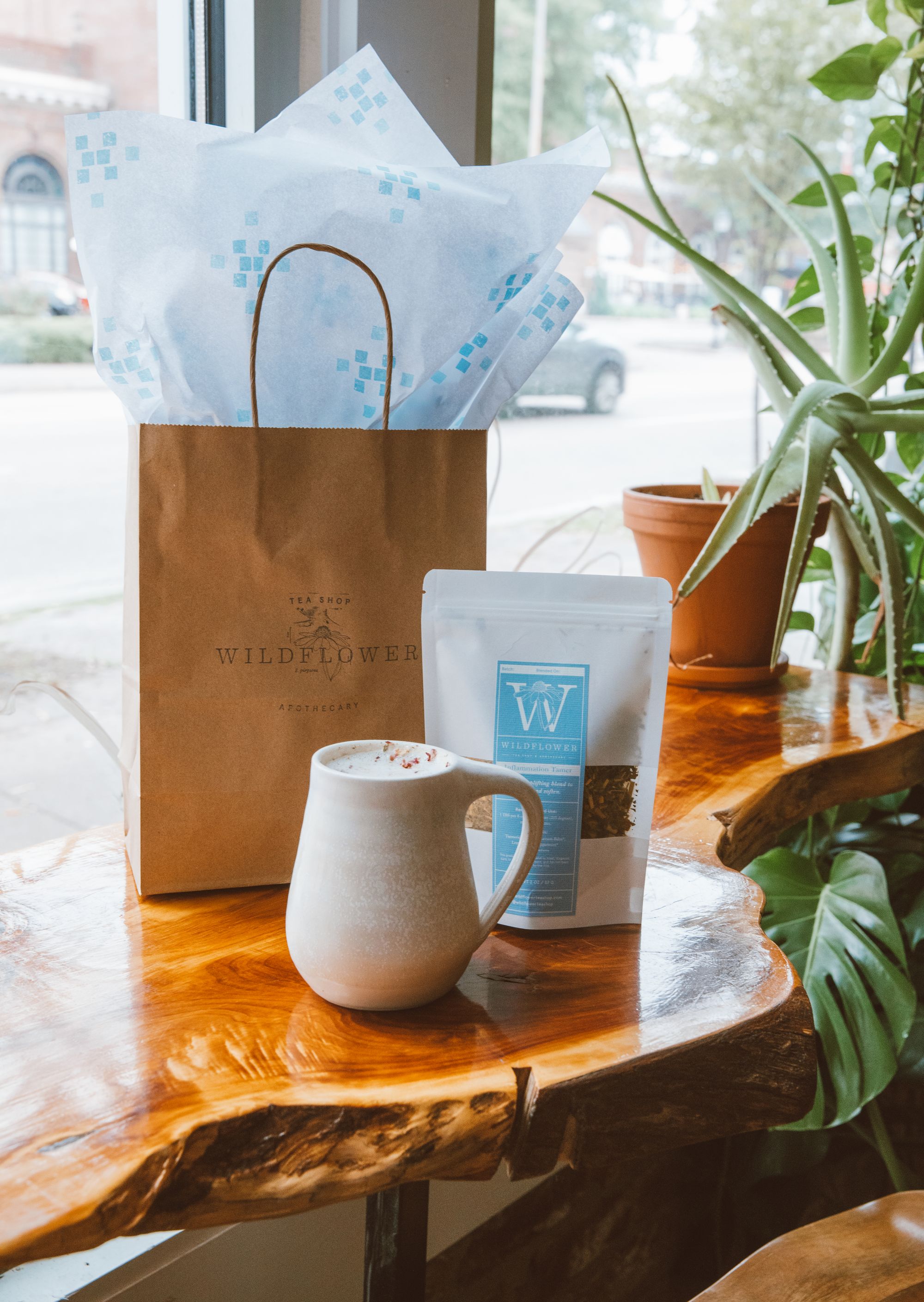 Gabrielle says: "I already had a really special relationship with Hillary. She was my Ashtanga Teacher and overall confidant. We had many conversations over cups of tea in her shop.I was sentimentally (and still am) attached to the space and the blends are top notch. I liked tea before, but now I LOVE tea. I also helped her with her website before when I was experimenting with offering Squarespace designs as a service. That partnership went pretty well with something I wasn't as informed on, so I knew working on her packaging would be an absolute blast."
Designing a Thoughtful Packaging Experience: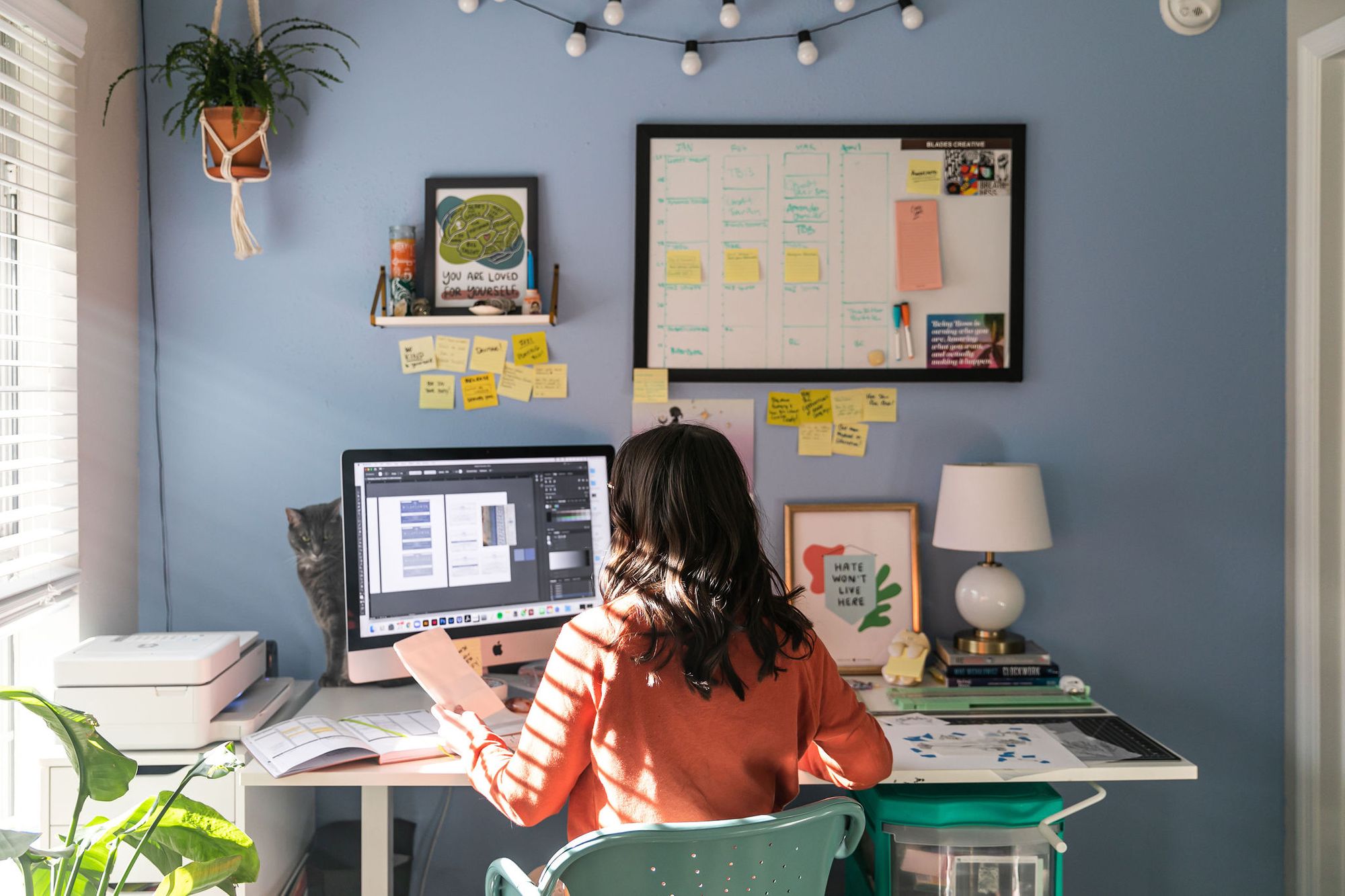 A questionnaire to determine where Hillary was currently at with her packaging was sent out to have a better idea of what she was envisioning. After gathering all the ideas and information, they both began to get into the nitty-gritty of things. Hillary had a clear idea conceptually of wanting to expand on the brand and translate a little bit of Wildflower's shop magic to their E-commerce customers. Gabrielle's hands on and thorough process helped ensure Hillary that they would be delivering the overall intention for the brand.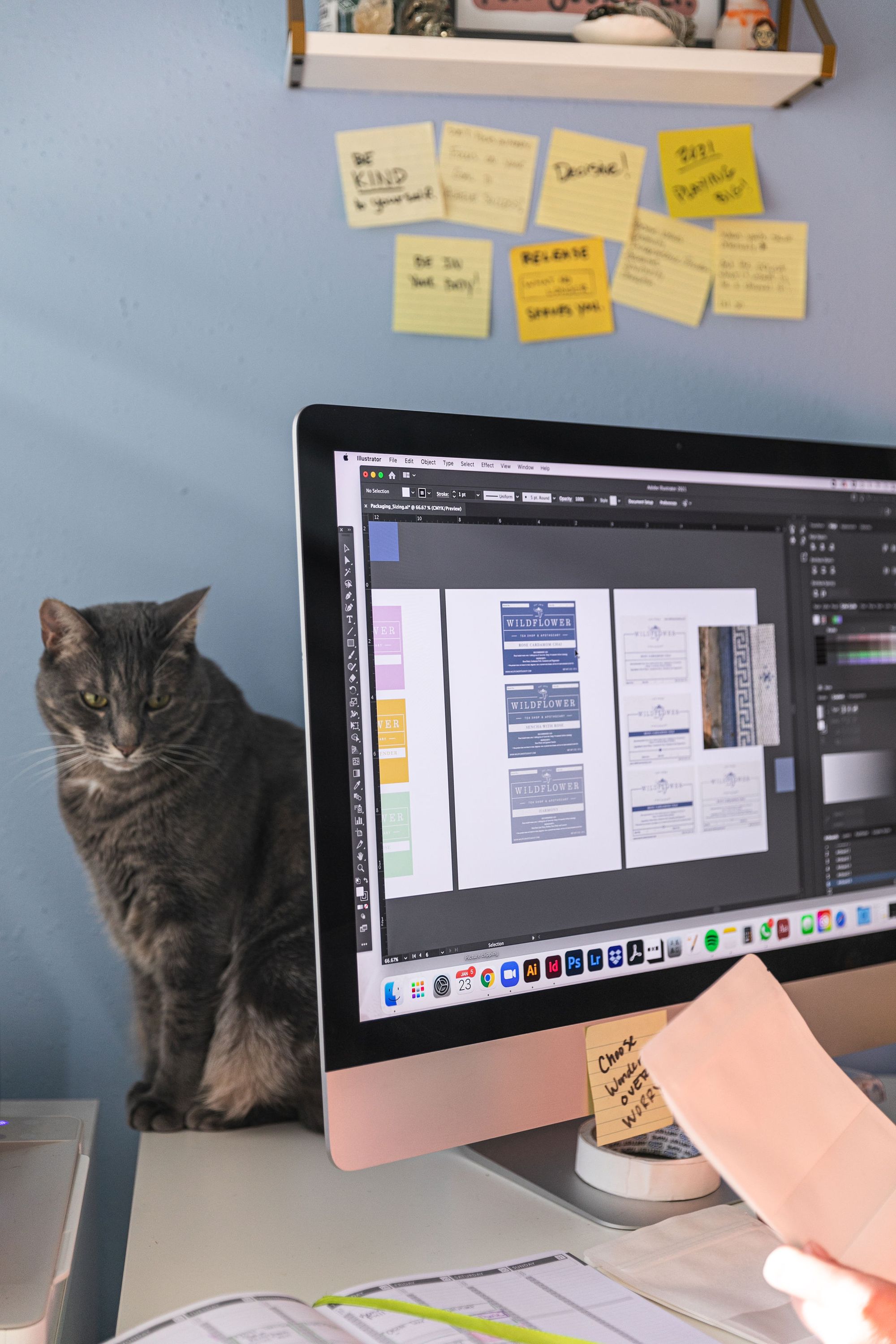 "Hillary was approaching me early in the Pandemic and when she moved to New Orleans (running her shop from afar), so it was important that the packaging embodied the feeling of the shop when people ordered online, or did a pickup bulk order. The vintage flooring in the shop and the overall lightness the atmosphere presents were two things that really stood out to me, and were really important to Hillary." - Gabrielle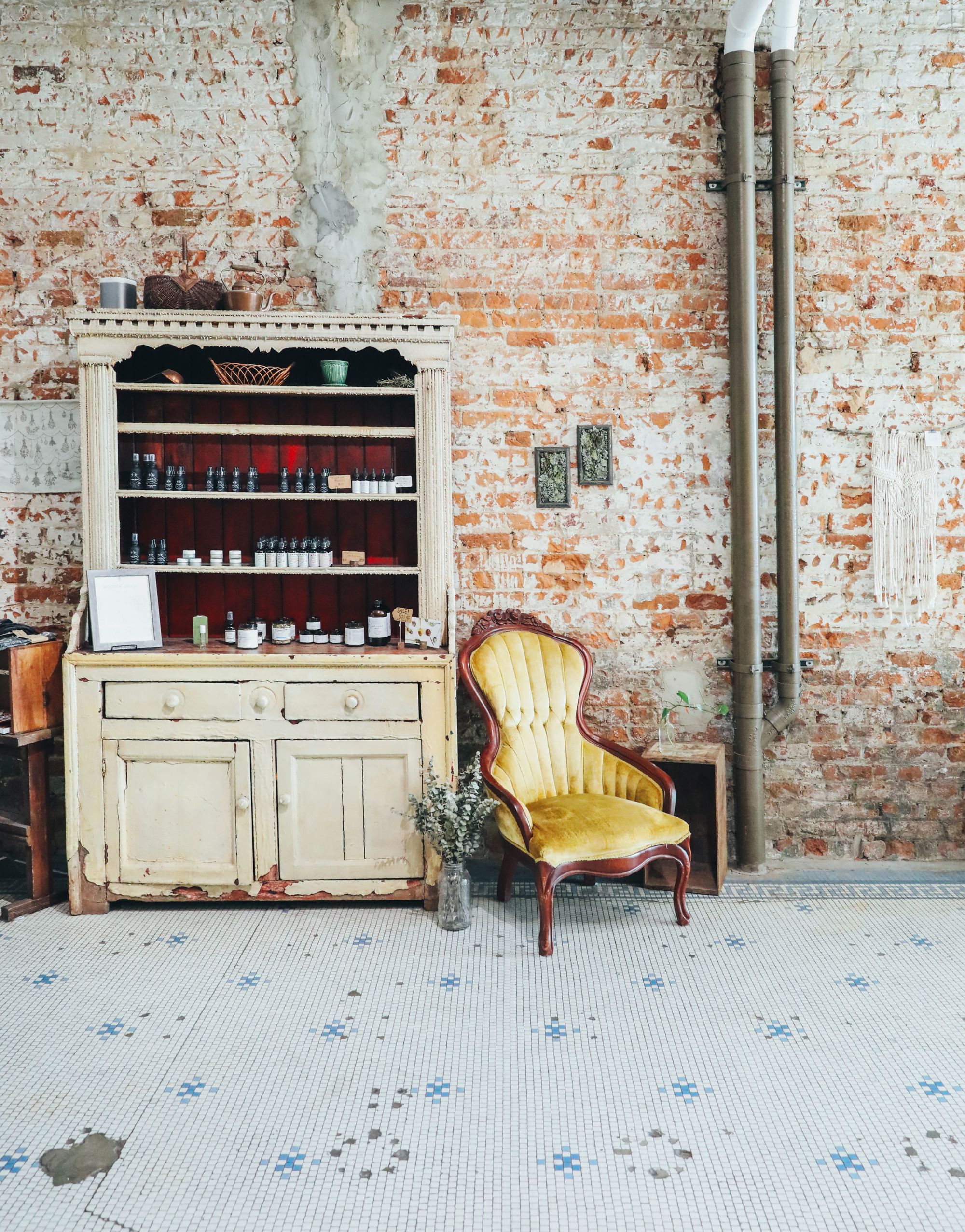 The design for the tissue paper in particular is based on the hexagonal, light blue tiles on Wildflower's tea shop floor. The vintage tiles are especially close to Hillary's heart and are one of the most distinguishable characteristics of her shop. They also decided to use the same blue colors from the labels to bring it all together.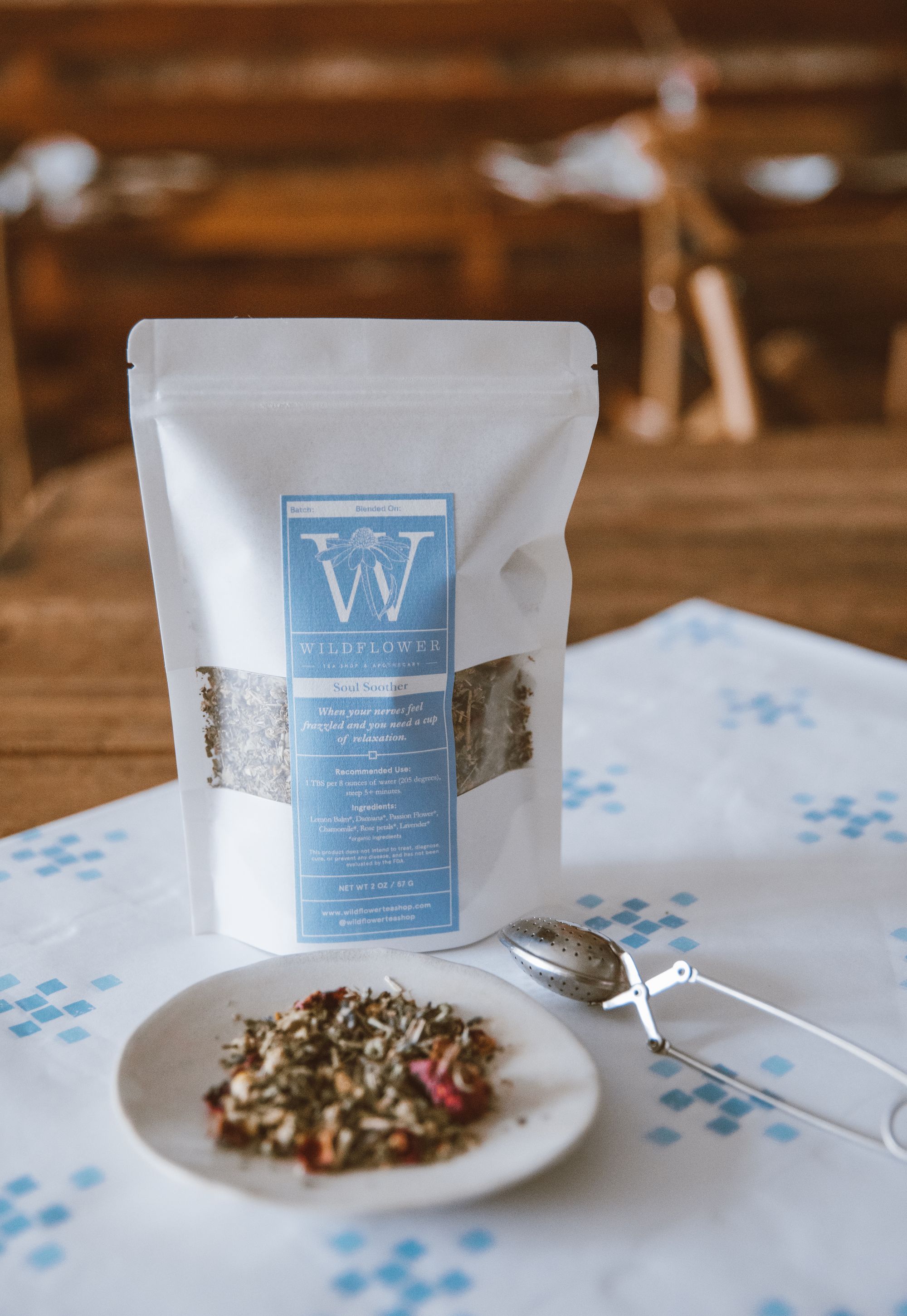 Gabrielle had suggested printing through noissue as it offers an easy and affordable way to purchase custom and cute packaging materials. As a designer, Gabrielle absolutely adores the company because it feels like a partnership with the creatives rather than a one-sided transaction. She also greatly appreciates noissue being able to provide high quality and affordable custom tissue paper for her clients.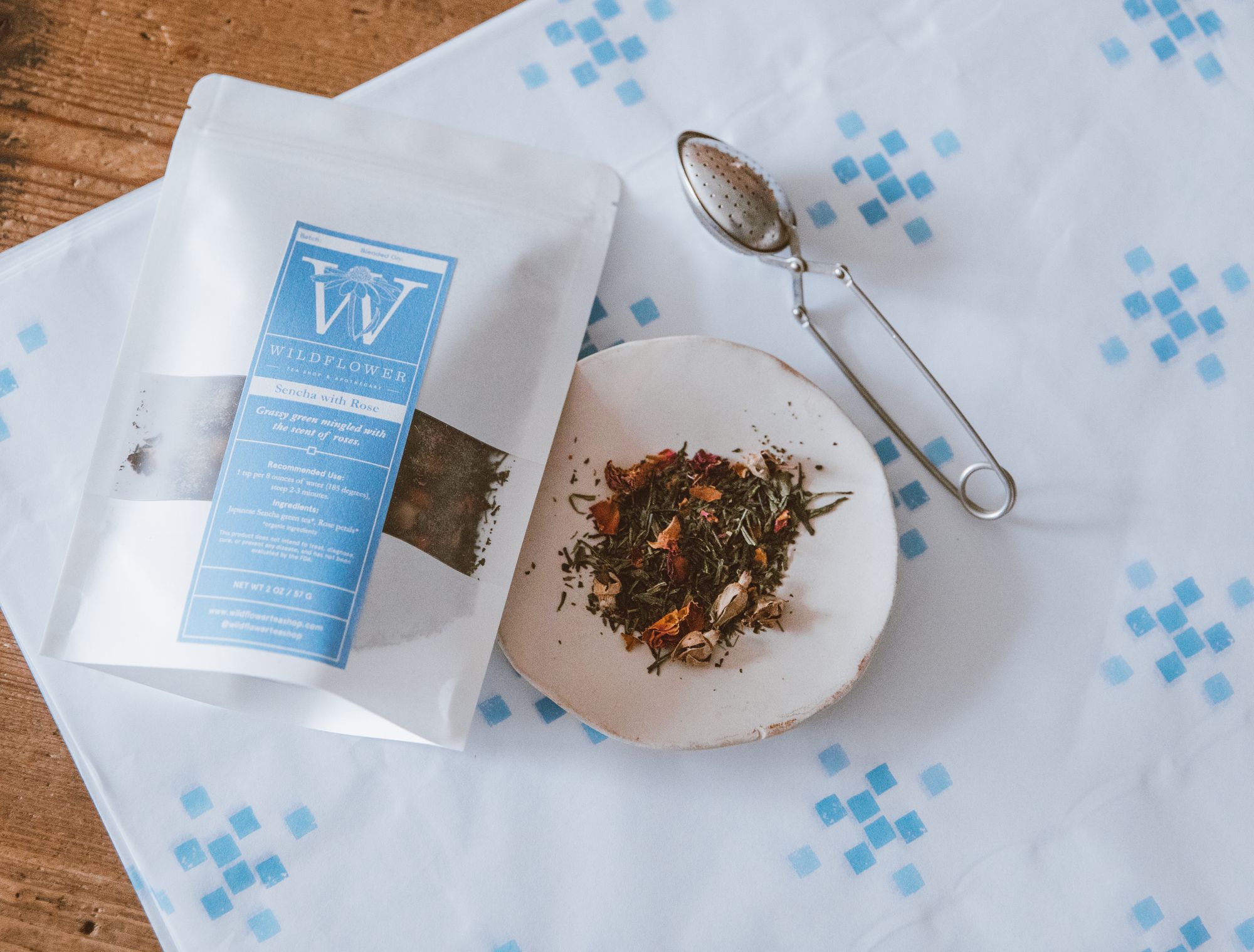 Wrapping up their special project together, both Hillary and Gabrielle had a few sentiments to share about their collaboration:
Hillary says: "We definitely went through some hurdles getting the idea and design to work with the tissue paper. The original design had to be reworked and reimagined (I'm sure Gabby can speak to this more in depth). But the end result turned out even better than the original. It was definitely a "trust the process and remain flexible" moment."
Gabrielle shares: "This project is just another fun example of how working with good friends can create magic. When you know a person and business so well that the design just flows through you… it's really special."
PHOTOGRAPHY CREDITS:
Headshot/lifestyle shots: https://sarahcatherinephoto.com/
Finished packaging shots: http://www.julieholder.com/.
---
Don't forget to check out more of Blades Creative and Wildflower Tea & Apothecary here:
Blades Creative
Website: https://www.bladescreative.com/
Instagram: @blades_creative
Creative Profile: https://noissue.co/community/creative/partner/blades-creative
Wildflower Tea & Apothecary
Website: https://www.wildflowerteashop.com/
Instagram: @wildflowerteashop