Every small business has an objective; whether that's to simply showcase what they have or can do, or to have an outlet outside of a nine-to-five job – the list just goes on, it can absolutely be anything!
For Join the Creative Side founder Chelsea van Egmond, starting her small business means more than just selling products. Read on as Chelsea shares, in her own words, her vision for her brand, what it means to use eco-friendly packaging, and her initiatives on giving back:
"I started out as a digital artist about 6 years ago. Digital painting has been a hobby of mine [for] so long, that I actually wanted to try to sell my art as prints. I bought a printer, invested a lot, put a lot of effort in my photos, products and description, etc. After I launched my shop in May 2019 (I opened it in 2016 to register my name), I got my first sale within 24 hours! That was when Join the Creative Side was born."
"I started [with] making stickers, which I used to hand-cut myself (Those were the long nights!), and since recently, I expanded my product line with greeting cards."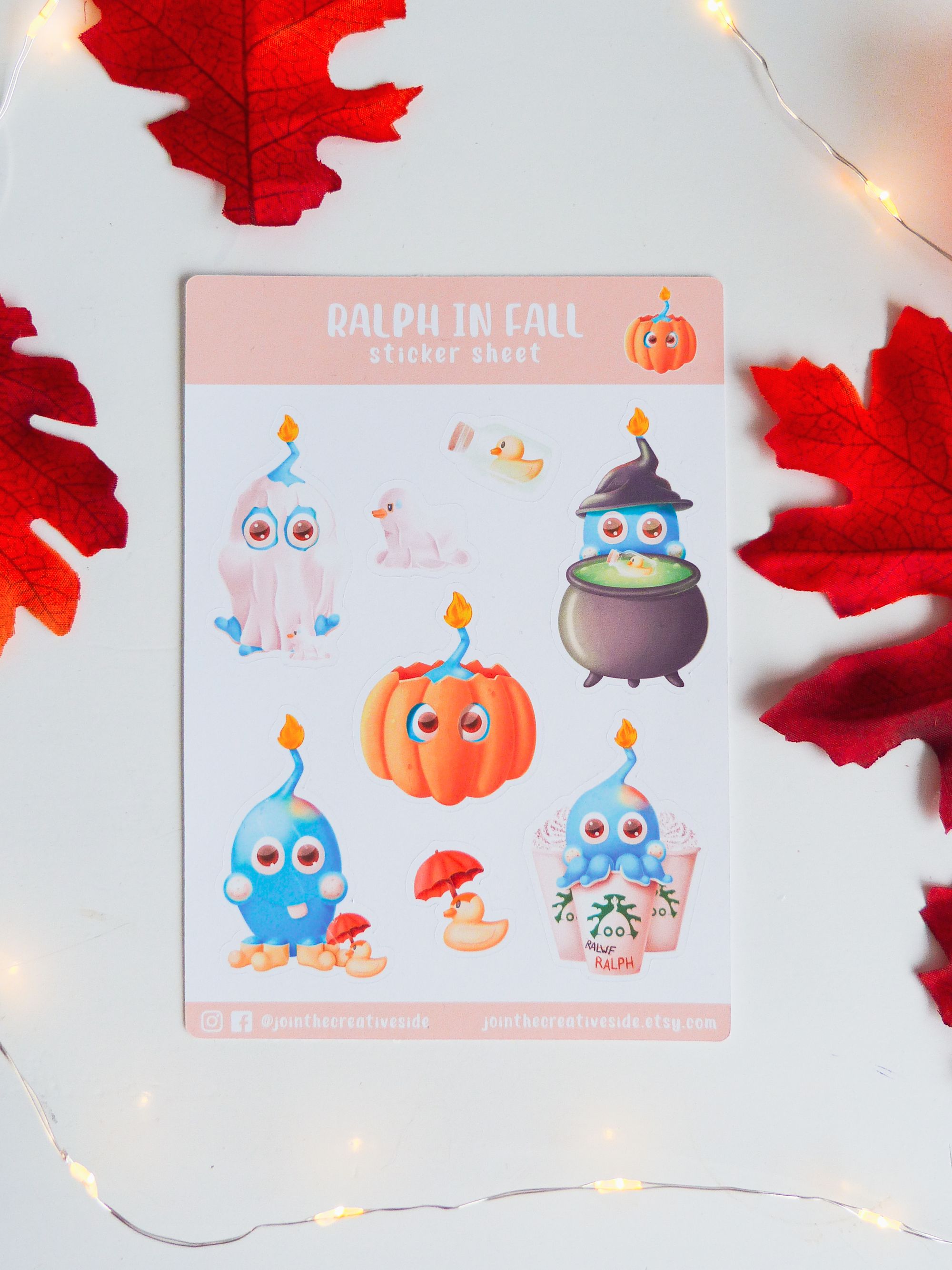 "My vision for my brand is that I want to encourage people to purchase unique prints, stickers and cards that are handmade, to show the importance of small businesses. Once I run a profitable business, my goal is to help others in need. I have always wanted to donate money to build schools in 3rd world countries, to clean up the ocean, and such – I just want to make the world a better place. That is why I believe it is important to support small businesses with a beautiful vision. I am grateful that I am able to sell my art as products. Every sale brings me closer to my goal."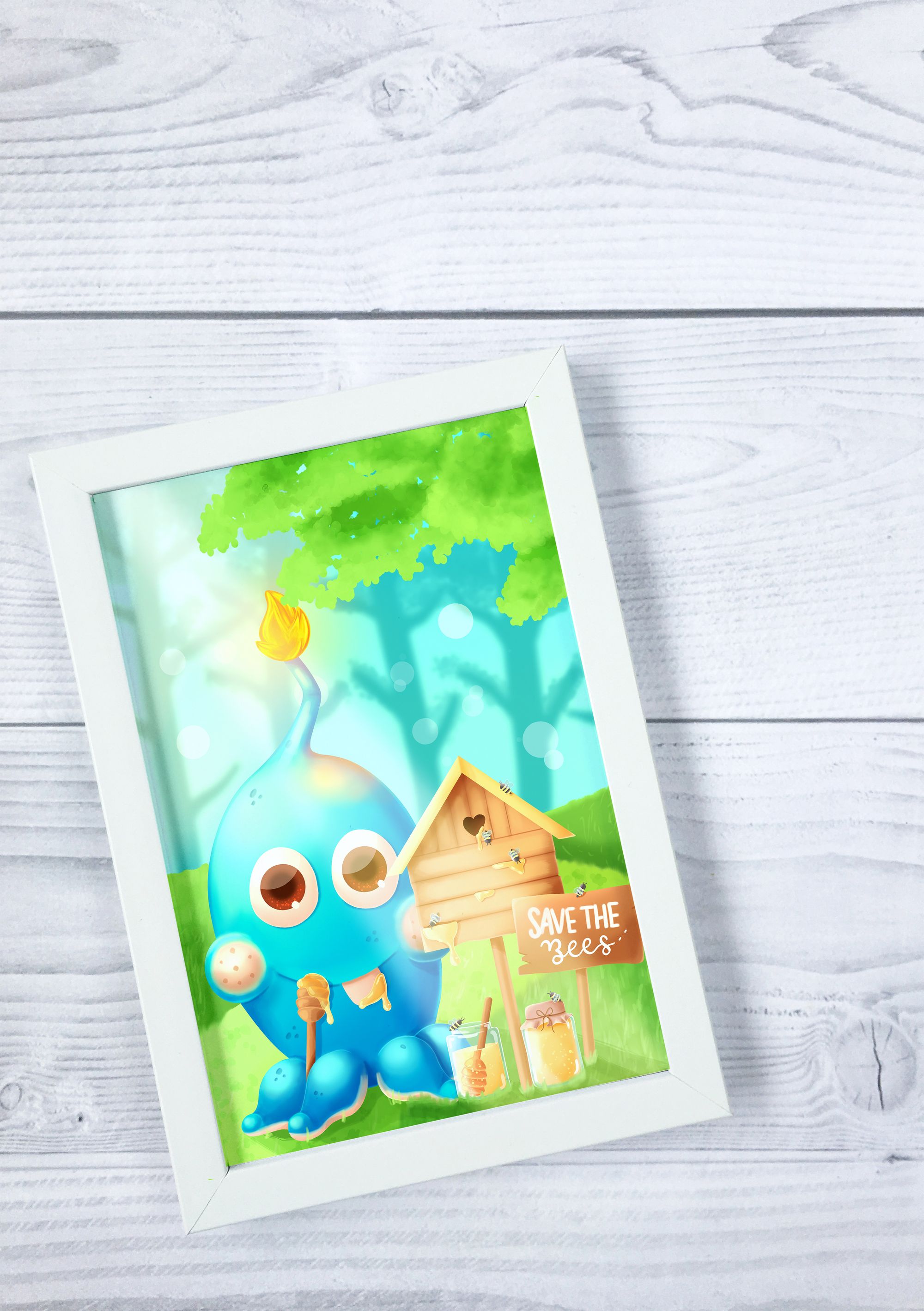 "[I am based] in Moerkapelle, South Holland in the Netherlands.My biggest challenge was marketing myself, and actually getting the ales. What helped was not only selling the product, but also showcasing the process; the behind the scenes. What I do now is I showcase in my product photos how my package looks like, and I advertise it as 'Ready to Gift'. Great packaging is what gets you the reviews!"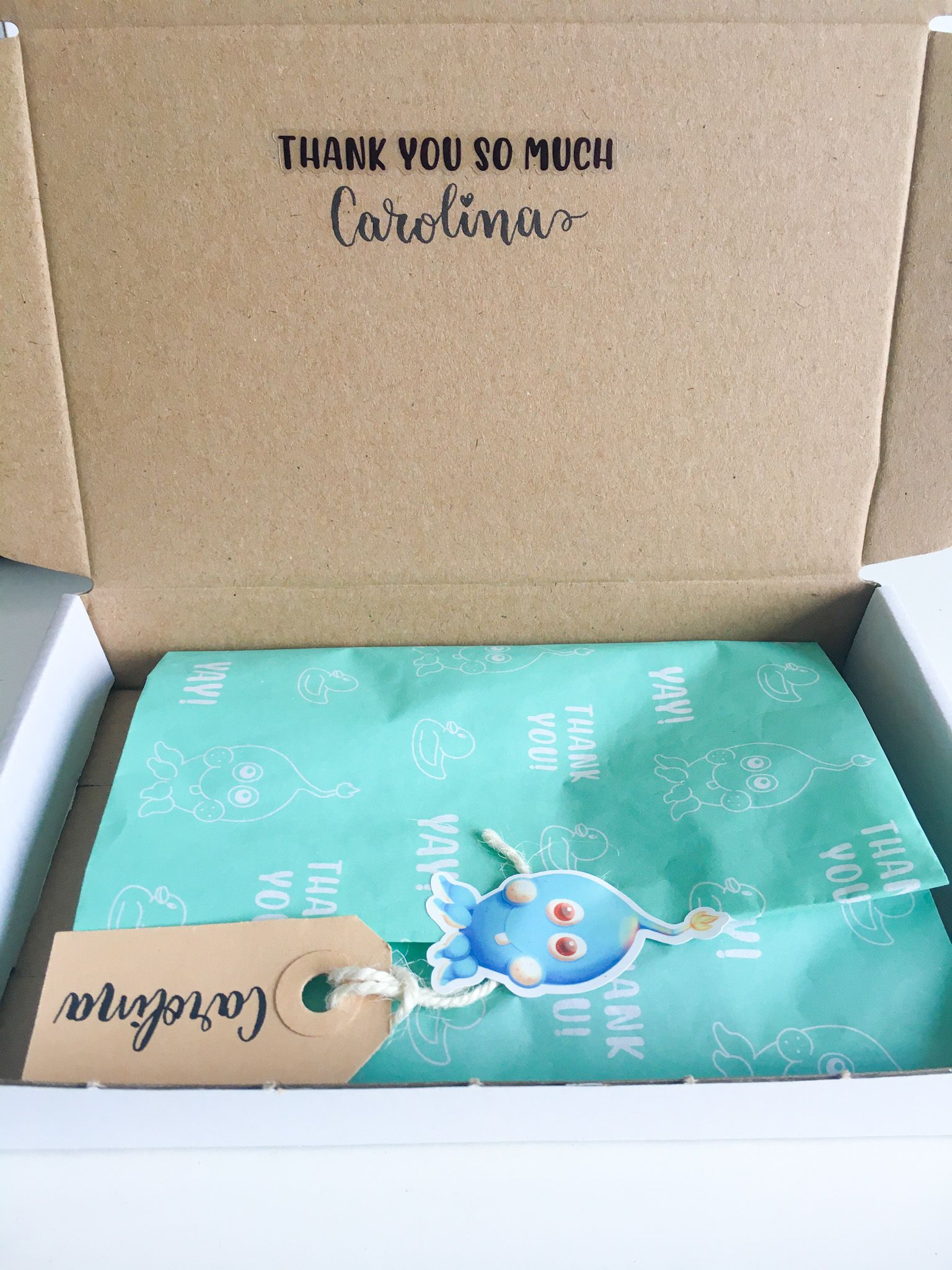 "Sustainability is actually something I considered once I started using noissue. My packaging is almost plastic free, and I hope it will be completely plastic free soon. When I change my cellophane bags to glassine bags, I can finally say that everything in my packaging is biodegradable. My customers who follow me on Instagram already know how proud I am of my eco-friendly tissue paper. Once my packaging is completely eco-friendly, I will add that announcement to my shop, my email list, and all my social media channels."
"I wanted to be original. I want people to be able to see my package and think: 'Hey! That is from Join the Creative Side!' Regular Kraft paper with some nice washi tape did not make my packaging [look] original. [This made me decide to customize my] tissue paper because I wanted to upgrade my packaging. I wanted something every customer [would] recognize that is one of a kind. That is why I added my original character 'Ralph the Octopus' and his friend 'James Duck' to my packaging."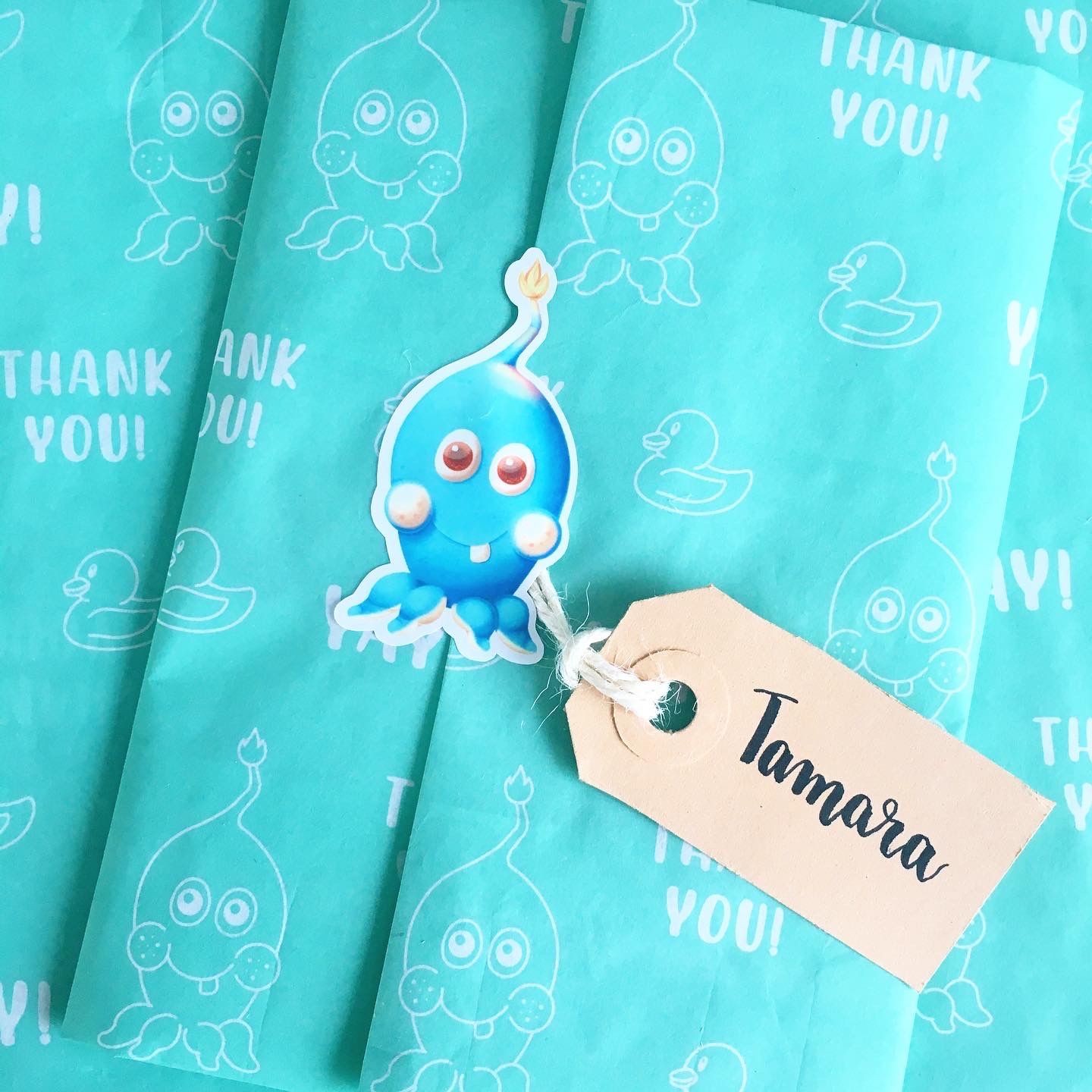 "I haven't used noissue's actual design space [that] much [yet], I only clicked around and I found it very user friendly! Anyone can design beautiful tissue paper in their design space. I am a graduate graphic designer, so I am familiar with software like Photoshop and Illustrator, so I decided to create my [own] design and upload it on noissue.co."
"I do love the fact that their team is so communicative and they have great customer service. They double-check everything for you, and when there is an issue with your design, they email you. They don't proceed [with] printing without your approval, and that is what I really appreciate."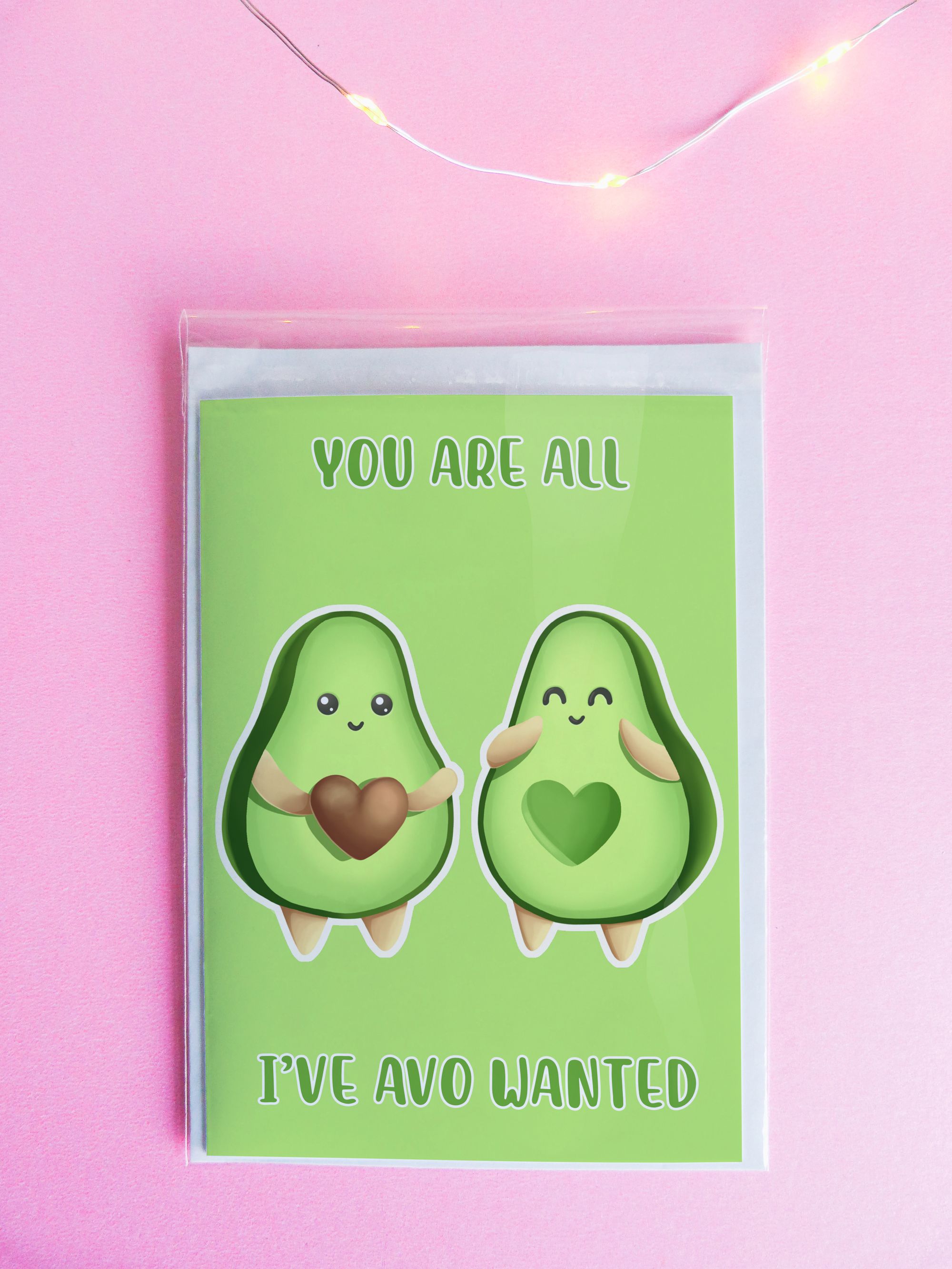 "I chose noissue because I just love their products, their branding and the story behind them. Their tissue paper is affordable, environmentally friendly, and they plant a tree every time you place an order. During the Australia bush fire, I was so happy I could help out by planting a tree there. Being part of such a beautiful brand story makes you feel special and connected with a brand. I mean, what other tissue paper brand does these beautiful gestures?!"
"I get so many compliments on my packaging now, which results in 5 star reviews and returning customers. Noissue is definitely a return on investment."