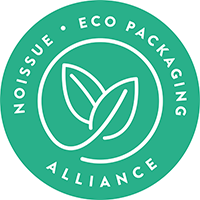 There's no denying the vitality of art in the modern world most especially in the difficult times the past two years have brought us. Art has been one of the most essential forms of connection that we have with other human beings across the world.
One of the artists who's done just that is Laine Zabuovic, an artist and shop owner from the United States. Based in Colorado, Laine's online store sells a variety of prints, stickers, and other fun stationery items, all of which feature her delightful drawings and illustrations, that mostly feature a cast of whimsical woodland characters; like fairies, gnomes, rabbits, and adorable kittens. Visiting her online store is almost like stepping into a fairytale world of her own creation!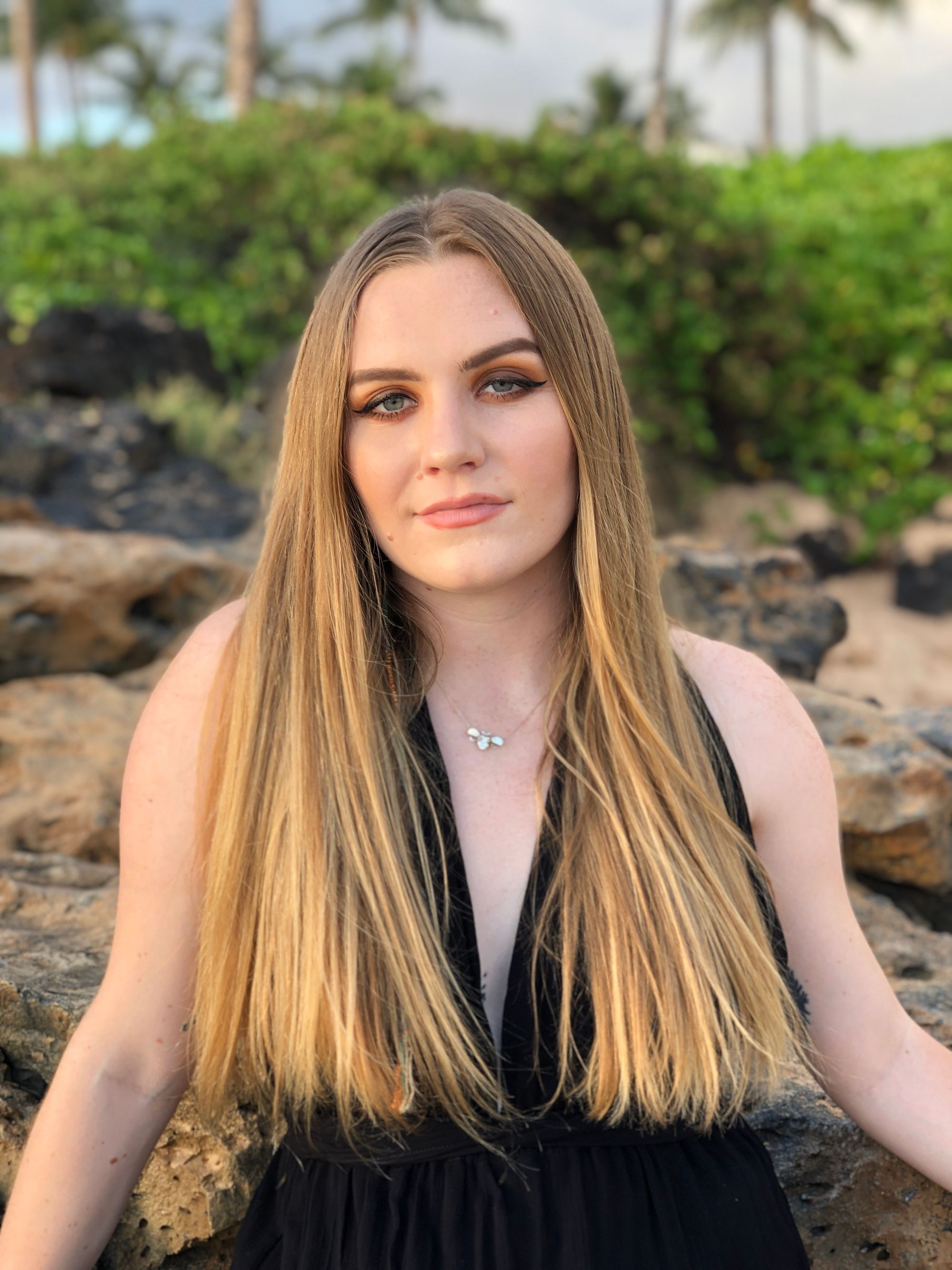 And like the best fairytales, becoming an artist always seemed to be in Laine's path. She's long loved creating ever since she was a little girl, and eventually decided to start her small business after graduating from college in the previous summer. As an artist, she also constantly expands her reach towards different mediums both digital and physical, and she's always excited to try new things artistically! With hard work and dedication, she hopes to grow her young business even further and share and connect with others even more.
Even though she merely began her business in 2020, Laine has always held a passion for creating. In 2011, she began painting as a hobby, but over the past decade—with much hard work and dedication—it eventually evolved into something she wanted to pursue professionally. And although much of her early work centered on the detail and emotional depth of portraits, her business now centralizes on designing cute, charming, and whimsical products that bring joy to her customers' space. In the summer of 2020, she began posting listings for personalized pet prints on her personal social media accounts, which quickly became popular among her circle! Eventually, the experience led her towards creating her own Etsy shop, where she could share her other art pieces as well.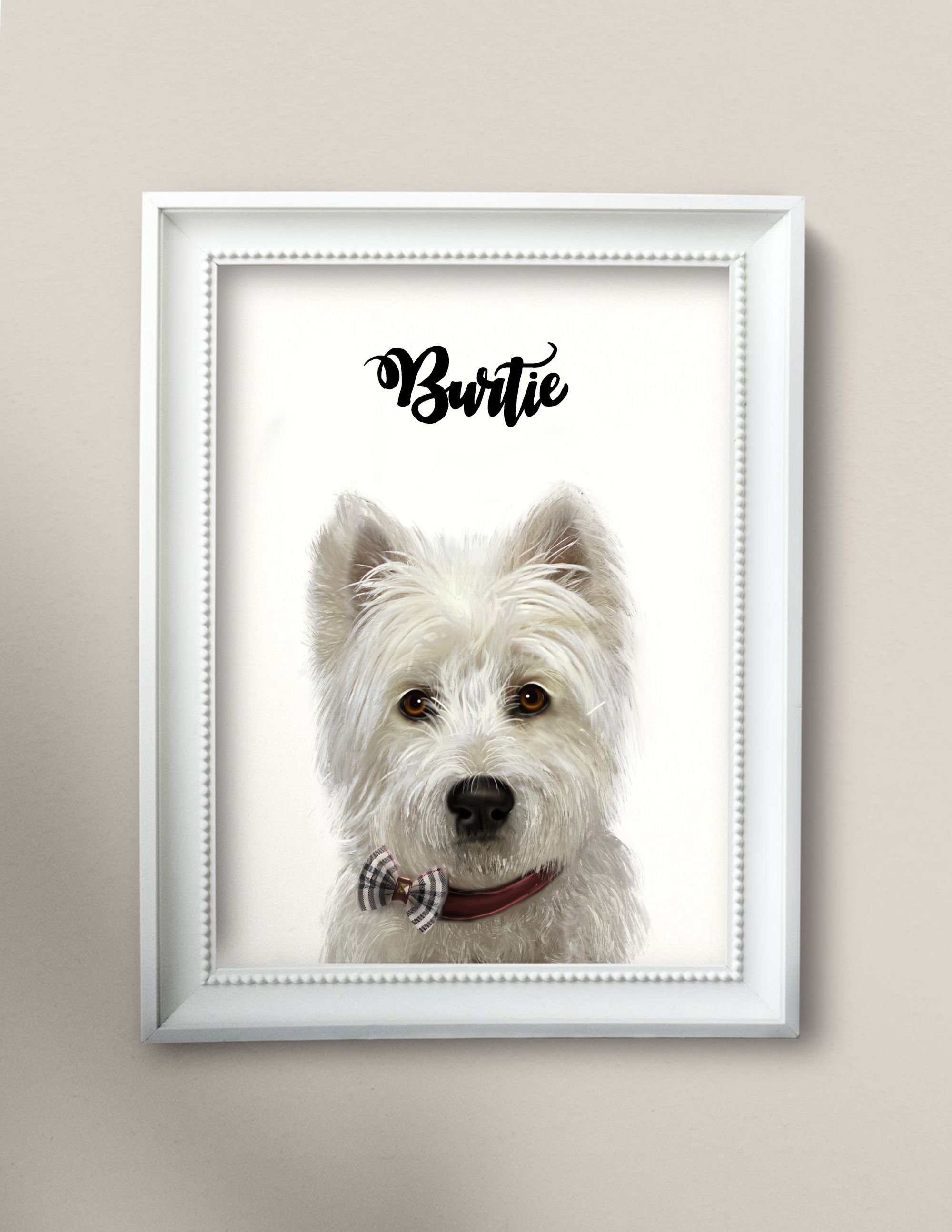 A few months later, and her shop's main purpose now is to share her artwork and create a community of people who have a love of her art and design, and are interested in the process of creating them. She makes sure to put special attention and care into every item she designs and creates, so that everything that ships out of her store is memorable for her customers. As a business owner and an artist, her customers' satisfaction and enjoyment is of paramount importance!
"It is important to me that anyone who shops with my business feels valued and receives a product that makes them smile."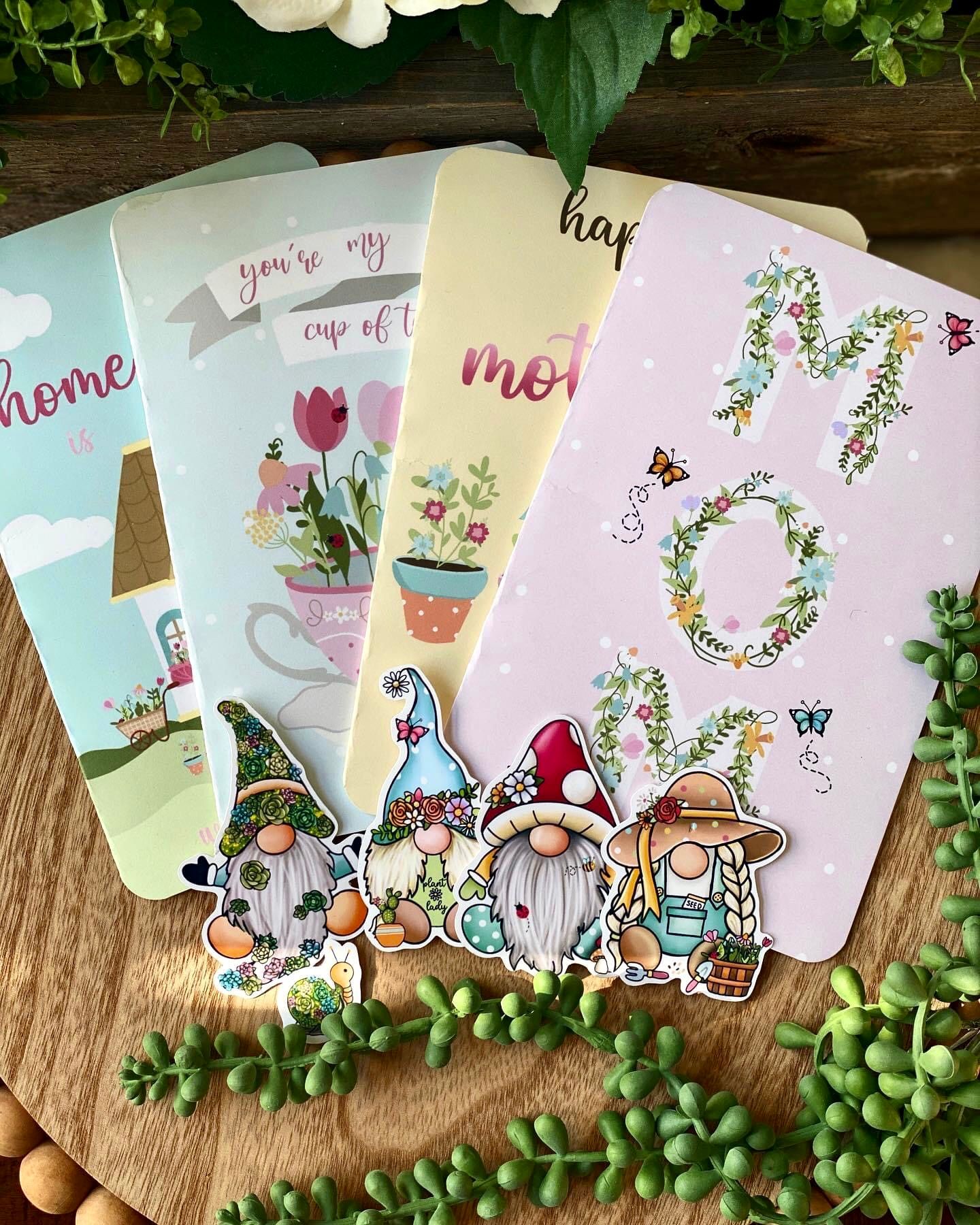 Besides spreading joy and cheer through her art, another thing that's of vital importance to Laine is being as sustainable as possible, something she's recently taken steps towards with her brand! As the owner of a business, Laine recognizes the importance of sustainability in her process, especially with regard to single-use items. As her brand continues to grow, she also hopes to expand her sustainability efforts even further.
"I think it is so important to use recyclable materials, especially when it comes to single use items, such as shipping components. Sustainability is something I hope to promote more with the influence of my brand and encourage other small businesses to consider switching to."
One considerable way that she's started on her sustainability journey was making the switch towards sustainable packaging, which she's done with the help of noissue! And not only has she been able to pack and ship orders more sustainably, she's also thrilled to help contribute to reforestation with her every order through the Eco-Alliance!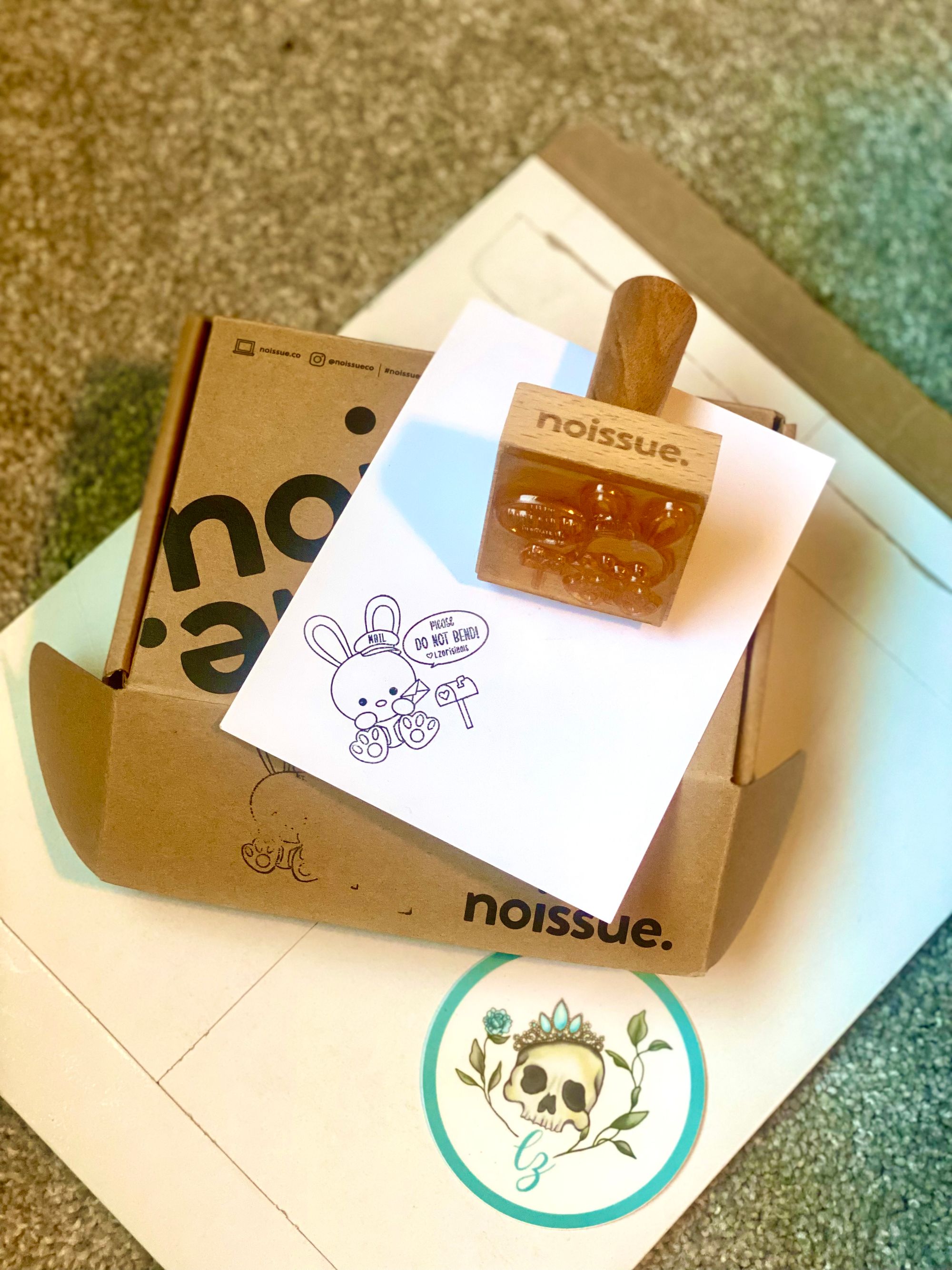 "I love the message that noissue promotes and everything that they do to help conserve materials and make our planet a more sustainable place. The Eco Alliance is such an amazing way to advocate for a clearer environment and utilize funds to plant more trees (which is extremely important!). Their brand is a wonderful platform that serves as a reminder that everything we do effects our ecosystem and we need to all we can to take care of it."
Being part of this community also lets Laine be alongside sustainably-minded businesses that work towards the same goal, and help share her sustainability efforts with her customers, as well. Besides that, she's also taken other steps to lower her environmental impact within her own business, most particularly by recycling all the shipping materials she receives from other brands, and encouraging her own customers to do the same with her own packaging.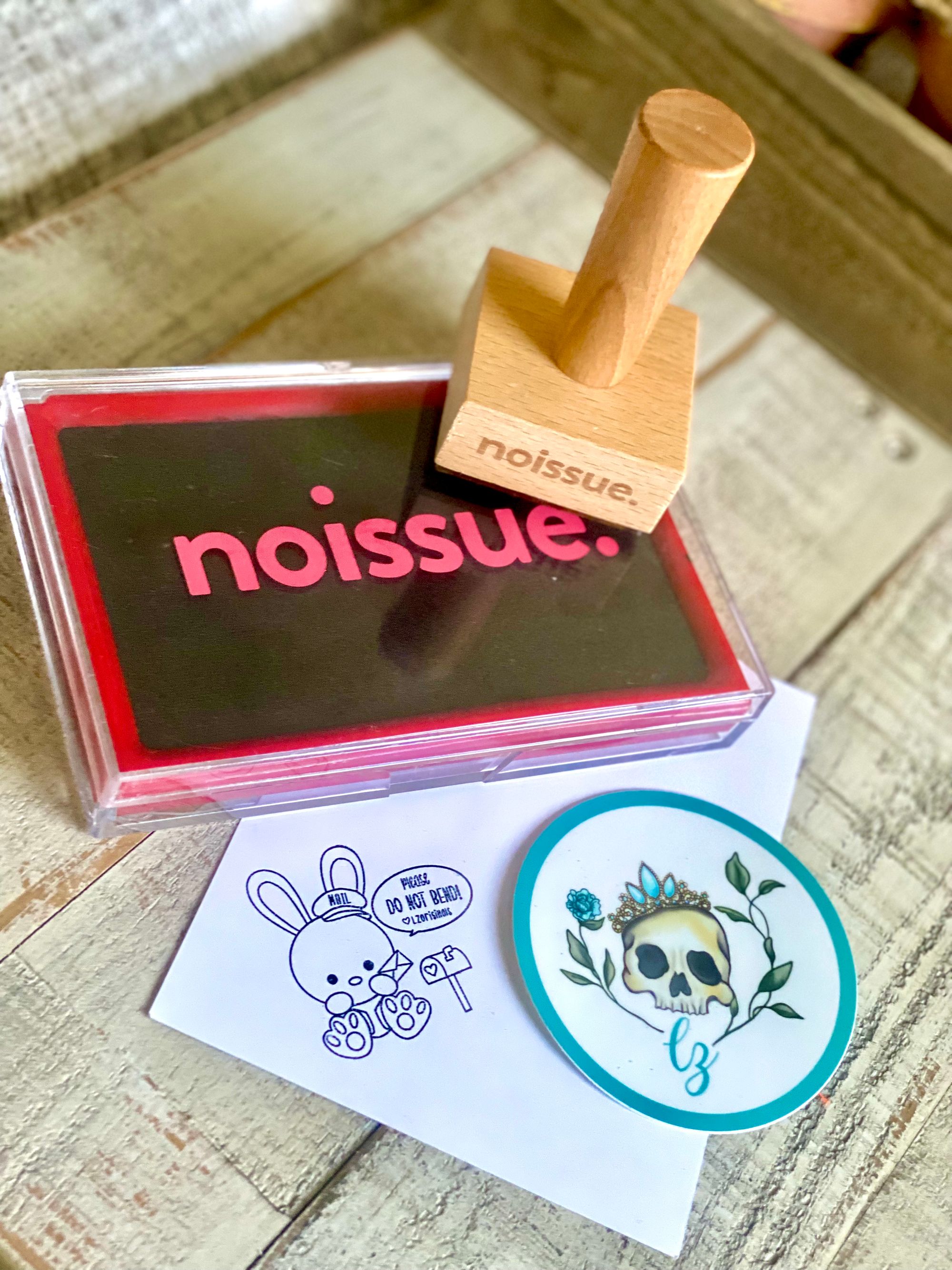 As a multifaceted creative, Laine definitely walks a unique path. But another thing that sets her brand apart from others is that everything she ships out from her shop is 100% created, designed, and packaged by Laine, and she makes sure to put 100% of her passion and care into every single item! She takes time to make every single item unique and memorable, and also takes careful consideration of her customers' opinions on her creations.
And although Laine's artistry and passion are undeniable, creating her own brand into what it is today wasn't always a walk in the park either. As she shares, one of the most challenging aspects in her journey was balancing time for designing, while also engaging with her audience. She's since gotten a better hand at allotting and scheduling time for both, and recently has branched out into showcasing her design process on TikTok and Instagram!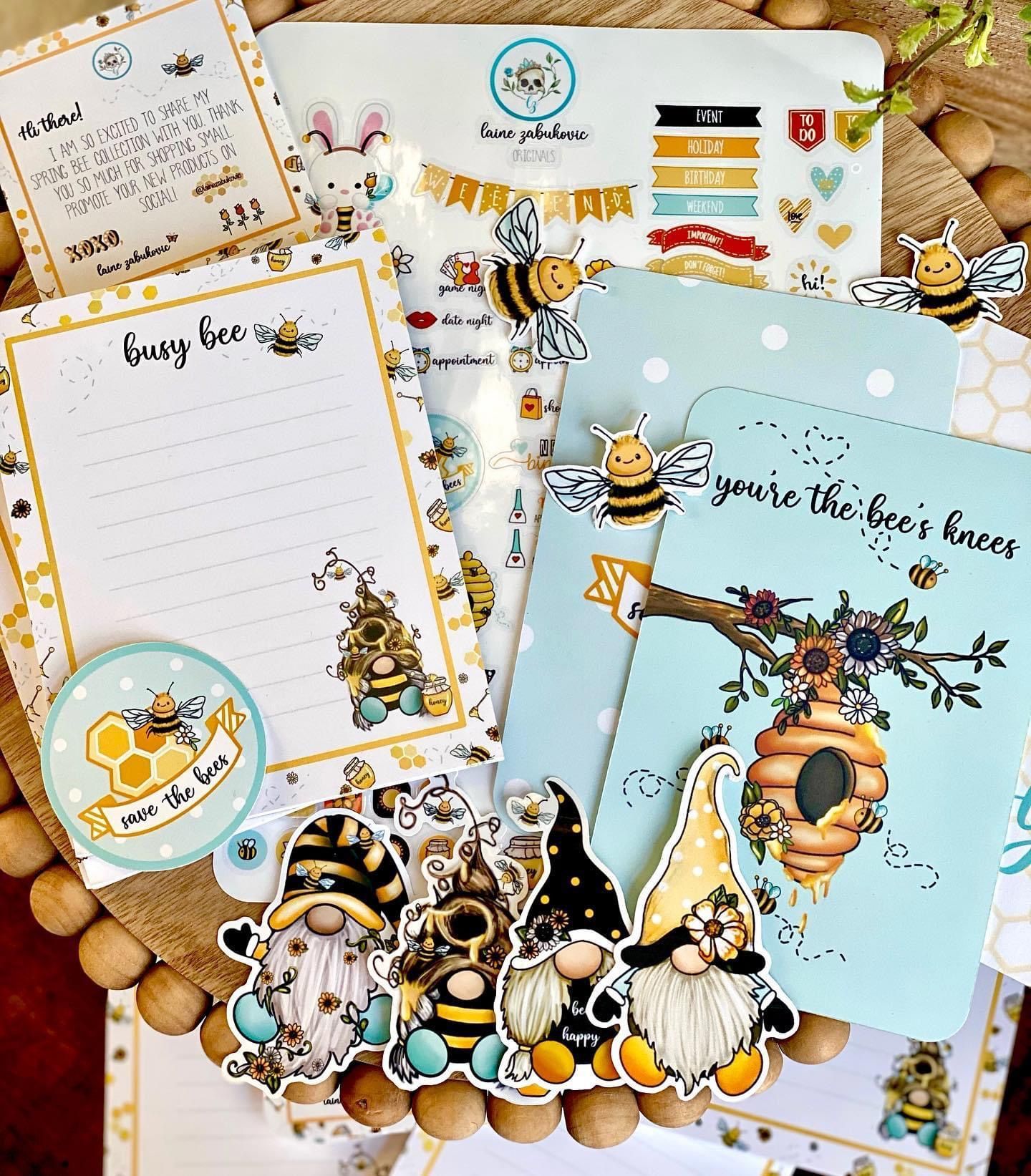 The path of a creative isn't always an easy one, but for those who also dream of starting their own businesses, Laine's foremost advice is to keep your head up and continue working despite any doubts that might come across. There is undeniably a lot of risk in venturing out on your own, but the first step is to simply try—and the rest will follow. She also encourages to stay positive in your goals, and to trust the process—anything you put your heart and soul into will always be worth pursuing!
Although every single item under LZOriginals is created with utmost care and passion, Laine personally singles out her Bee Stationery Collection as a personal favorite! It initially started off as individual bee-themed stickers, but eventually became a crowd favorite! It was this particular product that motivated Laine to create an entire collection centered around bees, and also when she decided that her shop would focus on journal and stationery products, including greeting cards, planner stickers, and art prints.
Whimsically charming art that connects people and helps contribute to a safer and more sustainable planet—LZOriginals is definitely the kind of brand the world needs!
---
Find more of LZOriginals here:‌‌‌‌‌
‌‌‌‌‌‌‌‌
Website: lzoriginals.etsy.com
‌Instagram: @lainezabukovic
Like this story? Tell us yours! Share your brand story and love for your custom packaging and get a chance to be featured on the wrap! If you're a noissue customer and are interested, you can join the Eco-Alliance by clicking here and answering a few questions here.
Questions? Email us at ecoalliance@noissue.co