What do you get when two businesses that want to make a difference and have a lighter footprint on the planet come together? The noissue x Maggie Marilyn packaging collaboration.
Maggie Marilyn is a brand using fashion to create a better world. The company was founded in New Zealand by Maggie Hewitt, who leads their team on a mission to transform the fashion industry into one that is transparent, circular, regenerative and inclusive.
The brand has amassed a cult following globally for their sustainable values and beautiful fashion pieces, attracting high-profile fans such as Megan Markle.
The majority of Maggie Marilyn clothes are manufactured locally in New Zealand to support the local industry, have complete oversight over the supply chain, and to also lower carbon emissions.
The decision for Maggie Marilyn to work with noissue was a natural one, considering the two's shared values.
"Packaging is the first or final touchpoint for a client's sale journey so it's important to us at Maggie Marilyn that the packaging we use supports our ethos," Maggie Marilyn commercial director Amelia Meadowcraft says.
"We love what noissue stands for as a brand and are proud to support another locally run New Zealand business who is out to also make a difference and a lighter footprint on the planet. It seemed like the perfect synergy for us to work together and create something unique and powerful to deliver to our clients."
As part of the collaboration, noissue's custom tissue paper was used to create a branded newsletter that goes out with every Maggie Marilyn online and in-store order.
The newsletter features care practices for Maggie Marilyn clothes, a crossword and other eco-friendly living tips and tricks.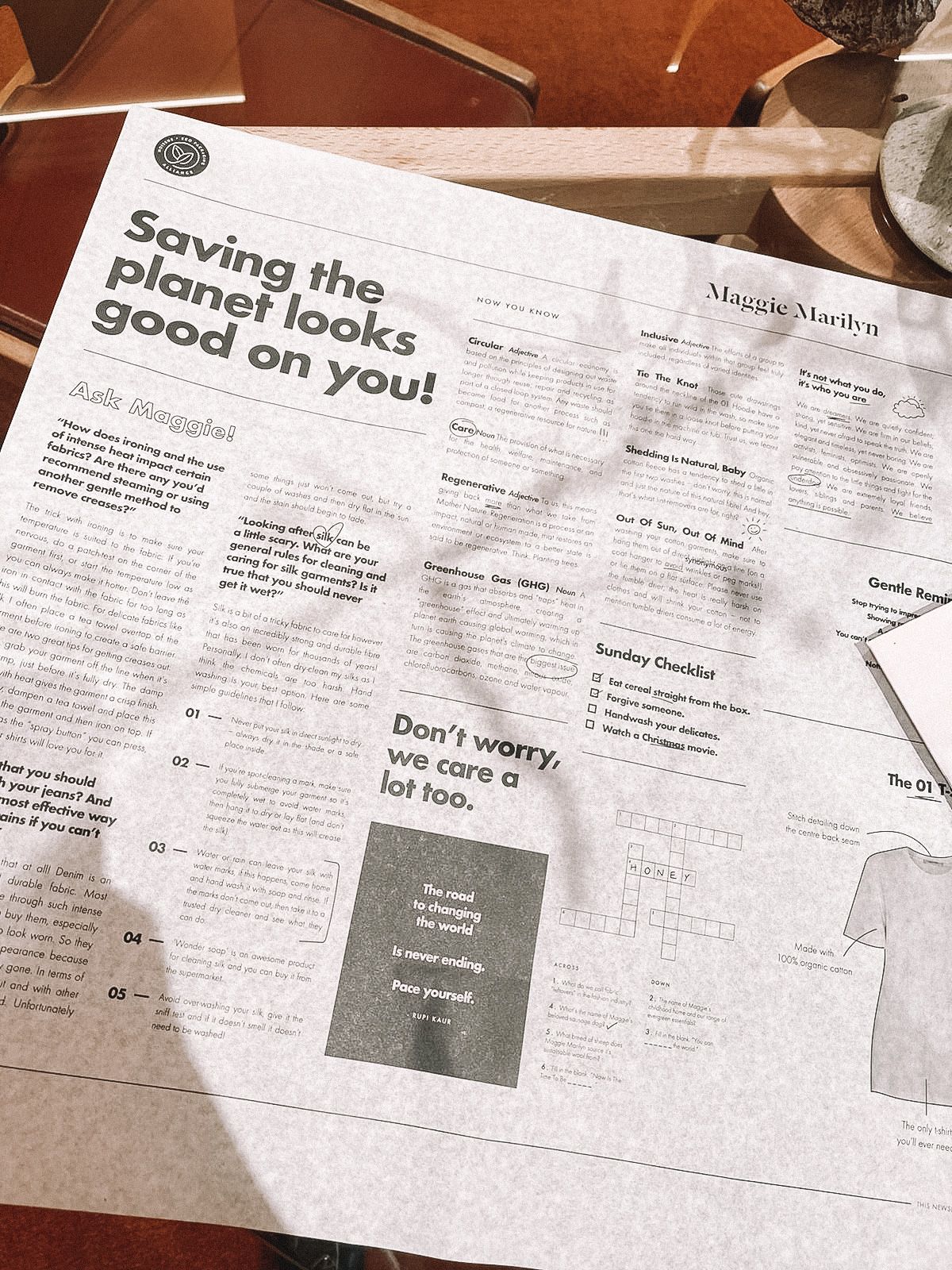 "We wanted our tissue paper to be educational, fun and interactive for clients. It's designed to give clients a chance to enjoy the packaging as much as possible, there's everything from a crossword to information on how to care for your garments," Amelia says.
"Storytelling and sharing educational information is something we are incredibly passionate about. Any touchpoint with the customer that gives us the opportunity to deliver this we will adopt and the tissue paper was no exception to that."
noissue's tissue paper is printed with soy-based inks on Forest Stewardship Council (FSC) certified paper that's acid, sulphur and lignin-free, which means it can be recycled or composted after use.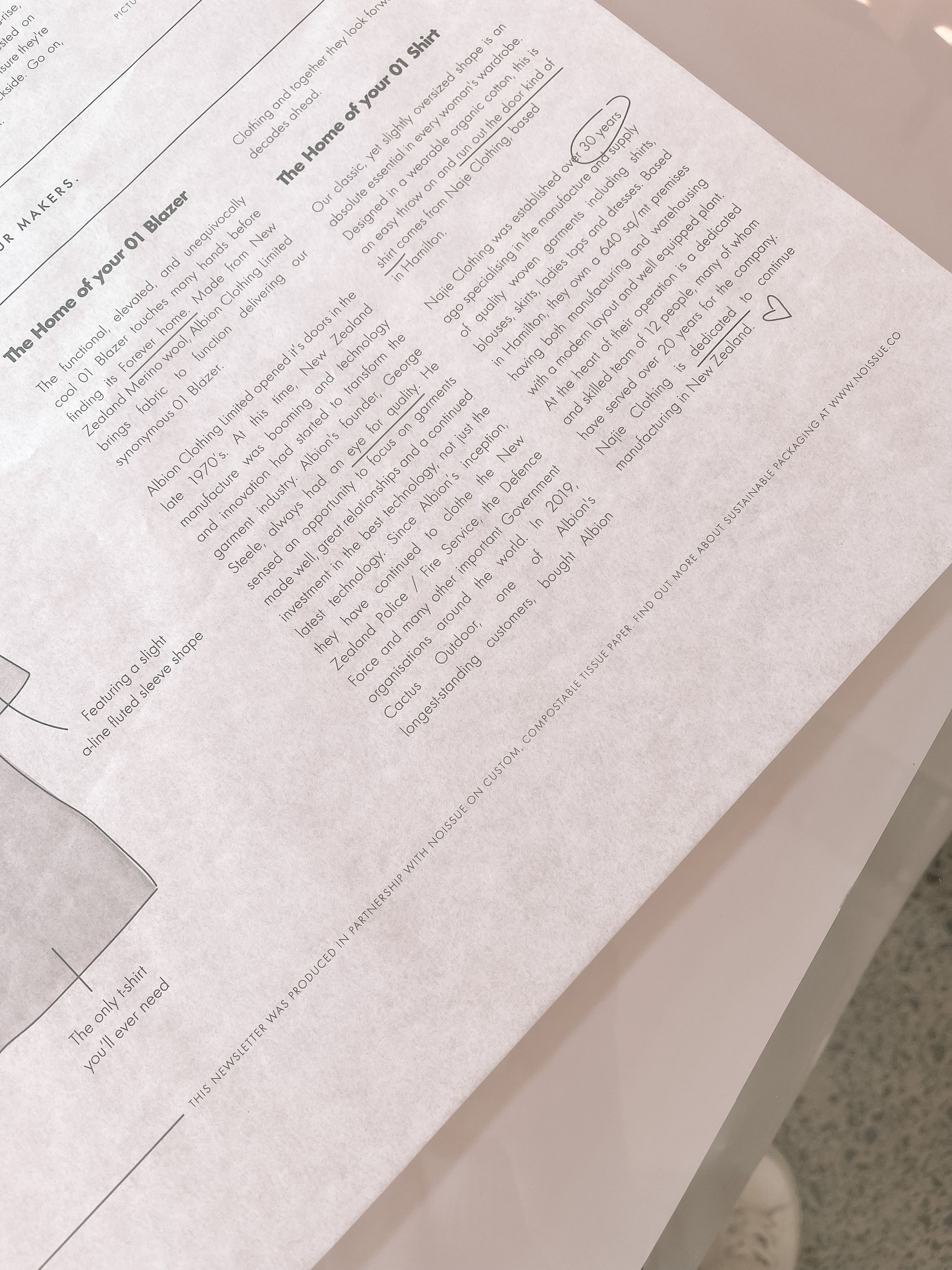 The Maggie Marilyn tissue newsletter signals this by featuring noissue's Eco-Alliance badge, a globally recognized symbol of sustainable packaging.
Maggie Marilyn also created custom tote bags for their bricks-and-mortar store and showroom that embody the brand's circular values. Made from Global Organic Textile Standard (GOTS) cotton, the bags can be kept long-term and re-used by customers in their day-to-day lives.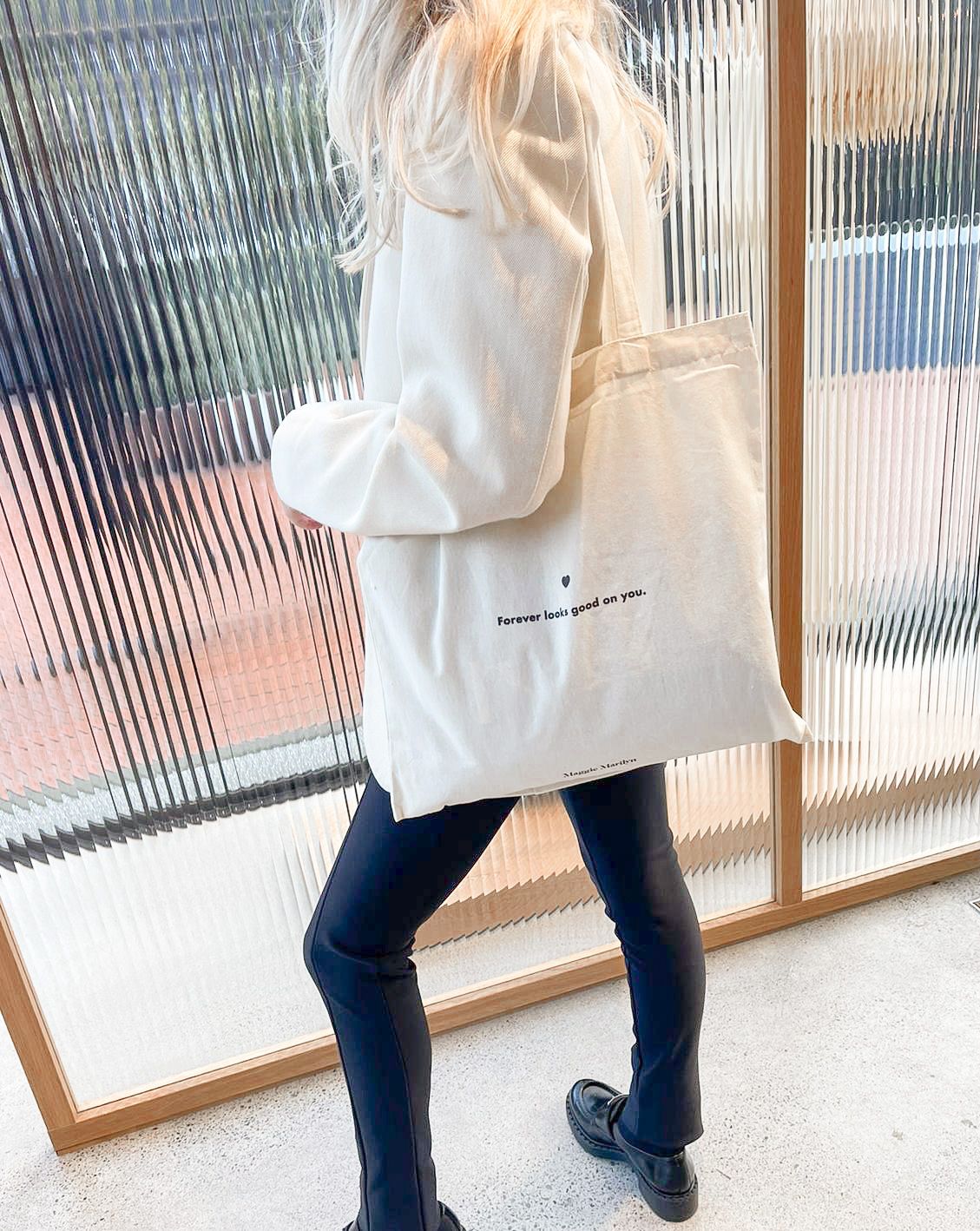 The back of the bag instructs them on all the different ways the bag can be used, such as for grocery shopping or as a beach bag.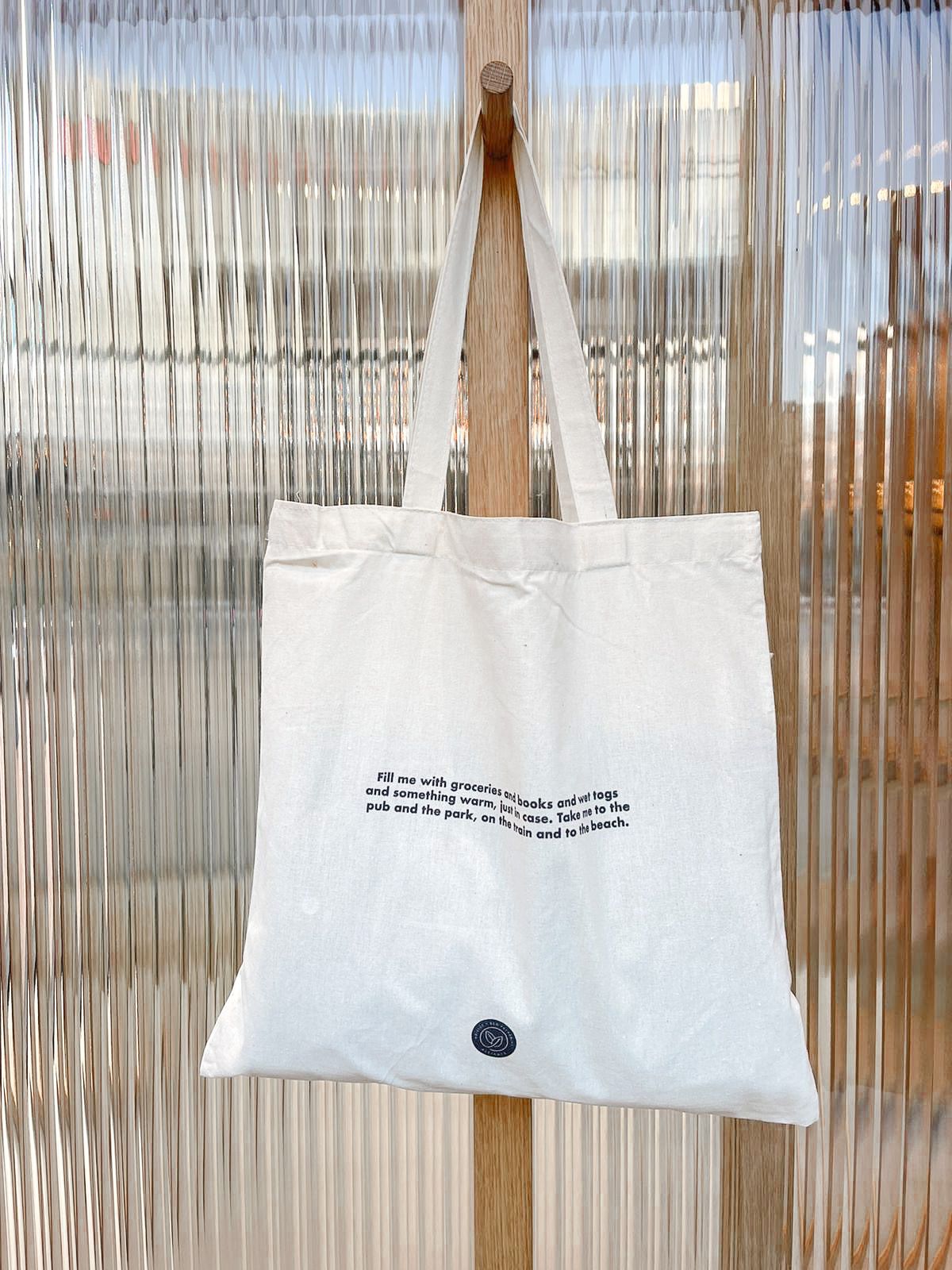 Maggie Marilyn's Amelia says customers treasure the bags and tissue paper and want to keep them, not throw them away.
"The totes have been so popular that customers are bringing them back the next time they purchase and are re-using them. It's been so rewarding to see our clients support our initiative to create product and packaging that makes an impact and also supports our ethos," she says.
noissue's brand partnerships manager Haley St. Paul says this collaboration with Maggie Marilyn shows how forward-thinking brands can get creative with custom packaging while lessening their impact on the planet.
"Packaging can be used to educate customers, demonstrate your environmental and social values and to build an interactive experience around your products," Haley says.
"We hope this partnership with Maggie Marilyn shows other businesses the potential packaging has to deliver something unique and unforgettable for customers."
---

Loved this partnership? Create your own noissue custom tote bags here and noissue custom tissue paper here! If you're interested in creating a newsletter like Maggie Marilyn's, we have easy-to-use templates available for businesses. Get in touch with us to find out more at partnerships@noissue.co.