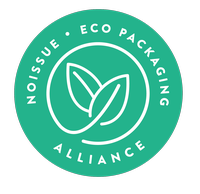 Life growing inside a body is a miracle. It's one of the most beautiful things that a woman can go through. Many changes in a woman's body occur when they experience pregnancy. These include physical changes that may affect their confidence. During this time, some may feel as though their body has turned against them. After pregnancy, it may take a while for them to feel like themselves again.
Mama Movement is a Melbourne-based label selling women's activewear and matching kidswear. They're on a mission to spread body positivity, empower women, and remind them that beauty comes in different shapes and sizes.
We chat with Faye Tan, founder of Mama Movement to know more about the brand and why she started it.
In Faye's own words:
"My name is Faye, I'm based in Melbourne, and I am the founder of Mama Movement!
I started Mama Movement in January after I lost my job due to redundancy. At the time, I took it as a sign from the universe that it was time for me to start to pursue my true passion – empowering women to believe in their strength as their beauty."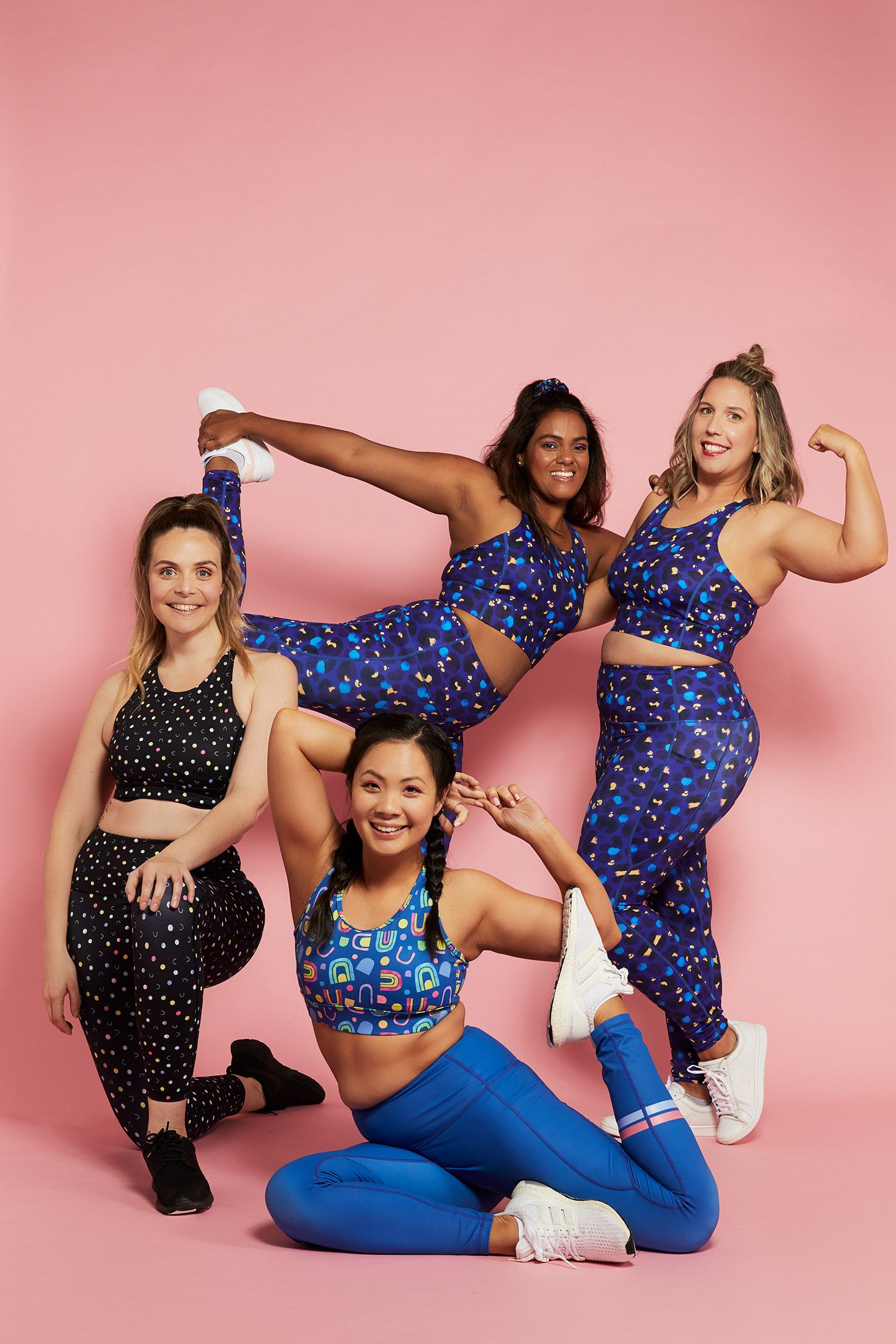 "My vision for my small business is a really BIG one – To start a movement of BODY POSITIVITY. I have lived dark and stormy years of self-loathing throughout my young teenage years to my early adulthood. I was unkind to my body and had an unhealthy relationship with food. Sadly, I'm not alone in this as these are all things that so many women experience. In fact, here's a scary statistic, by the time girls reach the tender age of 17, 78% of them are unhappy with their bodies. And as a woman who has gone through the changes that motherhood brings to our bodies, I went through another journey of self-love in accepting my new mama bod. Even though giving birth is unquestionably a MIRACLE, only 7% of women feel more confident about their body after having a child. These statistics and my first-hand experience with it are what drive my vision; To start a movement of body positivity and to help women realize that STRONG is BEAUTIFUL."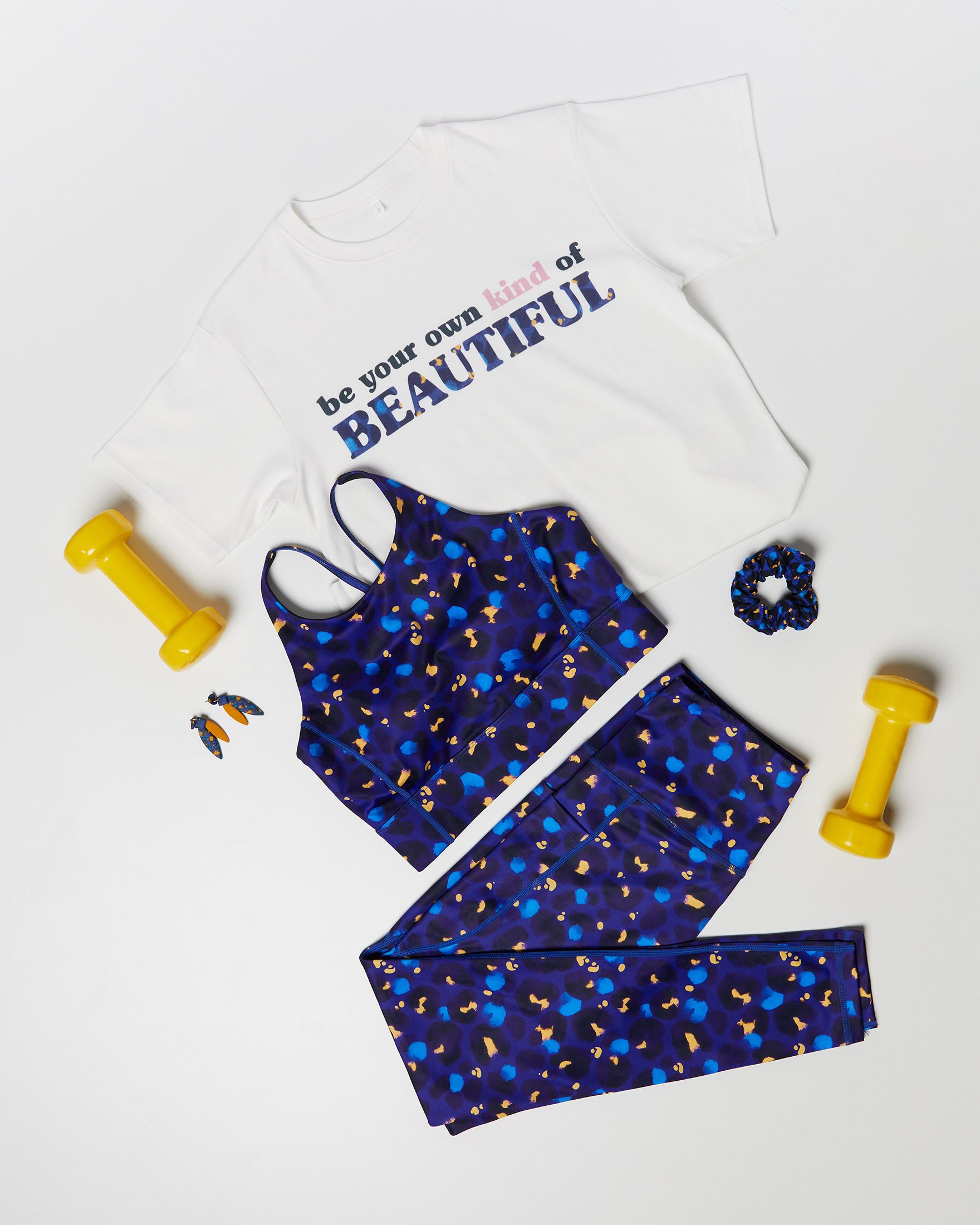 "I started and launched a business right in the middle of Covid-19 lockdowns, meaning I was working at home with my toddler with me for many months. Need I say more? To be fair though, I am lucky that my business is online and so most of what I need to do can be done from the comfort and safety of my own home. Apart from the obvious pandemic issues, I'd say one of the biggest challenges was also juggling all of the different hats that you have to wear as a small business owner. At Mama Movement, I am the clothing designer, the website developer, the social media manager, the accountant, the logistics manager, and so many more. And while I tend to just want to spend all my time on the creative side, which is what I love, I have to remember that it takes all parts of the business humming along in order to be successful. So, I forced myself to get really organized (which is not a natural trait for me) and mapped out all of my key activities and dates, then chunked everything down into achievable timelines for myself!
The mission of spreading body positivity keeps me propelling forward. Seeing my daughter's beautiful little face and wanting her to have a different experience of her body than the one I had along with the positive feedback from all the wonderful women who follow my account and believe in the mission also propels me forward."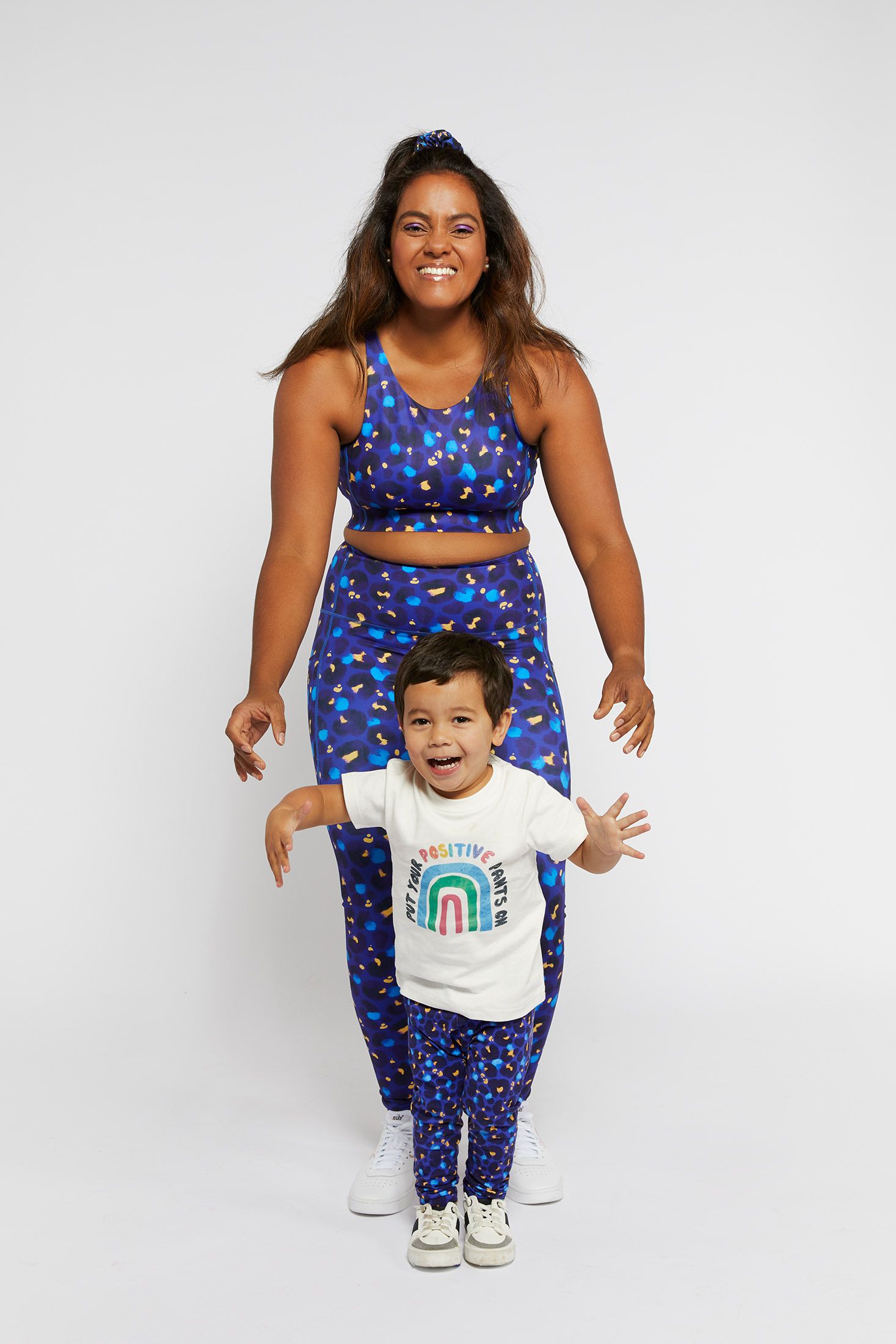 "I knew right from the start that if I was building a brand on a mission to create a better future, sustainability was going to be an important pillar of my brand. That's why I've worked really hard to find sustainable suppliers in all facets of my business; from the recycled fabrics that I use in my activewear, to the organic fabrics in my kidswear, to eco-friendly printing methodologies, and down to the little details such as recyclable and compostable mailer bags, wrapping paper, and hang tags. While it's not always the easy route to take, it's one of the most important aspects of my label.
All of my activewear are made from recycled PET, turning plastic bottles into high-performance activewear fabric. I also use sublimation printing, which is eco-friendly. It does not release harmful chemicals into our waterways. All of my kidswear are made from GOTS-certified organic cotton, so it is as gentle on the planet as it is on your little one's skin. Plus, I choose to use eco-friendly options in all of my packaging and stationery, such as the awesome wrapping paper and mailer bags from noissue! This is strongly showcased through my social media channels and it is a big part of why people choose to shop with Mama Movement."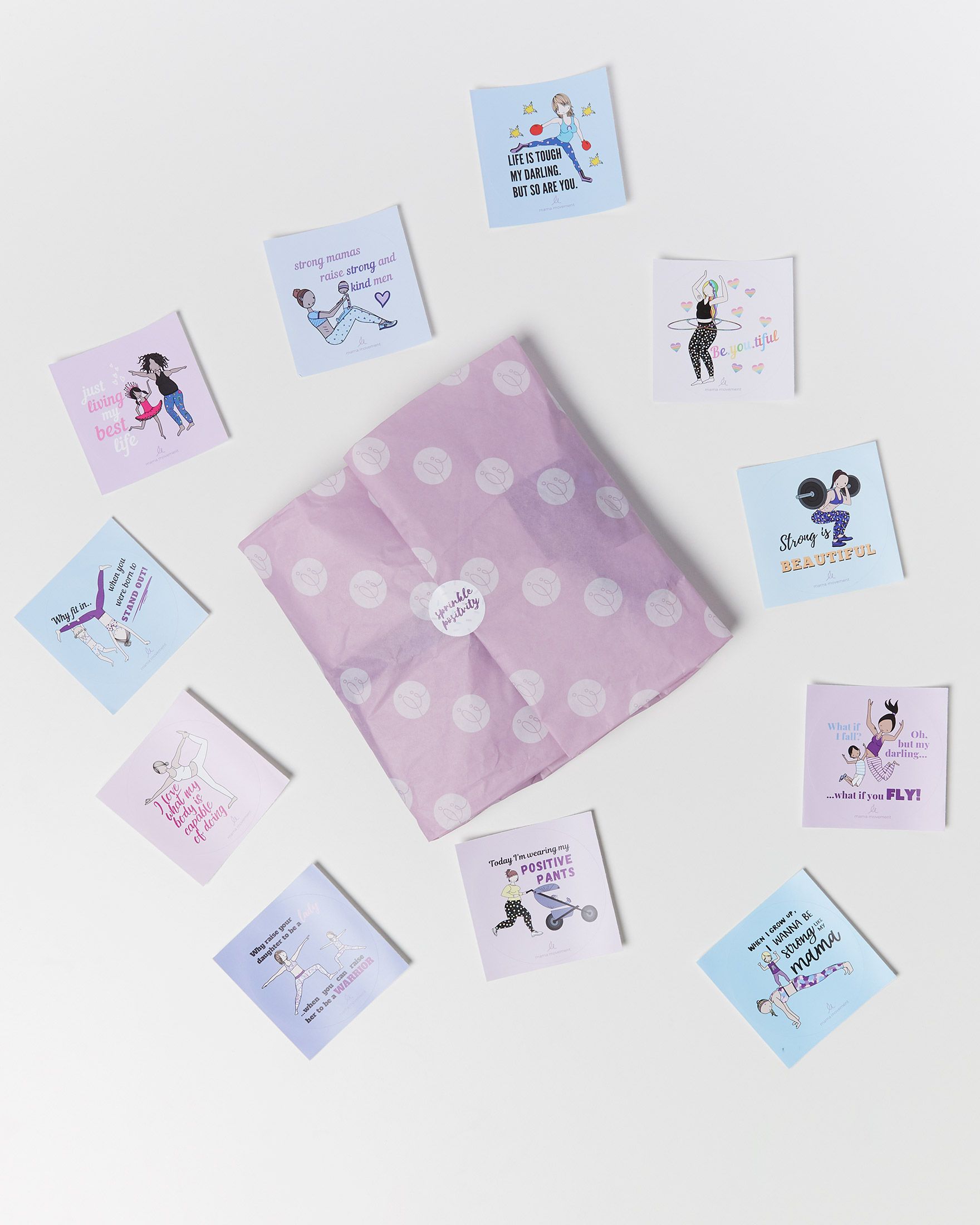 "While the heart of Mama Movement is body positivity, the activewear is still a premium product for the discerning woman who knows good quality activewear when she wears it. It is made with recycled fabric, which is not cheap to make, but so much better for the planet. So the full end-to-end experience of creating a strong brand identity as part of the customer experience is integral to Mama Movement. After all, we want to start a movement!"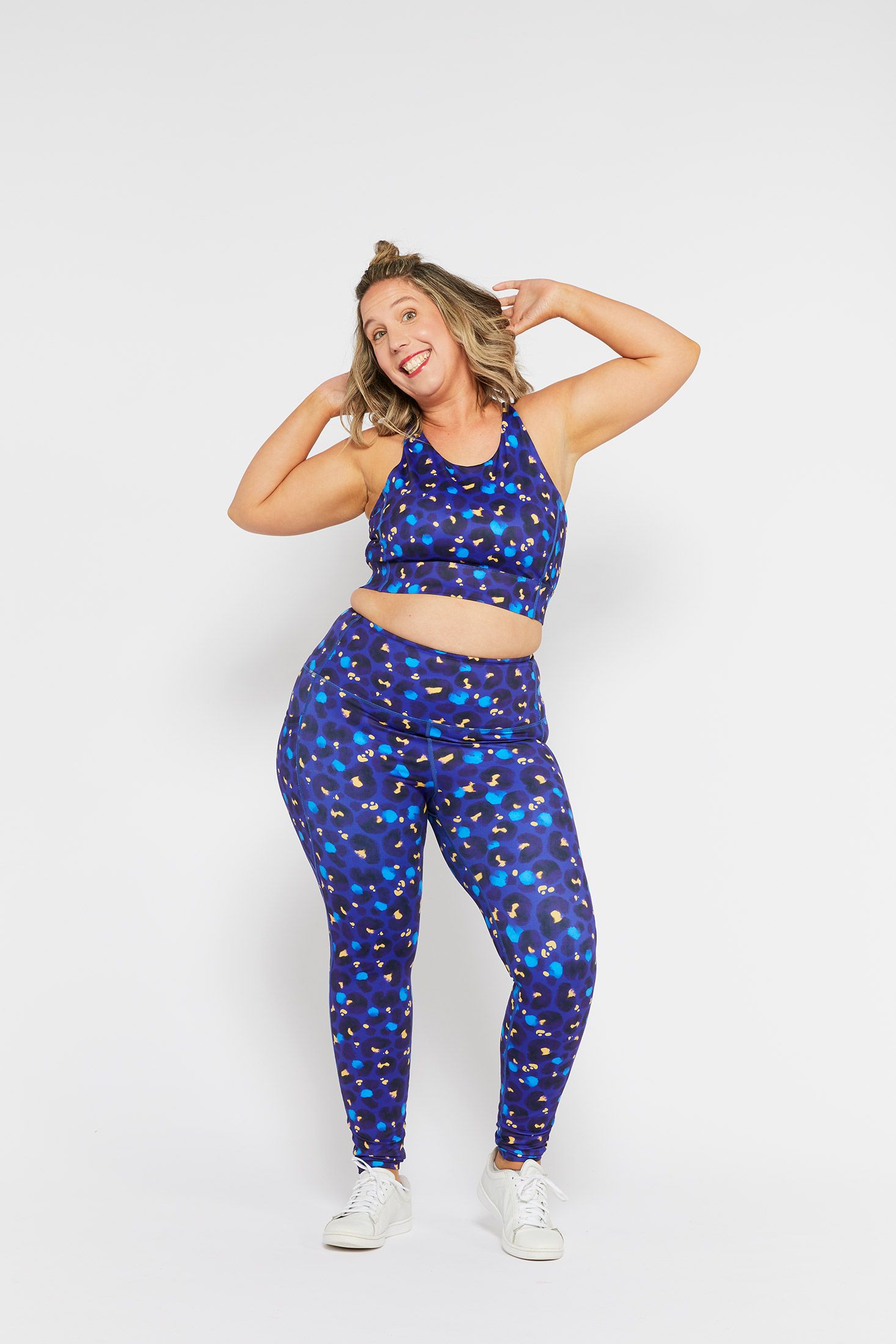 "noissue comes highly recommended as THE BEST custom eco-friendly packaging provider in Australia. The website is sleek, easy-to-use, and comes with lots of options to create your own custom packaging effortlessly. Plus, there is also a really helpful support team in case you get stuck (which I did!)."
Launching this business gave me my biggest lesson so far — make sure you have a mission that can truly motivate you. Small business ownership is HARD WORK. I'm not sure I would have survived it without a purpose that I truly believed in. Every day, I remind myself of my mission and it's what keeps me moving forward!"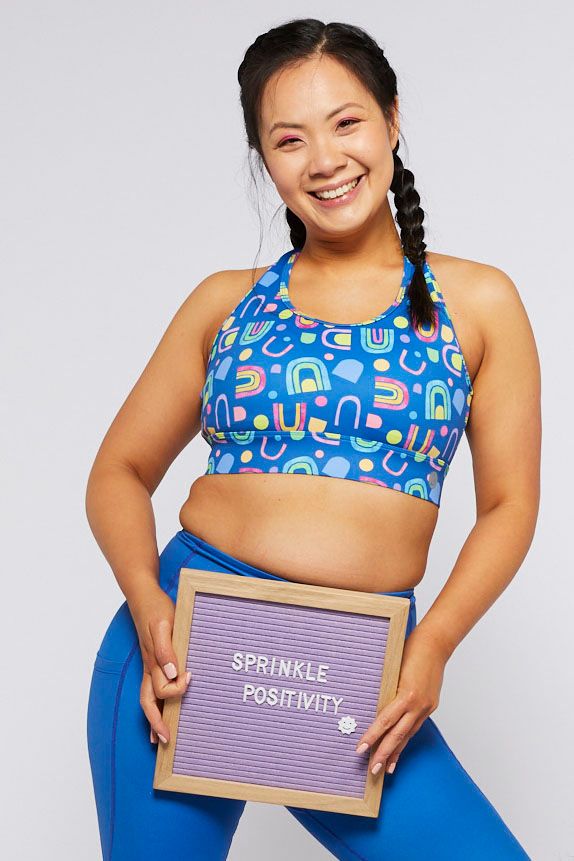 Mama Movement Fun Fact:
"If my brand were an animal, it would be a unicorn, because Mama Movement is on a mission to #sprinklepositivity!"
---
Find more of Mama Movement here:
Website: www.mamamovement.com.au
Instagram: @mamamovement_au