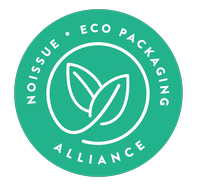 First love never dies – For Marina, that would be her love for clay!
Clay has been a part of the art world for centuries, and up to this day, one of the mediums used to create some of the most beautiful masterpieces; may that be a stunning little receptacle or a charming sculpture.
Marinski Heartmades is one of the brands who holds this kind of talent for the art of clay, transforming the perception of ceramics all together. Know more about the founder Marina Marinski's passion for making ceramic home decors and let her make you fall in love with her art:
"My name is Marina Marinski and I run a small ceramics production company, Marinski Heartmades, with the help of my family & our small team. Ceramics is something I do all day and every day, with the occasional trip to nature – my greatest and truest inspiration. I live, work & dream in a the small Croatian city of Kastav, built on a 365m high hill overlooking the Kvarner Bay in the northern part of the Adriatic coast (Croatia)."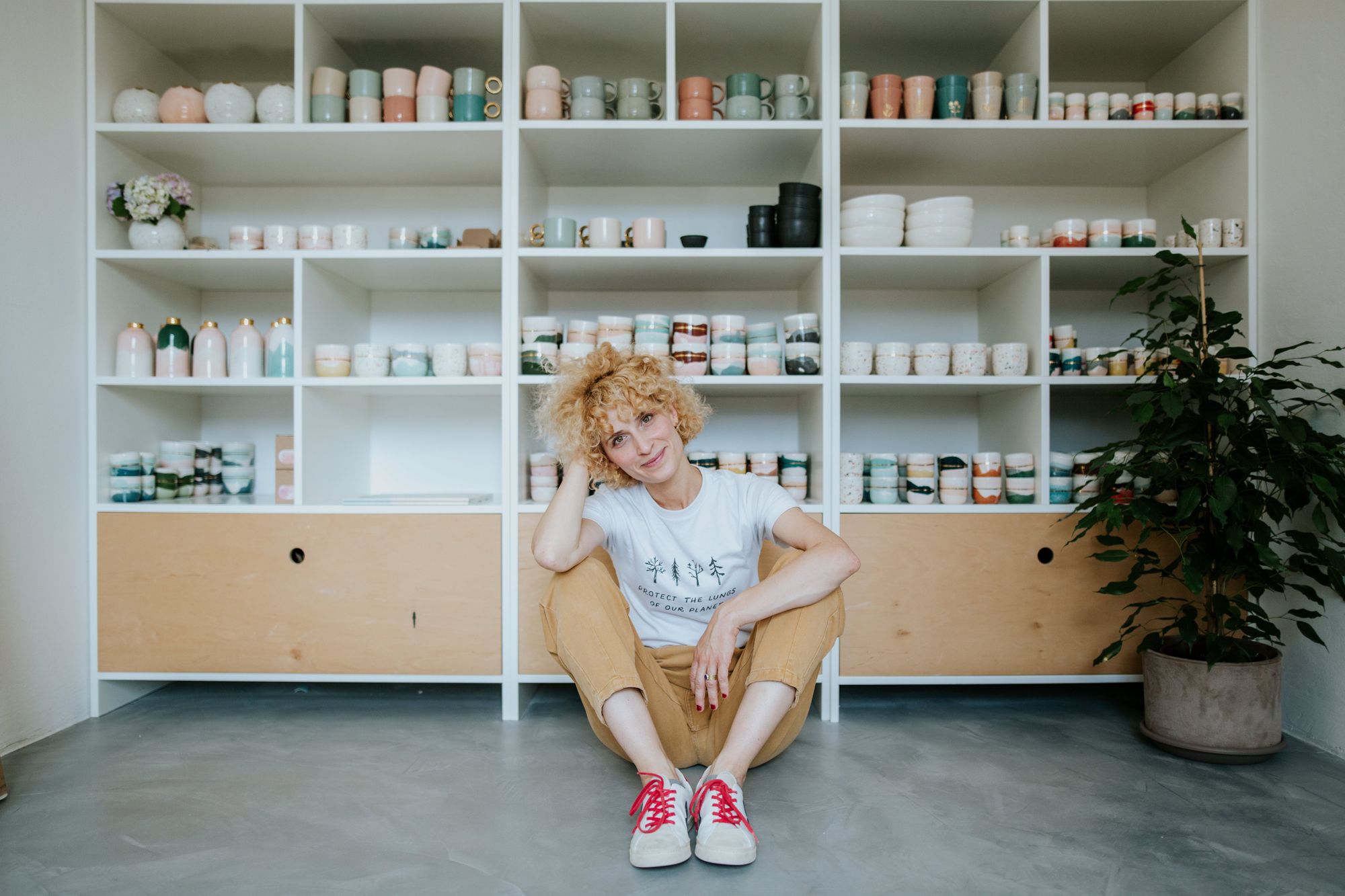 "The idea of running my own company came slowly after years of making jewellery as a hobby. I was creative from early years, too bossy and stubborn to work for someone, in an office with fixed working hours. I was dreaming of creating something special, from my heart. In 2010, right after finishing my college, I got the opportunity to work as an apprentice in a renowned potter's studio. This was my first real contact with a clay & production process. It was a life changer for me and a love at first sight. Two years after, I got the degree in ceramic design and opened my own company. That was in 2014."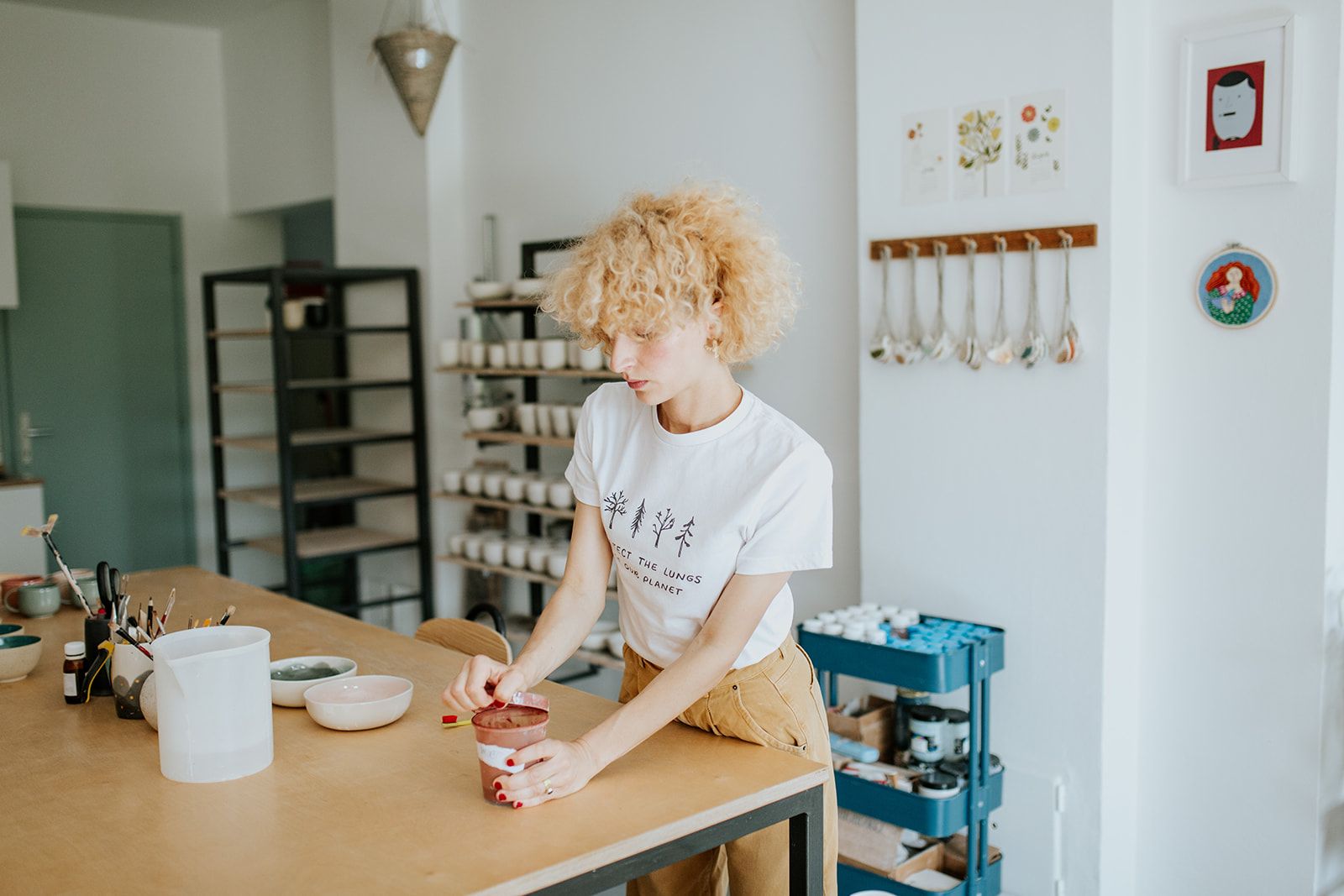 "We play fair – with people and the environment. Our vision is to keep traditional craftsmanship alive, to inspire and support local manufacturers and community. Like many non-material things in life, it's about the quality, not the quantity. We cherish honest and sustainable materials (clays, glazes, packaging). Every little detail matters to us."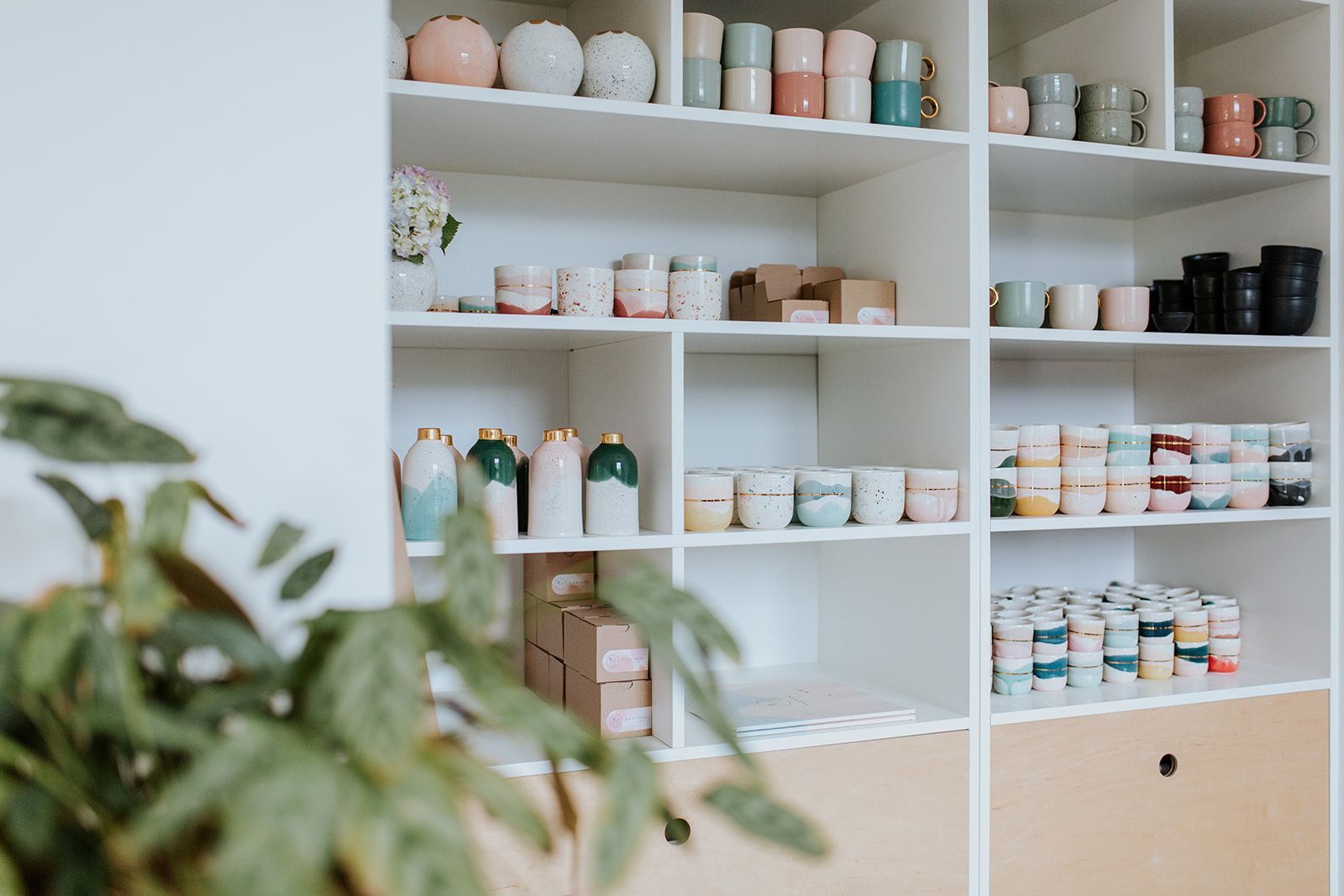 "Starting your own business can be quite hard. I had so many questions running all the time in my head – from how to handle production processes, how to present my work online, how to find the best marketing strategies, how to communicate with clients, dealing with paperwork etc. It was hard, but interesting to learn and explore new things, on different levels. It still is interesting, that's the best part of running your own business. It is a never ending learning and growing process. My advice is to never give up on your dreams. It is not easy, but it is worth every tear and sleepless night. Like having a baby. I see it as a game of collecting points with each mission reached. Super fun and you get to play it IRL."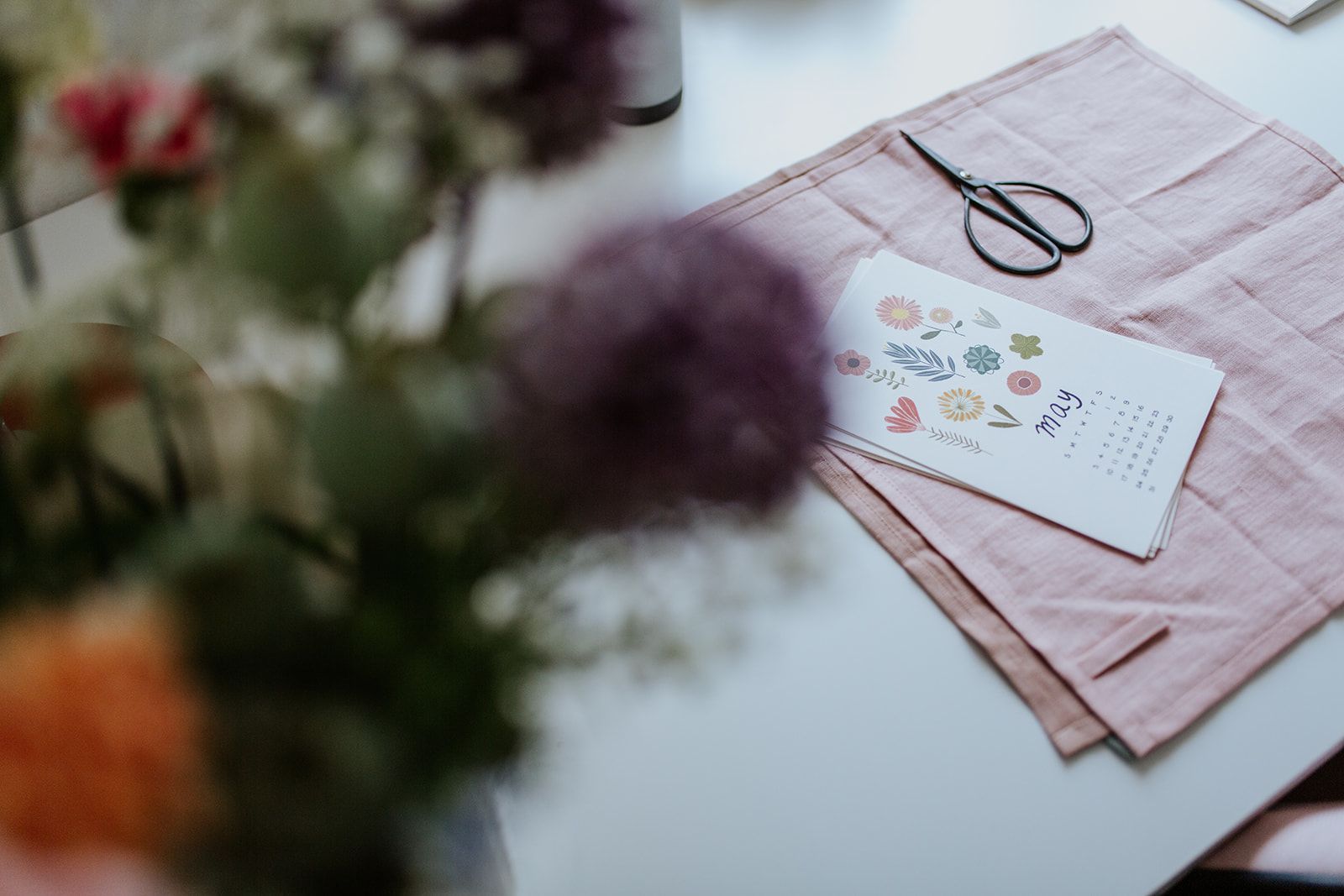 "Our clients keep us moving forward. Their kind words, comments, suggestions (good, but also "bad"). We listen to them and try to improve everyday."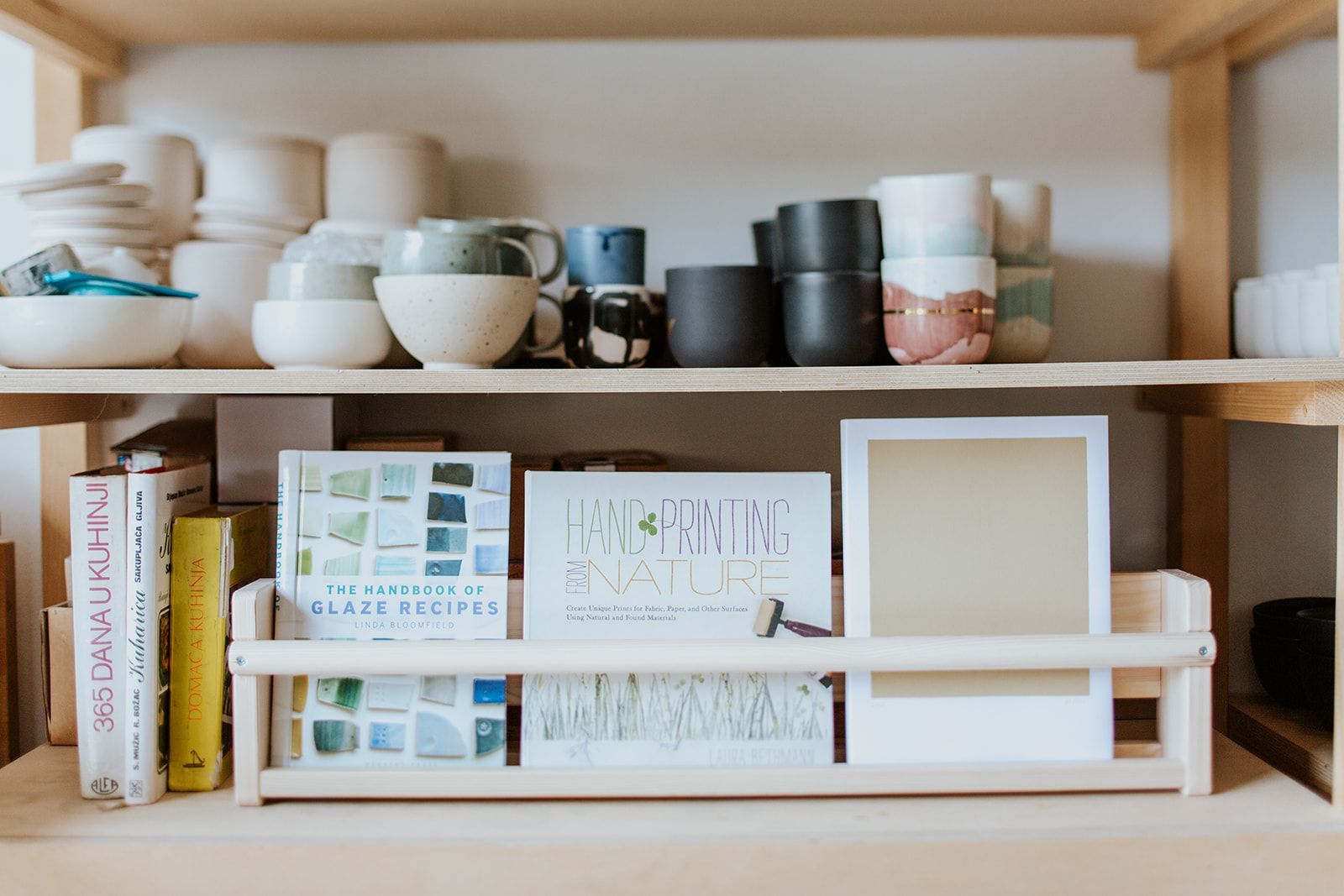 "Marinski story is all about passion, love, dedication, sincerity, family and nature. If you get a bit into our world by watching our short video, you will see that our private life and work interact a lot and ceramics has become a part of our family. Products are crafted in our studio from the beginning to the very end – from casting, wedging, throwing on the wheel to glazing and coloring. It is a slow process that takes care of nature. Our handmade process involves years of learning and developing skills, passion & commitment. Our pieces are made in small batches, production times are 3-6 weeks. Sustainability is important to us – it means ensuring quality, creating long lasting pieces and relationships with our clients, promoting transparency, taking good care of nature (recycling raw materials, papers, etc and putting them back into production), quality education for our employees. Well-being on top of all."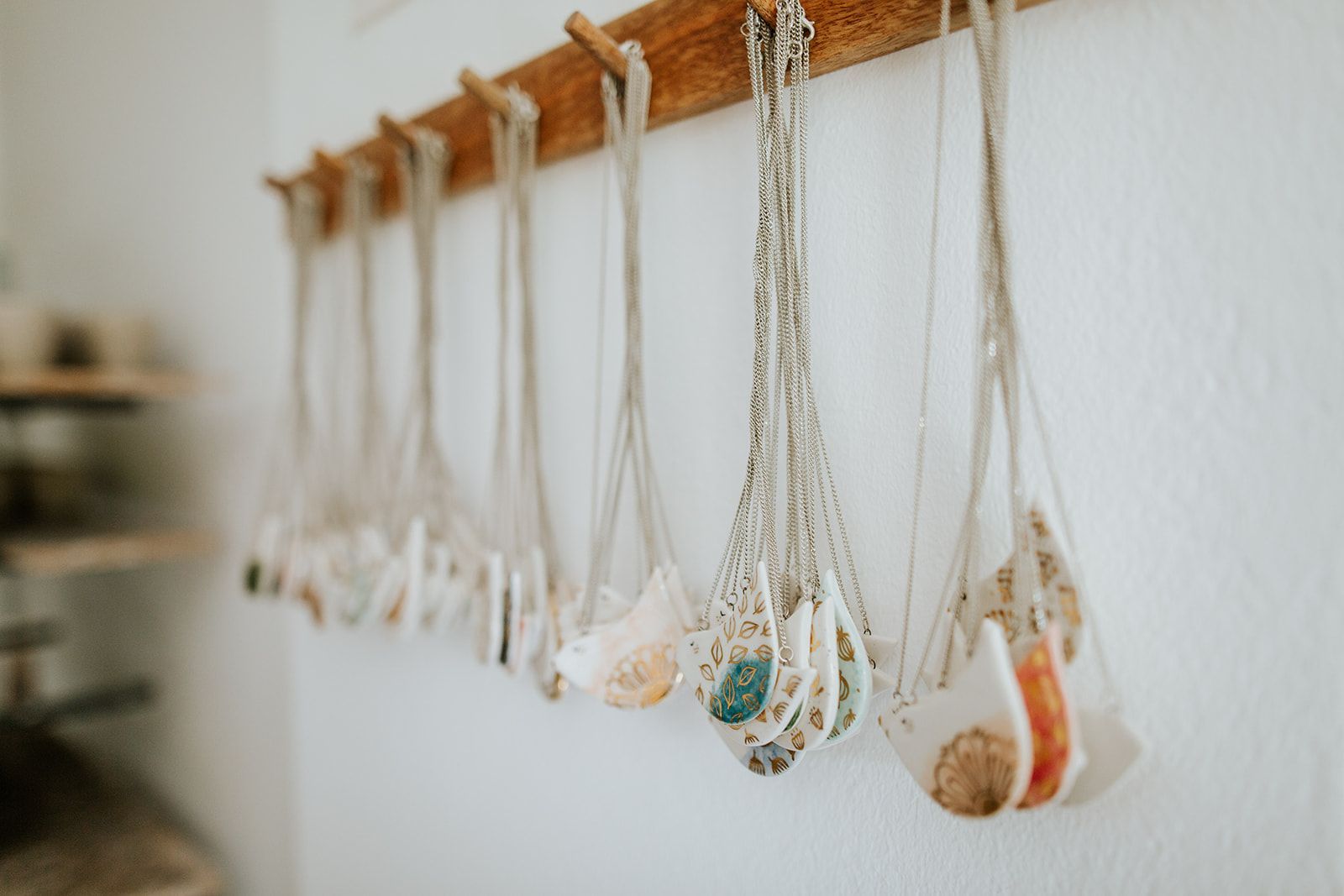 "We pay attention to materials we choose for making. For us, quality is above quantity. All colors and glazes we use are lead free and food safe. They have been tested for food safety in Croatian Health Department. Clay leftovers are reused and put back into production life. We are not fully recycling at the moment due to some technical reasons, but our vision for the future is to recycle 100% of clay leftovers. It means moving towards new materials and ways of making. We just applied our project for funding, if it gets accepted, we will be able to move into a more sustainable way of making, using new materials and technologies. Fingers crossed! Our packaging is 90% eco friendly – from recyclable craft boxes to acid-free wrapping paper. We still use plastic bubble wrap to protect our fragile pieces but we are on the lookout for replacement."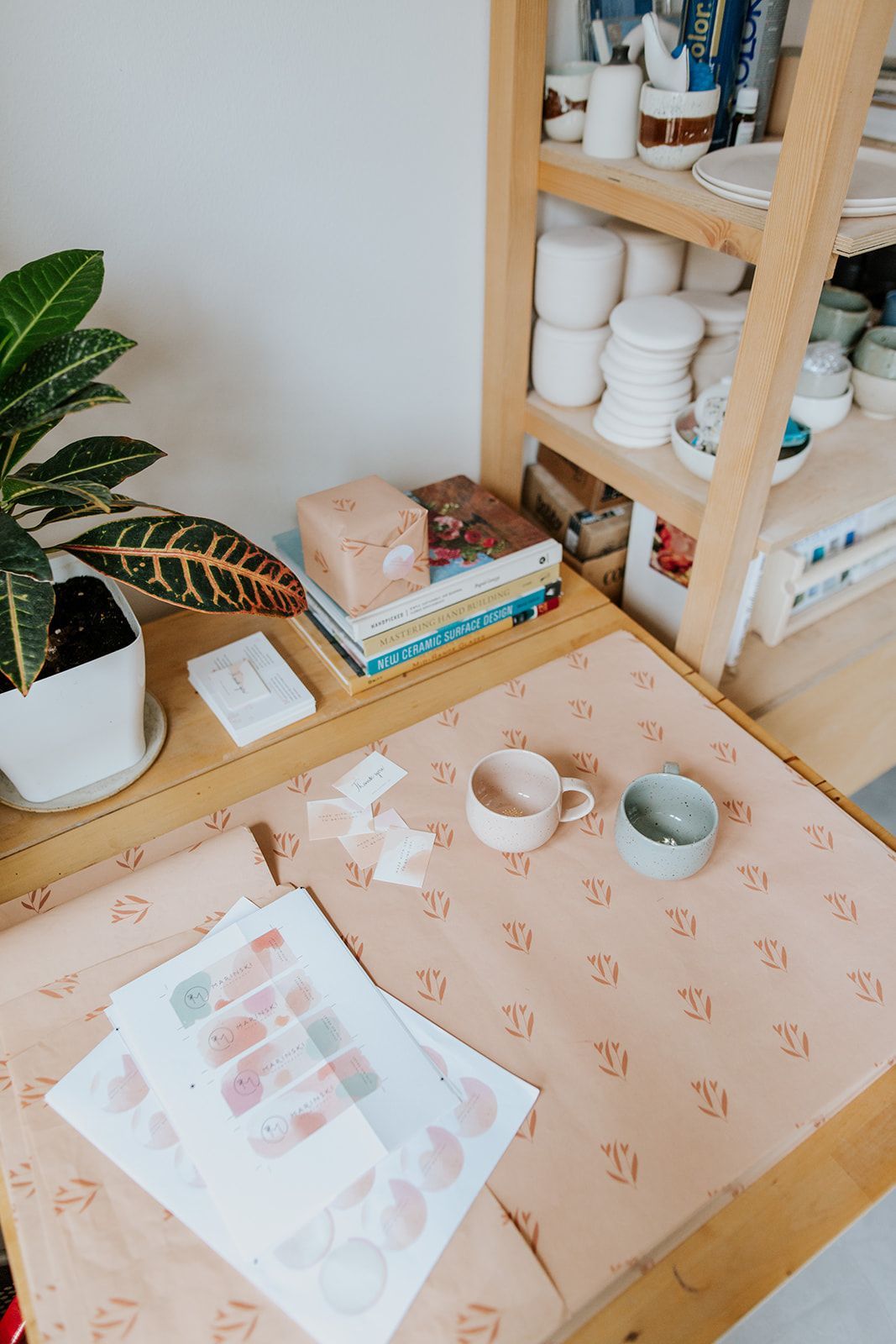 "Packaging should create a WOW effect and follow the uniqueness of a product. As a brand that creates unique ceramic dishes, custom packaging is a must. It speaks our story and makes an impact on our customers. We have chosen noissue tissue paper because it is eco-friendly, made from recycled materials that are sourced sustainably. I have found the design process very easy and can't wait to grab noissue stickers too."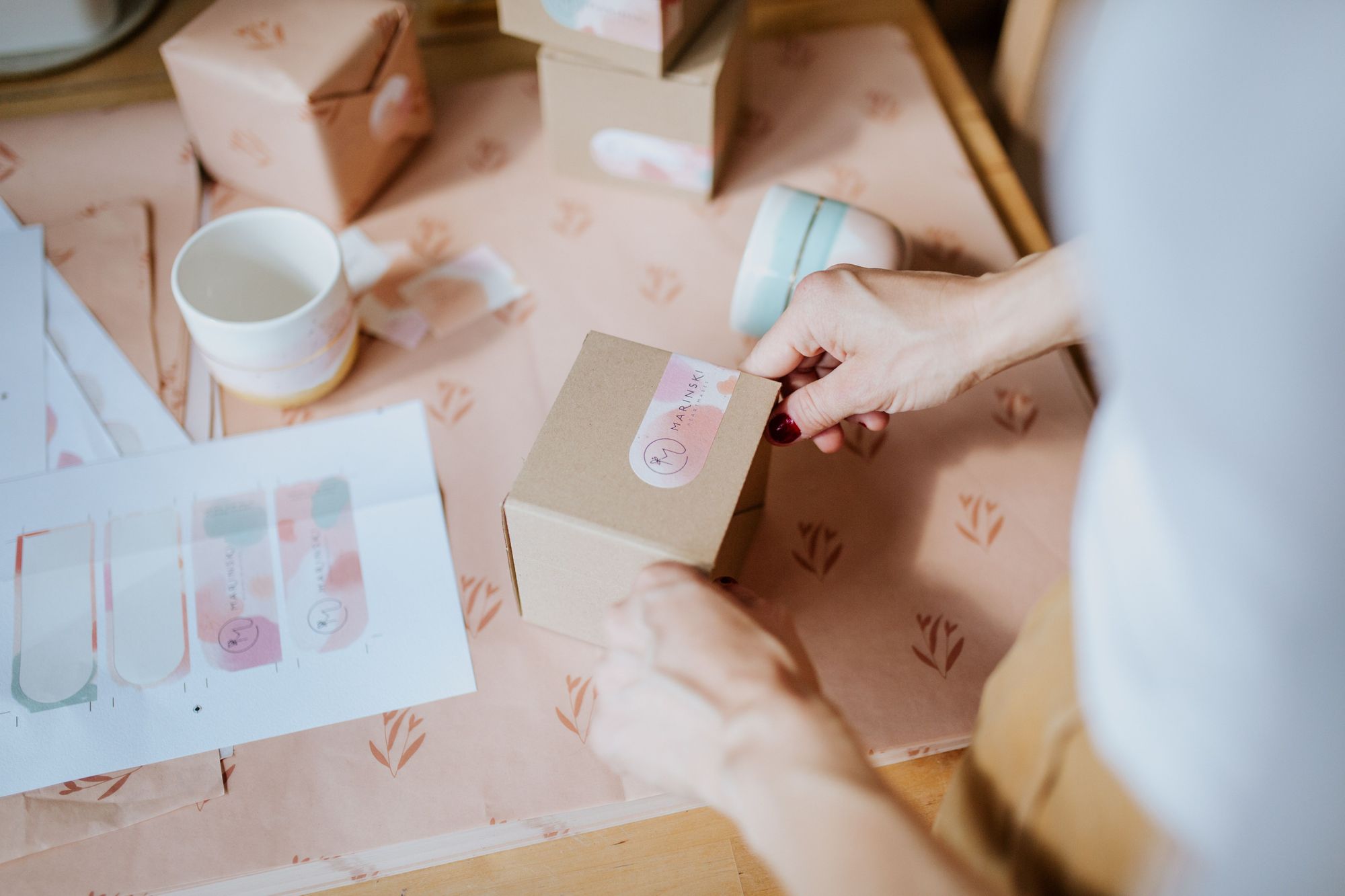 ---
Find more of Marinski Heartmades here:
Website: marinski.me
Instagram: @marinskiheartmades
Facebook: facebook.com/MarinskiHandmades
Etsy: MarinaMarinski