Running a business on your own can be quite challenging. Especially when you know you have a bigger purpose than just sharing your talent and making sales. But that doesn't mean you'll never get to where you want to be!
Get to know Miška, the owner of Miska Bags, as she tells us how it's like to be an independent artist and small business owner while consistently reminding her audience to love Mother Earth:
"I have always been a very creative person. I still remember making my own earrings in primary school, inventing completely new ways of using different materials. The earrings became very popular and soon I started making them for other girls as well."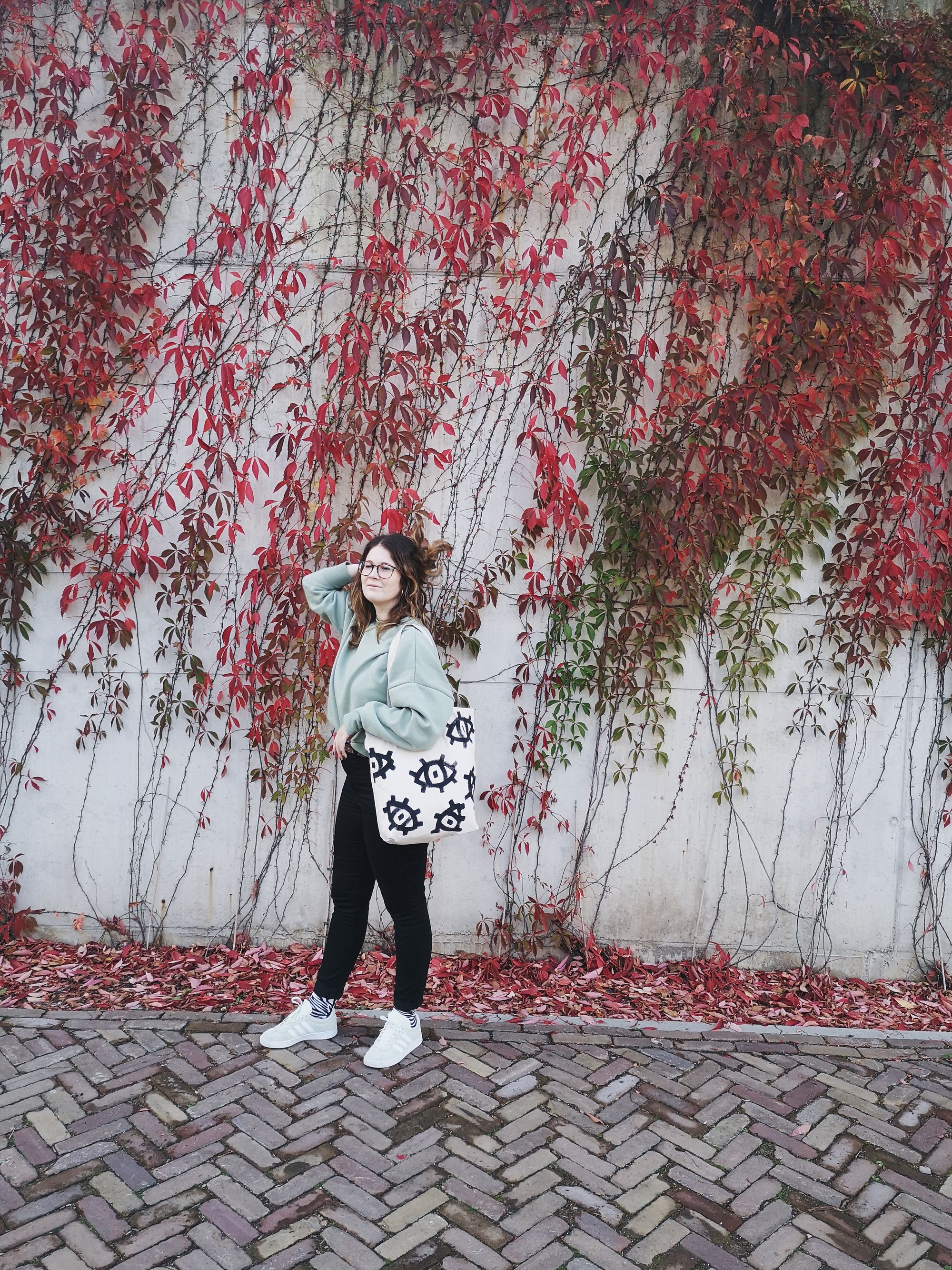 "My background is very marketing oriented; I finished a bachelor's in marketing and PR in Slovenia a few years ago and I am currently studying media and creative industries in The Netherlands. Some weird mixture of different passions about content marketing, social media and my love of making something with my own hands ended up in a new brand [called] Miska Bags."
"Miska Bags means thinking outside of the box, expressing my voice, fighting single-use plastic, learning about myself, connecting with other creative people and so much more."
"Being a one-woman-band can be very hard and frustrating sometimes. Managing marketing, creative process, packing up the orders, going to the post office to send them, dealing with the websites... all of that can sometimes consume you completely, especially around holidays. I have also been working regularly in different countries for the last 4 years and this means moving and changing the environment all the time. The biggest challenge is always moving all my equipment and dealing with different shipping systems. On the bright side you can also see it as a big learning challenge, I mean how many people know the prices of shipping a single package with or without priority from five different countries?"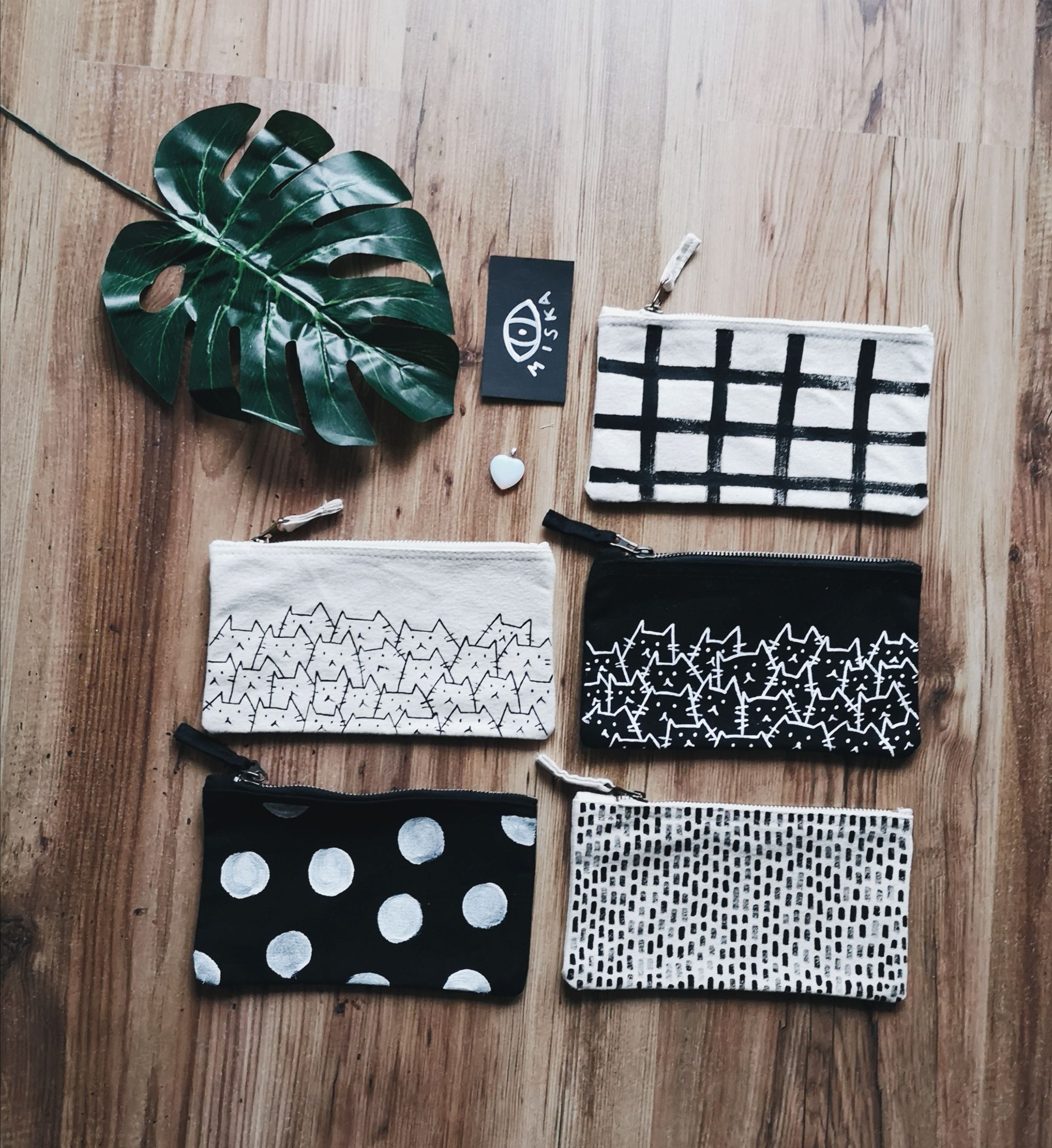 On her design, packaging and love for sustainability:
"Since I have been working in an eco-friendly company in Northern Ireland where we were making and selling eco-friendly soft surf boards, I became aware of the huge problem about the waste we produce every day. With my products I am trying to encourage my customers [and others] to follow me and say no to single-use plastic and rather use a reusable product, like a tote bag or a reusable cotton bag for vegetables or fruits, as every action even this small counts. Adding a sarcastic message to the product seems to be quite a win-win combination."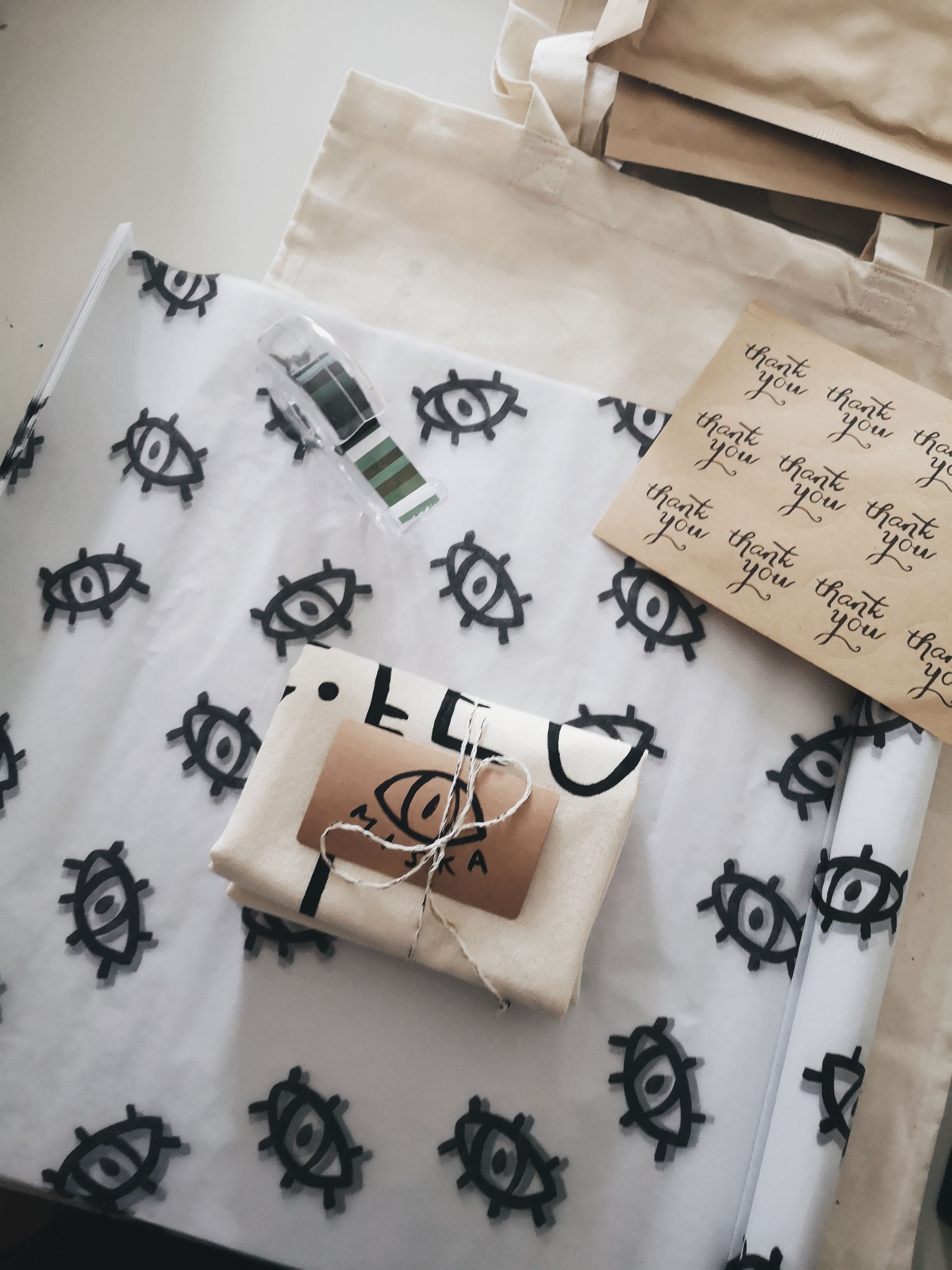 "I am a huge fan of evil eye designs; they just seem so aesthetically pleasing to me. An evil eye is also a part of my logo and I started taking graphic design a bit more seriously lately, so this pattern was just quickly made during one sleepy afternoon while I was trying to learn how to actually make a seamless pattern in Photoshop."
"I support minimal packaging, that is why I do not add any unnecessary items when packing up orders, as I have noticed that most of the things just end up in the trash and produce even more waste."
"I found out about noissue on Instagram, following some other artists that also use noissue wrapping paper. Having the possibility to make my own design seemed like a challenge to me so I was immediately interested. A big plus for me was also the sustainable touch and the fact that as an independent artist I can actually afford it. Big thumbs up also for the fast delivery and the whole process going through very smoothly. Noissue packaging adds a small personal touch to my items and I cannot wait to order more of it."