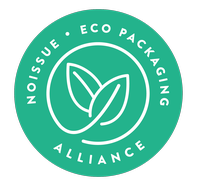 Nothing is more rewarding than being able to create something both fun and functional – even so while basking in the peacefulness of your surroundings and a sound mind.
As for Monica, our featured artisan, she creates beautiful macrame pieces. Stunning knotted pieces that you can add to your safe space at home to create the perfect environment for you and help you achieve peace and harmony.
Share the good vibes and read on to know more about our featured brand, Monica's Porch from the founder herself, Monica Garcia:
"My name is Monica Garcia. I am based in Austin, Texas. My business is called Monica's Porch. I create macrame pieces inspired by peace.
I started back in 2019 to make a little extra money for my trip to Hawaii. What started as a side hustle turned into a blossoming business that kept me busy as I got back from Hawaii. Demand kept coming, and I soon realized I had an opportunity at hand."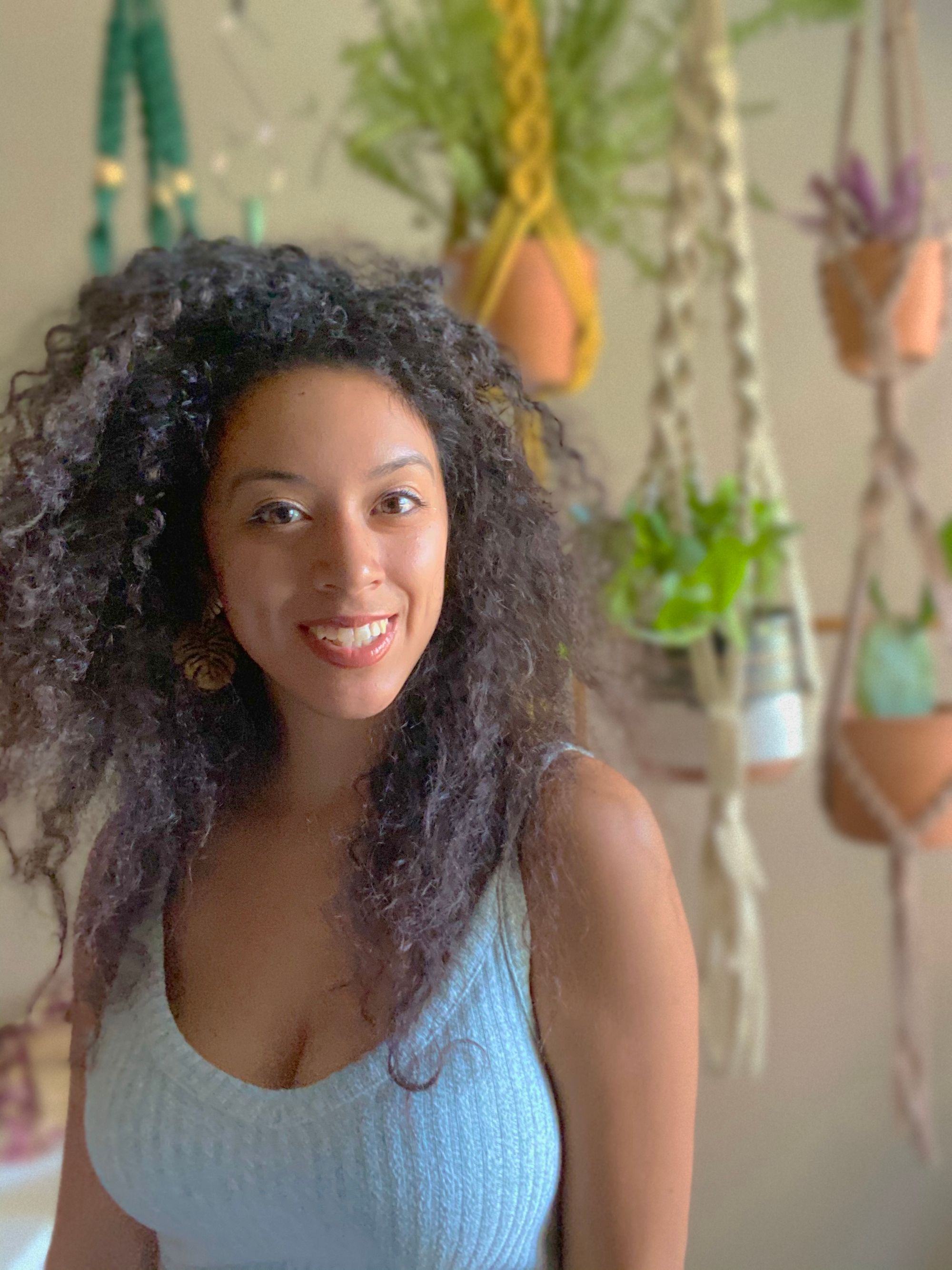 "I had to realign my vision at the start, because the goal was no longer about raising money for a trip. I had to ask myself why am I doing this, and what is it about macrame and home decor that I love. My vision was tested and tried, and over time I realized I love creating these pieces so that I can build my own kind of sanctuary or "get away" in my household. I believe that your environment is a worthy investment, and the way you decorate your spaces can greatly affect your peace of mind."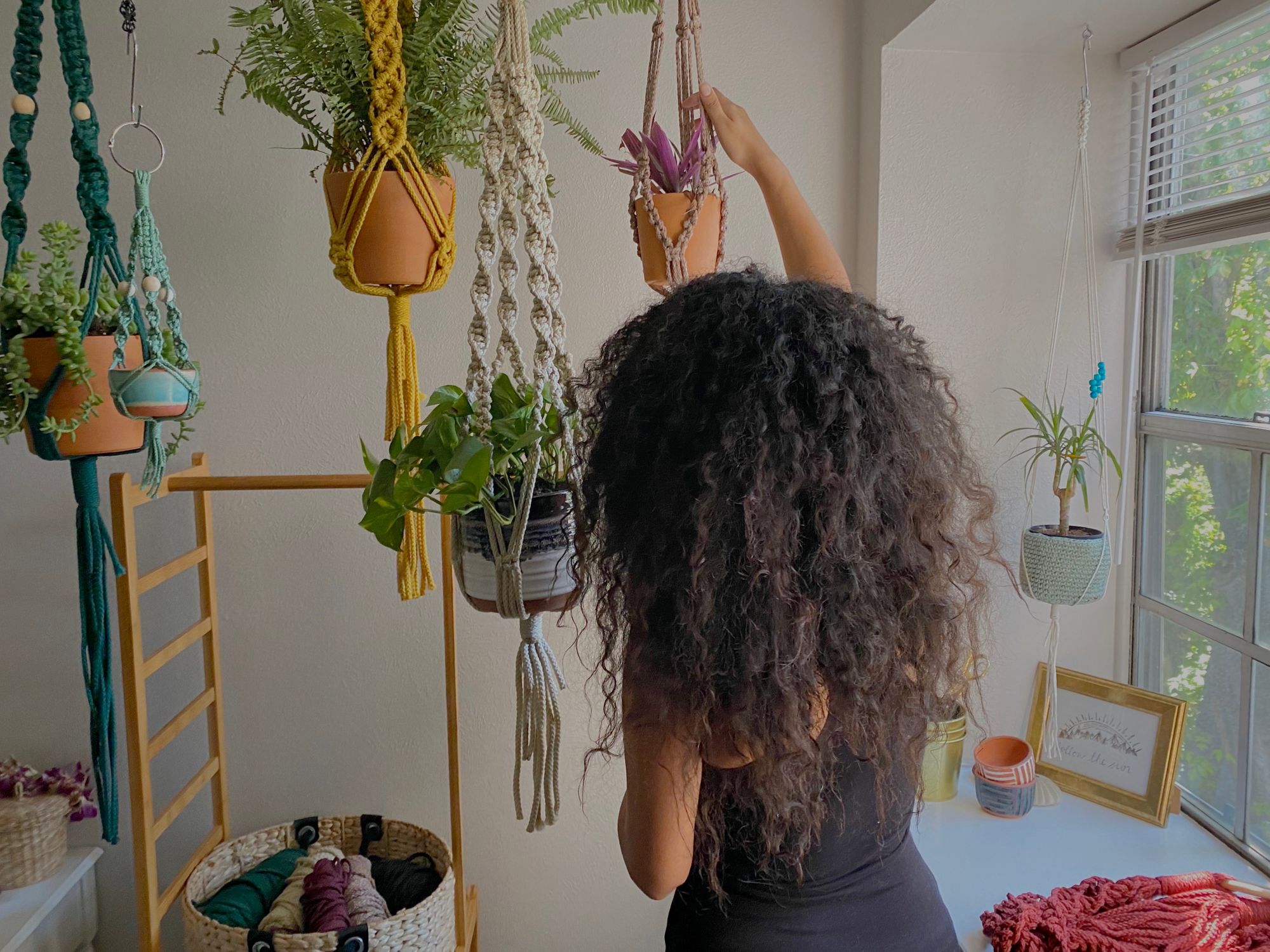 "Some challenges I faced at the beginning was being such a rookie in the outdoor market community. I had the oldest and cheapest supplies such as my tent and display pieces. I had bought my tent off of Craigslist and it broke at my first event. My displays were old clothes racks that did not match my aesthetic. Luckily, many tenured vendors took me under their wing and showed me the ropes. My piece of advice would be to not be afraid of investing in long lasting equipment and items that build your brand. I had three natural wooden display racks custom made and that really helped create this peaceful, boho vibe for my products and booths. I immediately saw the difference in the way people interacted with my products at different events."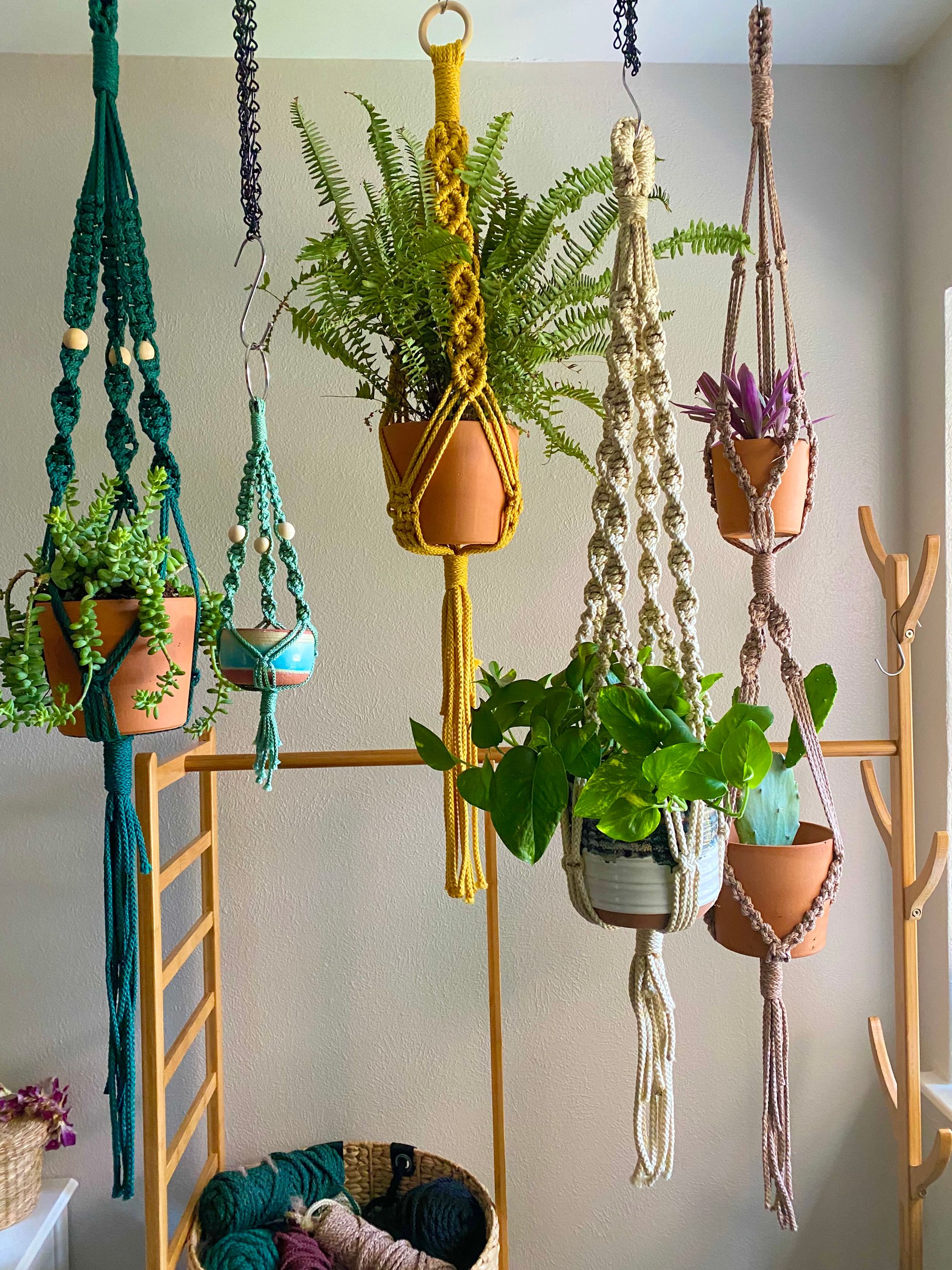 "I'll never forget my first sale and how empowered I felt earning my own money. The feeling of creating a future for myself through my art is what keeps me going. Also, decorating is something I love doing, and I truly believe your environment has a heavy influence on your state of mind. It inspires me when people start taking care of their mental health and sometimes that's in the smallest way of hanging a plant holder in a place that will make you smile. Your home should be something you're proud of and somewhere you can find rest in, and if I am able to help others create that space, then I will keep moving forward with this."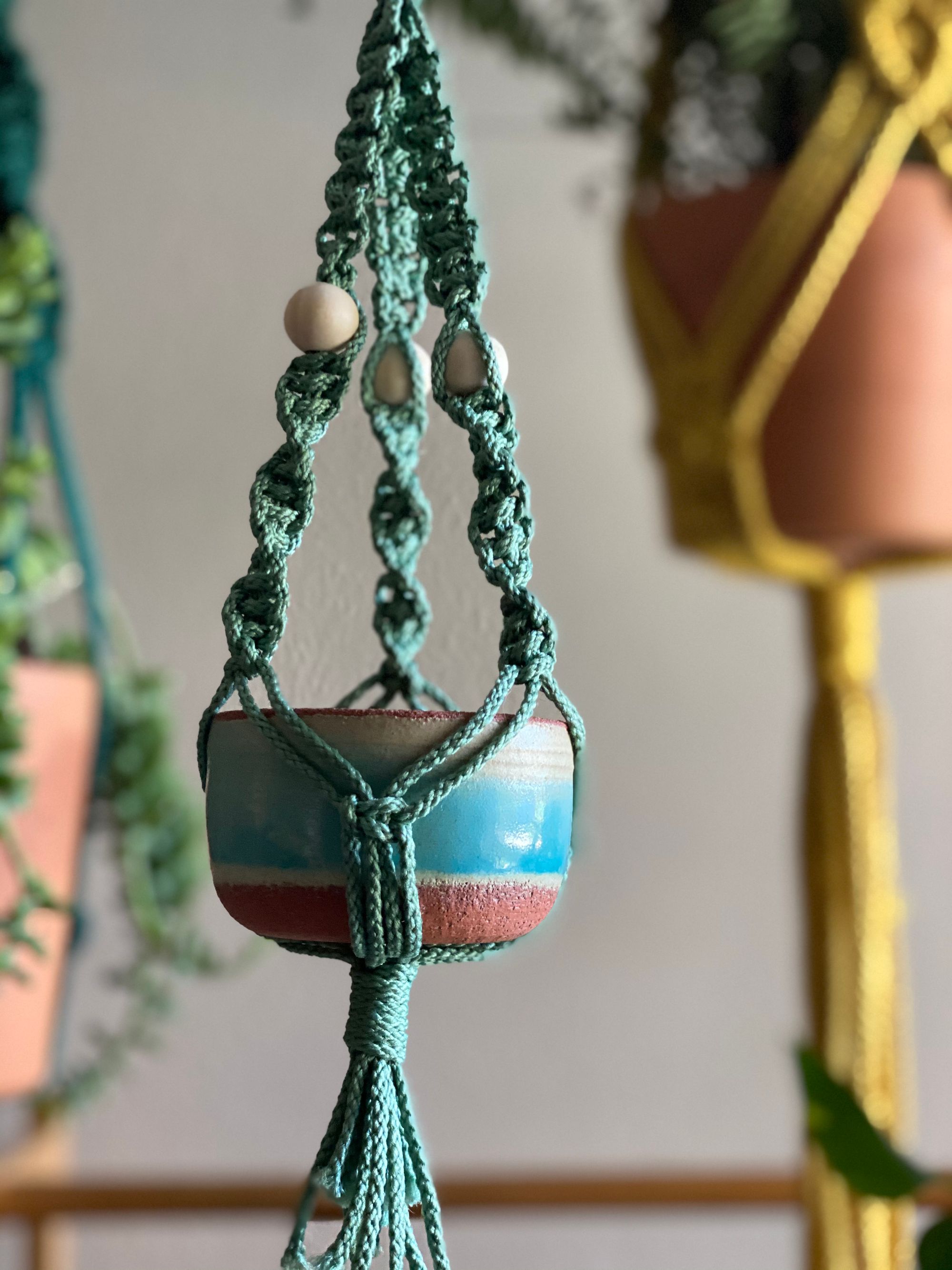 "Sustainability has always been a big part of my story. I am a big advocate for mental health and honestly we are not going to have a sound mind if our world isn't well. I see us as humans completely connected to the state of the earth, and I not only want to help create peaceful environments in our homes, but also in our world. I don't want my message of peace to stop at our doors, but I want it to continue forward in our entire world. Peace deserves to be a global mission in our minds and ecosystems. So it is important to me that any negative mark is not left by my business, even in something as small as packaging."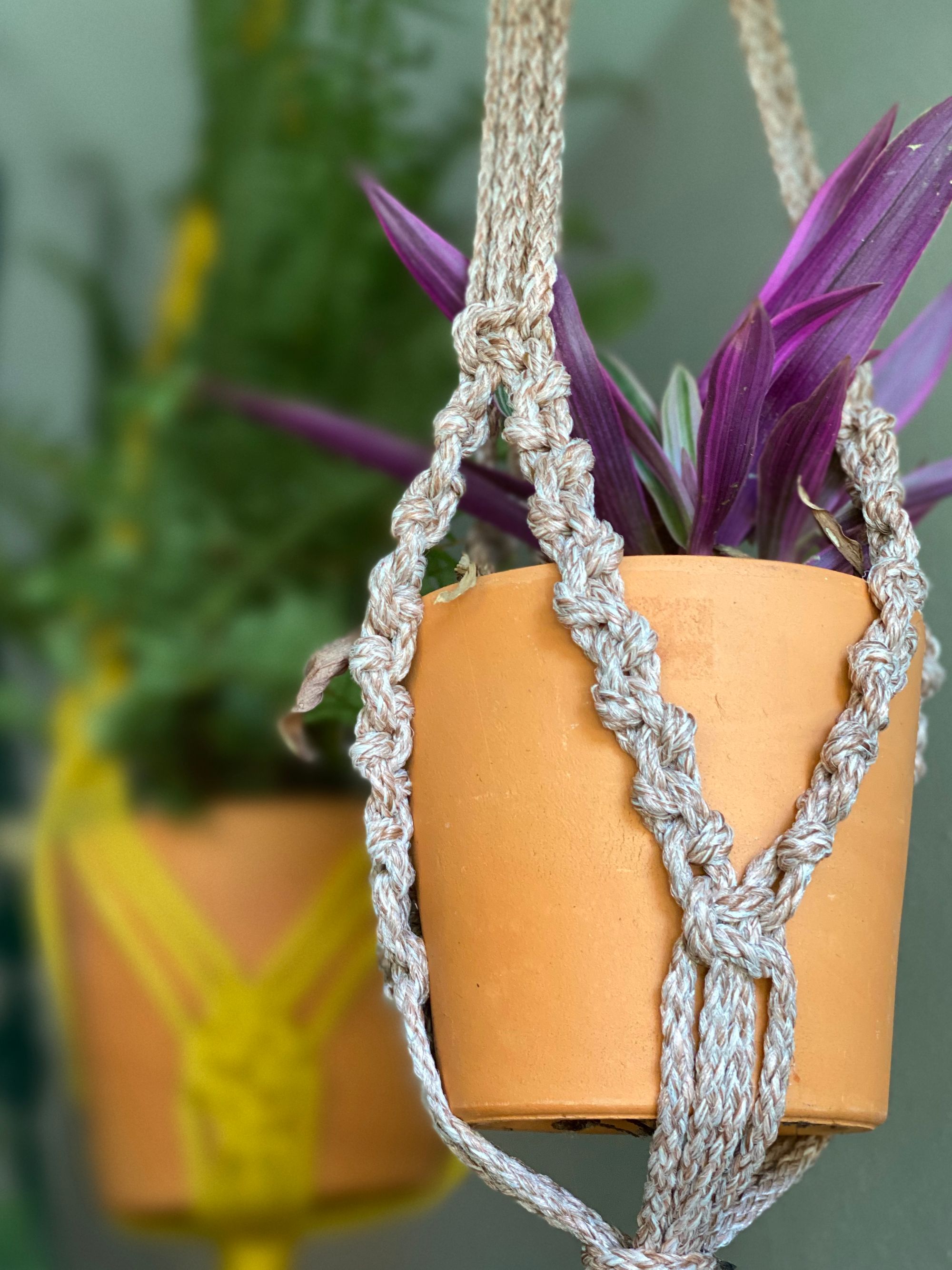 "One of the steps I've taken to lower my footprint is sourcing my material locally. A lot of macrame cotton rope is shipped from oversees, with only a few options here in the states. So I decided to source my material from a company that creates and ships with in the US. I also try to promote other businesses that are local in order to reduce carbon footprint in shipping. That includes making shoutouts to local vendors that sell pots and plants that can compliment my product. Another thing I have done is use recycled paper brown bags for my in-person transactions, with no extra fillers to reduce waste. Once I moved completely online, I knew it was time to invest into something more sustainable."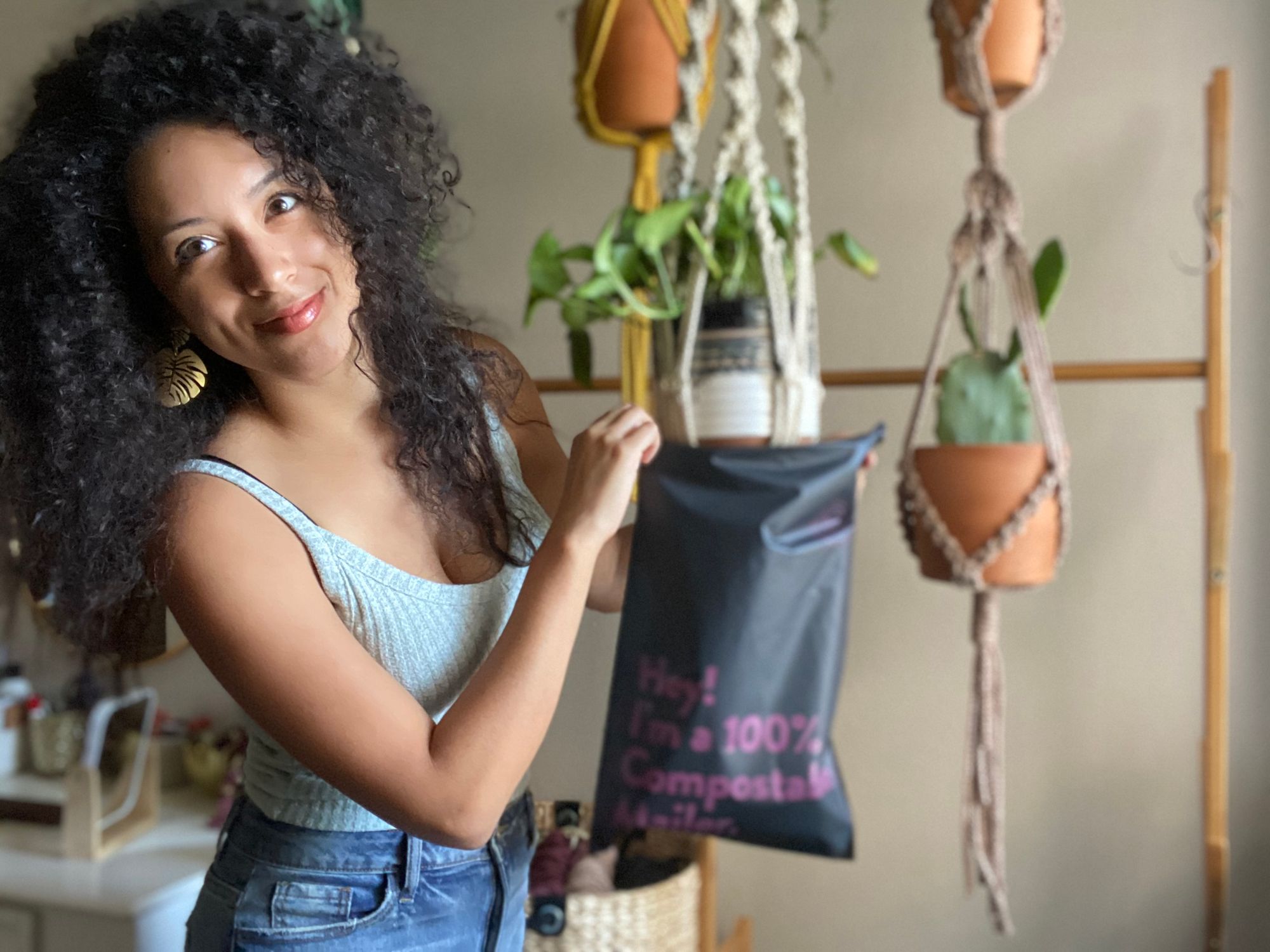 "I had always wanted to have custom packaging that was eco friendly since the start. So I took my time to do some research on different suppliers and wait until my online business was fully prepared to invest in custom packaging. When I found noissue, I was so relieved and excited. They were just who I was looking for. Other companies have so many limitations and offer products that are misleading. noissue had the mailers that I was looking for this whole time AND so much more. I didn't even know I wanted custom tissue paper until I started seeing other examples on their site. That's next on my list, but that is why I love noissue because it gives you the freedom to be creative while still being sustainable. My products can be pretty big and chunky, and the mailers I received give my macrame enough room to be comfy. So far the whole process has been very easy. Once I decide on what I want my tissue paper to look like, I'm confident I'll have no issue using noissue's design tools!"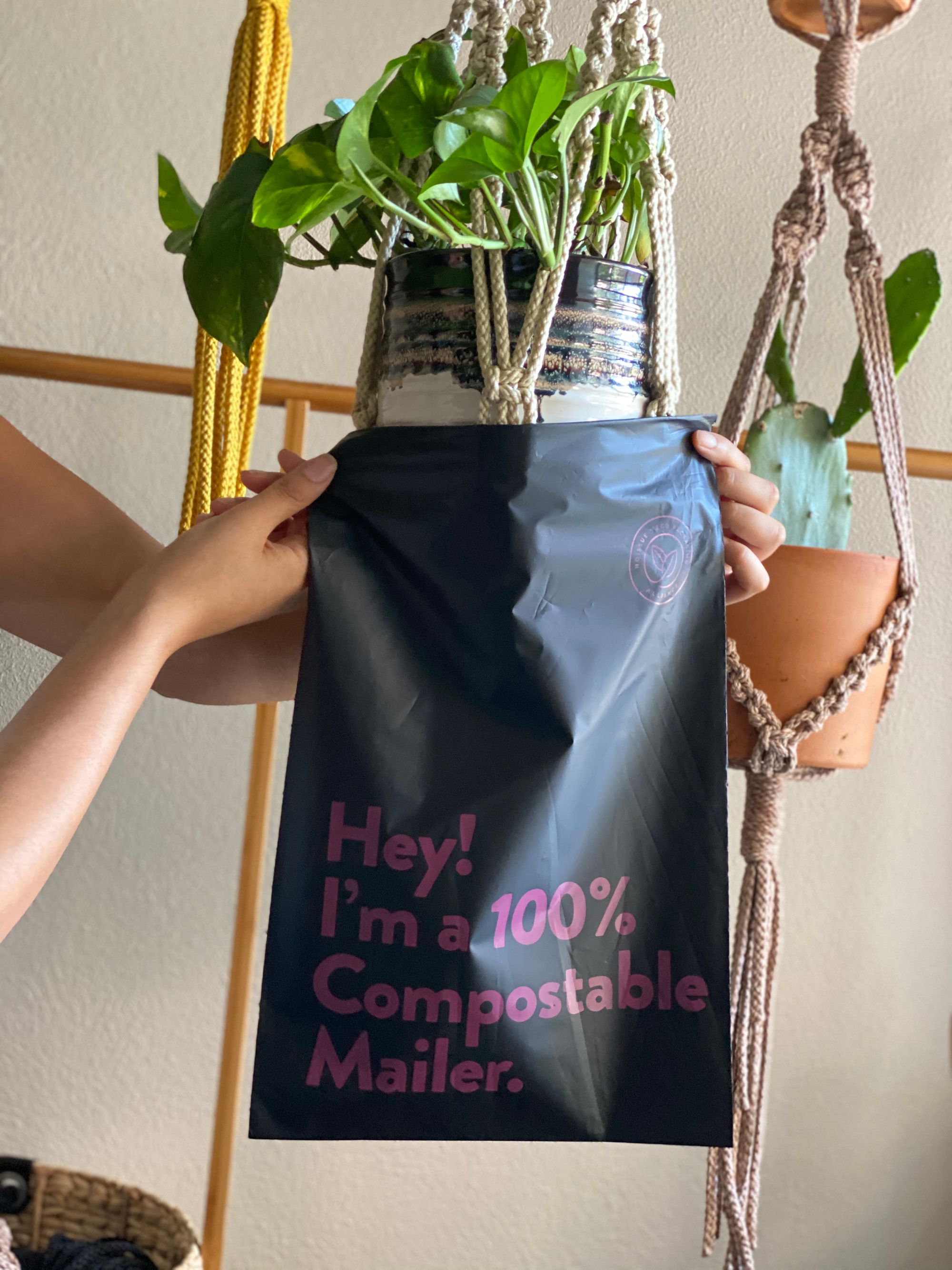 "I know sustainability  isn't as common in people of color's businesses for various reasons. I found that growing up as a person of color, education and opportunities for being sustainable were little to none. I hope I am able to be an advocate for other people like me with my background, to show that it is possible both financially and strategically to make the switch for the better of our businesses and world."
---
Find more of Monica's Porch here:
Website: monicasporch.com
Instagram: @monicasporch
Facebook: facebook.com/monicasporch