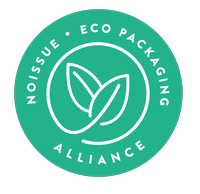 When something is handmade, you know that the quality of the product is good. Products made by hand are of the highest quality because the maker understands the value of each piece.
Pâmoison is a Canada-based brand that creates handmade, high-quality textile products. They offer scarves, kitchen towels, throws, aprons that get softer and softer and more lustrous through time.
Meet Denise, The founder of Pâmoison, as she talks about the inspiration behind the brand and how they make sure that their products are high-quality and sustainable:
"My name is Denise Moison, and Pâmoison is based near Ottawa, Canada. We are a small e-business, and we create high-quality textiles inspired by the Nature and Culture of Canada. All of our products are handmade using eco-friendly and sustainable materials, such as linen and alpaca fiber."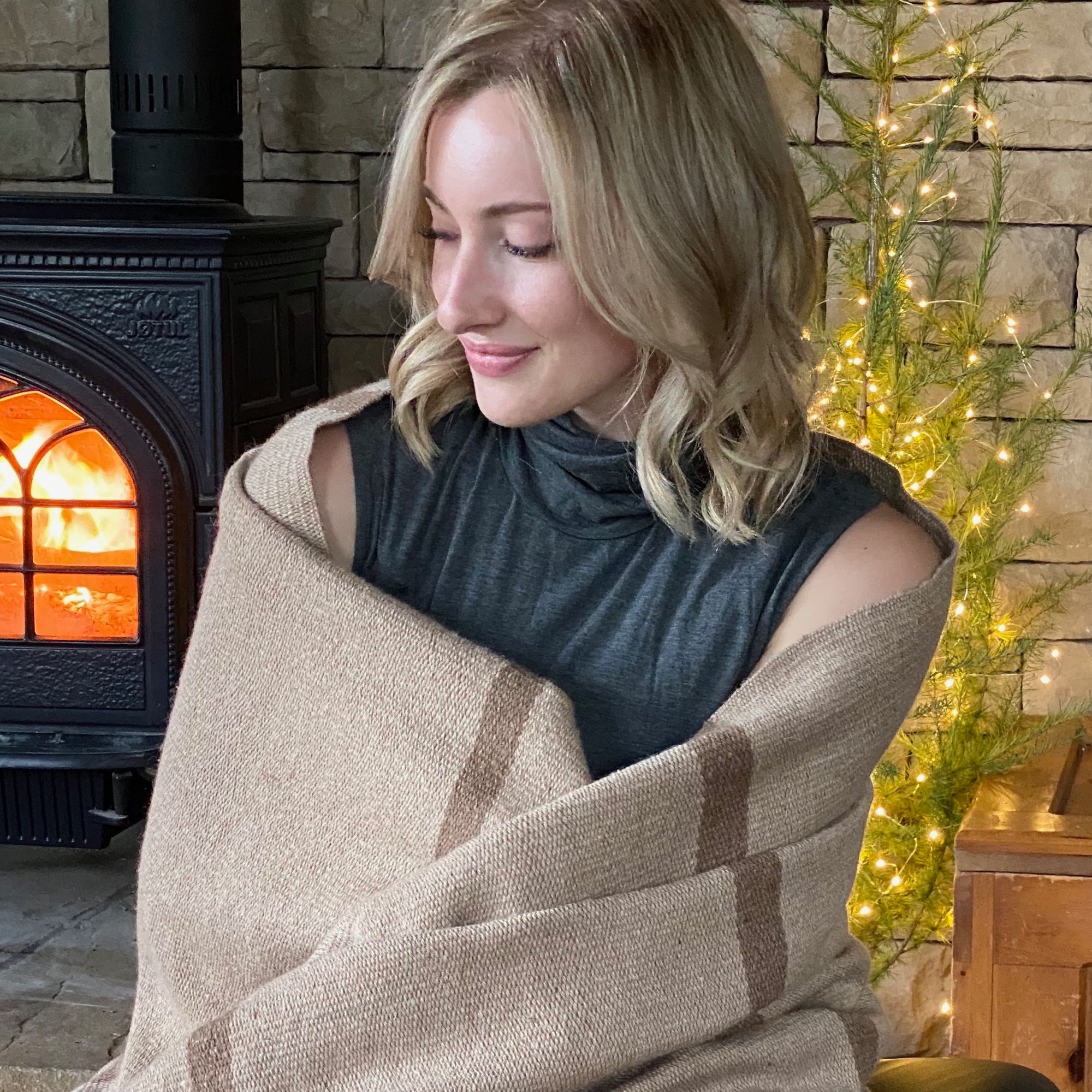 "Seeing the increase in the fast and disposable products being bought and sold online, I felt I wanted to contribute something more eco-minded and lasting. There are many talented artisans in Canada, using traditional skills and cultural knowledge to produce their pieces. It was time to showcase this. By creating modern designs and drawing on Canadian nature and culture, we combined traditional hand weaving on a loom, sewing, and knitting with fresh styles that celebrate timeless beauty and flair.

We work only with suppliers that share our eco values. For example, the alpaca fiber comes from a Western Canadian farm that lovingly raises and cares for its alpacas, and we respect the time and effort that goes into this practice. Our linen is from France, where it is grown and woven in smaller quantities than perhaps it might be in other countries, but the sense of heritage and mindfulness that goes into every meter is what matters most to us.

Our vision is to open people's eyes to the simple beauty of natural materials and the pride of owning a quality piece made by an artist or artisan right here in Canada. Buy once, buy well."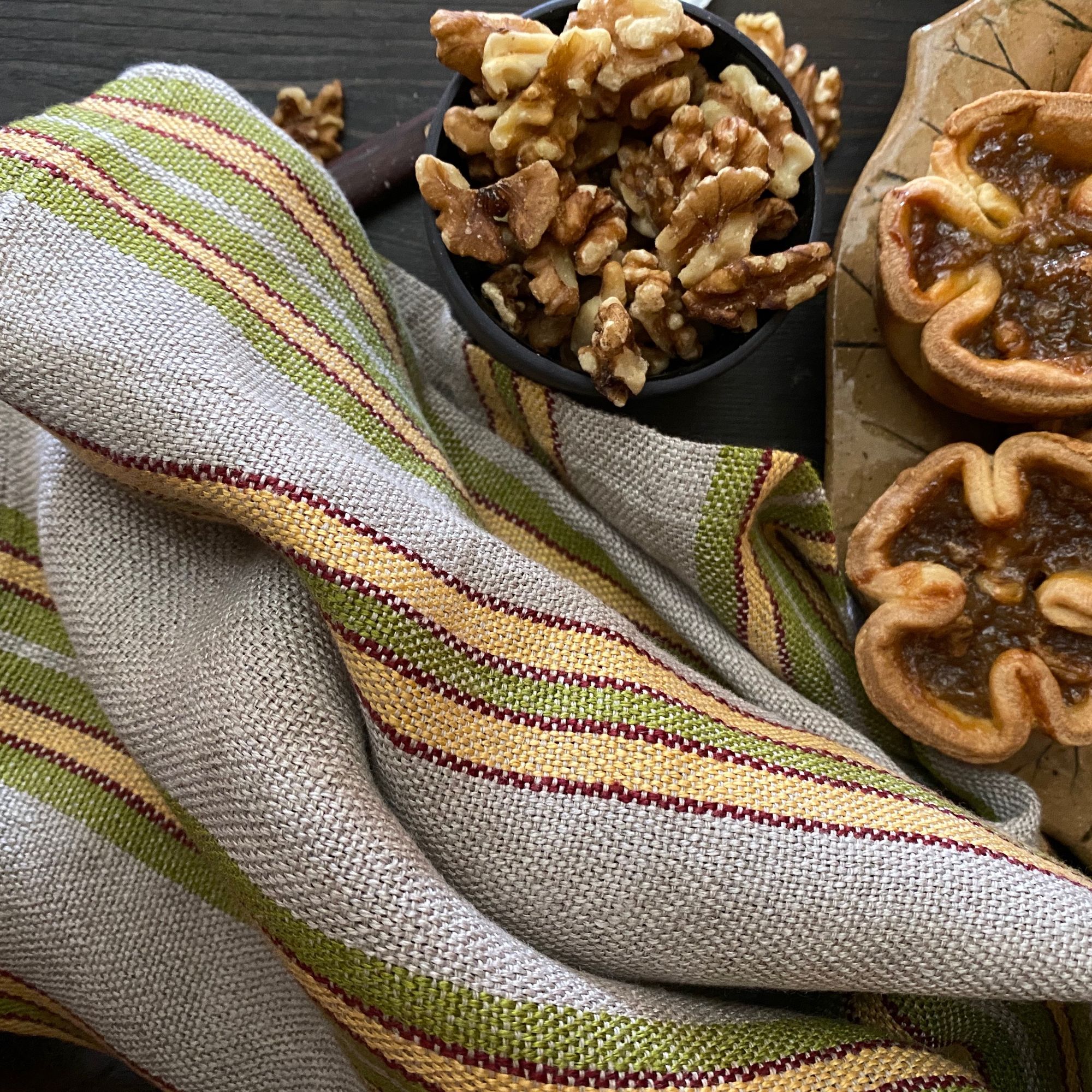 "A lot of work goes into a Small Business long before that first online sale! I found that asking the advice of established business owners was crucial in setting up Pâmoison's structure and establishing realistic goals. They say that every large business started small, so my advice is to find a company or business that you admire and reach out to them for advice or input. These people are often very generous with their knowledge because they remember being in your shoes! And it can open the possibility for future collaborations and networking.

And then there was COVID… The keyword here is PATIENCE. Everything is moving at a slower pace: from receiving fewer supply materials to safe drop-offs when visiting the artisans after the quarantine was lifted, to not being able to attend in-person artisan markets, to delays in delivery time for our orders. However, keeping people safe is a priority for us above all, and so patience must continue to prevail!"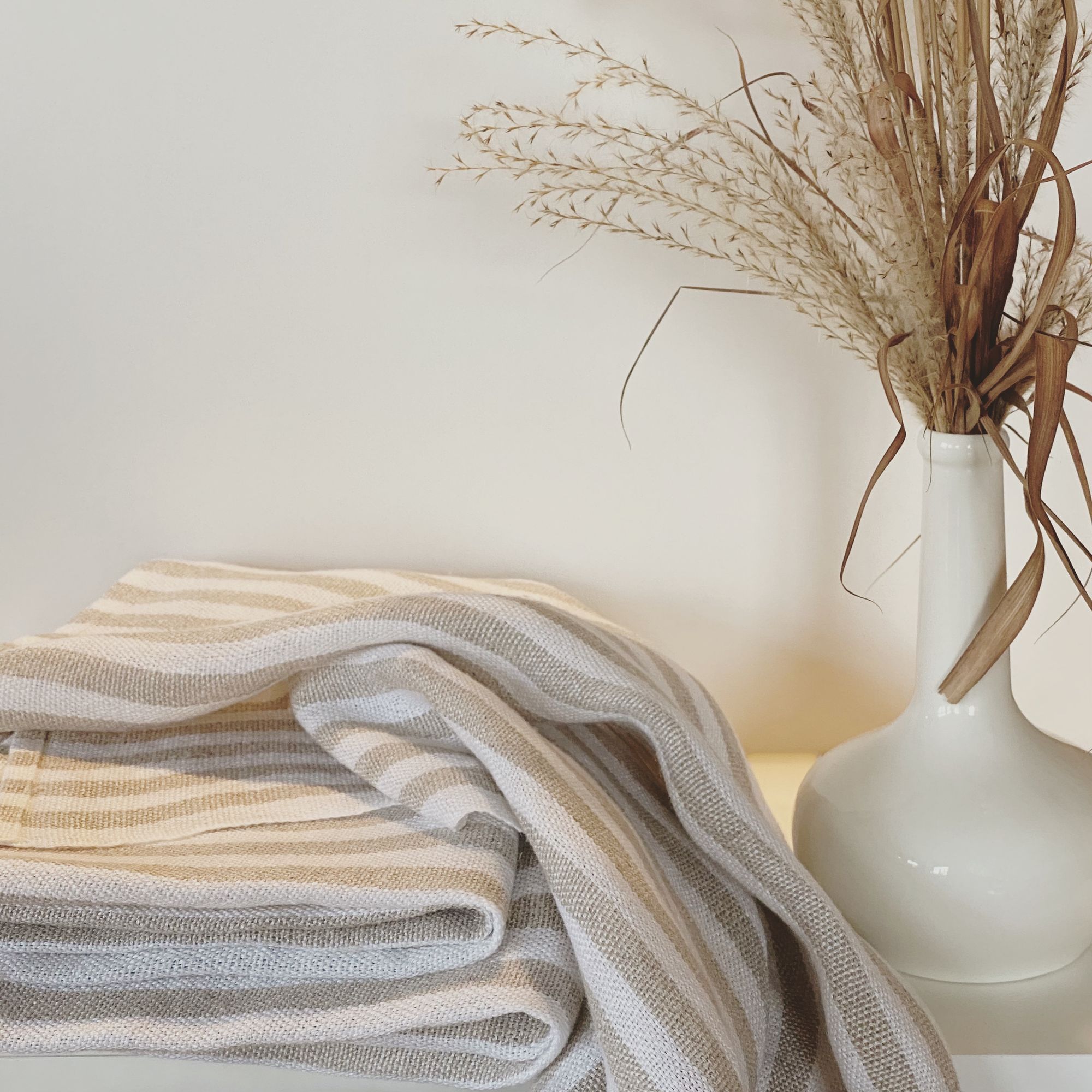 "Sustainability should drive all businesses, big or small. Without renewable resources and eco-friendly practices, the long term prognosis for our dear planet worsens. I felt that every aspect of Pâmoison should consider sustainability, even at a higher cost, and therefore a lower profit margin. Being eco is not cheap, but it has a much higher value long term. We will not use materials where the sources are unknown, or the laborers are not paid honorable fees. We collaborate with local artisans who also practice eco-sustainability. Packaging materials are reusable, recyclable, or compostable (Thanks noissue!). This is all detailed on our website and shown periodically in Instagram Stories."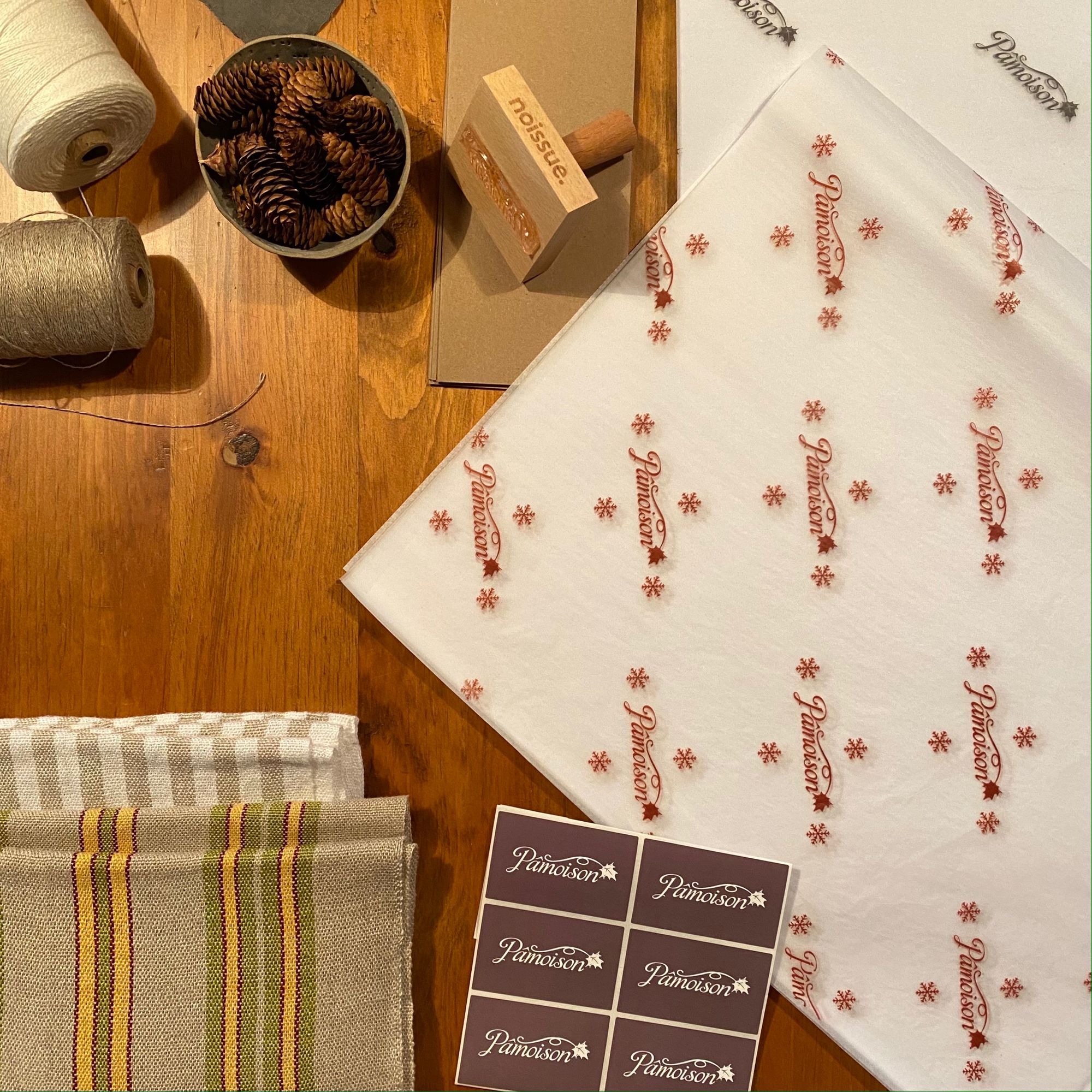 "I decided very early on that I didn't need to sacrifice the beauty and luxury of our customer experience to have eco packaging. We need to work with people who share our values and eco-philosophy. Noissue's enthusiasm and the energy they put into their company was and are infectious and they plant a tree for every order placed; how cool is that?! At the time, the Tissue and Stickers were available, so we started with those. The quality of noissue materials is excellent: our logo colors are true, and the design process is simple and clear. Customer service is second to none. We get compliments all the time on our thoughtful packaging and it is a big part of our customer satisfaction. And now, I have a Stamp."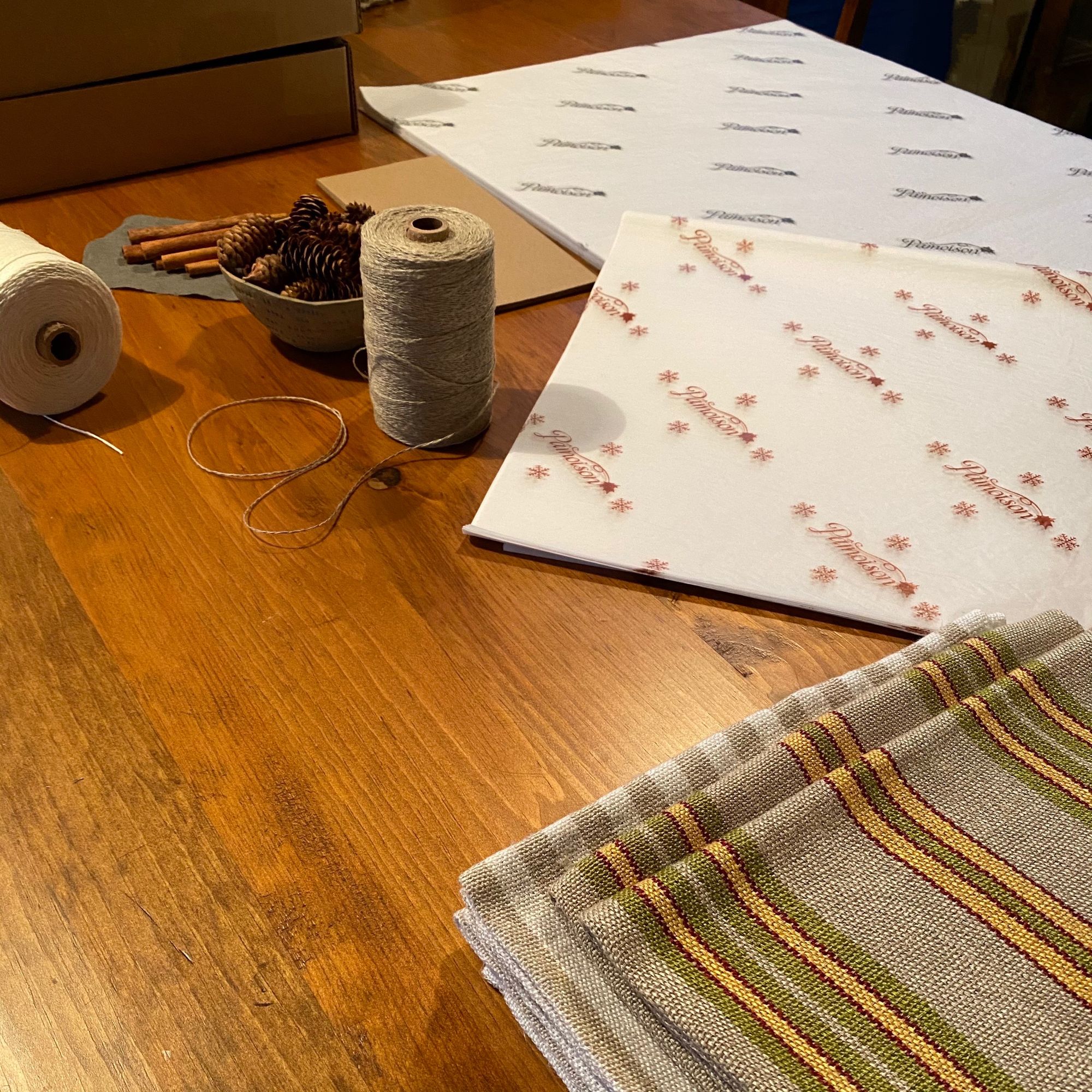 Pâmoison fun fact:

"If my brand were an animal, it would be a duck, because it glides serenely and quietly on the surface of the water, while kicking its legs furiously underwater (behind the scenes) to keep moving forward! I think there are a great many other ducks out there in the world of small business!"
---
Find more of Pâmoison here:
Website: pamoison.ca
Instagram: @pamoisonboutique