"My name is Demie, I'm a graphic designer and have been so for about 5-6 years now. Initially I was into all things corporate branding but it took a few close friend's weddings to convert me to the world of Stationery Design. This is how Petite Paper Co. started. What started out to be a favor turned into a passionate business. Growing up, I was always into stationery. I used to collect (hoard really) all sorts of notebooks, stickers and pens. I guess it was only fitting that my life path would take me back here. By day, I'm still a graphic designer for a corporate retail management company here in Melbourne, and by night (and weekends) is when I run my business. Sleep is for the weak, right?!"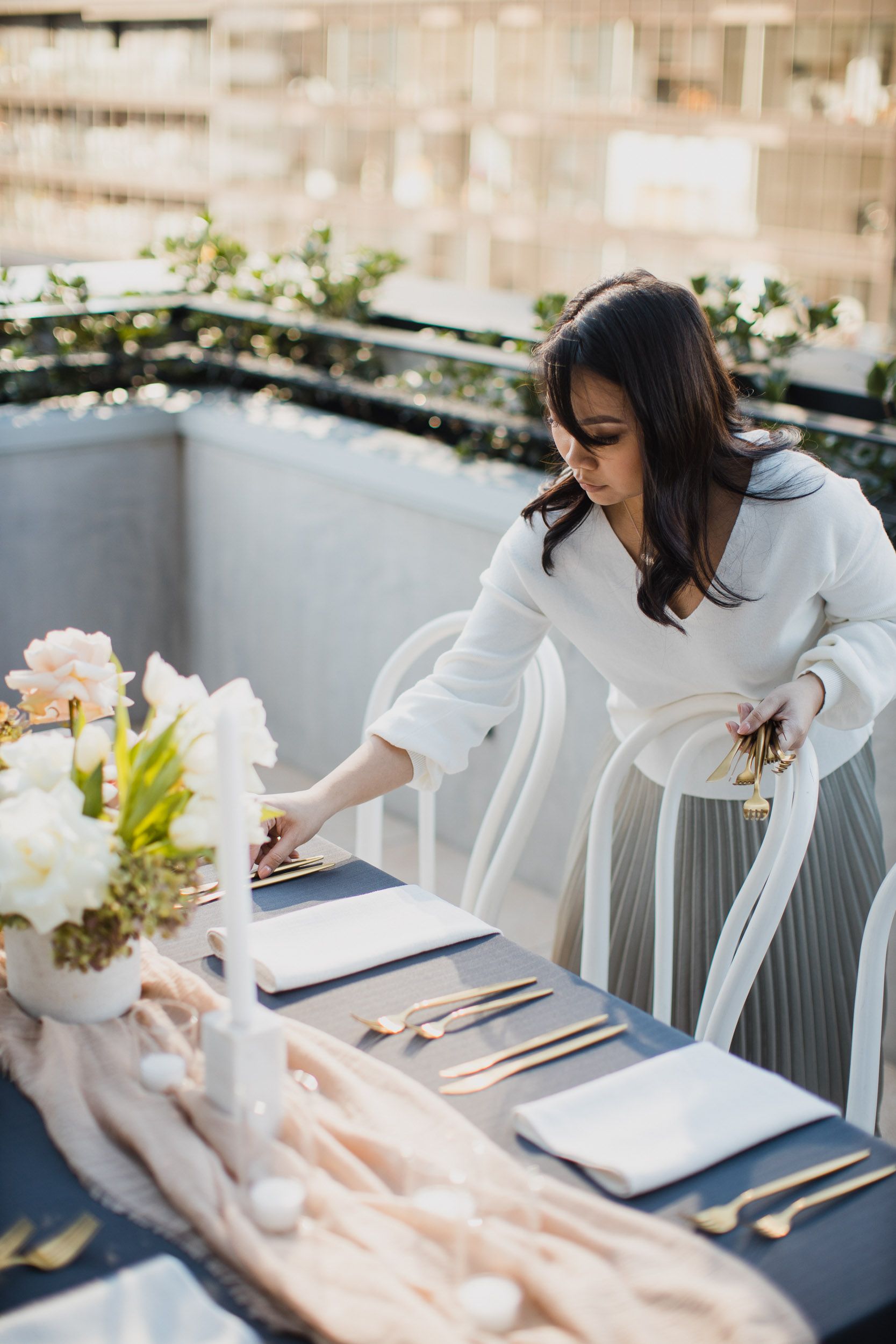 "I envisioned my brand to be all things but petite. The misconception in the name is that I want my business to be small and even the way I trade is small. The 'Petite' in the name purely comes from the fact that I myself am small, but I run this empire (Co.). The long term goal is to eventually take this full time, and who knows, maybe even work in a proper studio with some staff members. I wanted my brand to be influential— not in just a niche/editorial/big brand blow-out kind of way, but the kind that sparks emotions and really touches people along the way. I loooove working with couples and spending hours developing their own custom look and feel. I love helping people establish what their style is and really about building this connection and friendship. I've made many good friendships running this business and some I've still kept in good touch with. It's the rewarding feeling that I do what I do."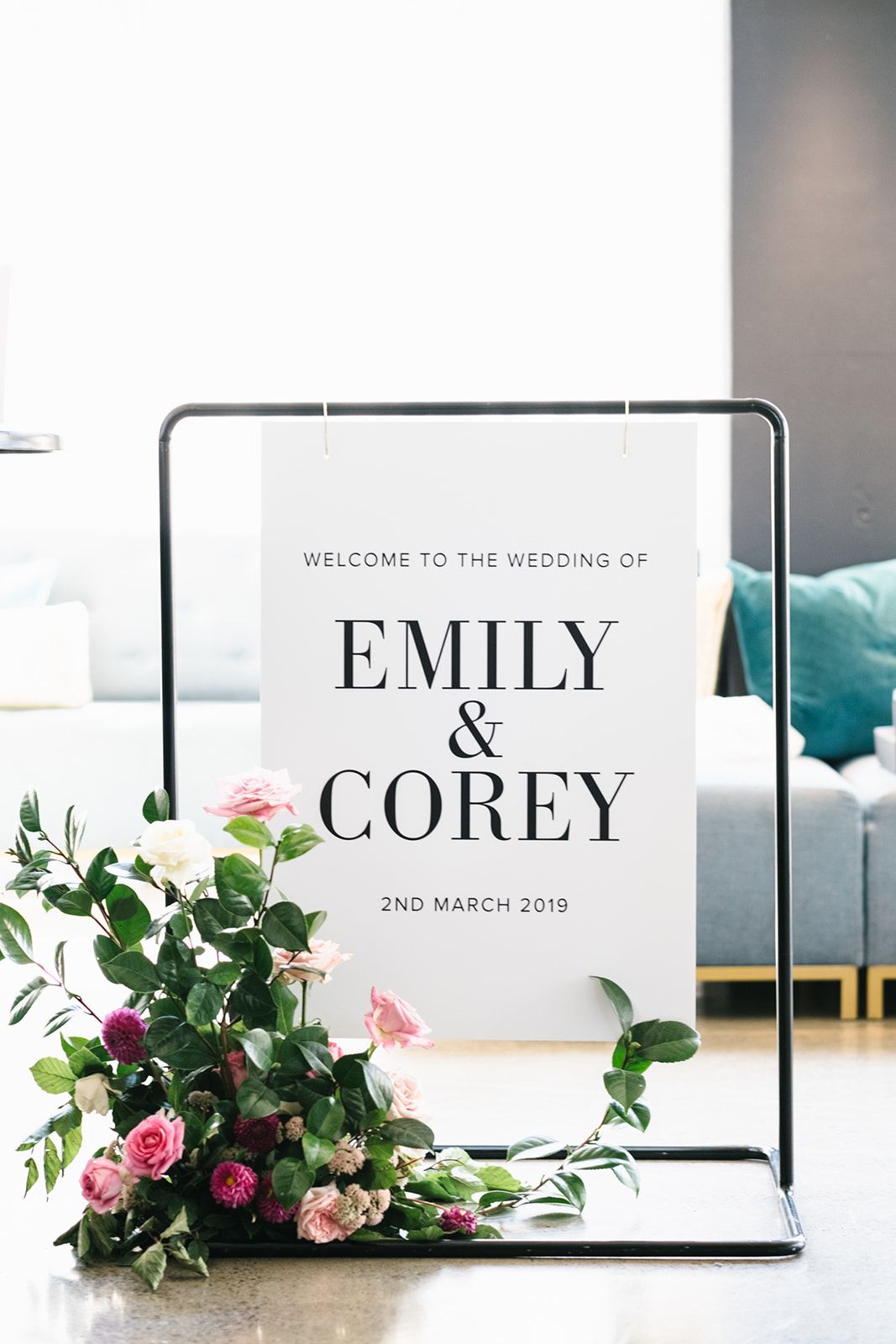 "I think understanding the financial part about running a business is what I definitely struggled with. At the beginning I just thought there was a simple way of doing things and then soon realised that there was so much more to running a business that i didn't understand. Numbers in particular is not something I am familiar with, so learning how to quote, make invoices and doing book keeping was all so new to me. Eventually, I decided if I was going to take my business seriously, then I need to equip myself with the right tools. So that meant hiring a bookkeeper, paying for an electronic invoicing and accounting software, reading up on articles about best practices etc. That's all definitely helped my journey of being this sole trader to the business."
"Being sustainable was a core objective in my brand's goals and objectives and I've made it quite clear on my website. I'm not saying we're perfect, but I am as conscious as I can be that the products I deliver are up to a great level of sustainable standards. I've ensured that all my suppliers who do my printing print on 100% (or close) recyclable paper, I've also made sure that my packaging are all FSC approved and with new trends emerging from time to time—one being acrylics, it's definitely a material that I try and avoid and have pushed back on clients to not use for mass printing as I believe is a waste to the environment and will continue to educate clients as to why I deter from using so much plastic."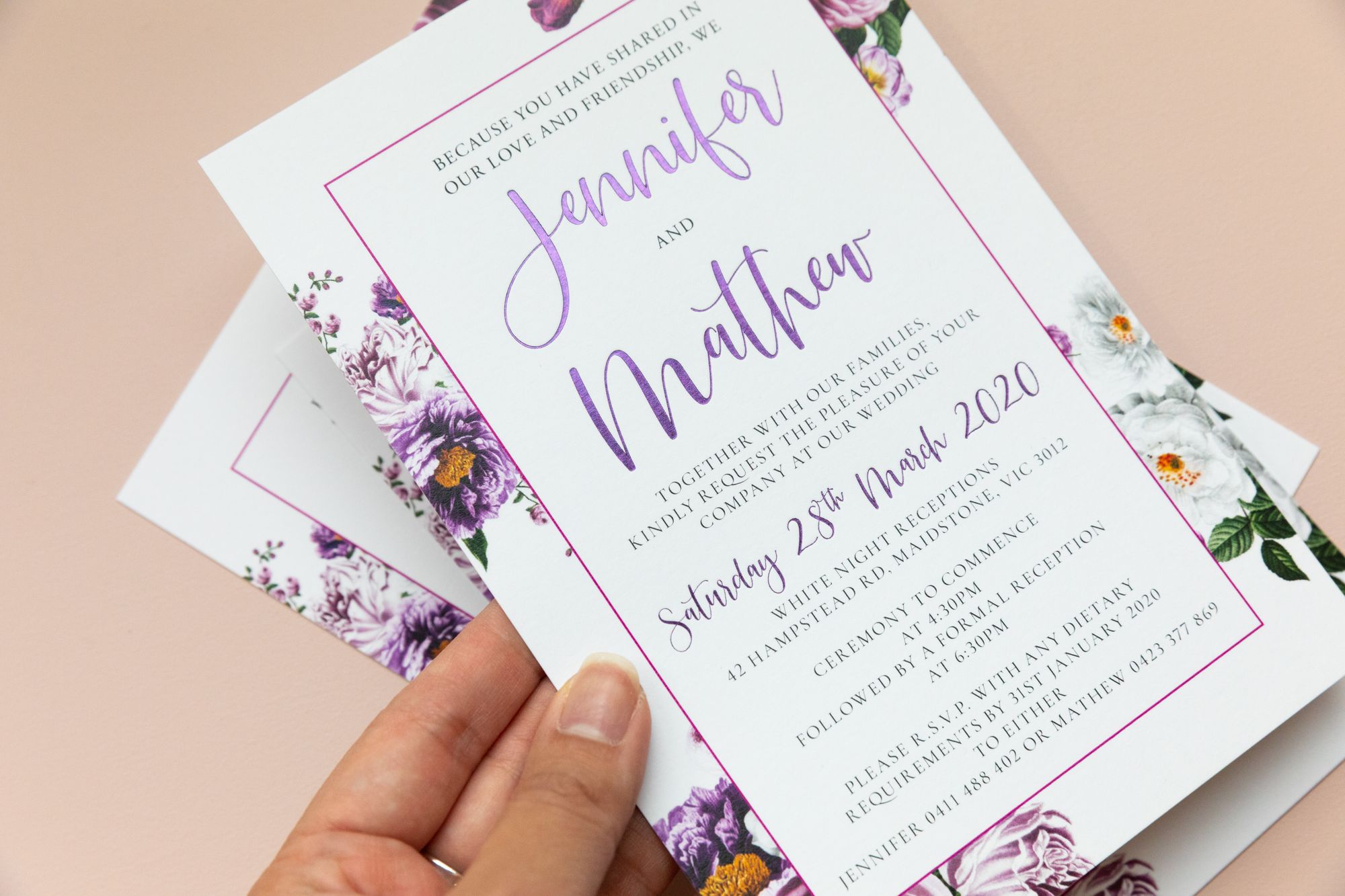 "My tissue design is a reflection of what my brand is—fun, feminine and versatile. I went through many drafts with various people just to ensure I was getting the right look and feel for my brand. The design process was super easy! I loved it so much I made two different designs but ultimately I loved the one that had less branding on it and was just a pattern because I wanted to be able to use it for wrapping non-business related stuff like Christmas and birthday presents!"

"I'm all about the packaging! It genuinely was the first thing I started working on when I decided to build my brand. I think it says a lot about the quality of your style and what others can expect from you. It's definitely a retail psychology thing and creating that emotive experience for your customers (something I took away from working in the retail industry). It's just like purchasing an item from a store. You naturally gravitate towards something that looks the best on the shelf and I strongly believe it's the same when you're competing against many other stationery designers."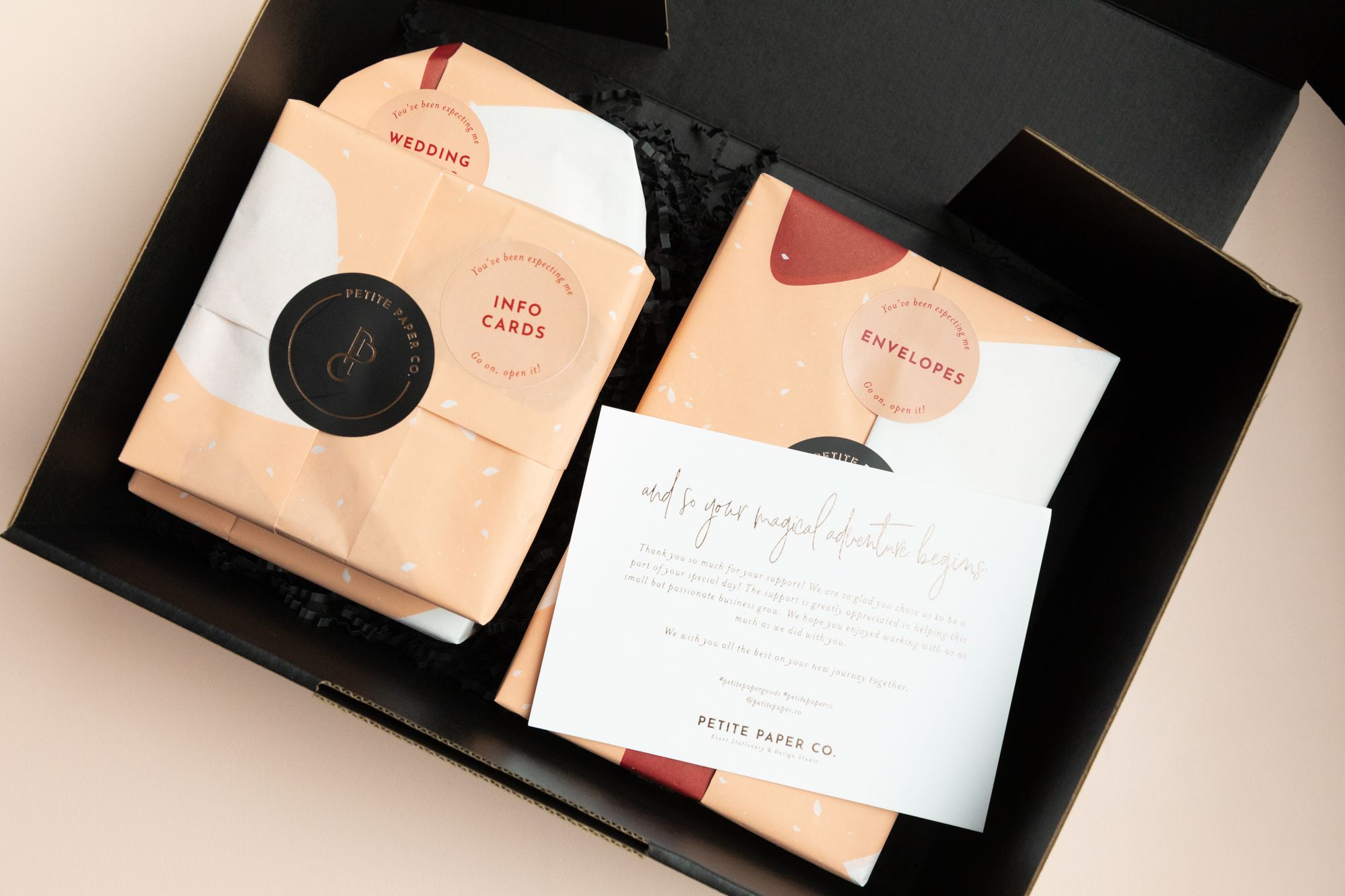 "I chose noissue because noissue is very passionate about being environmentally friendly (which I value) and they also do it in a smaller size and quantity which is perfect for me! I would spend money, and not to mention, time trying to cut up big pieces of tissue paper and it just started looking tacky after a while. I searched online for so long and couldn't find any other brand/business that would do it in a small size for me until noissue! So I've just never gone anywhere else."

"I probably can't count the amount of times I've heard my clients just go "awwww" or "oh my gosh!" when opening the box and seeing all their invites beautifully wrapped. I think it speaks for itself and has definitely created a vibe for my brand!"