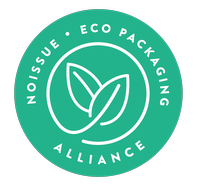 The Tokyo 2020 Olympic Games, that were postponed due to concerns around the coronavirus pandemic, brought a mixture of relief and sadness to many athletes internationally. One of the athletes affected by this unexpected phenomenon was Rosie, a full-time elite athlete for Australia's rowing team.
Because of what happened, many athletes turned to art during their resting period. When she found out about this, it inspired her to create a platform that would gather their art for the world to see.
"My name is Rosie Popa - Founder of Rosemary Local. I am originally from Melbourne, Victoria but currently live in Penrith, NSW, as I am on the Australian Rowing Team and training as a full-time elite athlete at the Rowing Australia National Training Centre in preparation for the Olympic Games in 2021.
I am also a Mentor Program Facilitator at an organization called The Athlete, a program that assists elite athletes transition successfully out of the elite sport (both in their mental health and career progression)."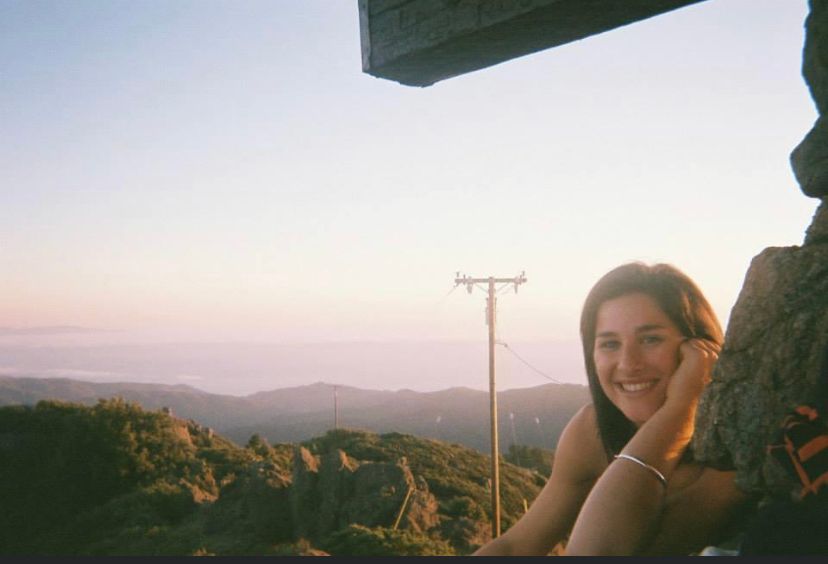 Rosie created the brand to sell original products by local creatives. It offers a platform that lets them showcase their talent and work. By doing so, they are given the opportunity to do what they love.
Rosie believes that a person is not just an athlete, or a mum, or a student, as she mentions, "They are also creatives and inspired, and capable of doing so many wonderful things."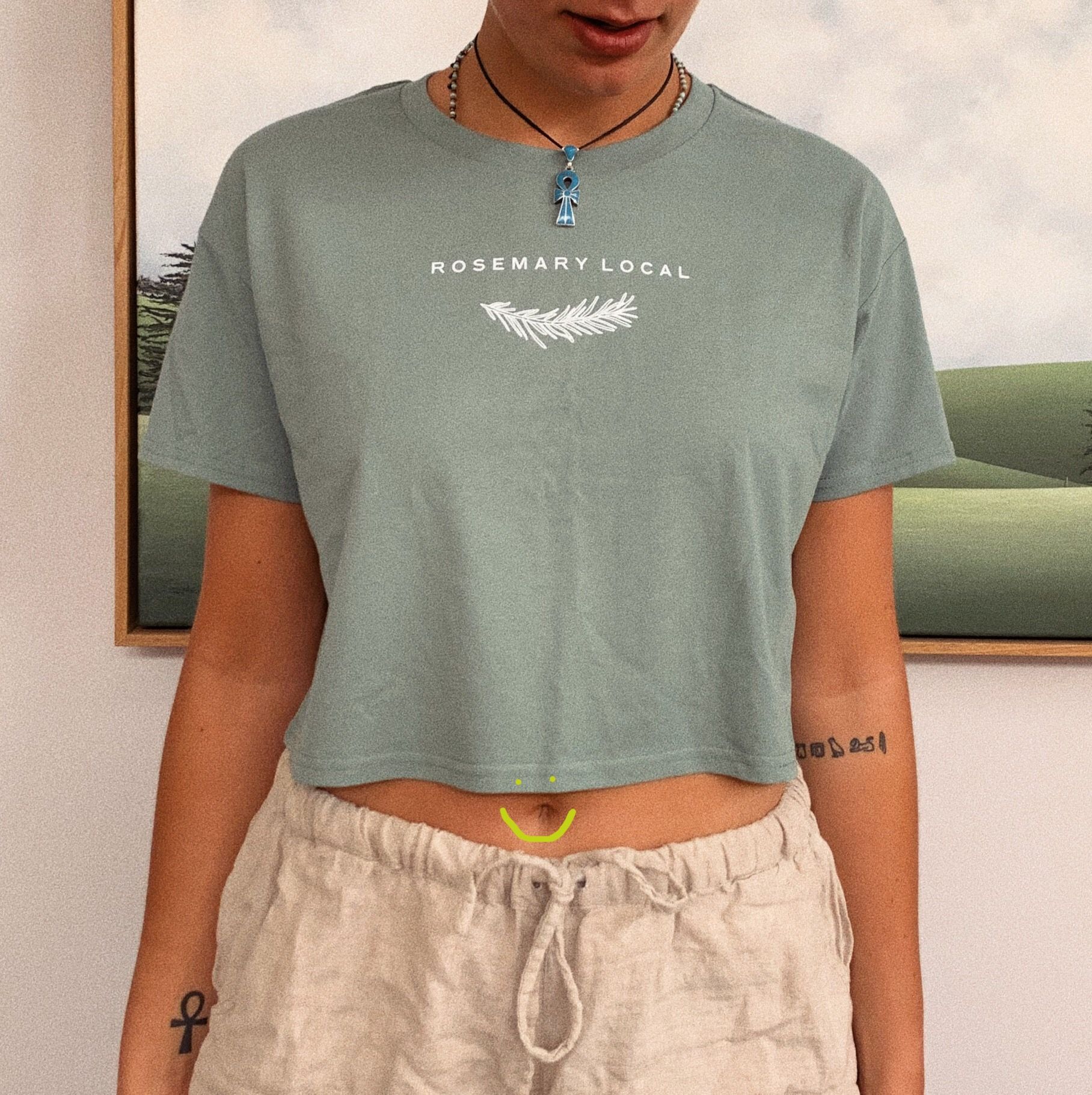 The brand was formed in September of 2020, after it was announced that the Olympic Games would be postponed due to COVID-19.
"A lot of my mates within the elite athlete world were doing some amazing arts and crafts as a way to stay present, cope with the pandemic and have some time to slow down during lockdown. It helps to put their mind on something that they enjoy during some pretty tough times. I asked why they weren't selling their products to others, as I thought the works were so great and it may be a good idea to connect the audience to how athletes are coping with the postponement, and maybe bring fans and athletes closer together for when the Olympic Games finally proceeds.
After Rosie shared her thoughts about turning hobbies into businesses, most of her peers thought it would take away the fun in just creating and being present and make it too serious of a job for them.
"It would stress them out more if they had to make something because they had to, rather than because they wanted to. I reached out to some other friends who aren't elite athletes but have jobs and had big lives, and the response was the same."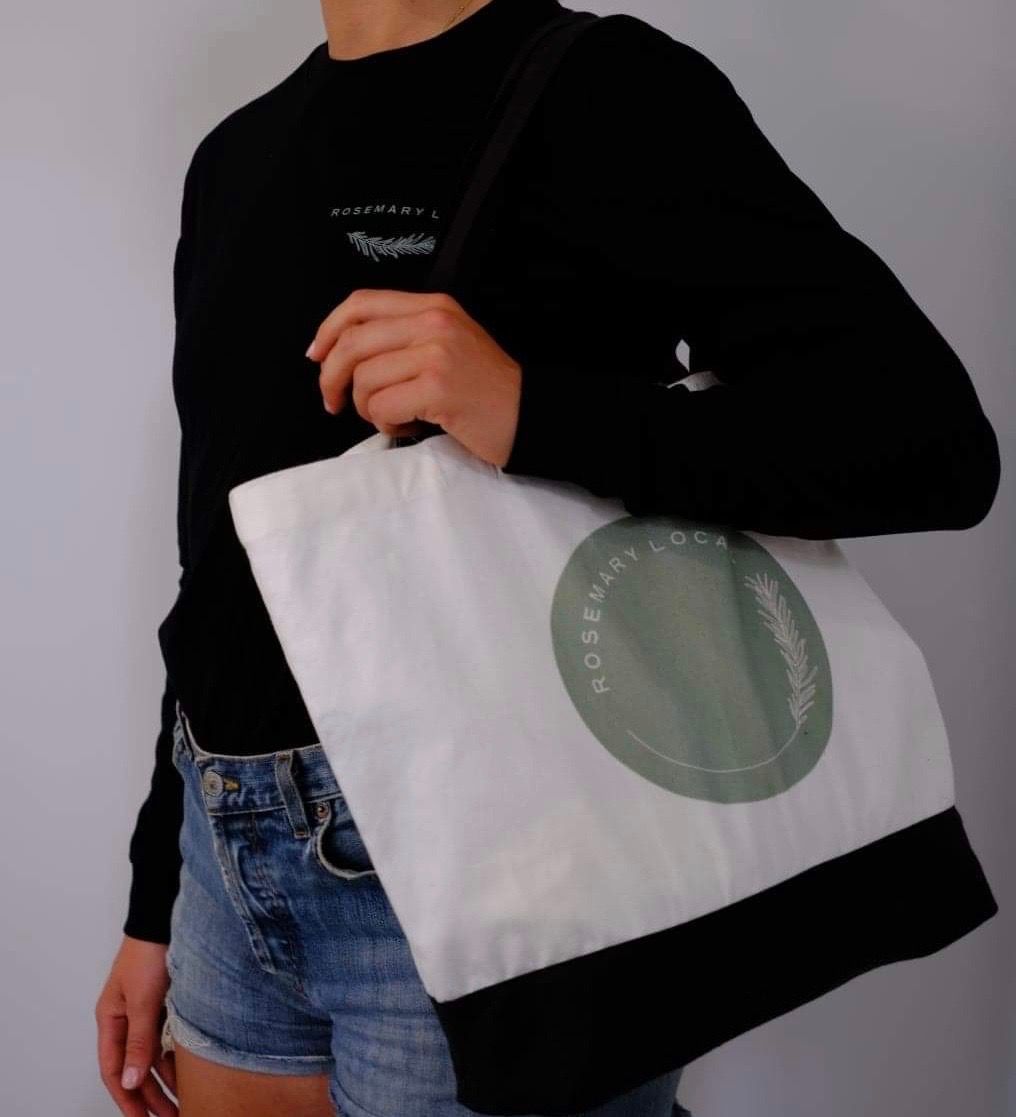 "I sat with this then thought of putting together a platform that could showcase their work without them doing anything other than making the products, therefore maintaining the enjoyment they get out of their creative endeavors. I also thought using my network and visibility as an elite athlete could further the reach of a potential audience."
Rosie believes that it is important to have balance in all aspect of a person's life. Aside from hustling with a job, there should be something that gives us a sense of purpose.
"As an elite athlete, your whole identity can be categorized as someone who is an Olympian. The same is with being a mother, or a rocket scientist, or a chef - we all need to have something else in our lives that we find important where we can find our sense of purpose. I hope Rosemary Local can be that platform for creative people to explore all different sides of themselves and a source of inspiration for others to discover all dimensions of themselves."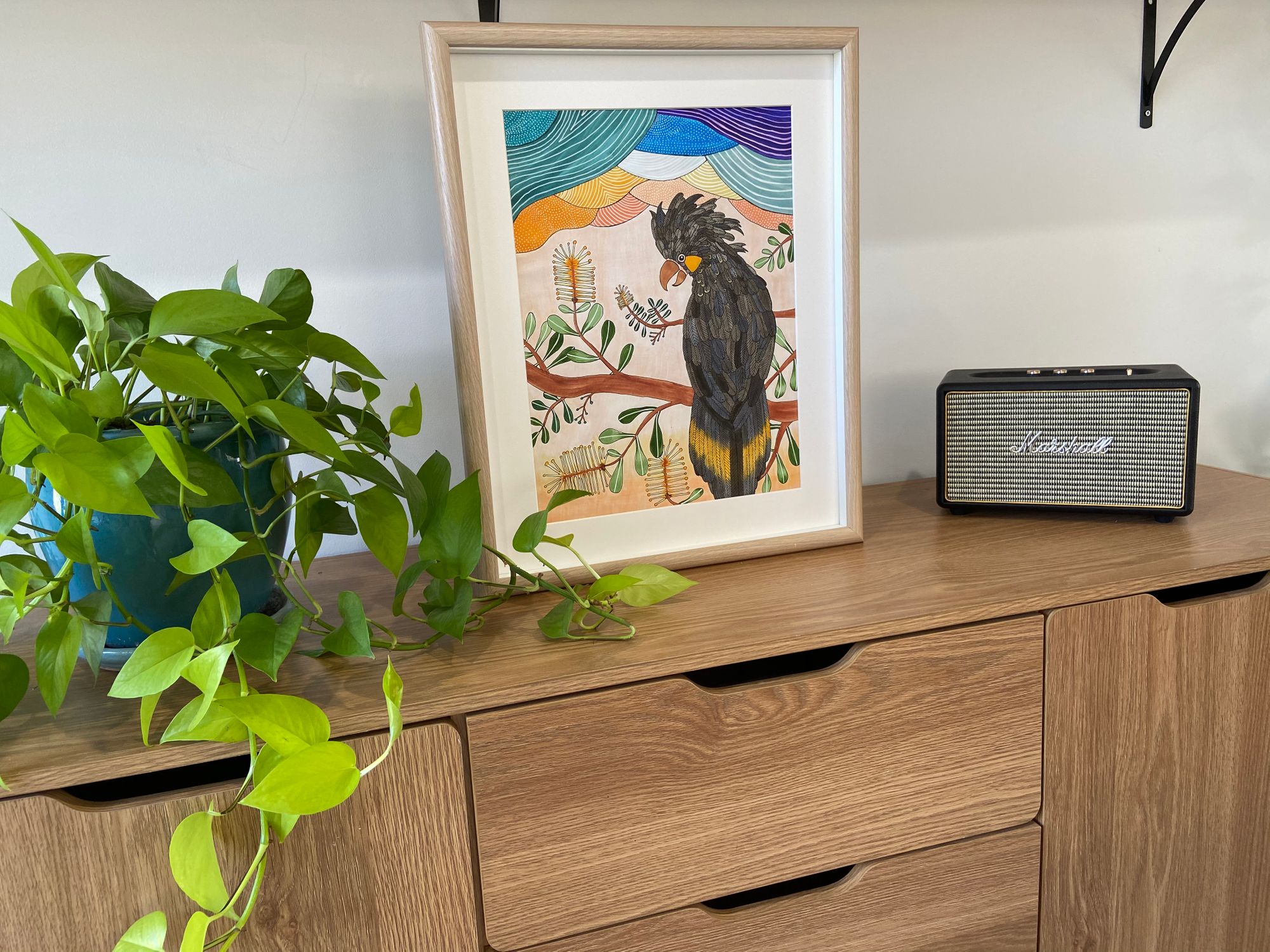 Being a sole owner of a business, she understand the significance of keeping track of what's important, and not getting sidetracked or discouraged especially when the business doesn't grow that fast within a few months.
"The biggest focus for me is to have a clear concept of a business, awesome products, and great customer service. Knowing that you're going to make mistakes and being open to learning new things constantly has been the most important thing to keep in mind. Starting a business during a pandemic and while the country has been in a recession has had its share of challenges, but what's been great is that Rosemary Local has brought some purpose and positivity into people's lives while we're all living in so much uncertainty. It has been extremely fulfilling."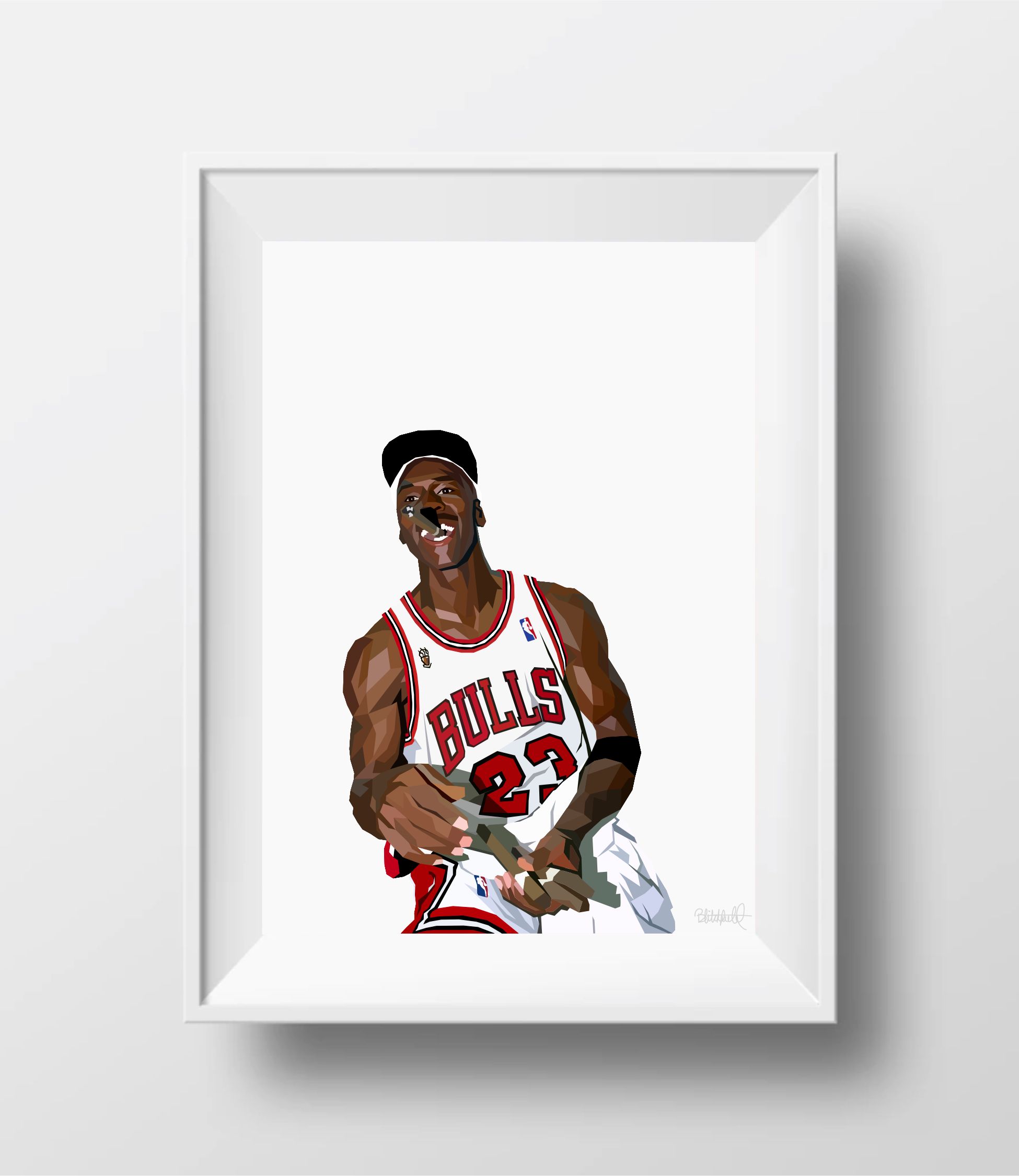 "Being surrounded by inspired and motivated people is infectious to be around. I am inspired to help them in any way that I can, and every time we get an order for a product they are over the moon! I love seeing what new things Rosemary Local creatives come up with, and want to keep building Rosemary Local so they have a safe space to explore and try out new things, and hopefully other creatives too in the future!"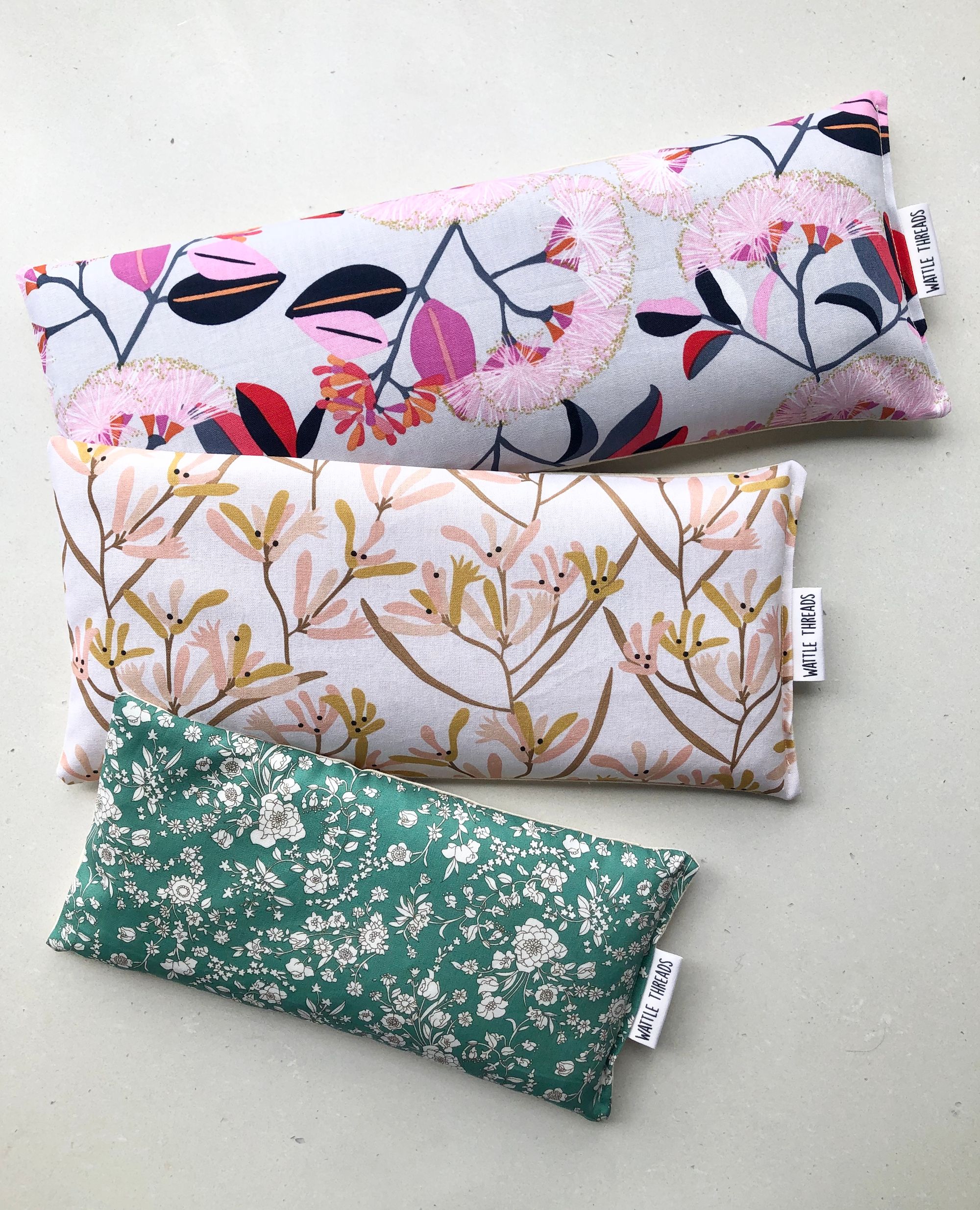 The brand aims to be as eco-friendly as possible, that's why Rosie makes sure she practices sustainability especially with her packaging.
"Right from the beginning, an important addition to Rosemary Local was to have as many environmentally friendly and sustainable practices as possible. One of the first steps was to use reusable and compostable mailers from noissue. We have also added a noissue Rosemary Local stamp and noissue Rosemary Local stickers."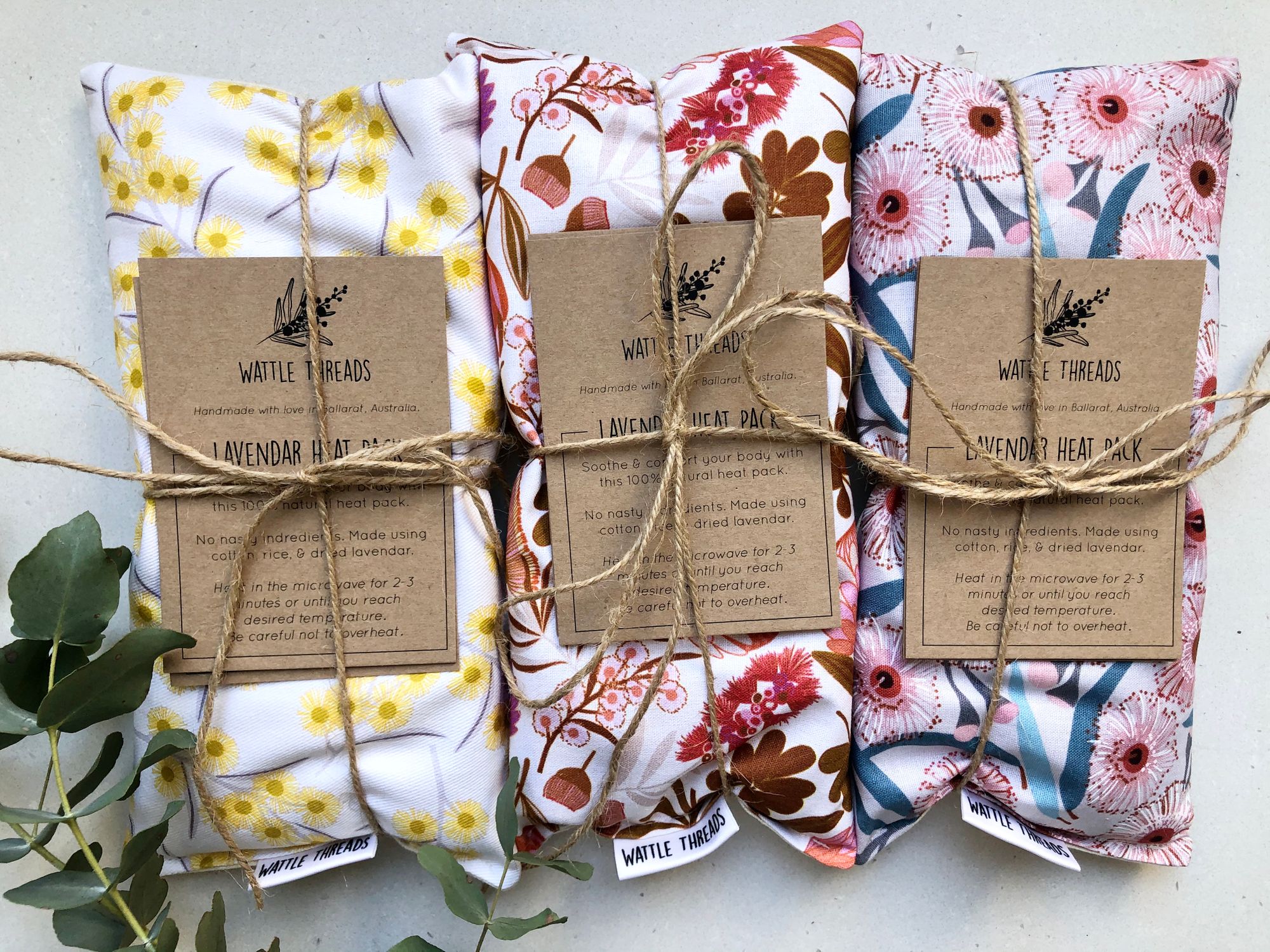 Rosie is inspired by a lot of creatives who apply sustainable practices in there business. While doing what they love, they make certain that their brands have a positive impact in the environment.
"There are a lot of creatives who use sustainable practices when creating products, for example, the greeting cards by Alice Wilkinson. Alice's greeting cards are printed on recycled paper using carbon-neutral processes, including solar and wind power. Another creative, Agatha Dolan, donates 10% of her profits from her sales to the World Wide Fund for Nature.
Nadera Adil has signed up her art business to One Percent for the Planet - their mission is to build, support, and activate an alliance on businesses financially committed to creating a healthy planet - members assistantships non-profit- organizations that protect land, forests, rivers, oceans and also encourage sustainable methods of energy production.
Amelia Ghali is about to come out with a range of clothing that she has chosen from op shops or some of her second-hand clothes, and put her original designs on these, to reduce wastage of her clothes, which is one of the biggest contributors to landfill waste."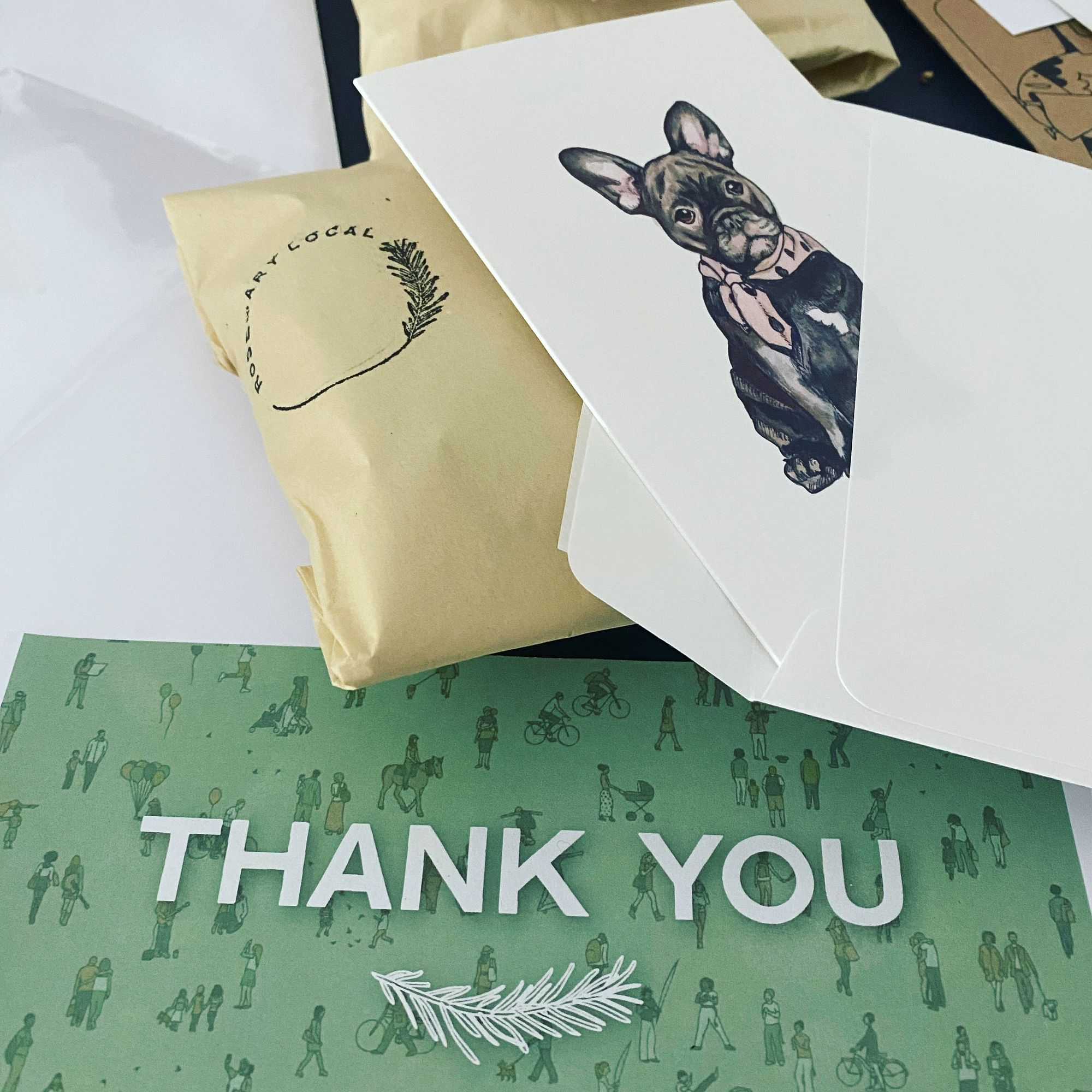 These examples encouraged her to produce products that won't hurt the planet. Ethical Tee's and the T-Shirt Mill, two companies that practice sustainable manufacturing and production, are where she gets her products made.
"The little steps make a big difference, especially being an online store that sells different products. Those products must be created as sustainably as possible."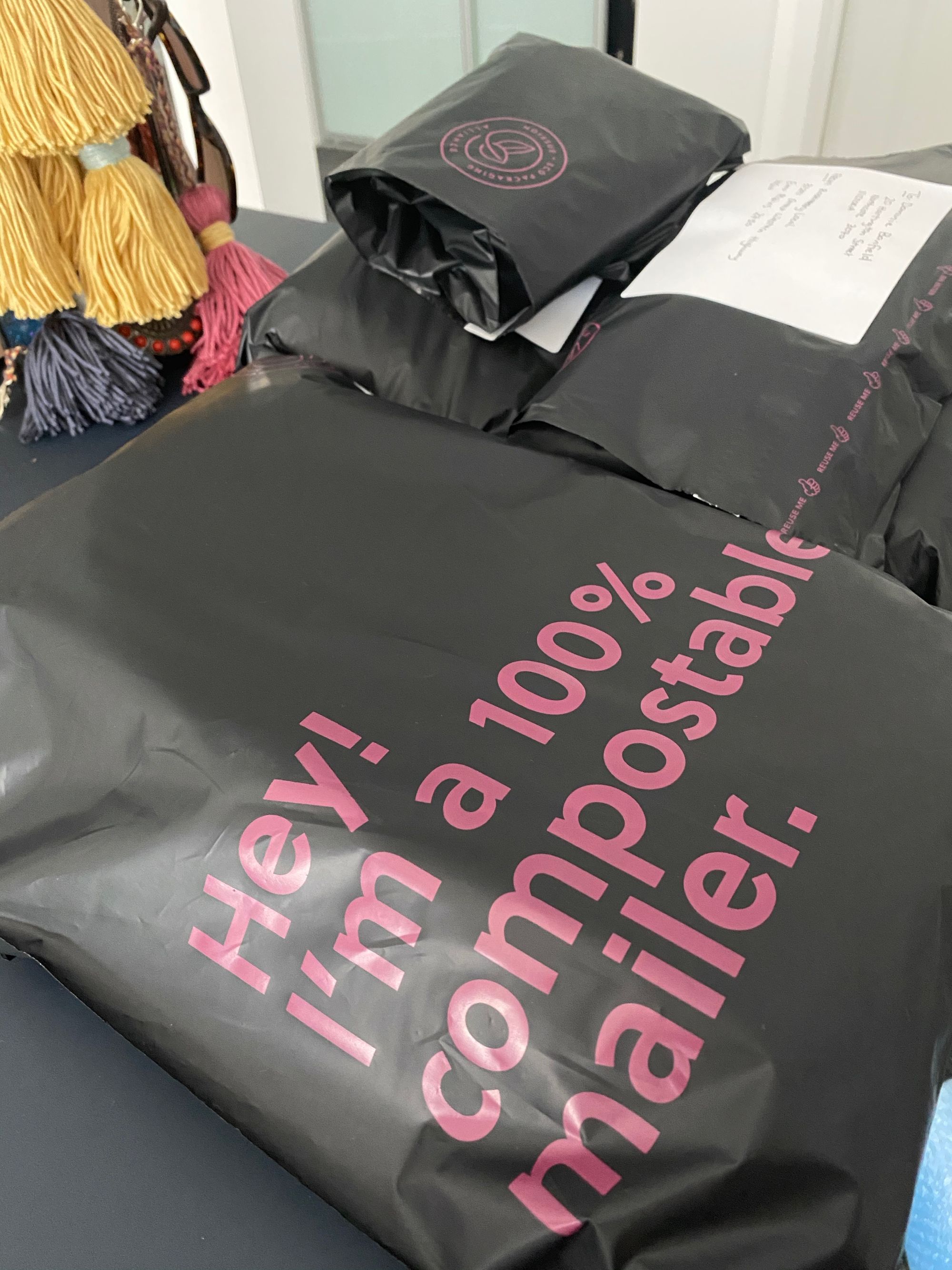 Rosemary Local is a proud member of the noissue Eco Alliance and when asked about her order experience, she says, "The website was very easy to use, and I love the message that noissue is sending - making the switch to products that lower your environmental footprint is easy to do and makes a huge difference."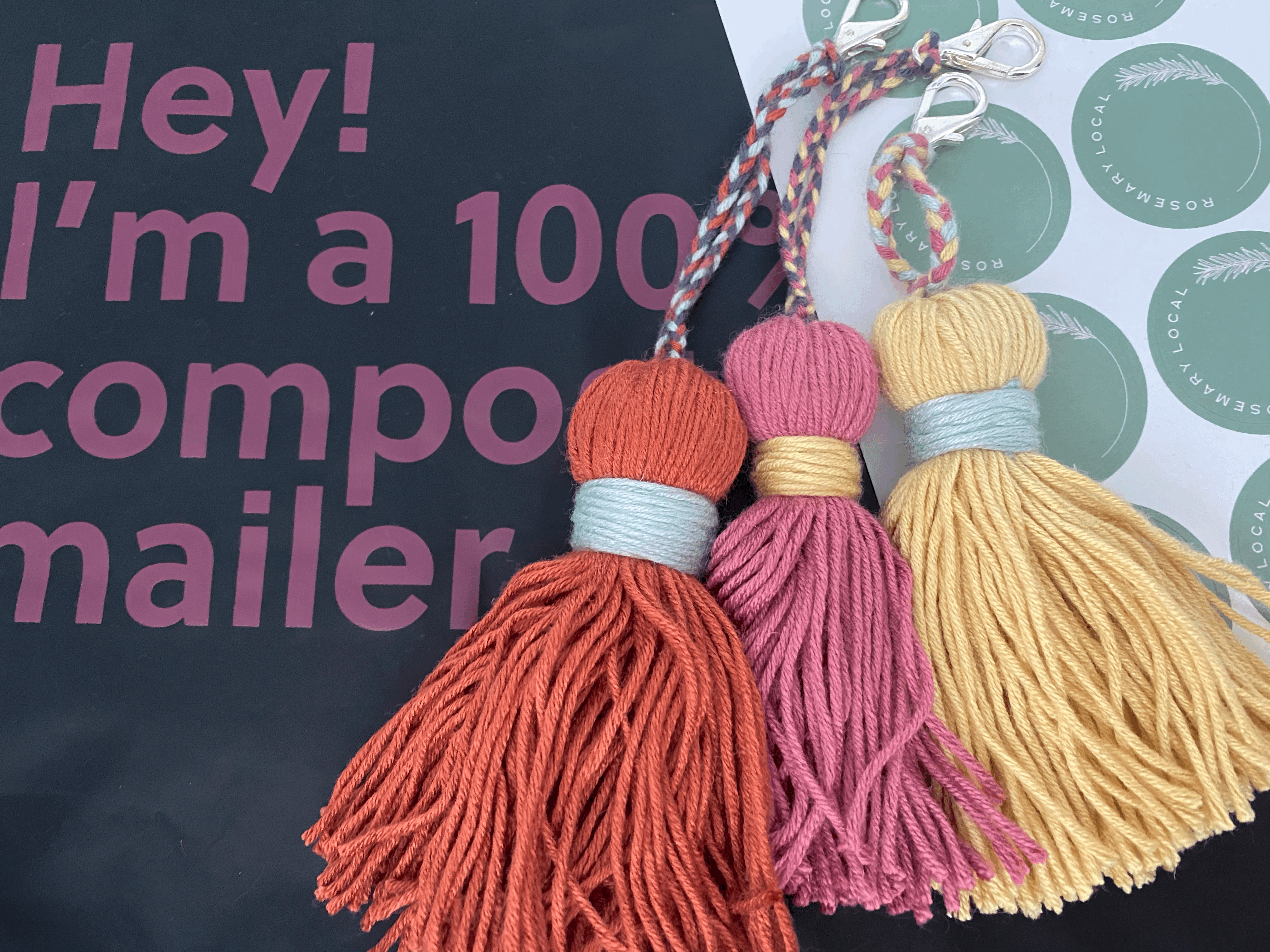 "Rosemary Local continues to strive to be a platform to support local creatives and be a business that sets an example of how beneficial it is to have balance and a sense of purpose in more than one aspect of our lives. Having a low environmental impact is also something that is of a high value, and as Rosemary Local grows we want to keep encouraging our audience to search for inspiration, a channel that, and create something amazing - or even be inspired to be the best version of yourself."
---
Find more of Rosemary Local here:
Website: www.rosemarylocal.com
Instagram: @rosemarylocal
Like this story? Tell us yours! Share your brand story and love for your custom packaging and get a chance to be featured on the wrap! If you're a noissue customer and are interested, you can join the Eco Packaging Alliance by clicking here and emailing us your story at ecoalliance@noissue.co!