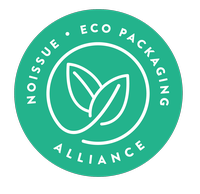 A swimwear brand that's quality, made for all figures, AND highlights sustainability? Yes, it's possible. Say hey to Salomé!
Salomé is a brand that screams women empowerment - proudly made by women for women. They take pride in using regenerated nylon to produce amazing suits that are fit for all shapes and sizes, and ships them in compostable mailers too!
Did we get you curious? Say no more. Here's founder Sheyla De los Santos to tell you more about Salomé Swim:
"Hello! My name is Sheyla De los Santos, I am a Dominican swimwear designer based in Brooklyn, NY. I own and operate a sustainable and ethical swimwear brand called Salomé Swim.
I have worked in fashion for the majority of my adult life and existing in fashion, especially in New York, it always felt as if it was catered to a very specific part of the population. I started my business because I felt there was a need for a swimwear brand that celebrates all women, while being accessible, stylish, sustainably sourced and ethically made. I wanted to create a space for women to feel comfortable and celebrated, and as a woman of color I wasn't seeing myself reflected in any of the brands I was looking at, and I felt I could make a difference."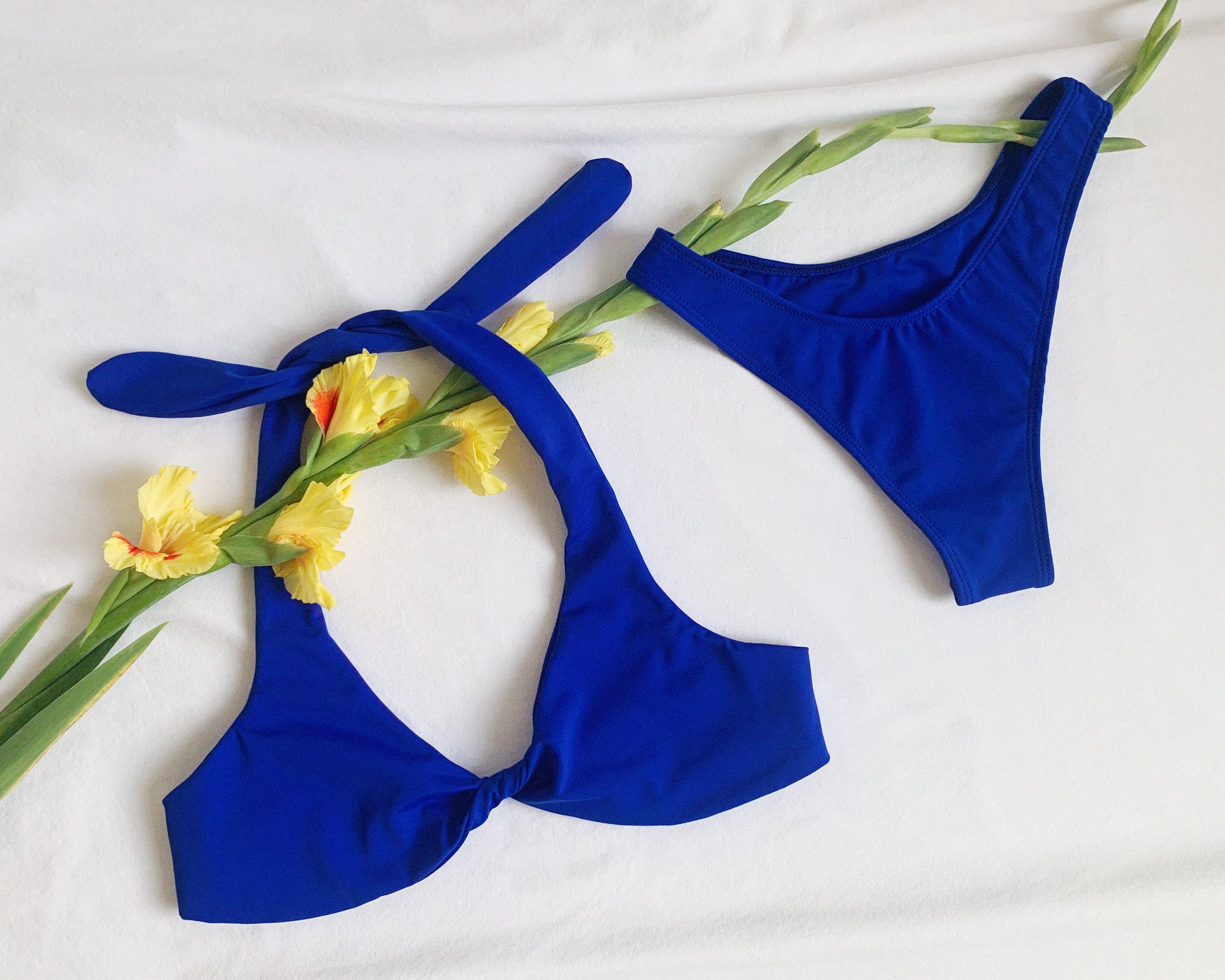 "Salomé is more than just a swimwear brand, it is a community in the making. All the swimwear is made by women in my home country (Dominican Republic) because I want to empower my community and support my country as much as I can. Empowering women is incredibly important to me; not only by choosing to work with women, but also by promoting body positivity. I want women to feel seen, heard and appreciated, and all the while creating swimwear that elevates your beach or pool style without hurting the planet (wink)."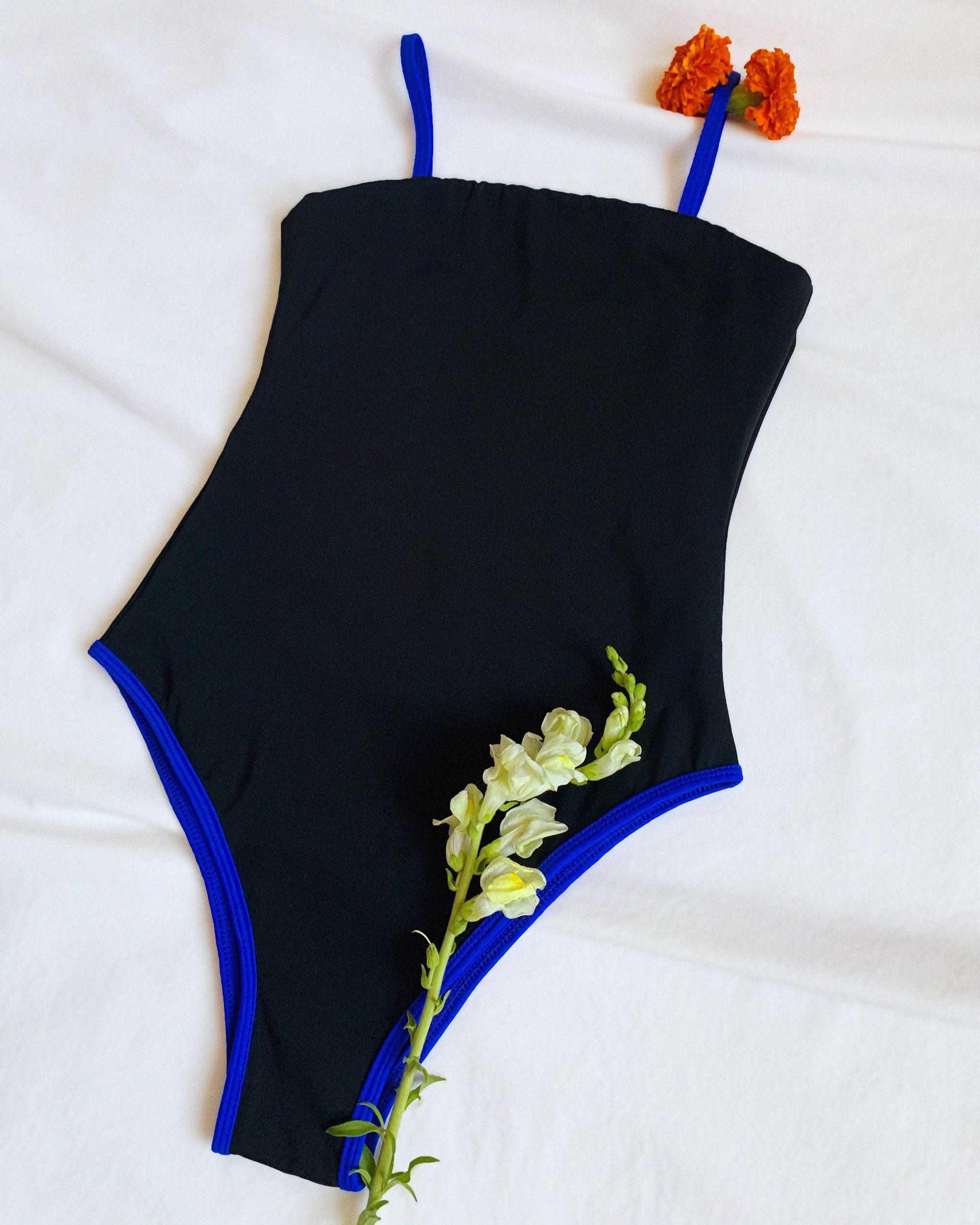 "As a small one-woman business, there are many challenges in starting and running a business. Getting my business out there, sharing my message and finding my voice may be some of the biggest challenges I have faced. In my case, what has helped me cope is educating myself and learning as much as I can. I am fulfilling many different tasks and the more prepared I feel, the less overwhelming it is. Also reaching out to friends who might have experience in areas that are not my specialty has helped a lot, and I am very grateful for all the support I have received."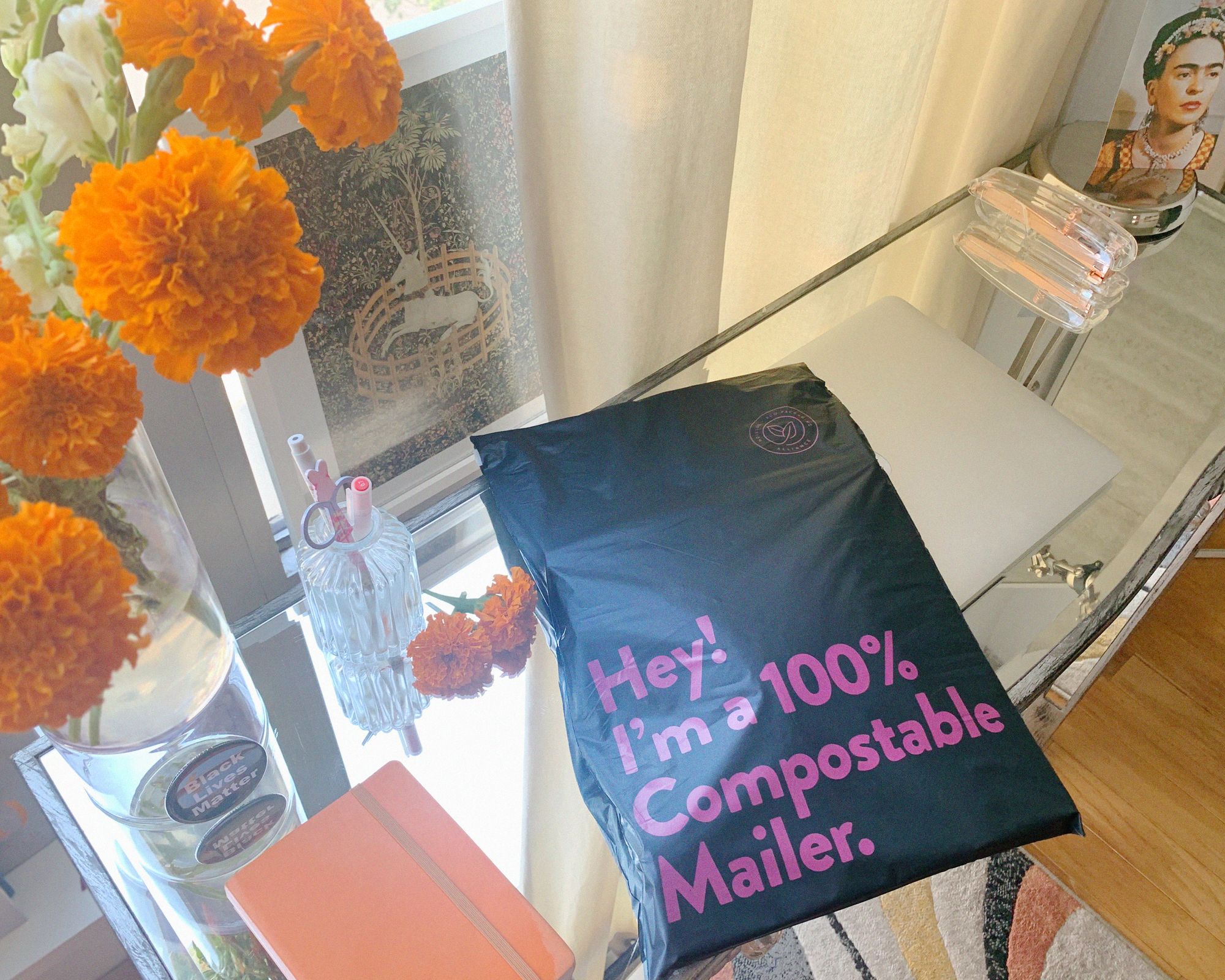 "Hearing from customers that they are happy with the suits–that they love the fit, the colors, the style, the mission–is really important to me because I am making this product for them. To hear that what I am doing is creating a positive impact for somebody, keeps me going!
Sustainability means everything to my brand and business. We only have one home and it is currently under attack, therefore we must do anything and everything that we can to make sure that our actions are not making the problem any worse. When I started my business, the first thing I knew was that I wanted it to be sustainable, That was the single most important thing then, and it is equally important to me now."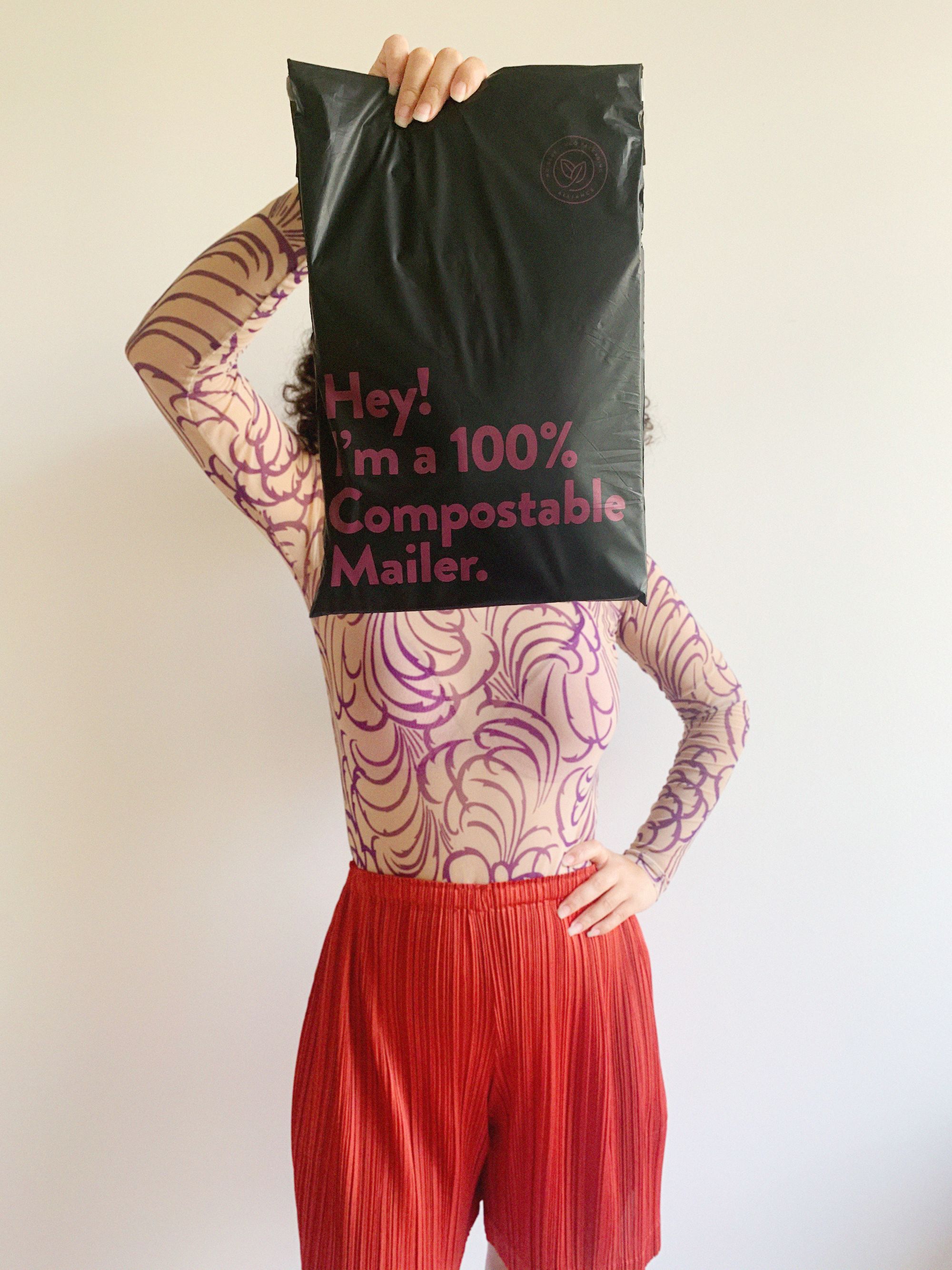 "My business is a very small operation, my production runs are small, therefore my footprint is already really low. Also the fabric I use to make my swimsuits is made from ECONYL® regenerated nylon fiber, from fish nets and other nylon waste. My packaging is all recyclable, compostable and/or reusable. I ship my suits in small jute bags that are reusable and super cute! And of course, I use the noissue beautiful compostable mailers to send them all around the world! I share my commitment to sustainability and a lot of information about my brand with my customers on my website, and on social media. I believe it is very important for customers to know how things are made, why and by whom, and I try to be as transparent as I can about everything I do."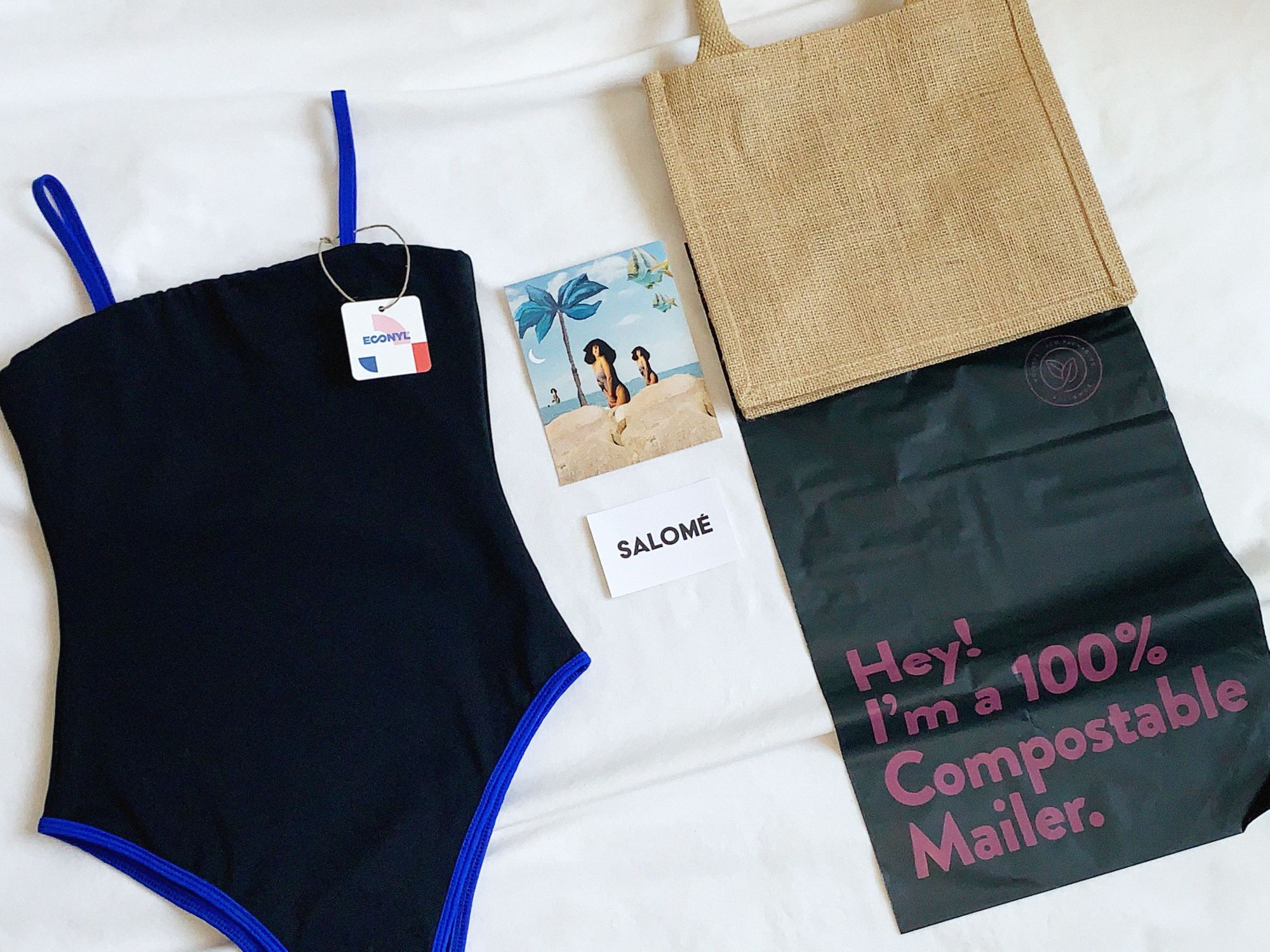 "When looking for shipping solutions, I found the noissue mailers and I fell in love! I was looking for a sustainable and environmentally friendly way to ship my products, and I am so so happy I chose these mailers! I absolutely love them and I can't stop telling everyone about them!
I chose noissue because I really liked the company's mission and it offered exactly what I was looking for in a size that worked really well for my shipping needs. I found the ordering process extremely easy!"
"I would like to invite everybody to visit salomeswim.com and learn more about the brand and to explore the products. I am sure they will find something they like!"
---
Find more of Salomé Swim here:
Website: www.salomeswim.com
Instagram: instagram.com/salome.swim