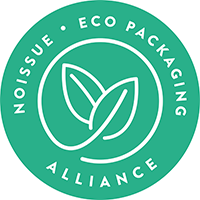 It's amazing how artists can express themselves through their work and promote advocacy, supporting a larger community. Singapore-based artist Mel started Simple Things to understand life, followed by their passion for rewriting life's simple stories. Through their enamel pins, thought-provoking paper goods, accessories, and other fun stuff, they hope to bring a smile to someone's face.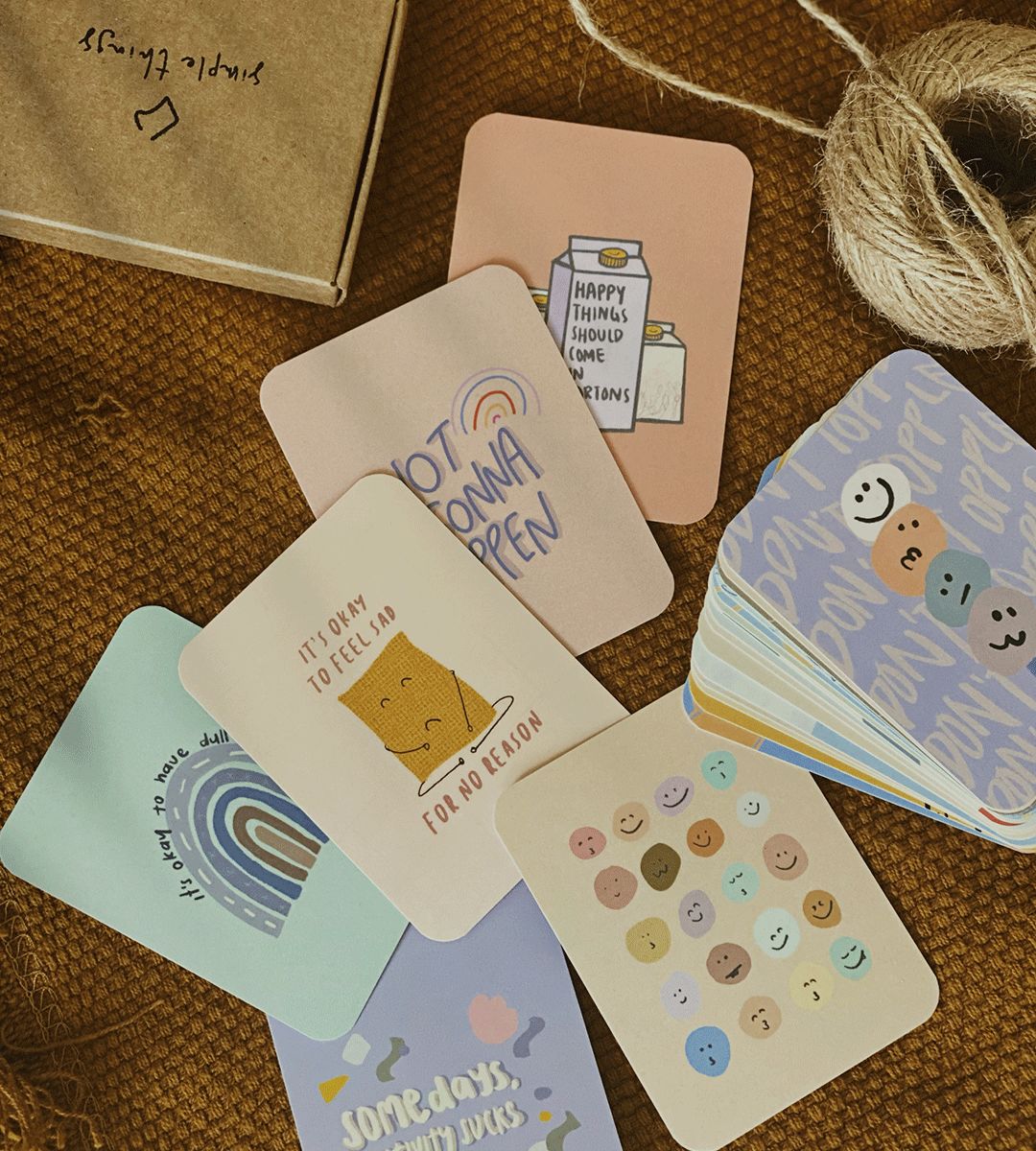 The team behind Simple Things strongly believes in the importance of mental health. Every story their products, pages, and designs tell, expresses emotions and feelings that they believe should be shared. Mel was inspired by their passion for understanding life and realized that art can help many people express their feelings and understand their mental health. The small business may not be experts with issues regarding mental health, but they definitely feel the need to help out in whatever way they can. Therefore, two percent of their proceeds from each product sold will be donated to the World Federation For Mental Health and the Black Mental Health Alliance through Pledgeling. Plus, they encourage customers to add on a dollar donation when they check out their carts.
"Art can change the way you feel and can help keep you mentally healthy. We may be small, but we definitely have a big heart."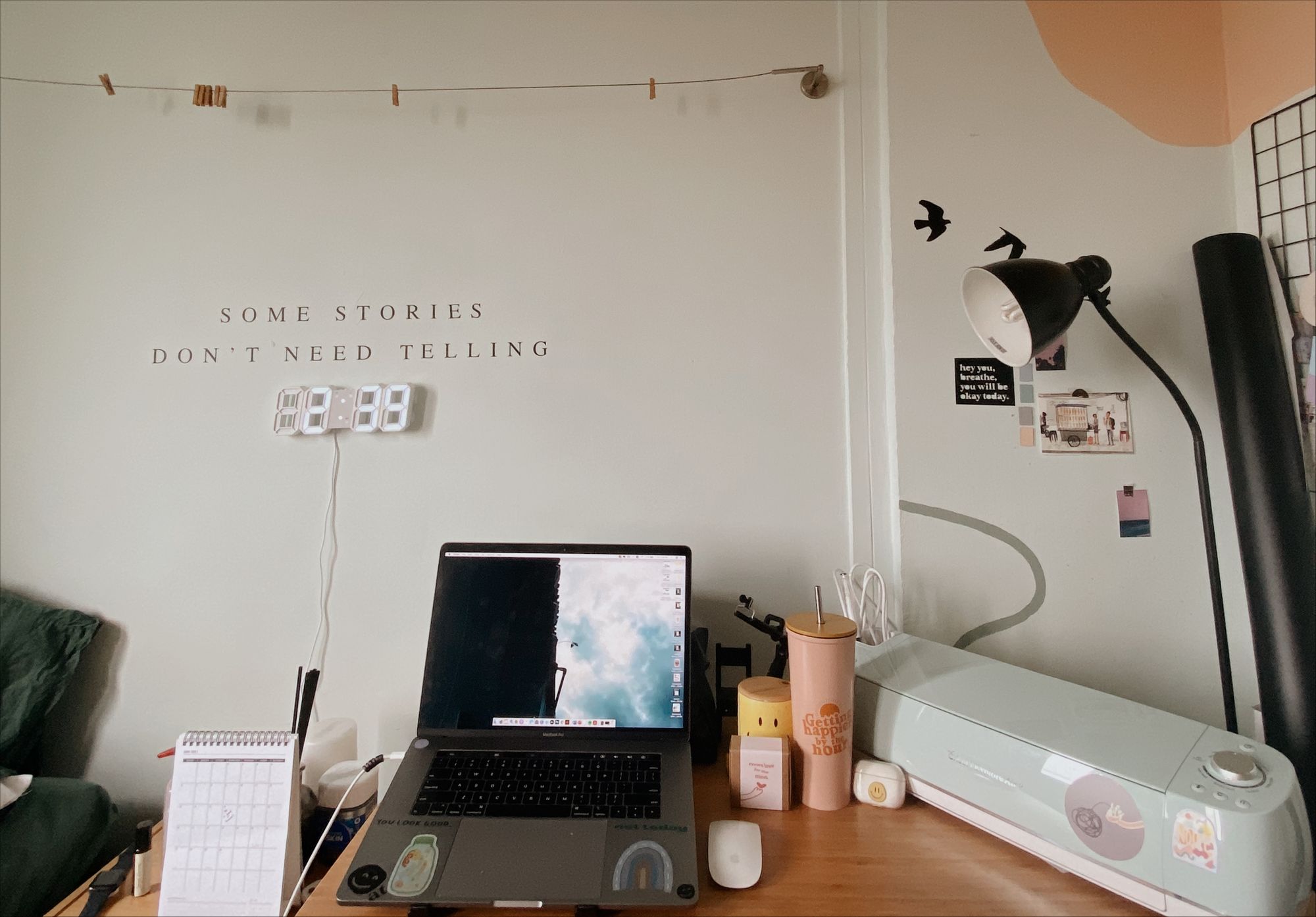 Together with their strong stance on supporting mental health, Simple Things believes that caring for the environment is equally important. They try to incorporate sustainable properties into their packaging, such as switching their bubble wrap to Kraft honeycomb paper wrap and using mini Kraft boxes. Their thank you cards also double as illustration cards for their customers to use as decor pieces instead of being thrown out after opening the package.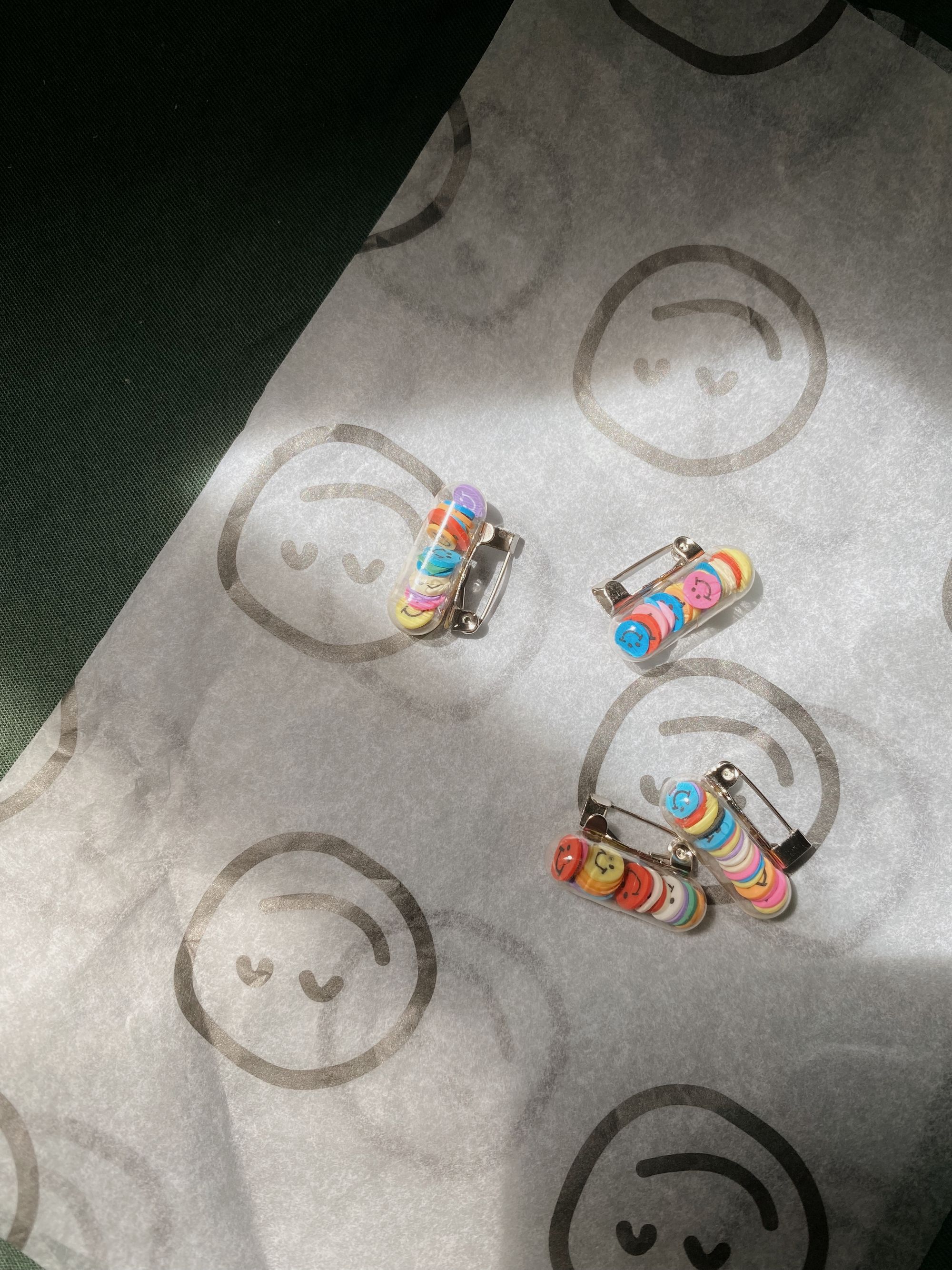 To add a personal touch to their packages while keeping things sustainable, they wrap their products in noissue custom Tissue, which is printed with soy-based inks on FSC-certified paper and is acid, sulphur, and lignin-free. Then, they ship them out in noissue Recycled Mailers, which are made out of recycled plastics. Moreover, Simple Things joined the Eco-Alliance, a global community of small businesses that get to plant a tree for every purchase from noissue, to proudly share their brand story and gain packaging inspo that helps their brand stand out. Their customers deserve the best, and they make it a point to appeal to them as much as they can.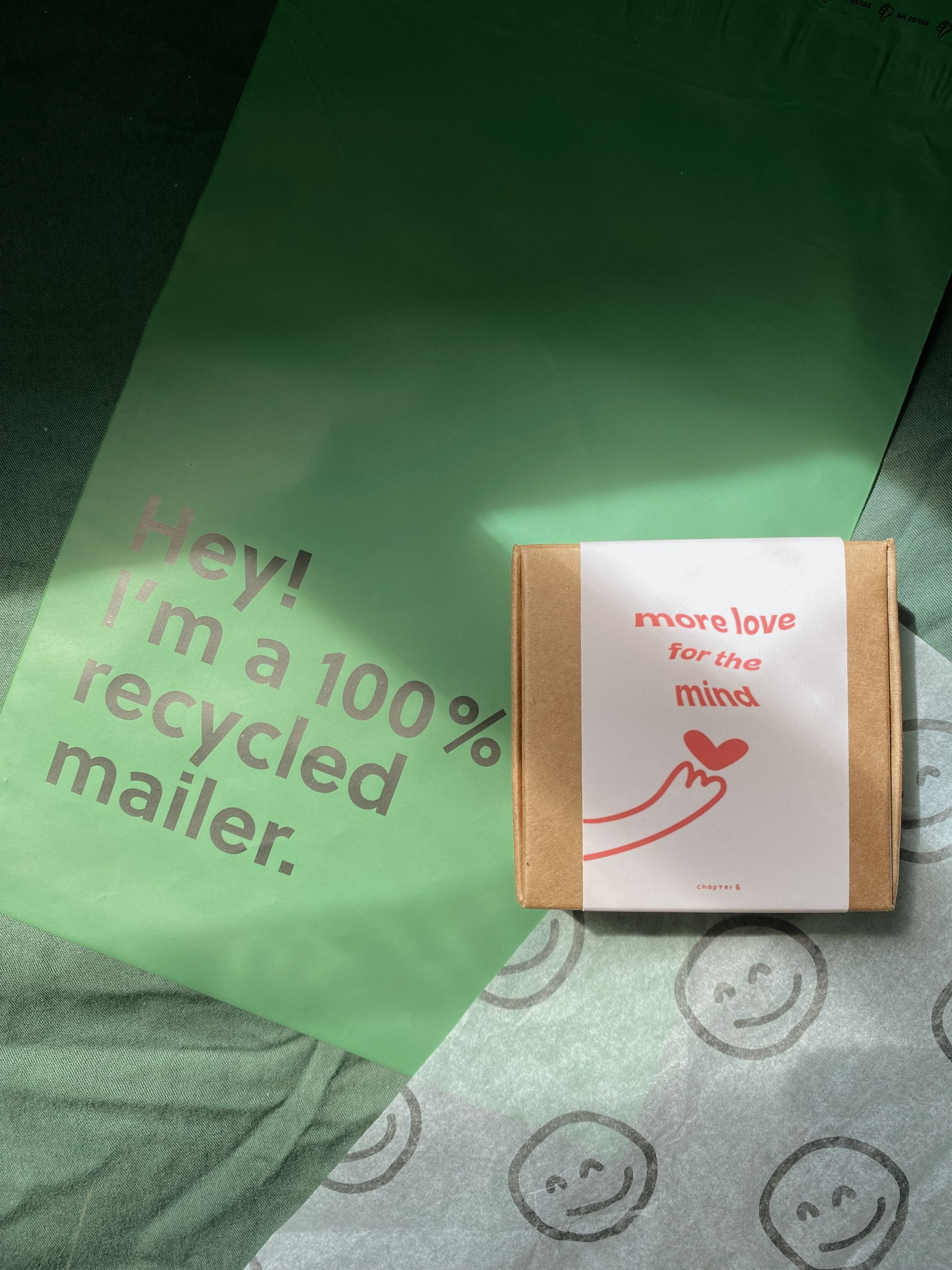 Simple Things focuses on untapped thoughts and feelings. They understand that being positive isn't easy and not always necessary so they don't just throw it in their customers' faces. It can be challenging for some people to understand that some of their pieces relate to subjective feelings. Emotions are complex, and at the end of the day, as long as somebody is satisfied with their work, it's worth it.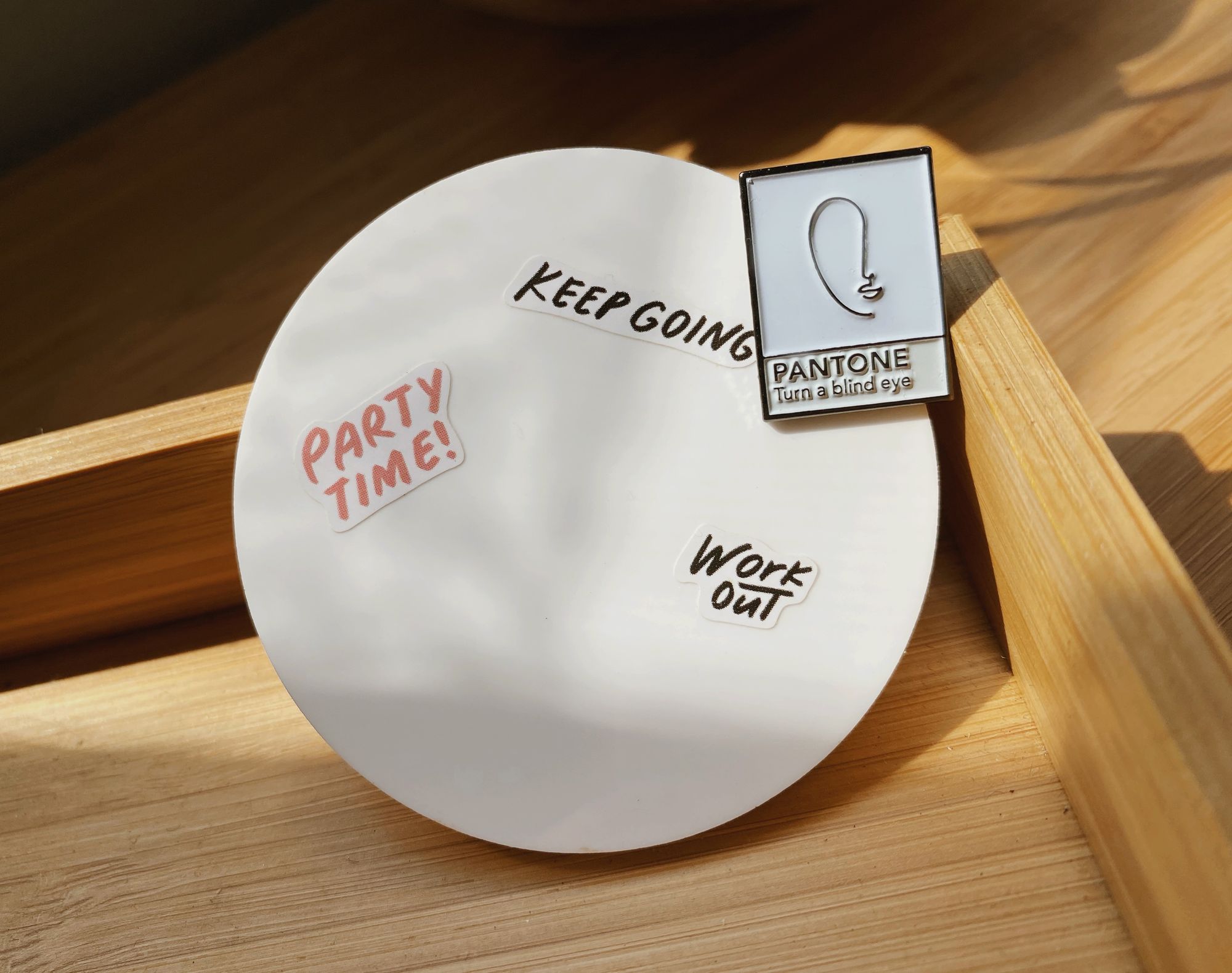 Mel's advice to those who want to start a business in a similar industry is to just start, and you will know what to do once you get out there. With the number of pieces and stories that Mel has already designed from their bedroom, it was quite a huge challenge to find the space to do it since it could get rather messy and exhausting. So far, their favorite products are their postcards and their "slowly but surely" necklace, which is a quote that Mel lives by every day.
Times are tough, and we can't stress how important it is to prioritize your mental health. Thanks to Simple Things, you can put your mind first through cute and relatable art.
---
Find more of Simple Things here:‌‌‌‌‌
‌‌‌‌‌‌‌‌
Website: justsomesimplethings.com
‌Instagram: @justsomesimplethings
Like this story? Tell us yours! Share your brand story and love for your custom packaging and get a chance to be featured on the wrap! If you're a noissue customer and are interested, you can join the Eco-Alliance by clicking here and answering a few questions here.
Questions? Email us at ecoalliance@noissue.co