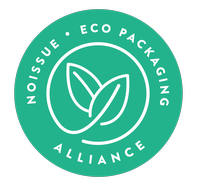 Say the name "Street Grandma" at any public place, and you'll probably be met with a bunch of confused looks. But that's just exactly what makes this clothing label a standout from its peers in the industry.
Based in the San Gabriel Valley region in Los Angeles, California, Street Grandma's pieces are nothing if not young, hip, fresh, and trendy – from their pop culture-inspired fashion collections, to their always-updated Instagram feed that exudes a sense of effortless coolness.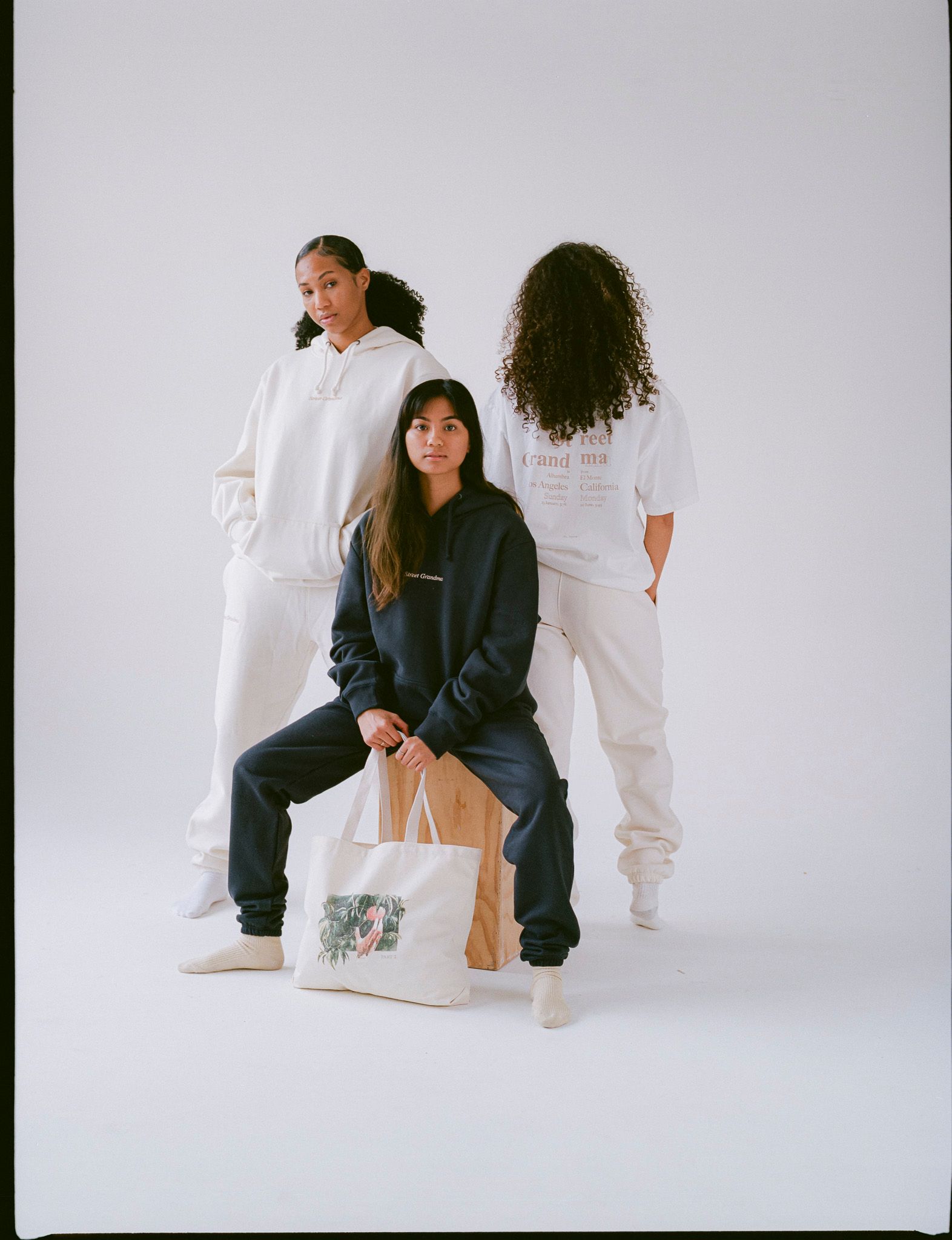 And yet, being fresh and in-the-know isn't the only thing that sets Street Grandma apart in the business – take a closer look at their collections, and you'll find that most of their clothing has a modern timelessness and ease about them, in the sense that their pieces could easily be worm from lounging at home to flexing out on the street. And one last thing – aside from their artful and functional designs, all of Street Grandma's clothing are made from sustainably sourced and ethically made materials!
This was something that was always part of Street Grandma's creation back in 2020 – both founders had always envisioned that ethics and sustainability would always be part of the brand's very fabric. But the real story of Street Grandma starts long before that: flashback to 2006, at a local middle school in the area, when both founders had first met as students, and instantly bonded over a shared love of the television show "Family Guy".
Over a decade later, and their friendship bloomed into a business partnership, grounded on their need to stay motivated and creative as some of their initial life plans came to a halt over the pandemic. Both had been drawn to streetwear as adults, and so it was only natural that they followed this shared ideal – and in particular, to create a space for women in the streetwear industry that expressed their creativity and the signature streetwear style, and didn't compromise on ethical and sustainable manufacturing.  After five months of pre-production, including designing, sourcing, and planning, the brand was officially launched in November of 2020.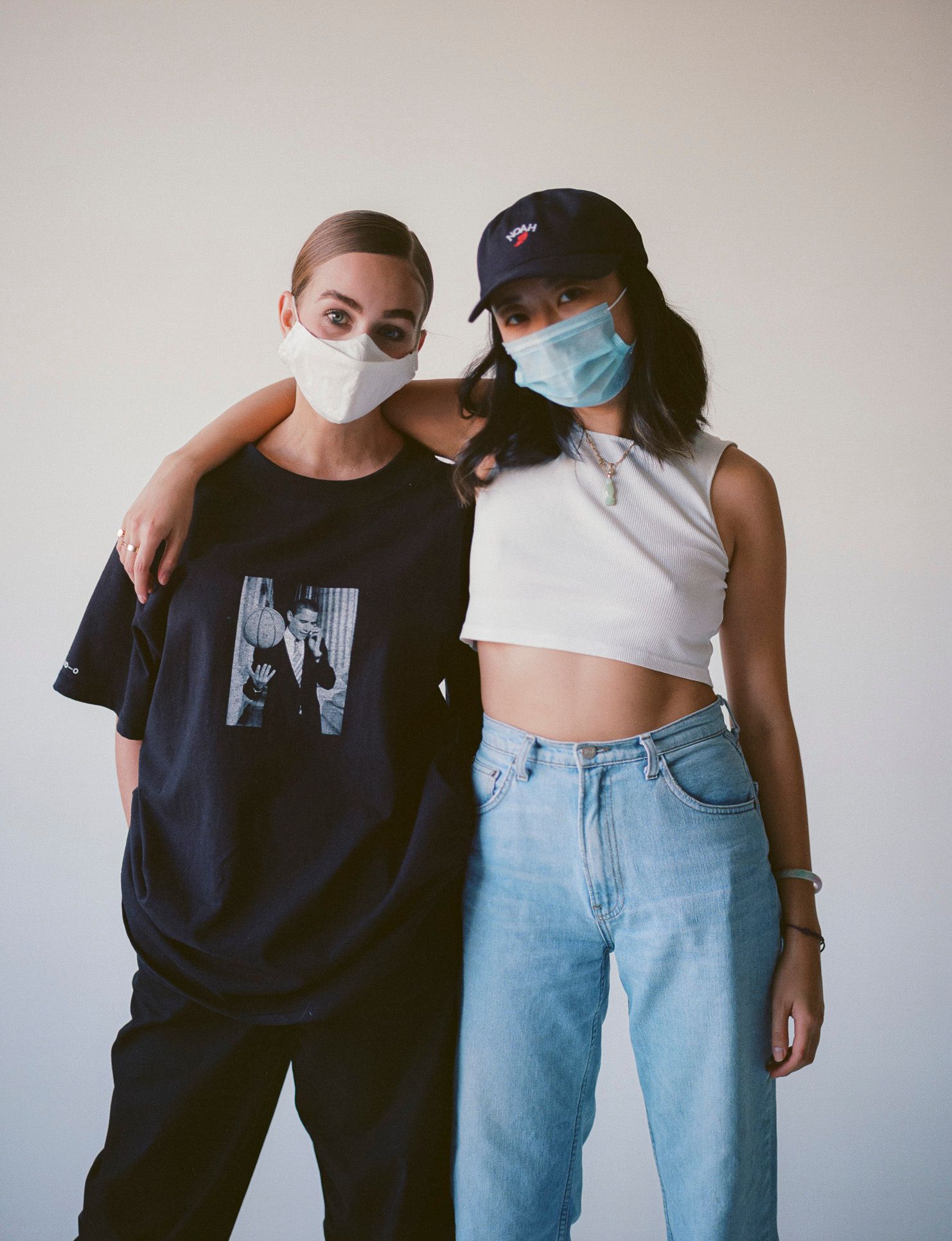 And though it may be a young brand with high hopes, it's definitely one that has its roots grounded in a clear and steady vision – one that combines creativity and boldness with ethics and sustainability, without compromising on any of those. In essence, Streetwear Grandma is a brand that's just as dynamic as its founders, who hope to share that very same energy to other women, too.
"STREET GRANDMA is a brand dedicated to bold designs on functional items using sustainable and ethical practices. Beyond creating products, we envision creating a space focused on showcasing the dynamic nature of women."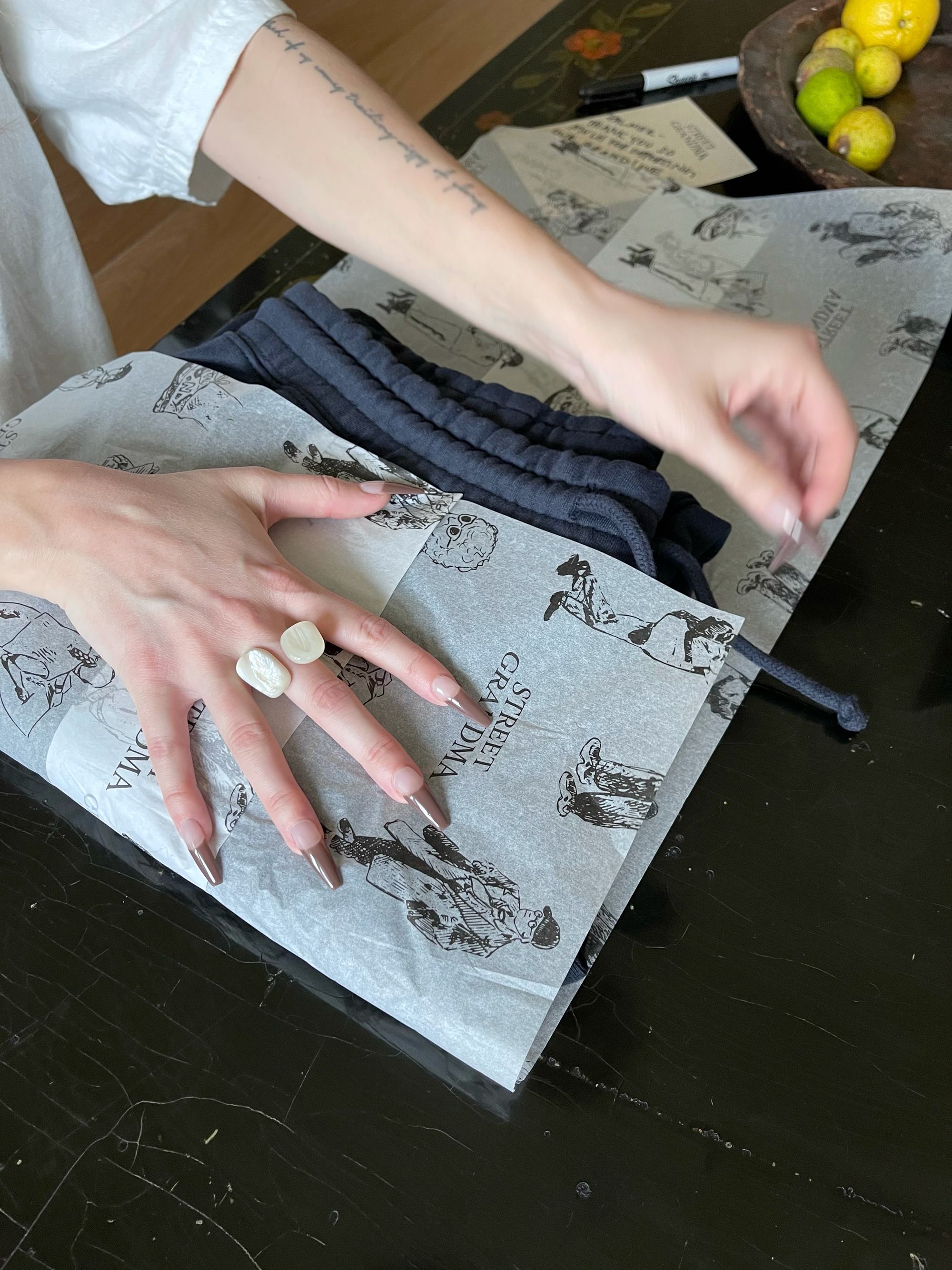 And with sustainability and ethical manufacturing sewn into the very fabric of the brand, they're definitely out to make some waves in the fashion industry.
"Sustainability and ethical manufacturing is at the core of everything that we do, and we think that sets us apart from similar brands occupying the same space. STREET GRANDMA is also developed, designed, and created by women, and we aim to incorporate joy into everything that we do."
While following your gut and running a business with your best friend may sound like a dream, there are inevitably some challenges that arise, which is something both founders understand only too well. But like any other partnership, honest and open conversation is what gets them through, and what's definitely been their saving grace. And through it all, they've made sure to put their own friendship first before anything else – which incidentally has only strengthened their bond as business partners, and led to the continued growth of the business!
Street Grandma is definitely a forward-thinking, dynamic brand, and so it only makes sense that their foremost advice to other aspiring business owners is to simply start. Start doing something – anything – in the right direction, and the momentum's sure to push you forward. A clear vision of the brand is important, and there will inevitably be trials and errors, but progress will also naturally come as long as you keep moving forward.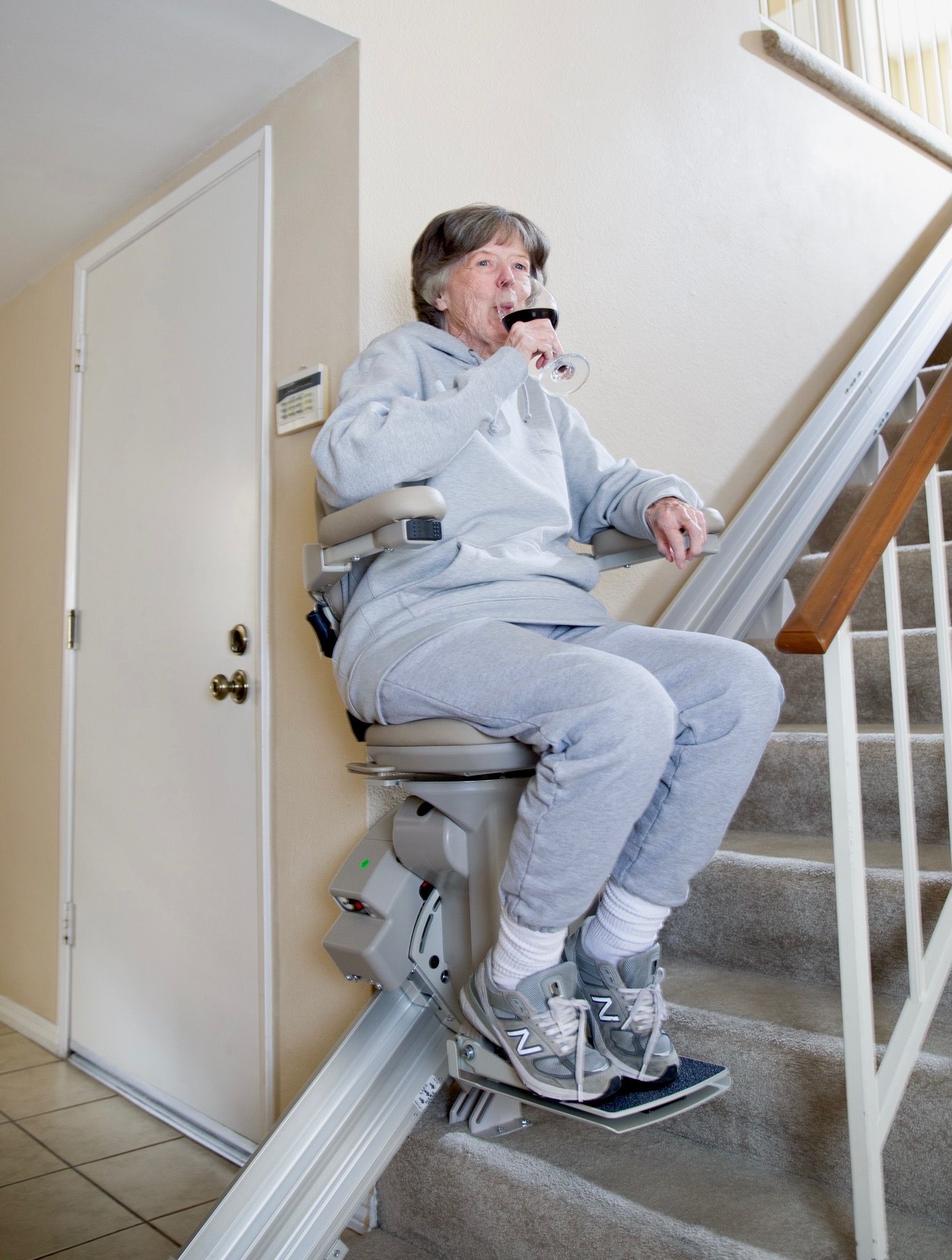 And for Street Grandma's founders, moving towards their vision is something that's definitely always a work in progress. As a participant in the fashion business, they're well aware of the mainstream industry's harmful effects on the environment, as well as its sometimes exploitative nature. This was initially a difficult thing to come in terms with, especially with both founders being avid fans of fashion and its inherent cultural and artistic value. It was in the tension between those two ideals that became their main challenge in setting up their brand, and eventually, they knew that the decision to be as low-impact to the environment as possible was a non-negotiable term for the business.
"Finding and choosing the lower impact option was non-negotiable to us. If we couldn't find it, it just meant we weren't looking hard enough. And we're really glad that we did this because in the end, we created a better look, higher quality product that will last longer."
As a steadily growing business, Street Grandma's creators also knew that another relevant aspect was to create a solid brand presence across all their channels – including their packaging. As an apparel brand, they wanted to deliver upscale, elevated, and carefully designed products, and when they came across noissue, they instantly knew that they'd found the right packaging that matched both their creative vision, as well as their sustainability efforts!
True to their signature branding, their noissue Tissue features sketches of some very cool grandmas.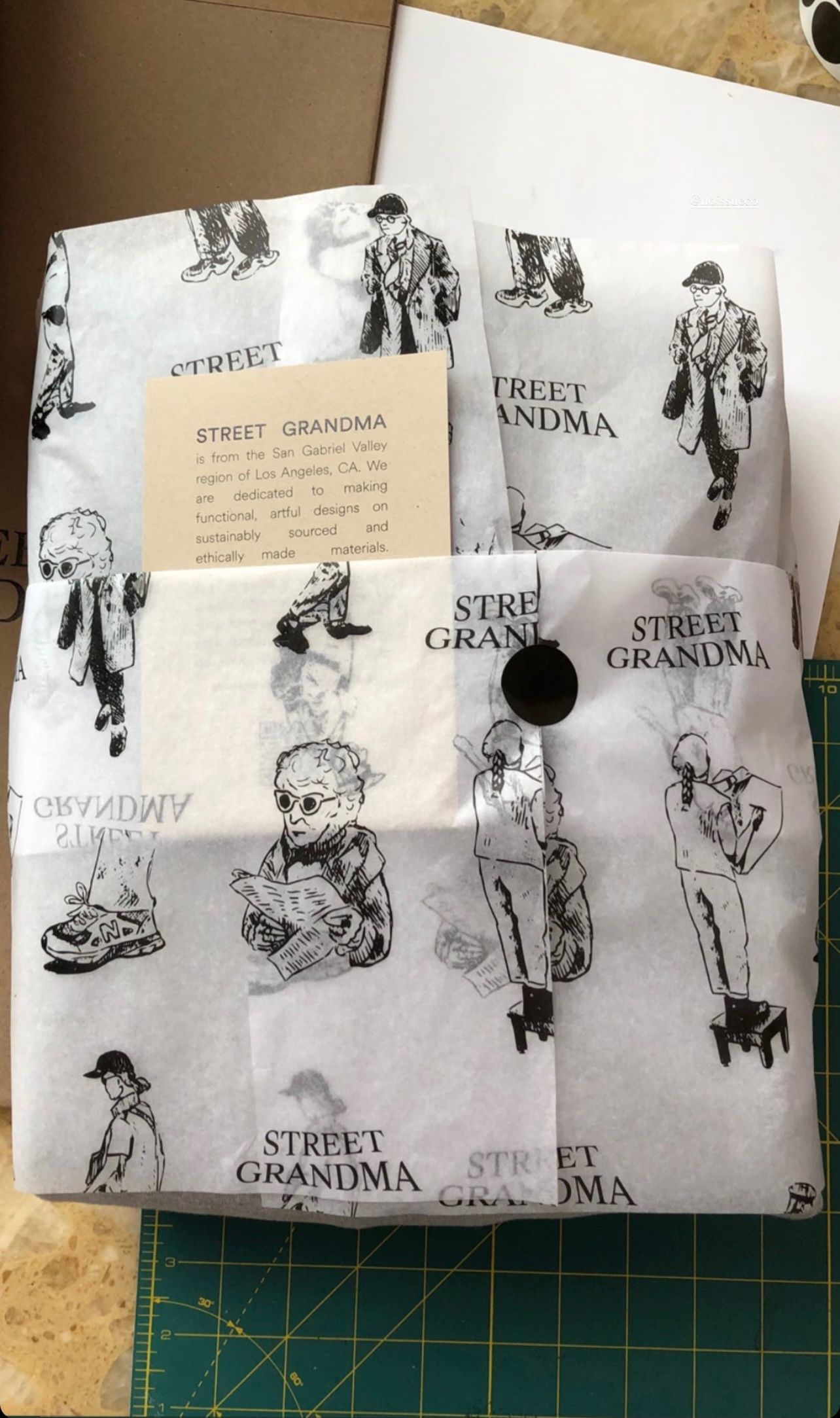 Grandmas in streetwear – who would've thought they'd make for a cool pair. And with their balance of artfulness, functionality, and sustainability, Street Grandma's definitely a brand that will never get old.
---
Find more of Street Grandma here:‌‌
Website: streetgrandma.com
Instagram: @streetgrandma
Like this story? Tell us yours! Share your brand story and love for your custom packaging and get a chance to be featured on the wrap! If you're a noissue customer and are interested, you can join the Eco-Alliance by clicking here and answering a few questions here.
Questions? Email us at ecoalliance@noissue.co.