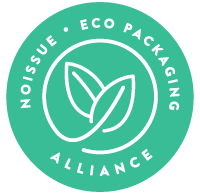 There's no denying that the past few years have taken their toll on everyone around the world. Whether physically, mentally, or emotionally, the effects of the global pandemic have undeniably changed the entire world as we know it. And one way that some people have been able to cope is through the simple, yet substantial, form of art. Whether you're on the creating side or the appreciating side, there's no denying the inherent nature of visual art to be able to connect people, no matter where they are across the globe.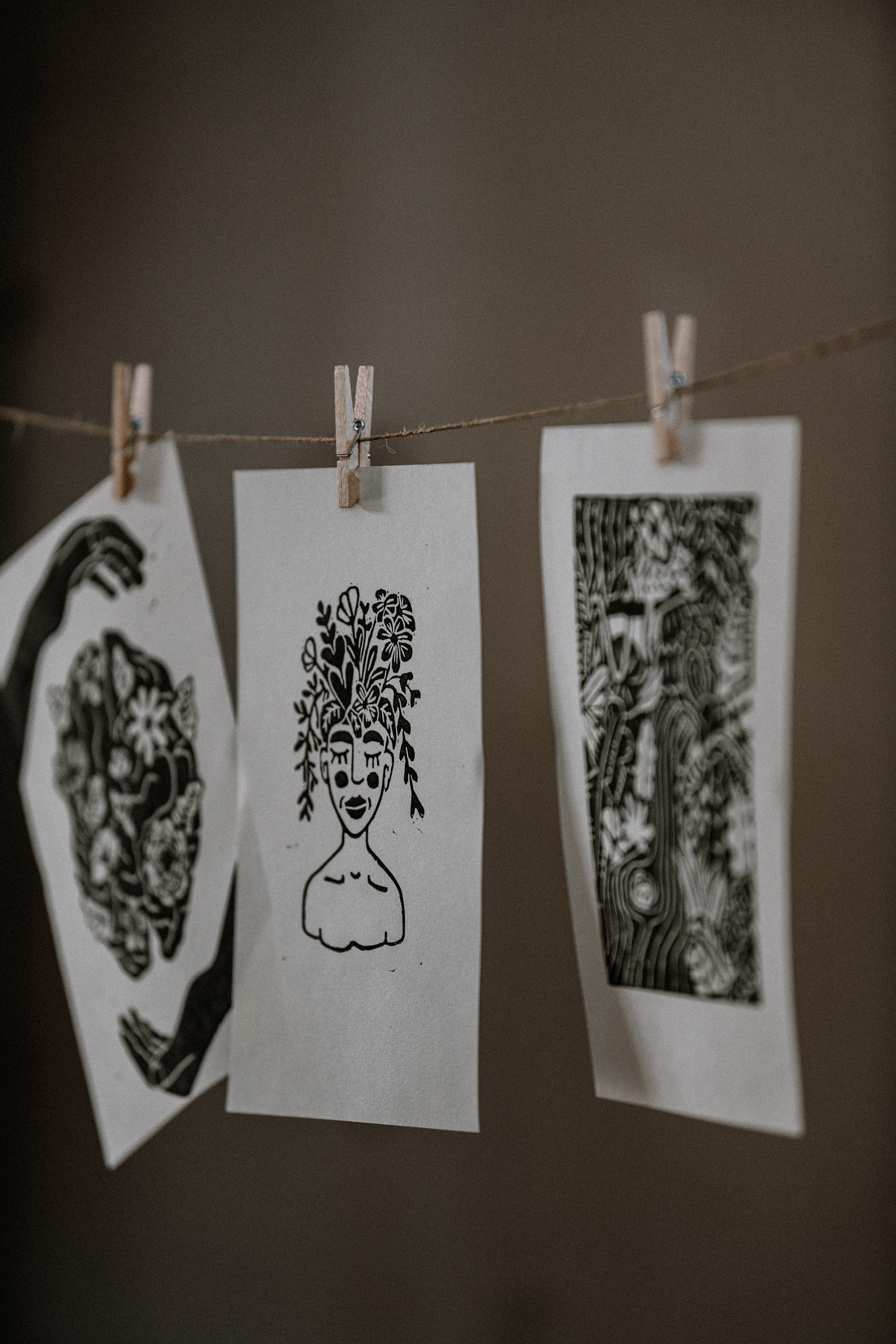 And one of those people who lie on the creating side of art is Talina. An illustrator, graphic designer, and printmaker based in Switzerland, Talina is the woman behind the talinolou website, as well as the Etsy shop of the same name. And indeed, in looking through Talina's many illustrations—which you'd find in the form of tote bags, T-shirts, and as art prints—you'd immediately get a sense of who Talina is as an artist. With illustrations of characters and figures that take inspiration from the natural world in mostly monochrome color palettes paired with little life affirmations, Talina creates an entire world of her own through her art, that looking through her website is almost like stumbling into an alternate dimension or accidentally opening the door into a little art studio.
That was something that was always important to her from the very beginning. Although she only began her business a little over a year ago, it was always clear to her from the get-go that all of her prints and illustrations would be in a style that was distinctly and recognizable hers, and that would represent her and her interests. That said, accessibility to her art was still equally as important, and as a brand owner, her mission and vision are to create affordable handmade prints with messages that inspire people.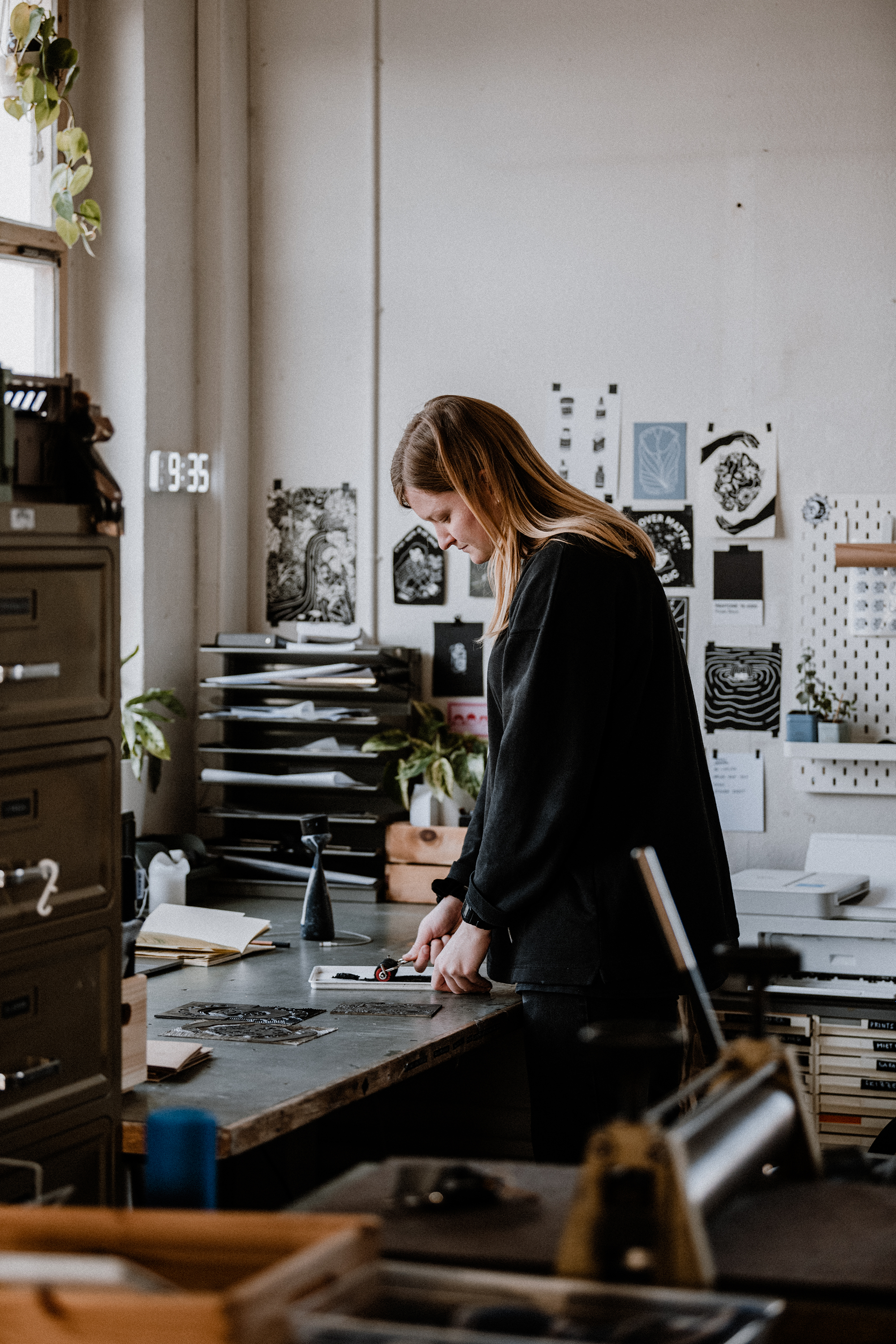 As an artist, much of Talina's work is noticeably inspired by elements of the natural world—from plants and flowers to pairs of suns and moons, all designed in her distinct style—and as a brand and business owner, she's taken it as her responsibility to help care for the natural world, too, in her own way. As Talina shares, sustainability was always a big thing for her and her brand, and from the day she sent out her very first order, she knew it was necessary that she use as little plastic as possible in her packaging. Since then, she's happy to share that 90 percent of her packaging is now plastic-free, and she's currently working on finding a sustainable solution for the remaining 10 percent!
"Now 90% of my packaging is recyclable and I'm very proud of that. (working on finding a solution for that 10%). I think it's important that everyone does their part in reducing waste on this planet."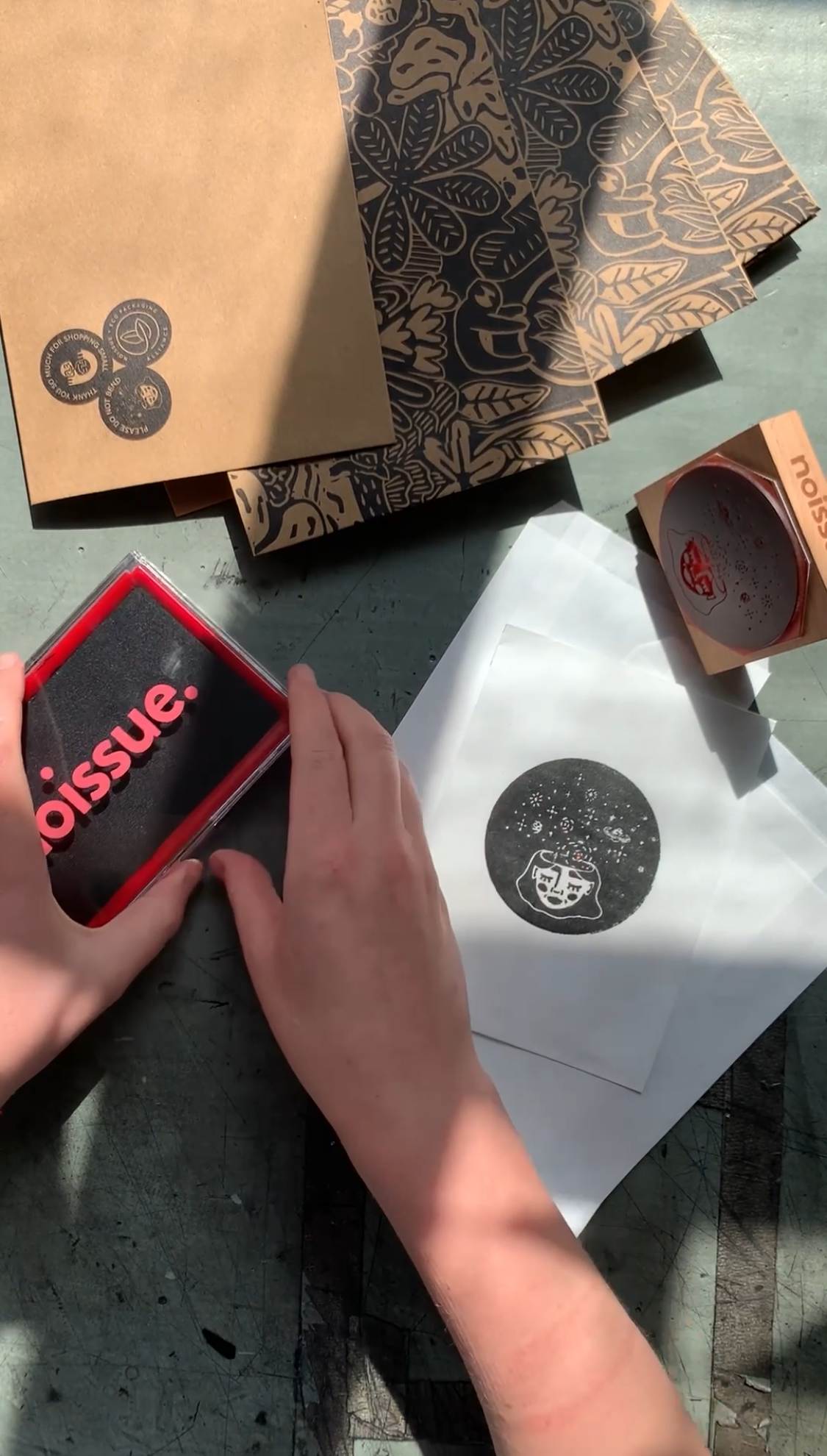 With that, when it came to sourcing packaging for her products that allowed her to showcase her unique art style through her brand and still stay as sustainable as possible, Talina was happy to have partnered with noissue! As she describes, she initially caught wind of noissue packaging while scrolling on social media, and soon made the decision to collaborate with them for her own Stamp and Kraft Mailers, both entirely customized with her designs and entirely earth-friendly, of course! Besides those, she's also since had her illustrations printed on her own noissue tote bags, too!
Aside from taking these steps towards becoming a more sustainable brand, Talina's also part of the noissue Eco-Alliance, where not only does she help contribute to reforestation with every order of her noissue packaging, she also gets to be alongside other like-minded brands that are also dedicated towards building a more sustainable future!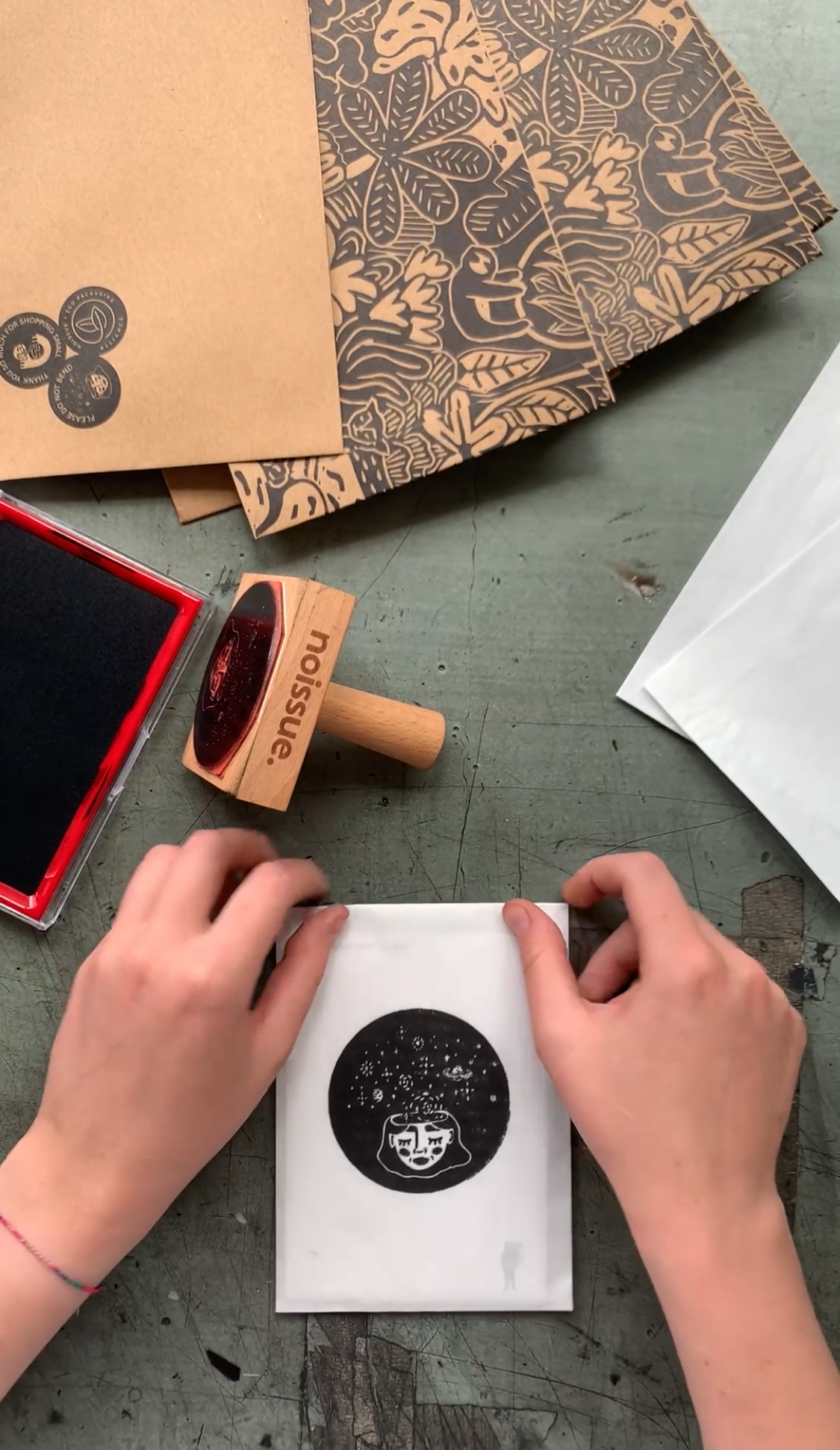 She definitely continuously puts in little efforts to become even more sustainable as her brand grows, and besides noissue packaging, she also implements such practices in the day-to-day running of her brand as well, such as reusing old cardboards as protection for her prints. Although they may seem like miniscule efforts, they definitely have substantial impacts in the long run in leaving as little harm on the environment as possible.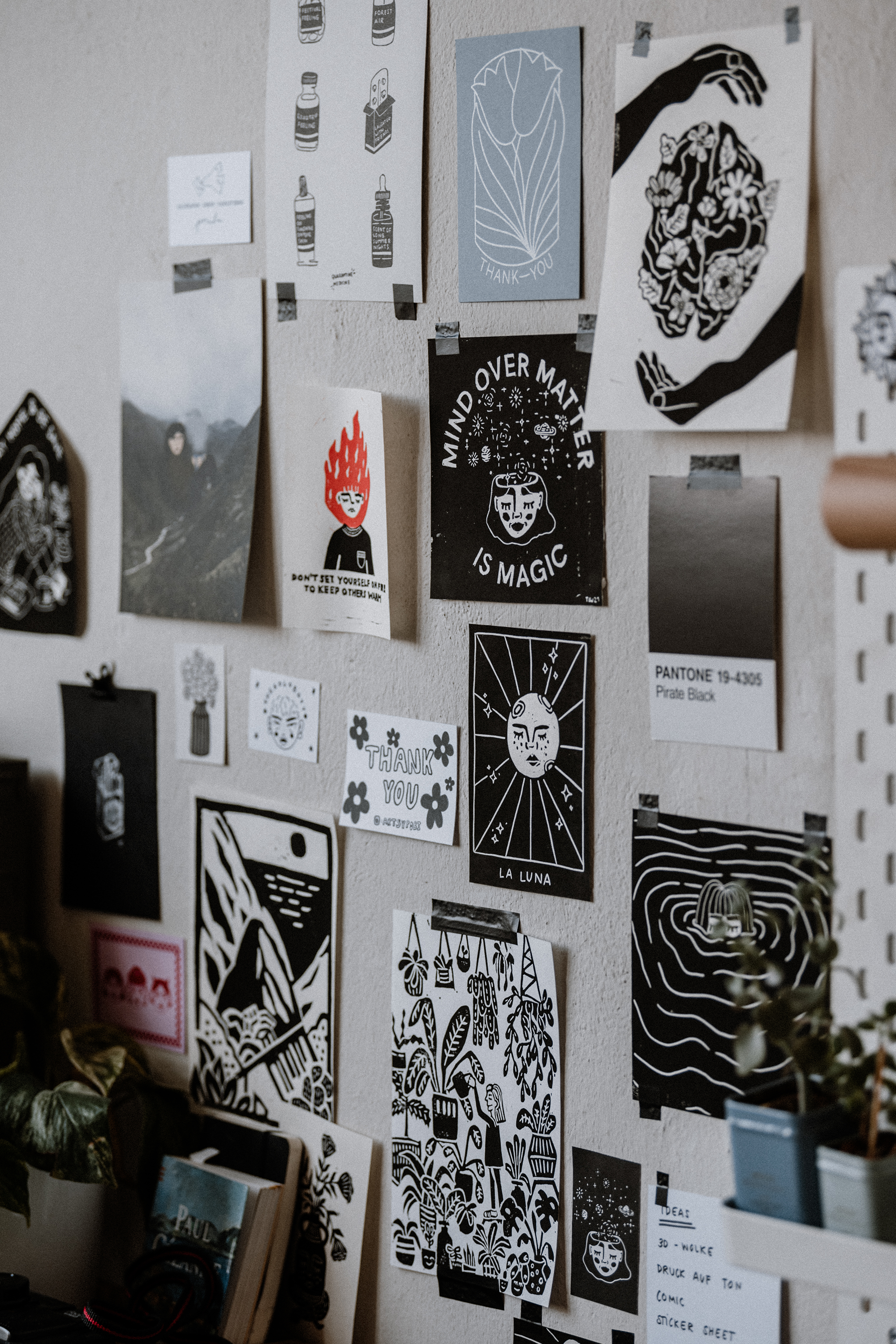 With her distinctly recognizable art style, every single one of Talina's prints are definitely memorable and unique on their own, and that's definitely the biggest thing that sets her apart in the industry. But besides that, she's also aware of the power of a good unboxing experience, and therefore makes sure she goes the extra mile when packaging her prints and products, so that all of her packages can always feel like gifts for her customers!
Being an illustrator, designer, and printmaker definitely isn't always the easiest feat, and one of the biggest challenges Talina encountered was in adapting to her new identity as both an artist by nature, as well as a brand owner. In particular, at certain points during the creative process of making her art, she soon found herself thinking about what her customers would like first and foremost, but then quickly realized that it wasn't the best mindset for her or her brand. Instead, she focused on staying true to herself and creating what she was passionate about, and soon enough found her own community who appreciated her one-of-a-kind style! It's definitely a valuable lesson she's learned as an artist and brand owner, as well as her biggest piece of advice for other artists who also hope to make their own marks in the world—particularly, to start slow, not to expect anything, and not to compare yourself with others!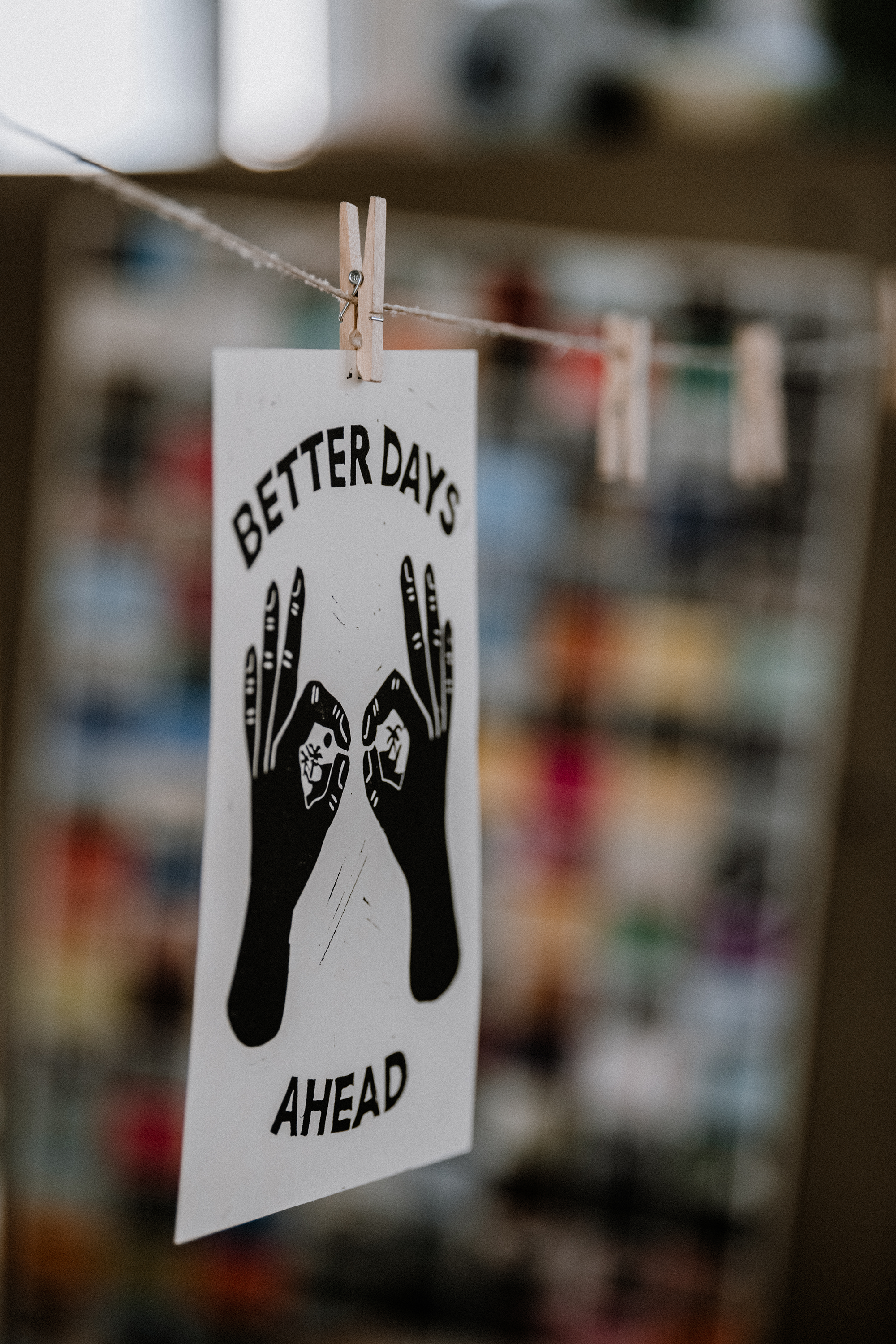 With her distinct art, dedication to inspire people, and her heart for protecting the planet, Talinolou is definitely a brand that we Talino-love!
---
Find more of Talinolou here:‌‌‌‌‌
‌‌‌‌‌‌‌‌
Website: talinolou.com
‌Instagram: @talinolou
Like this story? Tell us yours! Share your brand story and love for your custom packaging and get a chance to be featured on the wrap! If you're a noissue customer and are interested, you can join the Eco-Alliance by clicking here and answering a few questions here.
Questions? Email us at ecoalliance@noissue.co