Whalebone is a self-proclaimed publisher of fine print things. We had a chat with the team that was both humorous and thought-provoking, the balance that Whalebone consistently strikes.
Tell us a bit about Whalebone Magazine's origin story — how did the publication come about?
A long long time ago (or just before summer 2015, if you consider that a long time—some do) we had just produced a print magazine and created some hand-crafted clothing in Montauk, NY with our friend Jesse James Joeckel. The idea was to put something tangible out that celebrated print and analog things, but most of all, being human. Then we bought a van and things grew from there. The van seemed like a good idea at the time, but then when we learned that some vans are better at collecting parking tickets than they are at driving and delivering magazines to surf shops and coffee houses and hotels it started to look like a worse idea. At some point we opened a pop-up dive bar called The Boneyard on New York City's Lower East Side and then a place to read magazines in Montauk that wasn't a dive bar but had the same name and a shop on Bleecker Street in the West Village that has been a few things. Along the way, Whalebone has been privileged to be able to spend time and do projects with some amazing humans.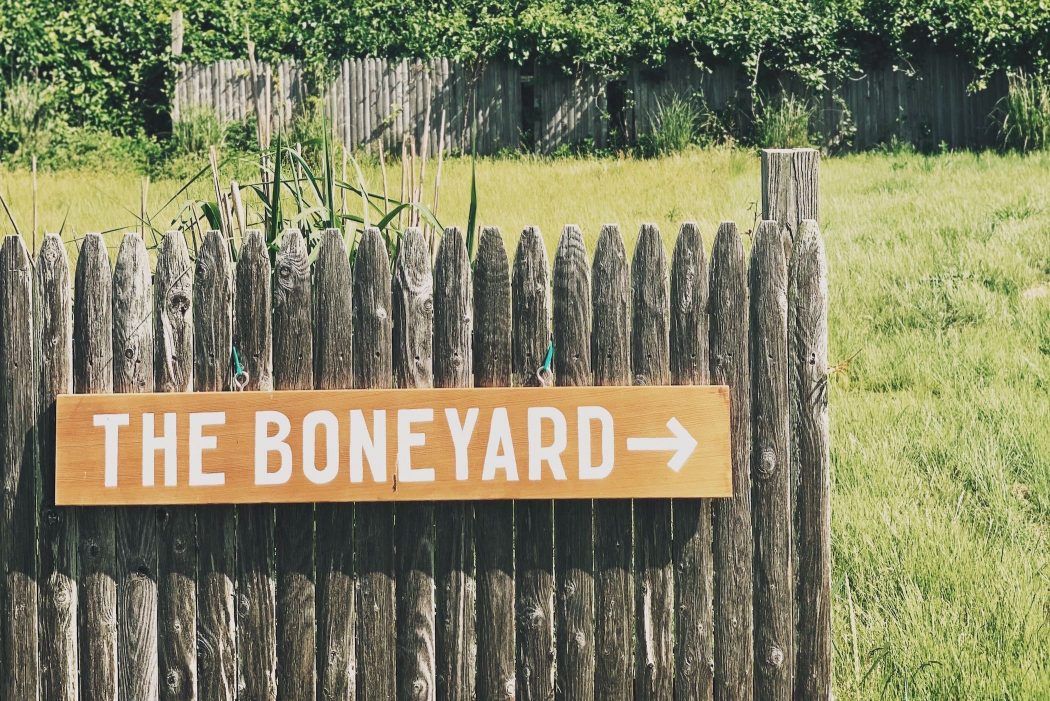 Your about us page is quite unconventional in terms of not going into detail about your brand and what it stands for. What do you think your readers enjoy most about your brand, and how do you think they'd describe it?
Funny you should ask. We asked them just that this year and they really were kinder than we thought we deserved, saying things such as: "If you could swim in the feeling that Whalebone gives, it would be the perfect temperature water;" "A magazine that not only has the highest quality content, but also makes you feel like they're your friends because of the humor, openness and passion;" "Nat Geo's cooler, more laid back younger brother;" and "Easily the ninth-best magazine in the world."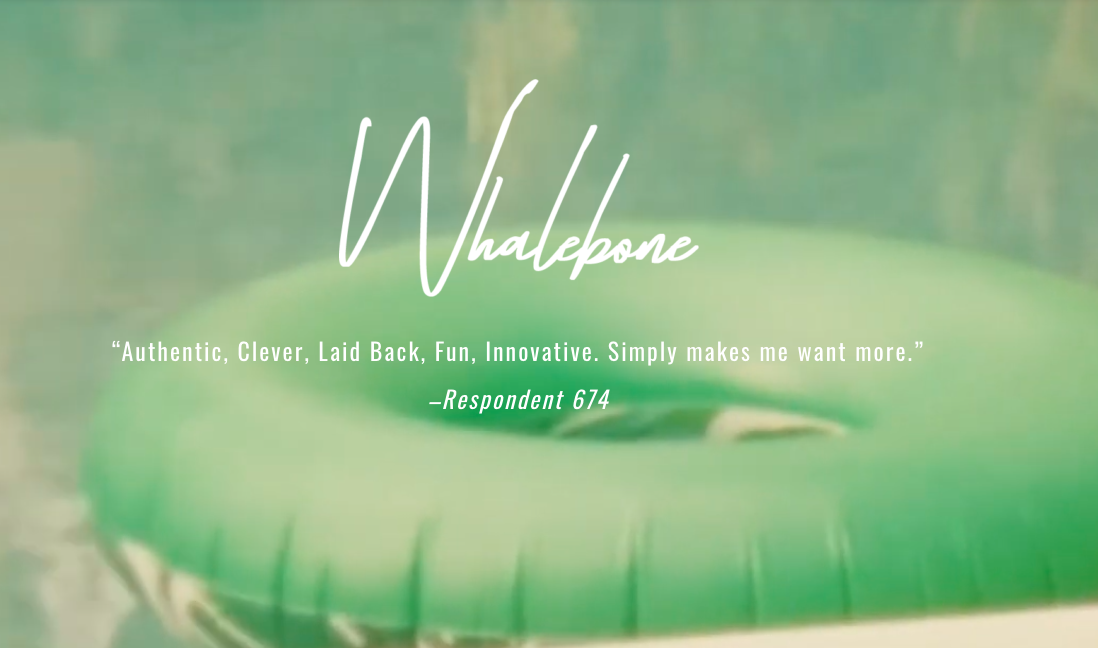 What does a day in the life of a Whalebone editor look like?
They spend a lot of time mopping up, cleaning the sink and making sure the leaves are out of the gutters, in addition to trying to keep the interns safe when they scrub out the piranha tank. After losing a couple (interns, not piranhas) a harness system was installed, which gives the editors more time to write the newsletter, edit stories on the website and indulge in high stakes games of flip cup on the 14th floor.
Quick draw: what is the most memorable or impactful piece Whalebone has produced?
That would be really difficult to say. The Mexico Issue, that came out when some people were saying we should build a wall between our countries but celebrated in a positive way the people and culture of our nearest southern neighbor and for which one of our editors spent several hours crossing the border from Tijuana back to San Diego, is a good 'un that a lot of the team seem to like. But it might be darn near impossible to narrow this down to just one piece.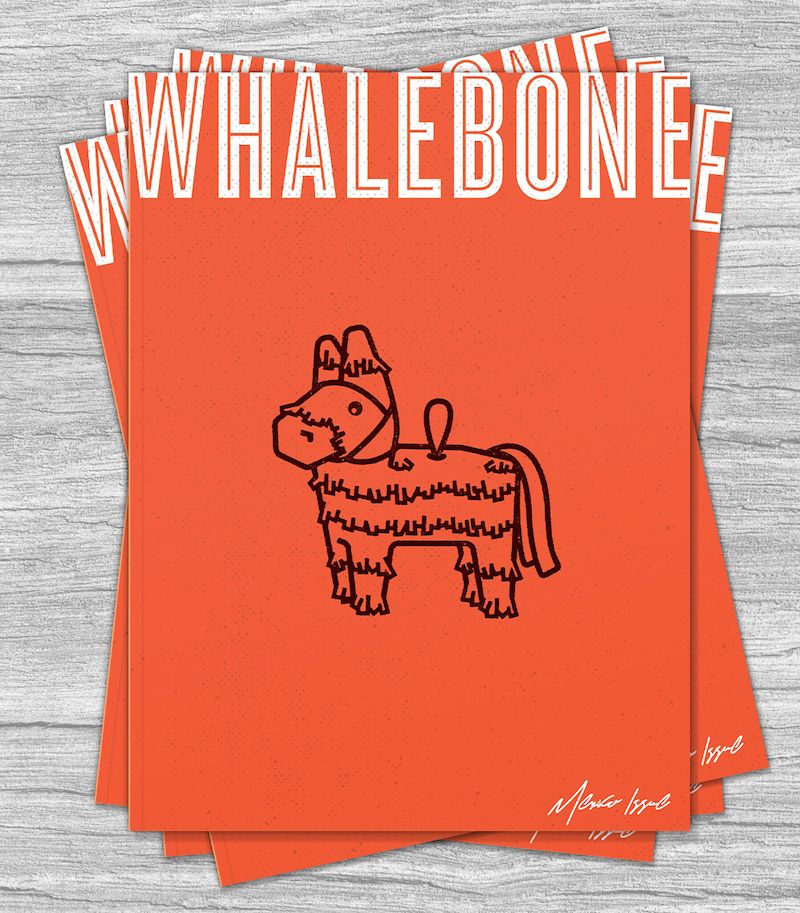 What values are the Whalebone team guided by? How do you communicate these values and your brand's purpose to your community?
The magazine, website, events, shops and popups, social media and email newsletters are all there to put a little fun and joy in the world and make people feel good. We launched The Afternoon Delight in March after the world jumped into a volcano to, as you may gather from the name, give a little dose of delight each afternoon (and also give a reason to regularly reference this song by the Starland Vocal Band). People seem to like it. The song, but the emails, too.
How do you strike the balance between offering print and digital content? What are the challenges and advantages of each channel?
The print magazine has always been at the center of what we hope are a rich set of offerings, and while the idea may start with print (as it did when we turned The Dive Bar Issue into an actual dive bar) sometimes things go the other way around as they did when we launched an international photo contest for photographers and it became a Photo Issue displaying entries from the Whalebone Magazine Photo Issue Photography Contest for Photographers. We worry less about a balance of channels and more about what an idea or concept needs to get out there into the world in the way that's best. If that means burying coffee cans full of money and trinkets all over the world and then printing a treasure map in The Travel Issue and then people grabbing metal detectors and searching for that treasure in the real world and posting about their search to social media, well, then that's what it means.
Given the strong and clearly well-thought visual presentation of each Whalebone edition, what guided your decisions on packaging for the magazines?
The same thing that guides what's inside the magazine when somebody receives it and opens it or when somebody clicks to open an email from us or scrolls past an Instagram post from @whalebonemagazine: to bring delight. We ask, what's the feeling this is going to give someone when they see this envelope on their doorstep (or boat dock or whatever) and then what's the feeling they will have when they tear it open and see the cover and then what's the feeling they'll get from the feel of the paper stock and the cover and the feeling they will have from reading what's written on the spine and finally opening it and flipping through. Same set of questions for all of it, but some of it needs also to have a place to write an address and affix the appropriate amount of postage.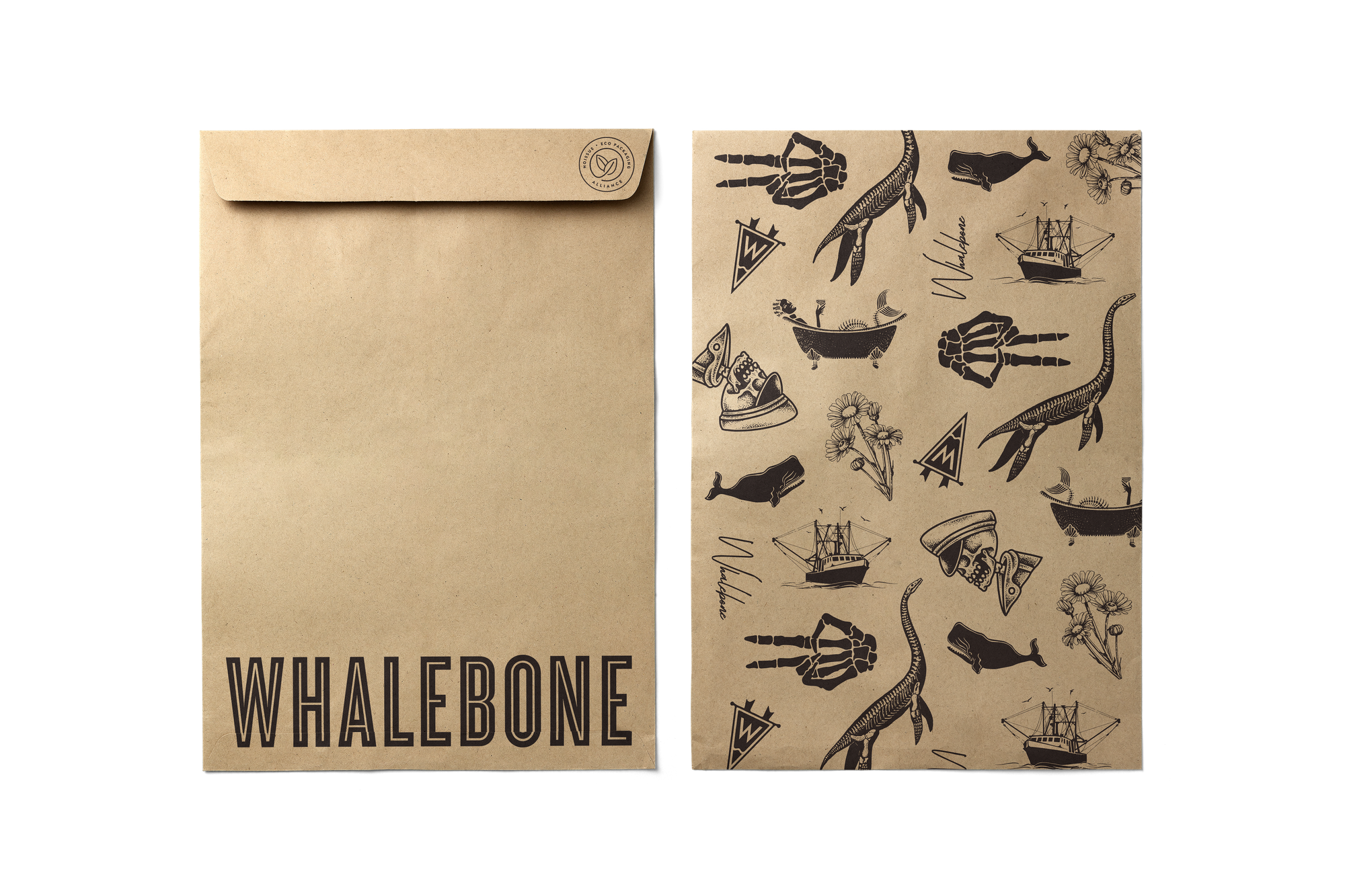 What are your key sources of inspiration for creative content? How do you keep fresh ideas flowing?
Regular group ayahuasca retreats seem to do the trick. But that is not always an option as the team is distributed across the country in Montauk, New York City, Florida and somewhere in Northern California (plus one contingent that mostly roams from coast to coast in a van that is not the Whalebone van). In the before-times we were lucky to be able to convene pretty regularly in the aforementioned places (especially Montauk, where we discovered shark cage diving in rough seas that approximately 75-percent of the team is prone to seasickness after being at Liars' until the wee hours and heading into 7–10 foot swells on a three-hour voyage) and some other places that are nice spots to retreat with your team.
What is one piece of advice you would pass along to small business owners or entrepreneurs who are working to build a brand voice?
Always tell the truth.