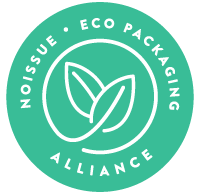 Wooden decors bring a magical touch to anyone's home! Its versatility and hominess match any traditional and contemporary space. It's also durable and environmentally friendly.
Jenna, the founder of The Home Maker, believes in the beauty of wooden decors. Her brand specialises in personalised wooden decorative keepsakes and currently stocks cake toppers, gift tags, milestone boards, and plaques lovingly handmade in Auckland, New Zealand.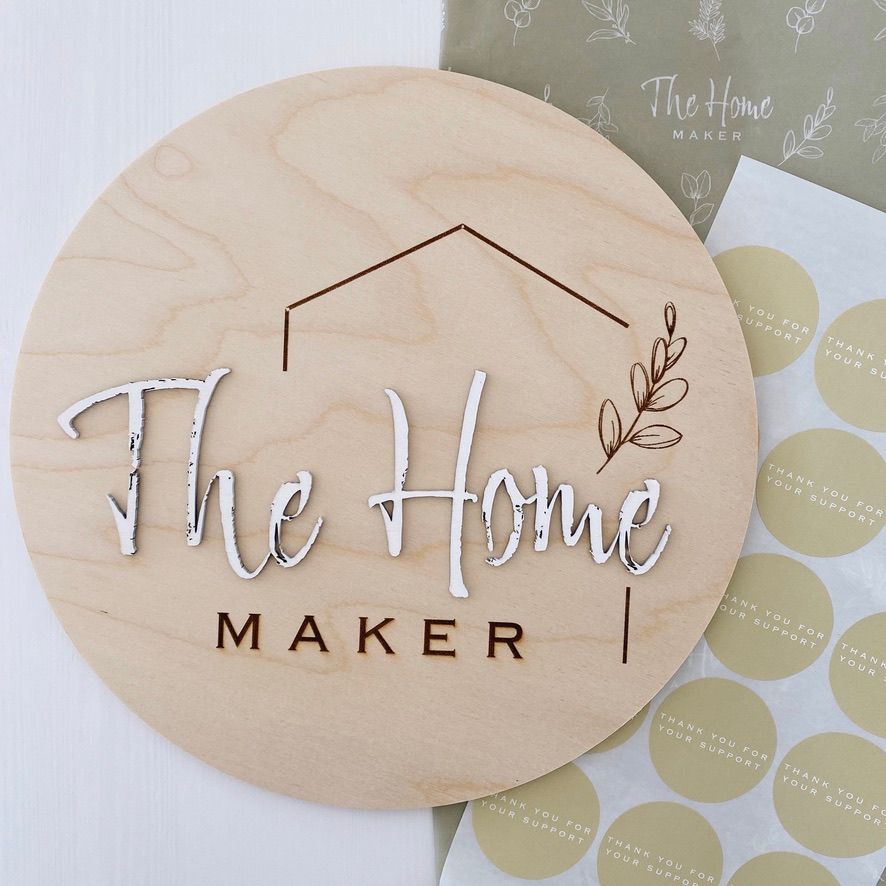 Jenna's brand mission for The Home Maker is to provide beautiful, bespoke decor pieces thoughtfully designed to help make any house a home. At the same time, her vision is to be a well-known, local brand in the New Zealand home decor market.
The founder has a degree in Communications and has worked in Advertising, specifically media, for eight years. She's always been interested in styling and home decor and has been thinking of starting a business. But it wasn't until lockdown 2021 that she finally took the leap and started The Home Maker. She initially set up The Home Maker as an avenue to channel creativity whilst on maternity leave. But soon, she decided not to return to her full-time job to spend more time at home with her son while he was little.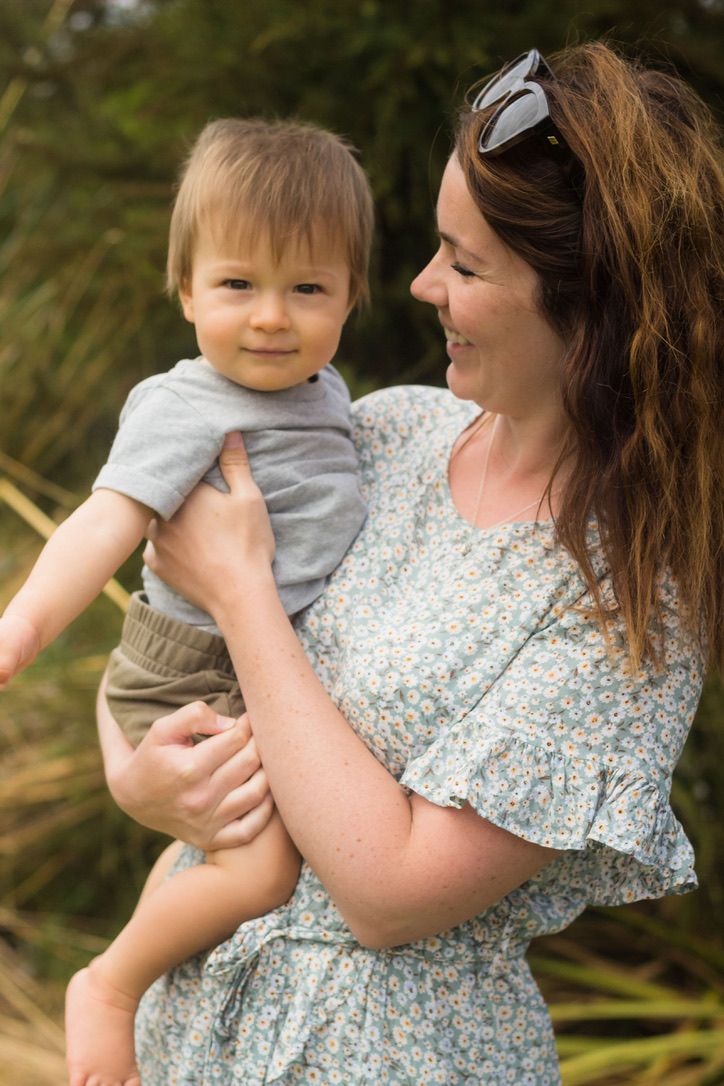 It wasn't the easiest journey, however, with The Home Maker beginning its operation whilst the country was amid a 6-month lockdown. At the start, it was great as Jenna had extra time on her hands to focus on getting the setup done, but when she needed to source materials and start making products, she faced huge delays. This became a major setback, and she ended up launching the business a lot later than she'd hoped, with only two products.
In terms of coping, she took comfort in the fact that she was working to her timelines. It was also reassuring to know that she wasn't alone in this, as everyone was experiencing the same thing during the pandemic.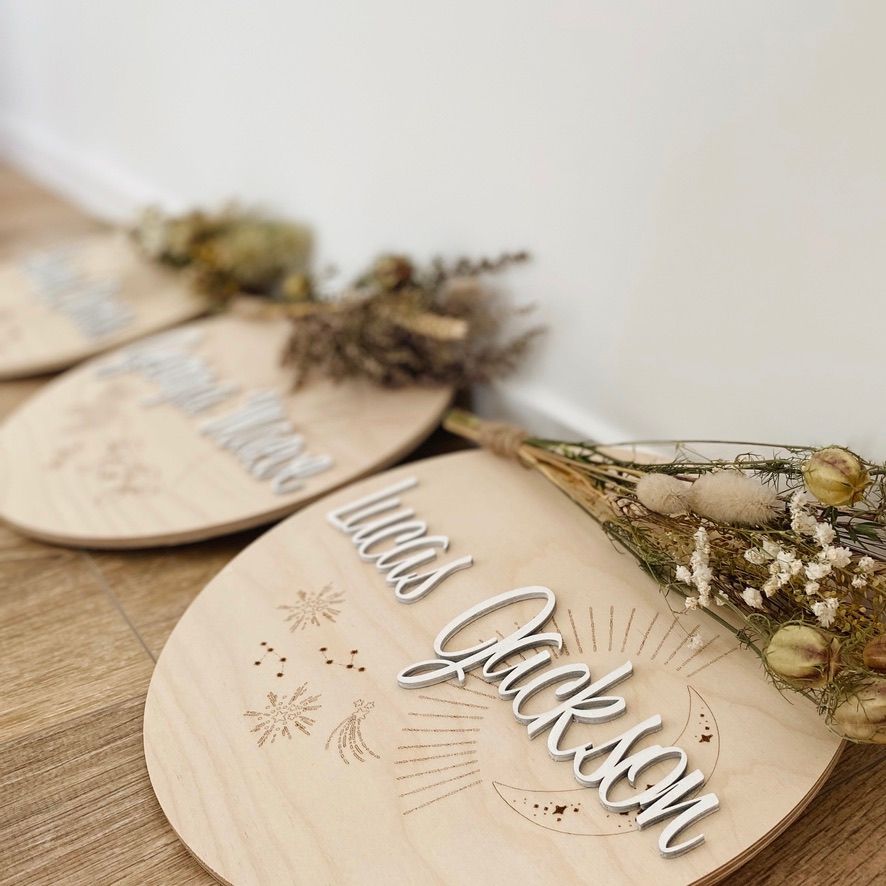 The Home Maker's point of difference is reflected in their brand mission. They focus on quality over quantity and only stock a small range of deliberately designed products.
"We believe it's more important to focus on a few key items and to do them well."
Sustainability and working with natural materials are very important to them. Items like their cake toppers, gift tags, and milestone boards are made from FSC-certified poplar. Their plaques are made from FSC-certified and PEFC-certified birch plywood, and some also feature seasonal dried florals, which are sourced from their walks around their neighbourhood and local flower markets. Jenna shares that as long as dried flowers are kept out of direct sunlight and away from curious hands, they have a very long life span. All their products are high-quality keepsakes designed to last. And to top that off, it's also important for them to source sustainable packaging.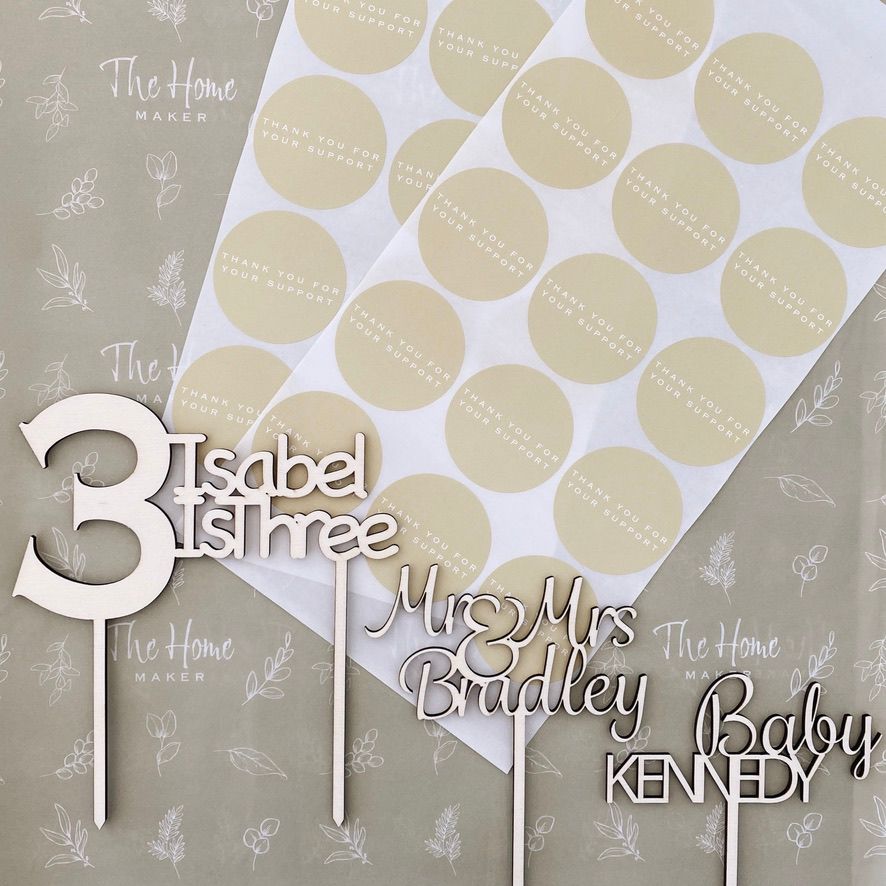 All of their packaging is environmentally friendly. They use local New Zealand suppliers for their courier bags and boxes, which are made from 100% recycled materials, commercially compostable, and 100% biodegradable. This is noted on their website so their customers are aware of their stance.
They also use beautiful branded noissue Tissue Paper and Stickers! Both are compostable and made from FSC-certified materials and printed with soy-based inks.
"noissue is the only supplier we've used for our tissue paper and stickers. The product range, website navigation and sustainability was an easy sell for us! I really like the initiative and it's something that aligns with The Home Makers values."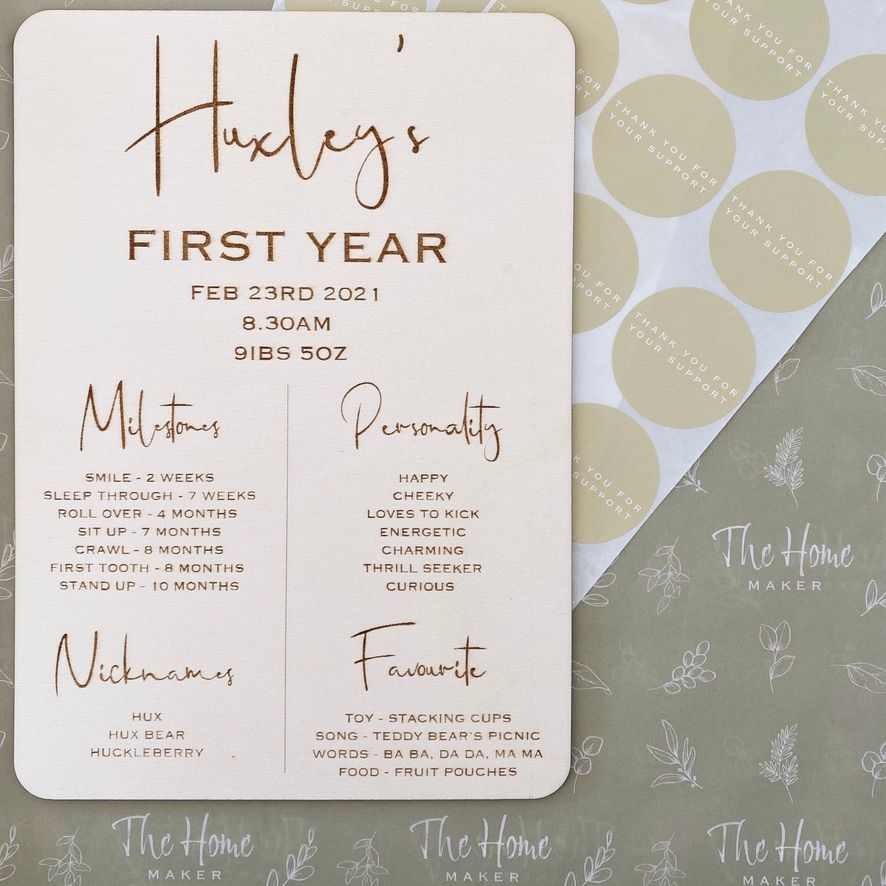 Looking through Jenna's charming masterpieces, it could be difficult to just pick out a favorite! But she says her name plaques that feature seasonal dried floral bouquets take first place in her heart. They're their hero product and come in three different designs. She spent a lot of time and energy in the early days perfecting these, and think they are a beautiful addition to any nursery.
To anyone looking at creating a shop like The Home Maker, the most valuable advice Jenna can offer is simple: "identify your point of difference, back yourself and your products, and give it a go!" She says, social media is also key, so make sure you have a clear, consistent social strategy that aligns with your brand.
---
Find more of The Home Maker NZ here:‌‌‌‌‌‌

Website: thehomemakernz.com
‌Instagram: @thehomemakernz
If you enjoyed this read, we bet you'll like this feature too:
Gathered In Style: Making Your Dream Events A Reality
‌‌
‌Want to share your story? We'd love to hear it! Join the Eco-Alliance here and share your deets with us here to get a chance to be featured on The Wrap!
Questions? Email us at ecoalliance@noissue.co