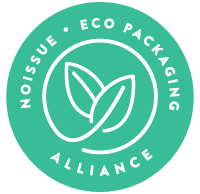 Food is a universal gesture of love and care. Whether it's cooking's therapeutic effect on chefs or the occasion of sharing a meal with loved ones, food has a novelty that shouldn't be compromised, even if it has to be healthy. Chloe Graffeo, the owner of The Little Kitchen, has always loved making food and sees plant-based dishes as new challenges to encourage healthy eating rather than a restriction. She wants people to feel satisfied and energized after a bite of her vegan food at The Little Kitchen wrapped in noissue FoodSafe Paper!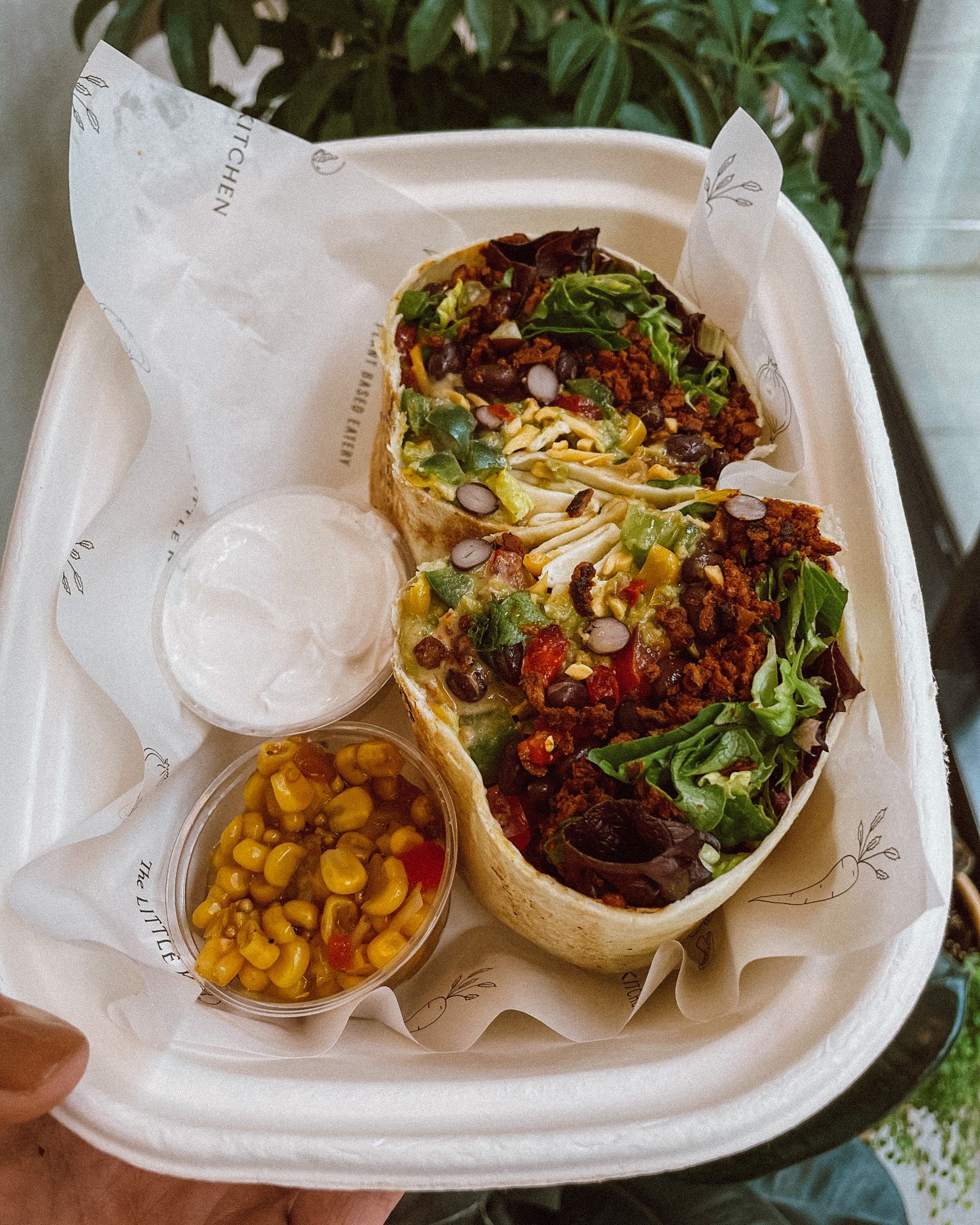 Chloe started The Little Kitchen when she was 22 years old and fresh out of college. She always loved cooking and baking with her mom and saw that not a lot of food trucks offered vegan food in Columbus, Ohio. Chloe saw an opportunity and launched The Little Kitchen to bring vibrant, filling, and satisfying plant-based food to the area. After three successful years with the truck, their customer base grew – so Chloe decided to set up a permanent location inside The North Market, a community-based public market full of local restaurants and vendors.
It's The Little Kitchen's goal to be a light to others through their food and principles. They love getting to know their regulars and focusing on positive customer interactions with the intention of educating them on plant-based alternatives. And branding is a huge part of this! The extra details make all the difference and, especially in a social media-driven world, custom packaging elevates food photos and creates a stronger memory. Chloe sources her FDA-approved FoodSafe Paper from noissue because it's customizable, compostable, and recyclable! Together with her sister, a.k.a. The Little Kitchen's amazing graphic designer, they designed their FoodSafe Paper with their hand-illustrated logo for a clean, classic, and inviting look. They chose noissue because it's also very easy to order and reorder with their friendly customer service.

"You never know the day someone is having, or what they are going through in life and if we can deliver joy and a brownie batter milkshake then we have done our job."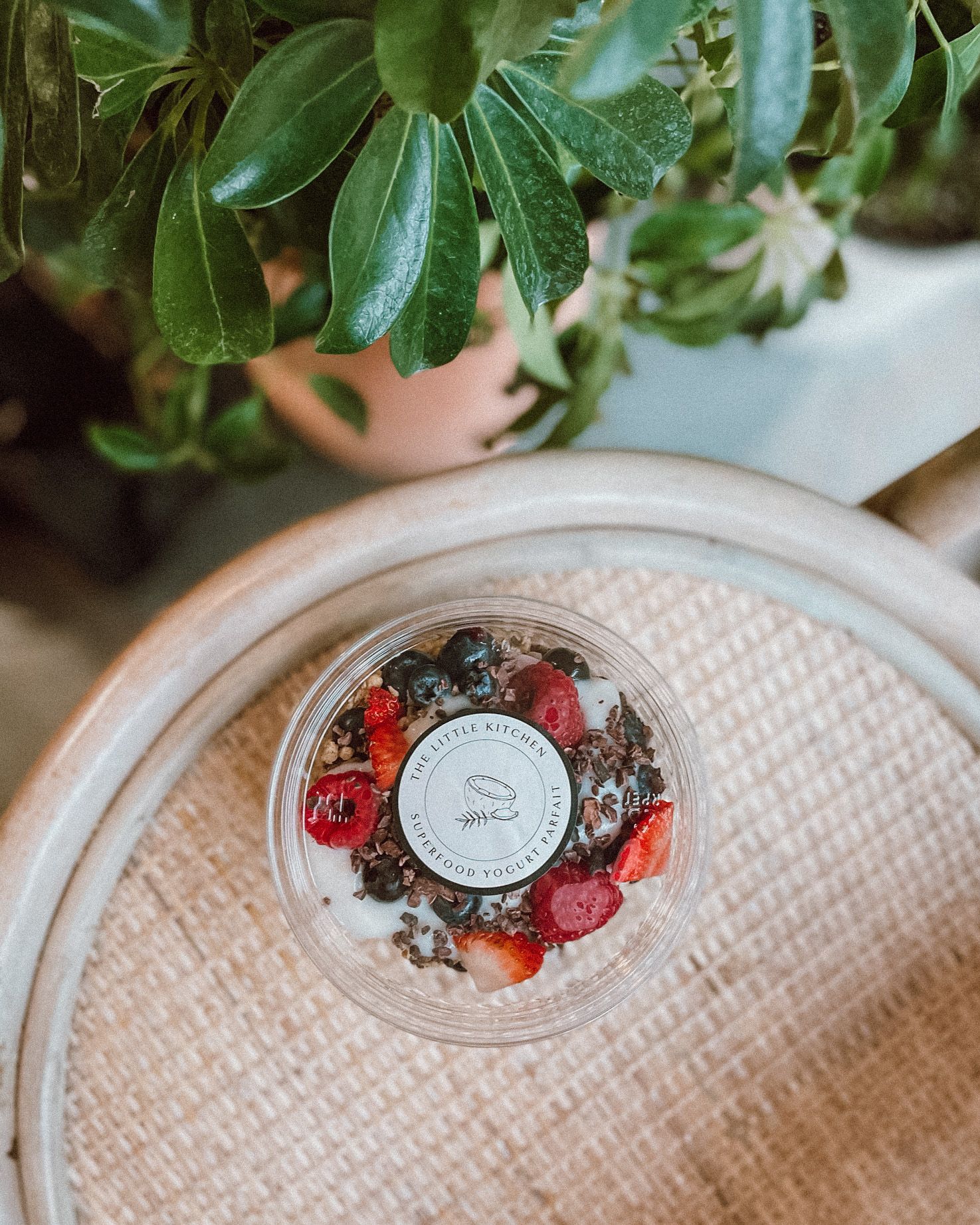 Chloe started The Little Kitchen as a one-woman show, so it hasn't always been a smooth ride. Fortunately, she had the help of her mom and sister to organize events and prepare food. She loved working with them as they were amazing at knowing the brand and what they stood for. As the business grew, so did the team. Chloe had to learn how to delegate tasks and give up control over every little thing. Her advice to other business owners is to not be afraid of seeking help for areas that they're not confident in. As a leader, it's important to have a clear vision of your day-to-day tasks and figure out what needs to be done to achieve each goal. And you can't do all of that alone, so it's vital that you collaborate with your team and ask for help when you need it.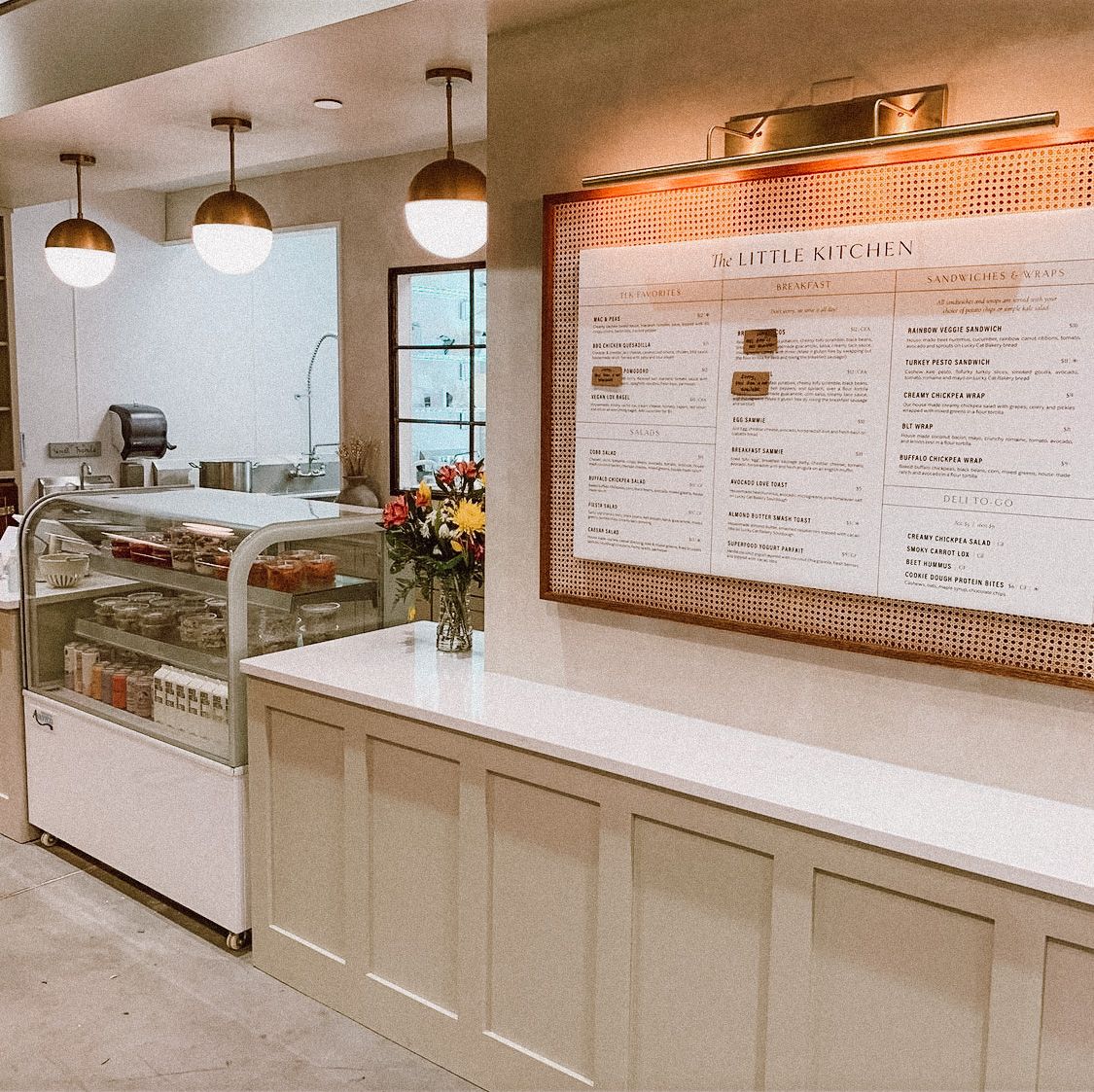 The cool thing about food is that there are so many different techniques and cuisines that you can explore, even with vegan ingredients. One dish from The Little Kitchen that Chloe would love everyone to try is their Caesar Salad. They use a homemade cashew-based dressing with kale and mixed greens. Throwing in some Brussels sprouts, shredded vegan parmesan cheese, and sourdough croutons, and avocado and hemp seeds at the top, their Caesar Salad becomes a filling meal with the perfect flavor and texture combinations!
From delicious and energizing dishes to healthy and vegan ingredients, we can tell that The Little Kitchen goes the extra mile for vegan food enjoyers and beyond. Whether it's a filling salad for lunch or a doughnut and milkshake on the go, The Little Kitchen is making vegan something that you will definitely crave!
---
Find more of The Little Kitchen here:‌‌‌‌‌
‌‌‌‌‌‌‌‌
Website:‌ thelittlekitchencbus.com
Instagram: @thelittlekitchencbus
Like this story? Tell us yours! Share your brand story and love for your custom packaging and get a chance to be featured on the wrap! If you're a noissue customer and are interested, you can join the Eco-Alliance by clicking here and answering a few questions here.
Questions? Email us at ecoalliance@noissue.co