Founded in 2011, UK's first gourmet marshmallow company -The Marshmallowist- has been at the forefront of setting confectionery trends. Crafted by Paris trained chocolatier Oonagh Simms who, along with her sister Jenny, combines classic confectionery with unexpected flavors and bold design.
Here is Oonagh Simms on her journey of fun concoctions, giving back, and going sustainable:
"I moved to Paris at 18 and trained in patisserie and chocolaterie. After 4 years I returned to the UK to live in London and began working for a luxury chocolate company. It was then that I realised something was missing in British confectionery."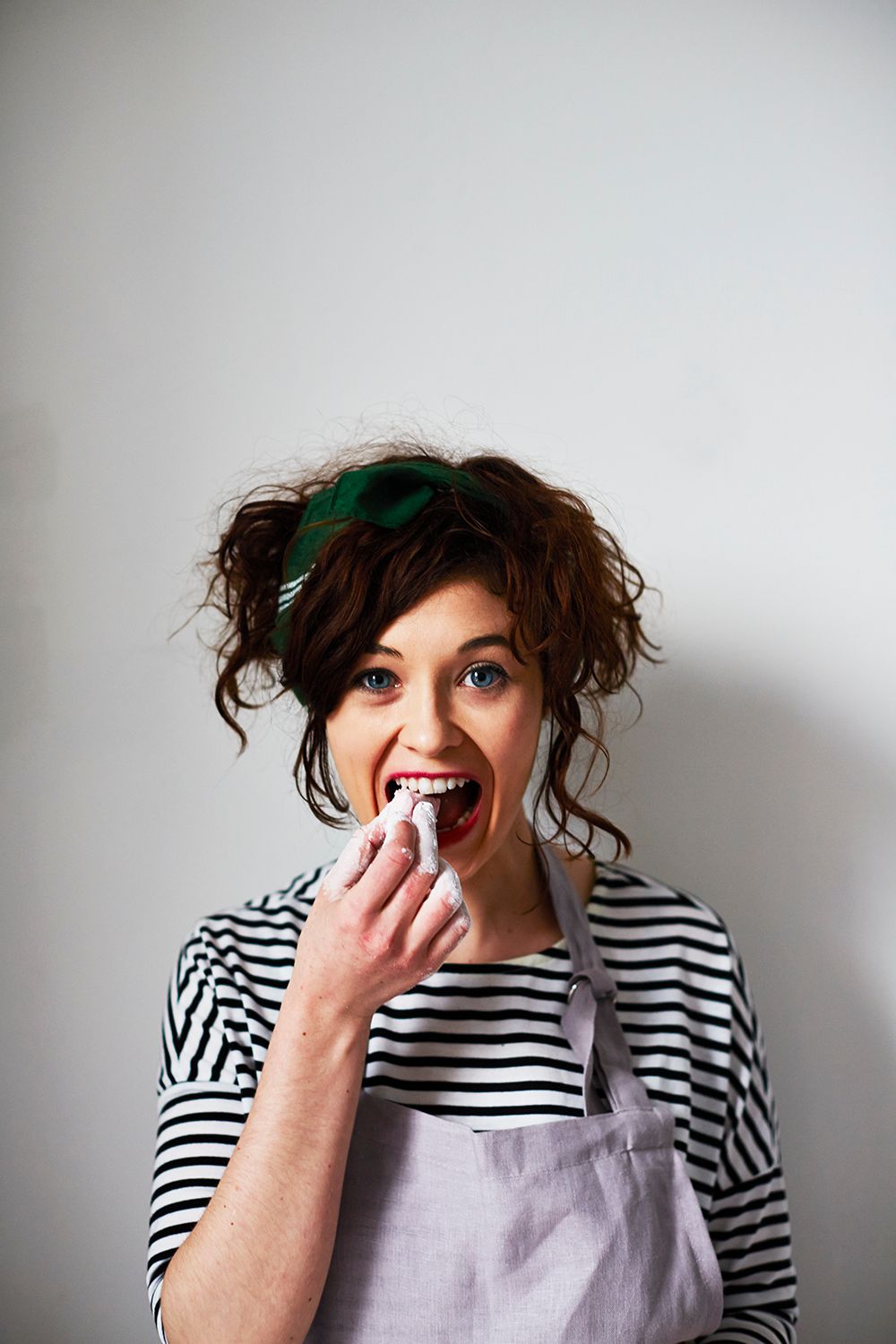 "In Paris, fruit marshmallows were a common sweet treat in patisseries and luxury food stores- but not in the U.K. I loved them and spent evenings playing with different flavours- inspired by cocktails or unusual desserts pairing herbs and spices with seasonal fruits. The marshmallow recipe I created is perfect for carrying flavours because it doesn't use egg white and is soufflé-like in texture so you can taste the different layers and notes of the flavour develop as you eat them."
"My business has grown from a market stall on Portobello road to being stocked in luxury stores, restaurants and bars across the UK and Europe. We also have a growing online store. I now run the business along with my sister Jenny and our fabulous kitchen and event team."
It's very important to us that everything is perfect.
"I have to try and make time in the week to be creative and experiment and try sticking to it. It's really easy to let spreadsheets and emails get in the way of creativity and you have to be strict and realise that being busy isn't what grows a business. You have to remain passionate and interested in what you do."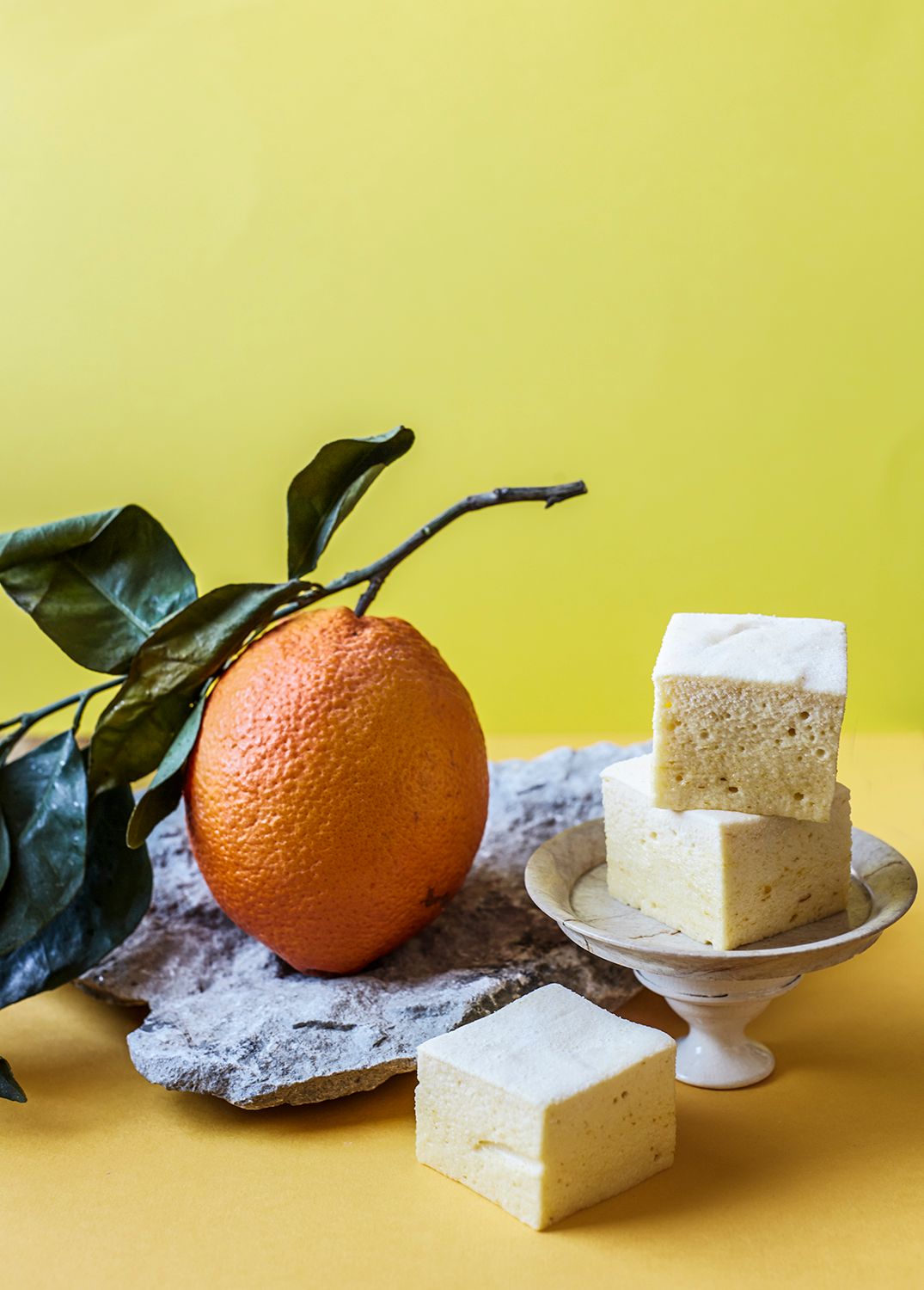 "Having a sustainable company means everything to us- but this means all aspects of sustainability. The social problems associated with the food industry are pretty well known… from poor agricultural wages to questionable industrial policies, the environmental impact to price fixing. So I feel that if I'm going to have a food company it can't add to these problems. That doesn't mean just sourcing ethical ingredients but these wider considerations too. We pay a living wage to all our staff and as a female-run business, we actively promote the progression and upskilling of women at every level. Every year we give a charitable donation of our sales to a different women's charity."
"Environmentally, all our packaging is produced in the UK by a company who specialise in sustainable packaging. We only ever print using environmentally sound materials and methods. We only ever use FSC certified cardboard and paper products within our packaging and serving materials. The paper and card is made from using wood that comes from FSC certified forests, or from recycled materials."
"All of our unsold or unused food produce goes directly to the Real Junk Food Project- an organisation that uses food that would otherwise have been discarded to produce meals and food boxes to the local community."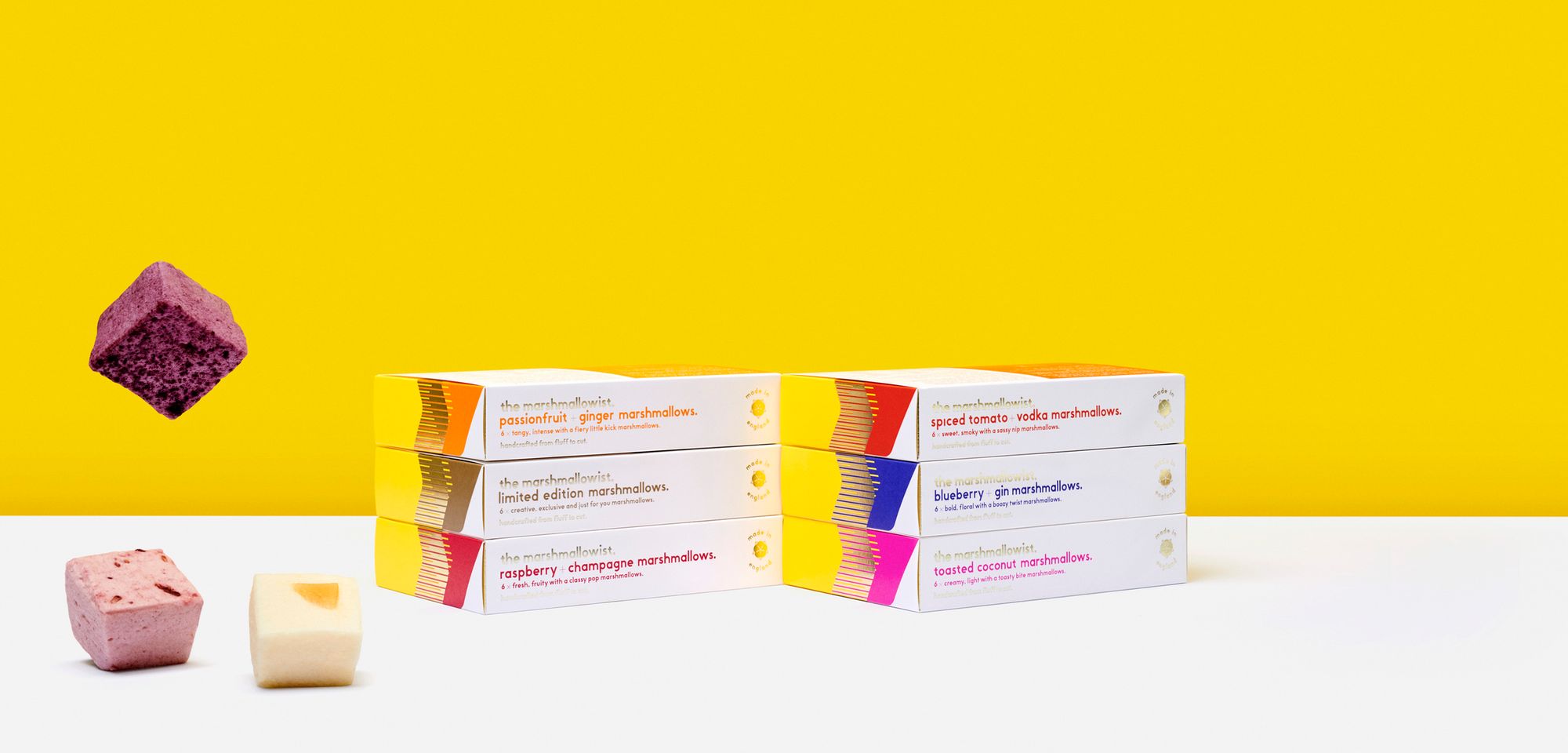 "I wanted our marshmallows to sit in luxury food halls alongside the worlds best chocolate brands and be bought as a treat or a gift."
"There are so many sensible decisions to make about packaging and branding if you want to sell a lot of marshmallows and I probably haven't made them… things such as having boxes with windows to see the product or a picture of me making them on the back of the packet but that's not our brand. Our marshmallow flavours are very bold and not often found in confectionery- I use basil, gin, yuzu and unusual bitters. I wanted that boldness to be reflected in the branding. We worked with an incredible designer, Veronica, who understood the brand and brought out the strong clean lines of the marshmallow blocks and worked that theme throughout but in a more abstract way- there is a real sense of movement in the design. I wanted the brand to be synonymous with progressiveness and I really am in love with our packaging. I love the bold colour work and the intricacy of the pattern work it has a strong graphic aesthetic and reminds me of Peter Saville's work for Factory Records."
"Our designer is really into music and she had the freedom to do this how she wanted. It's printed on beautiful paper from G.F Smith who a British artisan papersmith and the gold foiling is so delicate and luxe yet feels modern and confident."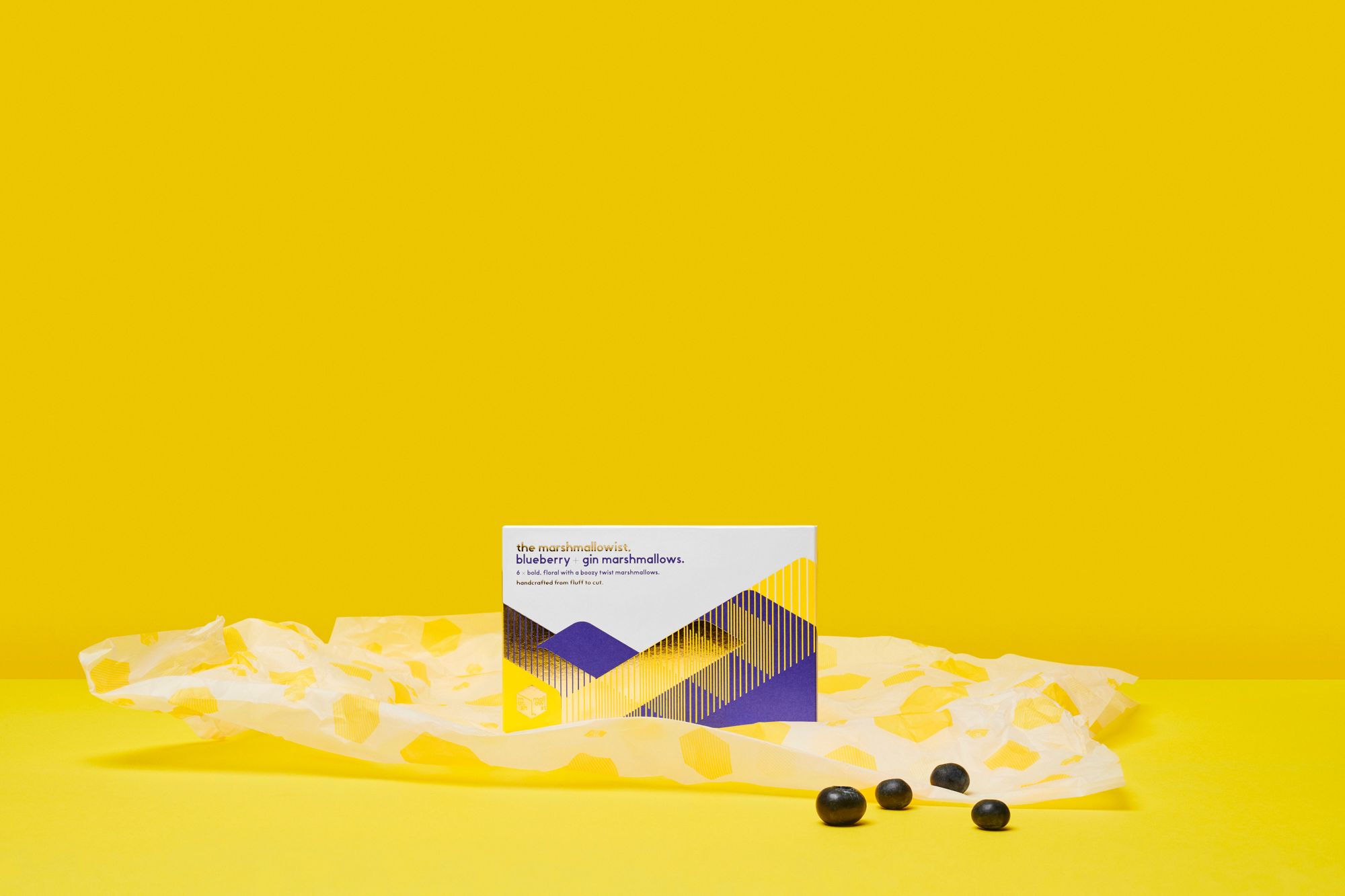 "It's very important to us that everything is perfect. We wrap everything we send out in tissue and seal our postal boxes with beautiful tape and stickers- we want the 'wow' factor when each box is opened."
"But as a small business, we never have quite enough money to do as much as we would like. At first, we thought we couldn't afford to have custom tissue, then we found noissue and realised we couldn't NOT have it. It's so simple to use and navigate (as a non designer), accessibly priced and just so beautiful! We love the range of products and have recommended it to so many other businesses. We also love how much inspo we get from the noissue instagram page too- such creative ideas that bring so much thought to the gifting experience."