eCommerce has presented many opportunities for brands to thrive who might otherwise have struggled to gain a solid footing. However, it can be tough for small businesses and organizations to gain exposure in such a crowded market.

When a dozen new eCommerce brands are popping up almost daily, a strong brand story is a must-have to give consumers an identity to remember.

A great unboxing experience helps any brand to give their message a stronger resonance with their customer. By Indeko is an online accessory and apparel brand with a powerful mission: To create meaningful employment for individuals with disabilities. Its founder Chloe tells us how By Indeko harnesses the unboxing phenomenon in the most sustainable way possible.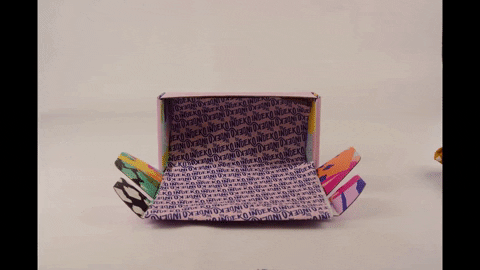 (In Chloe's own words):

By way of introduction, my name is Chloe and I am the founder of By Indeko – an organisation primarily focused on increasing employment opportunities for people with a disability. Our vision to be the 'voice of change' for social inclusion has been supported through our partnership with Social Enterprises, such as Multicap, a not-for-profit organisation focused on increasing the quality of life of people with a disability and their families.

Together, we aim to tackle social problems, improve the community and provide people with disabilities access to employment opportunities and training. Currently, all orders placed through the By Indeko website are picked, packed and dispatched by Multicap team members. This enables the team members to further develop their skills in areas such as inventory control, warehousing, and logistics.

Going forward, we aim to collaborate with other entities within Multicap, such as Monte Lupo, to design and create custom jewellery which once sold through the By Indeko website will be assembled, packed and dispatched by the Multicap team members.

Q: What does sustainability mean to your brand? What steps have you taken as a business to lower your environmental footprint?

A: At By Indeko, sustainability is second only to our people. We have therefore devised a framework which ensures that sustainability is a major component in our supplier selection process. This is what led us to select noissue as our custom tissue paper provider. noissue's use of soy-based ink and acid-free, FSC-certified tissue paper enables us to service our eCommerce customers with beautiful custom unboxing experiences guilt-free!

Beyond our beautiful custom tissue paper, we have also ensured that our mailer is reusable and 100% recyclable. Our mailers are sourced from a Melbourne supplier to minimise the emissions associated with delivery. The selection process for our packaging, both the tissue paper and mailer, has shown us that high-quality, sustainable product packaging does not need to come at the expense of our planet

Q: What was the creative process for designing your custom tissue?

A: We were lucky to be able to collaborate with a talented local female designer and long-term friend, Joelle Black, to make our creative vision for the By Indeko brand come to life. Overall, we found the process of designing the tissue paper, as well as the wider packaging experience, to be incredibly fun and a true representation of the fun, cheeky and daring organisation that we are!

To create the final design, Joelle flipped and linked the By Indeko logo to form a seamless tessellated pattern across the tissue paper. To finish it off, the dark blue logo pattern was then set on a soft pink background to form a juxtaposition and pop.

Once the tissue paper design was created, the process to upload and purchase our order with noissue was faultless. The ability to preview the final product prior to purchasing instilled a lot of confidence in us and ensured that we knew exactly what to expect prior to our ordering arriving.

Q: Take us step by step through your process of packaging your parcels. How do you make the unboxing experience as unique and personalized as possible?

A: We have designed the outside of the By Indeko custom boxes to be subtle and inviting. The soft pink of the outer package creates a stark difference to the burst of colour that awaits when the customer opens the box. This contrast of colour and patterns that forms the inside of our packages creates a vibrant, FUN and memorable unboxing experience for our customers.

To keep each package personalised and to acknowledge the cause in which each customer is supporting, each package contains a 'packed by' card. This card contains the name/signature of the Multicap team member that has picked and packaged the order. This card, along with the package's contents, are nested inside our branded packaging materials, which adds another layer of anticipation to the unboxing process as our customers unbox their new accessories.

Q: Why did you choose noissue? How has custom packaging helped your brand?

A: As an organisation focused on sustainability, we are committed to selecting suppliers with the same goals and values. noissue's pledge to sustainable practices and eco-friendly packaging made them an obvious choice when it came to selecting our tissue paper supplier.

Custom packaging has enabled us to differentiate ourselves in the market and build a strong brand identity. Beyond this, our custom packaging has fostered an unboxing experience that excites our base and makes our customer feel special.