Clean beauty, green cosmetics, organic makeup, sustainable skincare…. In 2019, eco-friendly personal care products are clearly having a moment. They are no longer a fringe division of the cosmetics industry. We are seeing greater numbers of consumers (and brands!) embracing a cleaner, greener approach to beauty. This has made sustainable cosmetics packaging initiatives even more important.

According to data from Zero Waste Week 2018, the skincare industry produces over 120 million units of cosmetics packaging. Moreover, a study by National Geographic shows that plastic packaging is used 120 times more in cosmetics packaging than it was in 1960!

However, many clean beauty brands are unsure of how to choose the right packaging solution for their product. Matching functionality with eco-friendliness can be a tricky balancing act. Here are 3 initiatives to help you achieve a more sustainable cosmetics packaging design.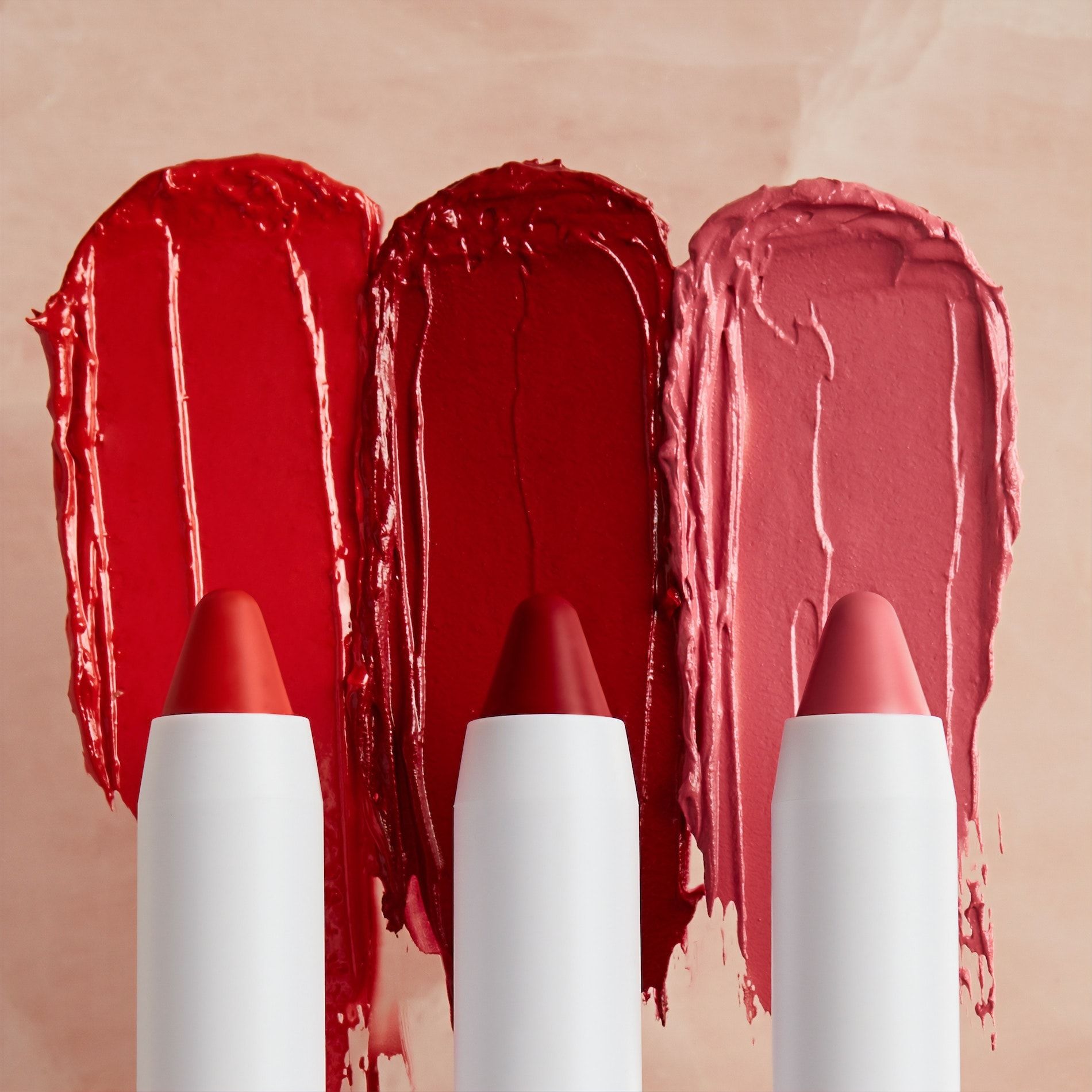 Sustainable Cosmetics Are More Than Just A Beauty Trend.

The Sustainable Cosmetics Summit 2019 is coming up at the start of November. This makes it an opportune time to shine a spotlight on the industry. A growing area of interest for both businesses and consumers is the adoption of sustainable cosmetics packaging solutions.

Stats show that interest in sustainable cosmetics is far more than just a passing trend. According to Statista, revenue from natural and organic beauty brands is forecast to hit $22 billion by 2024. The fastest-growing segment of the clean beauty market is sustainable skincare, followed closely by hair care and cosmetics.

It's also never been easier to find sustainable skincare or eco-friendly beauty products. In June 2018, the Cosmetics giant Sephora introduced its very own 'Clean at Sephora' certification. Its purpose is to help consumers more easily find clean beauty brands and products.

According to Artemis Patrick, the Chief Merchandising Officer for Sephora, "Many [consumers] are looking to shop brands and products that are 'free of' and Sephora is responding to help them do that, easily and conveniently in-store, online, and on mobile."

The Missing Ingredient: Eco-friendly Packaging

But sustainable cosmetics packaging design isn't usually a criterion for clean beauty or sustainable skin care products. Why? Marketers commonly push the narrative that it's what's on the 'inside' that matters (which may be true for beauty, but the outsides count when it comes to packaging!).

When consumers search for 'best clean beauty brands' or 'eco-friendly beauty products', and they will find plenty of information about what a product is 'free of'. What is much harder to find is information on whether it's been packaged sustainably.

This is a major problem, as there are 2.5 billion plastic bottles hitting the landfill every year. The beauty industry is a major contributor, as most of its bottles and containers are designed to be single-use. Multi-layered packaging to make products look more 'premium' also creates excess waste.

This is an issue that consumers also contribute to. A study of UK consumers discovered that while 90% are recycling kitchen waste, this plummets to 50% for bathroom waste.

So, it's safe to say that the cosmetics industry is lagging behind on eco-friendly packaging innovations.

Why does sustainable cosmetics packaging matter so much?

With much greater awareness about plastic pollution, sustainable packaging is actually becoming a serious selling point for consumers. Dotcom Distribution's latest study found that 62% of consumers would rather buy from brands with eco-friendly packaging. In fact, McKinsey has rated sustainable packaging as the biggest 'green premium' that consumers will pay extra for!

But when you market yourself as a 'green' beauty brand, having a sustainable cosmetics packaging design carries another level of importance. Using eco-friendly containers for beauty products has more than just positive environmental effects. It's about preserving (and enhancing!) your brand image.

Sustainable brands in any industry face greater scrutiny over their business practices, and with good reason. Consumers are very alert to 'greenwashing' practices, and are on the lookout for signs of authenticity. A sustainable packaging initiative shows consumers that a brand actually practices what they preach.

For example, Ethique Beauty is a brand that sells eco-friendly personal care products. Their flagship product is 'bars' of hair products and deodorants. Selling in bar form means they avoid plastic bottles, and aren't contributing to plastic pollution. For shipping, they package the bars plastic-free in 100% compostable cardboard sleeves.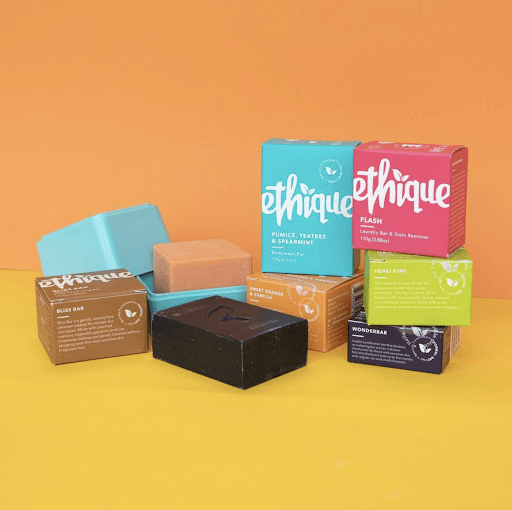 But what message would it give consumers if they instead chose to wrap their bars in single-use plastic? Consumers choose Ethique Beauty because they know they are making an ethical purchasing decision. Discovering some sort of 'hidden' plastic packaging wouldn't just be frustrating. It would feel like a betrayal of what the brand claims to stand for.

Not having sustainable cosmetics packaging when you brand yourself as a 'clean' beauty label is, in a way, greenwashing. To consumers, it's a sign of a brand claiming to be far more sustainable than it actually is. This is one of the biggest ways you can damage your brand's integrity - which can be difficult to repair.



3 Initiatives To Make Your Cosmetics Packaging More Sustainable

1. Offer a Refill Service of Your Personal Care Products

It can be very difficult to avoid using plastic for liquid products such as skincare lotion. Currently, there are very few waterproof packaging alternatives on the market. Instead, cosmetics brands can encourage consumers to keep containers in use for as long as possible by offering a refill service.

Offering refills instantly provides your brand with a more sustainable cosmetics packaging design right off the bat. You are dramatically cutting down on your carbon footprint, AND providing a solution to plastic pollution. If you use recycled plastic for your containers, that's even better! The Netherlands-based group LCA Centre found that if all cosmetics brands adopted refillable containers, the beauty industry could eliminate a whopping 70% of carbon emissions.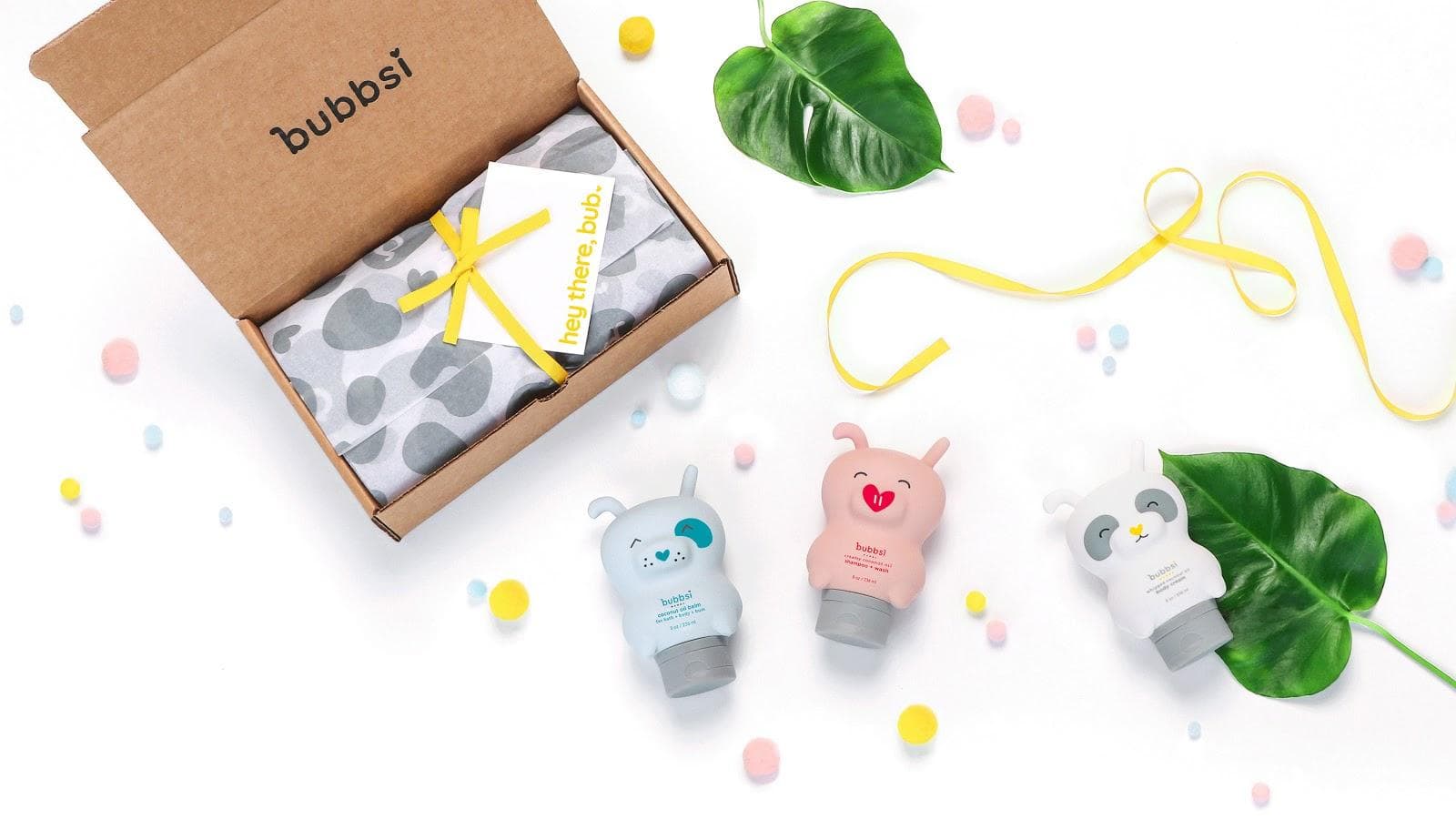 Refillable packaging: Bubbsi Skincare Collection

Sweta Doshi approached Bubbsi Skincare Collection's eco-friendly packaging from two angles: offering a refill service, and adopting a packaging design that their (little) customers wanted to keep:

"When I decided to launch a personal care company, the last thing I wanted to do is put more plastic packaging and bottles into our oceans and landfills."

"Instead, we created an innovative silicone bottle that doubles as a toy, but more importantly is non-toxic, durable and refillable! Rather than buying a new bottle every few months, customers can purchase our 32oz refill size to refill their small bottle over and over again. This not only brings value to the customer, but it keeps plastic out of the oceans and landfills. Because our animal bottles (our "bubs"!) are so cute, no one wants to throw them out...and they shouldn't!"

"Additionally, we try to keep all our materials as low-waste as possible. This means no outer packaging on our bottles and using sustainable materials where possible – like compostable packing peanuts and noissue's custom tissue paper for branding. We like to emphasize the reusability of all of these packaging materials - from box to bottles!"

2. Cut Out Wasteful Elements From Your Cosmetics Packaging

Attractive packaging has always been a major asset to beauty brands. It's a highly effective way to market new products or limited edition collections. Multi-layered product packaging designs in particular have traditionally signified luxury, which is why they are often used by high-end cosmetics brands. In an industry where there is intense competition, a product has to look enticing enough for a customer to want to pick it up off the shelf.

But however visually appealing the end product might be, this practice can be wasteful. Packing multiple boxes inside each other or using layers of cardboard and cellophane is unnecessary when it comes to maintaining product integrity. If there is one buzzword to achieve a more sustainable cosmetics packaging design, it's 'reduce'. Take a look at your design, and consider the following:

Is every part of my design reusable or made from recyclable materials?
Are there any packaging elements that don't serve a clear purpose?

Of course, there's nothing wrong with adding a little pizzazz to your cosmetics packaging. But it's important to seek out eco-friendly options. For example, noissue's custom tissue paper is FSC-certified and uses only soy-based inks, making it 100% recyclable. It's ideal for gift wrapping your products, and creating a cohesive brand image!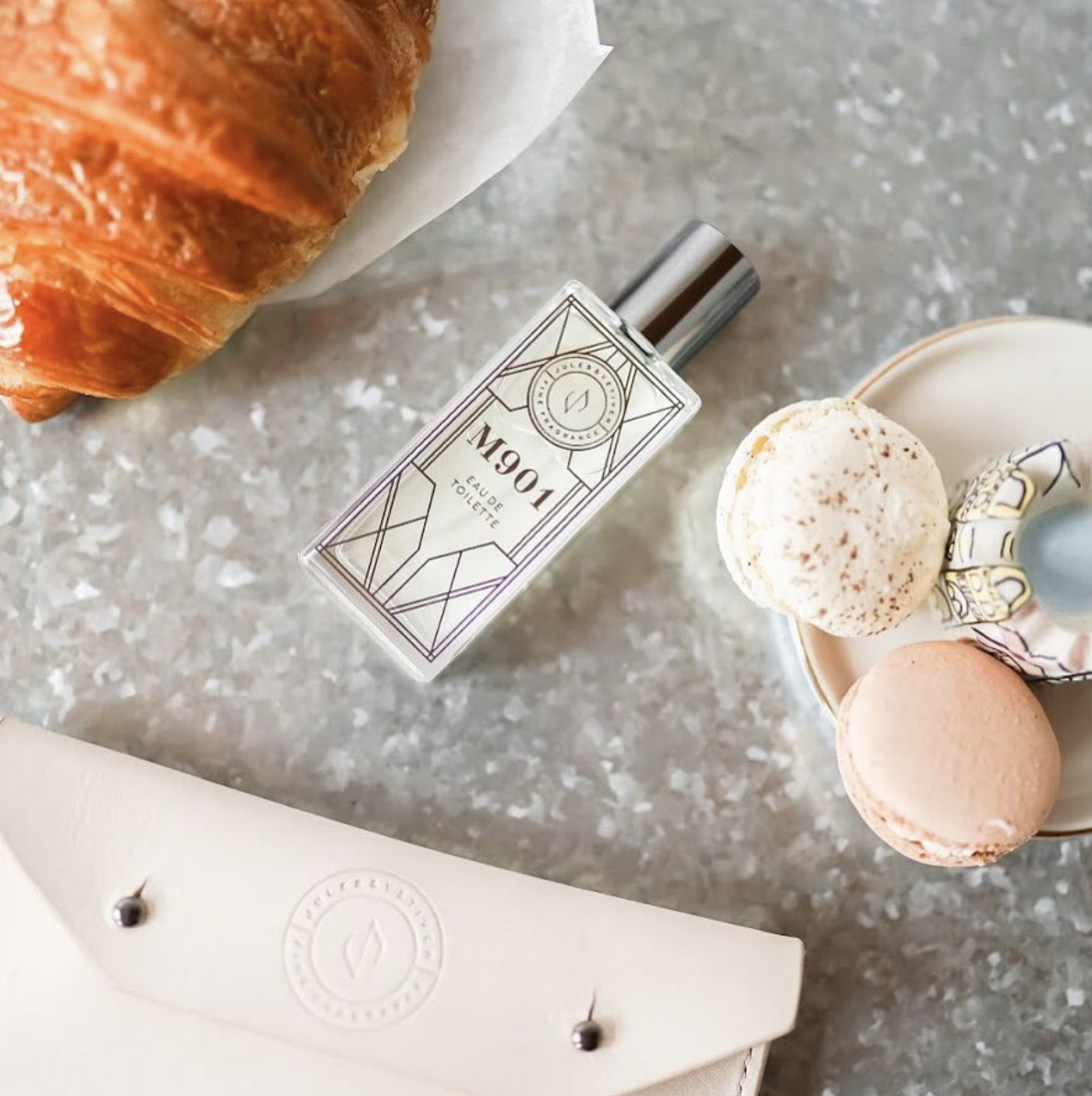 Jules and Vetiver: Sustainable Perfume Packaging

Sustainable perfume brand Jules and Vetiver were conscious from the start about using only cruelty-free ingredients. But they were also well aware of how difficult it is for consumers to find perfumes with eco-friendly packaging.

"We cringe when we see how many luxury fragrance brands invest a ton in flashy packaging that serves no purpose." Says the brand's founder Katrina Sellers. "It's so senseless, but it's always been the table stakes for luxury brands. Traditionally, the only way fragrances (and a lot of consumer products, really) think they can demonstrate value is by adding on layers of unnecessary packaging to prove that the product is special."

With this in mind, Katrina sought to prove that attractive yet sustainable perfume packaging was possible.

"One of our first offerings was a hand-stitched leather case as an alternative to a cardboard product box. We wanted something that was beautiful, artisan-made (just like our perfumes!), and, above all else, could be useful for literally years to come. Our glass bottles, custom tissue paper, and shipping boxes are all recyclable. Our packaging will continue to evolve based on what our customers do and don't want. This way, we ensure that we're making conscious, customer-driven choices that help to define what sustainable luxury is."

3. Experiment with More Innovative Packaging Materials

As the packaging industry invests more into R&D for eco-friendly packaging, we are seeing ever more innovative packaging solutions hit the market. To really make a statement to your customer base, why not consider adopting a more cutting-edge packaging design?

Papers and cardboard, especially of the recycled variety, will always have their place in sustainable cosmetics packaging. But there is now a greater diversity of options which offer other benefits to both businesses and consumers.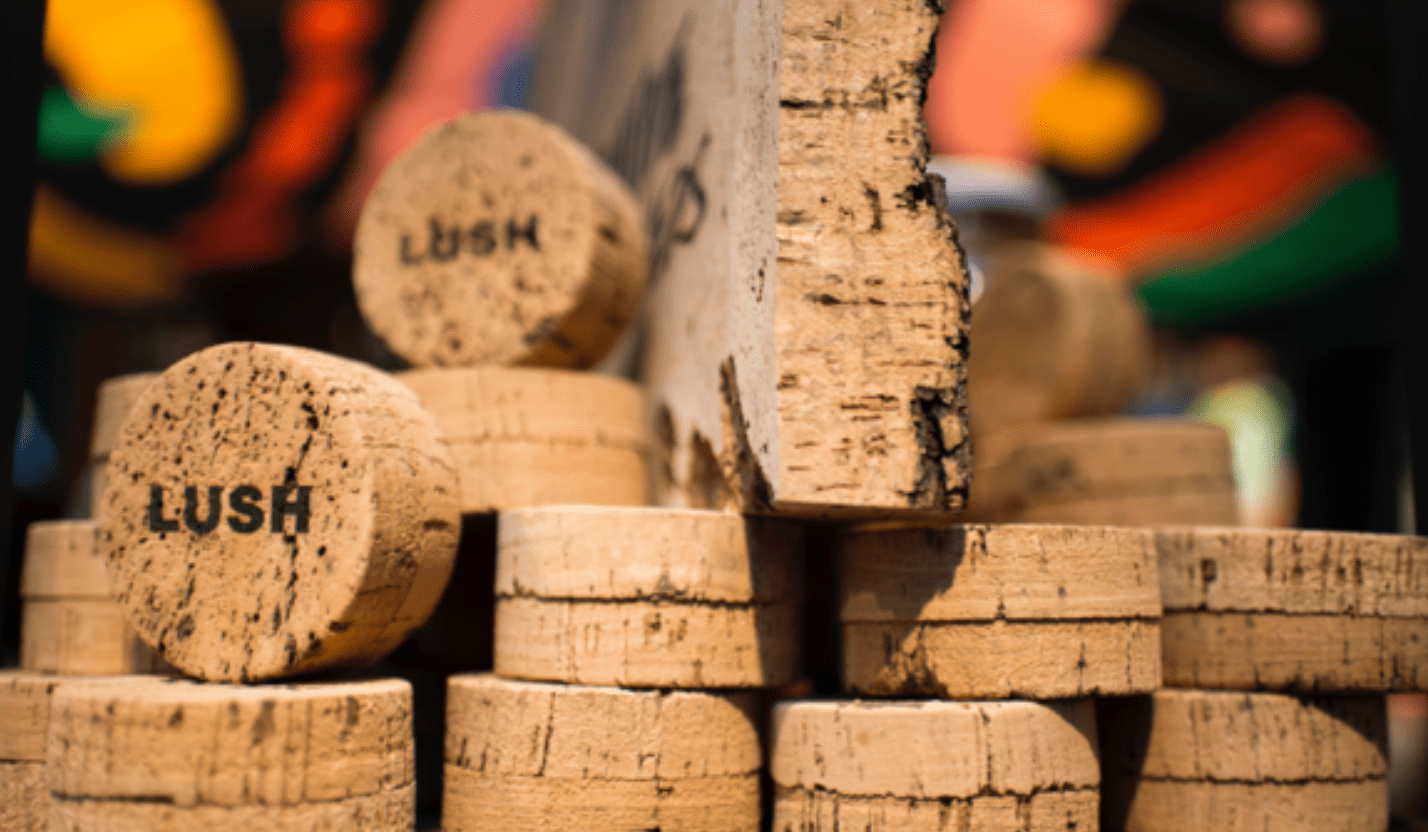 Lush Cosmetics, the sustainable beauty pioneer, have become known for always being on the lookout for more sustainable packaging solutions. They recently announced that it would be switching out their reusable aluminum containers for cork containers. Cork is not only durable, but 100% biodegradable and waterproof. Lush has also partnered with authorities in Portugal to create a sustainable harvesting program, ensuring that locals will also benefit.

Other designs, such as bamboo packaging, have also gained popularity due to being compostable and low-impact to grow. Seaweed, cornstarch, and even mushroom fibers are now becoming viable packaging materials. So, why not check these out and see if they would fit your sustainable cosmetics packaging needs?