Nowadays, there is a seemingly endless range of packaging available for hospitality organizations. One popular choice is clamshell packages, which are given their name because of their resemblance to clamshells. Visually, they look very similar, but they can differ in many ways when it comes to function.
Picture a container in the shape of a clamshell, split into two pieces that are then attached to form a hinge. Simplicity itself, but super effective in a variety of ways. The package surrounds the item or items inside when the edges are sealed, minimizing air exposure and safeguarding the items from damage during transit.
The clamshell packaging industry has grown rapidly over the past years, with the personal hygiene and cosmetics industries primarily driving this growth. Clamshell packages are usually made from thermoformed plastic, such as PVC and polyester. This type of plastic is highly durable, weather resistant, and protective - perfect for keeping items safe, warm, and fresh from your counter to your customer's doorstep.
What Are the Benefits of Using Clamshell Packaging in Your Business?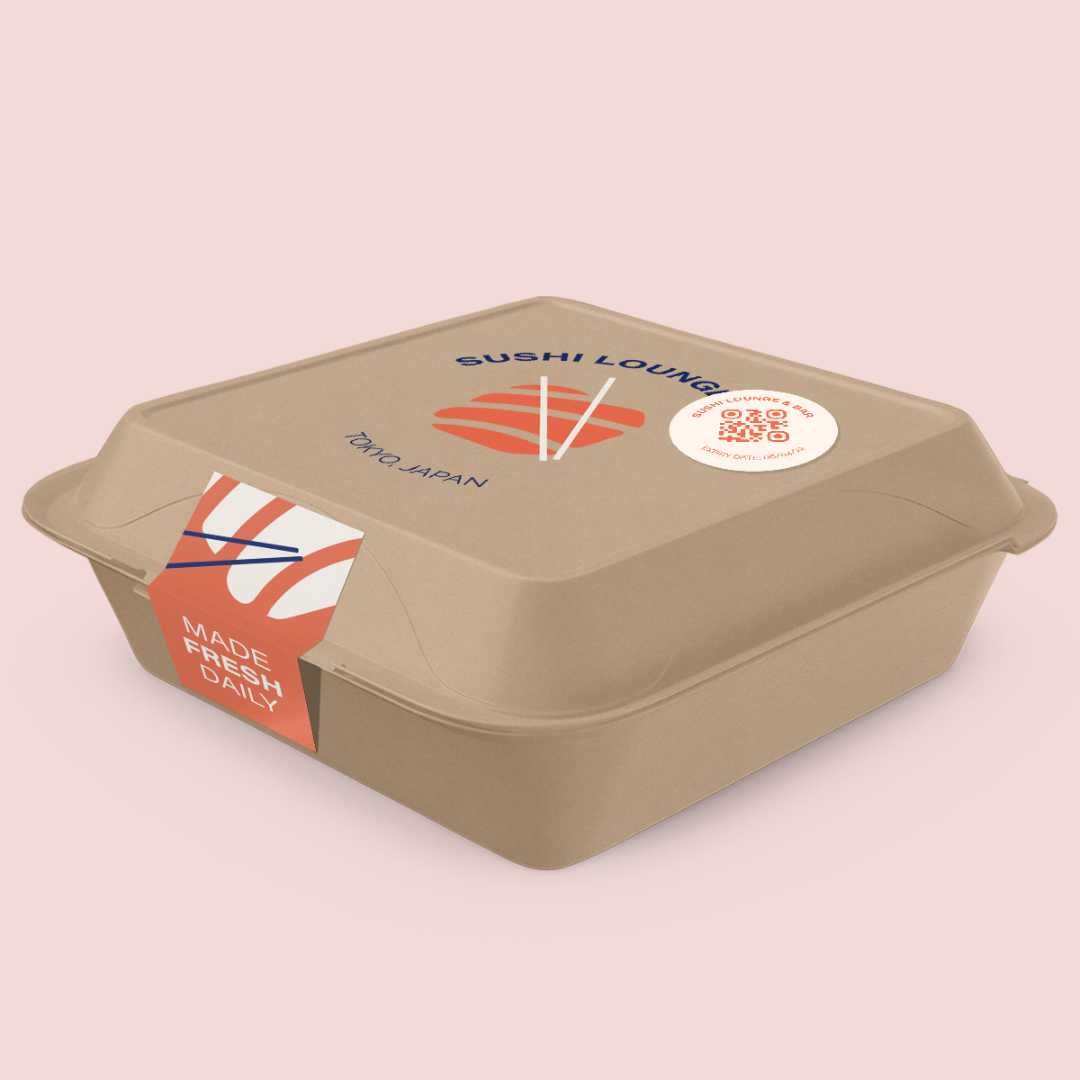 There is a wide range of options for this type of packaging, including clam boxes and shell containers. You can choose to use one or multiple types for your brand, depending on the kinds of food you offer, the combos available, how wet, dry, or messy the food is, and how the packaging will best support it arriving in pristine condition. Here, we discuss five key benefits of using clamshell containers to protect your products, whether you're delivering or placing it in your customer's hands straight away.
Customizable Designs
You can custom design your clamshell packages to meet the needs of your business. For example, you can produce an interior tray or different compartments within your larger packages to separate specific products.
Of course, you can also add your unique logo and brand colors to your packages. Doing so will enhance your brand awareness and identity, helping you establish yourself in the industry and tying your customer's positive experience to your brand.
Custom packaging also impresses your customers and enhances their unboxing experience, making them more likely to frequent your establishment in future. Customized designs help boost word-of-mouth marketing, encouraging impressed customers to recommend your products to friends and family.
Businesses searching for cost-effective marketing avenues would do well to use a channel like this, capitalizing on free ad-space in loyal customers' hands without needing to invest any extra cash.
Highly Versatile
Thanks to the versatility of thermoformed fibers, a shell container can be molded into whatever size and shape you need. If you have unusually shaped products, you won't need to worry about finding packaging in the perfect shape.
With clam boxes, you have the freedom to produce perfectly-sized packaging to keep customers' products safe when they take them home. Whether this looks like sketching custom partitions or requesting an entirely custom shape, the possibilities with this kind of packaging are endless.
Cost-effective
The high durability of thermoformed plastic makes clamshell packaging a cost-effective option for take-out containers. It's affordable, lasts a long time, and is unlikely to get damaged or broken during transit.
The lightweight containers are easy to stack and store, saving ample space in brick-and-mortar establishments. Plus, their protective nature means the products inside will remain safe and undamaged until your customers arrive home. This can significantly reduce the number of complaints, returns, and refunds you might need to process!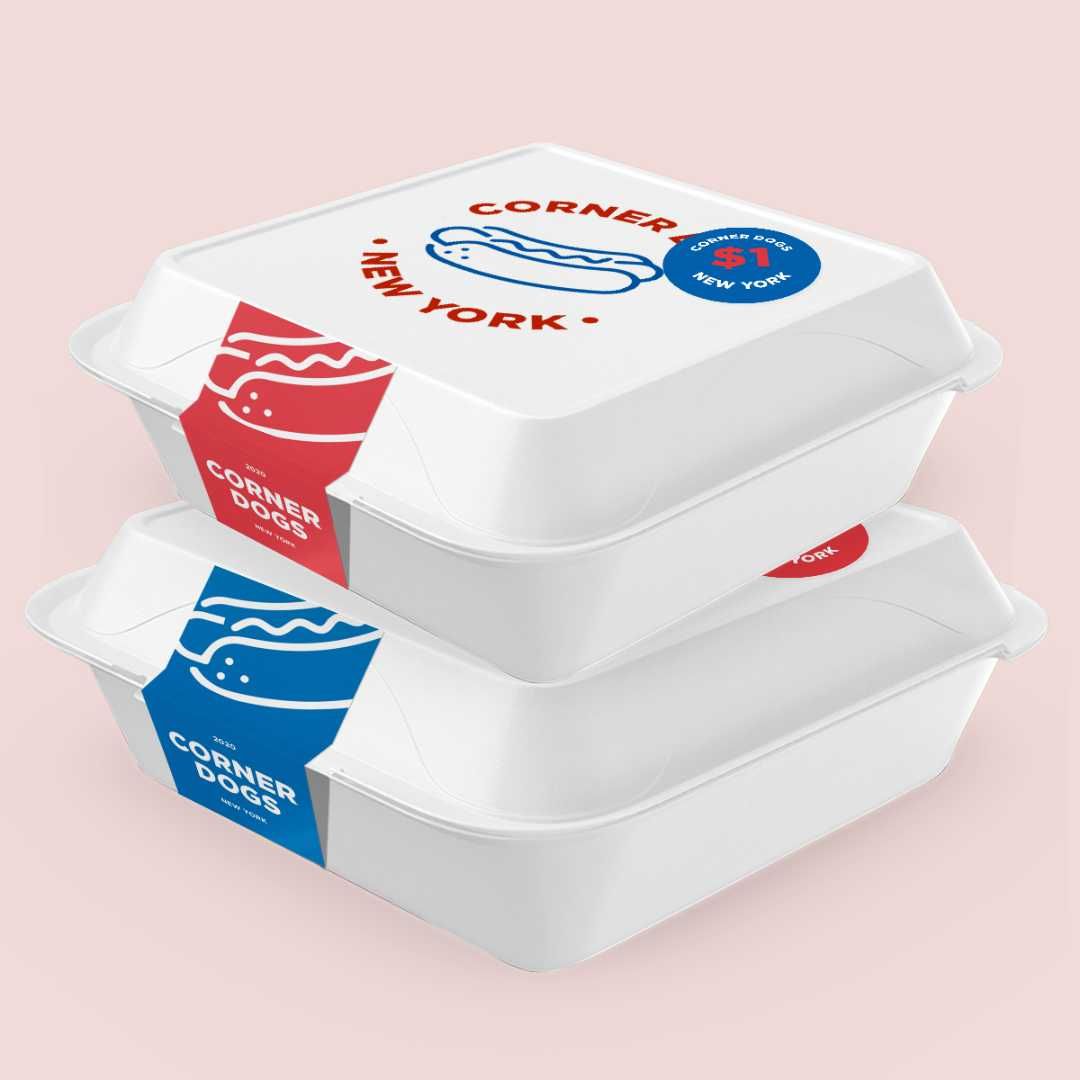 Easy to Use
In the world of food preparation, a high-quality container that can take a little bit of punishment is the holy grail. Clamshell containers - whether made from plastic or sustainable fibers - can be microwaved, refrigerated, or frozen. Regardless, they remain easy to open and can be resealed anytime, enabling your customers to use the packaging like glassware.
Beyond ease of use for your customers, these containers are also easy for you and your employees to use on a daily basis. They require no assembly, seal with ease, and look great while doing it.
Transparent Options
Finally, customers want to know that the products are in perfect condition. As much as they love having unique, custom-designed packages, they are also concerned about product quality.
Because clamshell packages are available with a transparent design, they enable customers to see exactly what your products look like before they make a purchase. This is especially ideal for food-based hospitality businesses where customers will order food to-go and need suitable packaging to safely transport their food products home.
If you don't want to make the whole package transparent, you can use a transparent window that shows a small part of your product and gives customers a better look at what is inside. Using a transfer window also announces the aesthetic of your packaging and makes it more unique and engaging.
However, keep in mind that transparent container options typically aren't as sustainable. Single-use plastics continue to dominate the fast food industry, and choosing a compostable or recyclable clamshell container made from natural fibers for your business is a simple way to combat growing landfills.
That's a Wrap!
For more information on custom-made clamshell packaging, check out the noissue website. Explore the rest of our range to see how our sustainable packaging solutions can benefit your hospitality business.