You've researched eco-friendly packaging solutions, considered your business's needs, and now package your goods sustainably for shipping. Congrats! Now your work is done, right?

Not quite. According to Forbes, 43% of consumers feel that brands are currently making it harder, not easier, to be conscious consumers.

Why? Because although you know that your packaging is sustainable, your customers don't - unless you actually take the time to tell them about it!

This is where many businesses fail to get customers on board with their own initiatives. They don't explain to consumers how to manage their packaging at the so-called 'point of disposal', creating room for user error. This can totally undermine your efforts to be environmentally-friendly - not to mention your customers!

However, this state of affairs is easily avoidable. In this 'how-to', we will take a look at 5 strategies to help you better educate customers about your sustainable packaging design!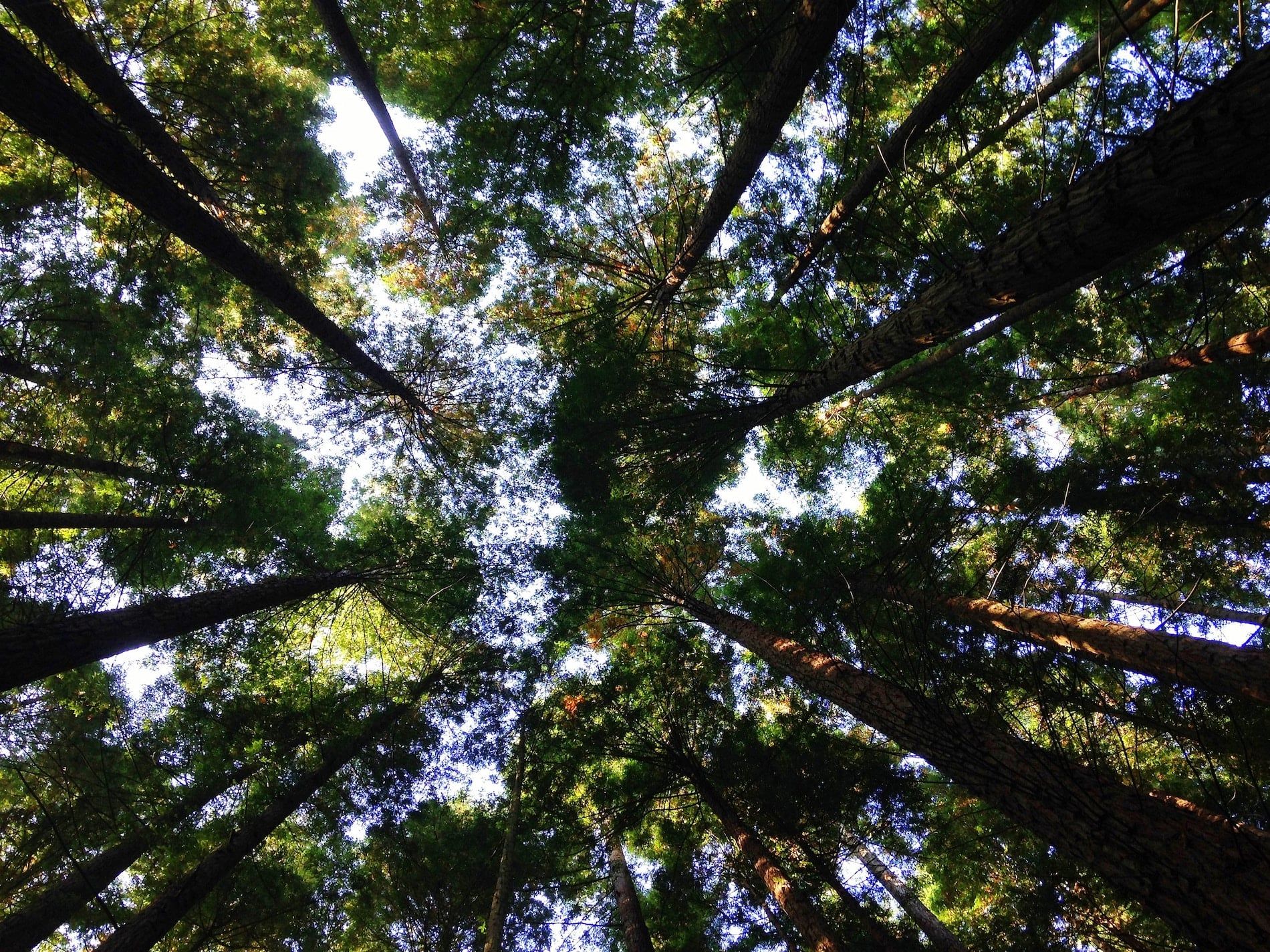 Why does this matter?

It's no secret that packaging waste is wreaking havoc on our environment, but it isn't just plastic packaging that is to blame. A huge amount of what is in our landfills has a chance at a second life, through either reuse or regeneration:

Roughly 80% of the items buried in landfills could be recycled (Rubicon)
Only 9% of plastic created has ever been recycled (National Geographic)
Packaging makes up a third of all household waste (EPA)
Every American throws out 1,200 pounds of organic waste annually that can be composted (University of Southern Indiana)

We've seen many brands in the past few years make the move towards sustainable packaging. Unilever, Nestle, and Pepsi have all made commitments to make their packaging recyclable, compostable or reusable by at least 2025. This is a great development, but the success of this strategy lies in how much effort is put into packaging education.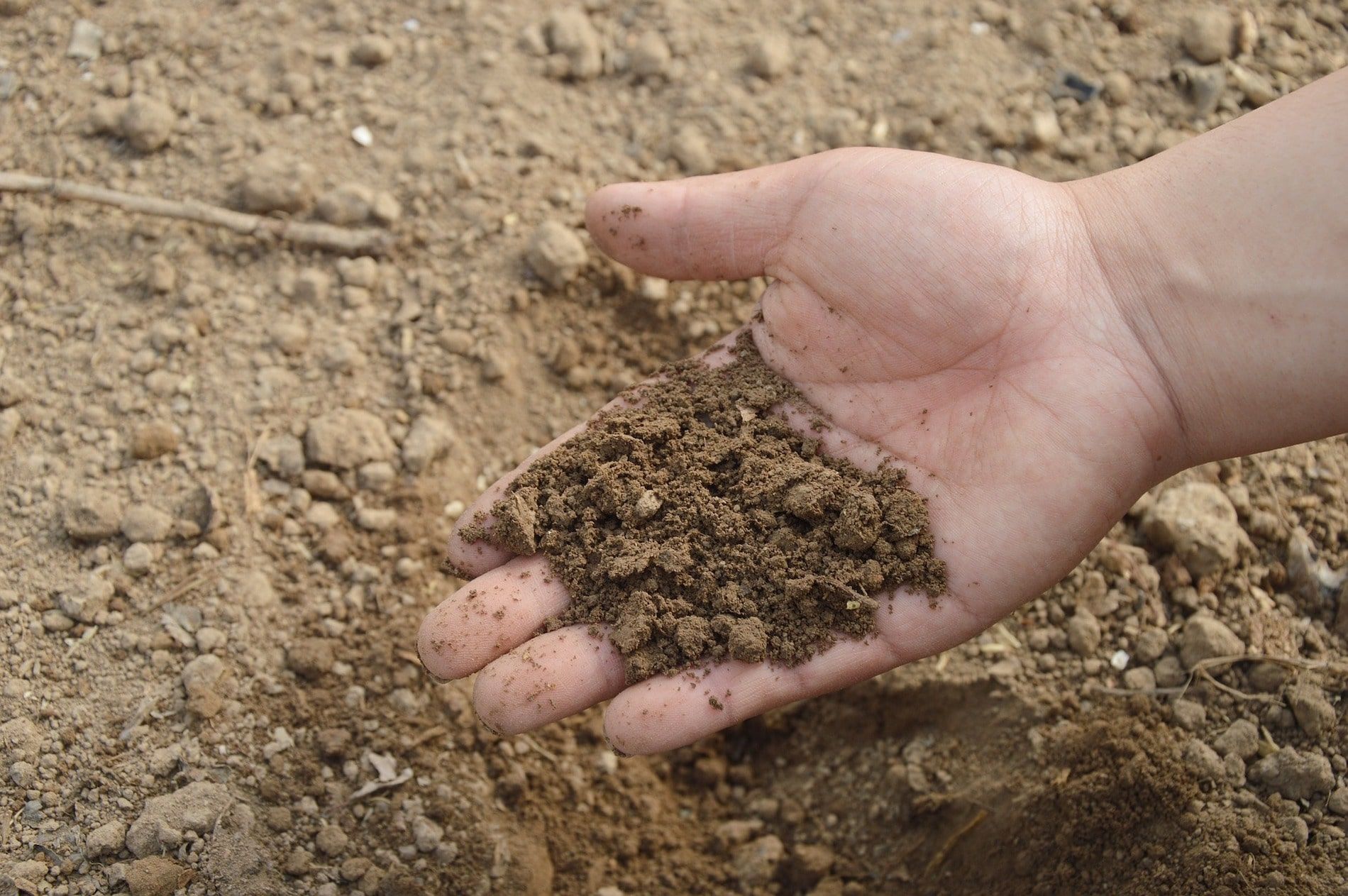 Removing plastic from your packaging is a fantastic step - but it doesn't guarantee that your business will stop producing packaging waste.

Why? Because most sustainable packaging alternatives require specific disposal. For example, oxygen is needed for compostable packaging to break down in a compost heap. So, if one of our compostable mailers ends up trapped at the bottom of a landfill or the ocean, it's not going to biodegrade. In short, it becomes waste, and your business's efforts to be eco-friendly have been undone.

Widespread misconceptions about processes like composting or recycling mean that many consumers are unaware of these issues, despite the growing demand for sustainable, green packaging.

Dotcom Distribution's 2019 study shows that 62% of consumers are more likely to purchase from brands using eco-friendly packaging strategies. Yet at the same time, another study from 2018 found that the biggest barrier to businesses adopting sustainable or biodegradable packaging types is a lack of awareness by consumers.

While some businesses might consider it the consumer's responsibility to educate themselves, we should all have a vested interest in making sure that our sustainable packaging efforts aren't wasted (in the most literal sense of the word!)

1. Give Your Customers Clear Packaging Disposal Instructions With Their Order

If you are working on how to reduce packaging waste effectively as a business, this might seem commonsense. But this is an area that still leaves a lot to be desired. When packaging instructions are unclear (or even non-existent) this creates a guessing game for your customers. More often than not, this ends with incorrect disposal!

In our recent Twitter Q&A with Ethical Hour, we asked participants to provide an answer to the following question: As a conscious consumer, what do you usually do with the packaging you end up with?

The comments we received from business owners and customers alike were a variation on the same issue: Frustration that their efforts to be sustainable were undermined by receiving little detailed information about disposal:




As we've mentioned, incorrect disposal can seriously interfere with regeneration efforts. Recyclable packaging elements can end up in the landfill unnecessarily, or vice versa, which runs the risk of contaminating the recycling stream. Unsurprisingly, 71% of customers in a recent survey said that they wanted more transparent and detailed information on packaging.

By providing your customers with clear information in their order, you can prevent any confusion. It's a good idea to enclose an insert with disposal instructions inside your packages. If the paper is recycled or FSC-certified, that is even better!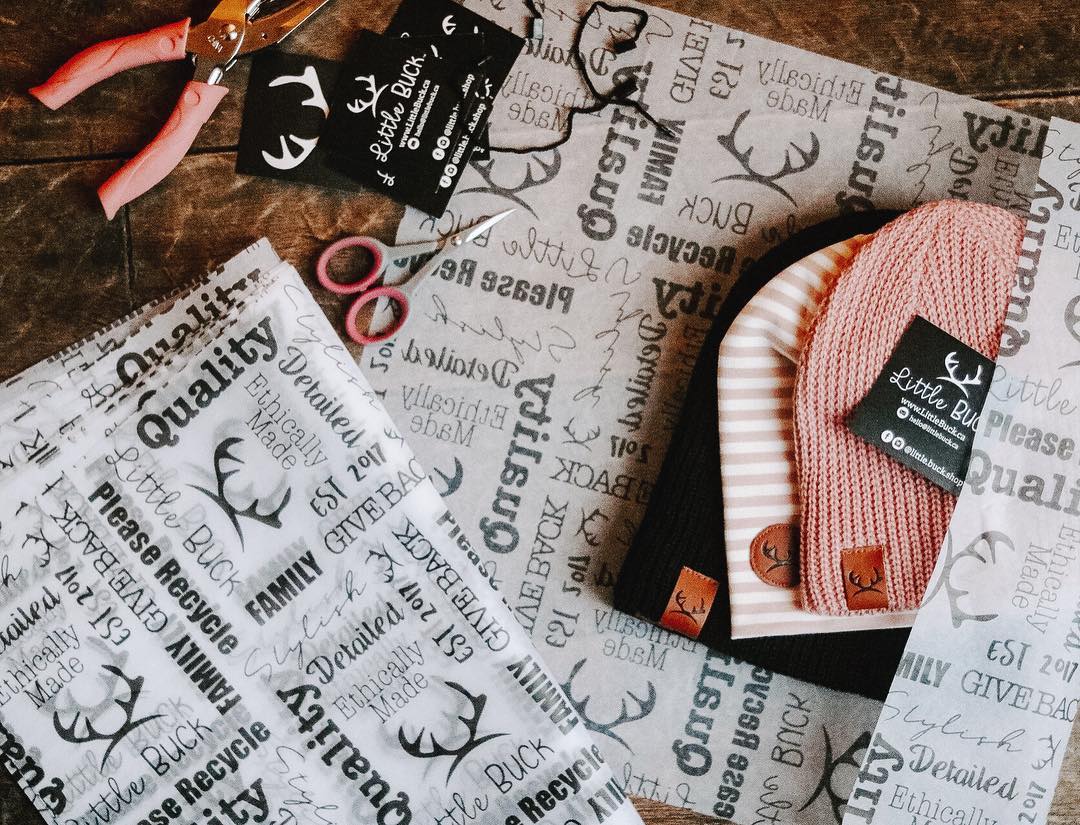 2. Market Your Sustainable Commitments on Your Website

The 'About' page on your website is a vital tool to let customers know about your sustainable packaging, and to give them a resource to refer back to later. Because more and more consumers are treating sustainability as a major criterion in their purchasing decisions. According to the 2019 Retail and Sustainability survey, 68% of consumers now rate sustainability as important.

This content marketing strategy will not only help with packaging education - it's also a fantastic selling point for your brand!

Below is a great example from ethical children's clothing brand Boxx Kids. Its founders have made the effort not only to talk about their use of noissue compostable mailers, but how this fits into their broader ethos as a brand: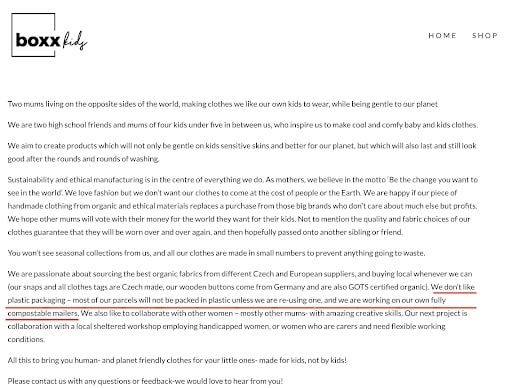 3. Suggest Some Creative Reuse Options

To build a circular economy around packaging, this means discussing ways that we can give it a second life. Reusable packaging keeps materials in use for longer, meaning that we receive a much bigger benefit from the energy expended in creating it.

However, we are accustomed to treating packaging as a single-use product. When we receive an online order, the first thing we do after unboxing the item is throw the excess packaging away. We are simply not in the habit of considering how else we could make use of it.

This is where your brand can make a big difference by encouraging a new mindset around packaging. There's a good chance that your customers simply aren't aware of the number of reuse options your packaging design presents!
4. Show Off the Initiatives Your Brand is Involved in

Eco-friendly packaging is a fantastic action to help to protect the environment, but taking part in broader industry or NGO initiatives shows a higher level of commitment. It's a tangible sign that your business isn't just using eco-friendly packaging to attract conscious consumers, but to draw attention to the impact our packaging needs.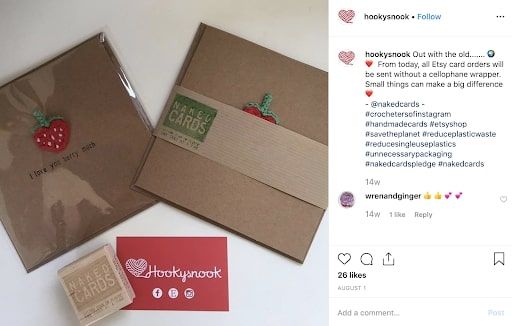 noissue's own eco-alliance offers our customers an easy way to show their commitment to combating deforestation around the world. We give everyone the option to plant a tree with every order in a region of their choice, along with an online eco-alliance badge to be used on their website or social media channels: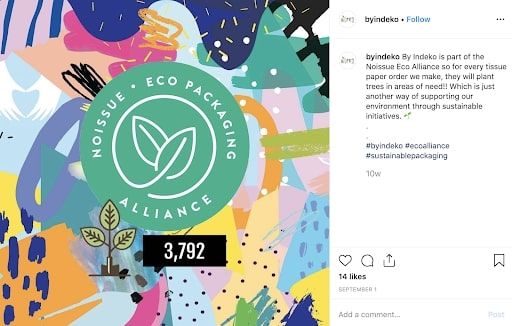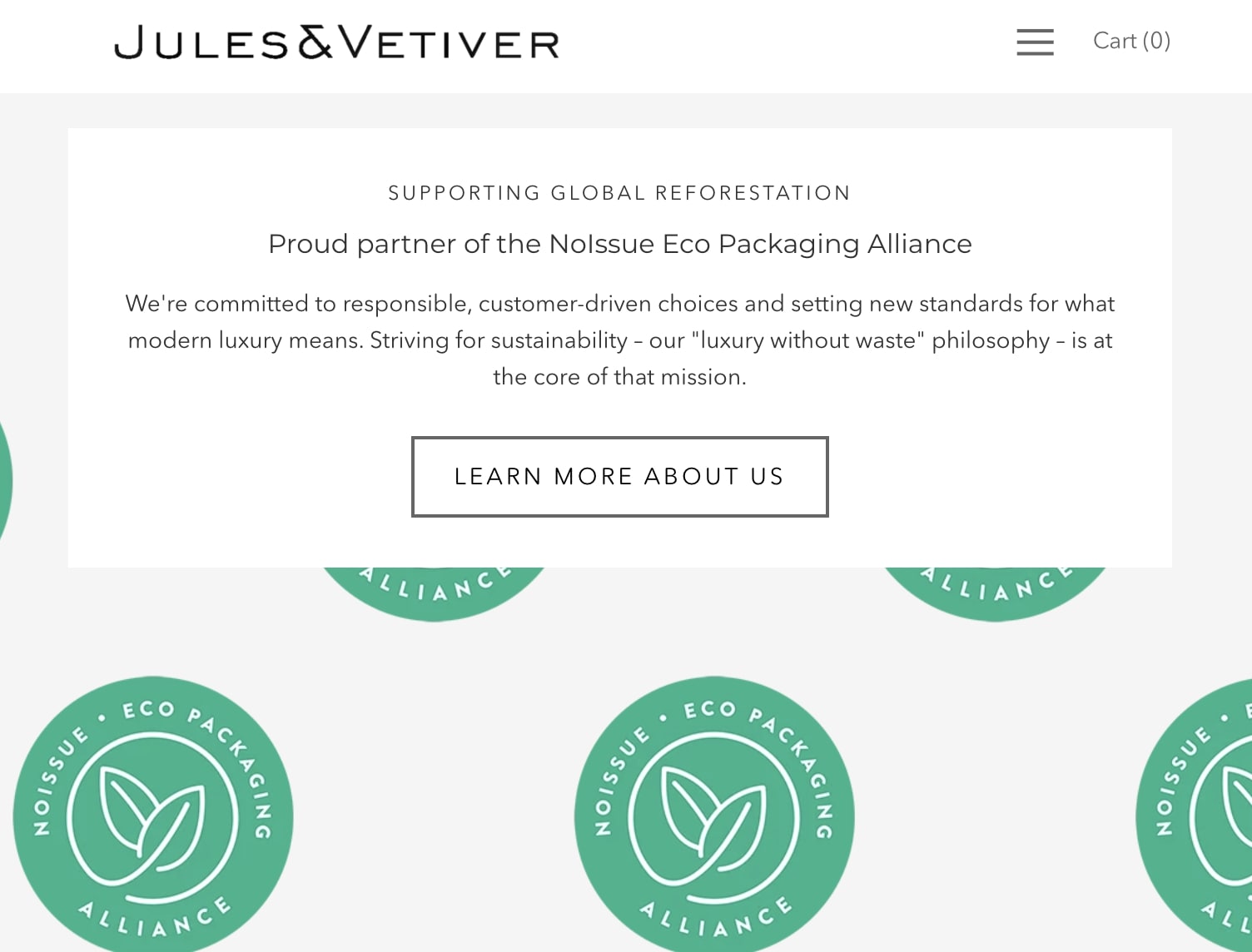 5. Make Use of External Resources

Running a business involves keeping a lot of juggling balls in the air, and putting together resources on packaging for your customers can be quite time-consuming! But there are already many great resources out there on the web that your business can make use of. If your packaging is compostable, for example, you could link to a guide on how to set up their very own compost heap at home (and for noissue customers, don't forget about our very own video guides!)
That's a wrap! For more on sustainable packaging inspiration, check out our blog.