Introducing our newest blog series on the Wrap in which we talk through a day in the life of a designer with some of our incredible noissue Creatives. This new series highlights one special creative showcasing their creative workspace and process — how it fuels their creativity and sparks their inspiration. Read on more to have a glimpse of "A Day in the Life" of a noissue Creative!
Proudly based out of Toronto, Canada, atelier marbl is a team of creative talents that do it all. They work with brands across Canada, the United States and abroad. From website and brand design to social media management and digital marketing, they work with small to large-sized businesses to create elevated brand magic.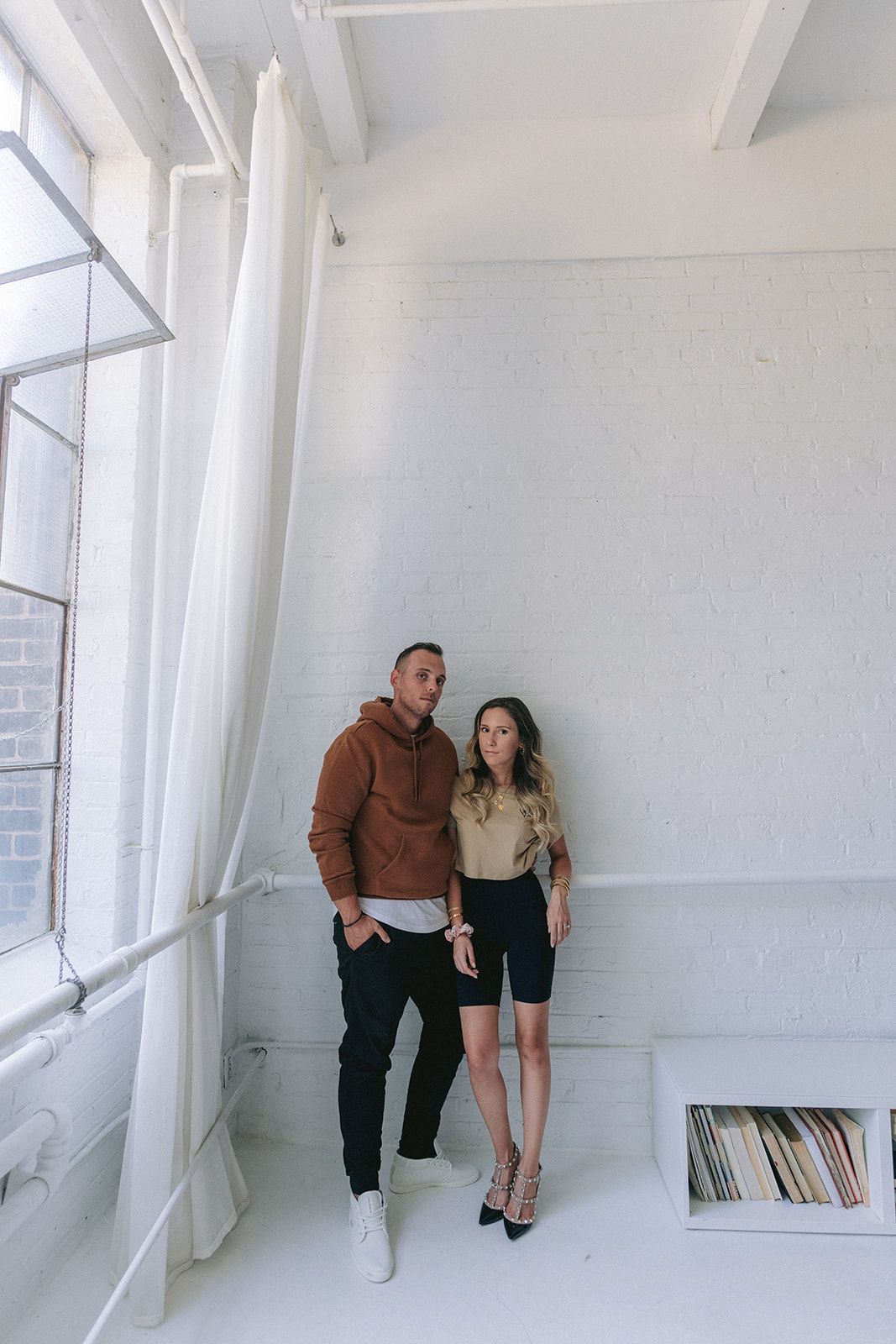 Power couple, design junkies, brand incubators, serial entrepreneurs or regardless of how you would like to define them, atelier marbl was founded by Brajan and Xhenet. With one sole purpose in mind, they offer expert skills and services to business owners seeking innovative, bespoke, engaging solutions to their digital marketing, branding, and design woes.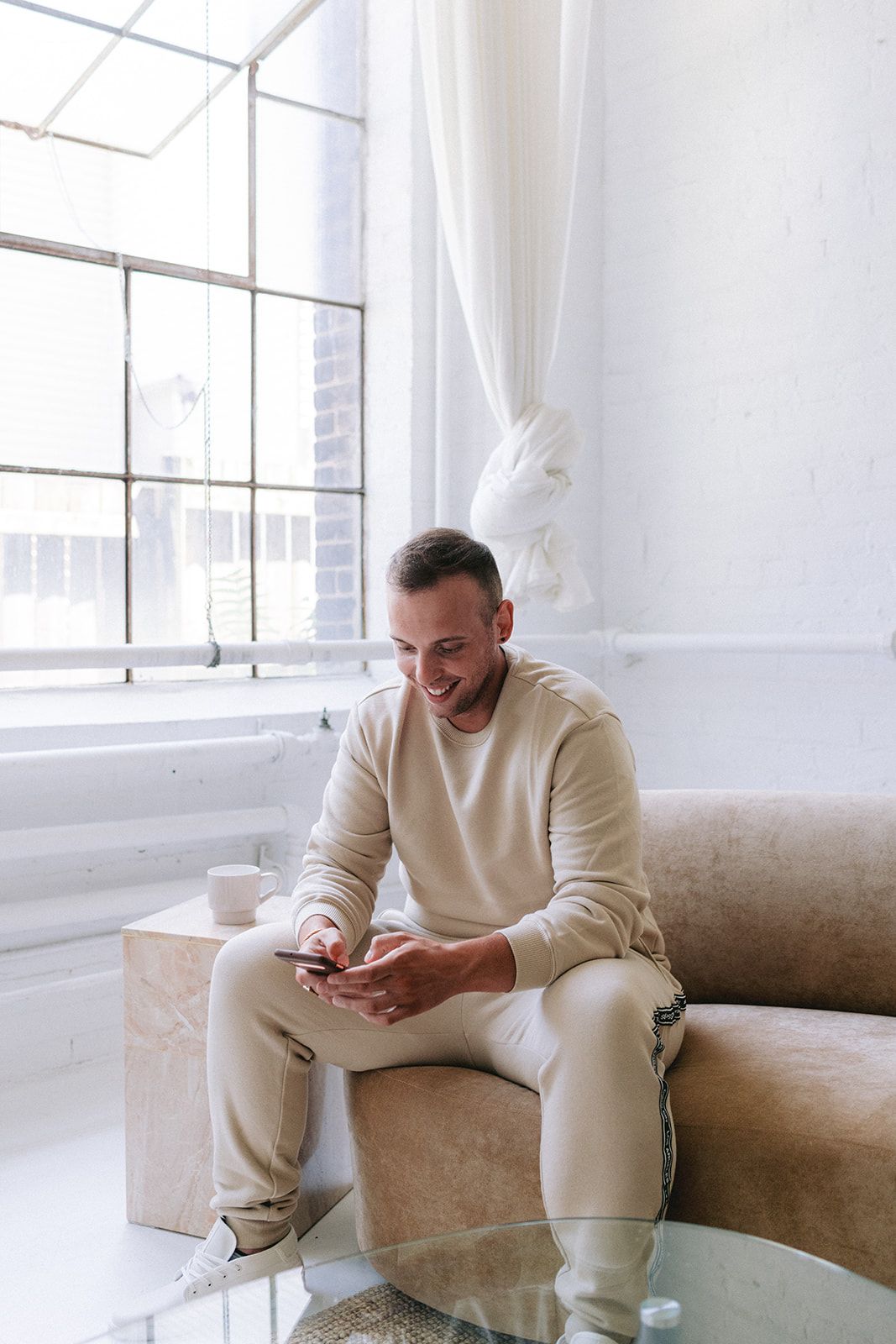 Specializing in creating beautiful, identifiable, engaging brands, they focus on contemporary, innovative designs and savvy digital marketing solutions. They work with entrepreneurs and business owners to develop effective, unique solutions to help streamline, define, refine, and create successful brands to generate sales and clients. They are a soulful, intuitive, contemporary digital atelier for story driven entrepreneurs & heart-led brands.
"Our love child launched when we decided to ditch the cubicles and go out on our own. Enter atelier marbl, a chance for us to showcase our skills, experience, and love, and work with some amazing brands and companies - together." - Xhenet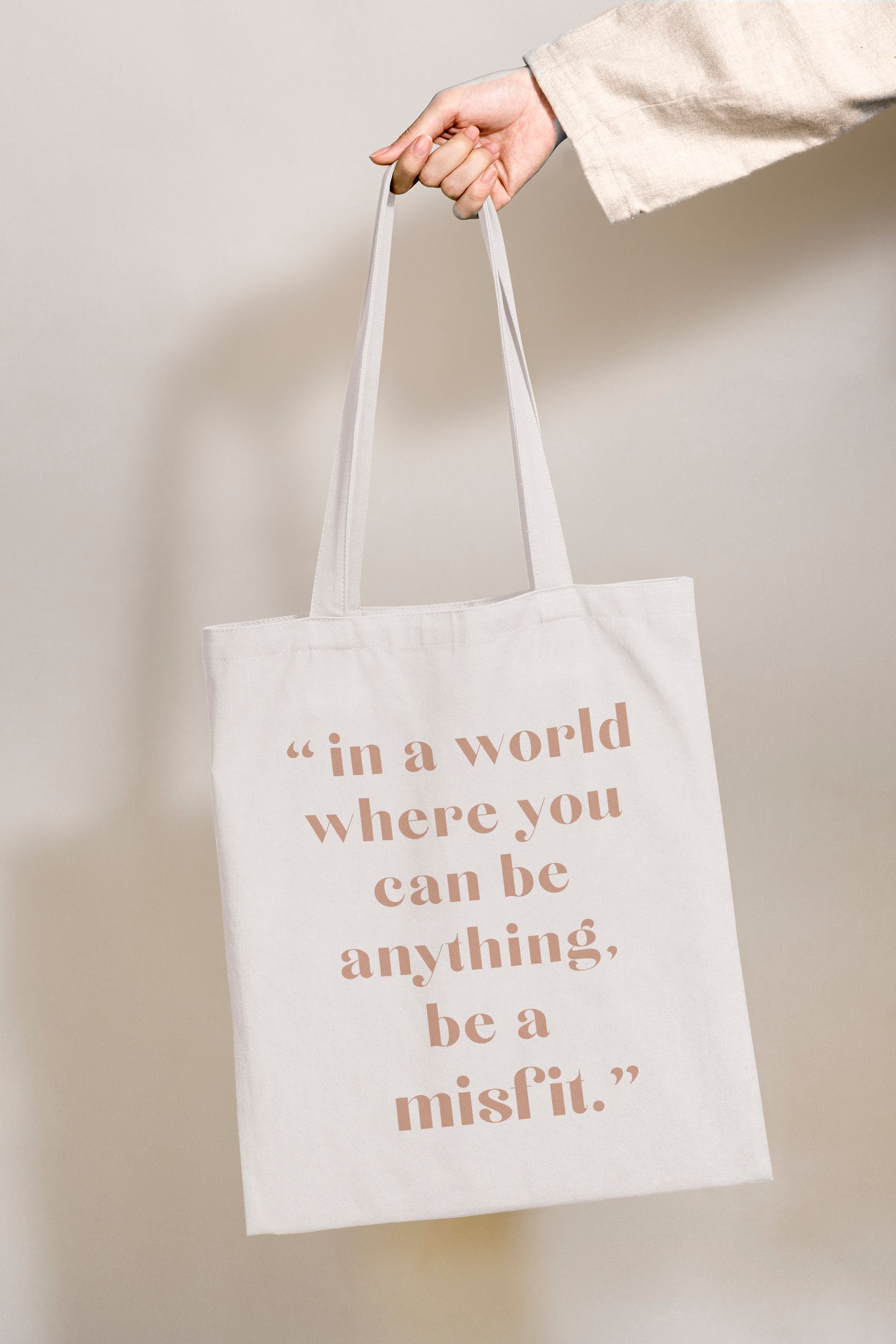 Jump starting their day, both Brajan and Xhenet would kick it off with a cup of coffee and go for a short walk outside - no phone or devices. They found that taking this time to enjoy the outdoors and spend a moment together gives them a chance to reconnect and get inspired.
Xhenet says: "Our workspace is small but mighty! We spend a lot of time working from home, (much like everybody else this past year) and we find that the best way to avoid getting distracted is to create a designated workspace; namely our little office nook. We try to keep it as aesthetically pleasing and tidy as possible and like to surround ourselves with things that inspire us; our clients' products, beautiful paper samples (obviously from noissue), books, art, and a few photos of us; it's a small space, so we can't fit a whole lot in there but we try our best to maximize it, so as to reflect our minimalist, contemporary, and coastal leaning style (because we'd obviously rather be on a beach)."
The rest of Brajan and Xhenet's morning is then spent responding to email and inquiries, before they jump head first into the design world. This would include brand design, website development, social media management, or shooting product photography. These usually could take all day or all night  and they usually don't get done until 9:00pm, however, they wouldn't have it any other way!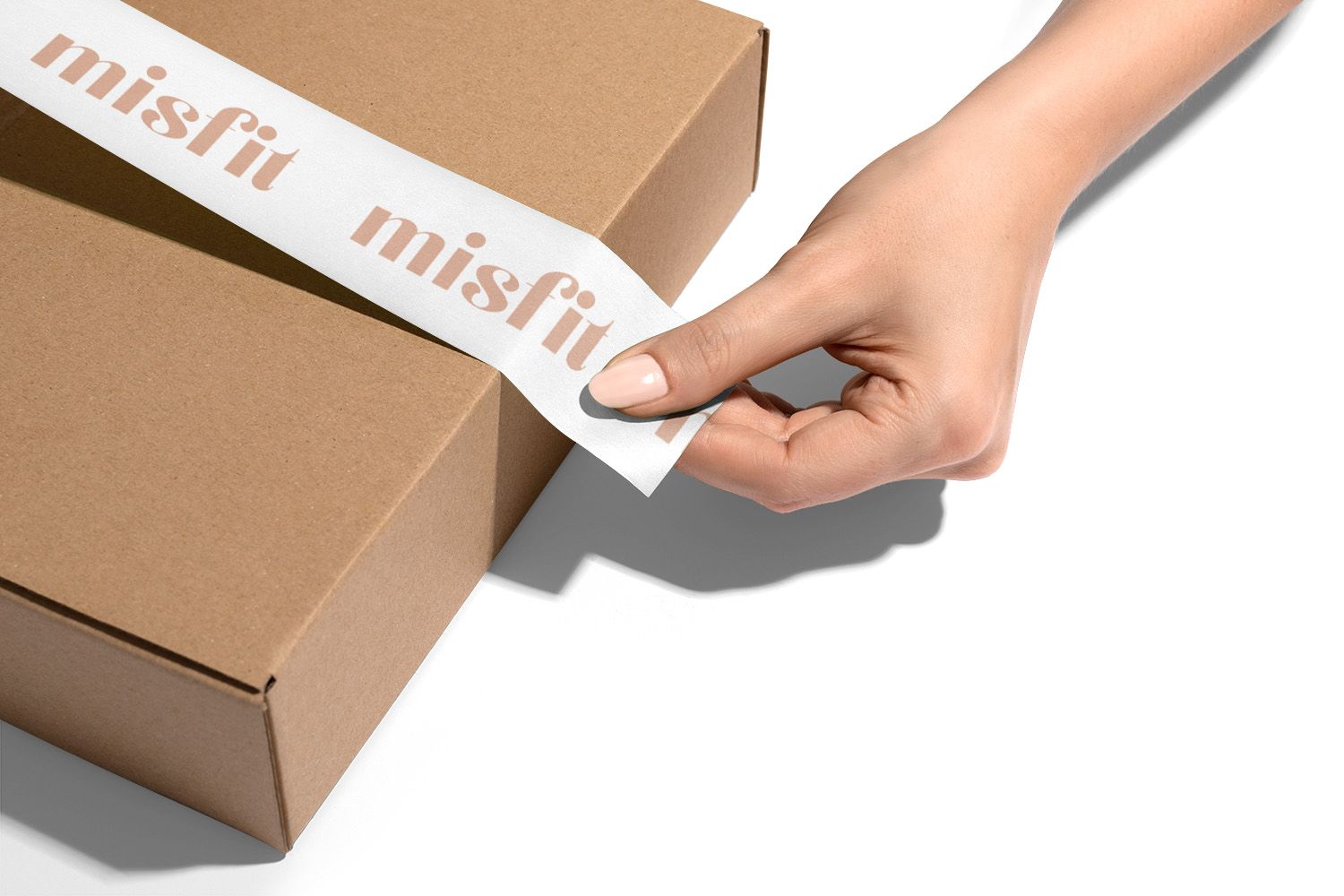 Both Brajan and Xhenet's favorite part of their design process is, without a doubt, being given the opportunity to be surrounded by such creative, talented business owners and to help them on their brand journeys.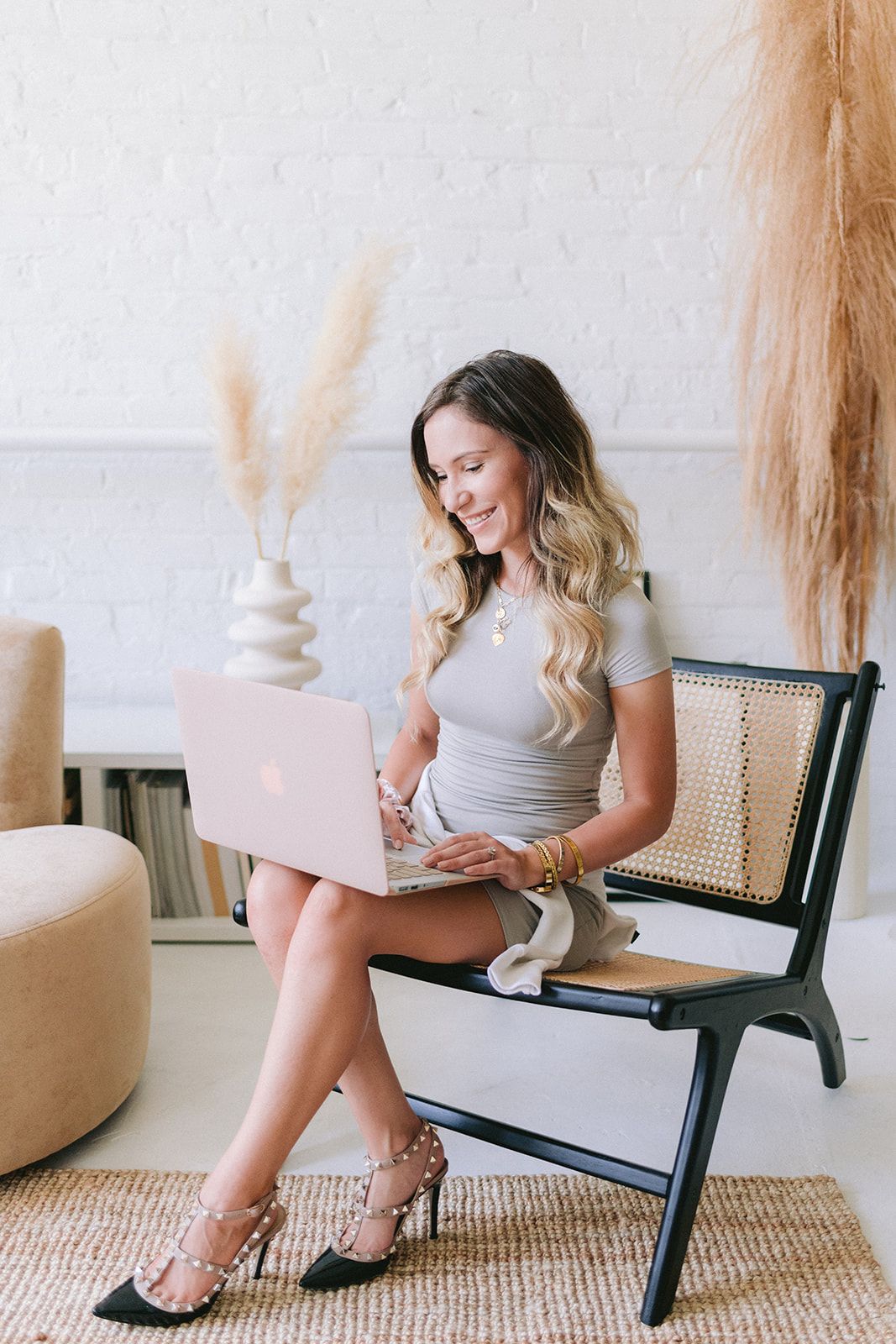 "No word of a lie, our hearts always skip a beat whenever we see a design come to life physically. Whether it's seeing a beautifully designed logo on a business card, or a bespoke brand pattern on custom tissue paper (from noissue obviously), that's where we find inspiration and the motivation to keep going despite some of the sleepless nights." – Xhenet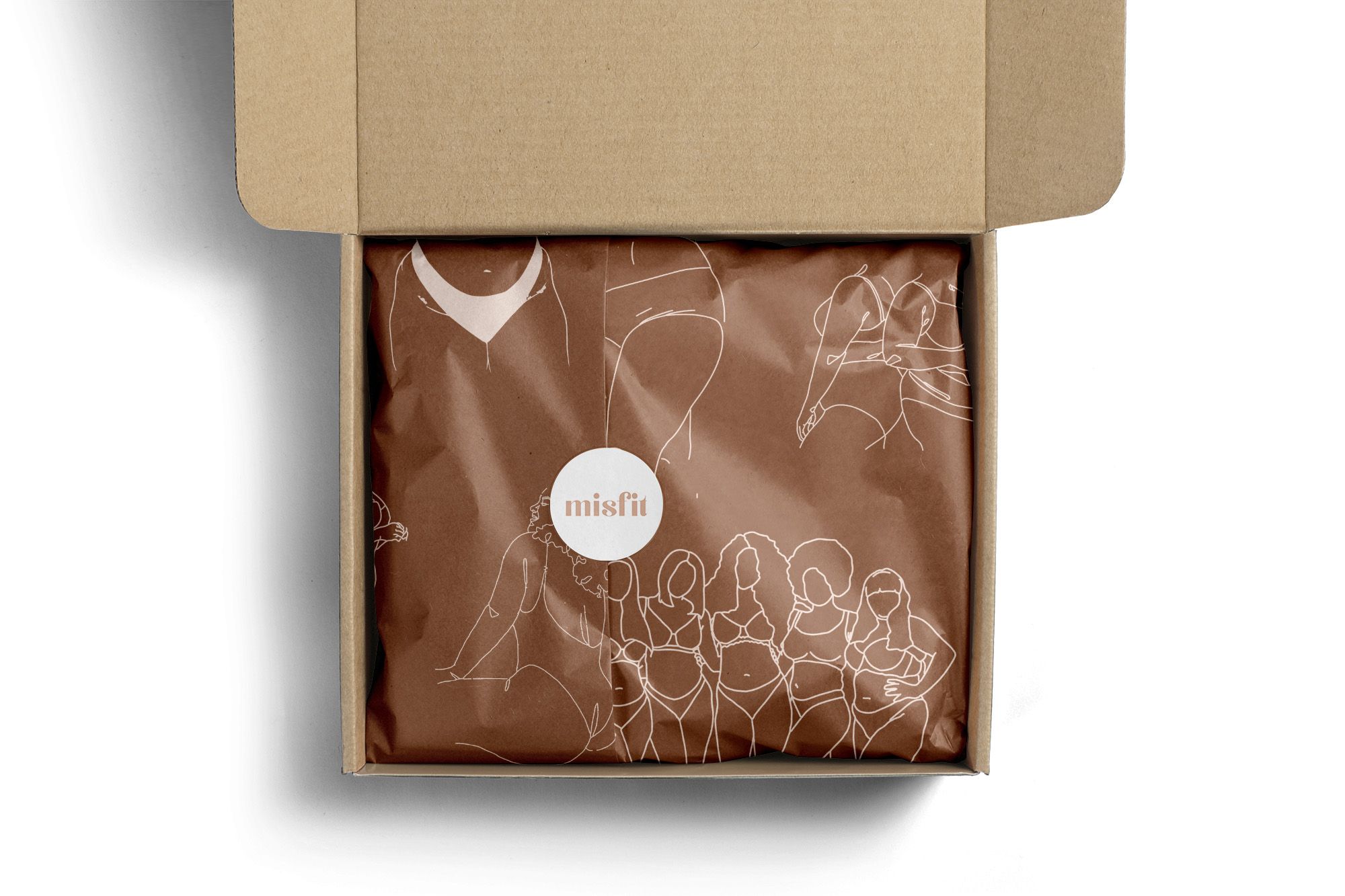 Every individual has their own flows and certain necessities when working and for atelier marbl, they definitely cannot live without each other, their little one on the way, their Shih Poo Ernest Hemmingway, and a few good books. They find that there's something about being surrounded by stories that they find very inspirational that really helps get their creative juices flowing, even when they're not particularly reading them at the moment.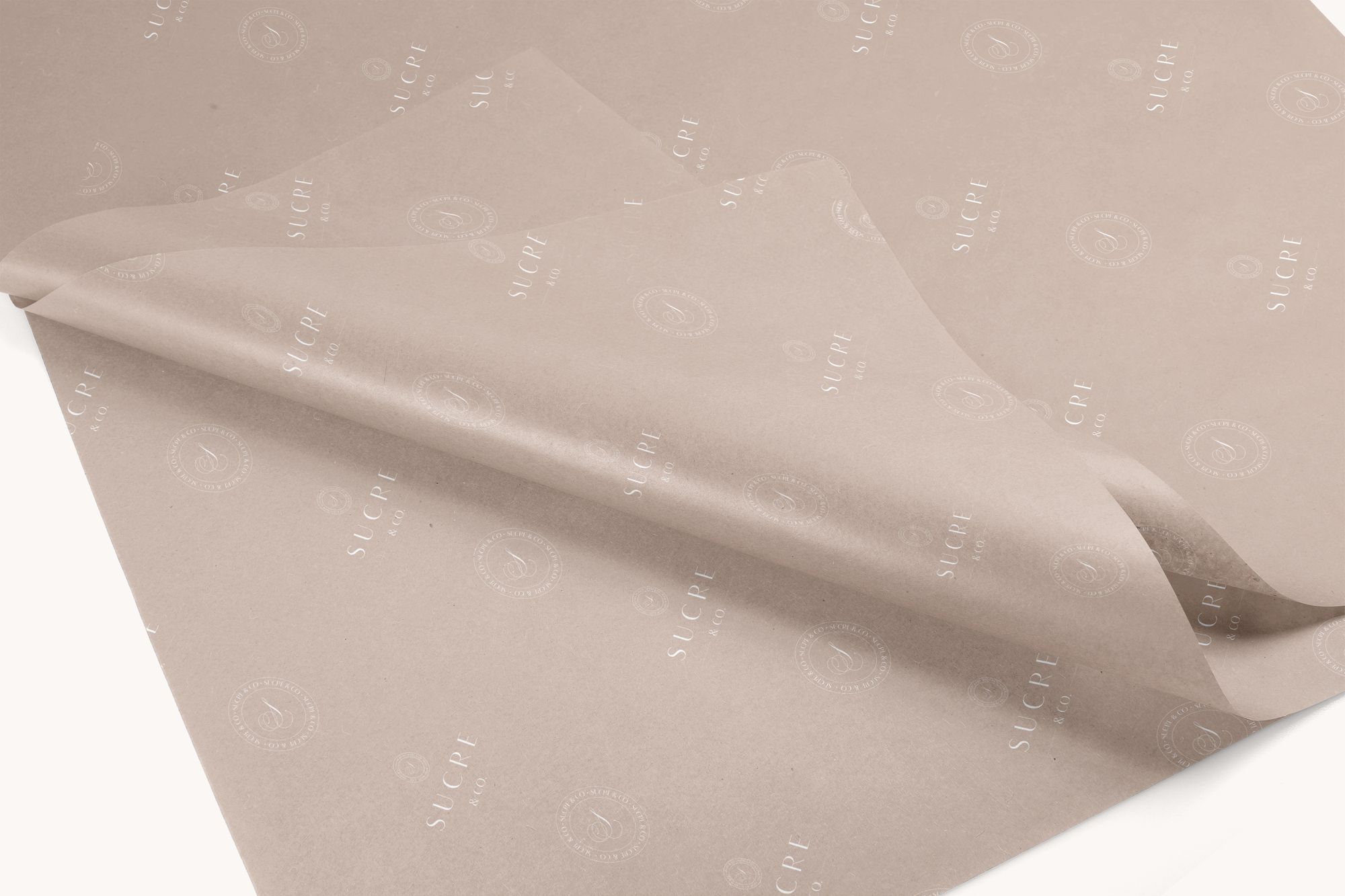 Atelier marbl had come across noissue while they were in the search for sustainable, eco-friendly packaging that was fully customizable. From its inception, atelier marbl has always held mother Earth at its heart. They make it their mission to reduce waste and consume less whenever and however possible through their practices. A majority of their clients are also very much committed to being eco-conscious and reducing waste. When it came to packaging, noissue had checked off all the boxes and Brajan and Xhenet have been loyal customers ever since.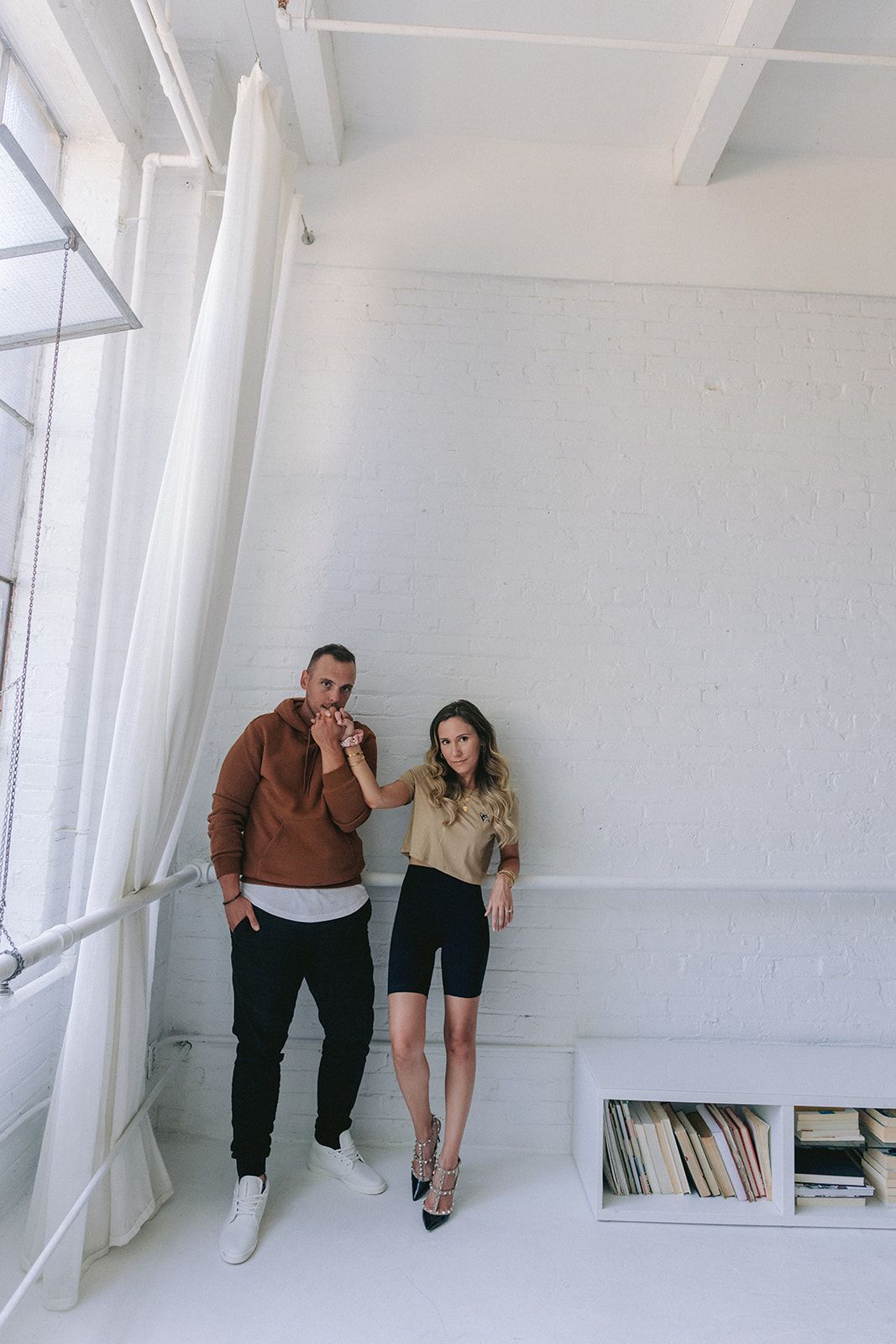 Wrapping up their special feature, Brajan and Xhenet couldn't help but share a fun fact on how they met and their beautiful story began:
"True story; we actually met on a staircase while heading out of a Ryerson University class. Brajan proposed on that very same staircase four years later, we were married on that same staircase and Xhenet told Brajan she was pregnant (you guessed it) on that staircase! Next staircase celebration? Getting to 10k followers on Instagram perhaps?" - Xhenet
---
Find out more about atelier marbl here:
Creative Profile: https://noissue.co/community/creative/partner/marbl-digital-marketing/
Website: https://marbltoronto.ca/
Instagram: @ateliermarbl