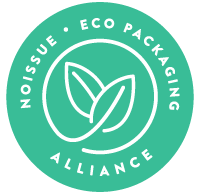 Abigail E. P. isn't like any other art business. While art is widely known as a means of self-expression, US-based artist Abigail E. Penner uses her talent and captivating designs not only to release her feelings but to relate with her audience. She takes inspiration from the depth of human emotion and translates it into a language everyone can understand. She never intended to make a business out of it, but illustrating art like this was what made sense to her the most. More than a business, the passionate artist aims to give people pieces of art or clothing that can remind them that they aren't alone with their feelings.  

Together with Abigail's strong belief in caring about people, she also believes that the most authentic way to care for yourself is to care for the planet. Each Abigail E.P. product is sent out in circular packaging featuring compostable custom-designed noissue Tissue and Stickers.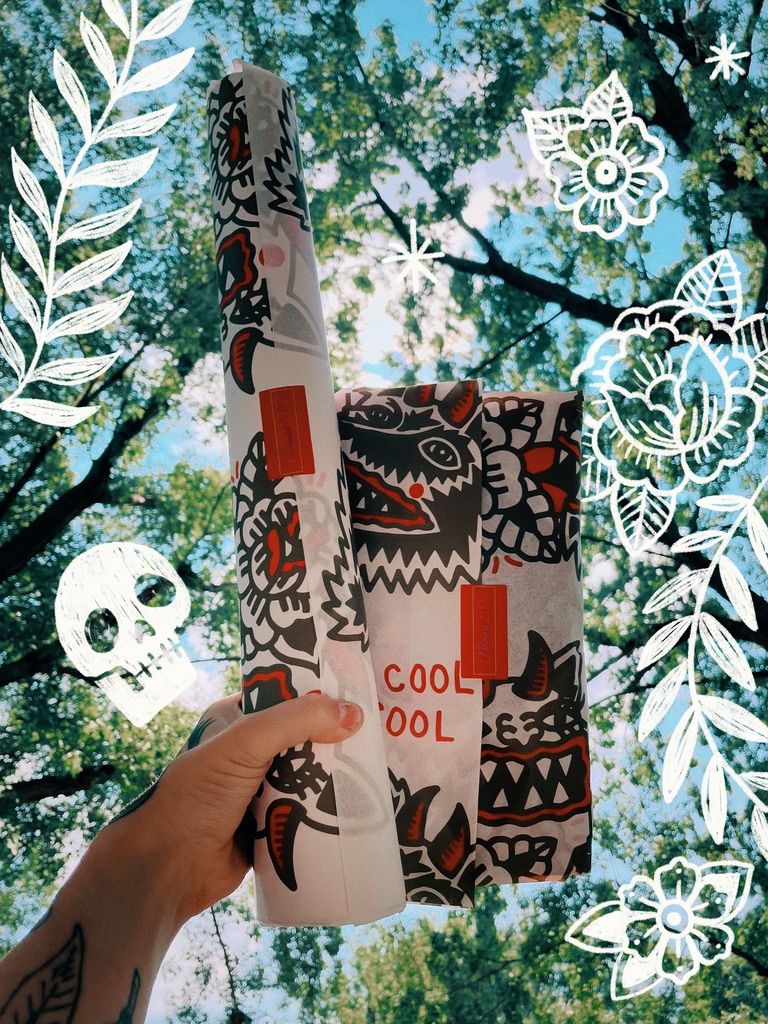 "Connecting with people all across the world over drawings of monsters, something I believe we all have in common, is what keeps me going in my craft."
Abigail's core brand values are vulnerability, inclusivity, and sustainability. Her illustrations are all about feelings and connecting with others while her work outside of her art focuses on circularity and local sourcing. All her merchandise is locally sourced, fair-trade, and size inclusive. She works closely with her vendors to be as conscious as she can with all the important details. Circularity means a lot to her and she confessed that she wouldn't have started her business if she didn't think she could do it sustainably.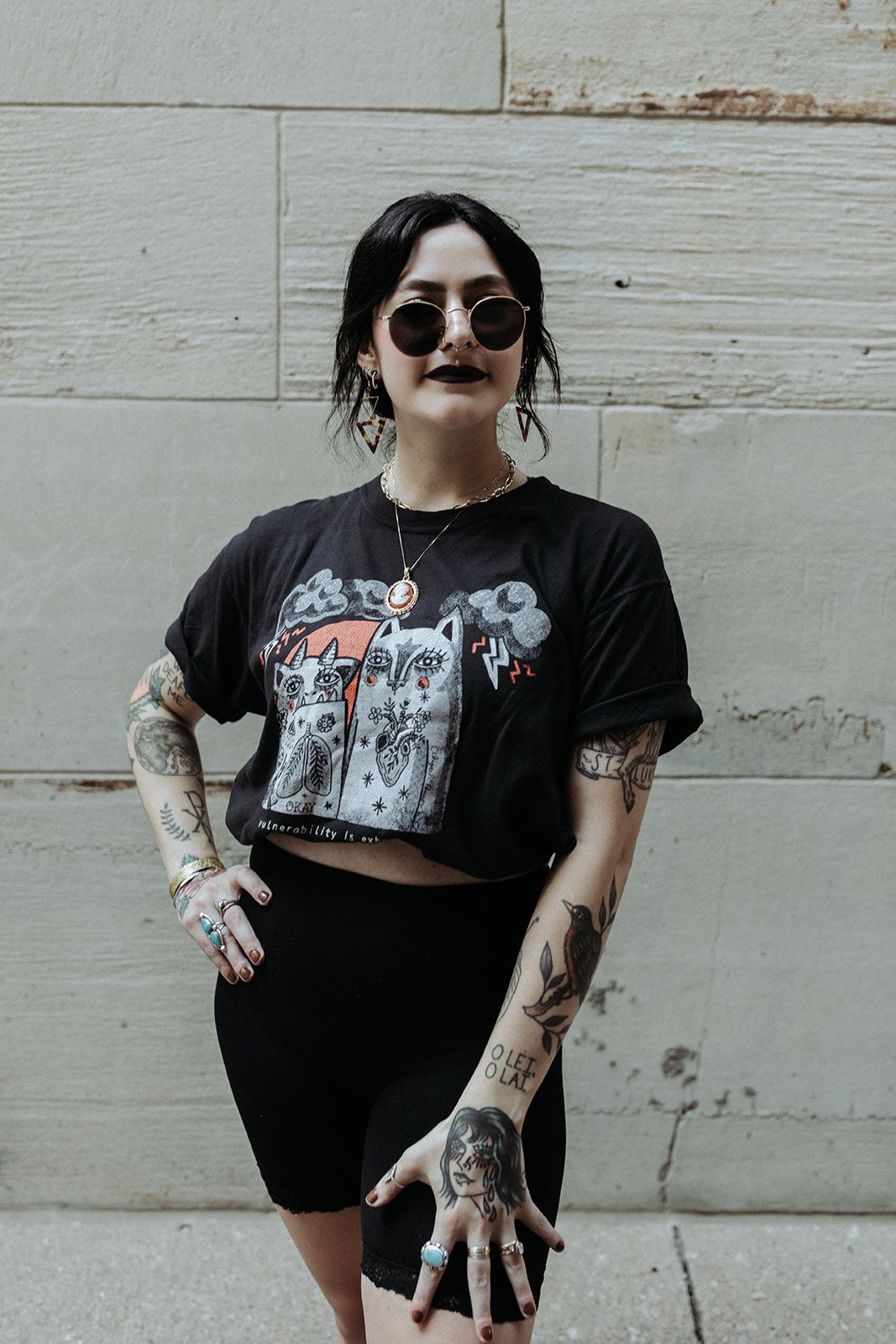 One of the artist's favorite customer stories involved a person who subscribed to her Patreon. She asked Abigail to create a simple portrait with the word "selfish" to represent her newfound selfishness. After hearing the customer's story, Abigail realized that her selfishness pertained to her ability to leave a situation that was extremely difficult. While it wasn't Abigail's place to tell her story, she saw it as resilience and it humbled her to be trusted and allowed inside of her customer's space like that. Hearing stories like this and being given the opportunity to create art that represents growth is such a huge honor and it's what drives Abigail to do what she does.

"Being conscious of what I am putting out into the world and making sure that it's not going to end up in a landfill is a form of respect for our earth and for the Indigenous cultures who were here long before I ever was."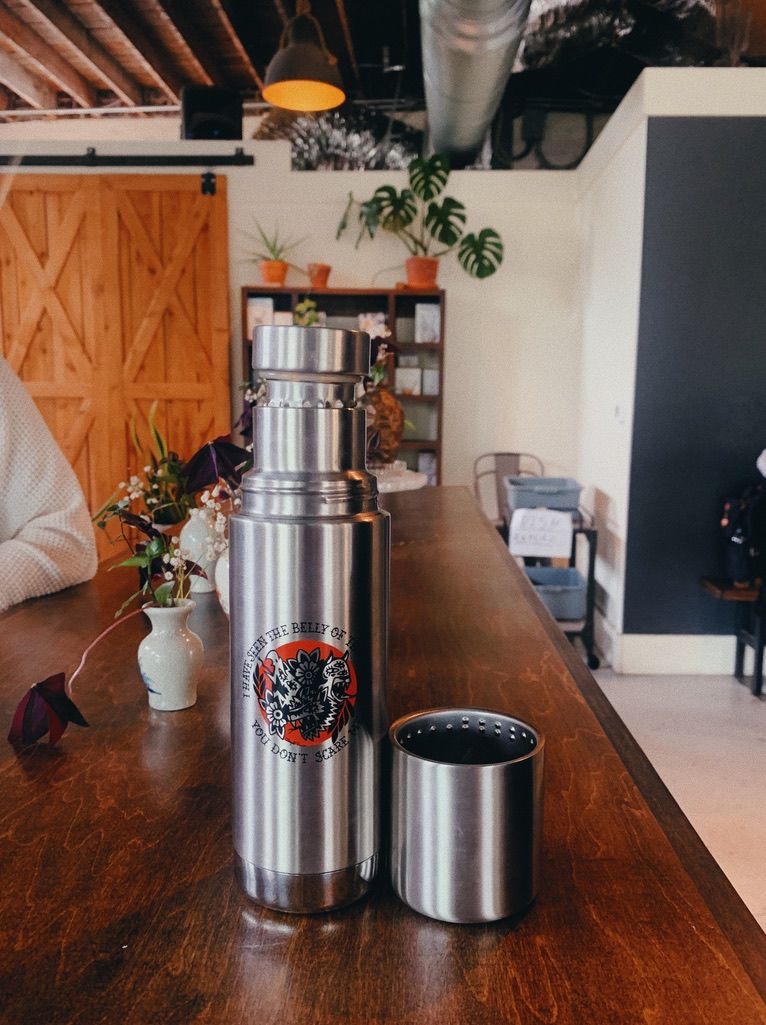 Abigail is in the process of broadening her understanding of the term "sustainability" and what it means to them and to the planet. With the brands that they partner with, she hopes to influence and pressure more businesses to follow suit and become more eco-conscious. When it comes to packaging, Abigail has always been shipping her products in recyclable materials. However, she wanted to step up her branding and switch to custom packaging, but there weren't a lot of places to get this done sustainably. Luckily, Abigail came across noissue and designed Tissue, Stickers, and Tape that perfectly helped her brand stand out. Together with noissue Mailers, Abigail's customers grew to love the founder's circular decision to switch to custom compostable packaging, providing a unique unboxing experience.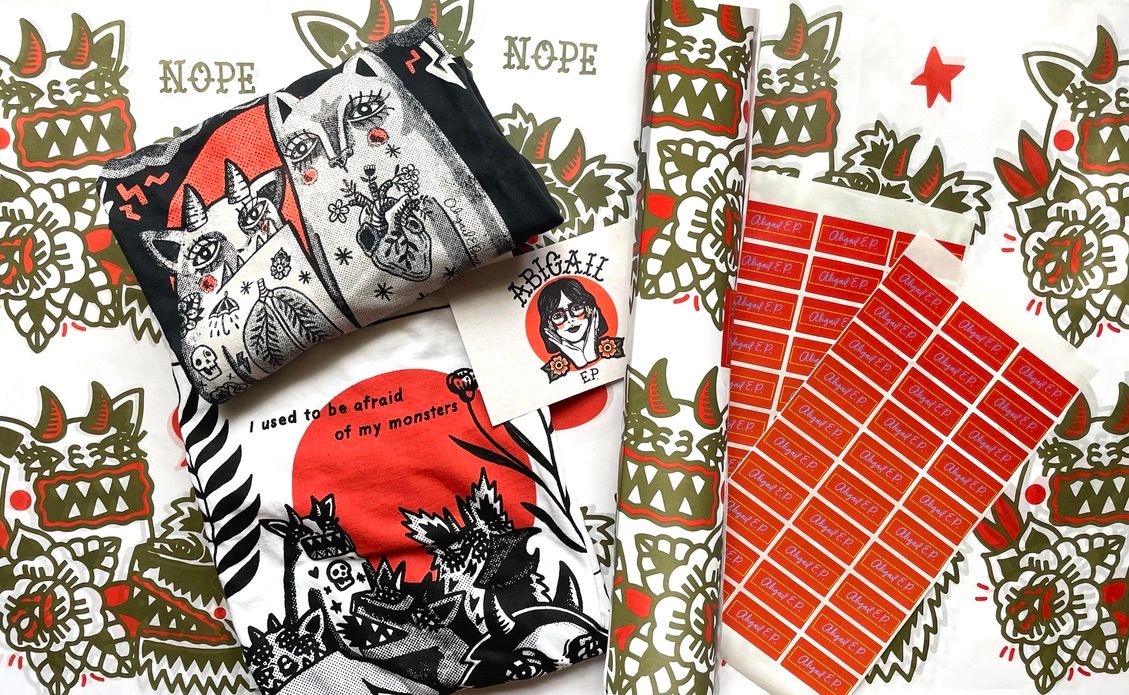 "I am hopeful that there is a future where being a sustainable business doesn't cost twice as much for the small business owner, and being a sustainable business means a single iota to big business."
Together with designing her compostable packaging with her signature orange and her unique art style, Abigail joined the Eco-Alliance—a global community of small businesses who get to contribute to climate action initiatives with every purchase at noissue. This way, she gets to speak about the importance of circularity and the sanctity of the planet. Abigail sees the importance of doing everything she can to slow the climate crisis, not only for the future generations, but in reverence for the damage that has already been done. The Eco-Alliance and noissue inspire Abigail to do better and we wouldn't have it any other way.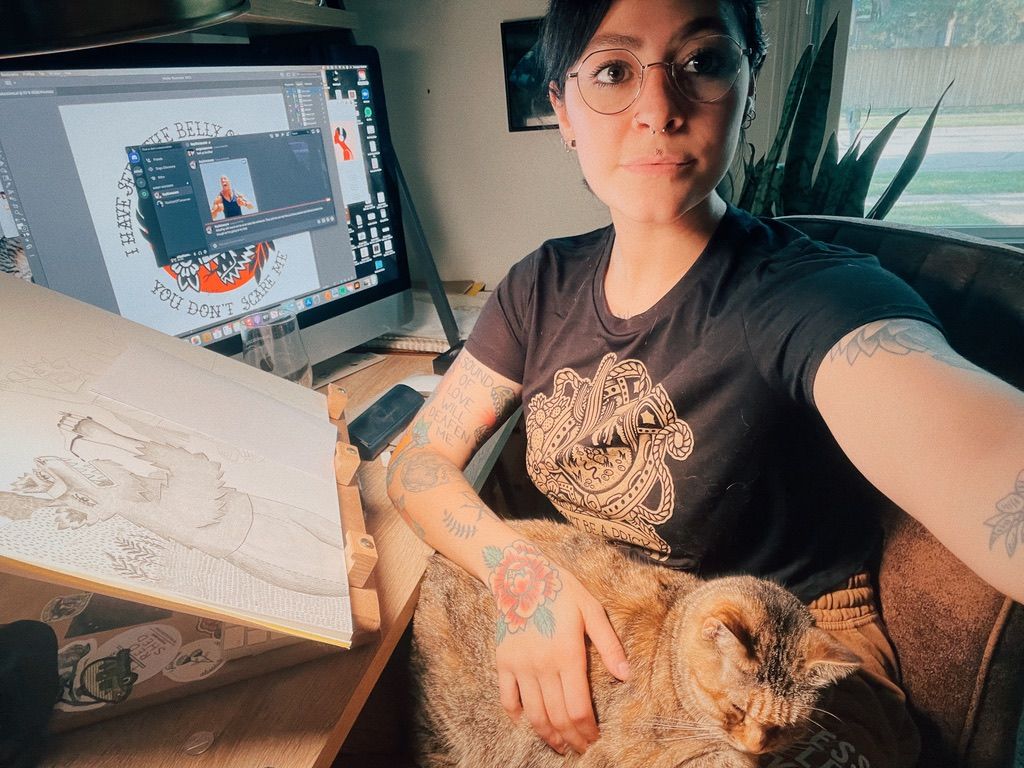 Since all of their merchandise is sourced locally, Abigail tries her best to reduce her brand's carbon footprint by picking it up instead of having it shipped. As for space, Abigail and her husband conserved their resources by transforming their garage into their warehouse. From getting as many pieces as they can made in the USA to setting up their garage for selling and shipping, these steps allow them to further lessen their environmental impact.
"Making sure that our items are fair-trade is top priority in terms of what sustainability means to us. If humans are getting treated fairly and paid fairly, the effect is long lasting and forges for a better future."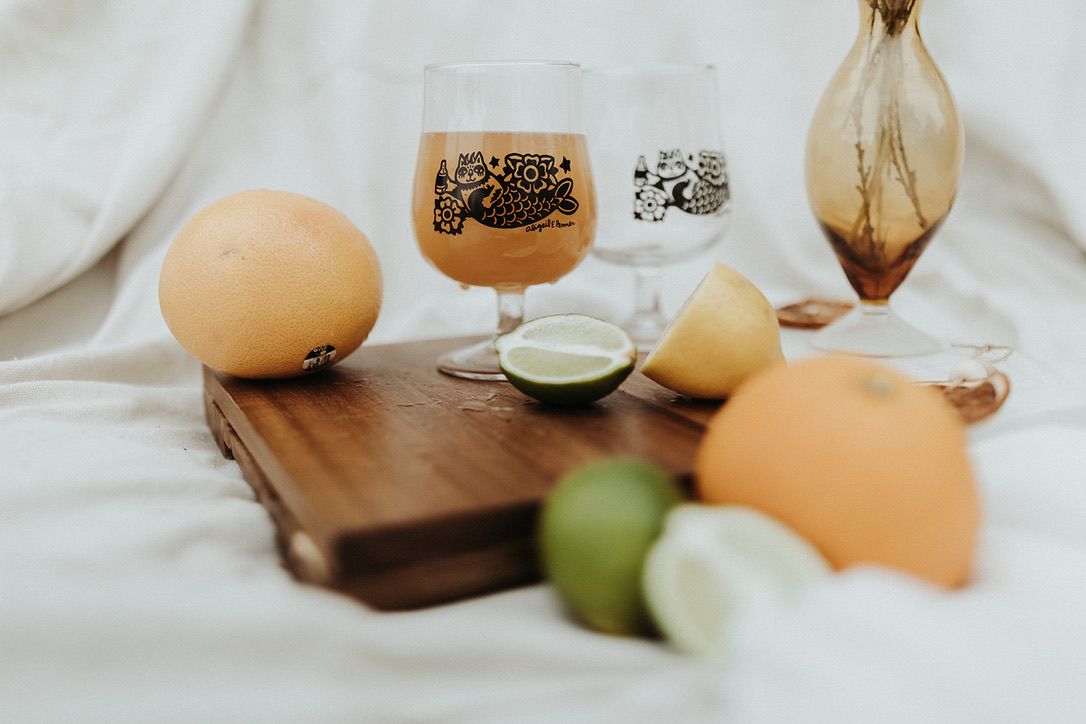 What really sets Abigail E.P. apart from other art businesses is how Abigail can connect with her audience. As a human who's going through anxiety and trauma, the founder uses what she learned to unite with others who can relate and remind them that they aren't alone. She grew incredibly proud of the friends she has made through her personal brand, especially since she confessed that she never had friends growing up. This deep connection Abigail built with others is something that she holds very dearly and you can see how it has influenced her incredible skill at her art.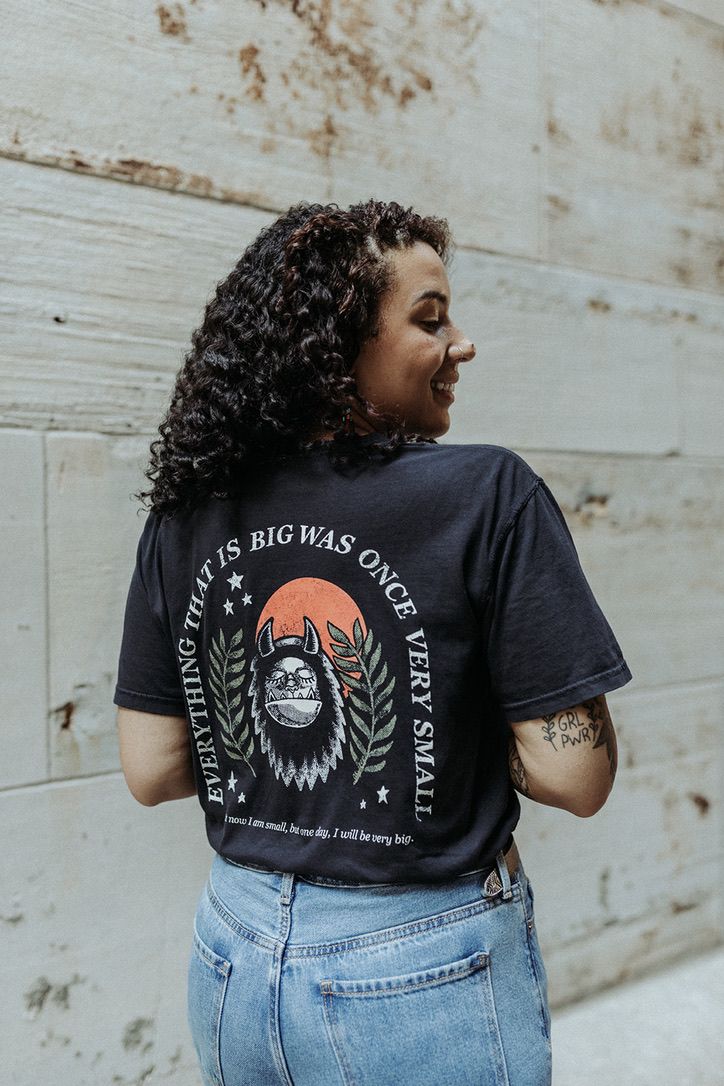 Despite all the passion Abigail puts into her business, she has faced her fair share of challenges along the way. It's inevitable for artist-entrepreneurs to experience growing pains that are super challenging. A couple of the ones that Abigail endured were taking care of taxes and emails instead of focusing on her drawings. She copes with this by staying up late to draw just to get that sweet serotonin for doing what she loves. Abigail's advice to other artists in the small biz world is if you believe in what you're doing, then it's probably worth a try.
Turning a passion into a business is such an incredible achievement and it takes a lot of hard work to maintain it. And as an art business that strives to help people feel less alone and to protect the planet, Abigail E.P. sure is a small biz to watch out for!
---
Find more of Abigail E.P. here:‌‌‌‌‌
‌‌‌‌‌‌‌‌
Website:‌ abigailep.com
Instagram: @abigailepenner
If you enjoyed this read, we bet you'll like last week's feature too: Iconicake: Bright Flavorful Desserts that Donut Play Around
Want to share your story? We'd love to hear it! Join the Eco-Alliance here and share your deets with us here to get a chance to be featured on The Wrap!